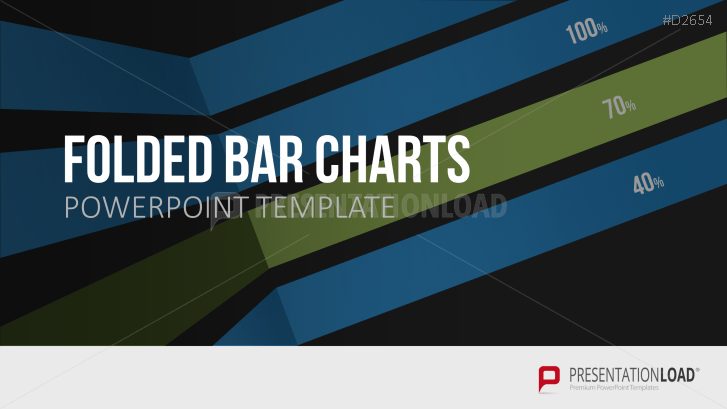 Folded-Design Bar and Column Charts to Effectively Display Statistics and Coordinate Your Project.
More Than Just Numbers
Bar and column charts are great for displaying statistics and illustrating data comparisons. They are also a practical tool for project management. Bar charts are among the most useful chart types, both in general business and in presenting scientific data.

Think Outside the Box
These charts can be used to compare different parameters and display rankings, as well as to compare different categories. Our professionally designed bar and column charts have a three-dimensional, folded effect, giving you eye-catching possibilities for presenting statistics and project and task management.


With Our Folded Bar and Column Charts Set You Can
clearly present your data
display frequency distributions and rankings
coordinate project-planning activities
This PowerPoint Template Contains:
folded column and bar charts
a choice of horizontal or vertical layouts
creative variants with overlapping or interwoven bars or arrows?