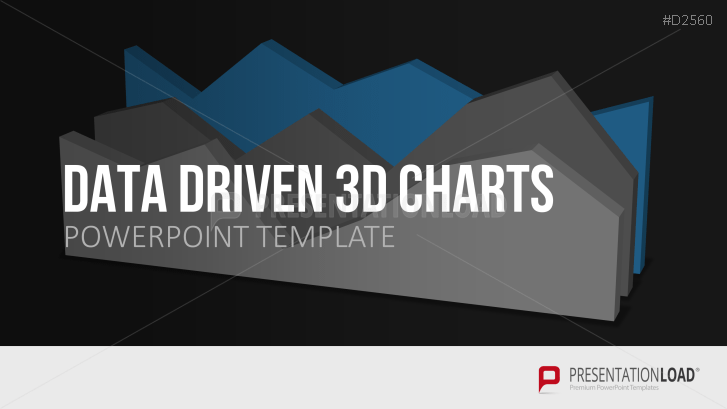 The Data Driven 3D Charts for PowerPoint include bar, column, pie, and many more data-directed diagrams in 3D optics for display and analysis of economic key figures.
Diagrams in the Economy
Whether showing the number of employees, the sales analysis, consumer behavior, project costs or demand development, important key figures of various economic sectors can be negotiated over vividly conveyed charts.
3D Optics
The design of the 3D diagrams with several different perspectives creates professional presentations with a particularly attractive appearance. Successful boosts, alarming slumps, or special developments are more striking and visually memorable.
Numerous 3D Charts
This set includes a wide selection of popular 3D diagrams such as circular, column or area charts. These automatically adapt to the values input. Moreover, with the help of textboxes within the slides, you can complete your charts by having additional information next to the diagrams. Templates with multiple combined charts also offer the possibility of linking various analyses and results.
With the Data Driven 3D Charts Templates, You Can
quickly create clear diagrams in an attractive 3D look
present your data and key figures with graphical support
select from all common diagrams for various applications
PowerPoint Templates Include:
a variety of data-directed 3D diagrams:
pie charts
column charts
bar charts
area charts
grouped pyramid charts
clustered bar and column charts
a variety of chart styles
combined slides with charts and placeholders
combined slides with multiple charts