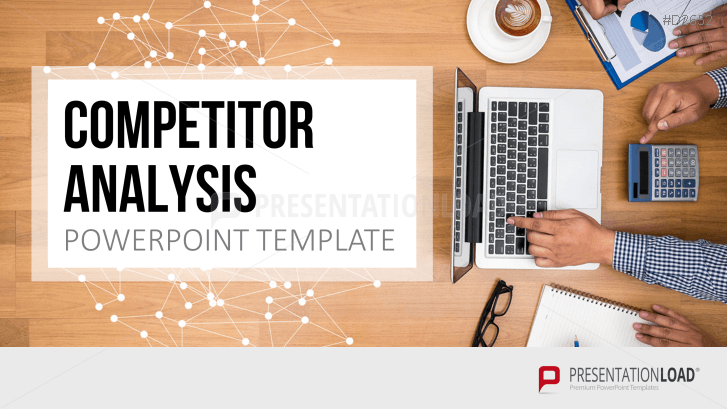 Extensive toolbox includes a variety of data-driven diagrams, cockpit charts and definitions as well as templates on the Five Forces Analysis, portfolio analysis, social media icons and many more charts and graphics.
Be Better Than the Rest!
To constantly grow, a company needs to be informed about competitors, their assets and the respective market position of competing organizations. The competitor analysis seeks to assess products, methods and market behavior of competitors so that a company can use the information to improve the quality of their own products and its own performance.
Successful competitor analyses use tools and analyses to create new strategies which serve to exploit new markets or to improve the current performance. Specific analysis tools are, for instance, competition matrices and industry structure analyses.
PowerPoint Analysis Tools
This PowerPoint set provides you with a big collection of data-driven diagrams, analyses and illustrations for a professional setup of competitor analyses. Benefit from sophisticated templates of SWOT analyses, the Five Forces Analysis and many other graphics. Receive qualified assistance for your company planning.
Create Skillful Competitor Analyses with
data-driven diagrams and cockpit charts

analysis templates such as the Five Forces Analysis

templates to compare high-level competitors

PowerPoint Templates Include:
definitions

bar charts to compare competitors

detailed SWOT analysis sheets

Five Forces Analysis

social media icon collection

template on the analysis process

data-driven cockpit charts

maps to locate competitors

portfolio analysis

diagrams to illustrate the distribution of sales and market shares

templates to analyze the social media performance

company history templates

conclusion slides