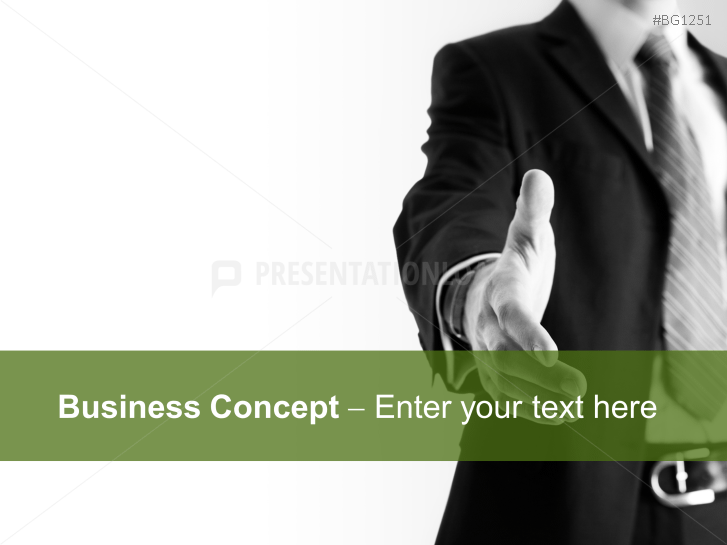 Get Your Ideas for a Successful Business Concept Across.
Goal-Setting
The idea behind any project is merely the beginning. If you want to change things, you need a well thought out concept and a concrete goal. It is not always easy to get this down on paper and ultimately to convince people. A presentation laying out your thoughts needs to be both persuasive and easy to understand.
Creating Trust and Achieving Goals
Start your presentation with a background of an "offered handshake". A hand held out to the audience welcomes the viewer and establishes a basic mood of confidence right from the start. This trust is further strengthened by promoting a feeling of "us". A customizable background image which visualizes the phrase "pulling together", showing several hands pulling on a rope, helps promote this feeling.
You can illustrate your ideas for the future with an image of a pair of binoculars or of a hand offering a globe, symbolically showing how many possibilities are open to you and your team. By doing so, you give your words additional weight at a visual level and make your presentation as a whole more convincing.
With This "Business Concept 3" Set You Can
promote and implement your business goals
visually enhance your business presentation
benefit from the symbolic power of background images
This Template Contains:
bar and pie charts
background images for strategic planning of a business concept
black and white images in various intensities