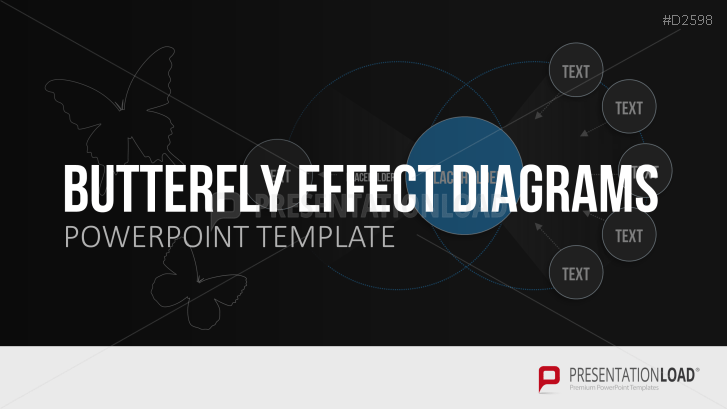 With the Butterfly Effect Diagram, you can show the starting conditions of your project and highlight the potential impact.

Cause and Effect

The slightest changes in any initial conditions can lead to a completely different conclusion in the long run. This idea is known as the "butterfly effect." Although this model was originally developed for weather forecasts, it can easily be transferred to other areas. Just as slightly different data can affect the forecast, so can little changes influence the course of the starting conditions of a project.

Show Your Starting Conditions

On what basis do you want to go in your project? What parameters should or will play a role and what are the possible effects? A good project manager should ask himself these questions. A Butterfly Effect Diagram can provide a basic overview. In the shape of a butterfly, the graph shows the starting conditions as well as the possible outcomes of your project.

Our PowerPoint package offers you the choice between several diagrams of various sizes and designs. The individual parameters can be filled with bullet points, short texts or a selection of pre-made symbols or icons.

The Butterfly Effect Diagram Can

illustrate the starting parameters of your project
encourage awareness of interfering factors
show possible results
PowerPoint Templates Include

Butterfly Effect Diagrams of various designs
symbols and icons for illustration