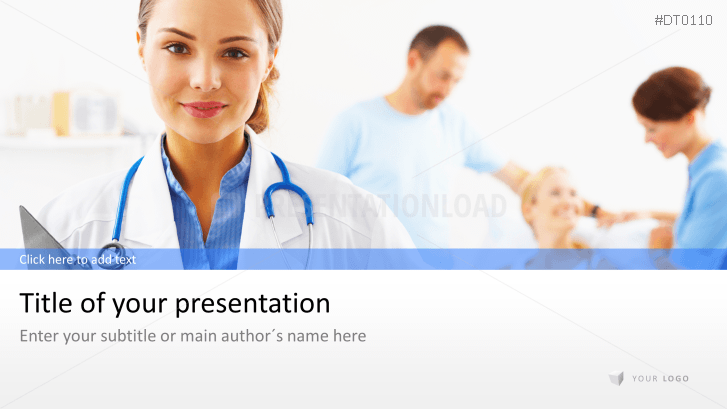 Professionally designed PowerPoint templates on the topic of "Medical - Pharma" in contemporary flat design for an outstanding presentation
Containing the 4:3 and the new 16:9 widescreen format
Less is more was our designers motto when designing the new template range. Following the current design trend they deliberately avoided gimmicks such as shadows, reflections, and 3D effects. The so-called flat design is particularly characterized by its clear design language which doesn't set itself but the topic of your presentation in the focus of attention.
The set with a total of 48 slides is consistently layout-based and provides consistently comfortable-to-use image placeholders. The template provides you with an easy and simple handling when creating your presentation and ensures professional design consistency.
The set includes all necessary content slides for a professional business presentation, such as title, agenda, image, text and chart slides, as well as matching templates to display your social media activities.
The image placeholders contained in the templates are already filled with topic-related designs. These can be replaced with only a few clicks with your own images. At the end of the presentation, you'll find a detailed tutorial that shows you how easy it is to edit the layouts.
The predominant blue of these templates can be easily changed into any desired color, due to the direct connection to the PowerPoint color palette. This ensures compatibility with your individual requirements of your company's corporate design (CI).
Due to the clean, timeless designs your presentation will be an attractive companion for your presentations even in a few years and will still offer a variety of customization options.
Compatibility note: This product is optimized for PowerPoint versions 2007/2010 and 2013. In older versions of PowerPoint and in Mac Versions the usage of this product is limited. To open the PPT file in PowerPoint 2003 the "Microsoft Office Compatibility Pack" is required. It can be downloaded for free from the Microsoft website.