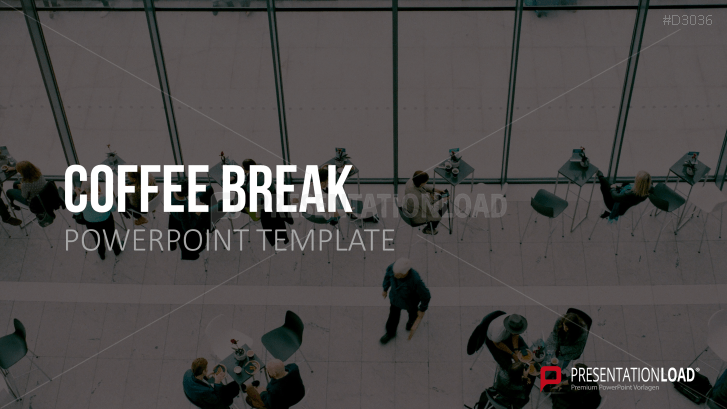 Always have the right slide at hand to introduce a break during your presentation
Breaks Improve Attention and Focus
Presentations can be long and filled with detailed information that requires your audience's full attention. Coffee breaks help your audience remain focused and right to your closing statement. A break provides the opportunity to relax, and a cup of coffee gives that extra boost of energy. Your audience will be alert and ready to concentrate on the rest of your presentation.
The Perfect Introduction to a Short Break
Use this template set to ensure a smooth and professional transition from presentation to coffee break. These high-quality slides are extremely versatile. Choose from 16 different motifs that can be seamlessly integrated into your slide set design. Different color schemes, fonts and styles make it easy to find the right addition to your presentation.
With the Coffee Break Set for PowerPoint, You Can
introduce a coffee break to your audience
supplement your slide set with attractively designed coffee break slides
avoid abrupt transitions from presentation to coffee break
This PowerPoint Template Includes:
a title slide
a coffee cup with two clocks
a cup and saucer in a clock-face design
a filled coffee cup as the center of a clock face
a flat lay of a cup of latté with lavender and a book
an image of people taking a break with cups and a dog