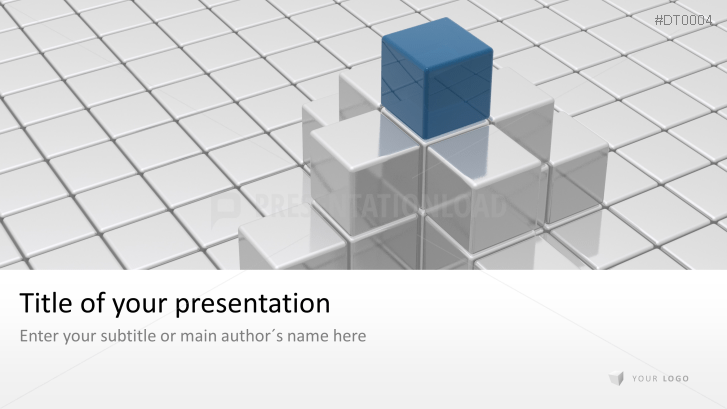 Presentation Set Cubes to Illustrate Hierarchies and Company Networking
The presentation set with 48 slides is the perfect foundation for a professional company presentation. Benefit from a broad selection of pre-designed PowerPoint slides with classy graphics and images of services, products and employees. Recurring graphics of 3D cubes are a sophisticated highlight of the presentation slides and support a professional performance. These templates are made to illustrate perfectly networking, co-operations, team work and to emphasize unique selling propositions of companies, products and services. A pyramid of stacked cubes and a network of cubes are some of the graphics that serve such a purpose. Furthermore, the presentation set includes slides to present headquarters adequately, place holders for customer logos and business icons with often-used graphics like envelopes, shopping carts or smartphones. Present social media channels and contact information on separate pre-designed slides.

Compatibility note: This product is optimized for PowerPoint versions 2007/2010 and 2013. In older versions of PowerPoint and in Mac Versions the usage of this product is limited. To open the PPT file in PowerPoint 2003 the "Microsoft Office Compatibility Pack" is required. It can be downloaded for free from the Microsoft website.