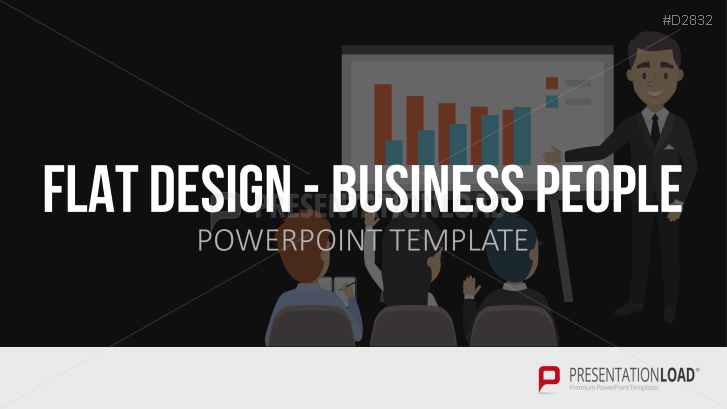 This set consists of business people graphics with various gestures and attire in flat design.
Visualize Business Processes Graphically
Graphics of business people are effective in illustrating business processes, office life and work steps in presentations. Unlike photos, graphics only show figures. However, they convey various gestures and actions in an abstract way, which makes them versatile.
With figures in traditional business or casual attire, this collection provides a variety of business people graphics for different contexts.
With the Flat Design – Business People for PowerPoint, You Can
visualize business processes vividly

choose from an assortment of business people graphics

support your text content graphically

This PowerPoint Template Includes:
graphics of various business people and their surrounding elements

slides to create infographics