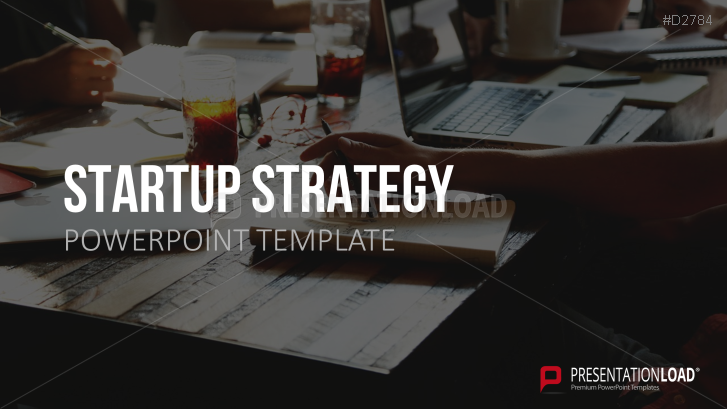 Present tips, diagrams and information on starting a business in high-quality design.
Startups that keep up with the times
Each business begins with a brilliant idea and the courage of its inventor. Such young companies are called "startups" and are characterized by a high degree of innovation and growth potential. They are on the cutting edge and looking for "the next big thing". Finding a well-thought-out business strategy is necessary.
Your Business Model
A startup strategy illuminates your business idea from all sides and calculates financing, competitiveness and other factors with a medium to long-term focus to ensure that your company is still fresh. One possible approach is "Lean Startup", which is based on learning-by-doing. In the shortest possible development period, a product is placed on the market with basic functions. Depending on customer feedback and the reactions in the market, the product is then further developed.
Lean startups try to keep business processes as lean as possible to conserve limited corporate resources. However, this strategy isn't the only one for your company. Our Startup Strategy slides will summarize the range of possibilities and serve as a guide on the road to your own business.
With a Clever Startup Strategy, You Can
reflect on the pros and cons of your business idea

uncover potential risks

shape the strategic direction of your company
This PowerPoint Template Includes:
startup quotes

stages of the business life cycle

foundations of a startup strategy

slides for specifying your vision and goals

marketing tips

templates for analyzing potential customers and competitors

a tax overview

an overview of different legal forms

different corporate strategies

information about Lean Startup

the Minimum Viable Product (MVP) method

a visualization of your business model with the Business Model Canvas

the role of a partner in a startup

a summary of various financial options

important personality traits of an entrepreneur

possible difficulties and problems in a startup

a template for the SWOT Analysis

a checklist for a startup