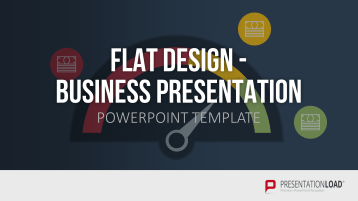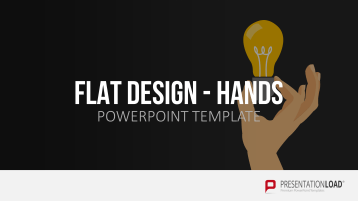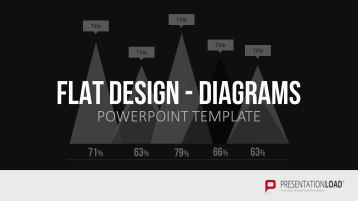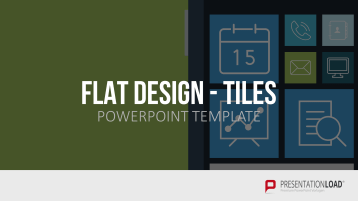 Receive seven flat design slide packages with sample business presentations and artwork collections on the subjects of hands and gestures, diagrams, tiles, icons, social media and space.

Structure and Clarity

The primary focus of flat design is on clean lines and highly visible color contrasts whereas elaborate lighting effects and detailed reflections are irrelevant. In combination with different fonts, this design centers on the essentials, therefore making it clear and easy to use.

Simple Slide Design with Intensive Color Use

Flat design was initially used only for websites and apps. However, the variety of mobile devices currently available on the market made it necessary to develop a software design that is efficient, regarding the low processing power of portable devices and flexible in adapting quickly to advancing hardware. Flat design is a compromise of the two and guarantees a clearly structured layout that is user-friendly and can be displayed on different customer terminals.

Structure and simplicity are what make the flat design for PowerPoint. An interplay of typography and geometric shapes can convey your main idea to the audience ensuring that they can easily follow your designs.

Flat Design Graphics can

bring a clear structure to your slides
implement resource-conserving layouts
be embedded in diverse contexts

This PowerPoint Template Includes:

Flat Design - Business Presentation
Included are sample slides for the presentation of your project or its status in vivid flat design. Timelines, tables, pyramid and various diagram types (such as radial and process charts, Gantt charts, etc.) can be put together into a portfolio on which you can rely at all times.

Flat Design – Hands
These are flat design graphics of hands in different positions. A thumbs-up, clenched fist or cautionary forefinger are gestures that can be understood at first glance. Those, along with hand graphics holding various objects, such as a pen, a business card or a cell phone are included in this package.

Flat Design – Diagrams
This package is a selection of the most common chart types compiled in flat design. This includes column and line as well as radial, cobweb, circular or Venn diagrams.

Flat Design – Tiles
Tile graphics and infographics can be easily achieved in flat design. The slide is first divided into several rectangular tiles before it can be colored and supplemented with information. This package contains a template selection of various infographics.

Flat Design – Icons
Utilize this toolbox of different icons in flat design and create your presentation with symbols of telephone receivers, envelopes or folders of several types.

Flat Design – Social Media
Whether with Facebook, Instagram, Pinterest, YouTube, Twitter or Google+, effective marketing makes use of the major social media platforms. With this slide package, you can precisely plan the activity of your company on social networks. We offer you not only flat design graphics of the logos and icons of popular websites but also provide you with sample slides for each platform.

Flat Design – Space
Acquire a broad range of PowerPoint slides on the subject of outer space with flat design graphics of spaceships, rockets, astronaut, planets and aliens.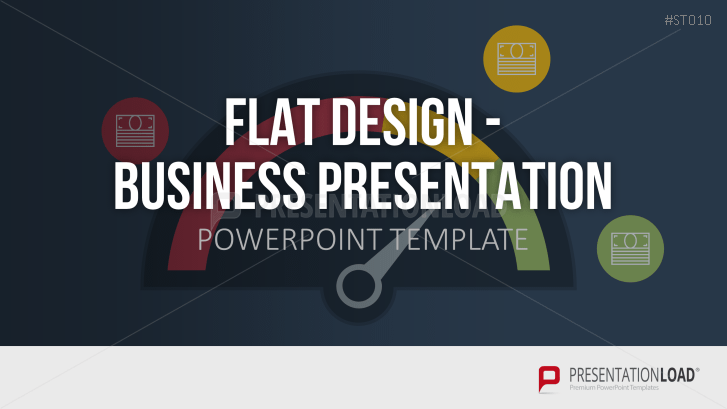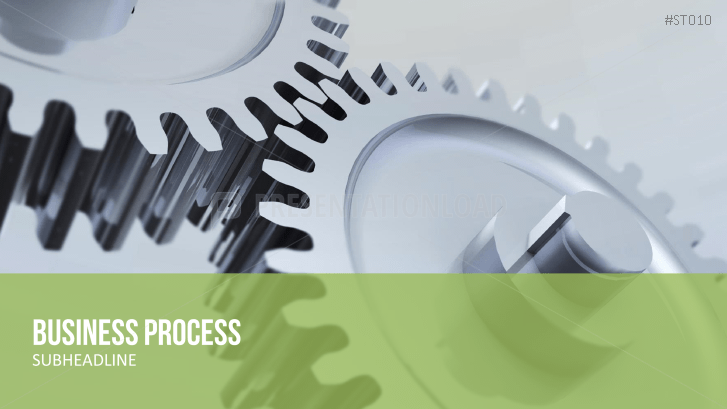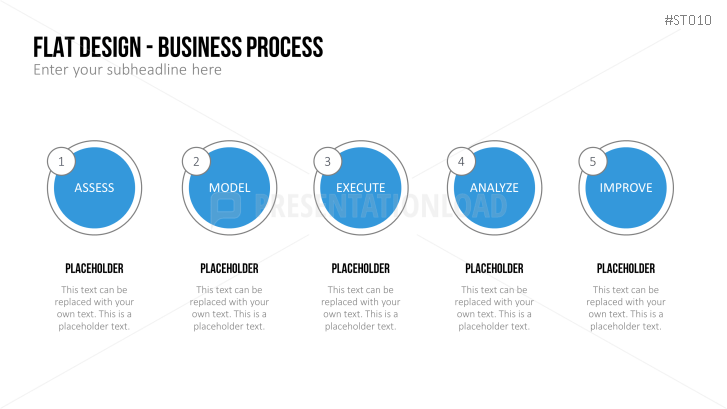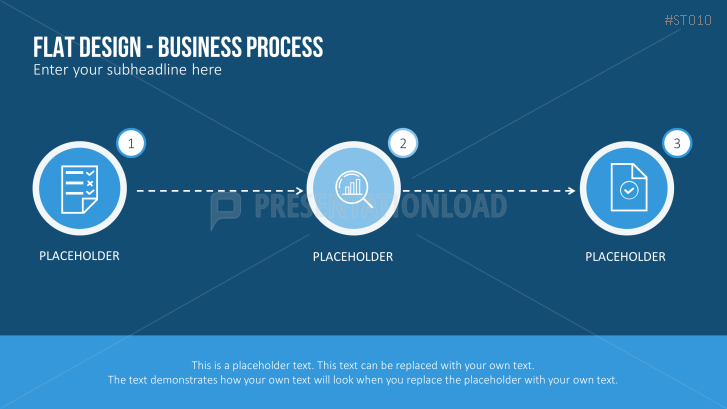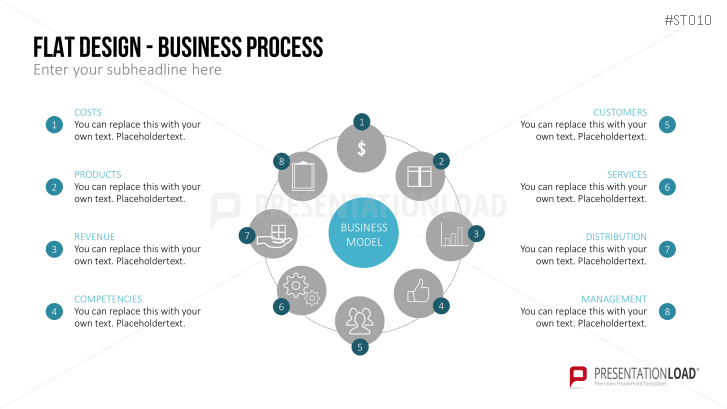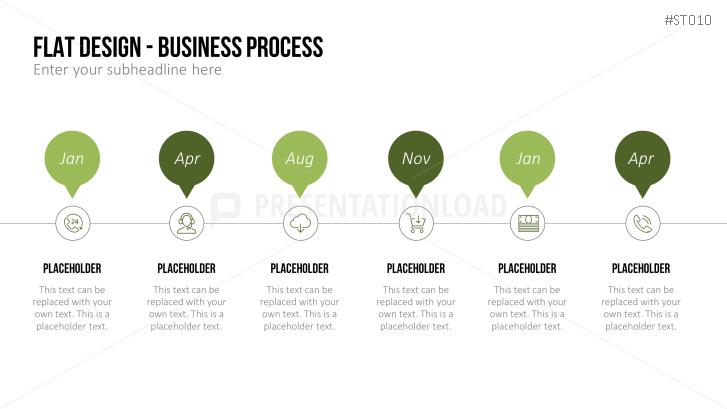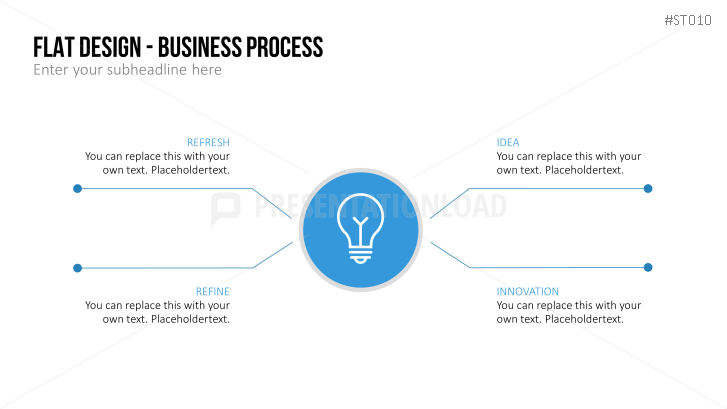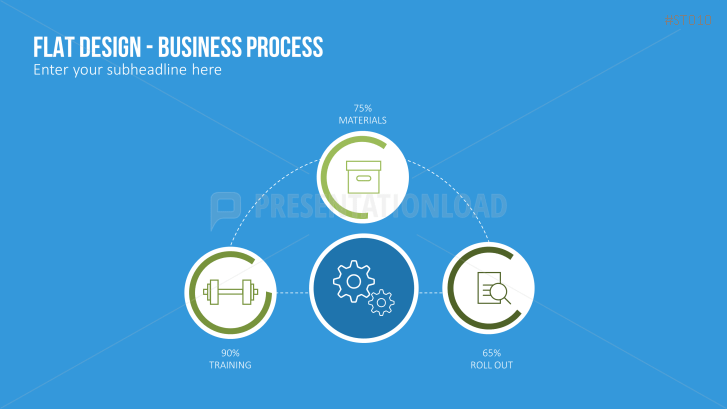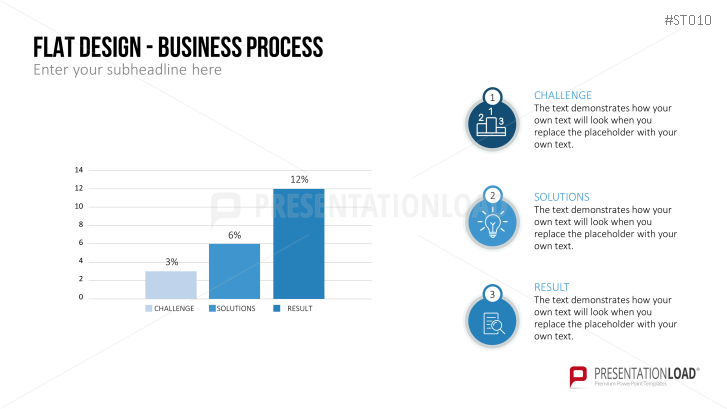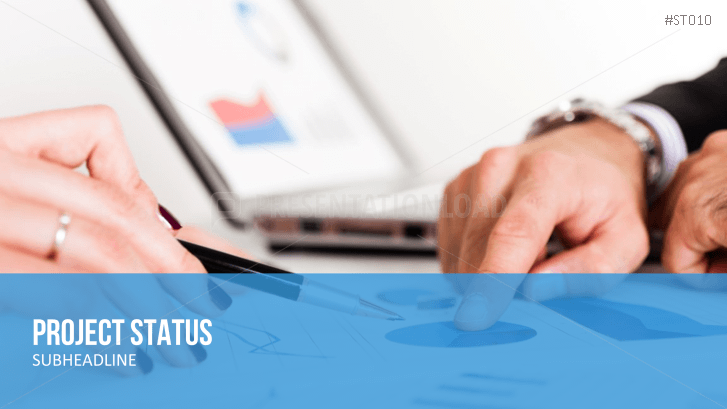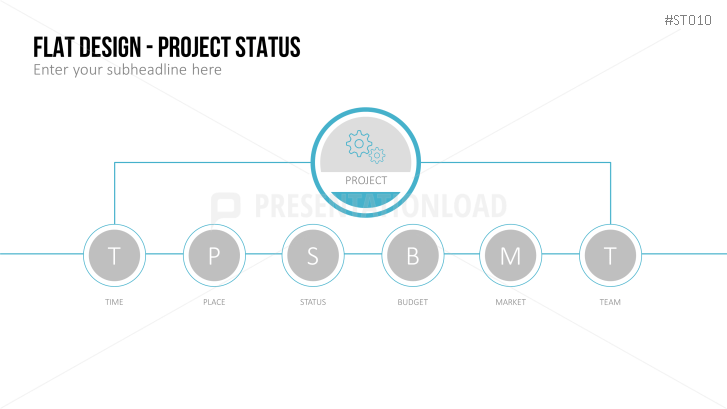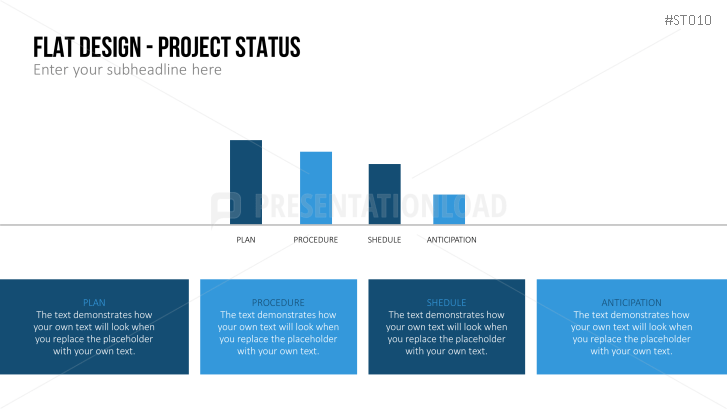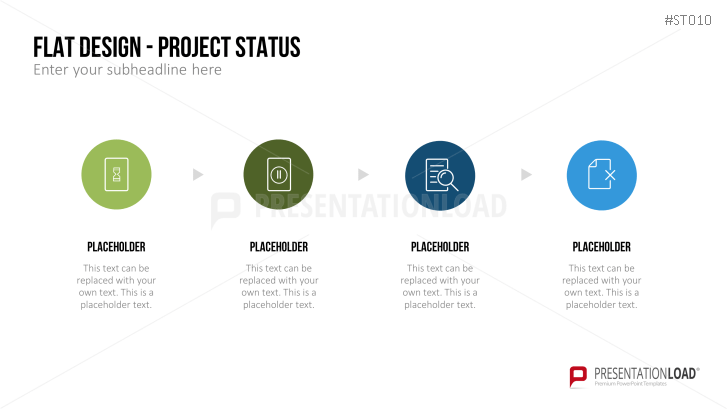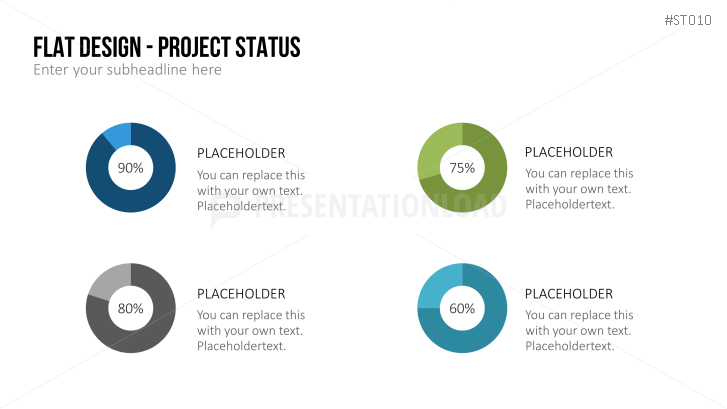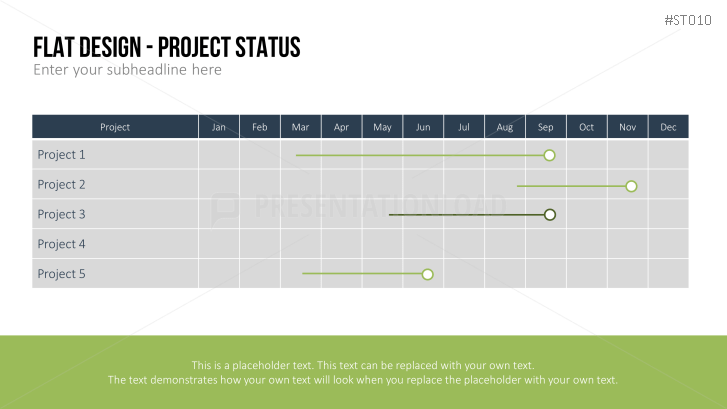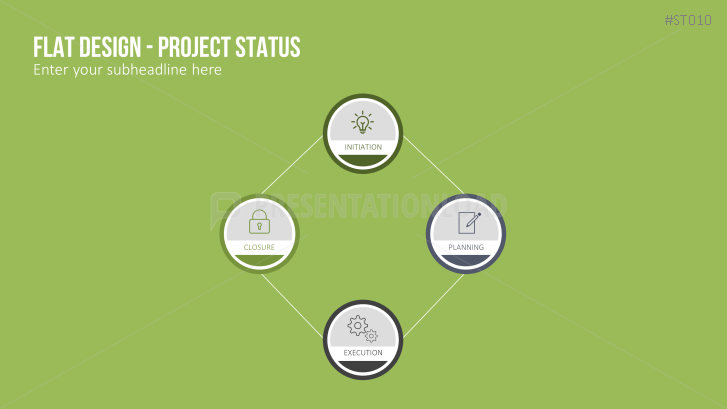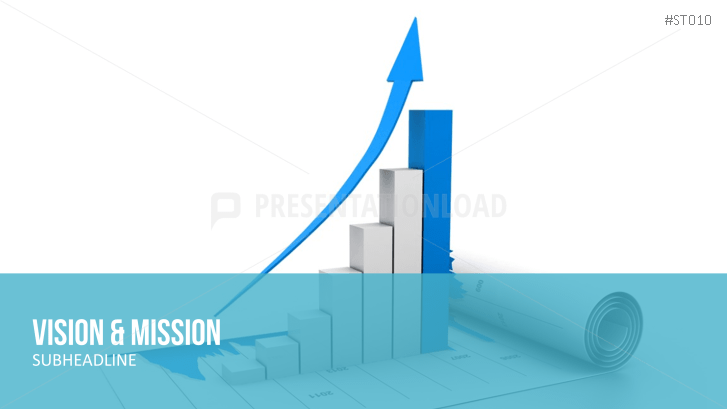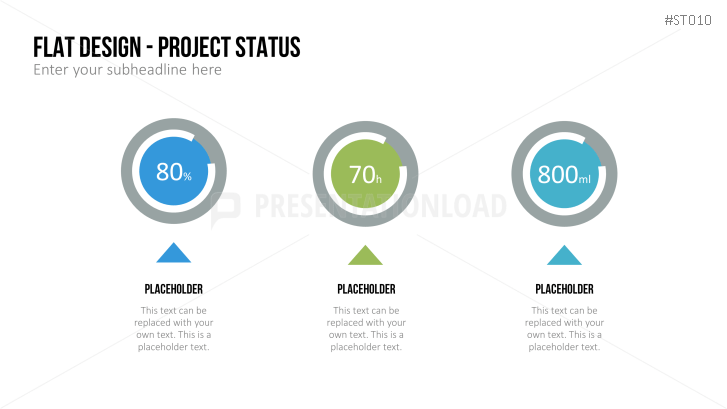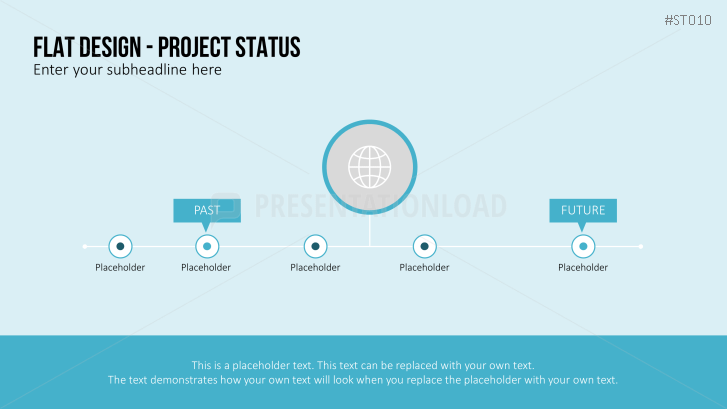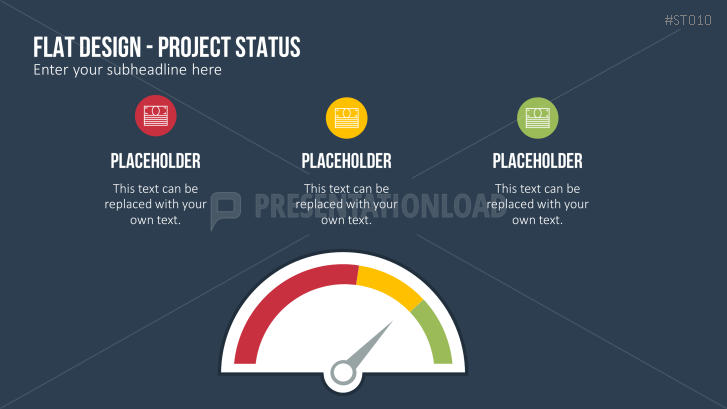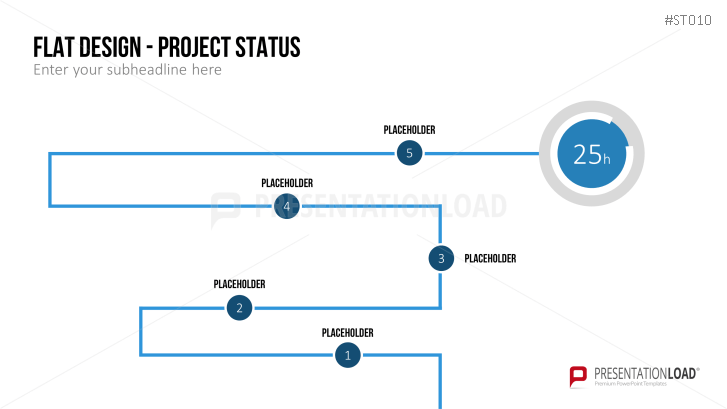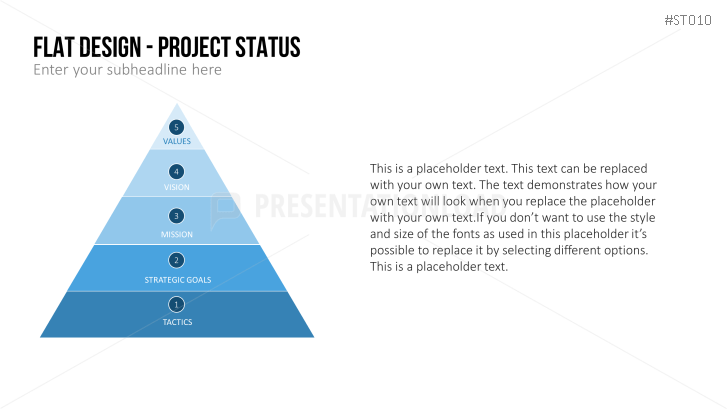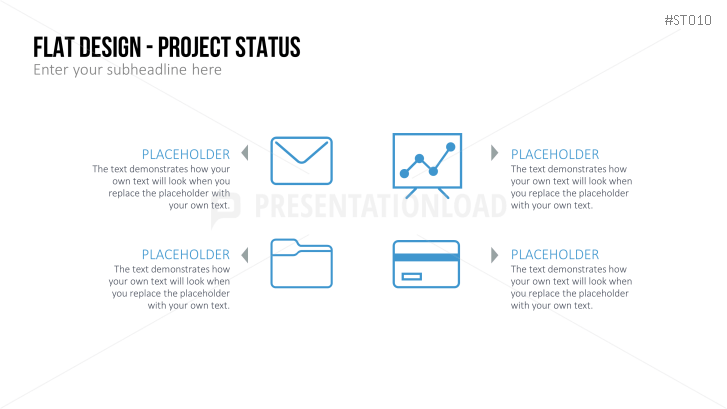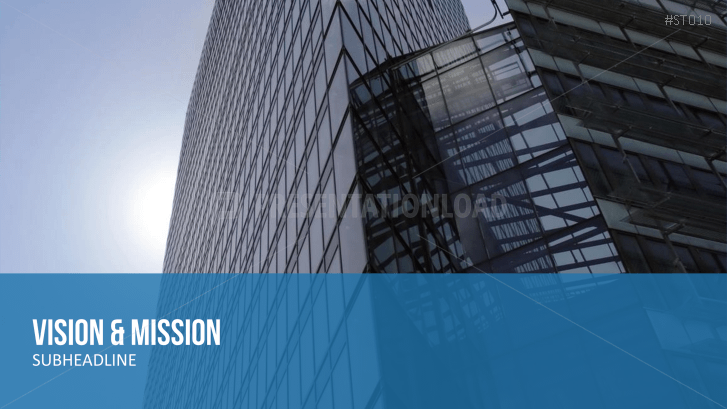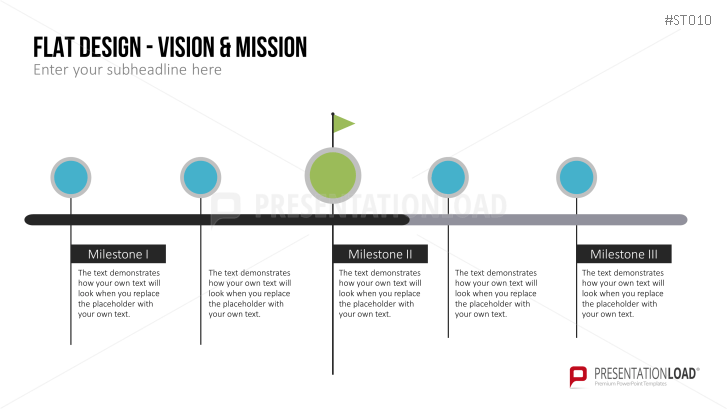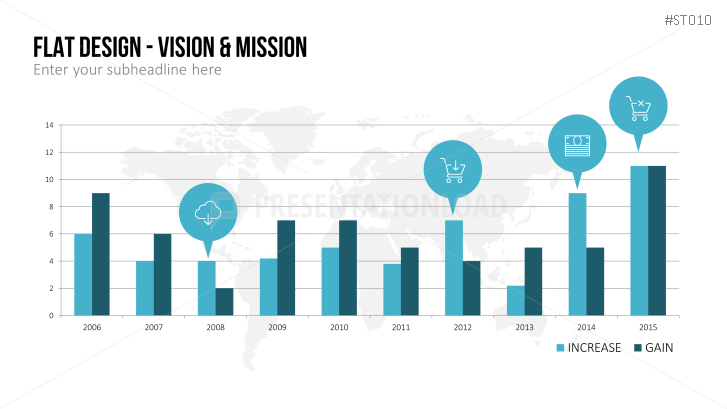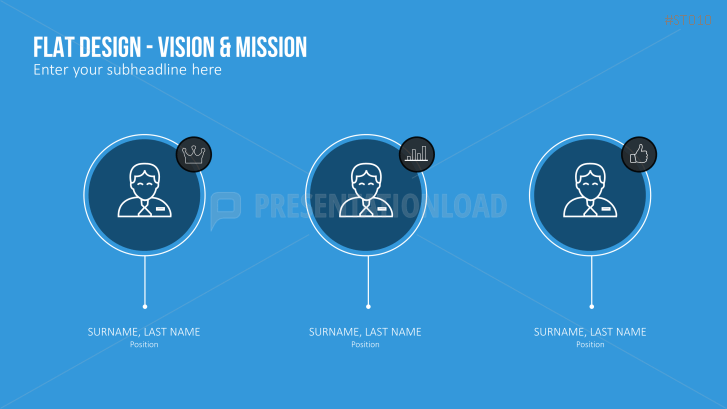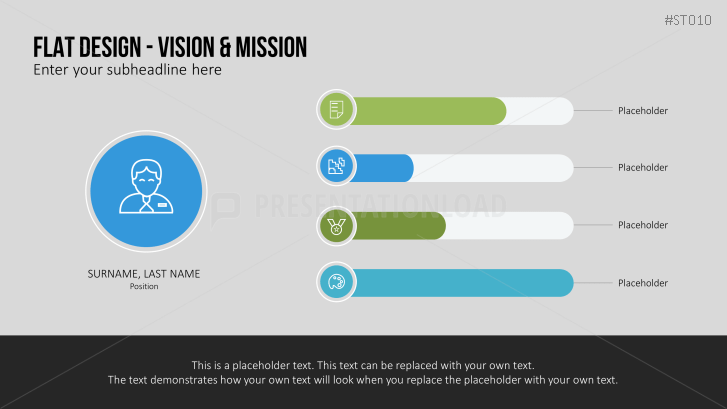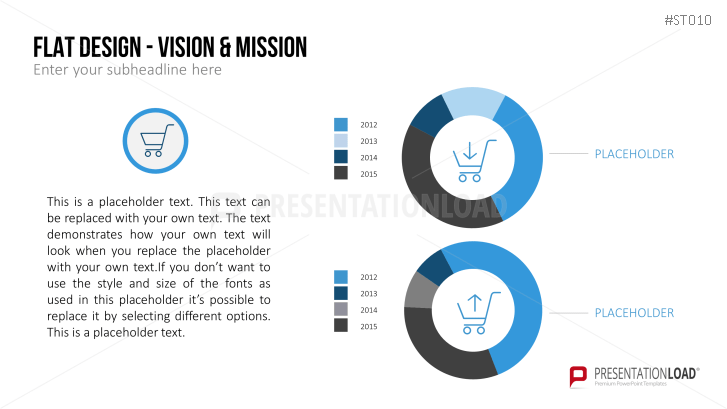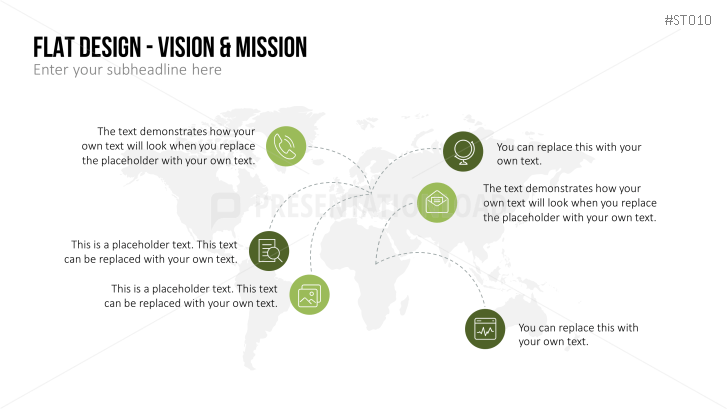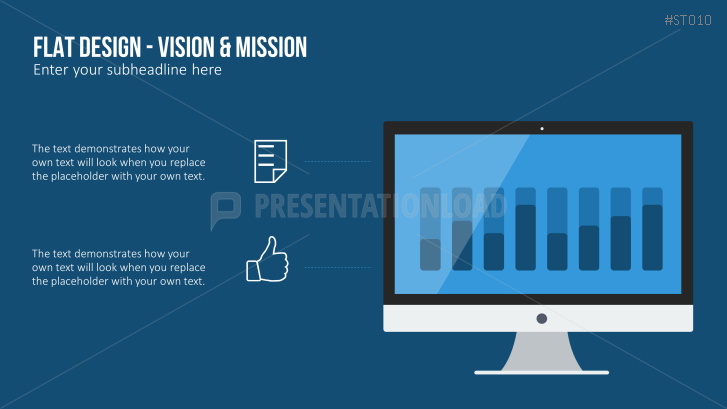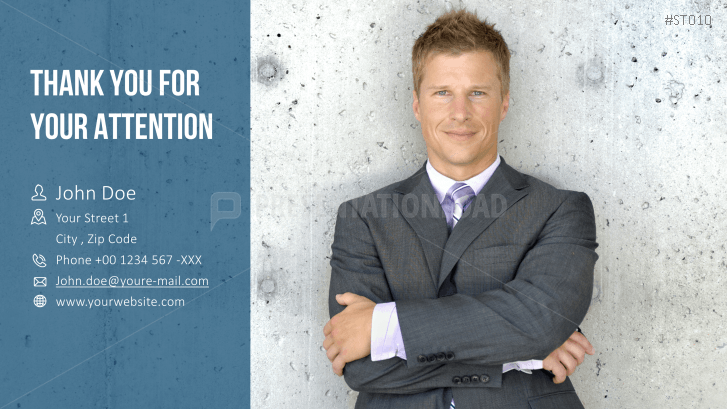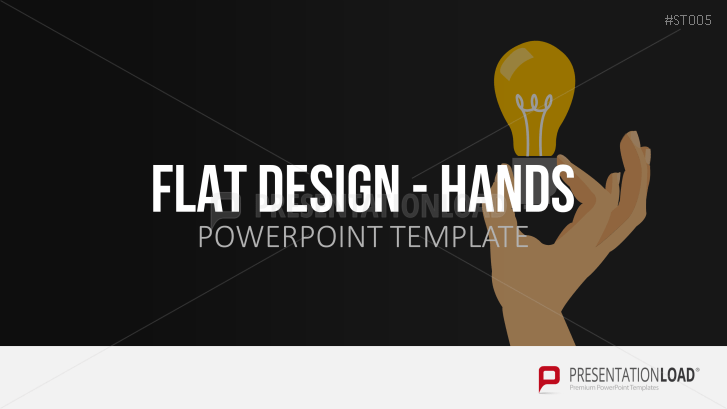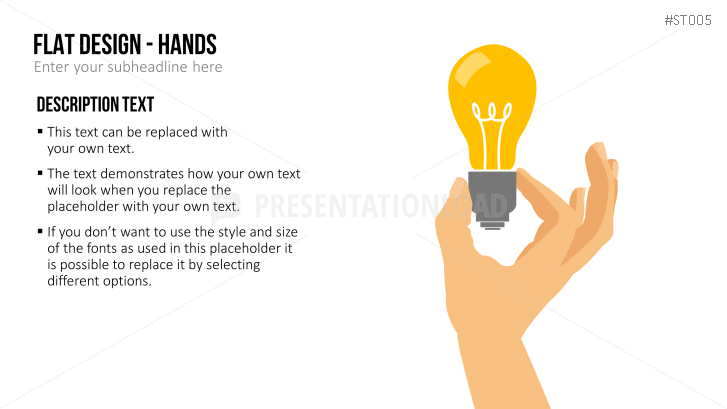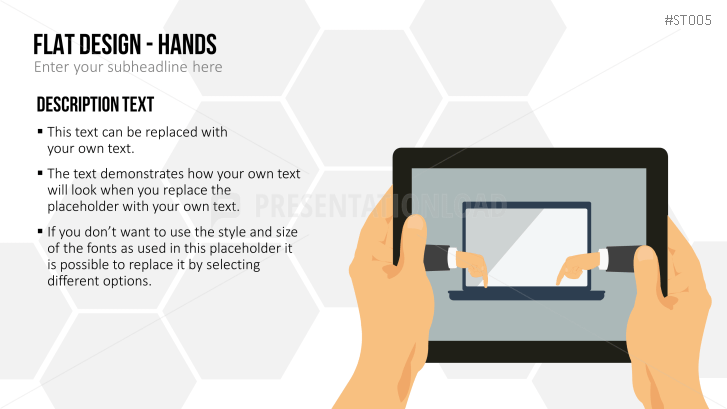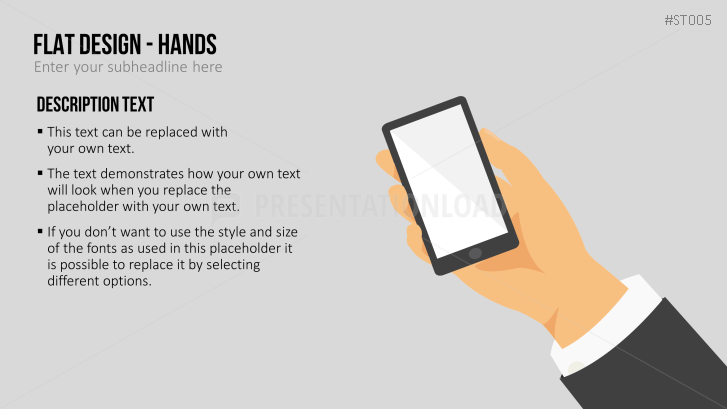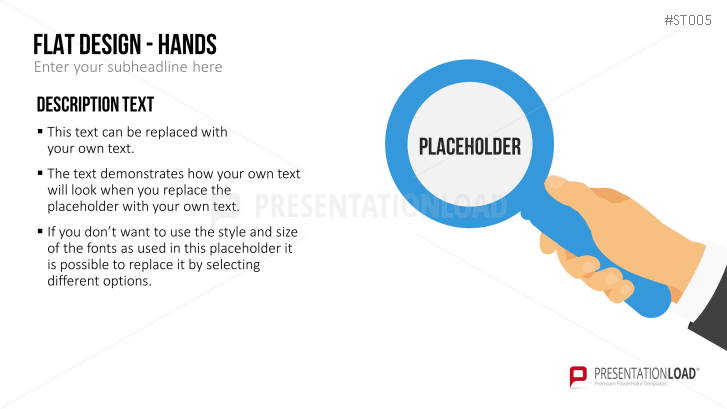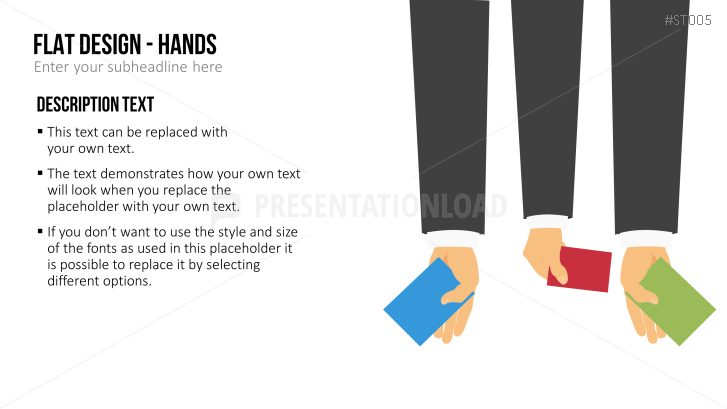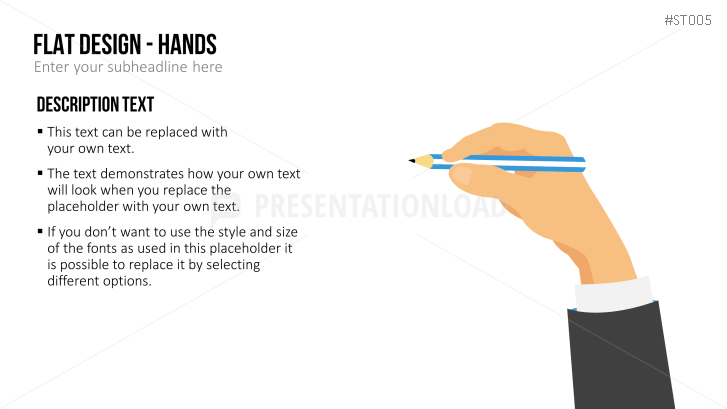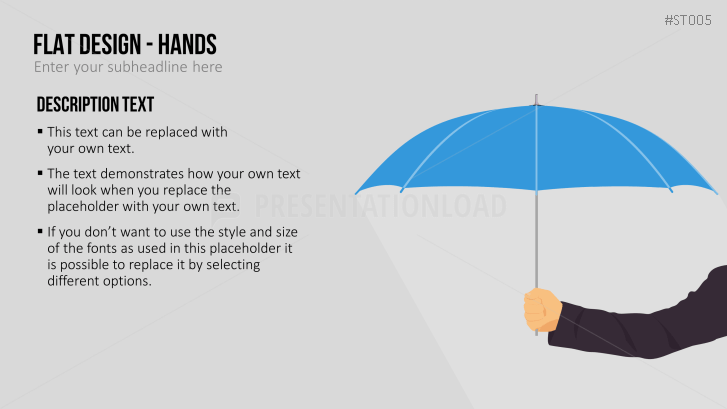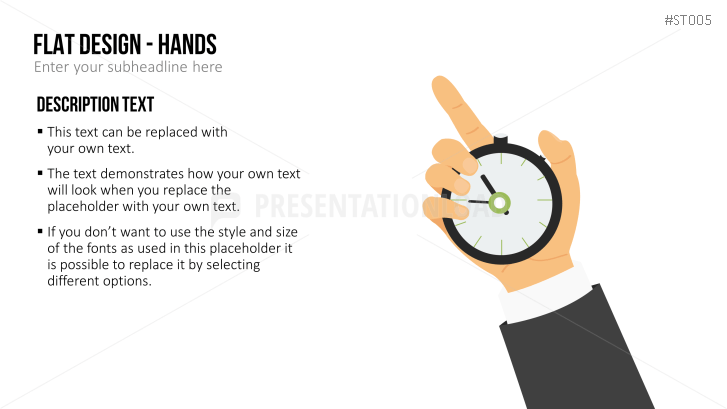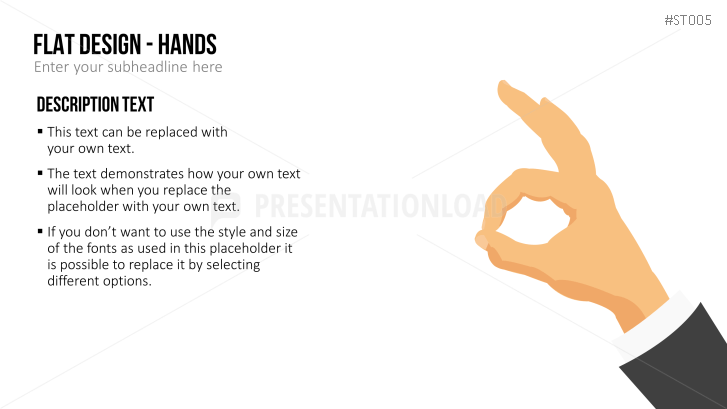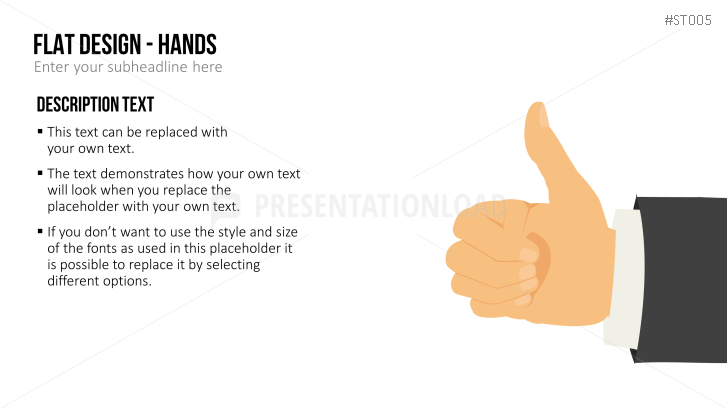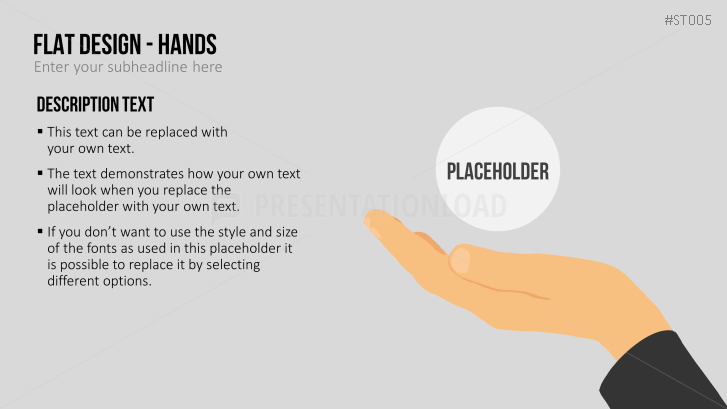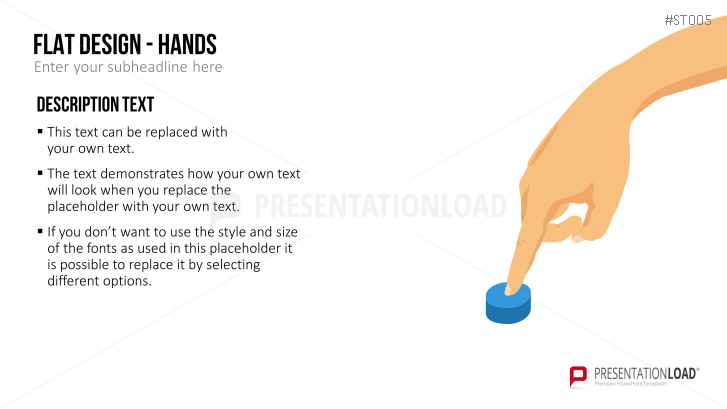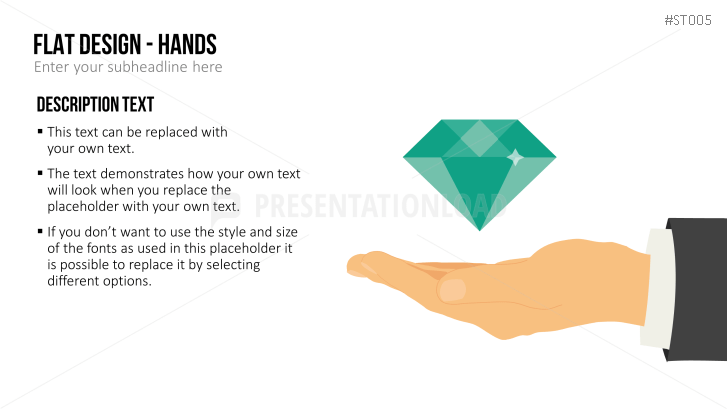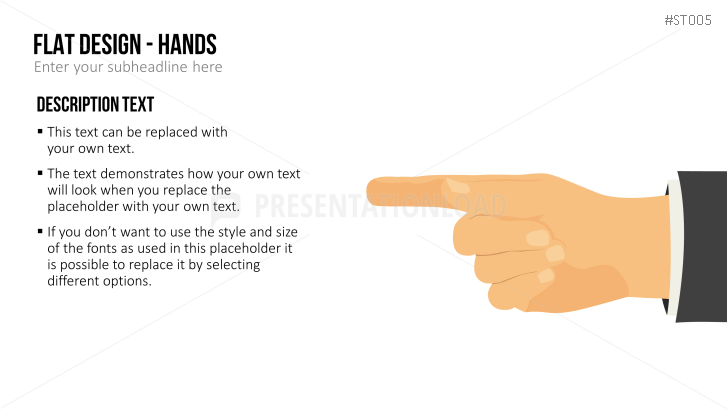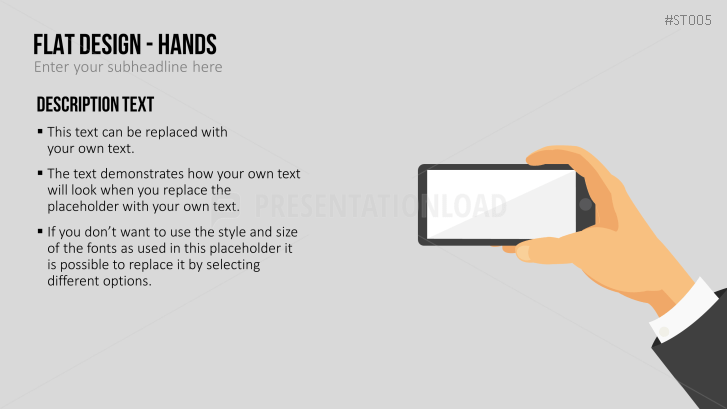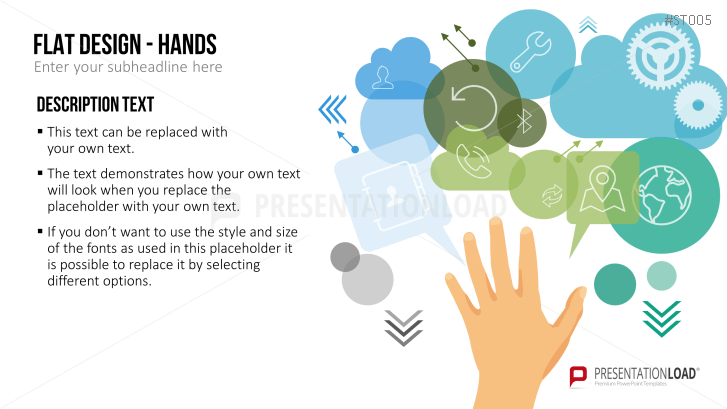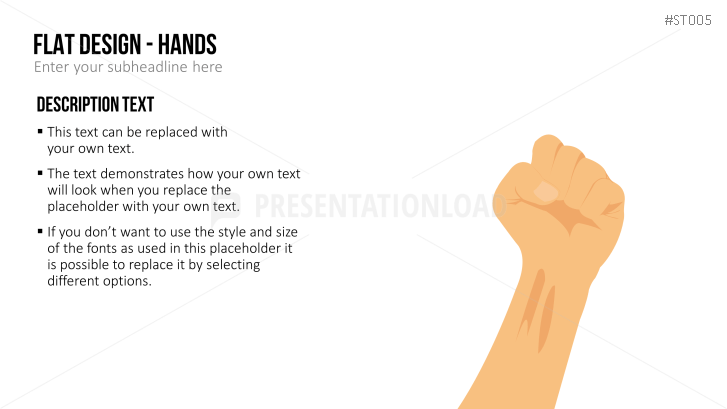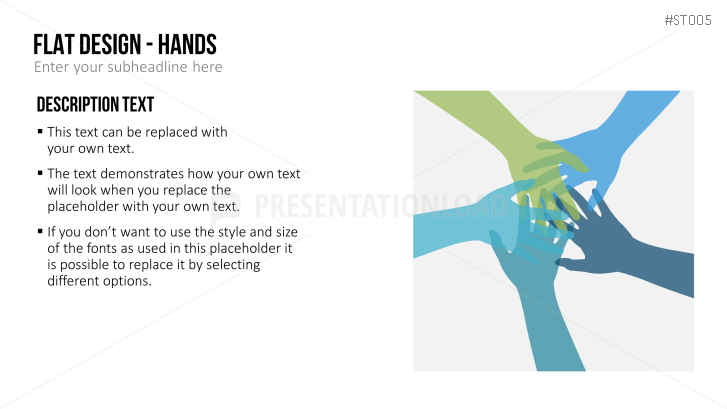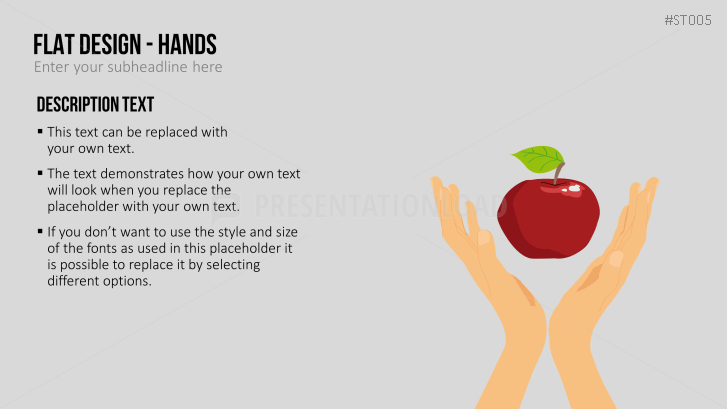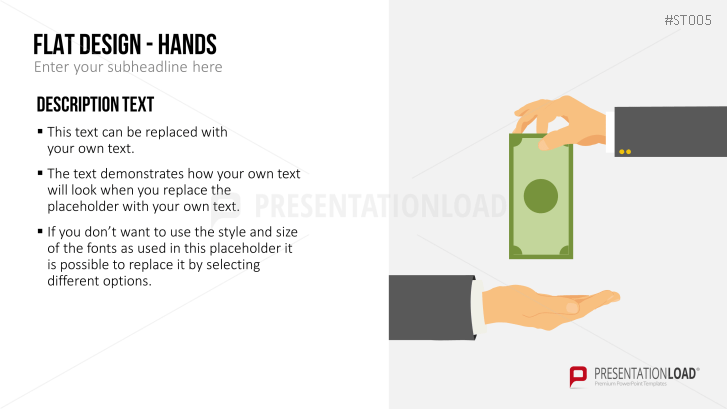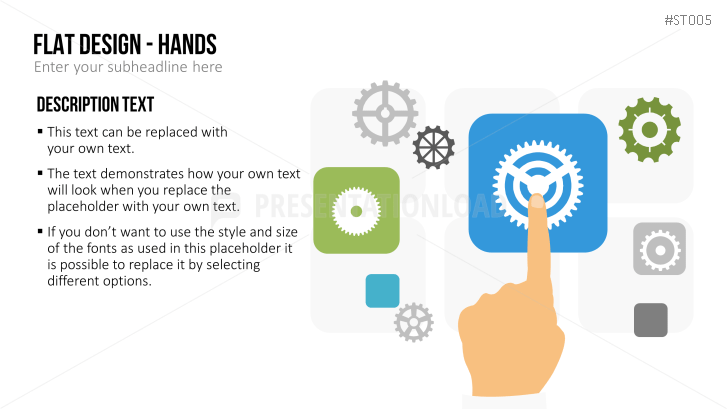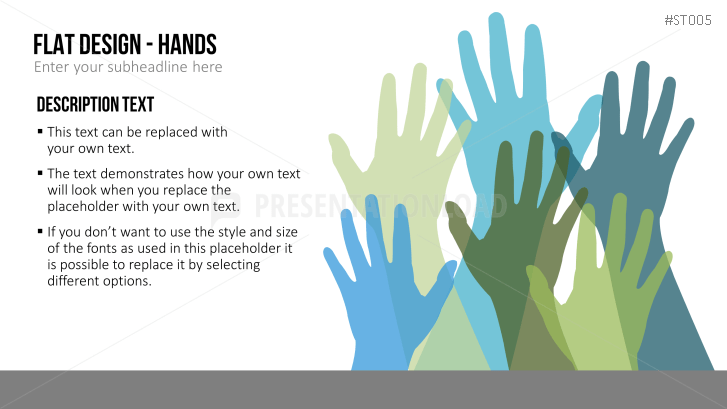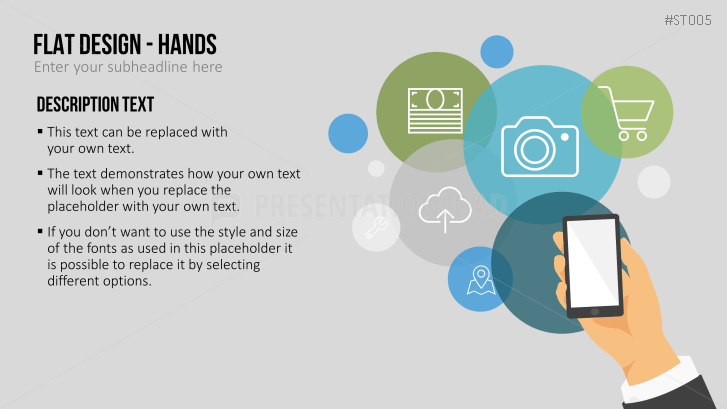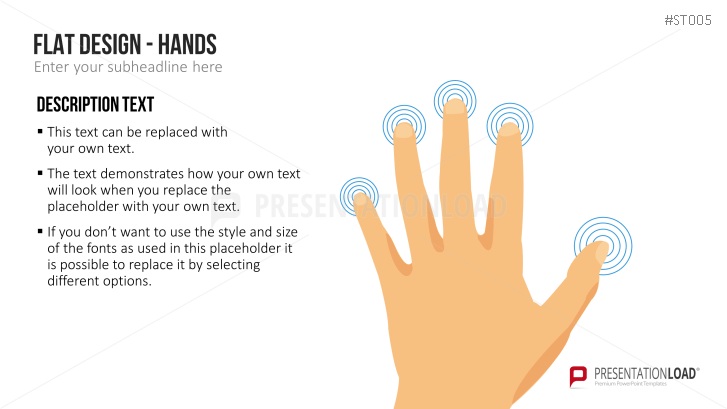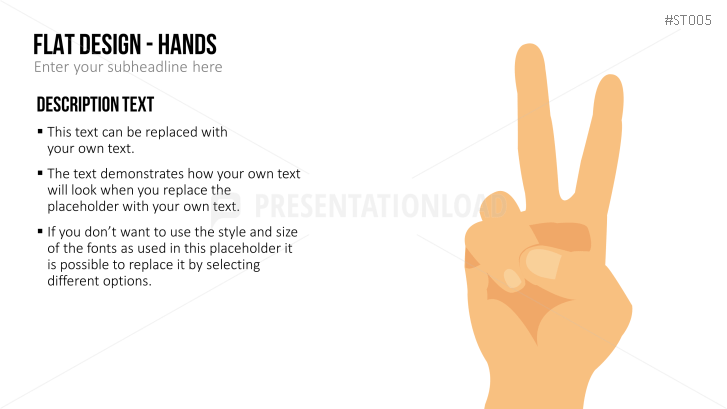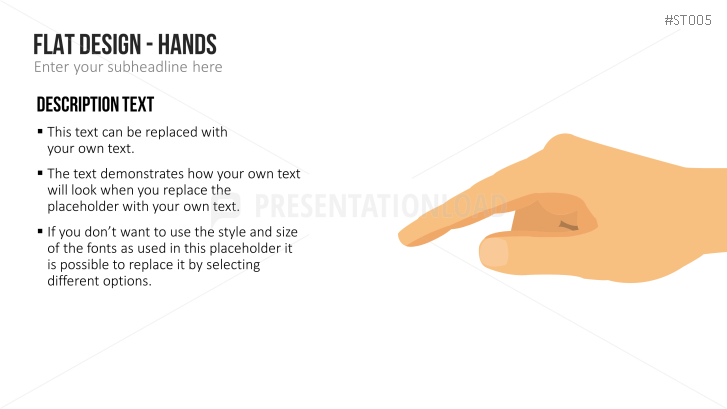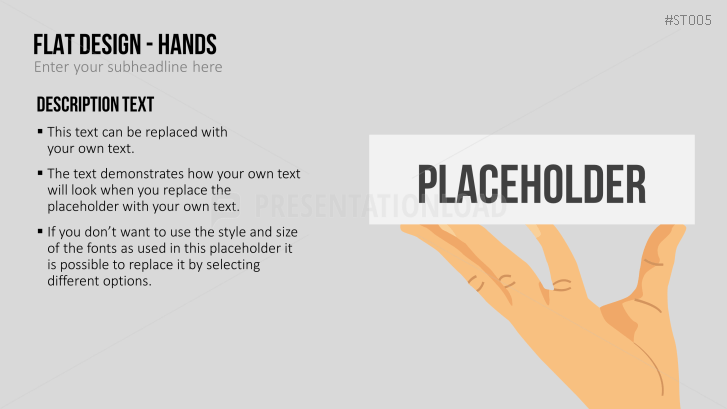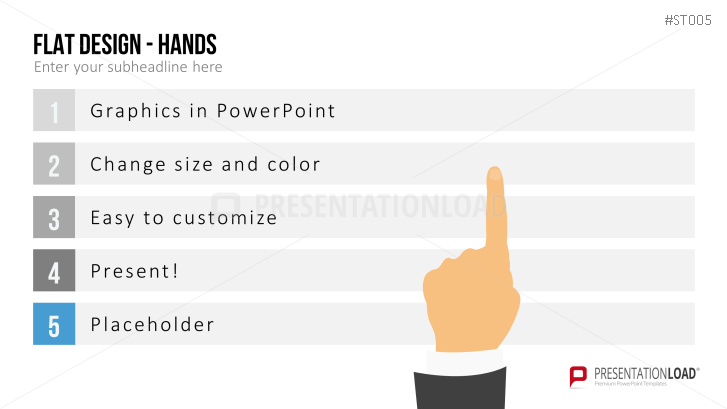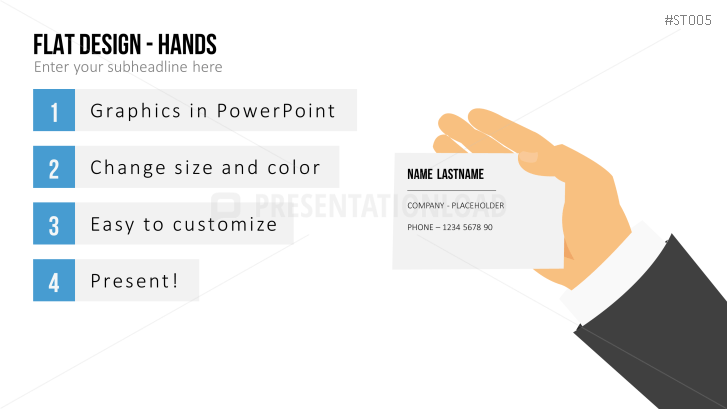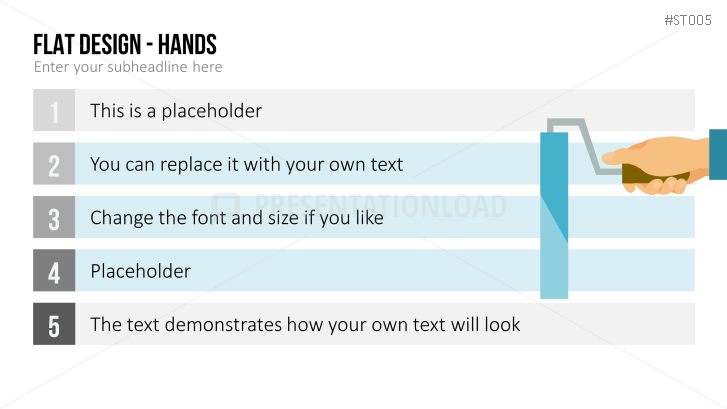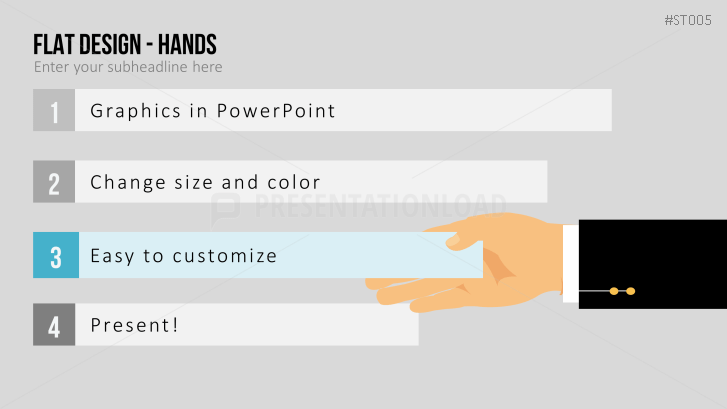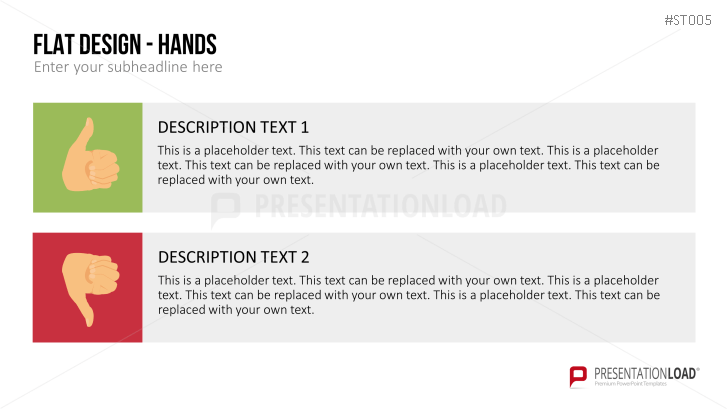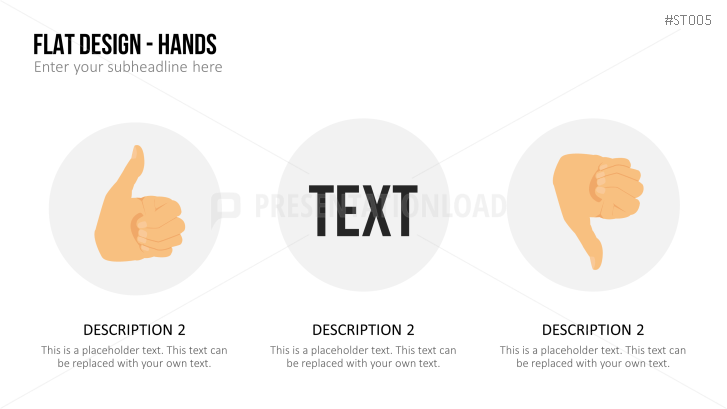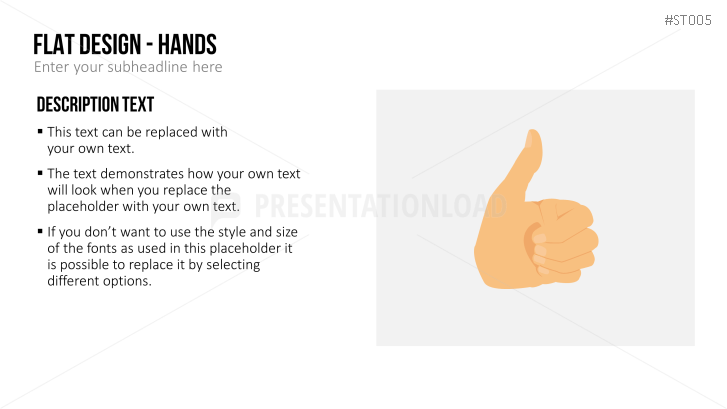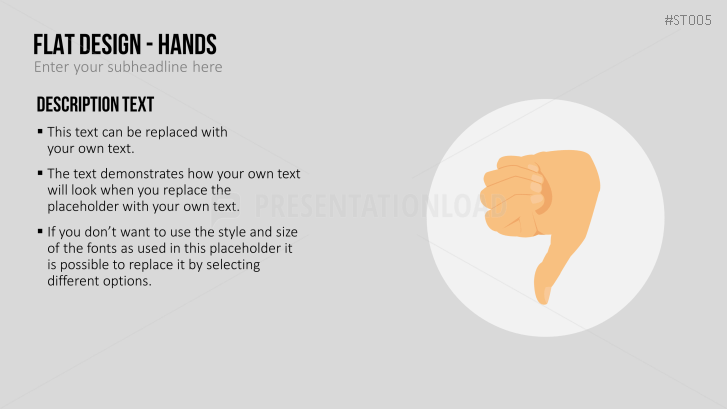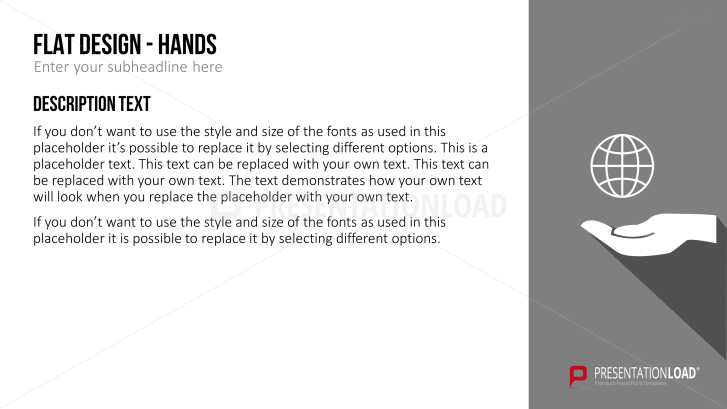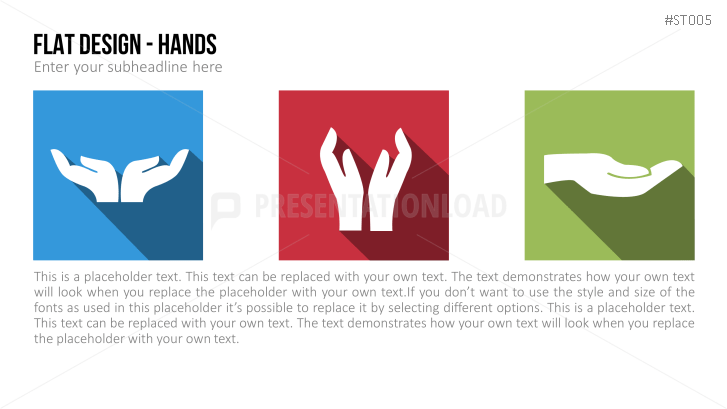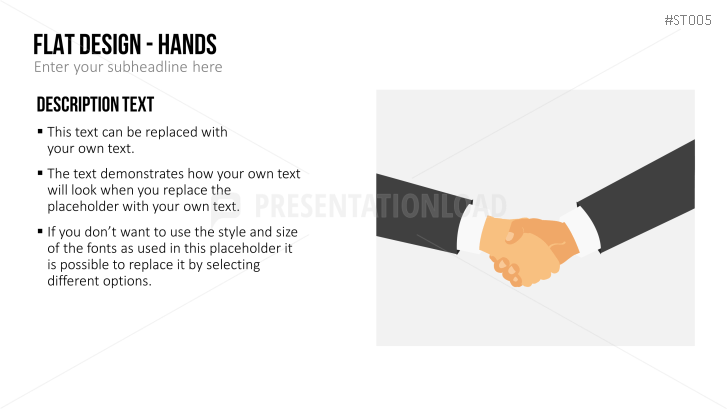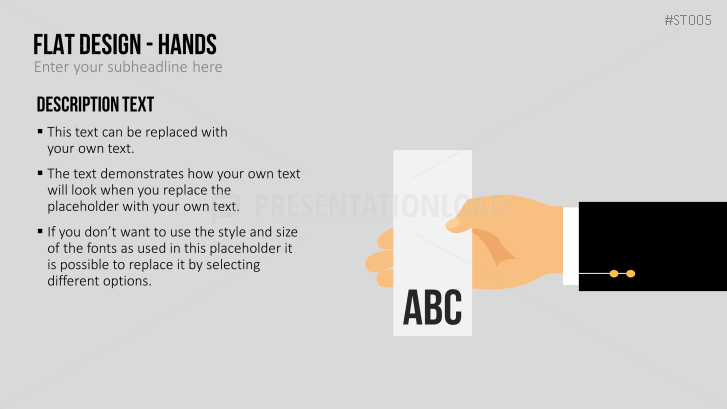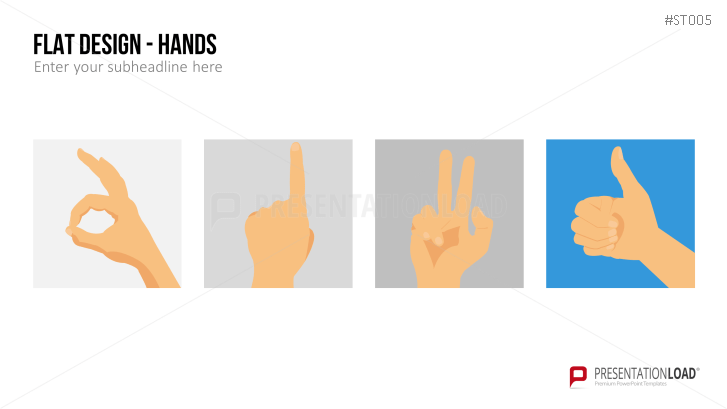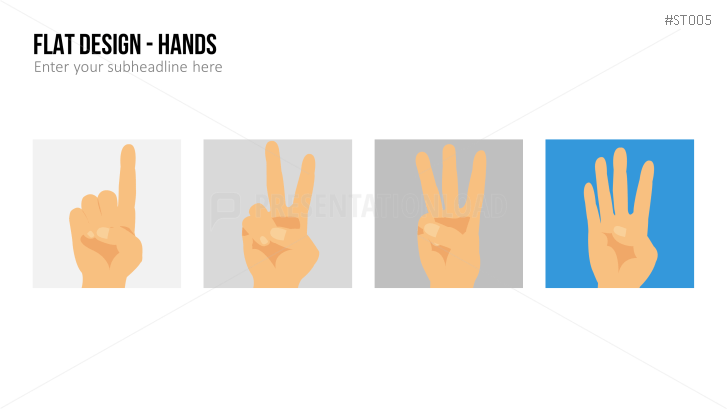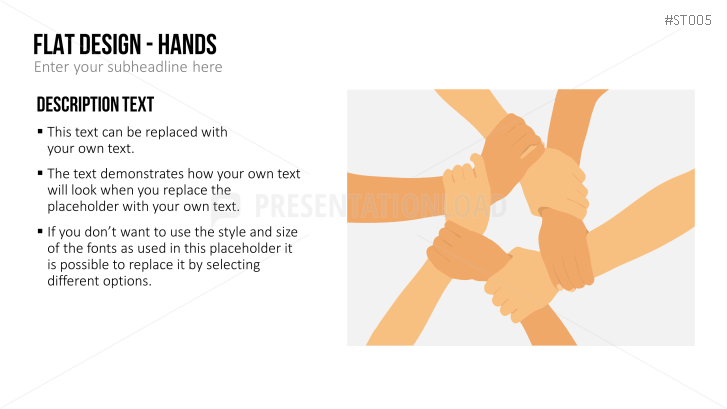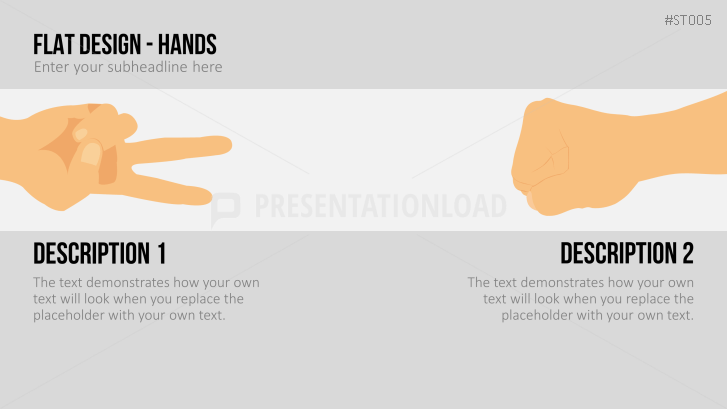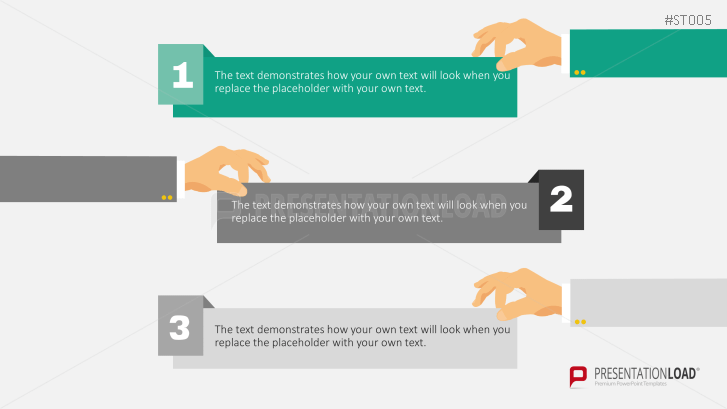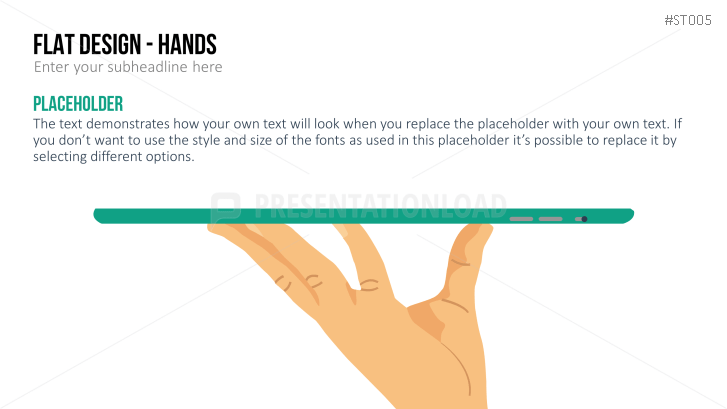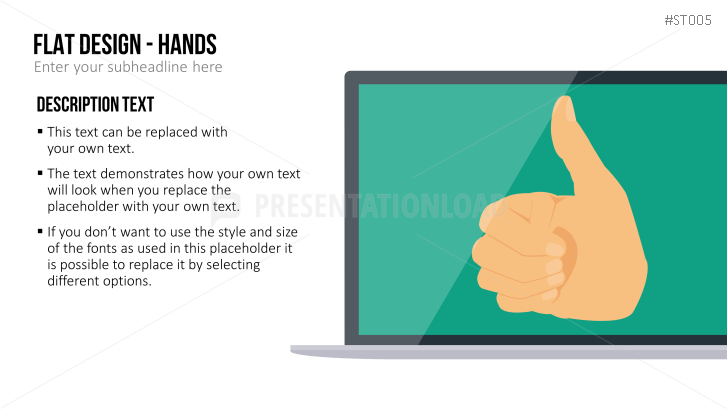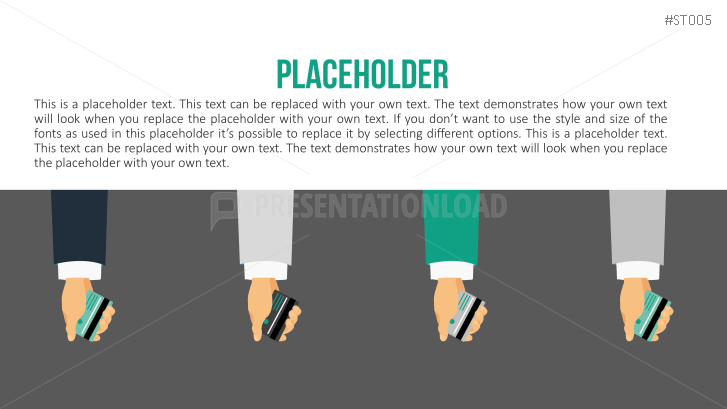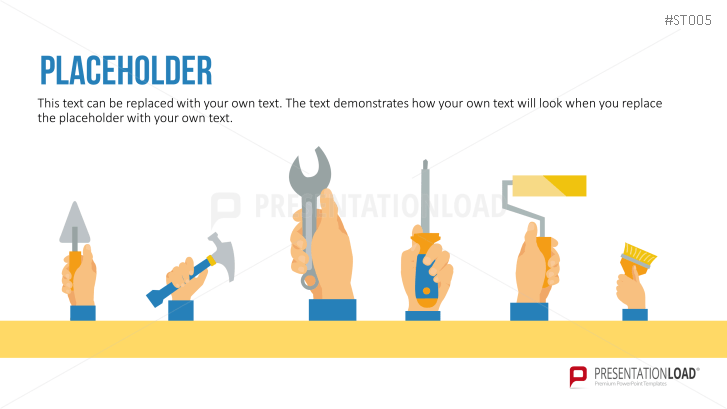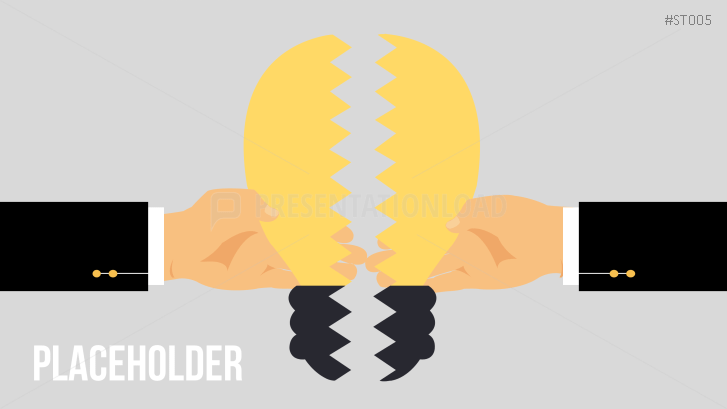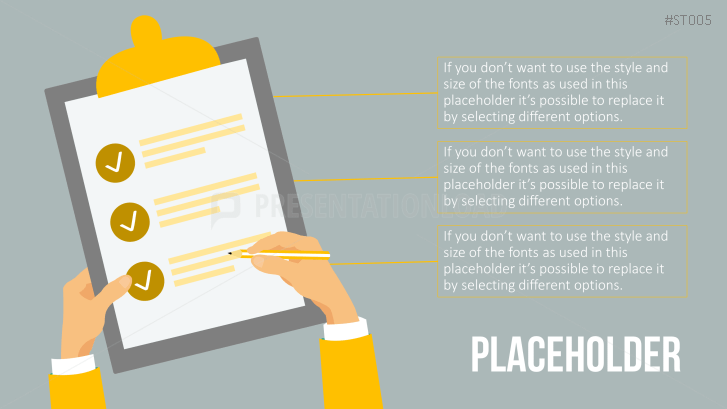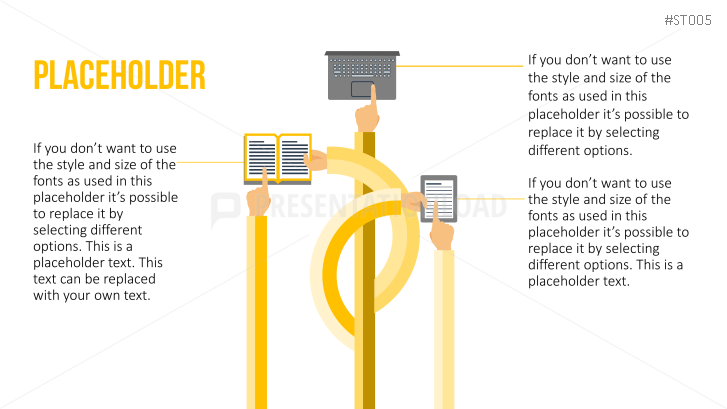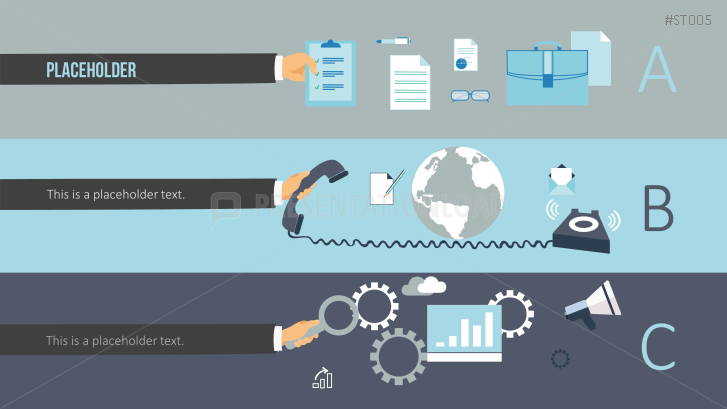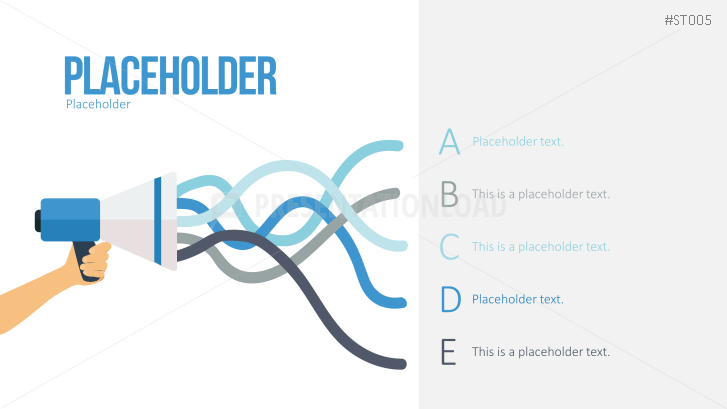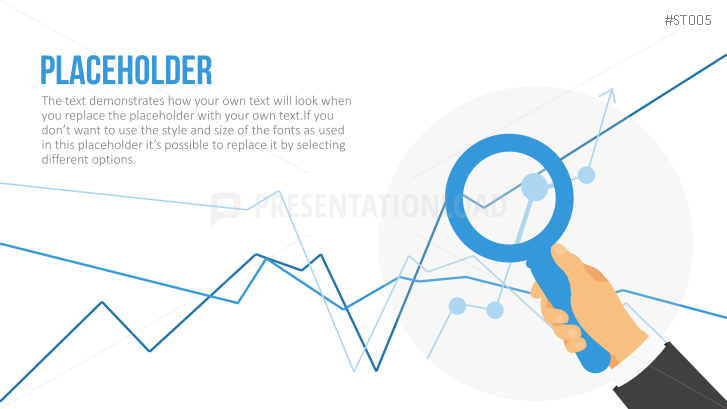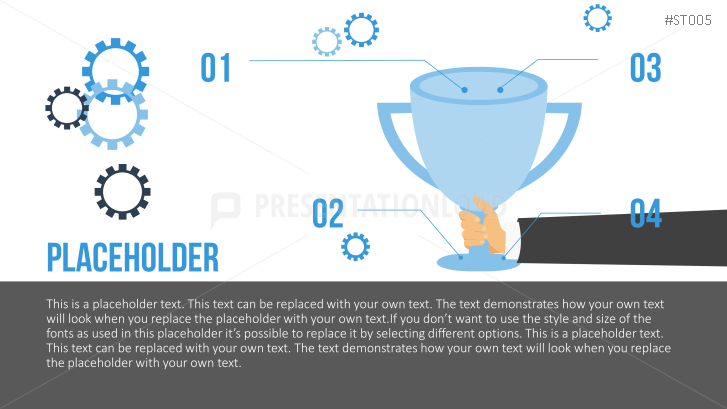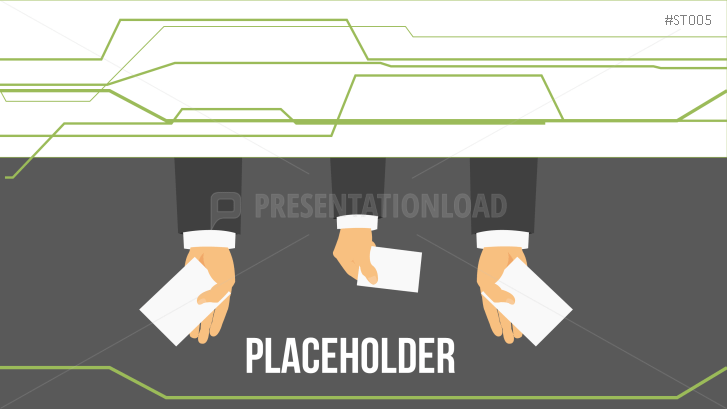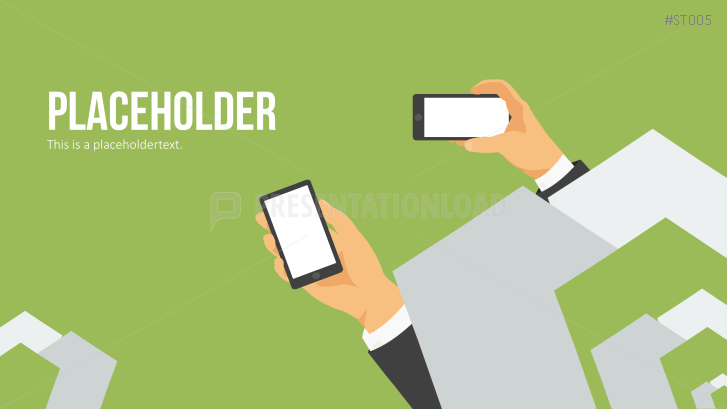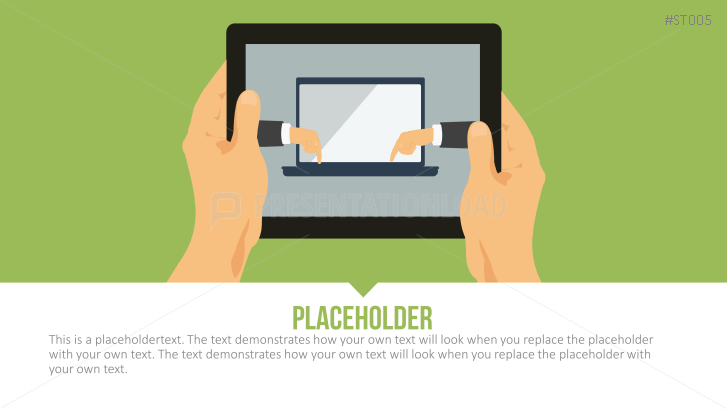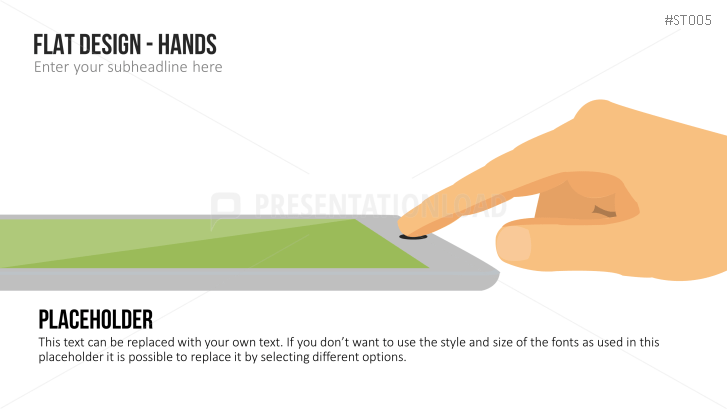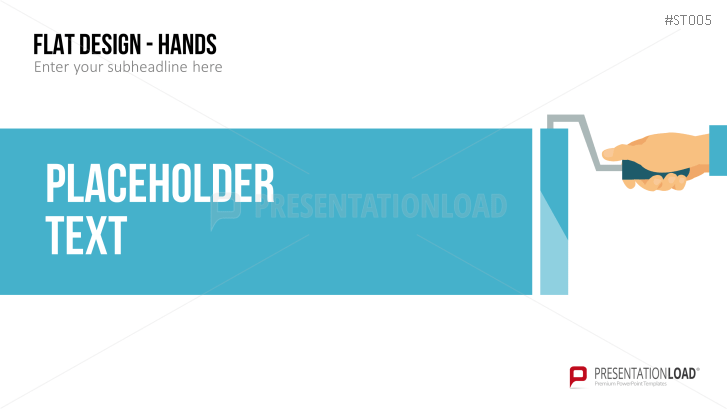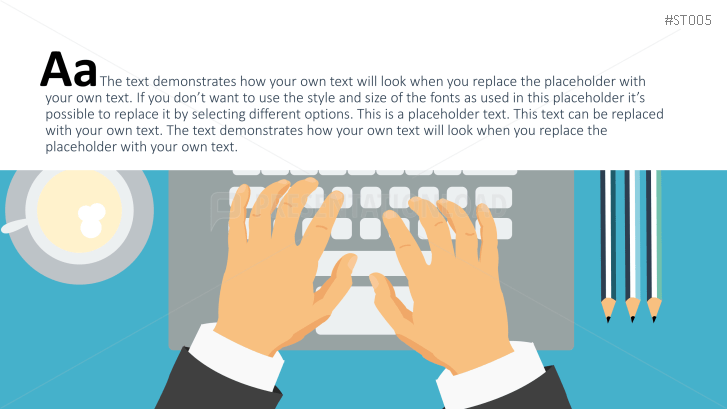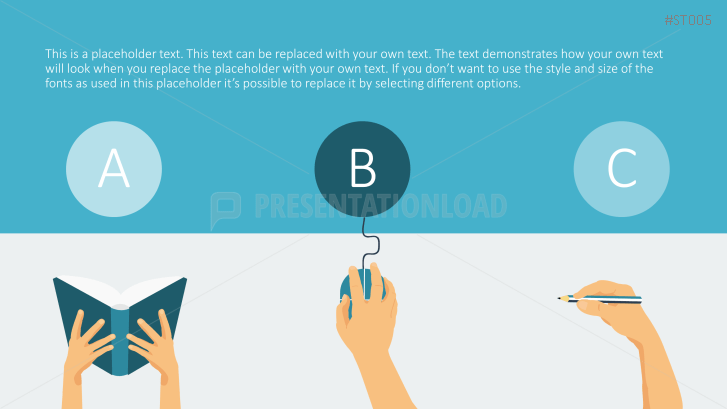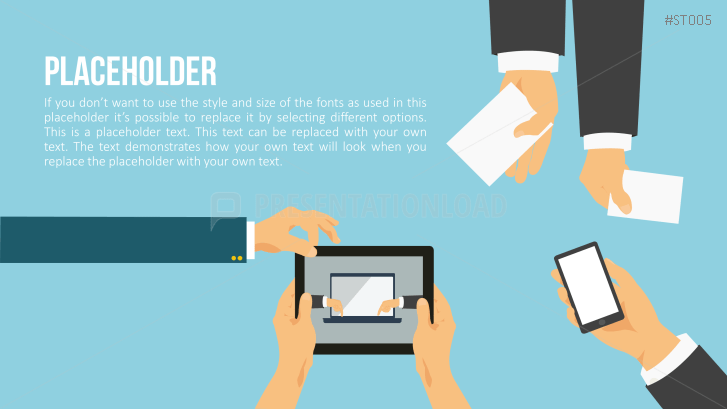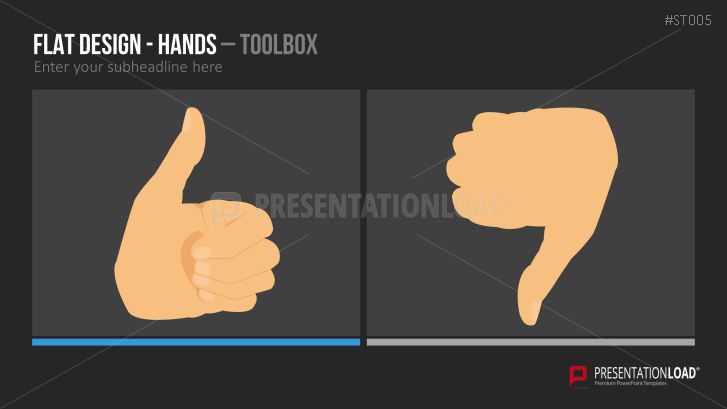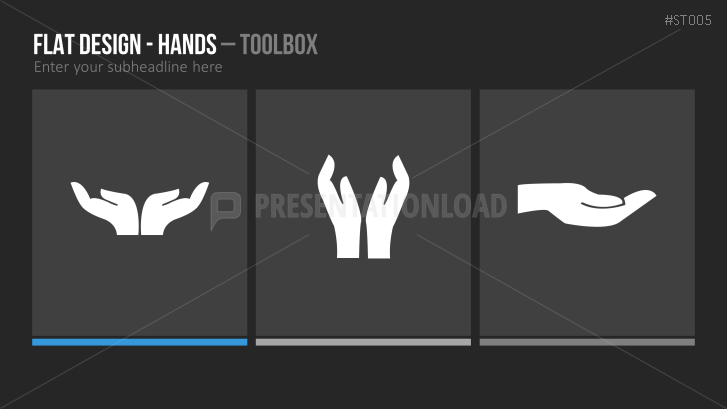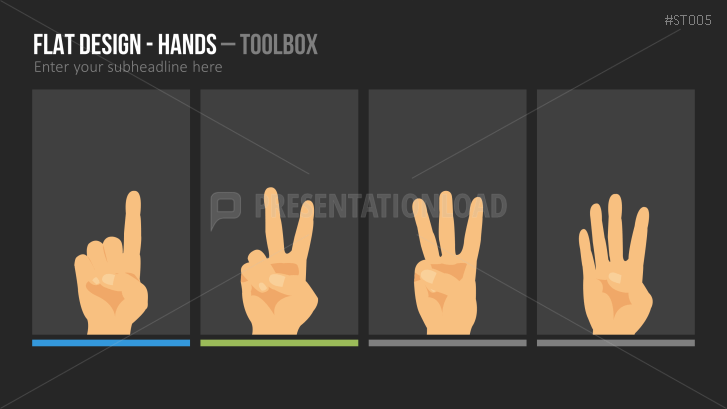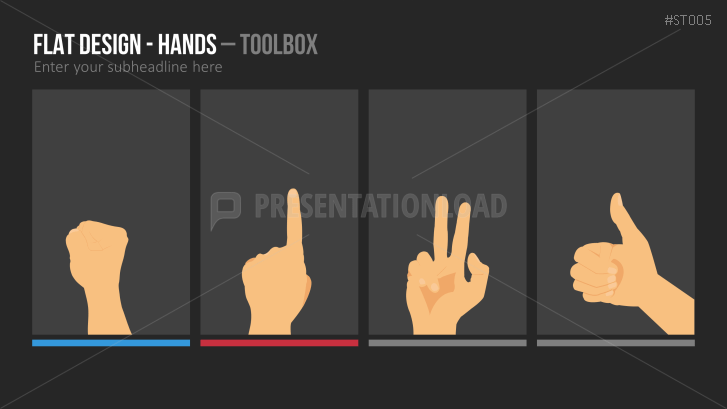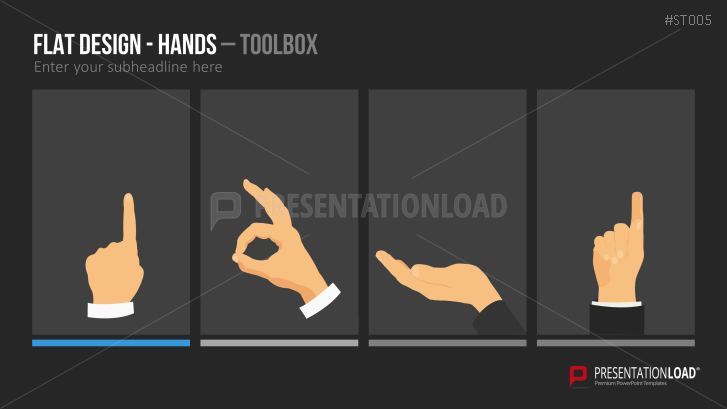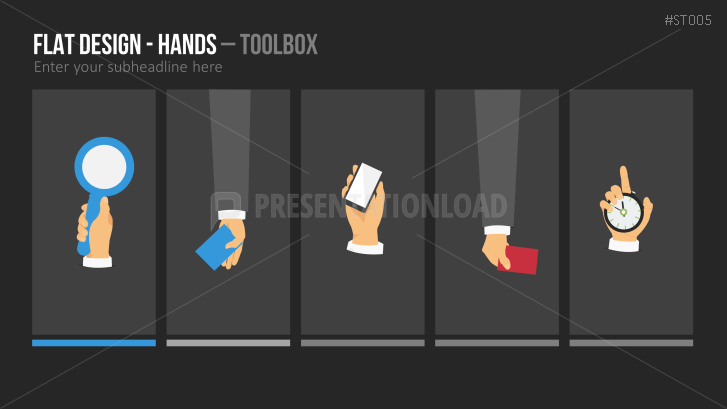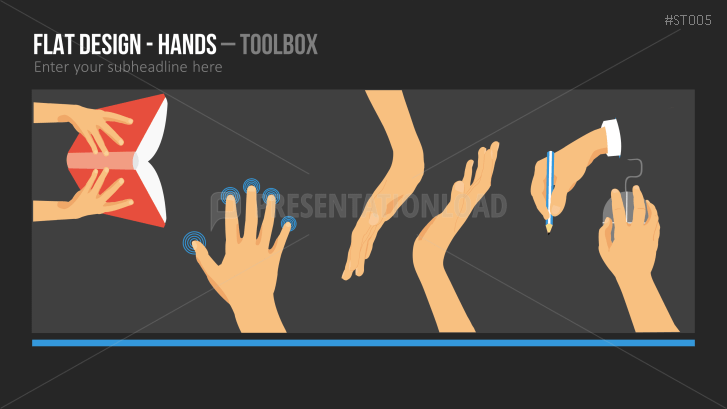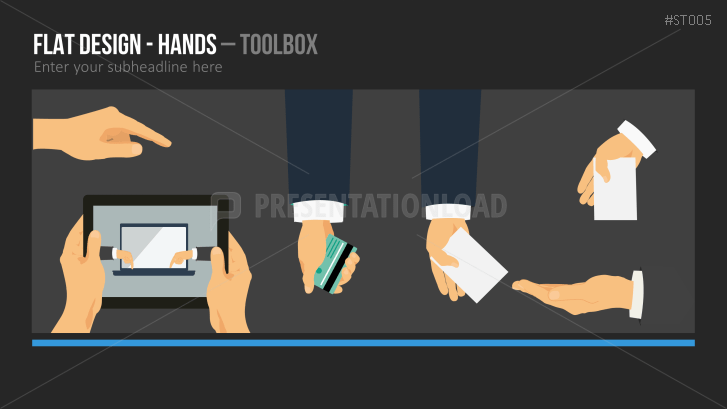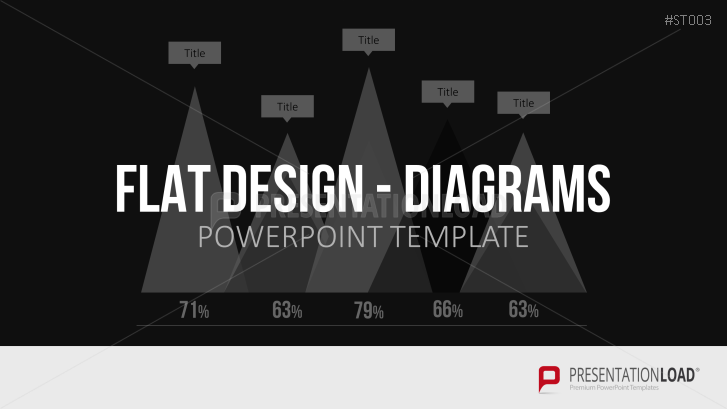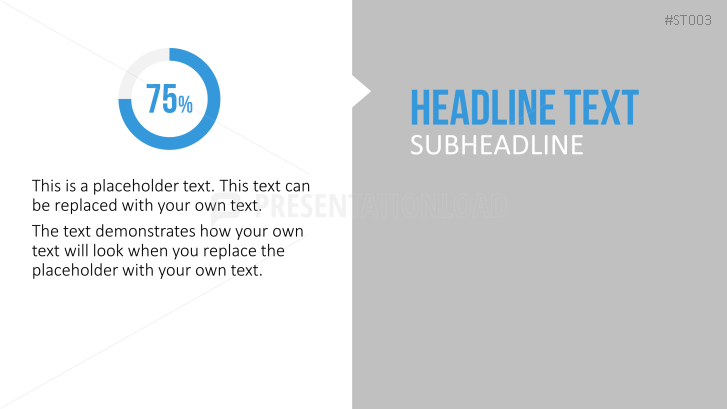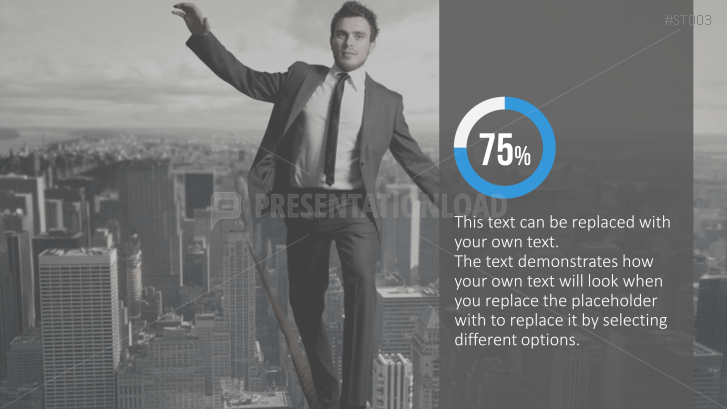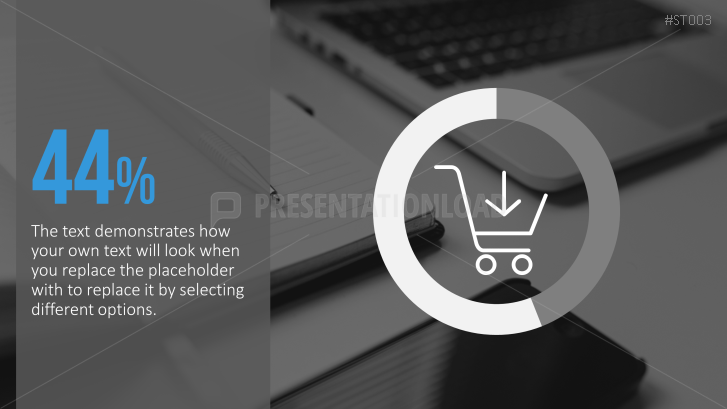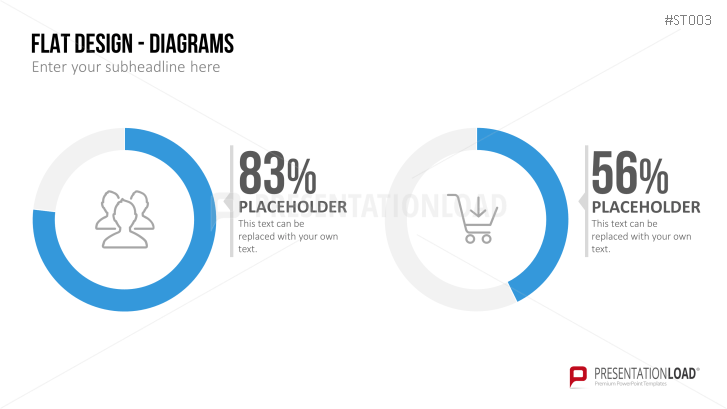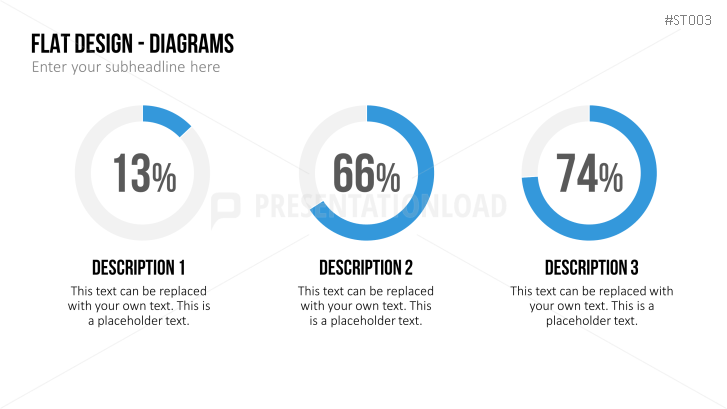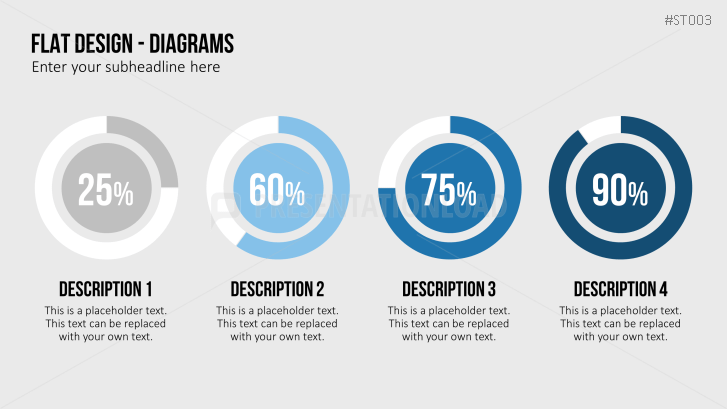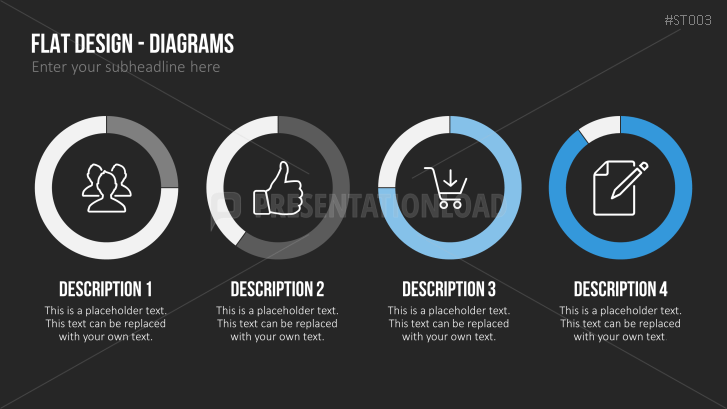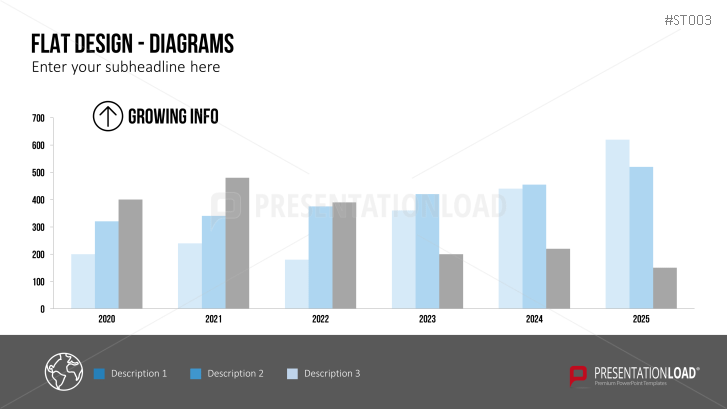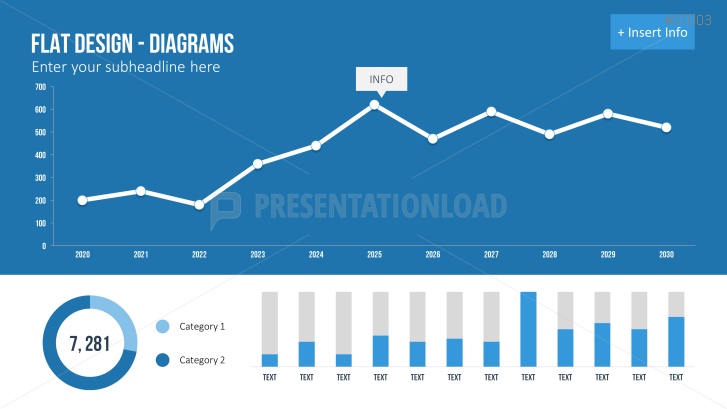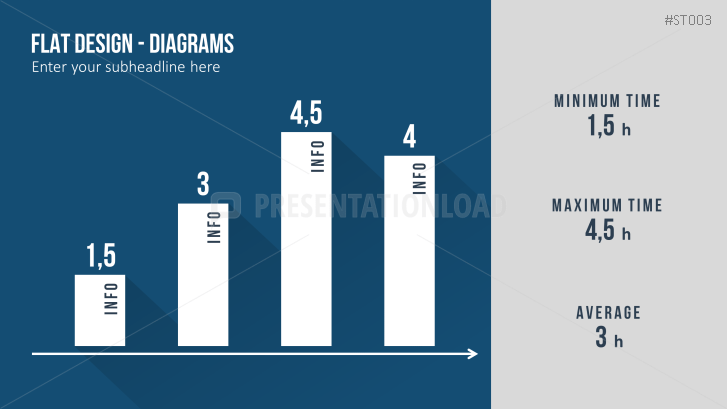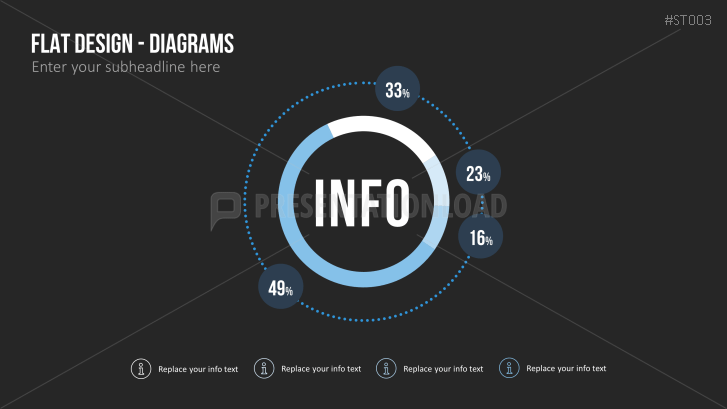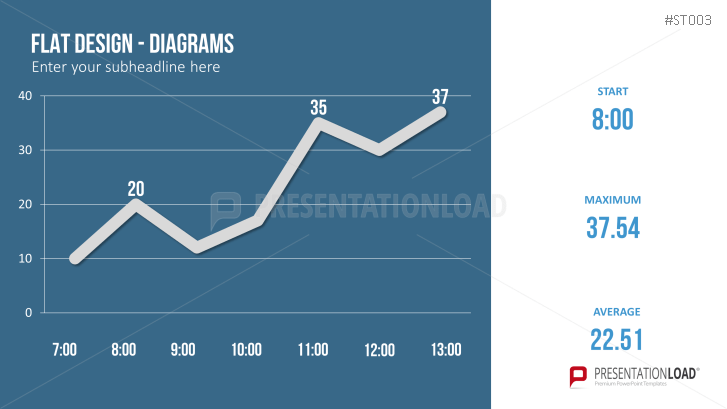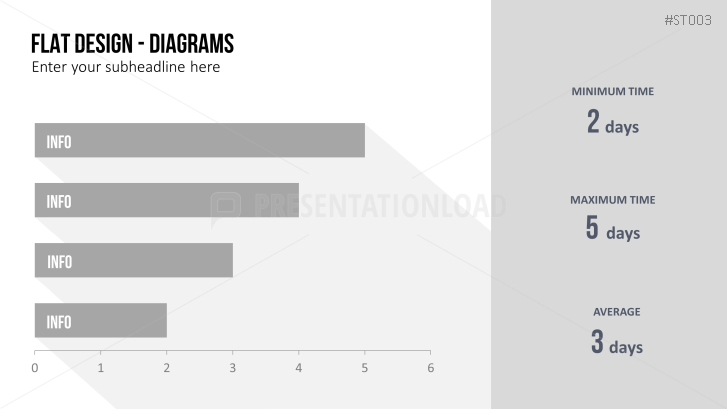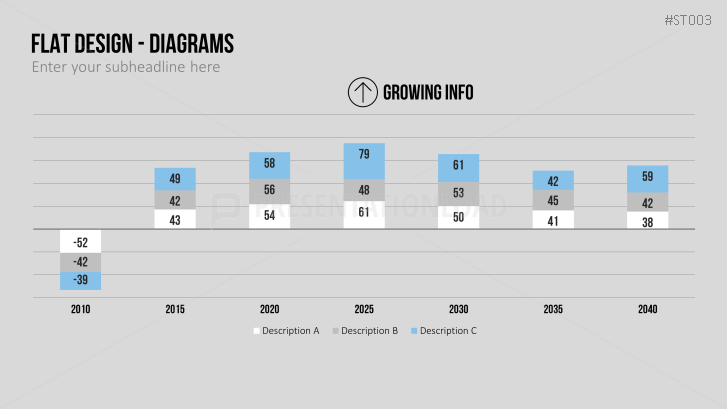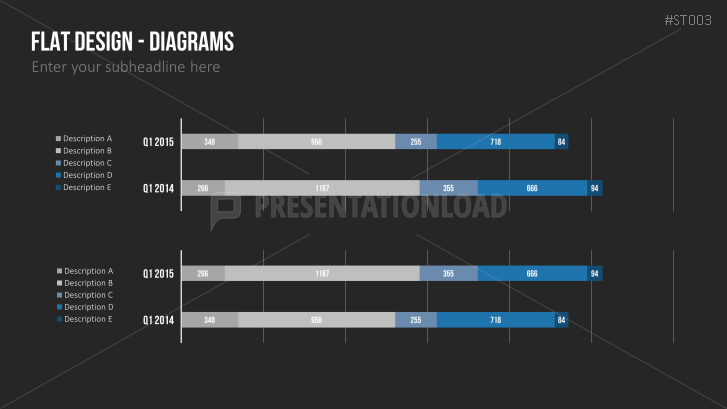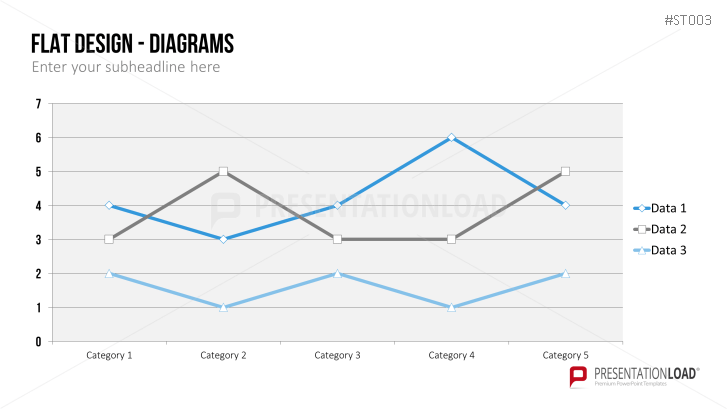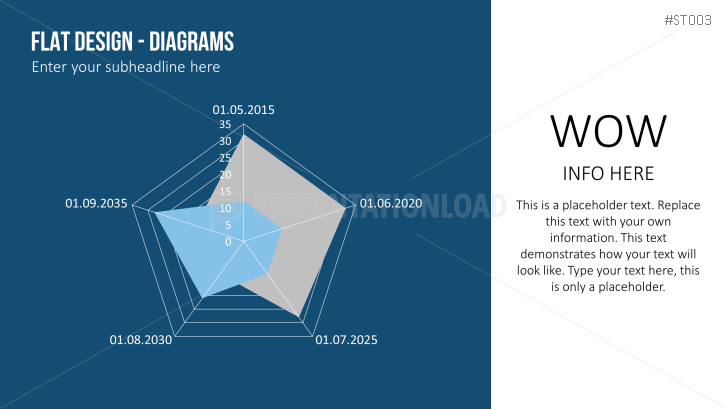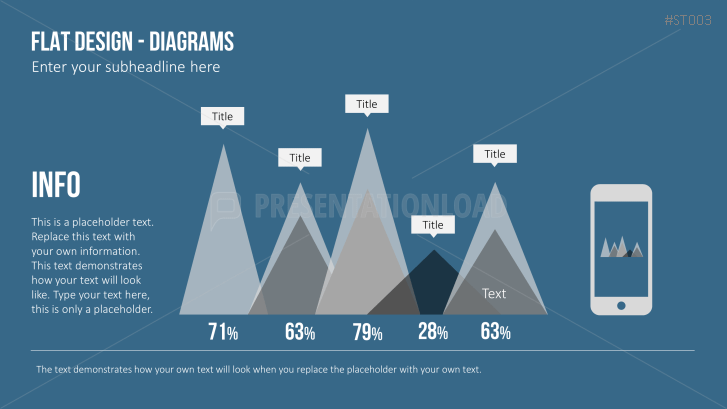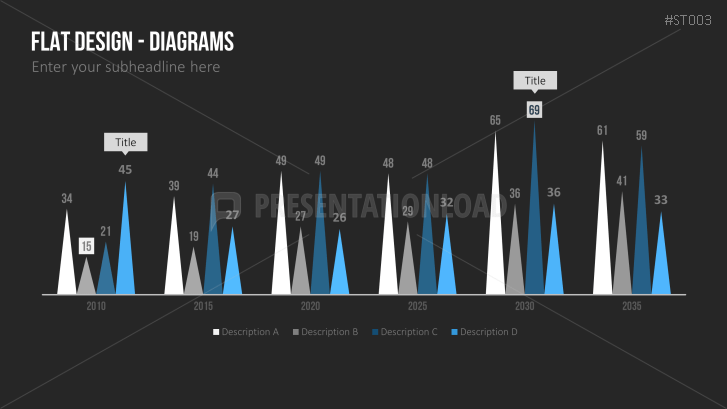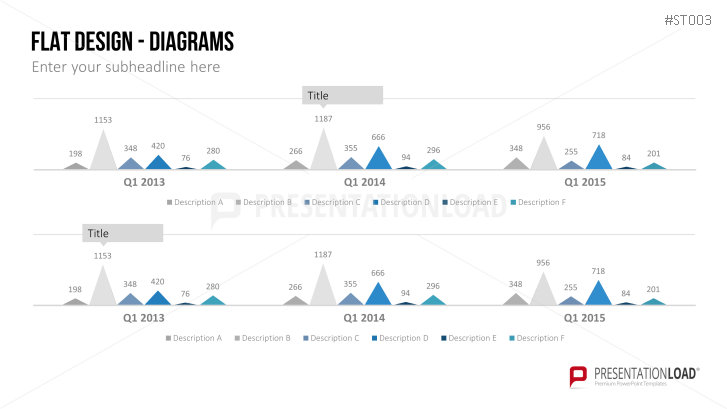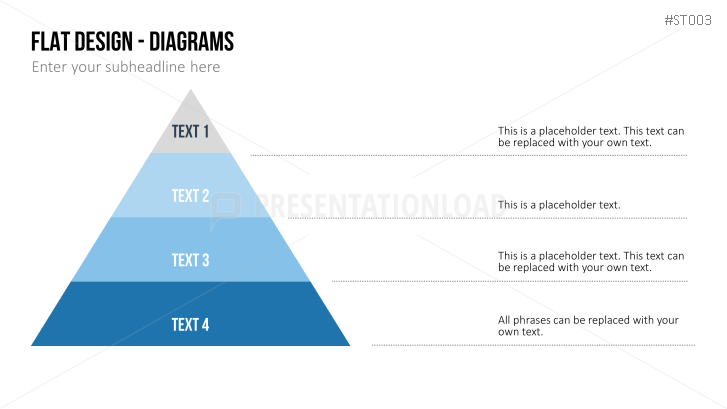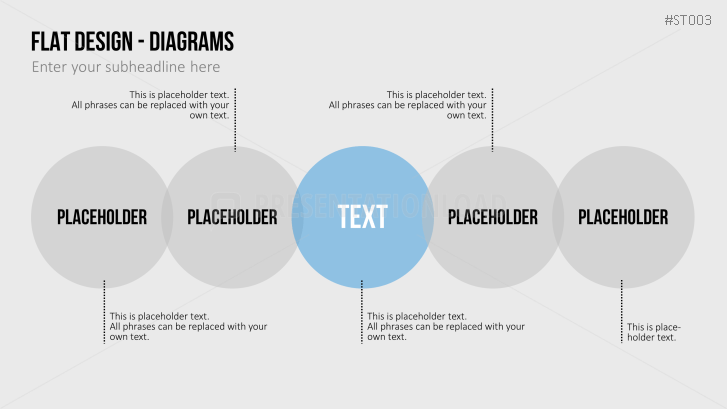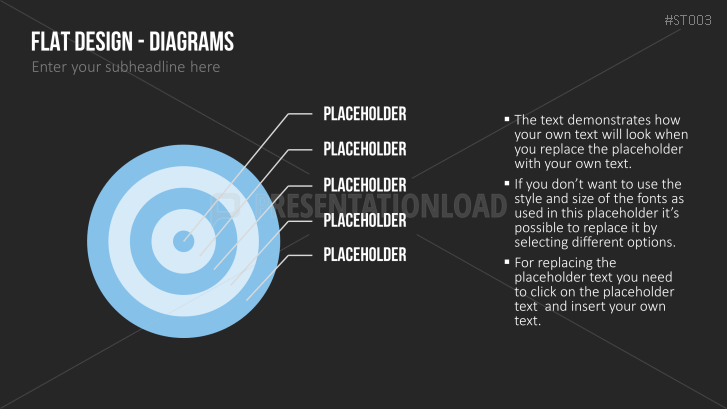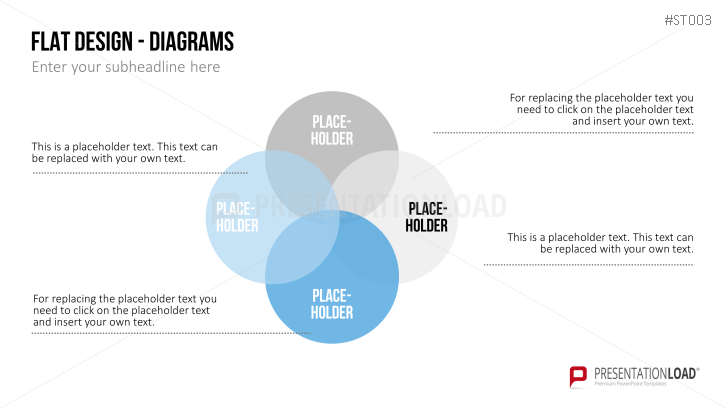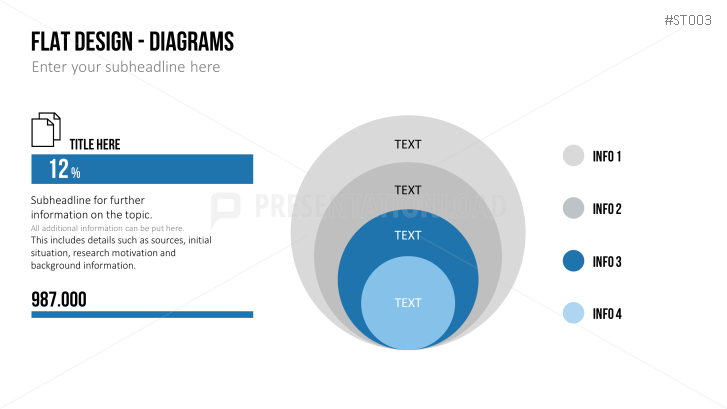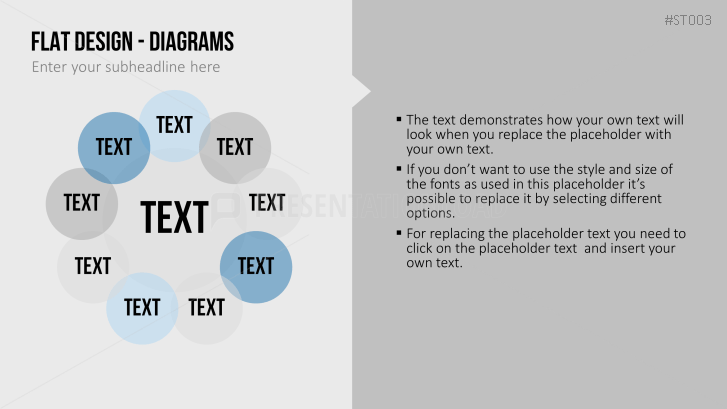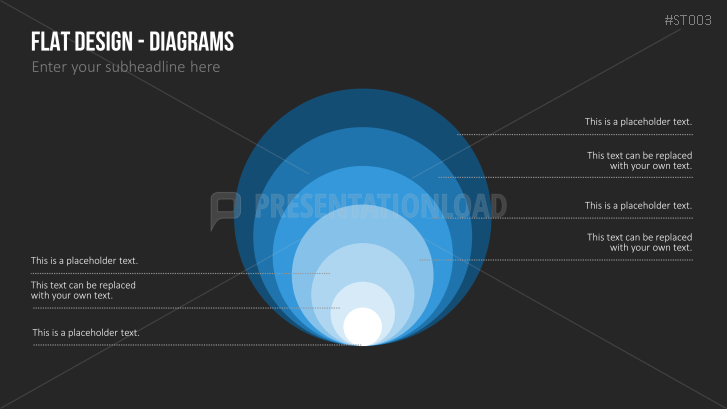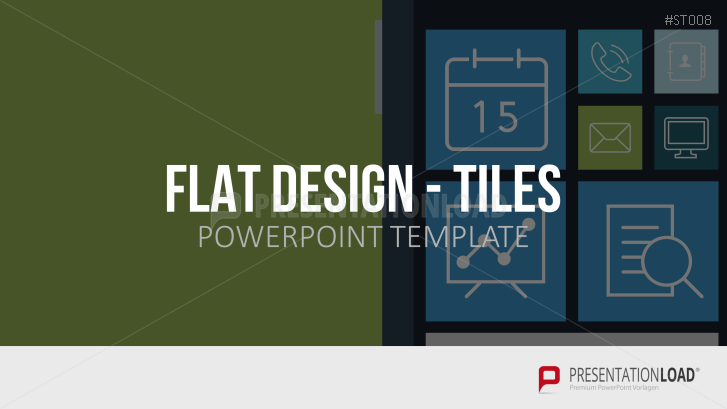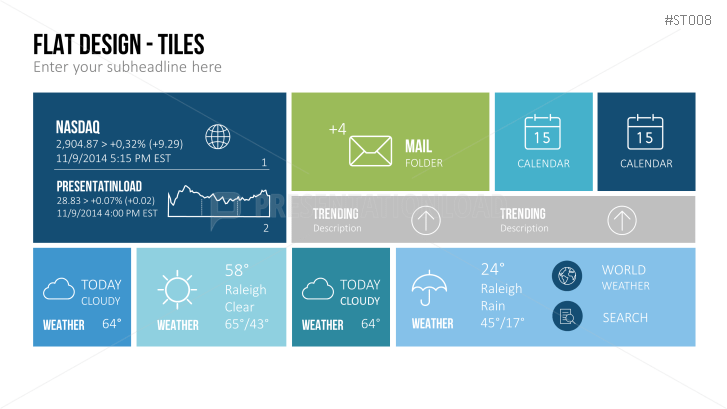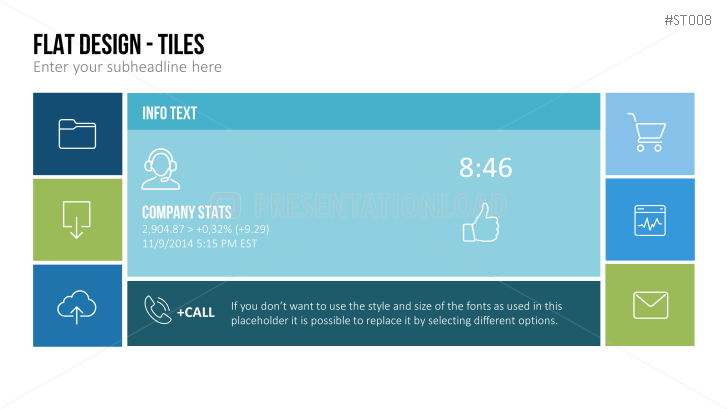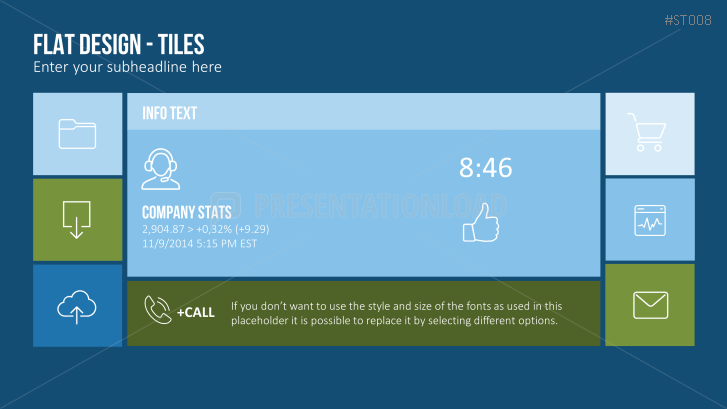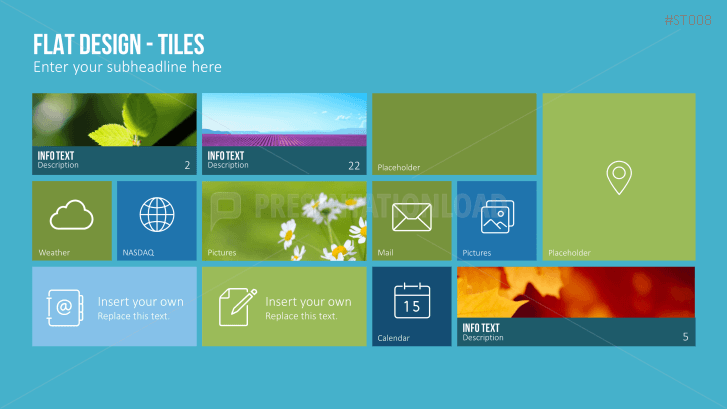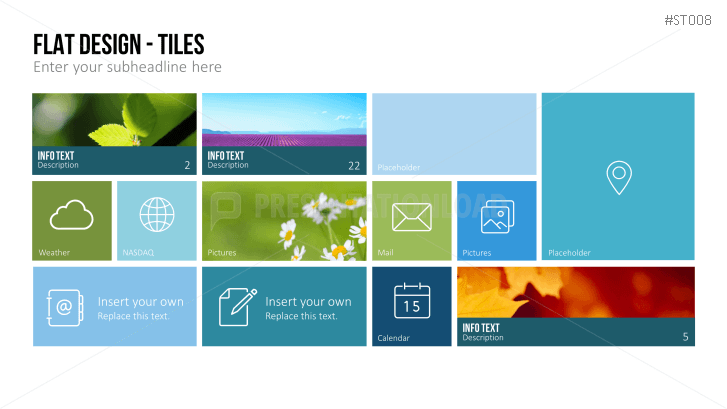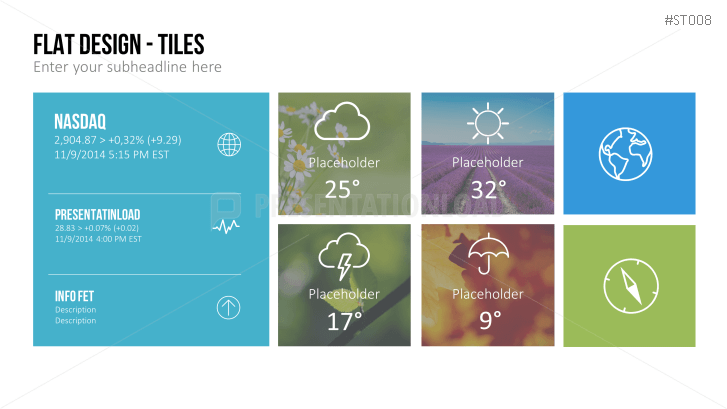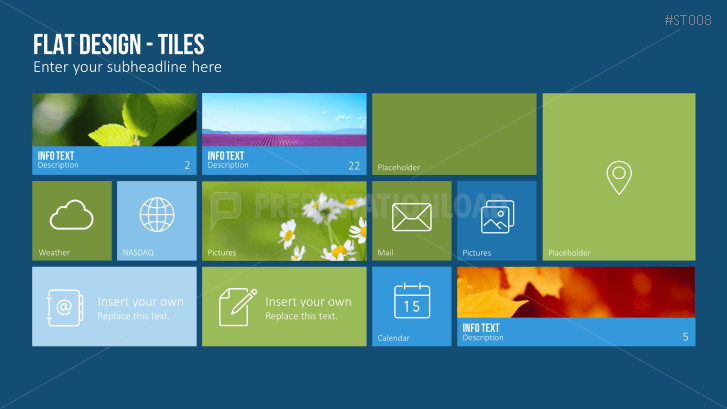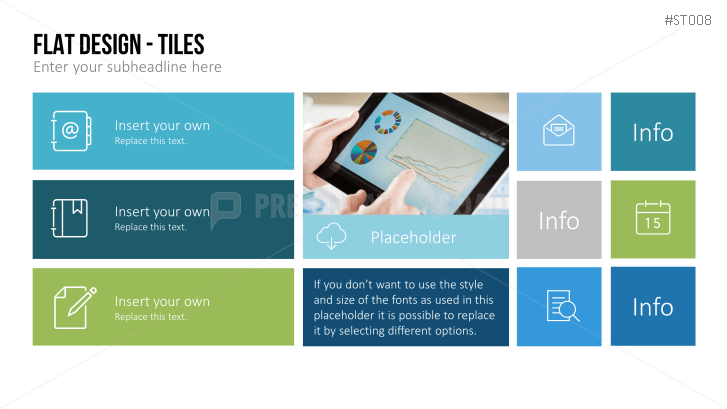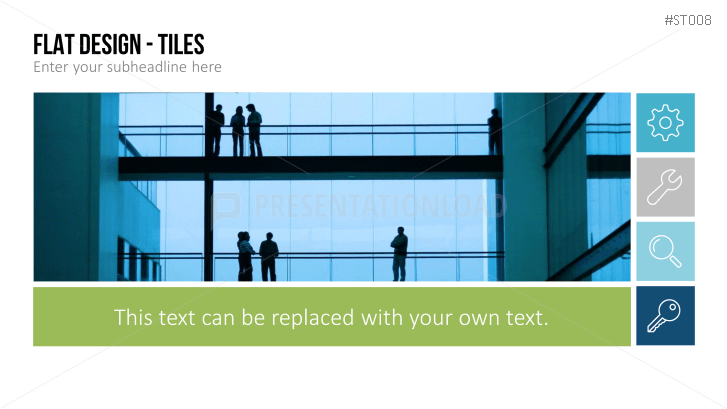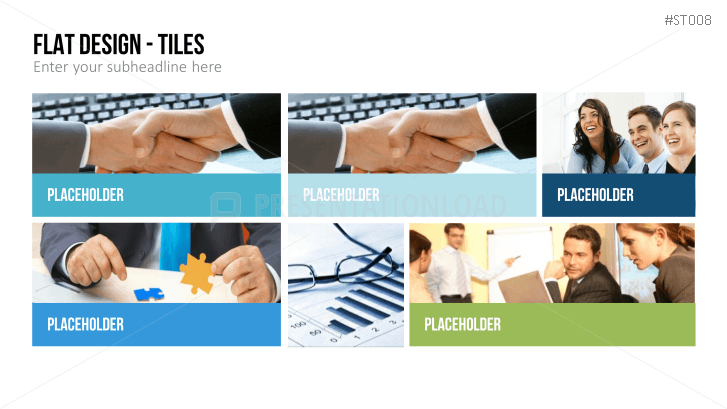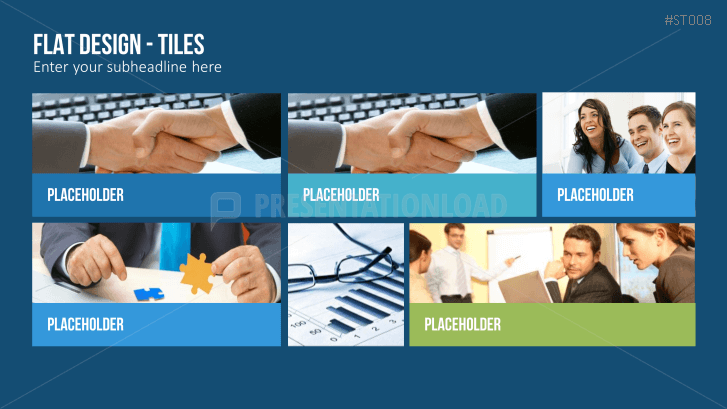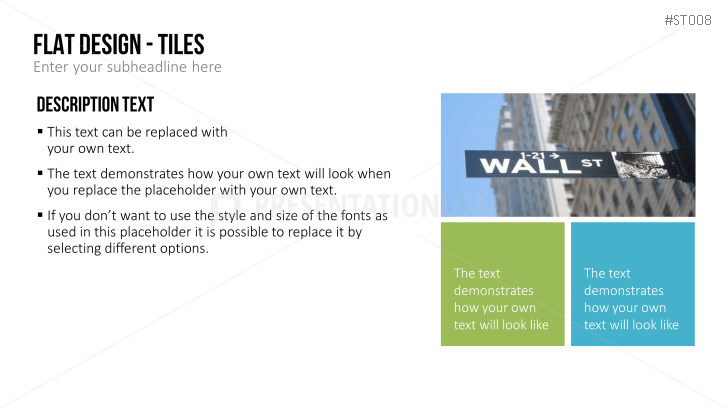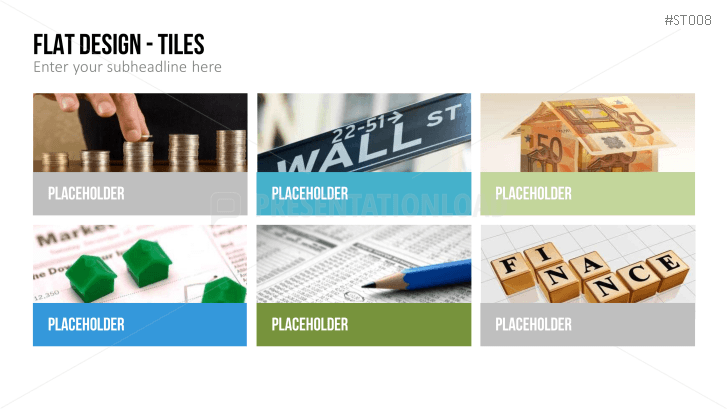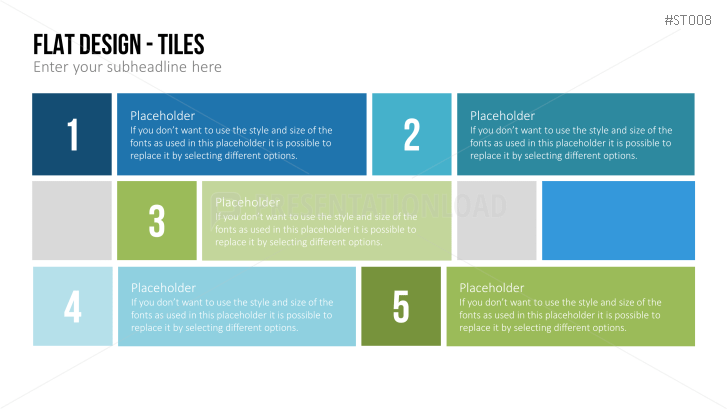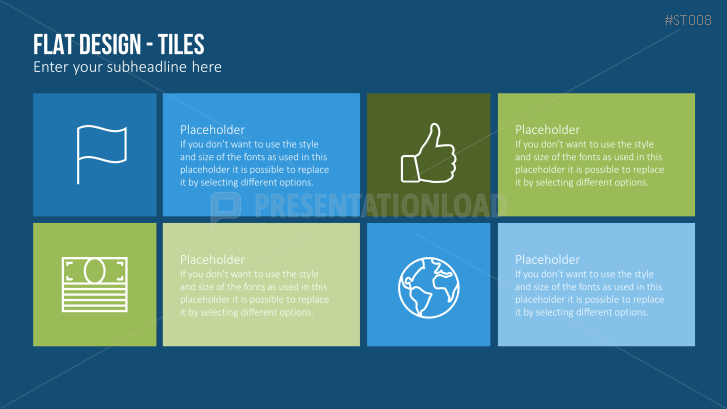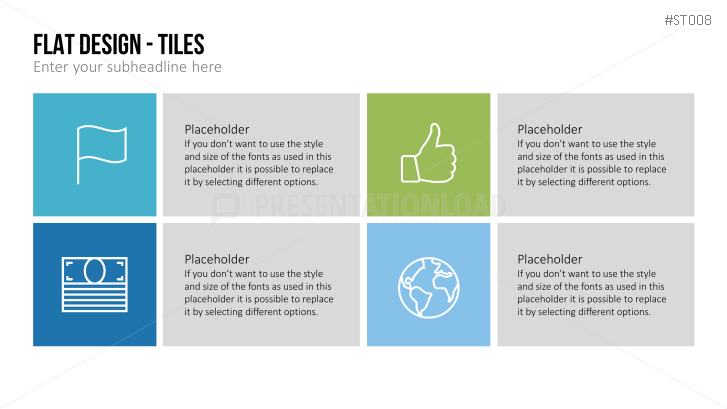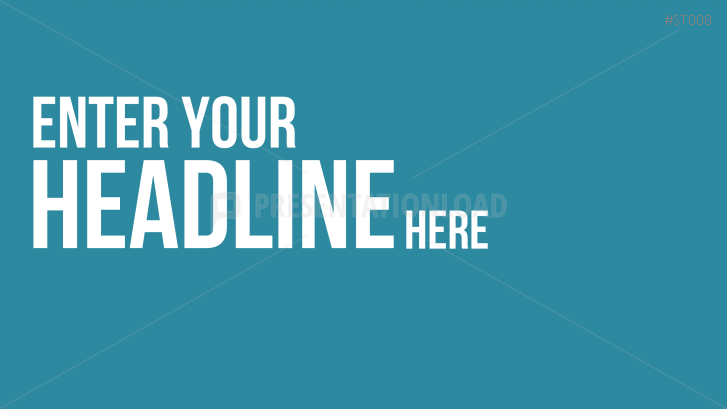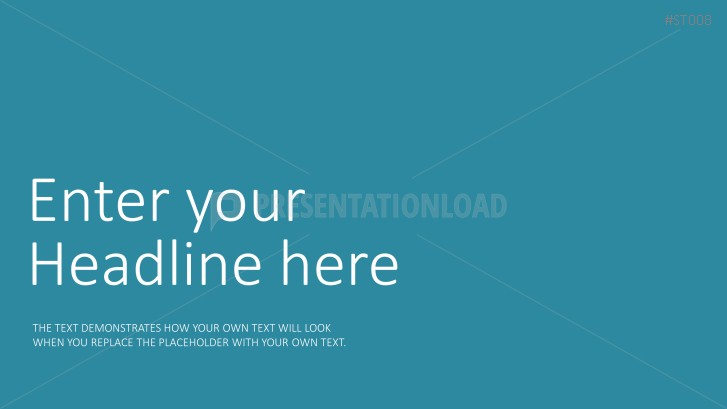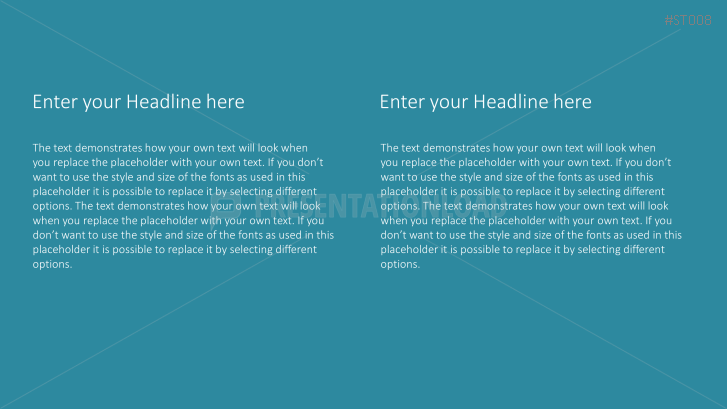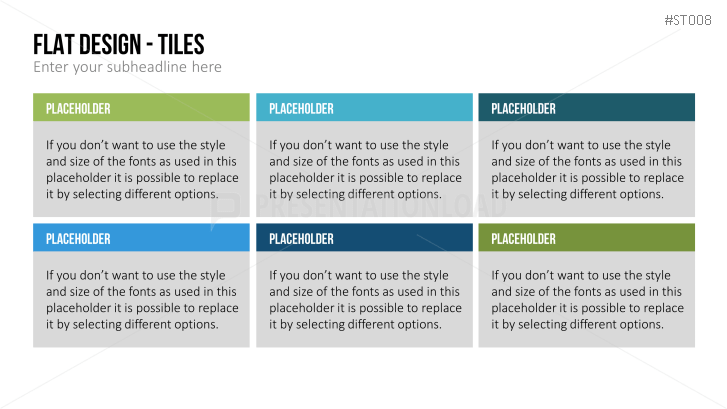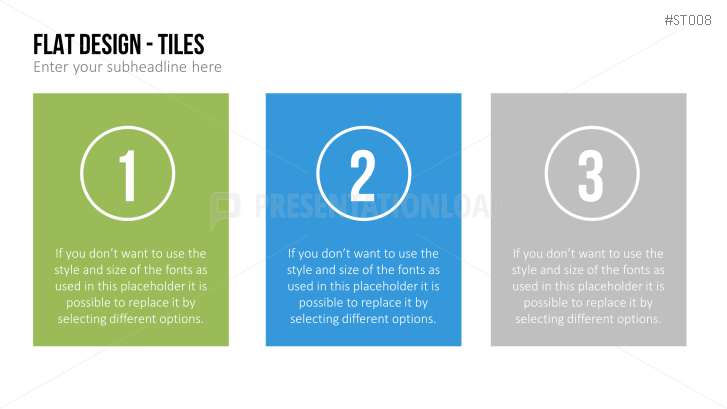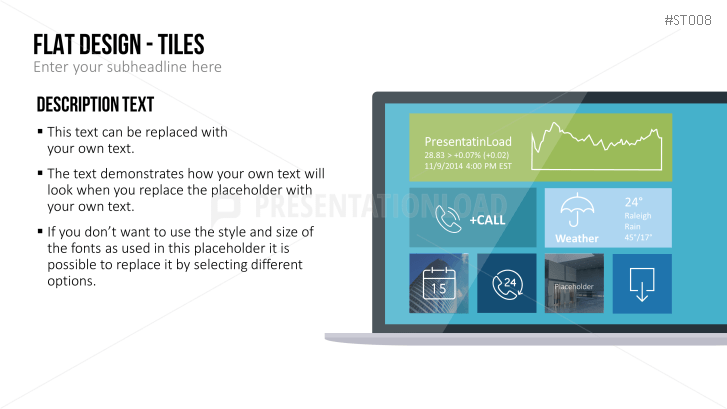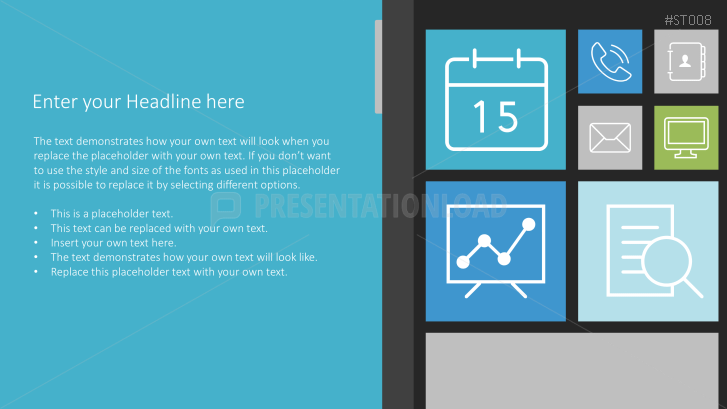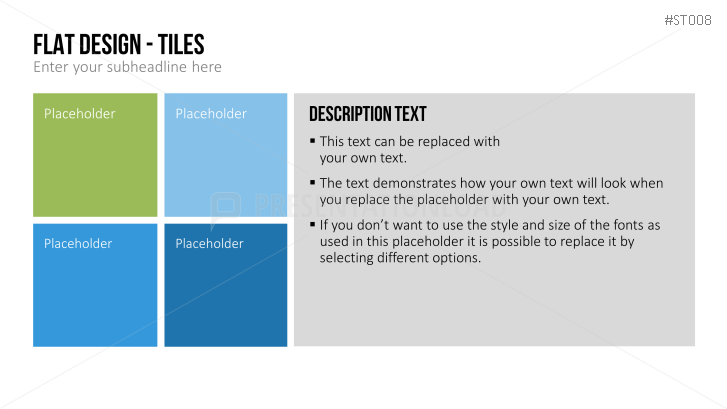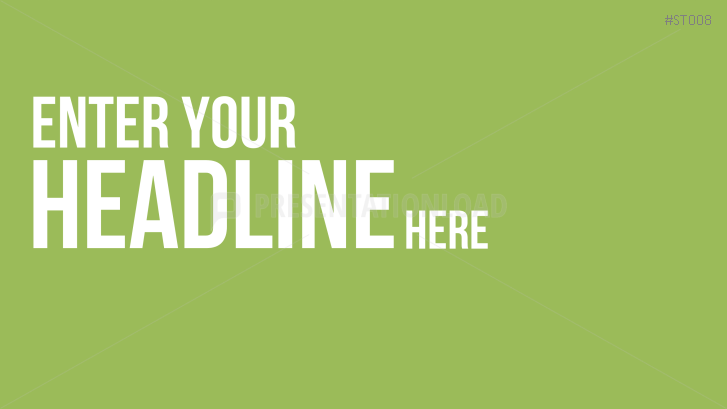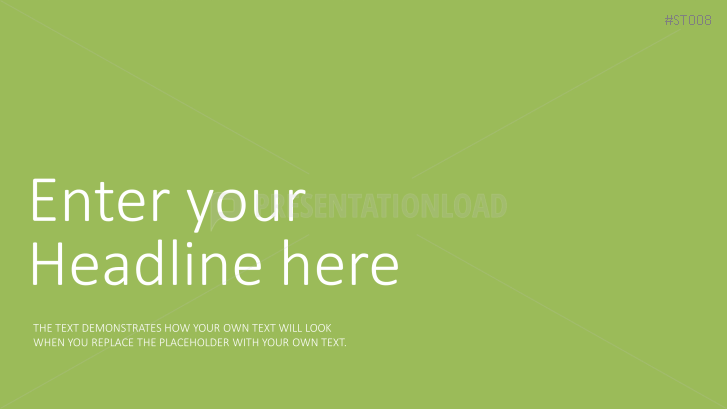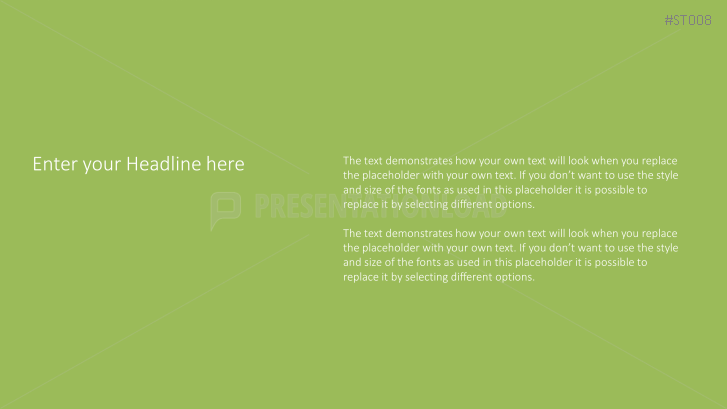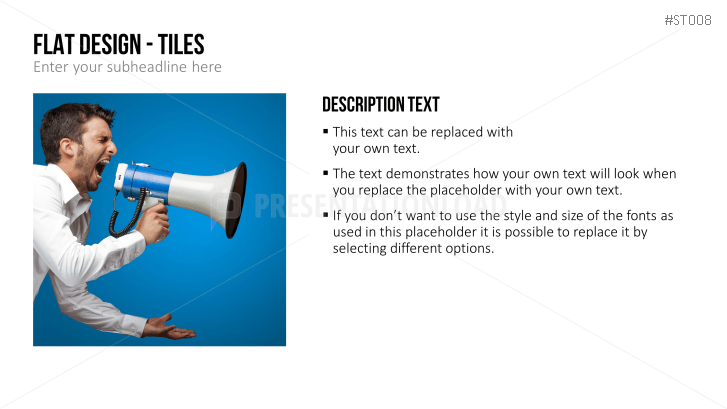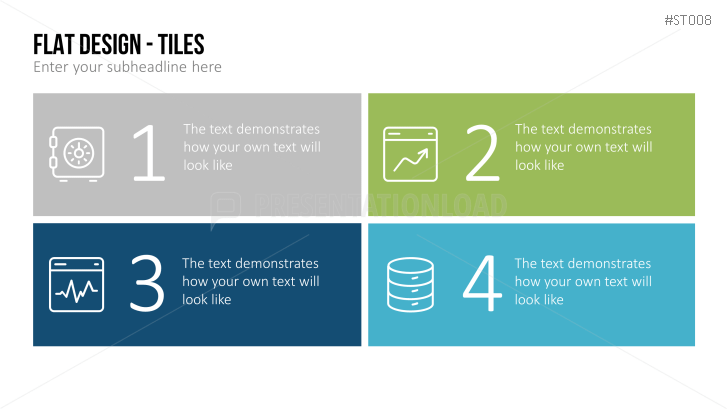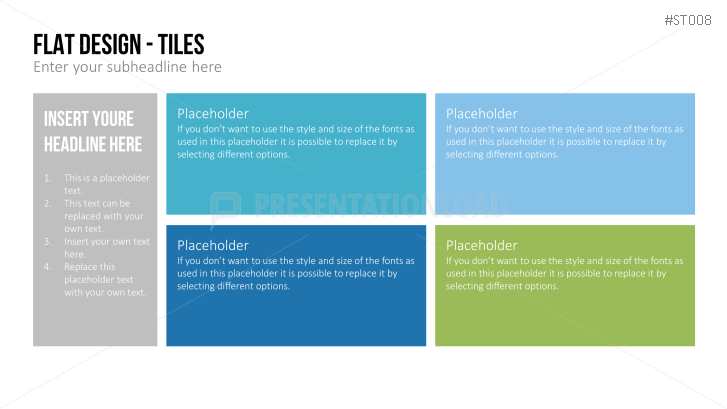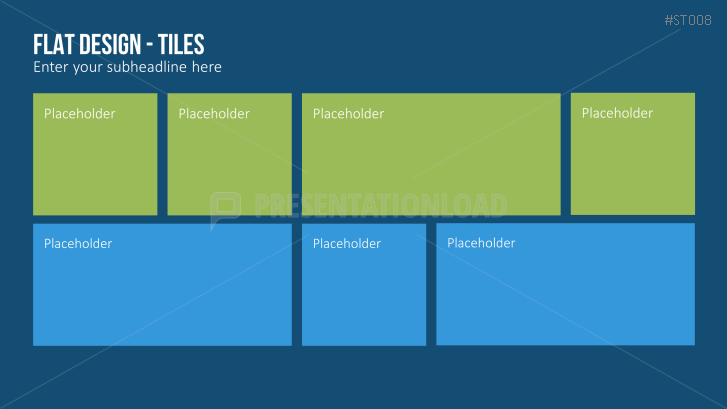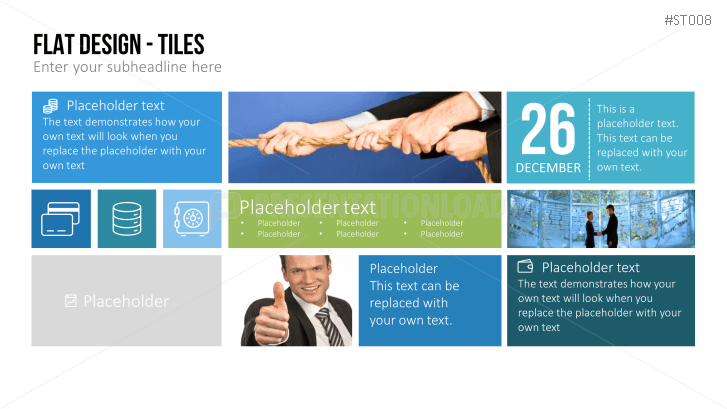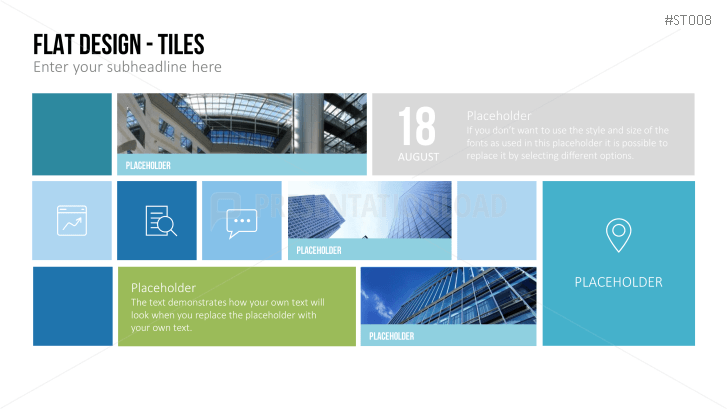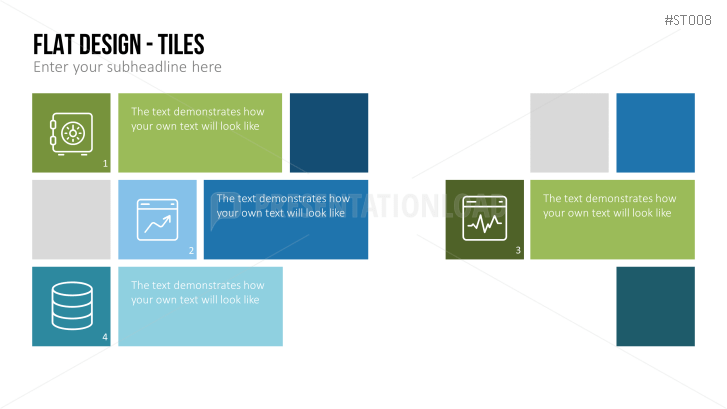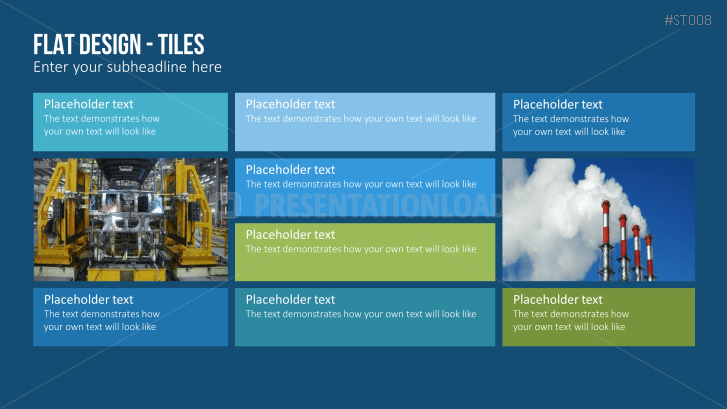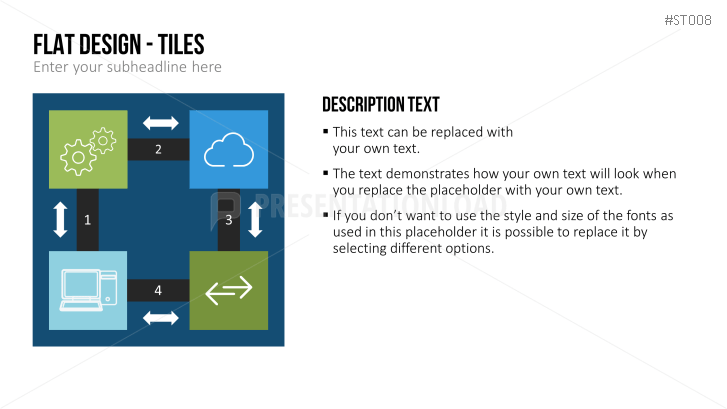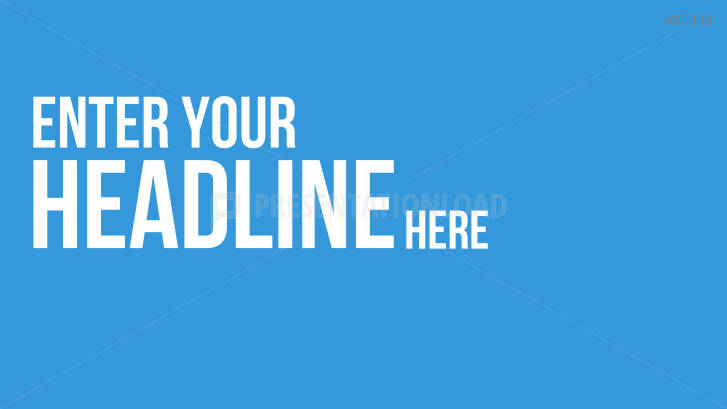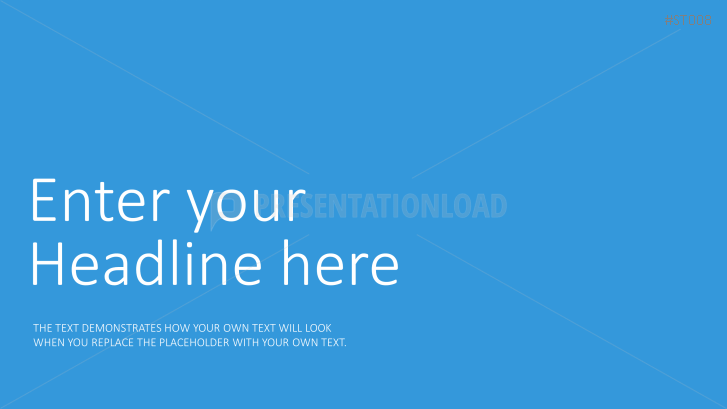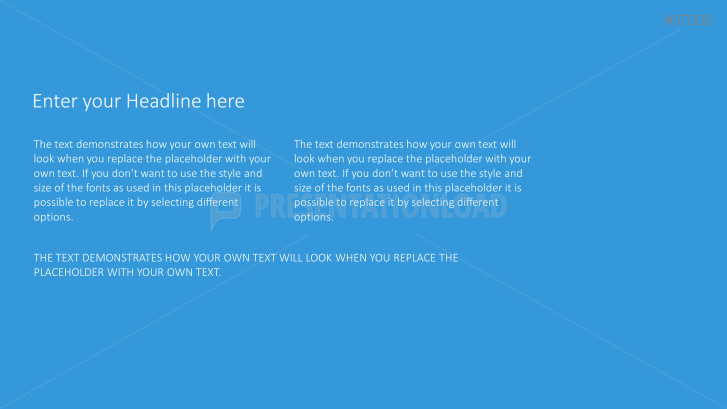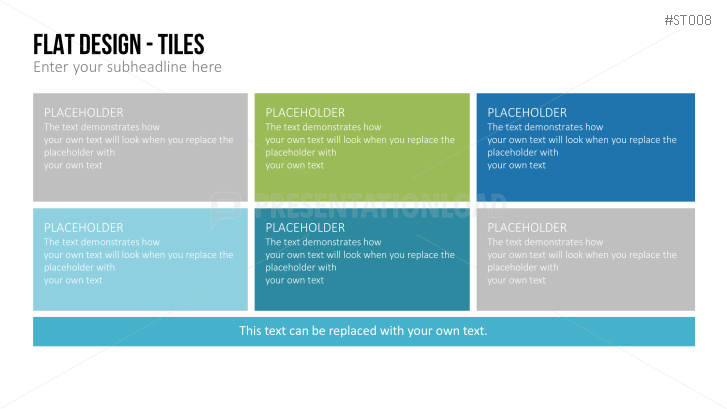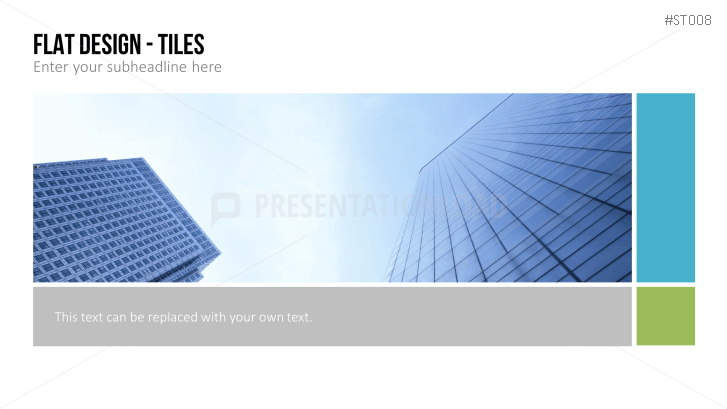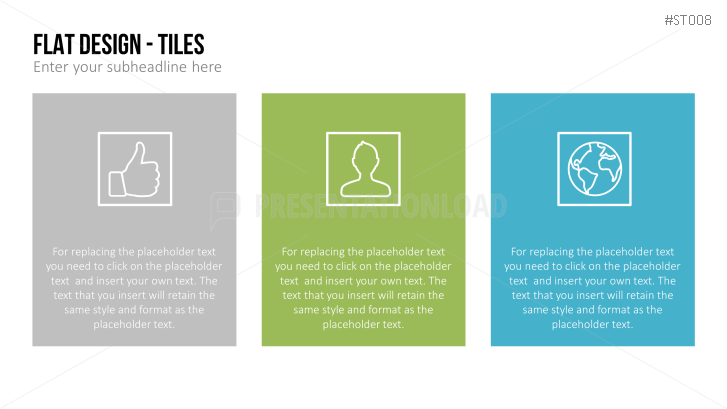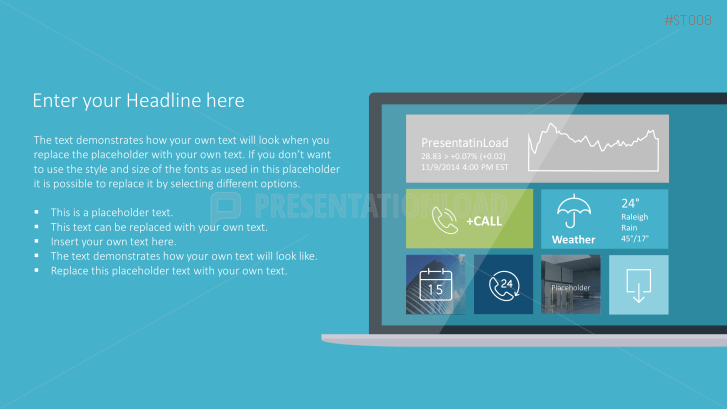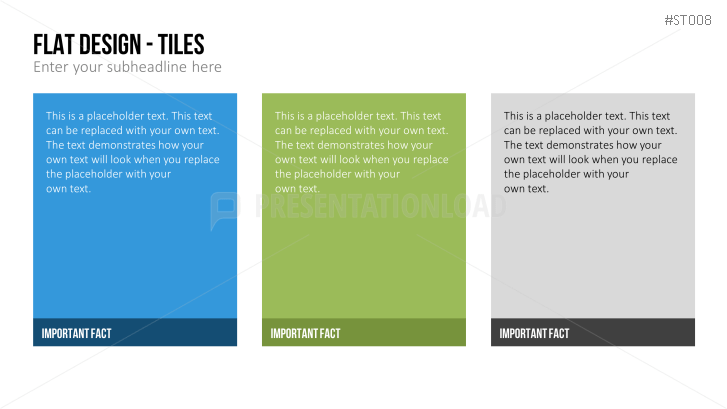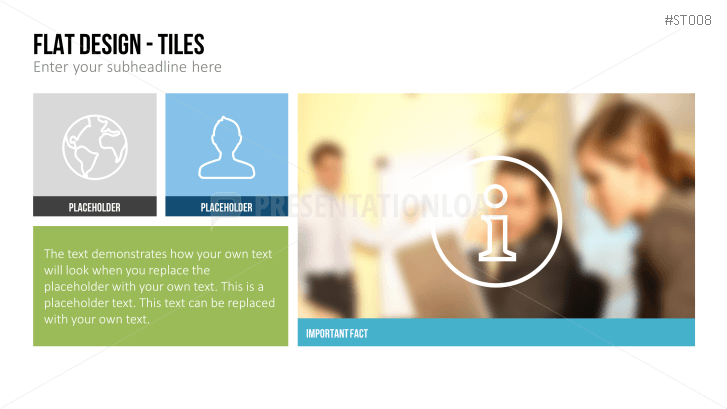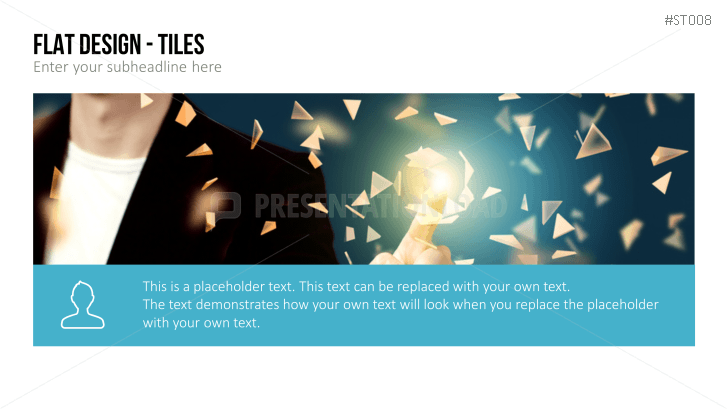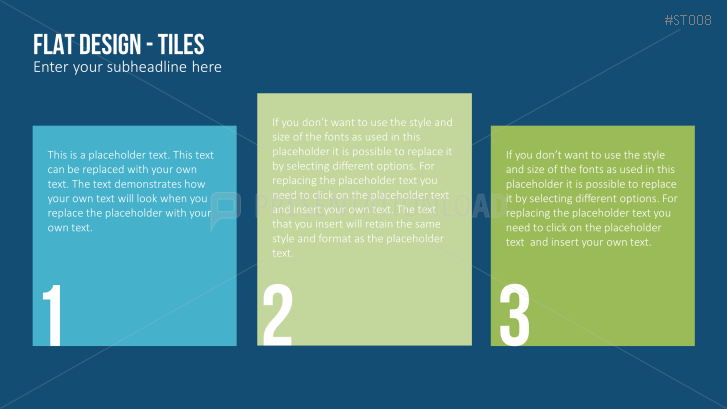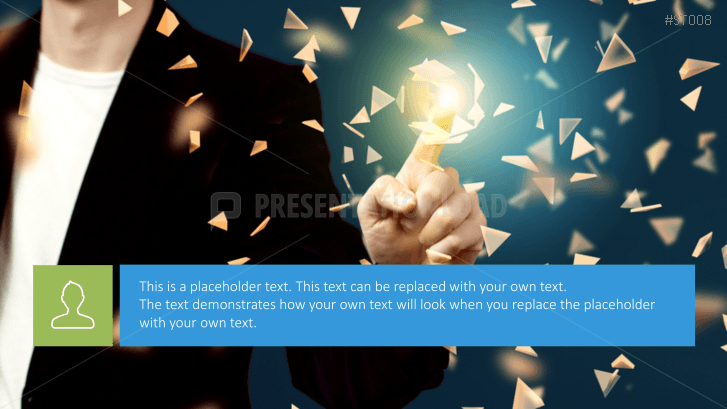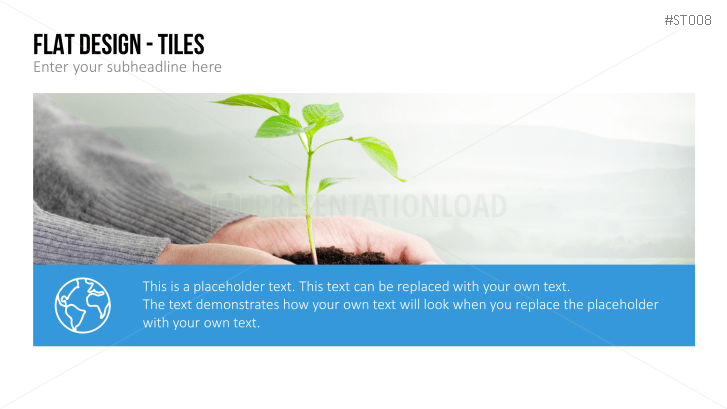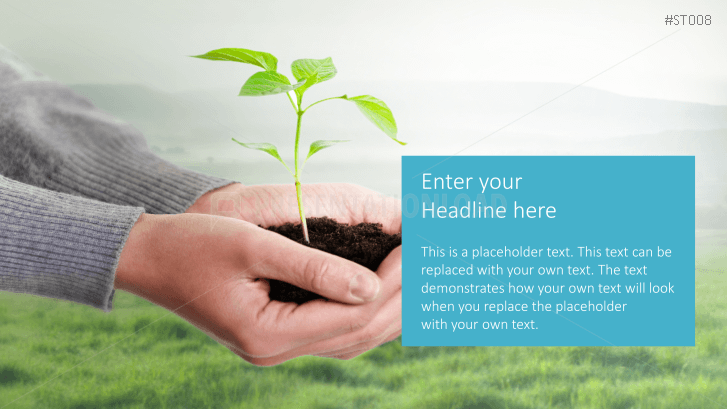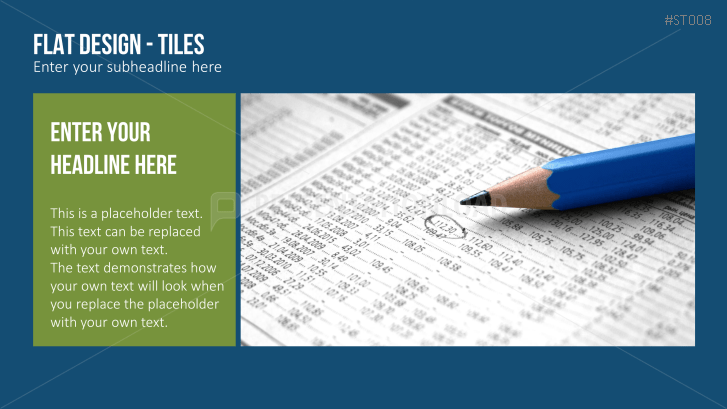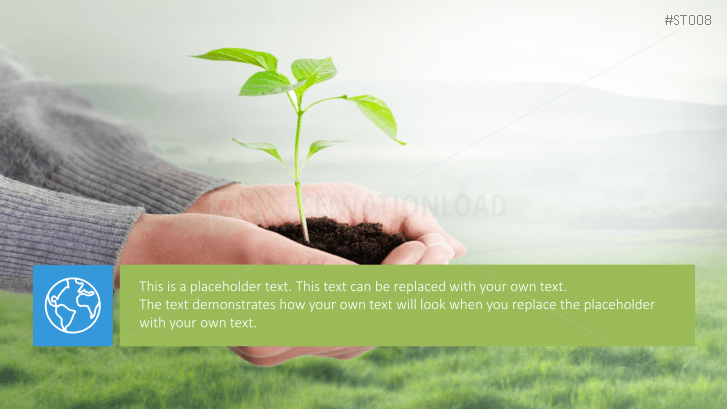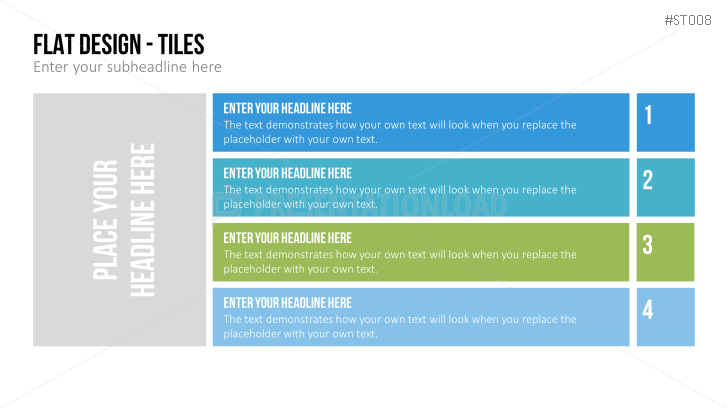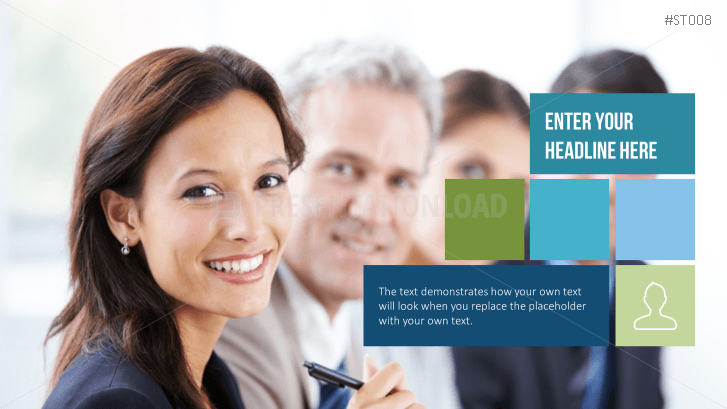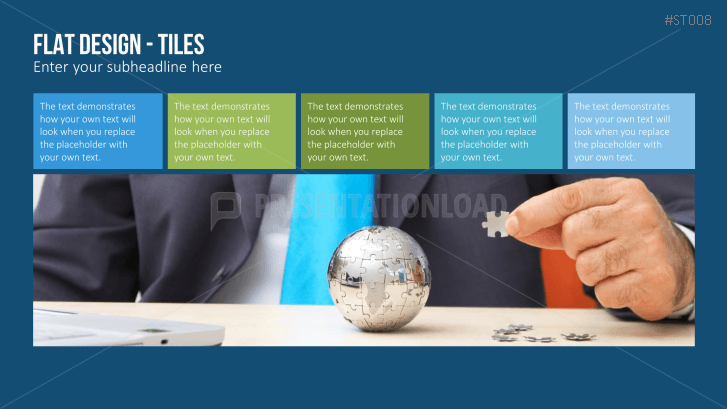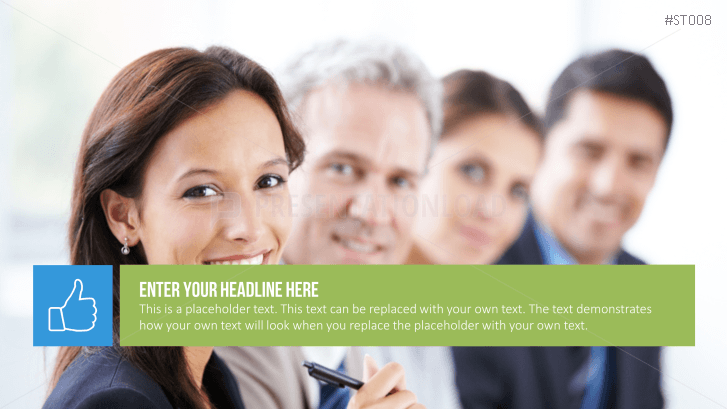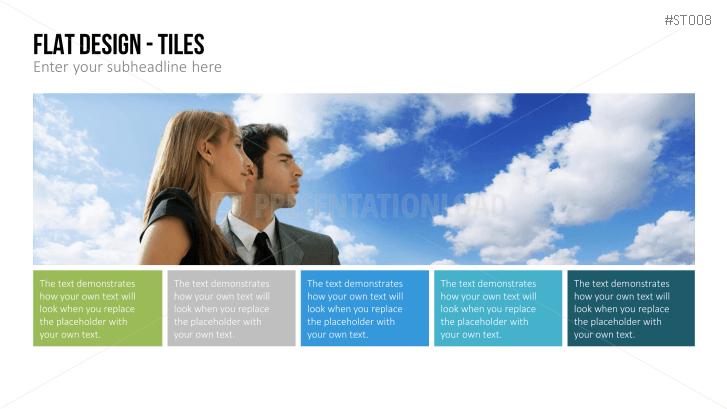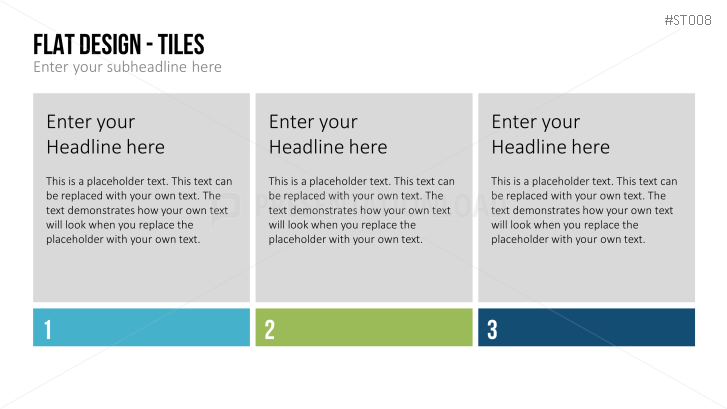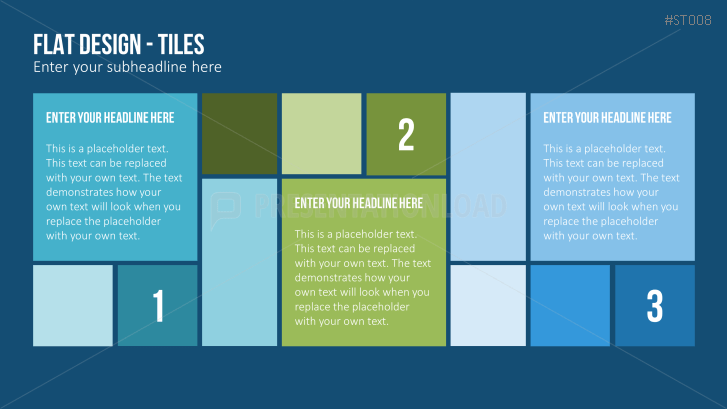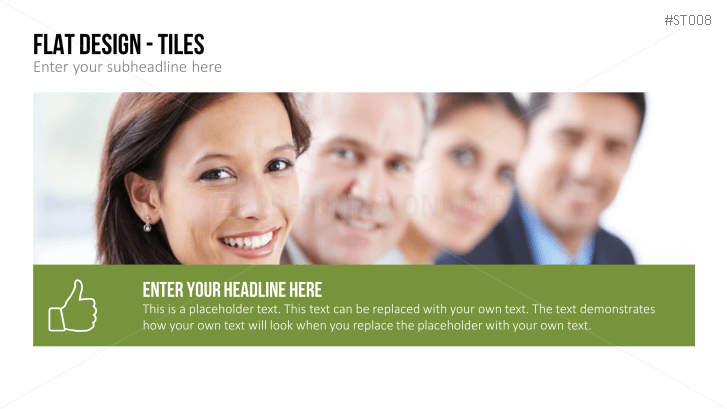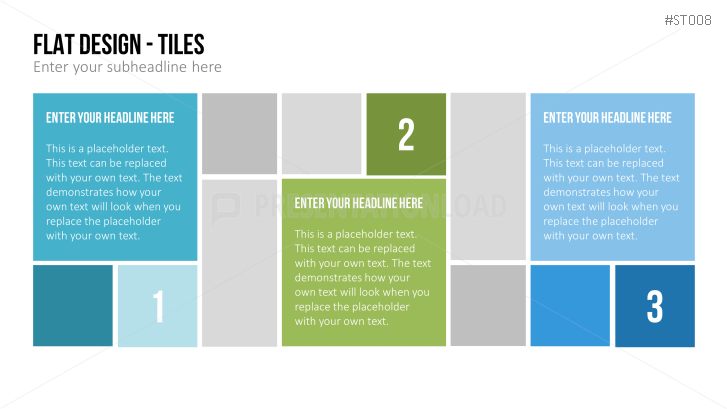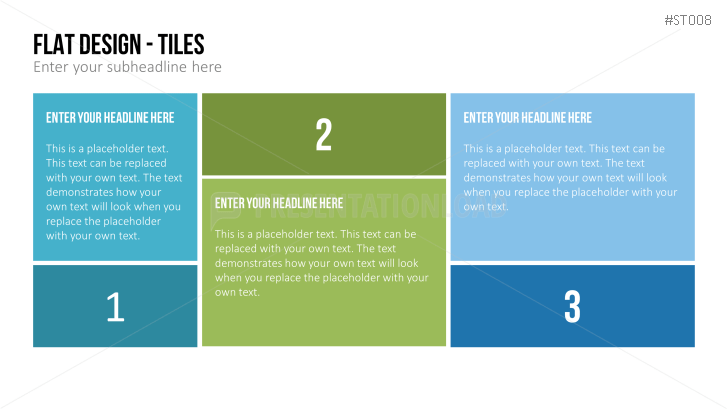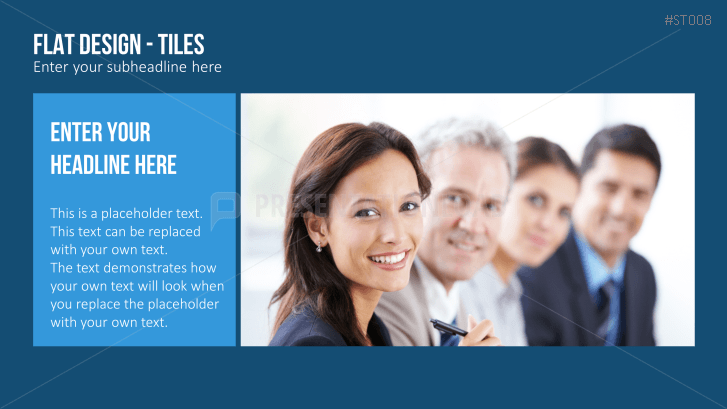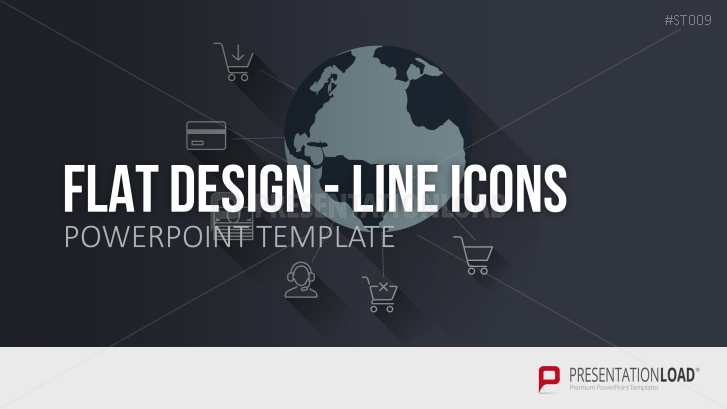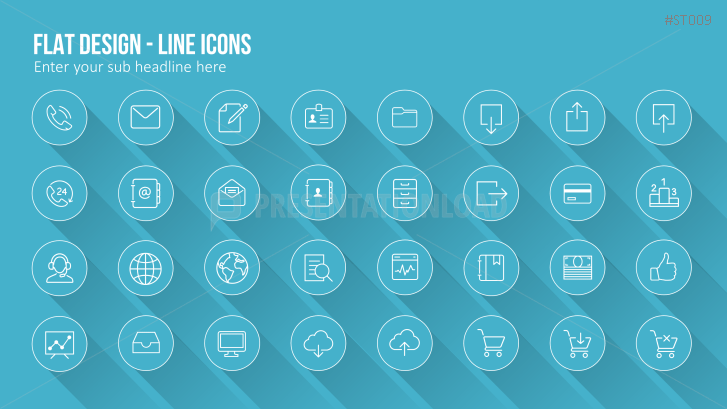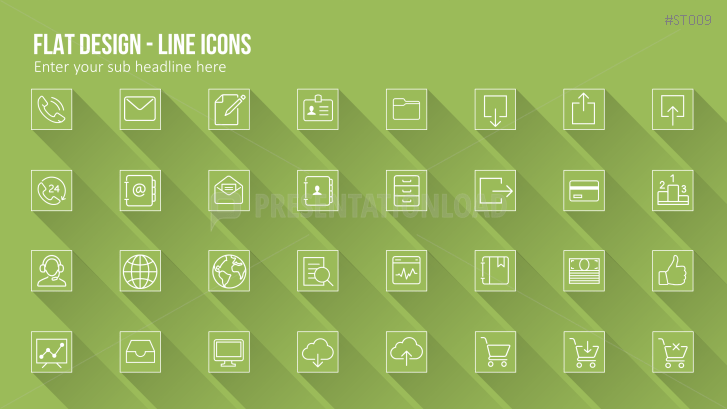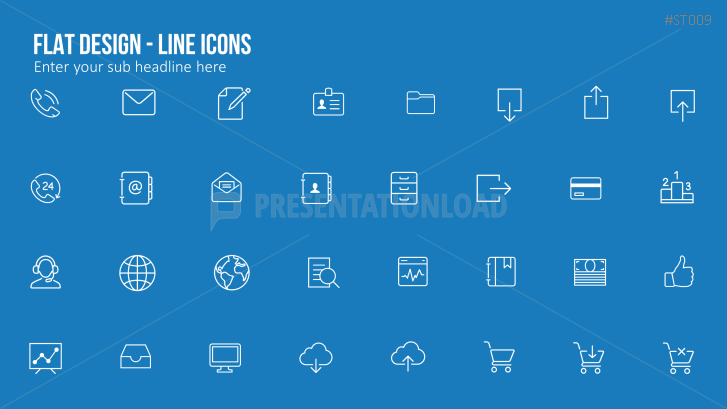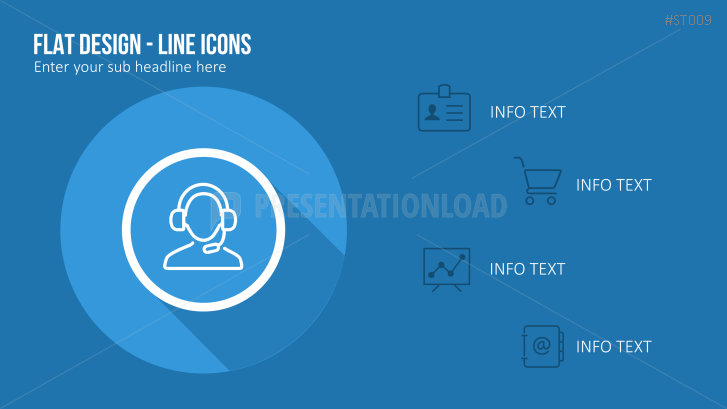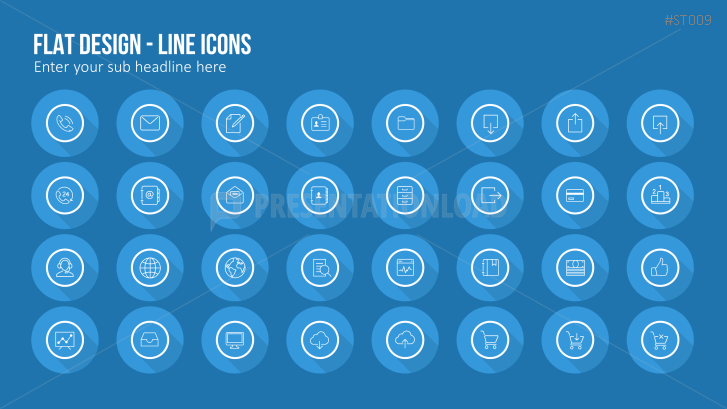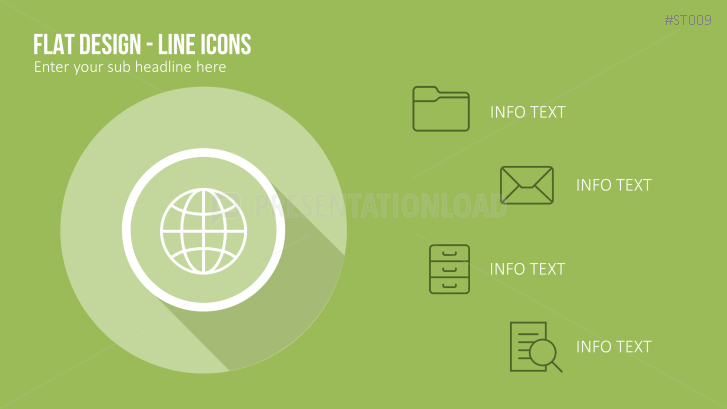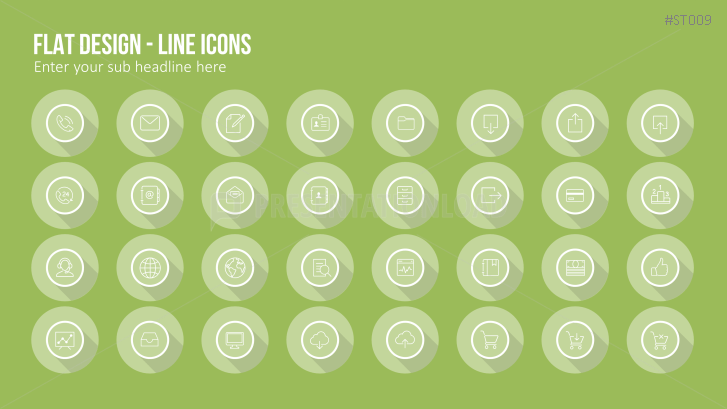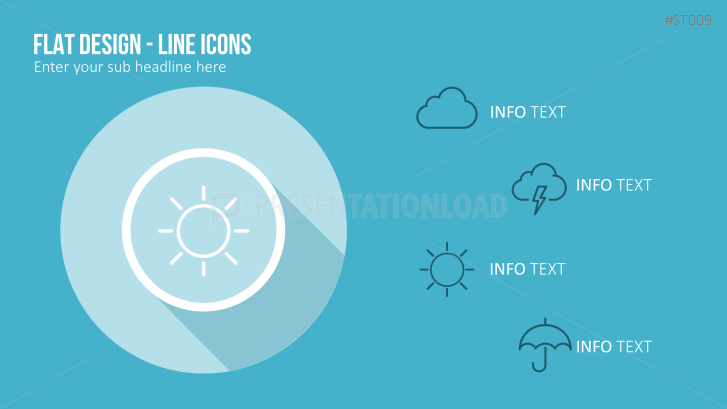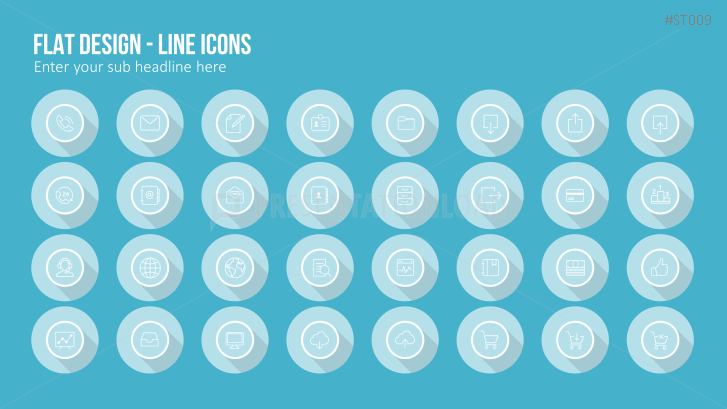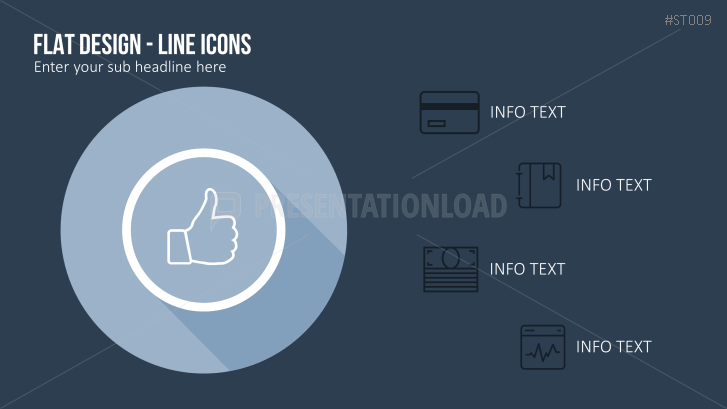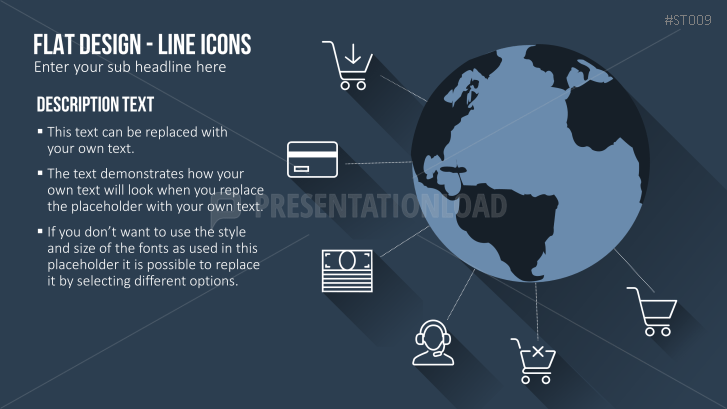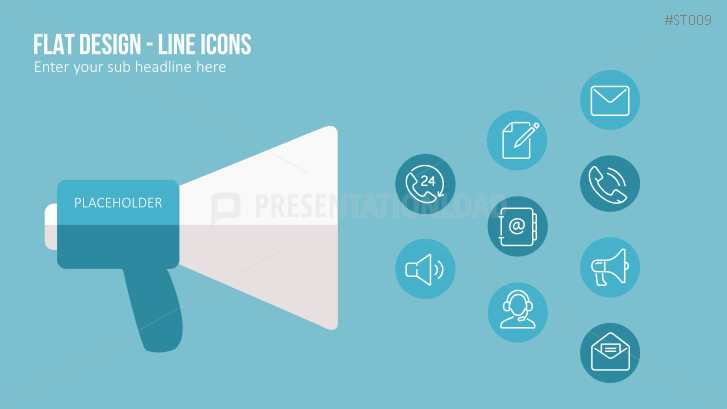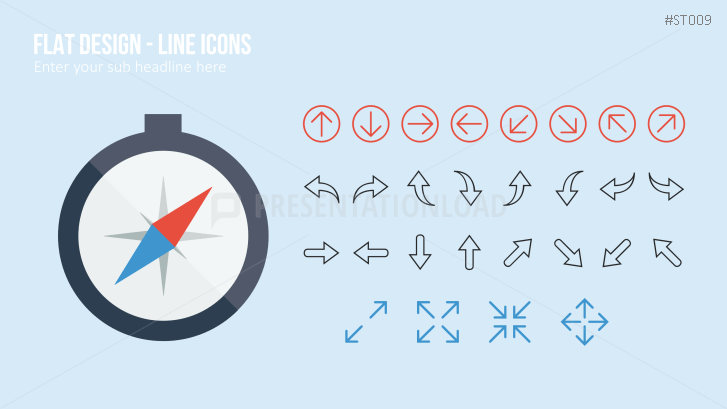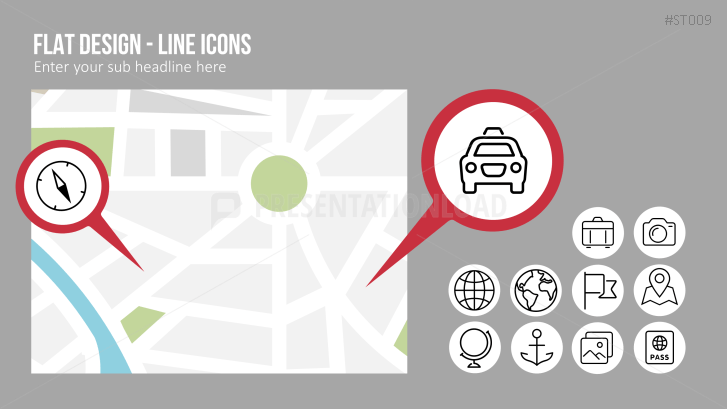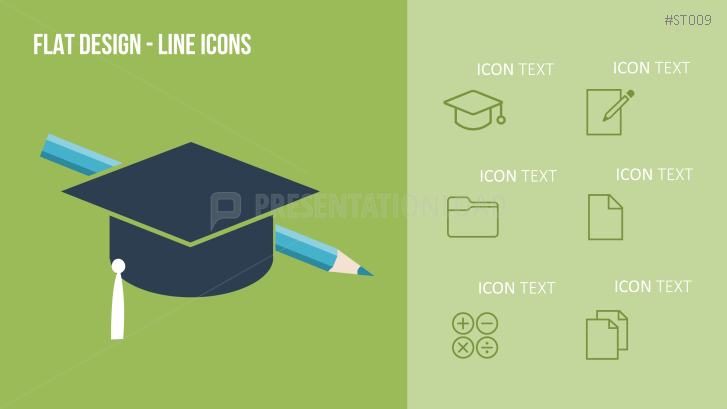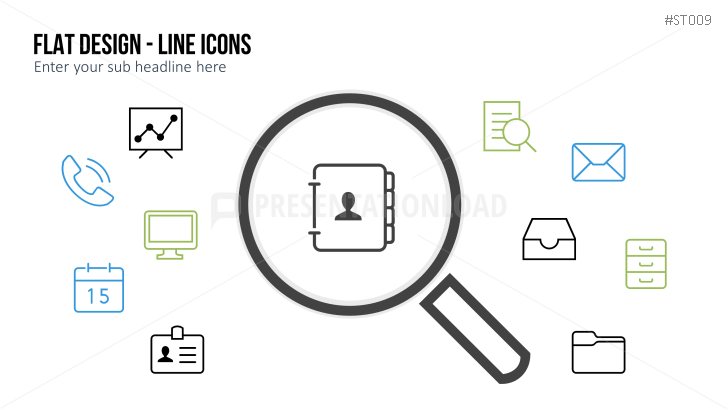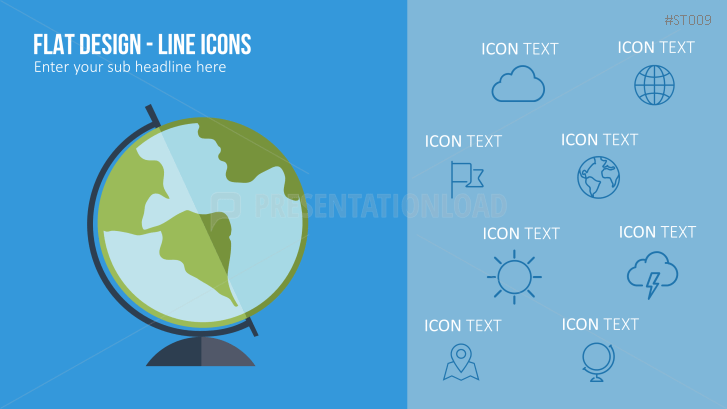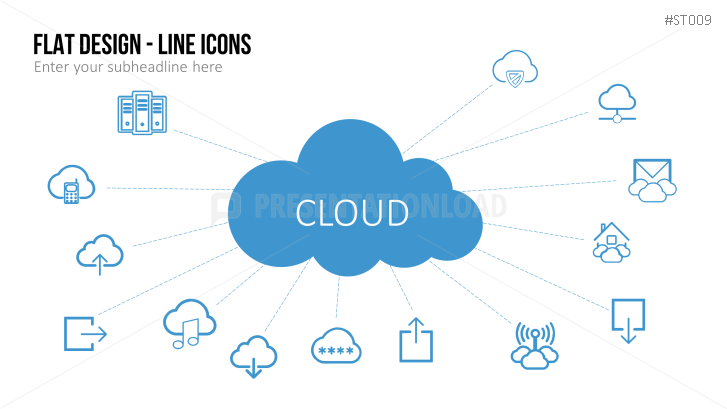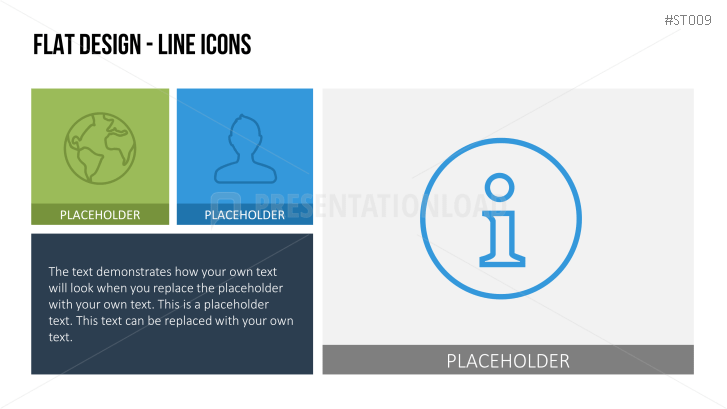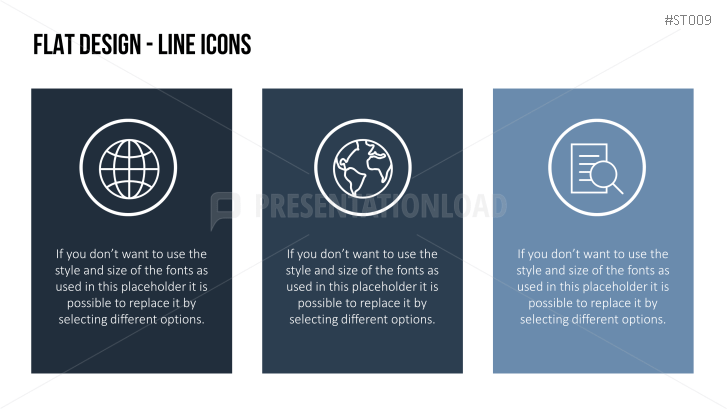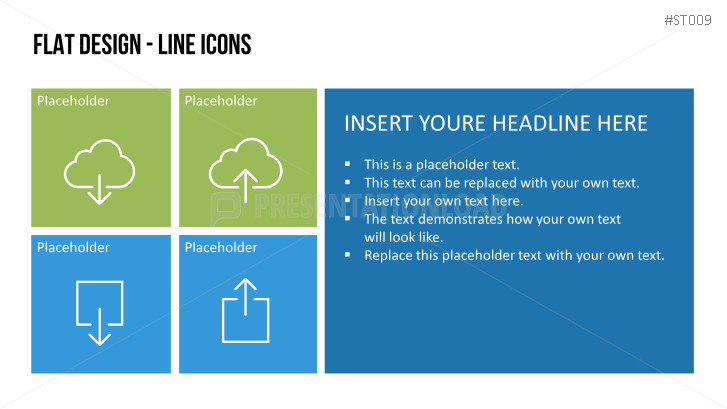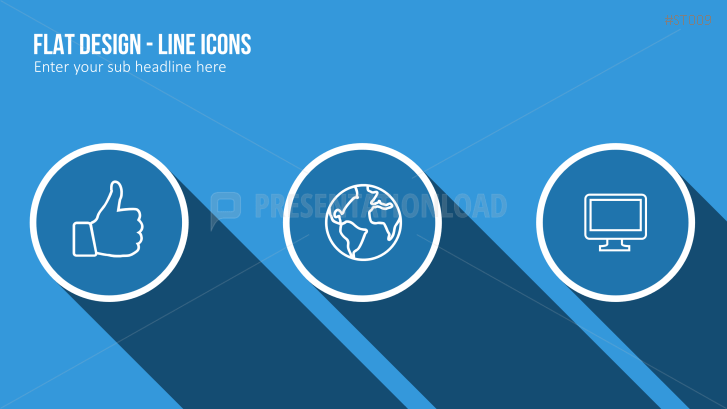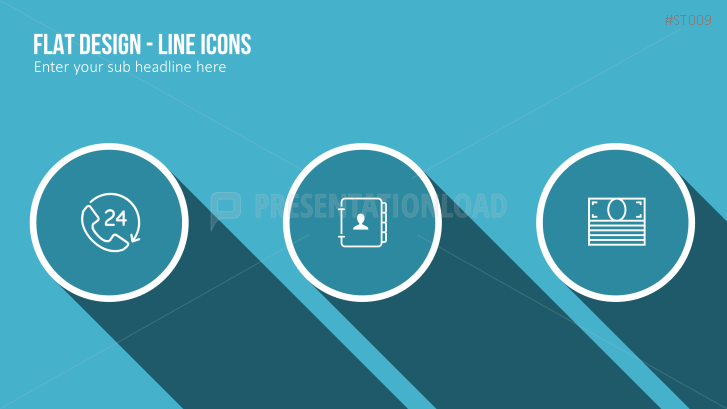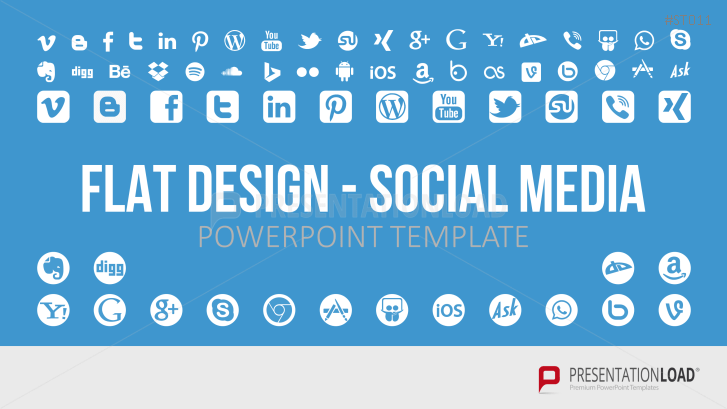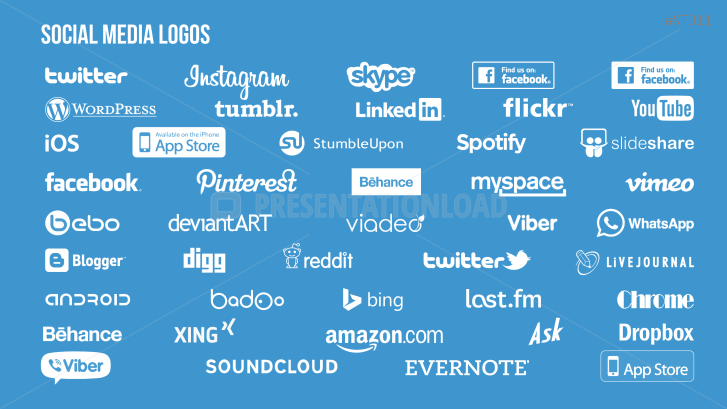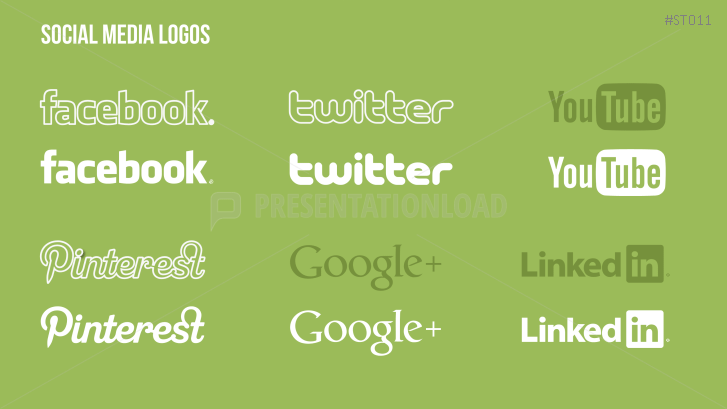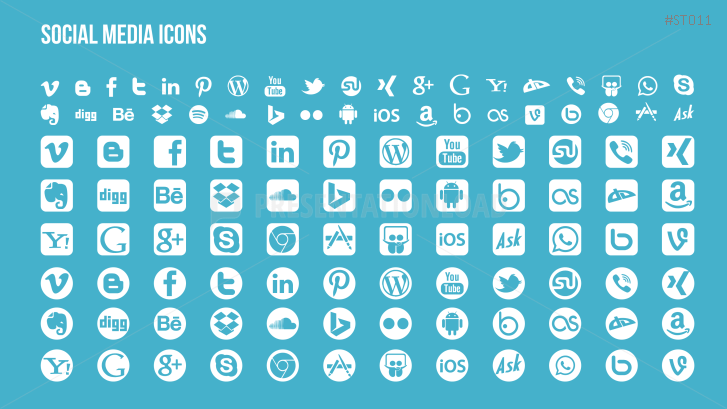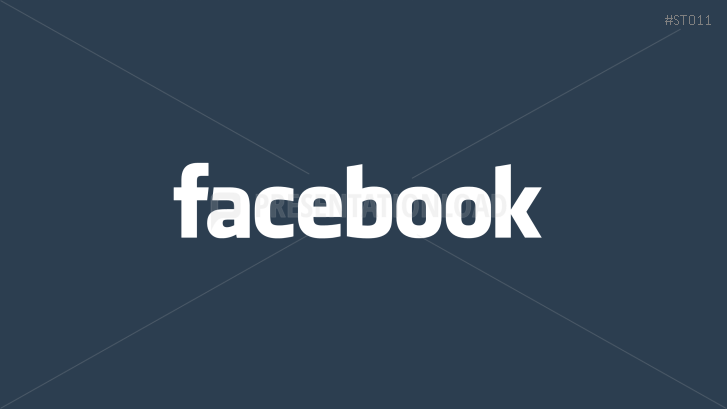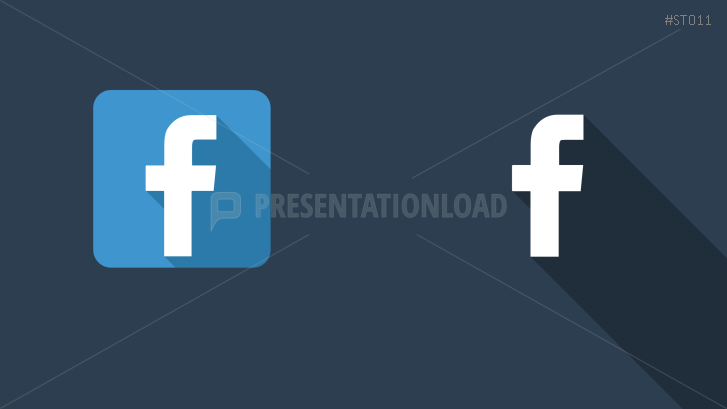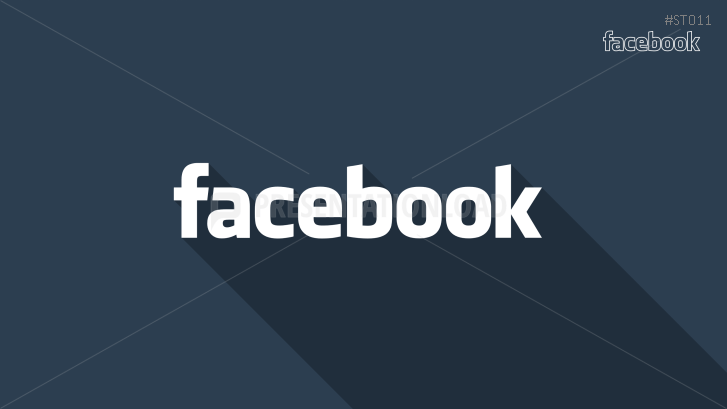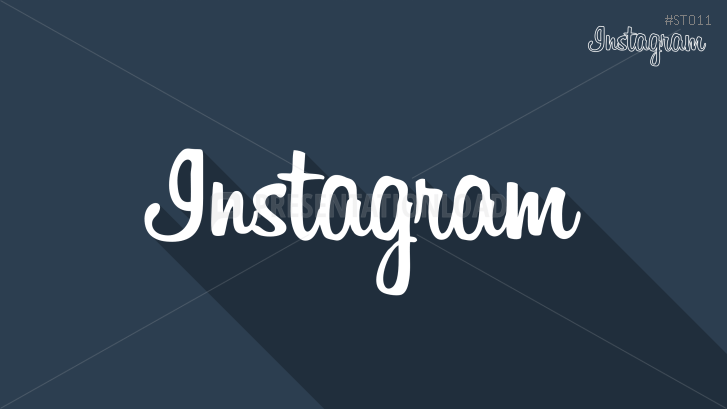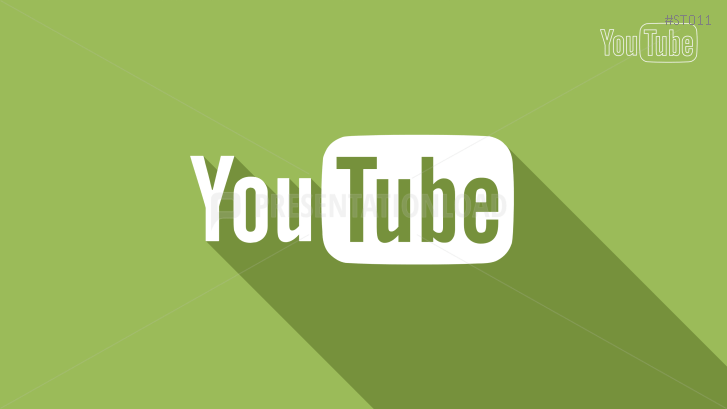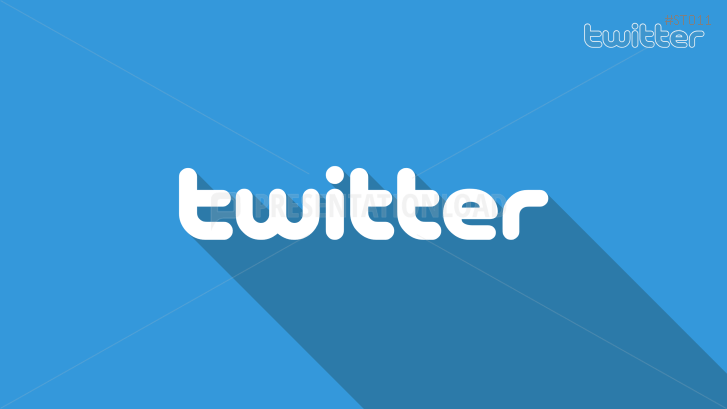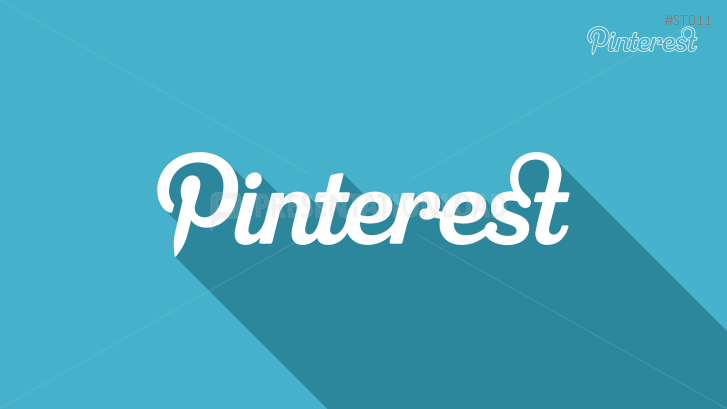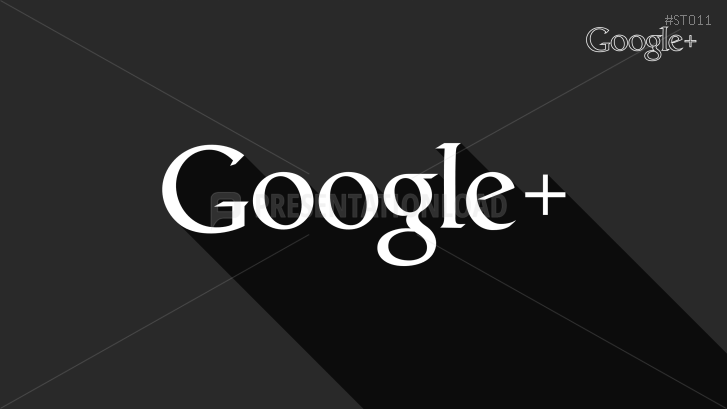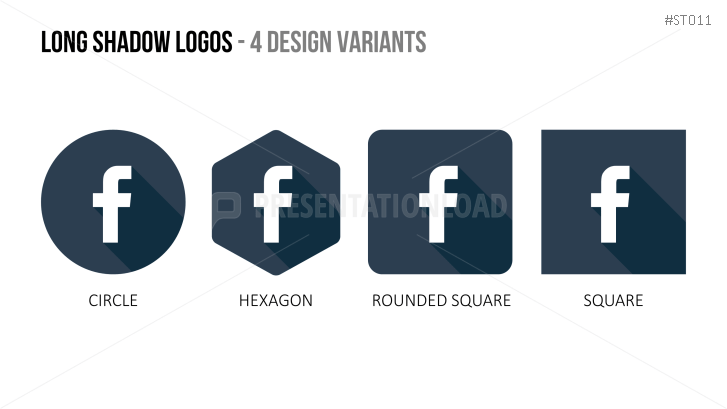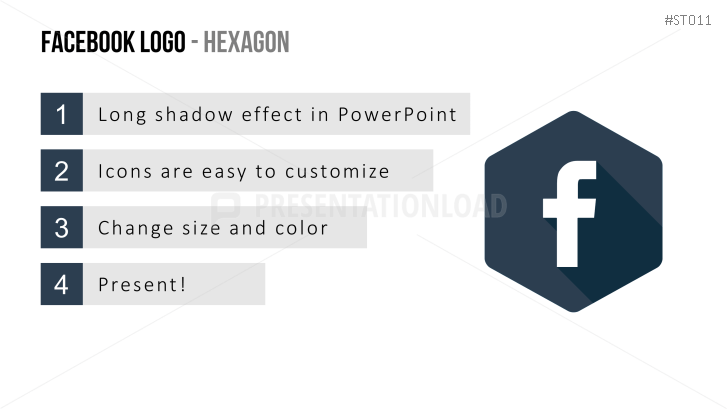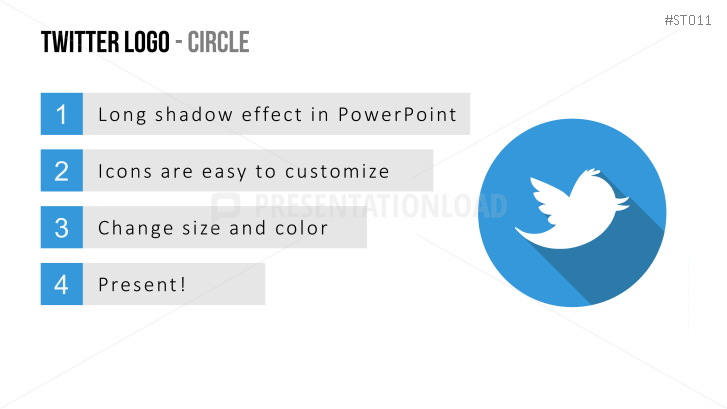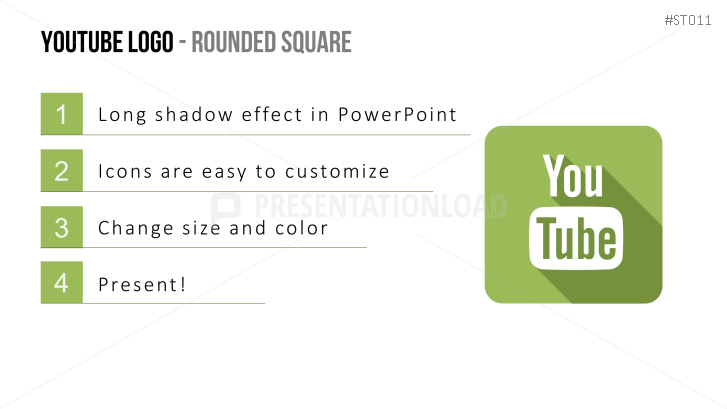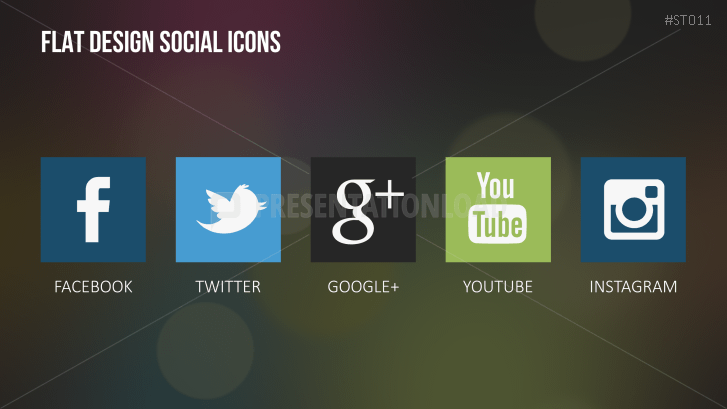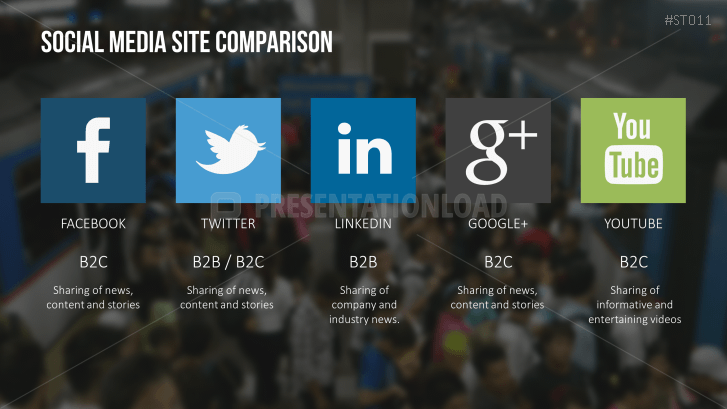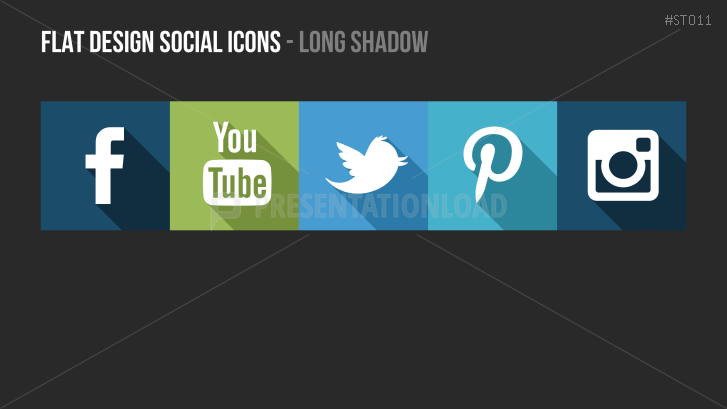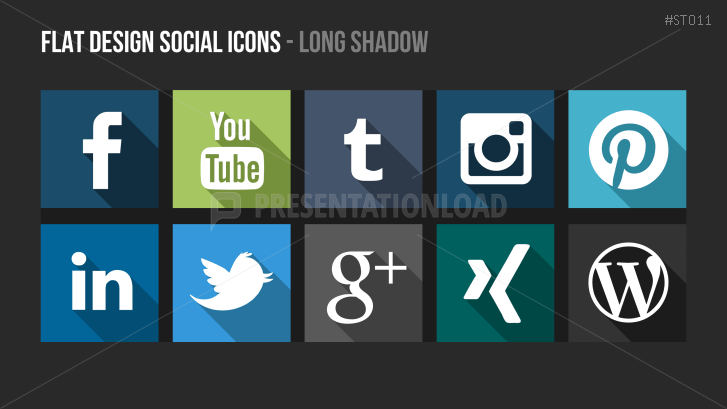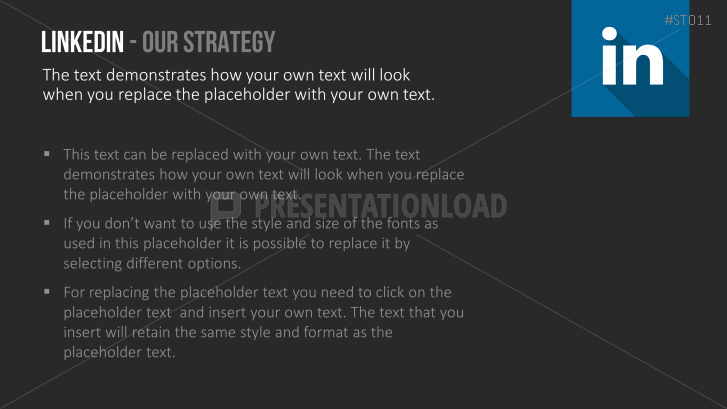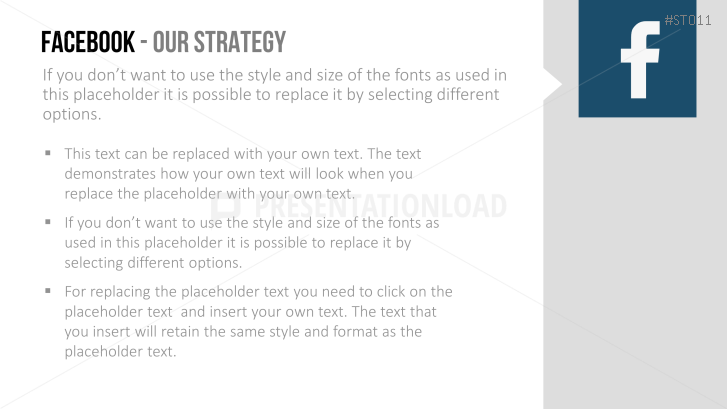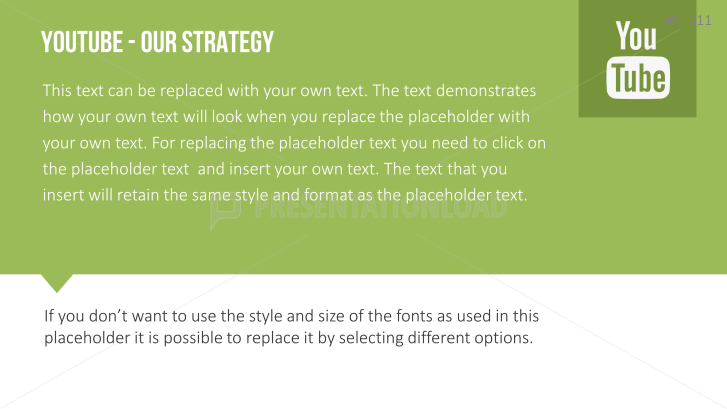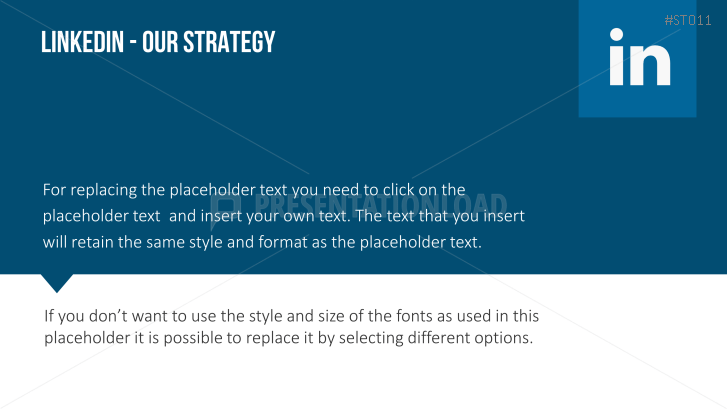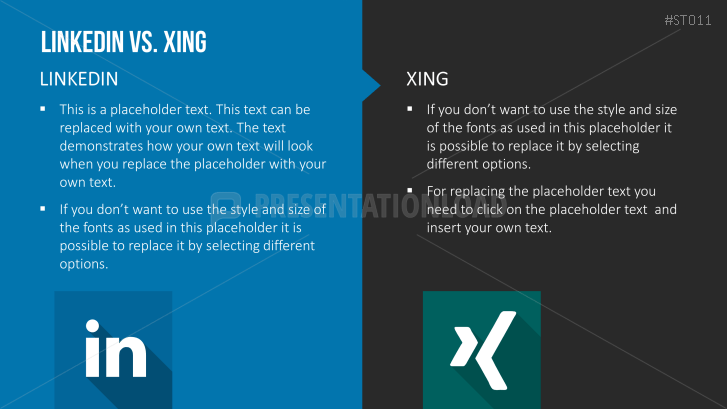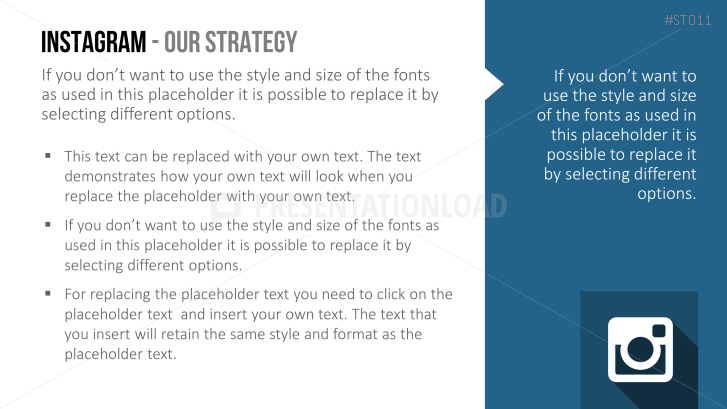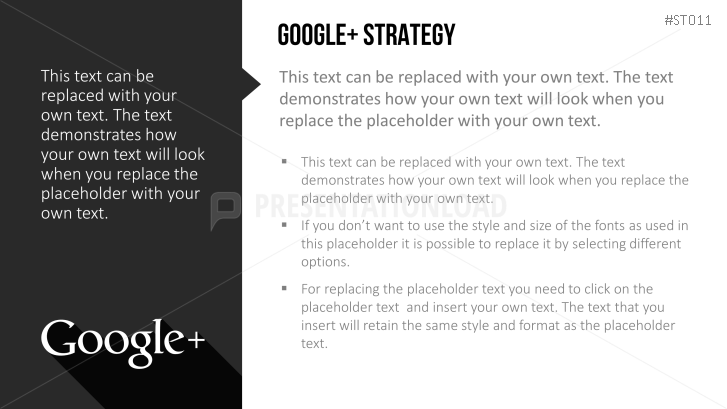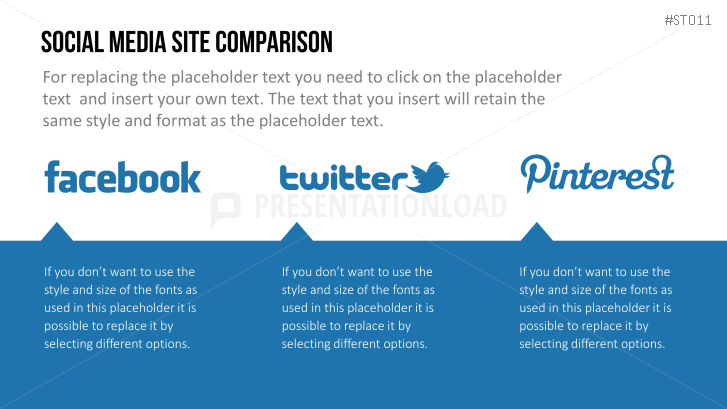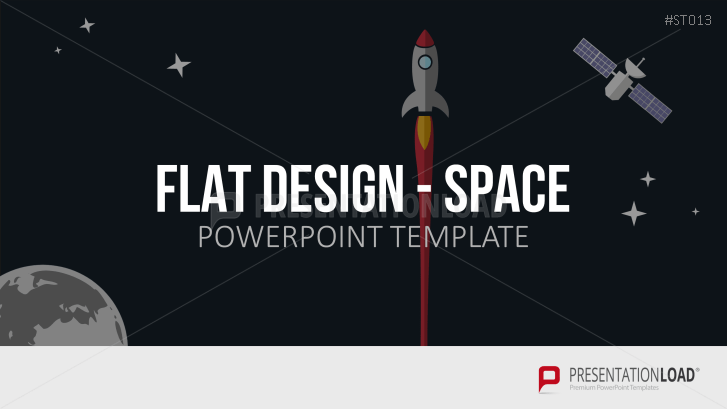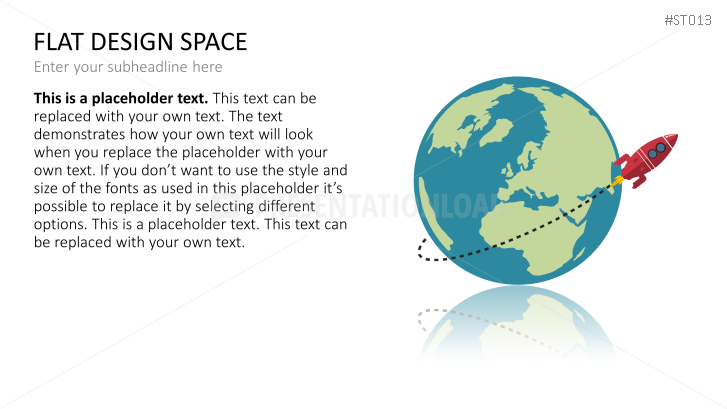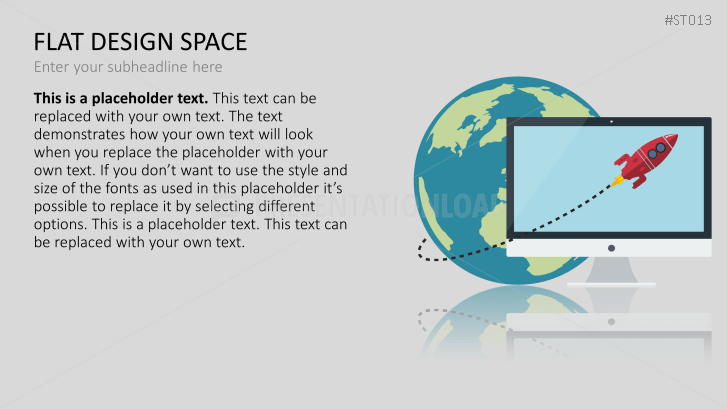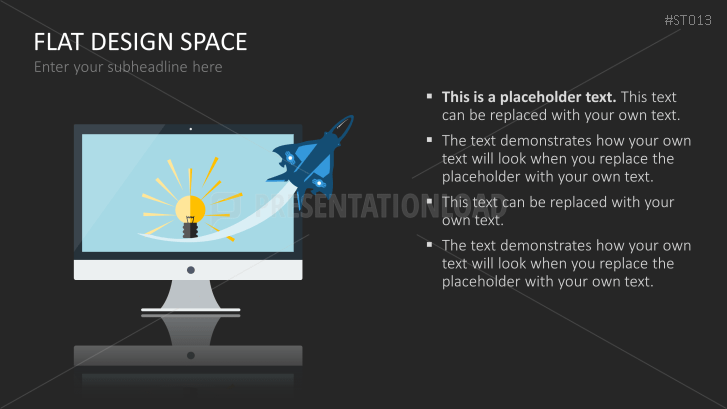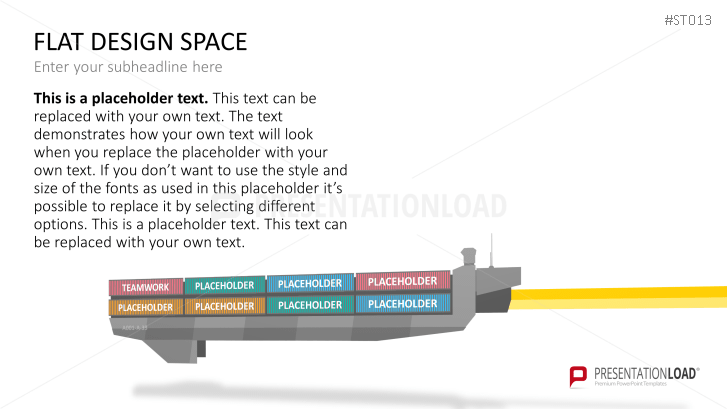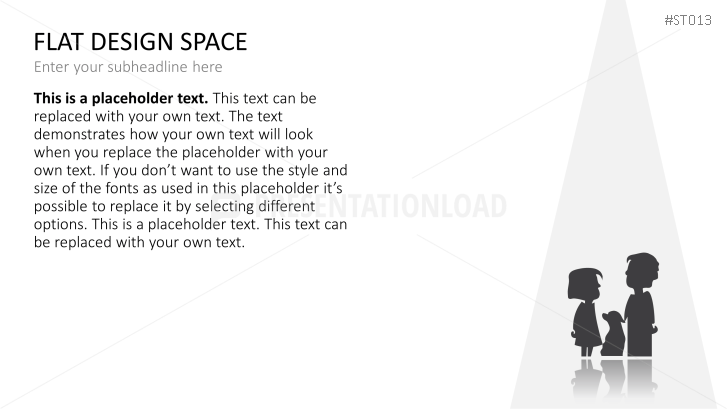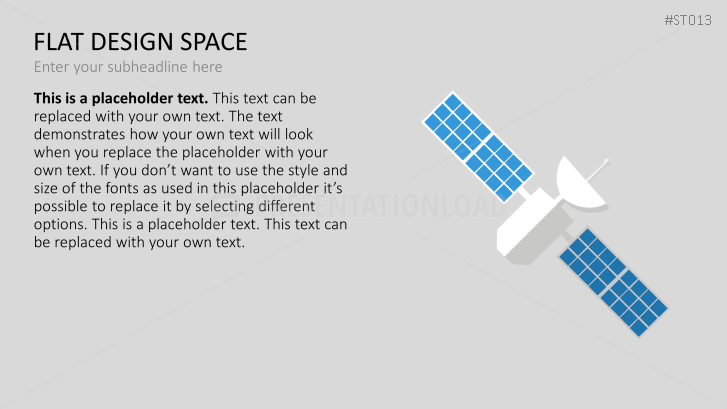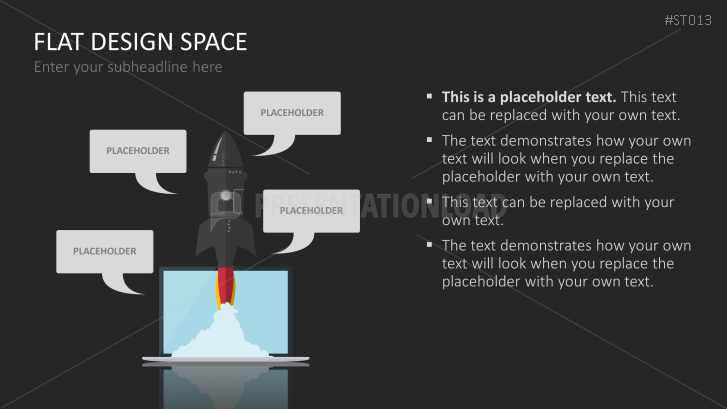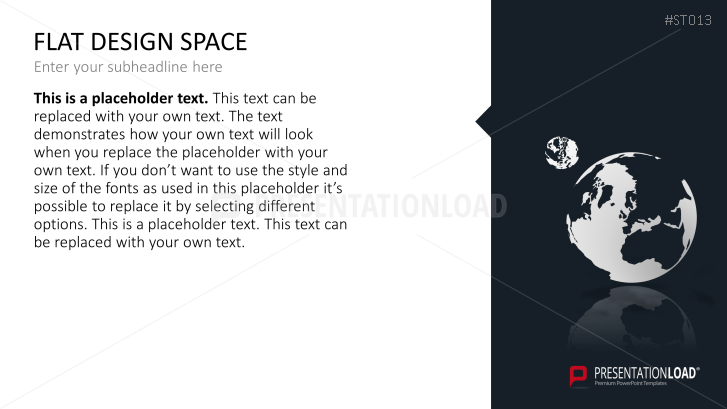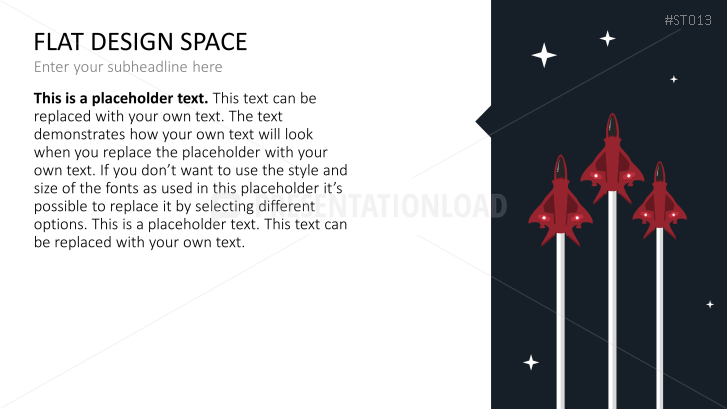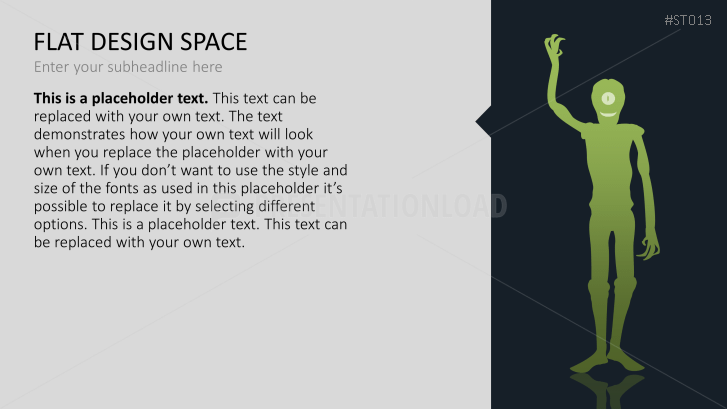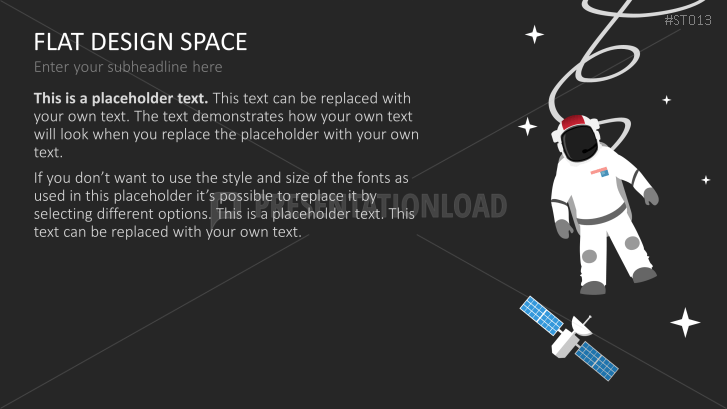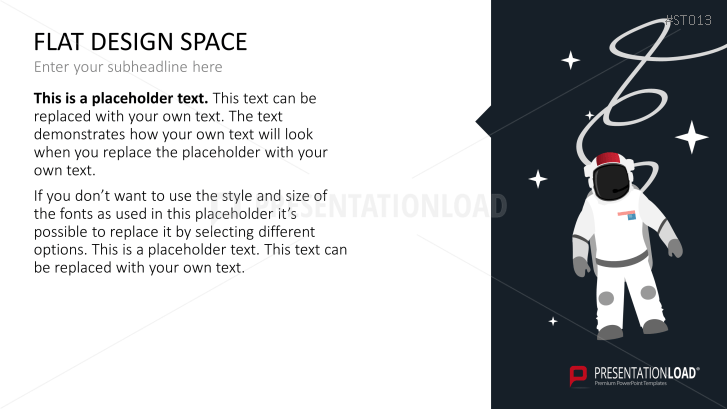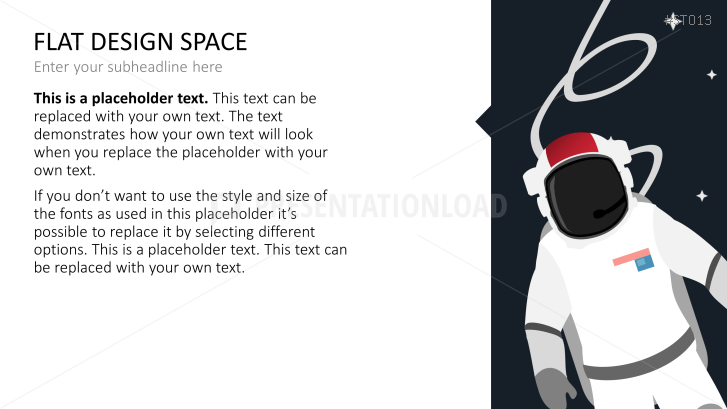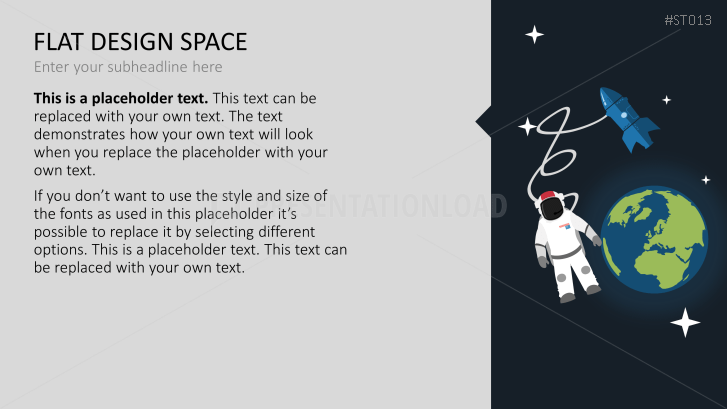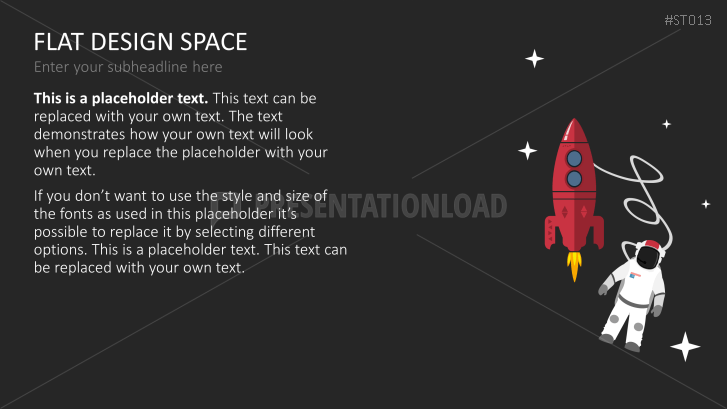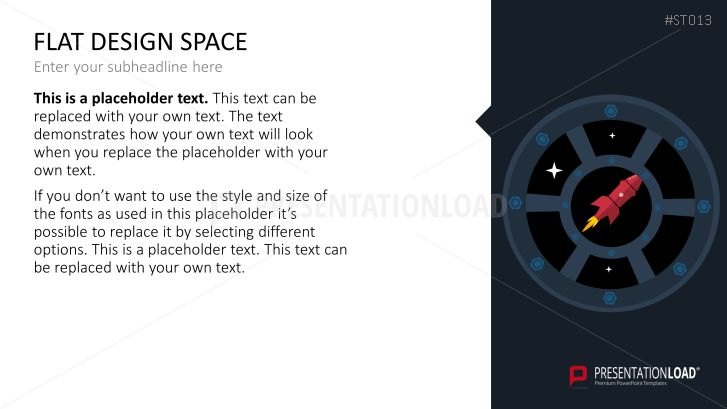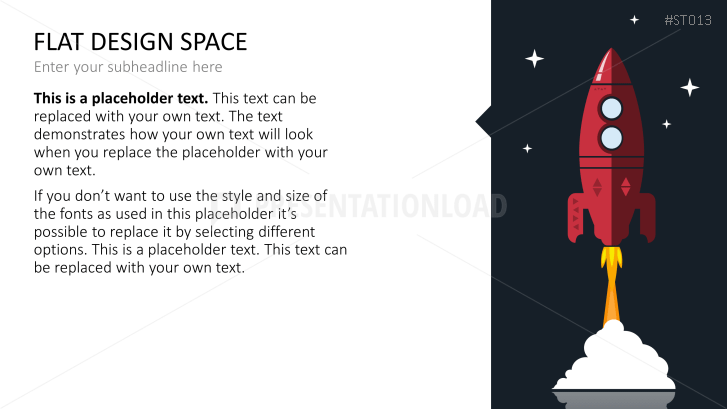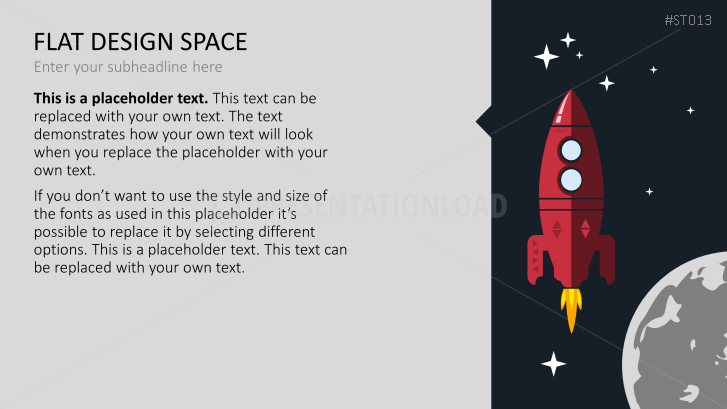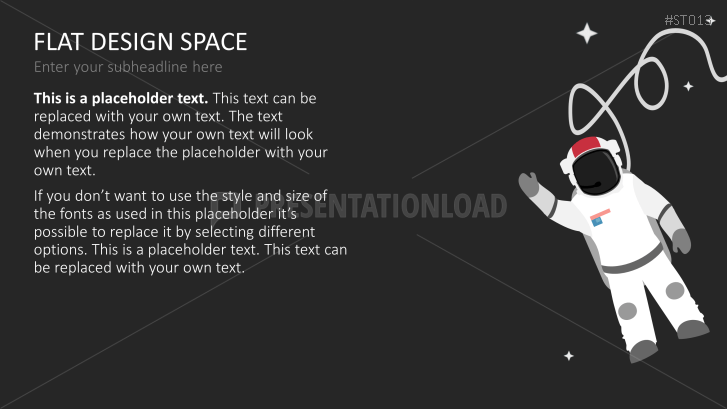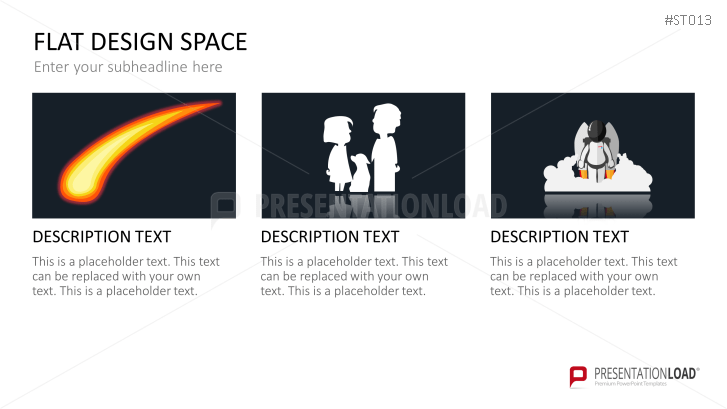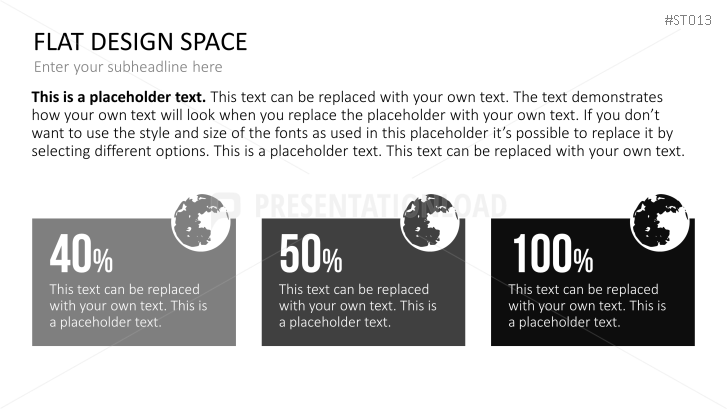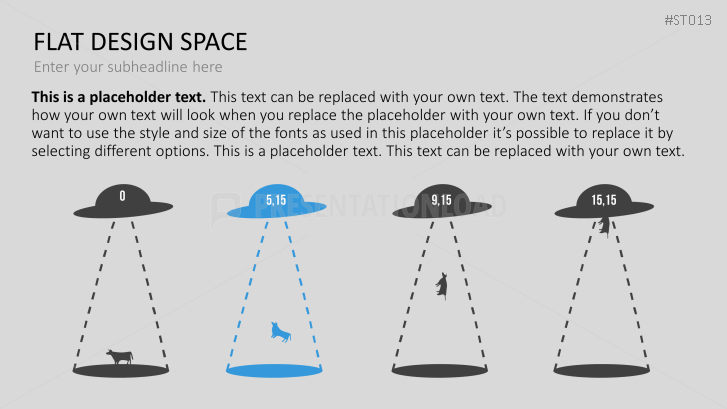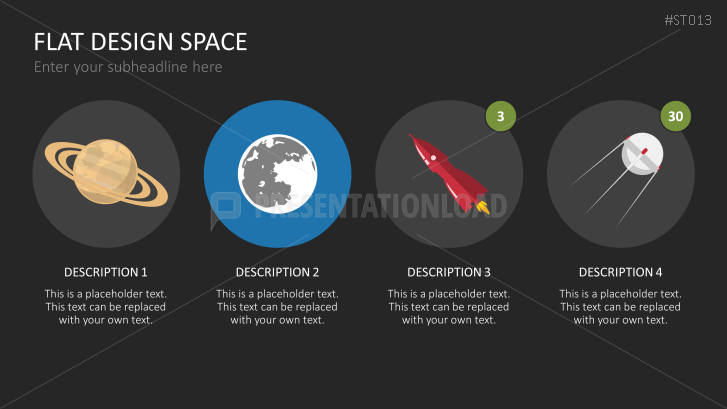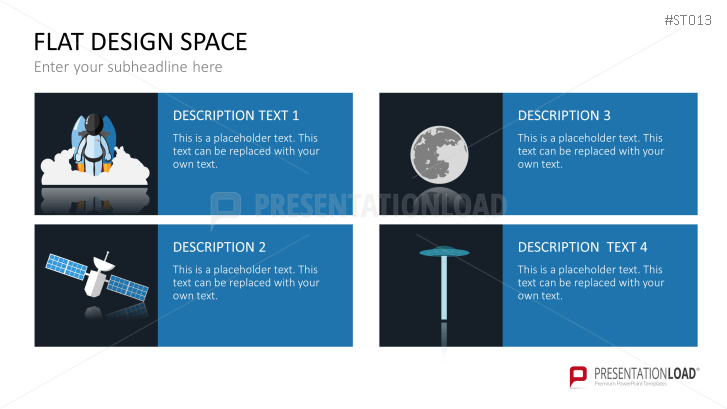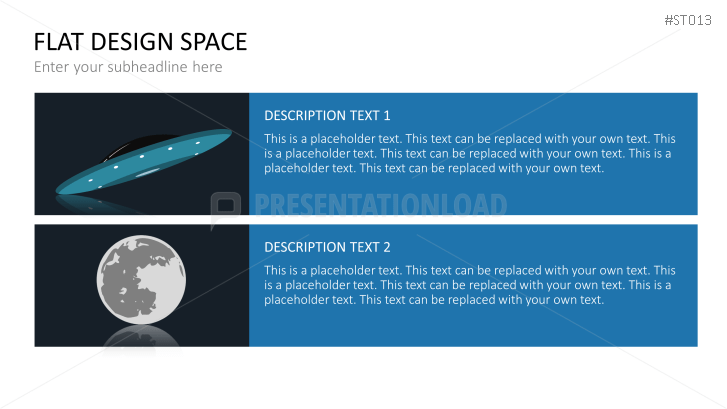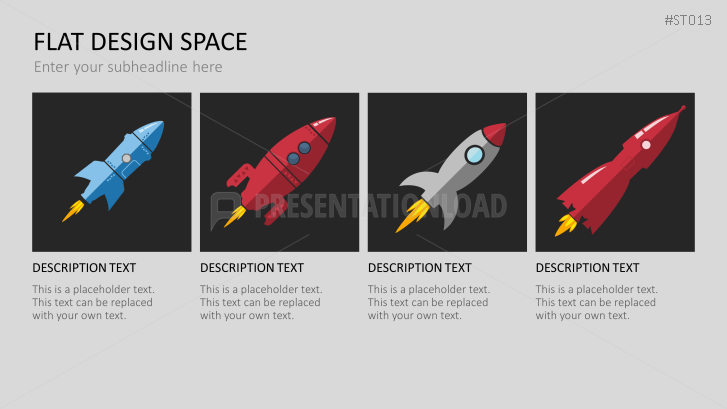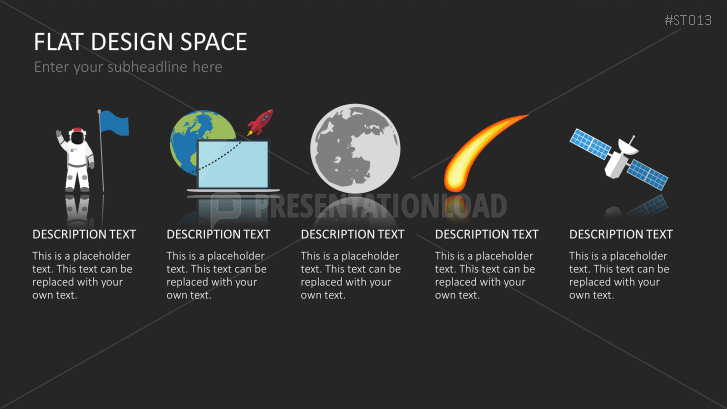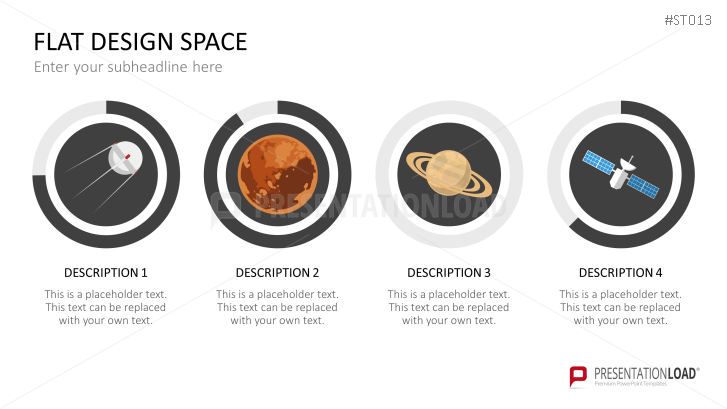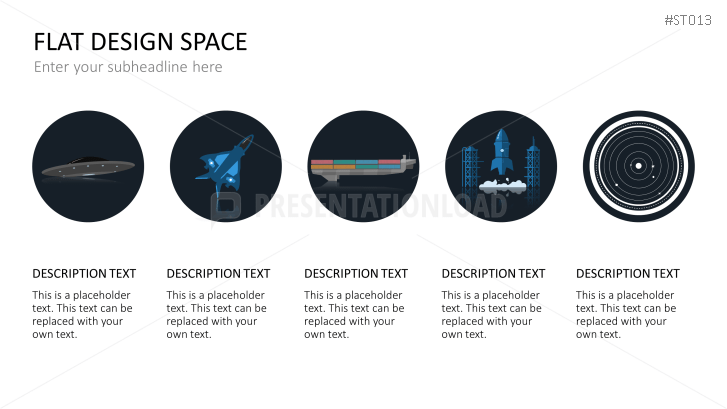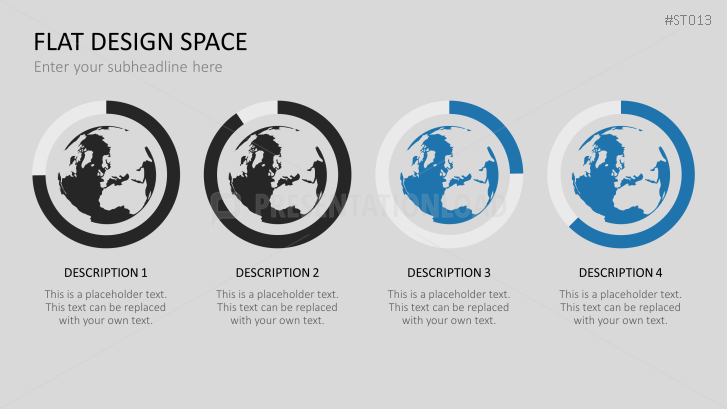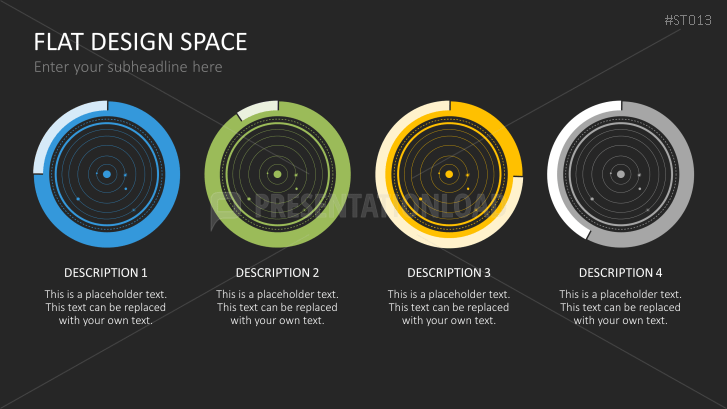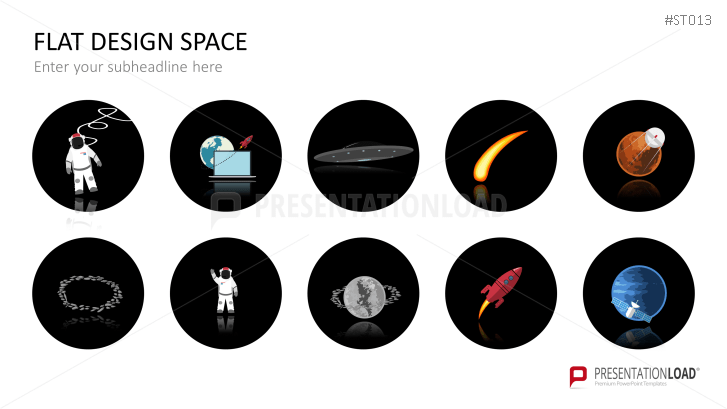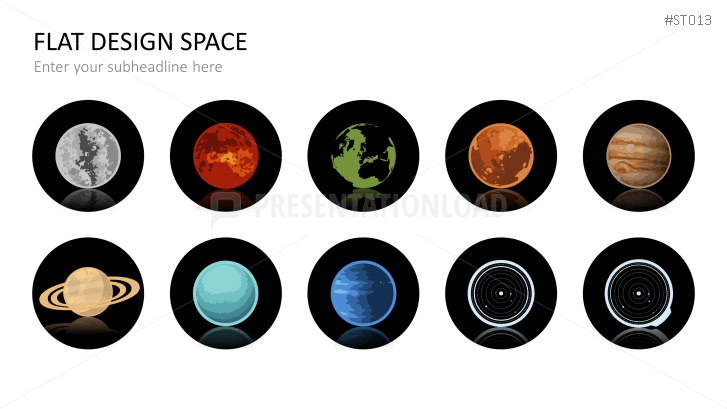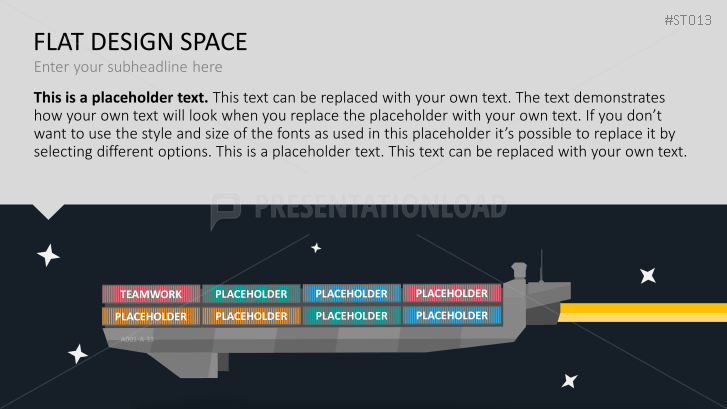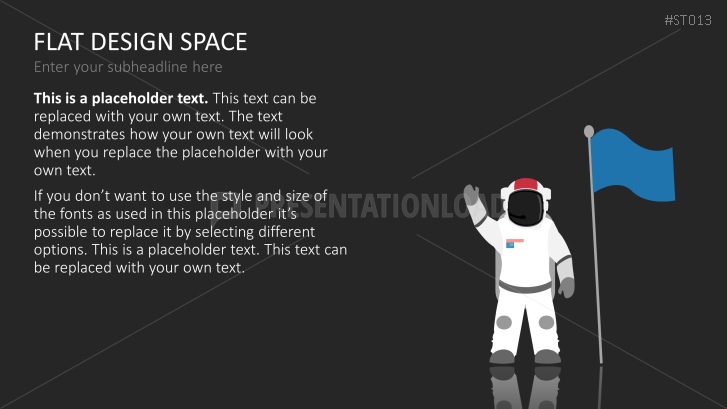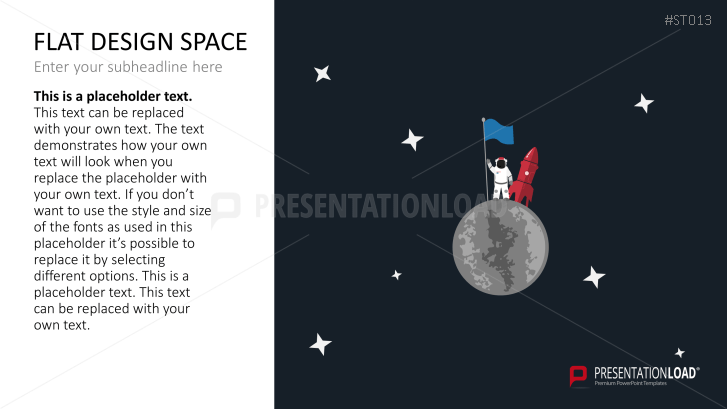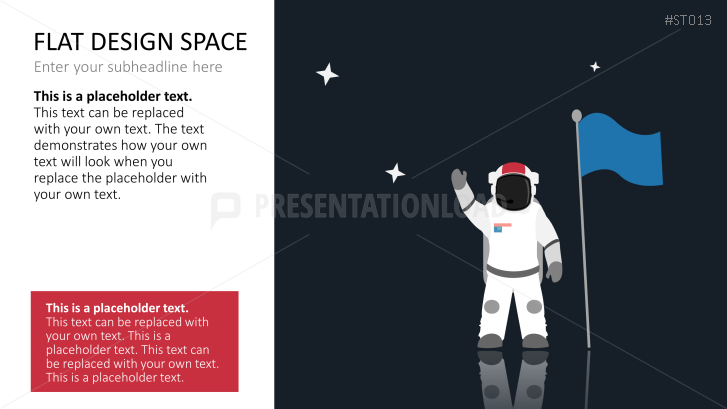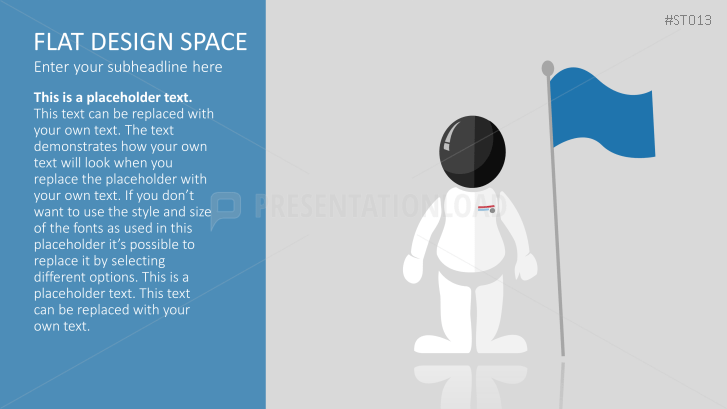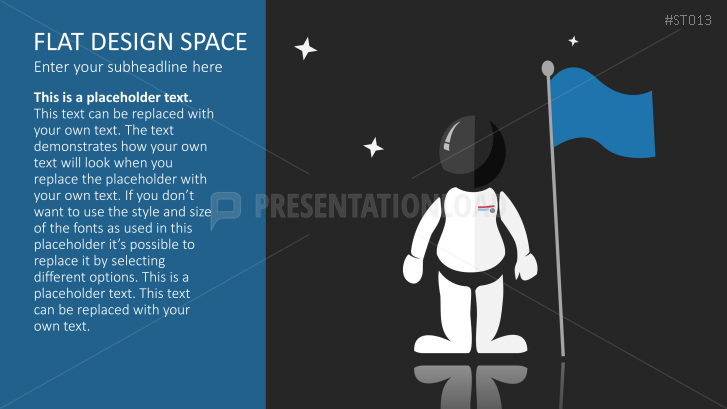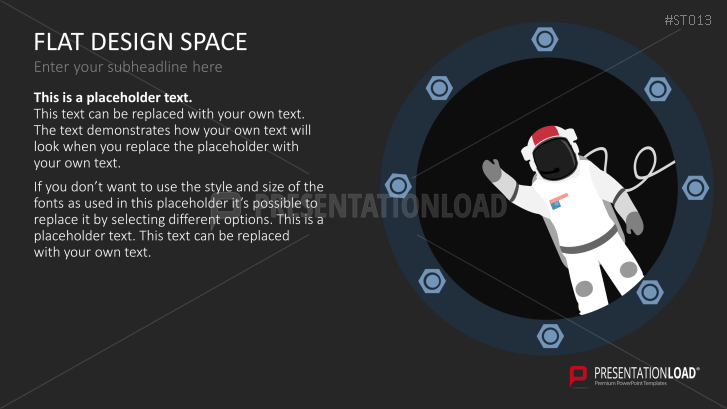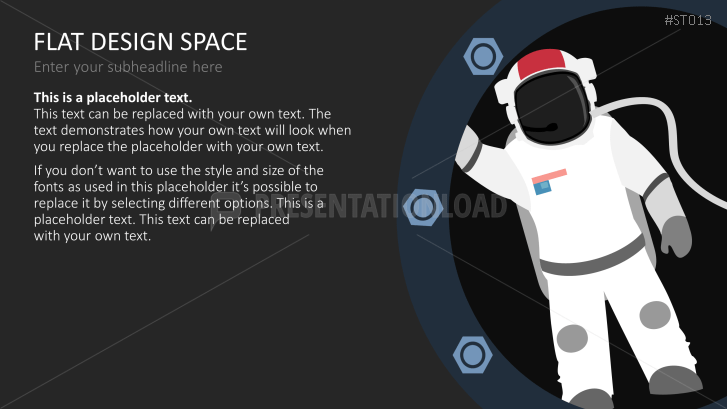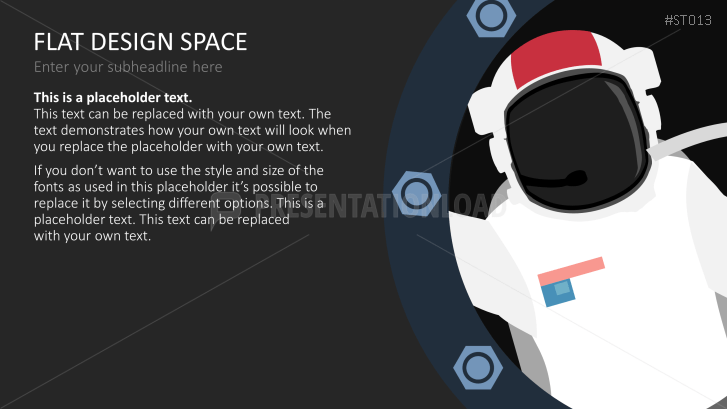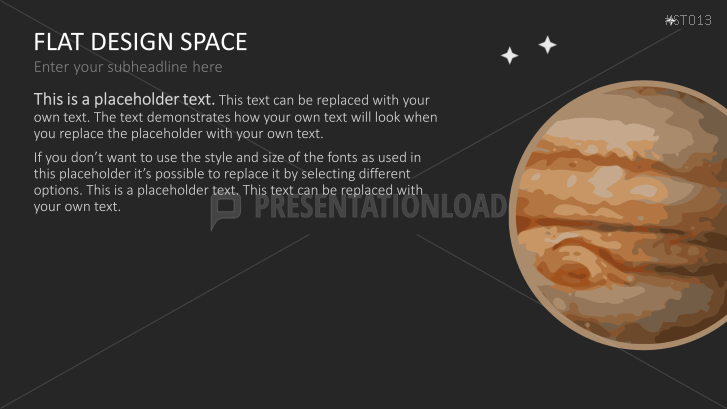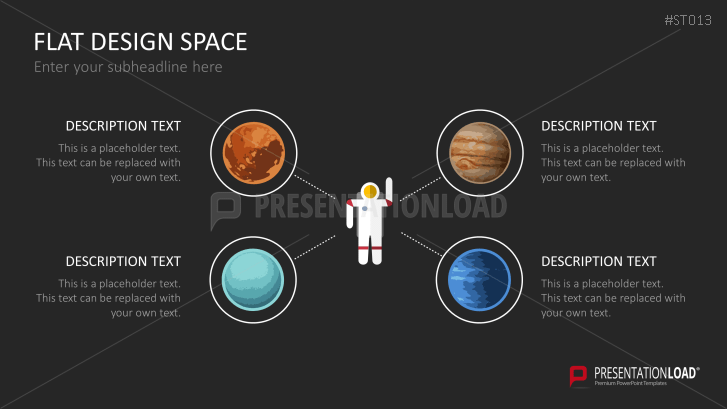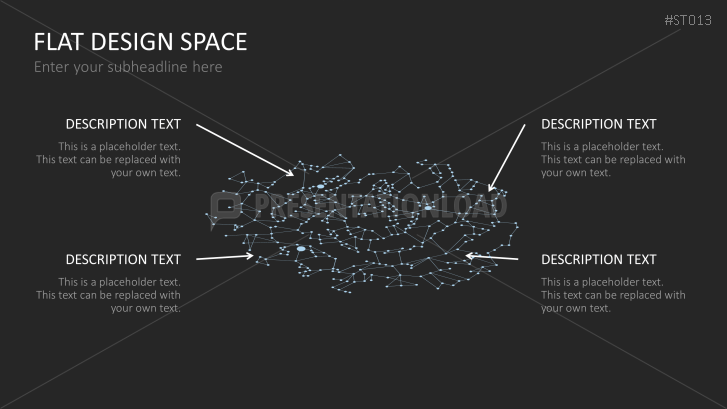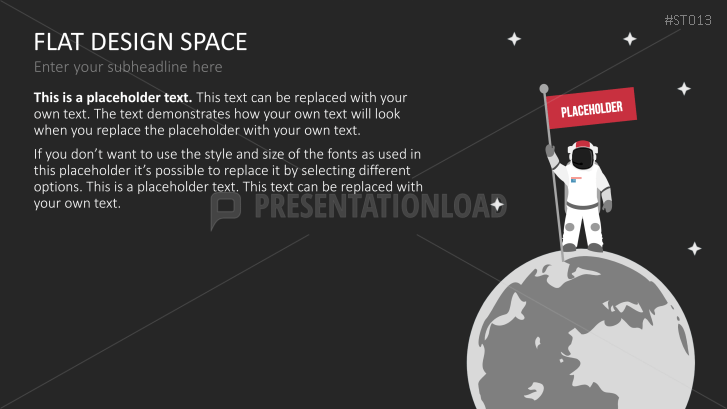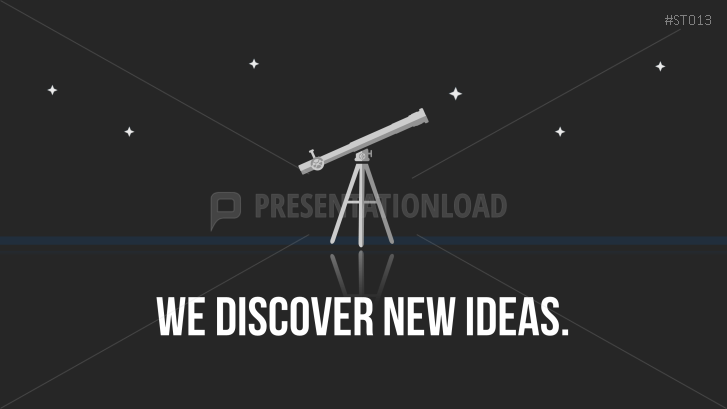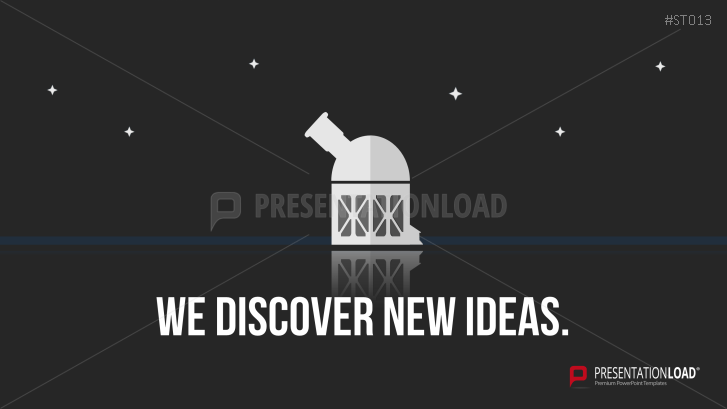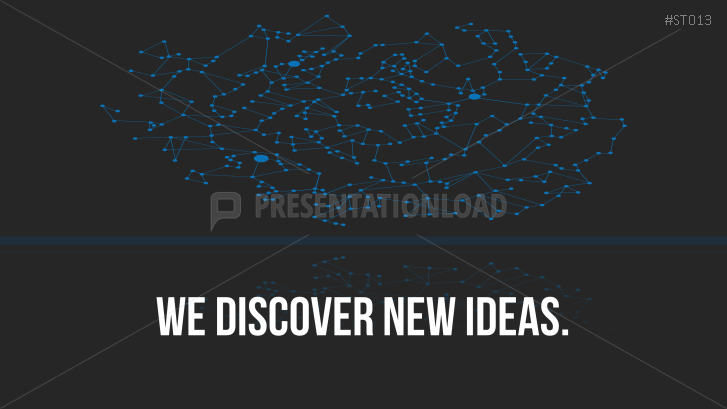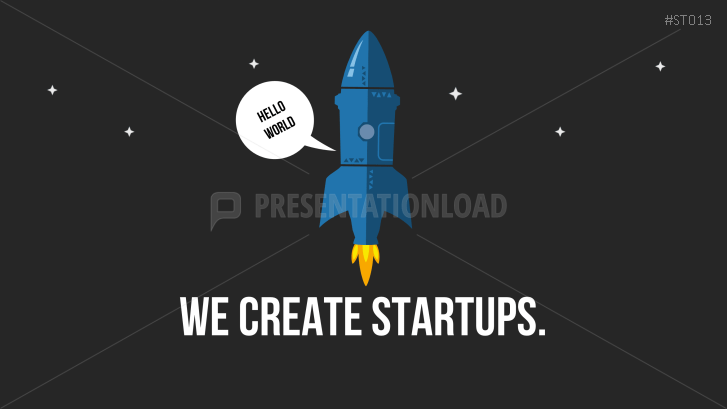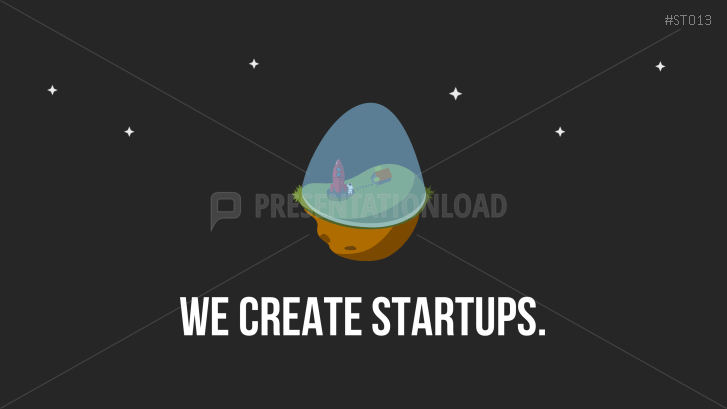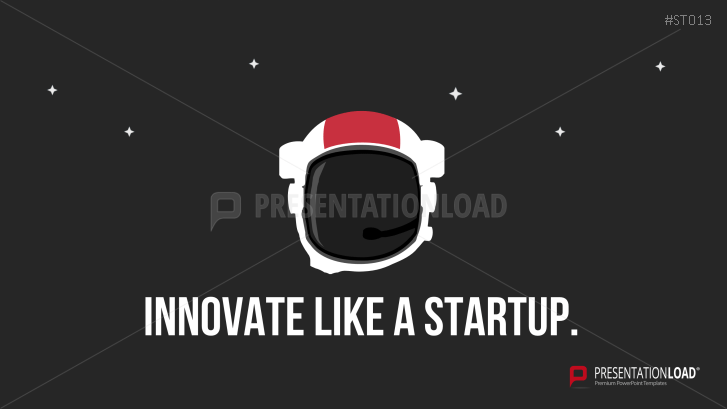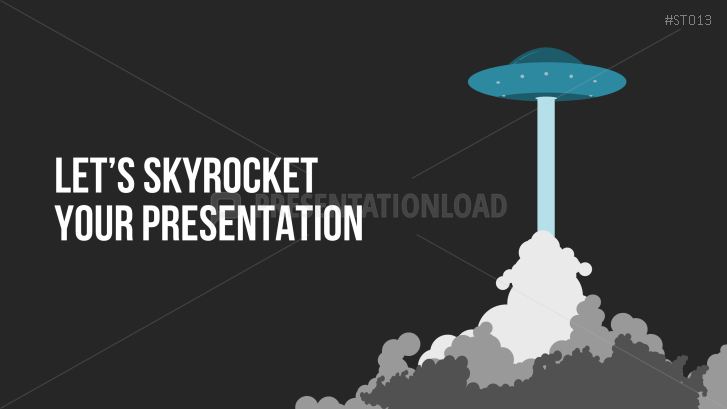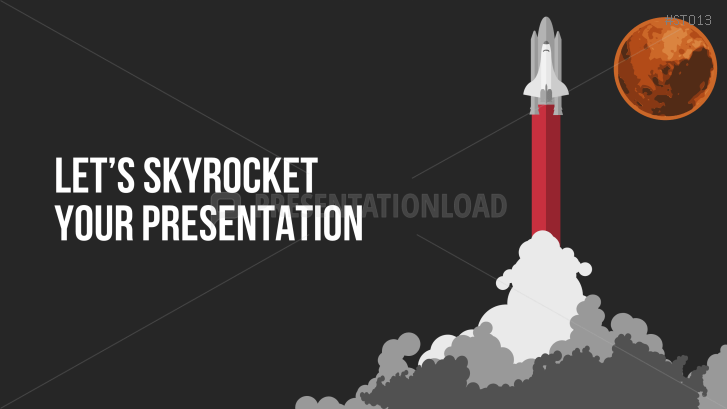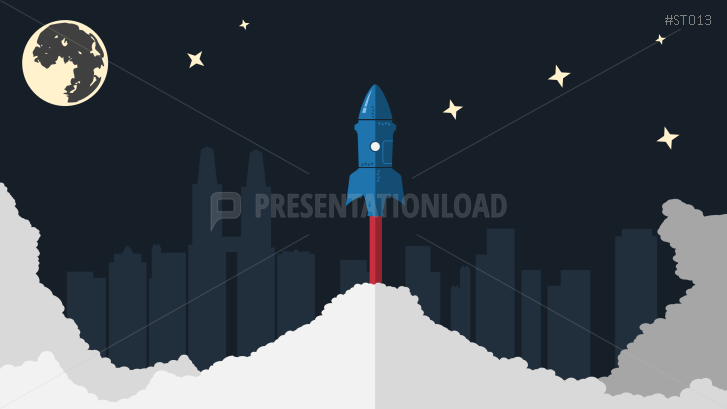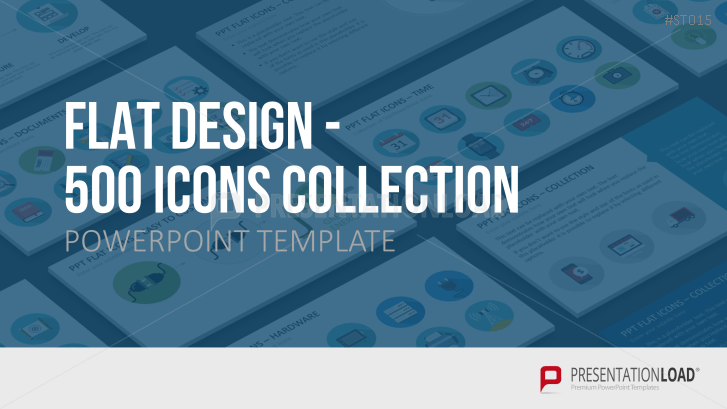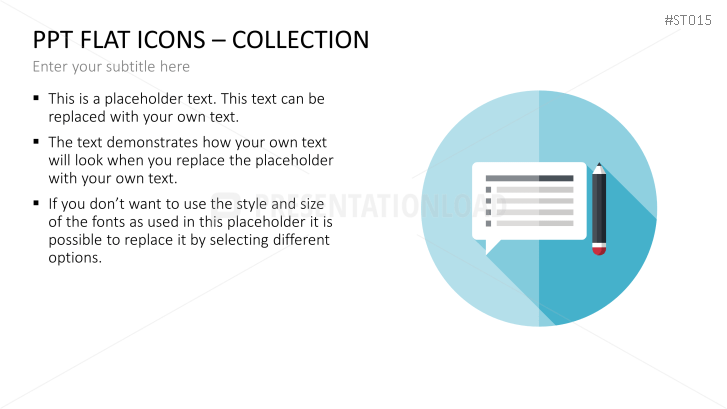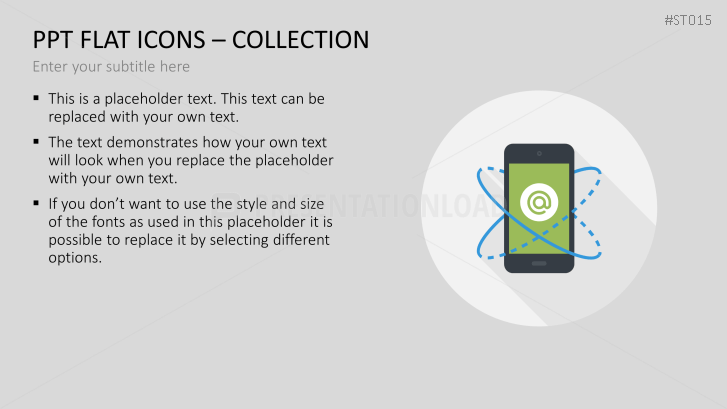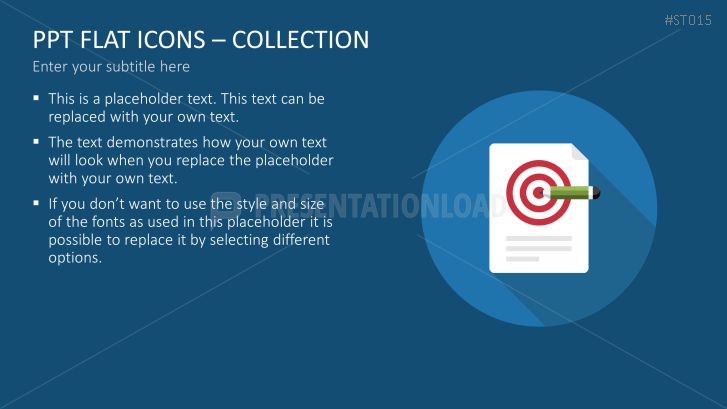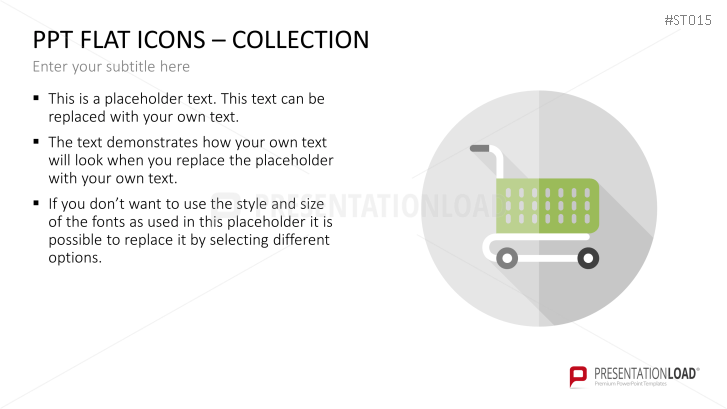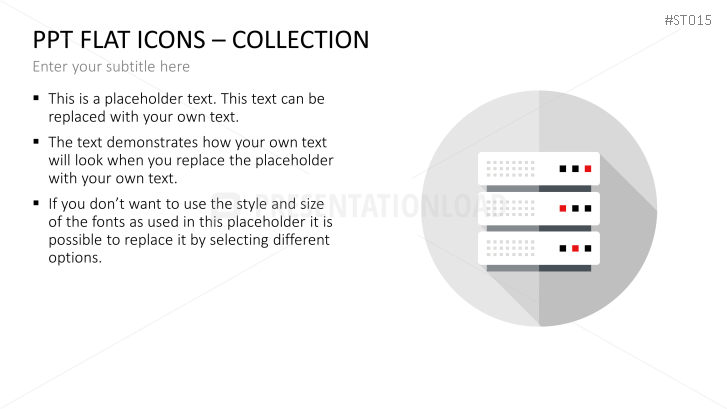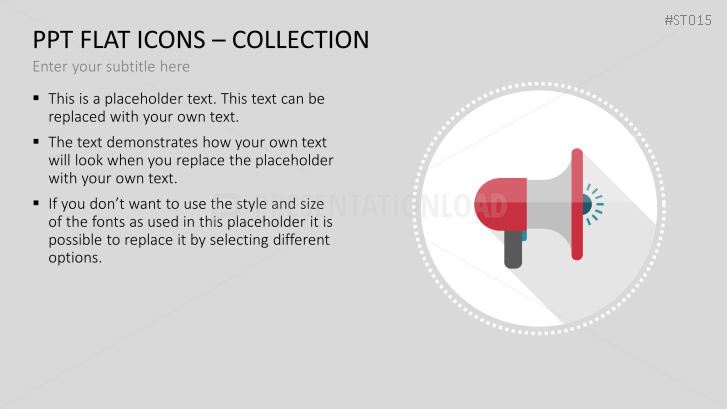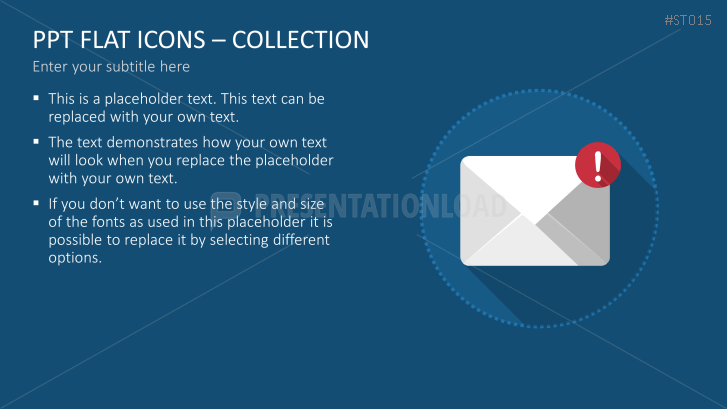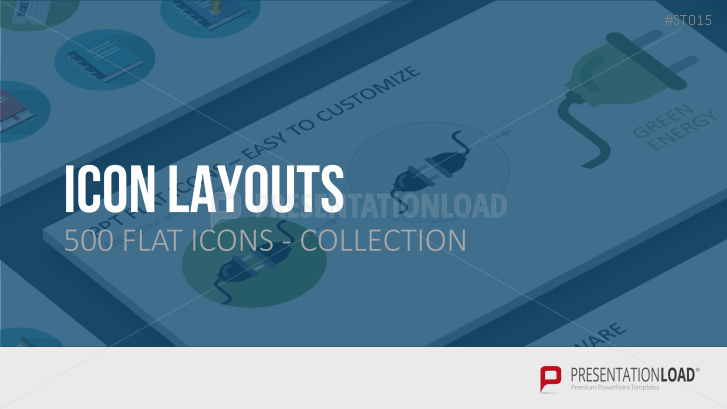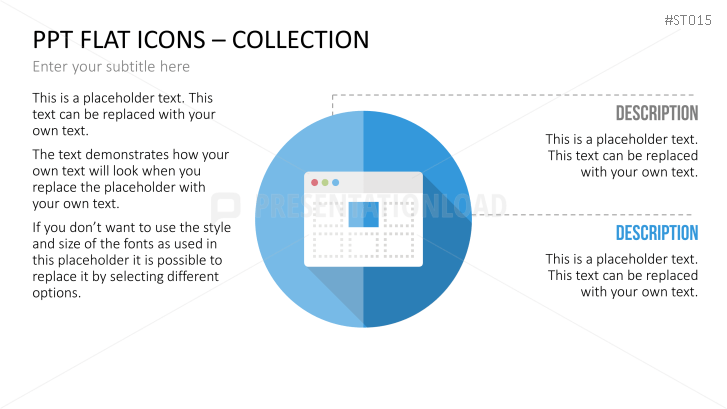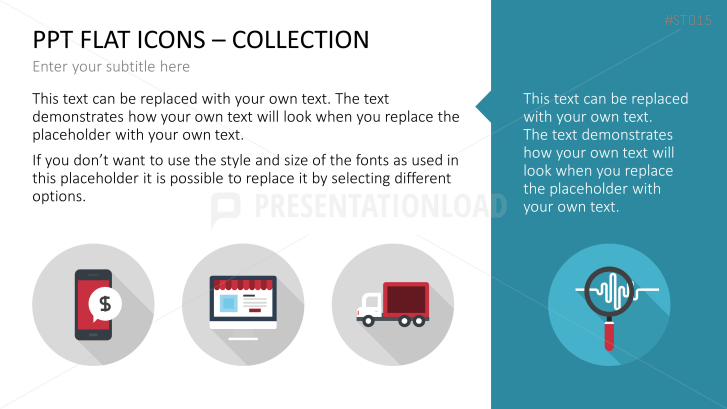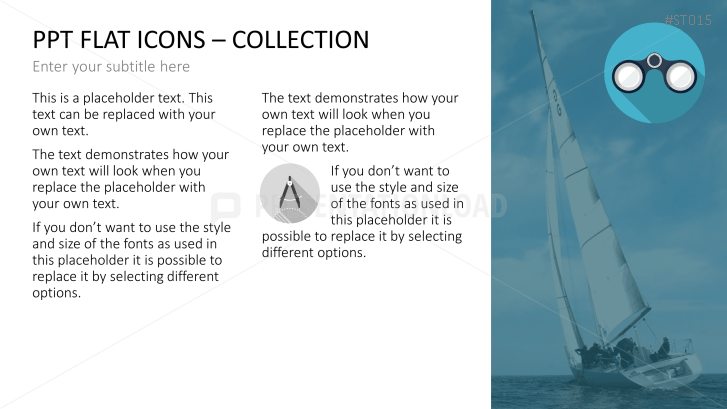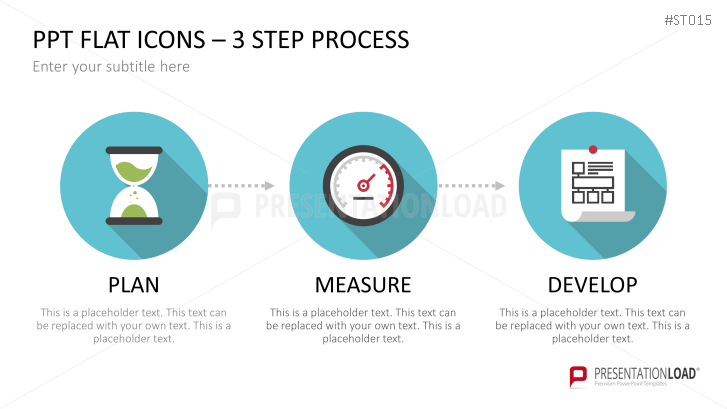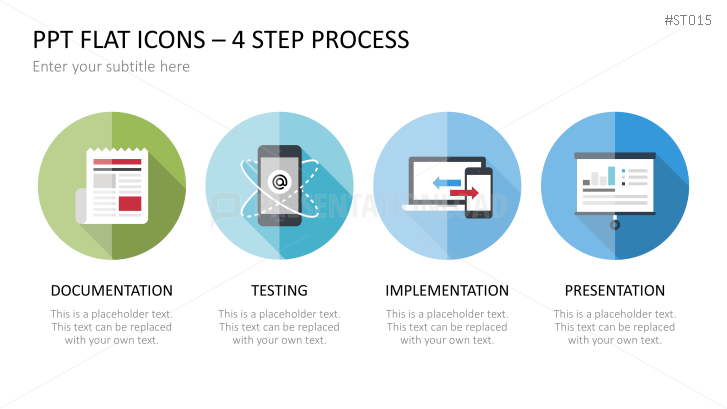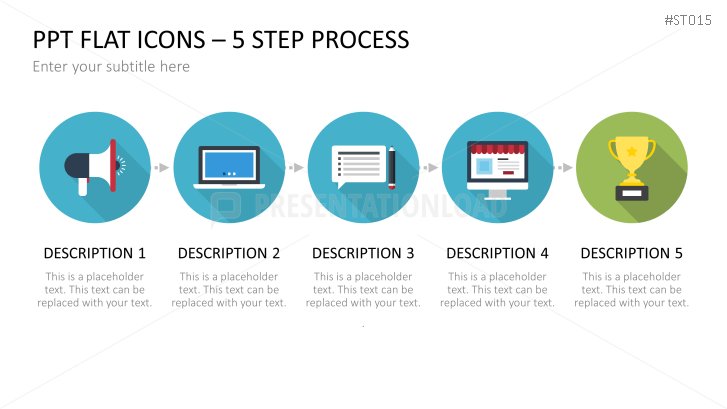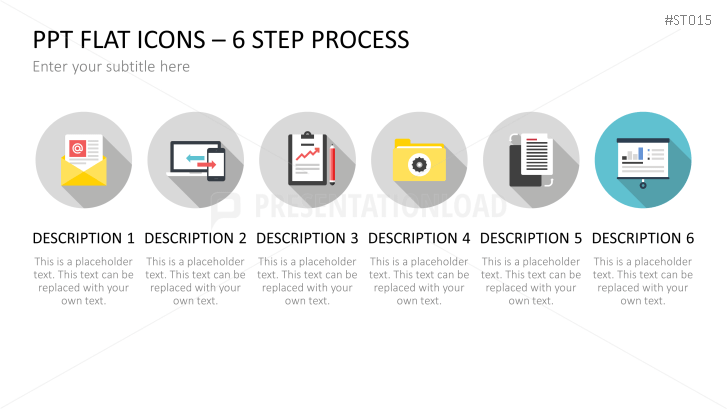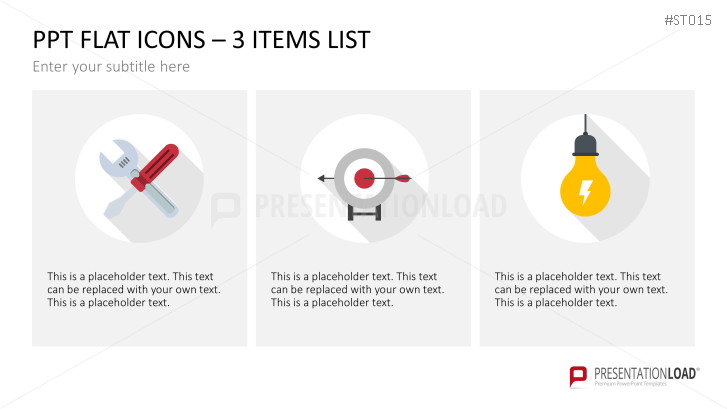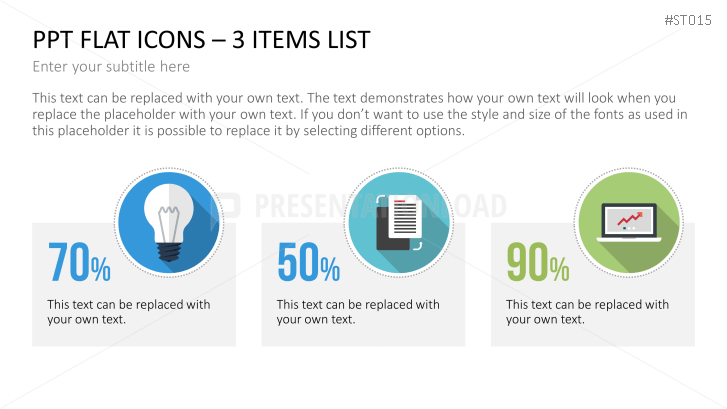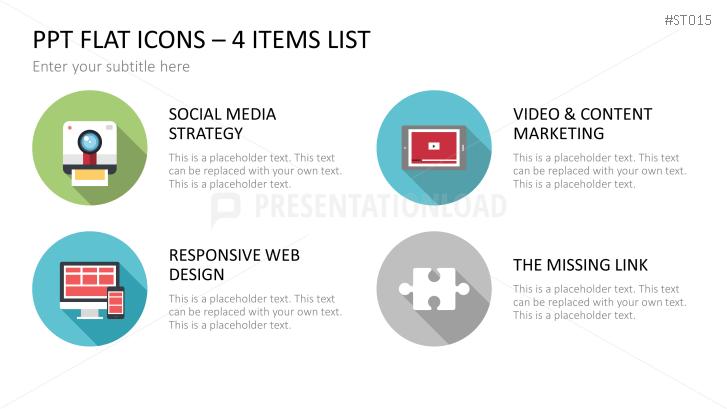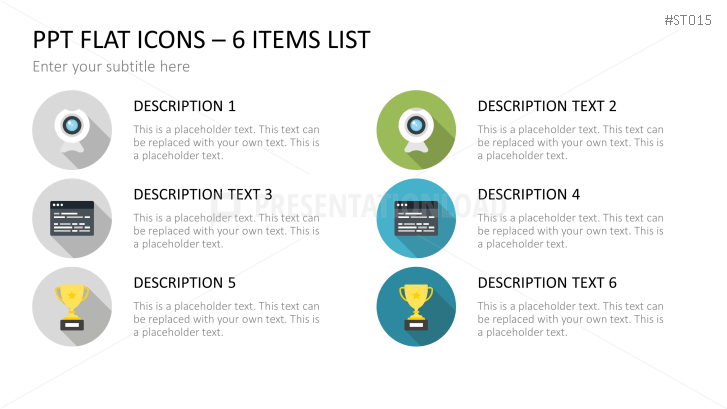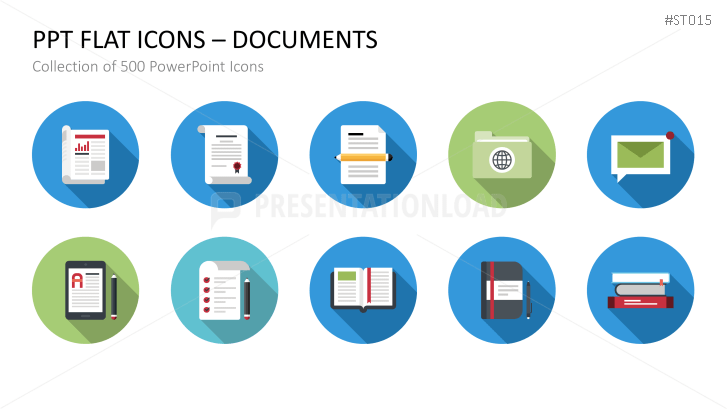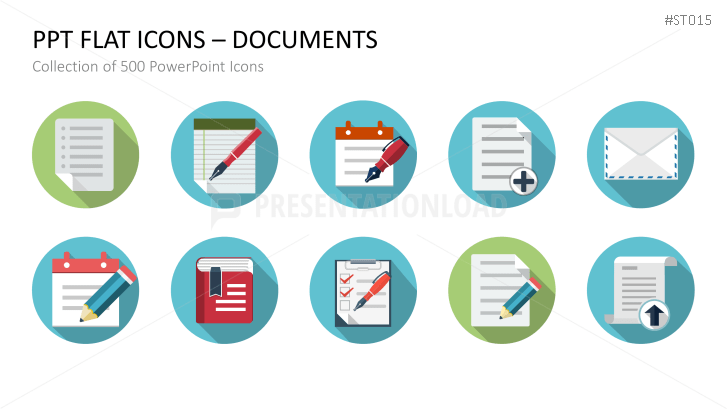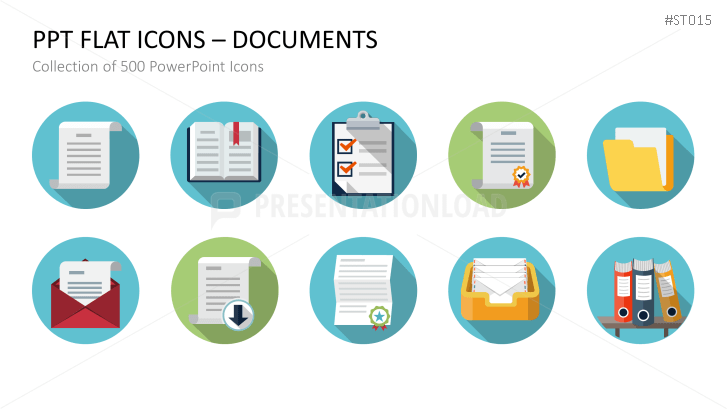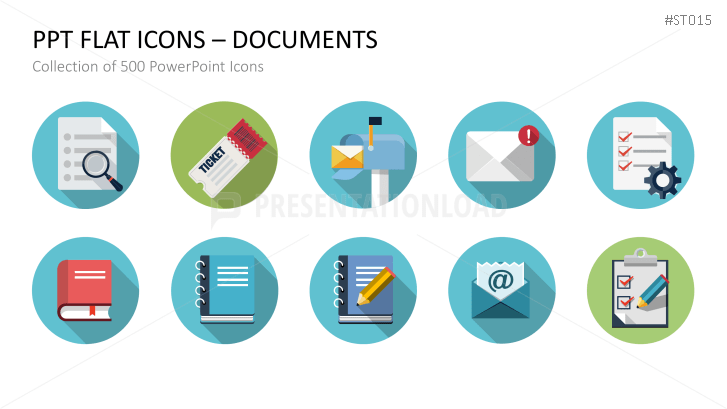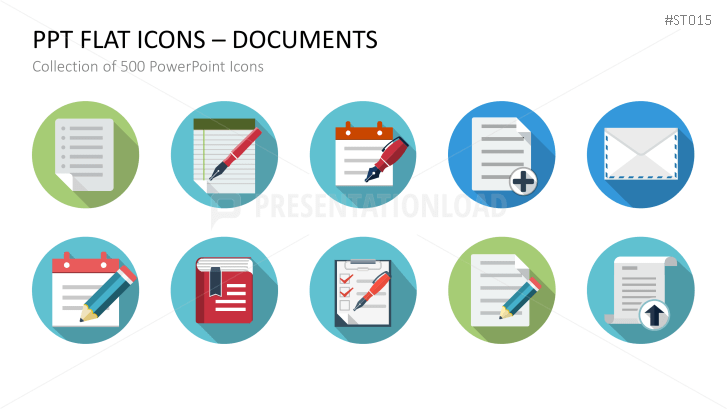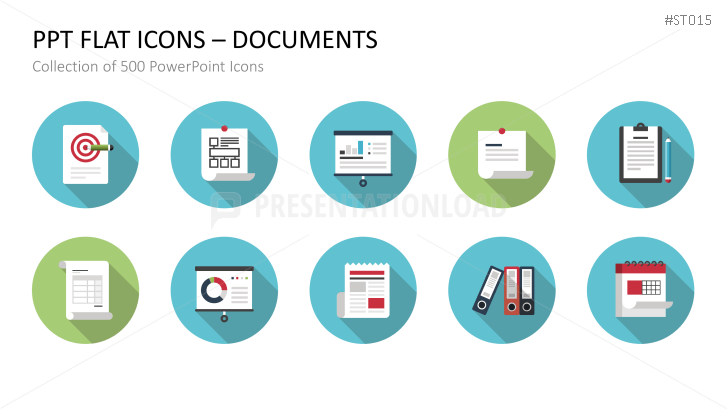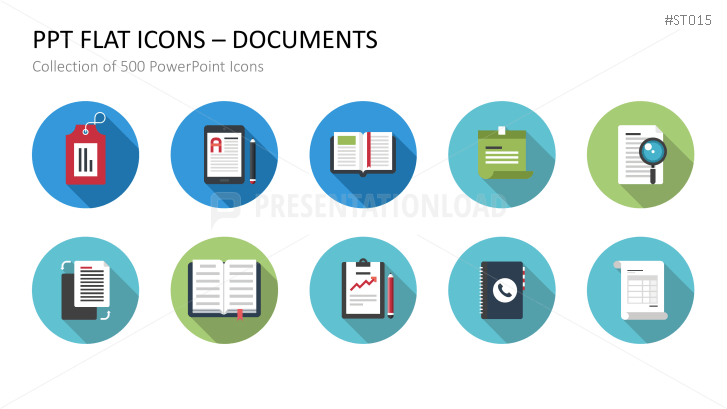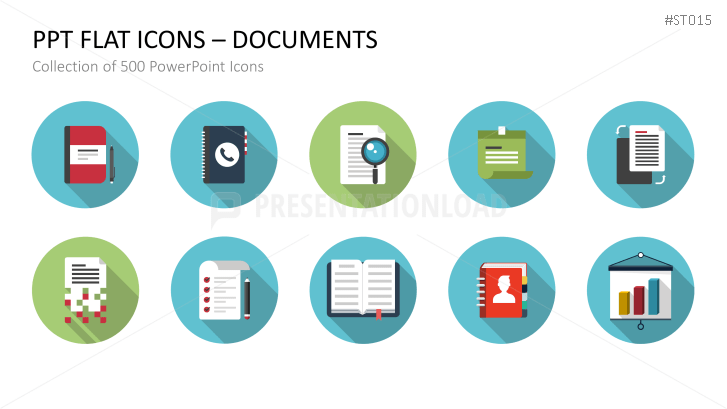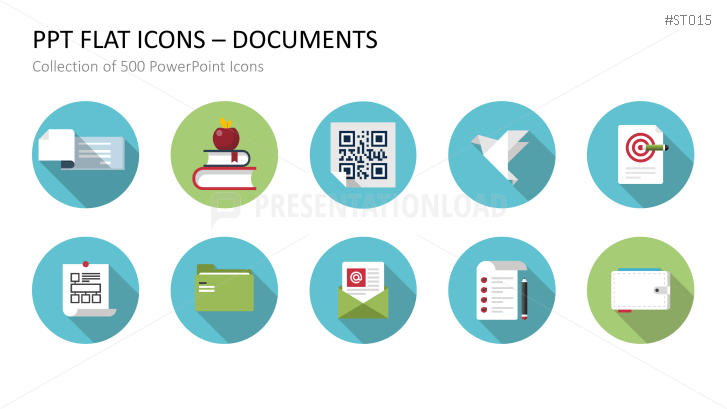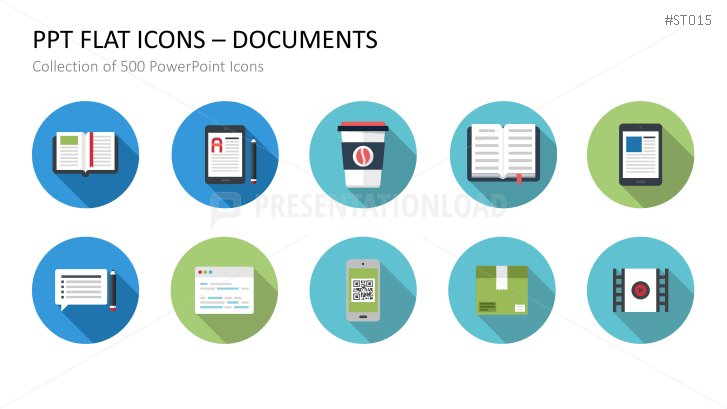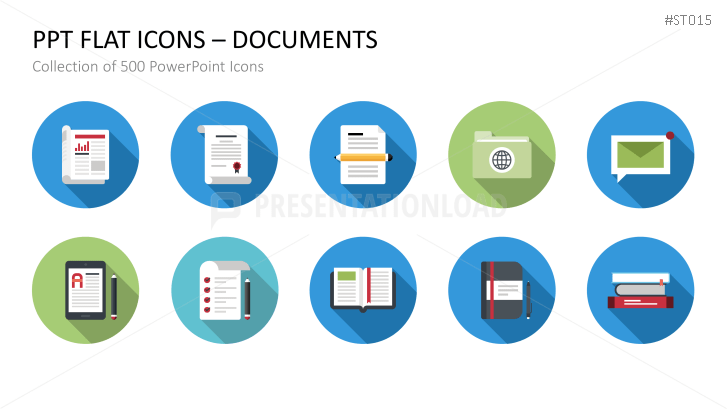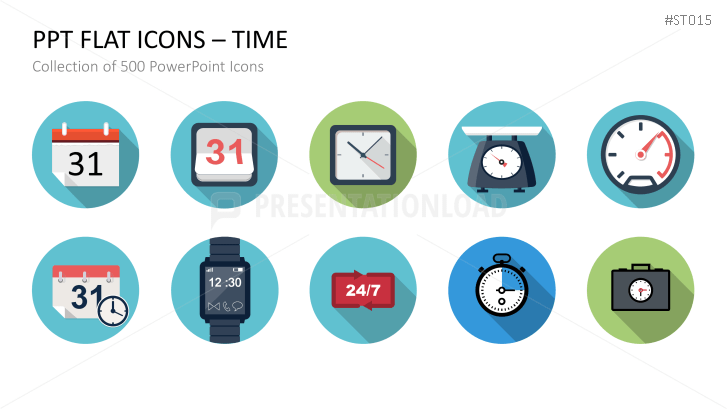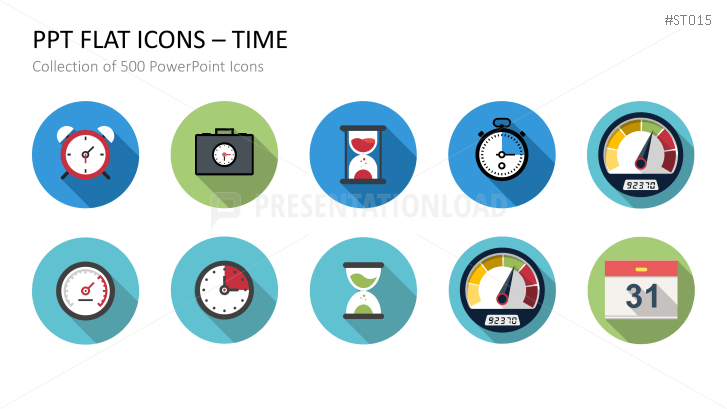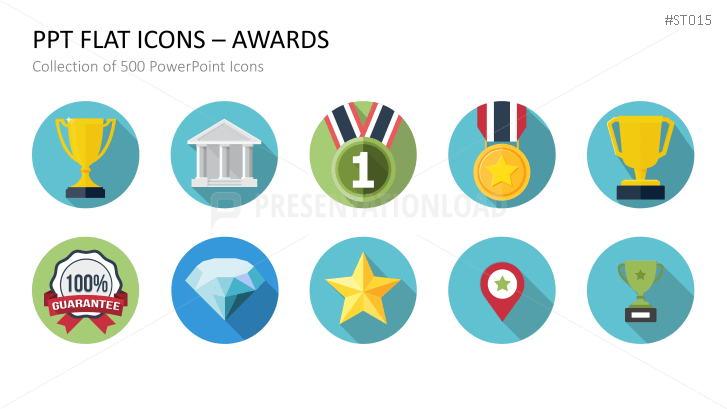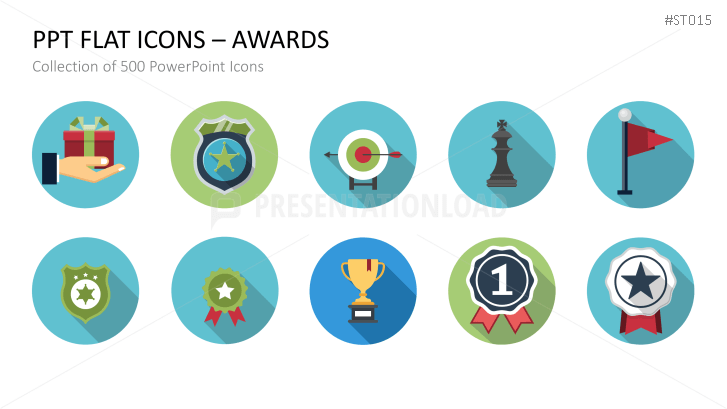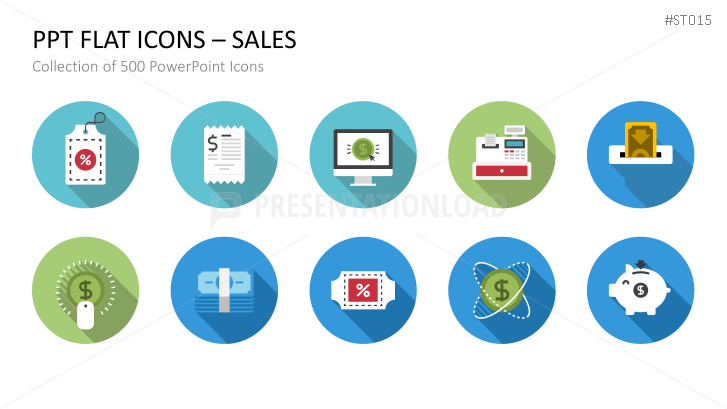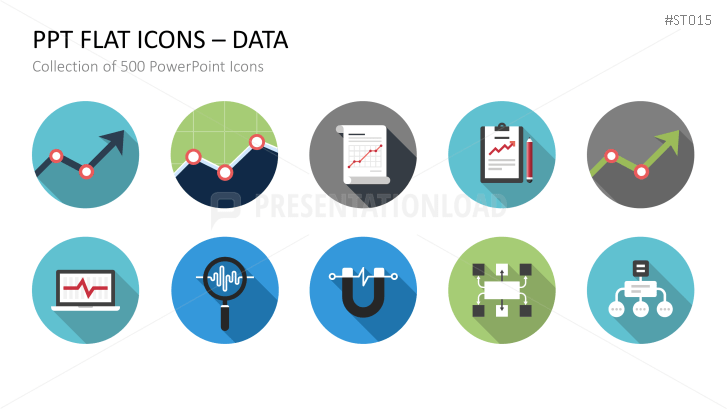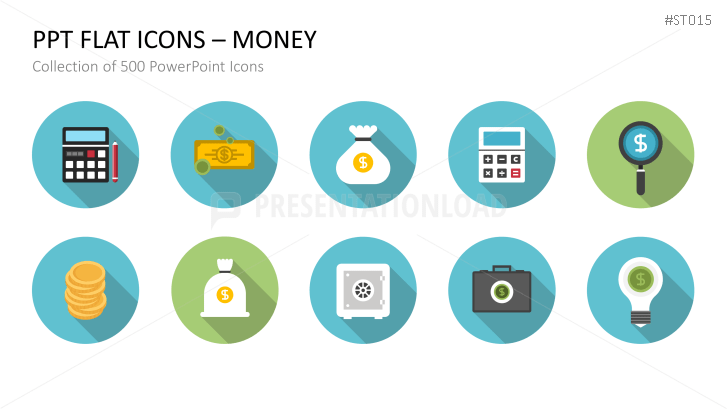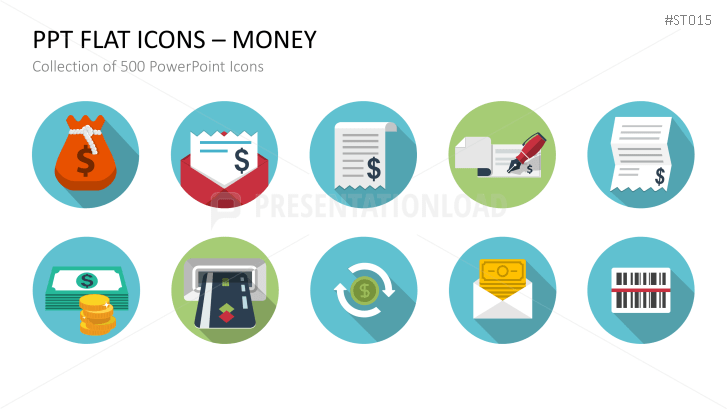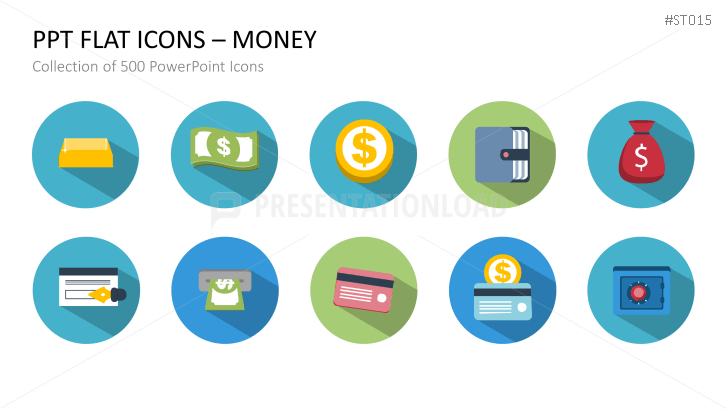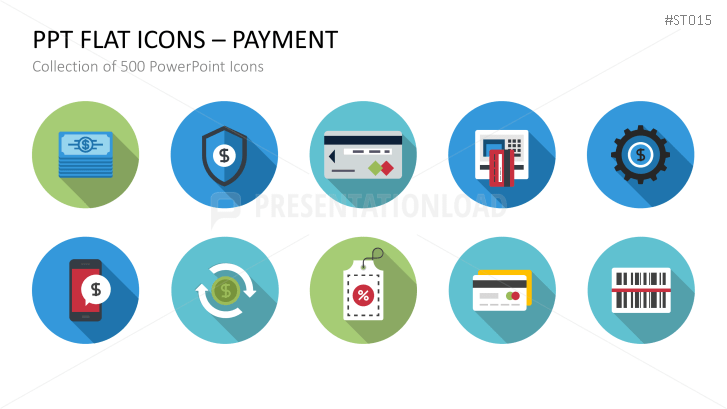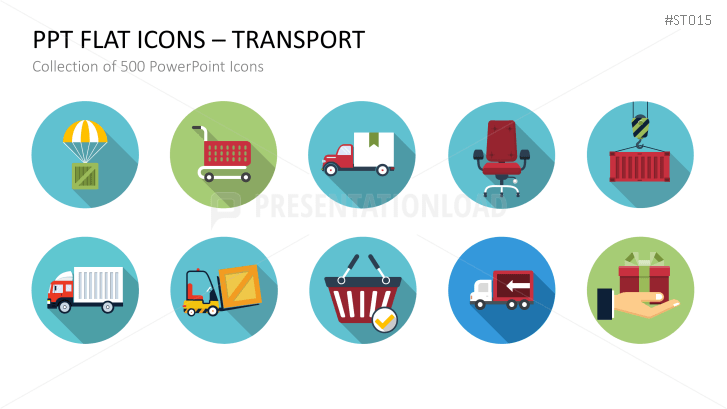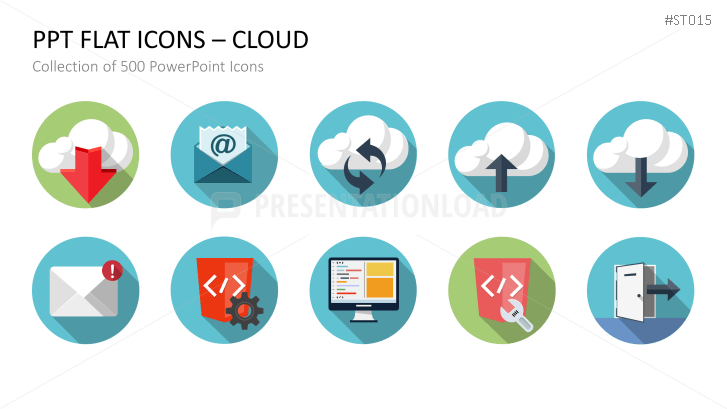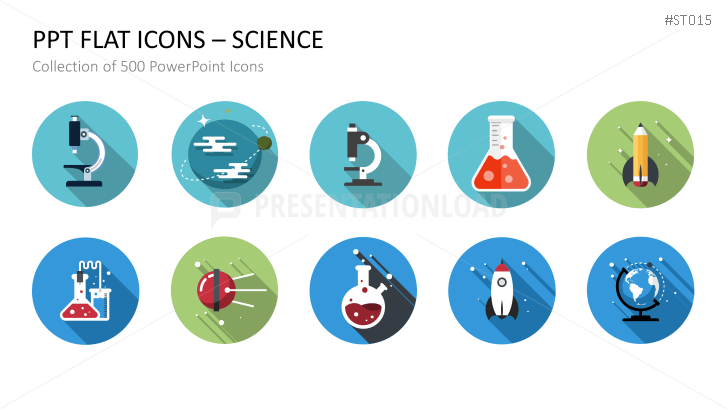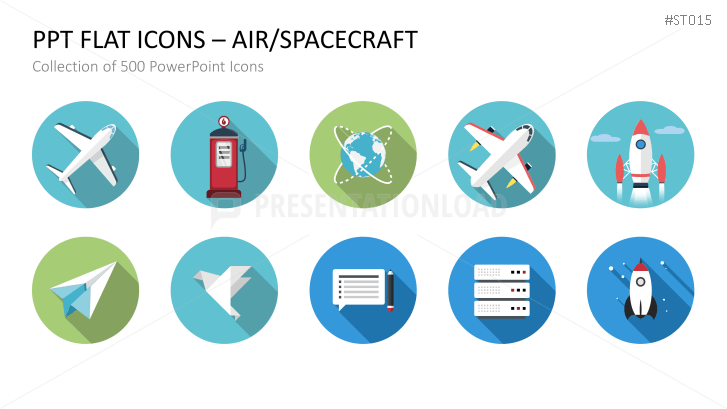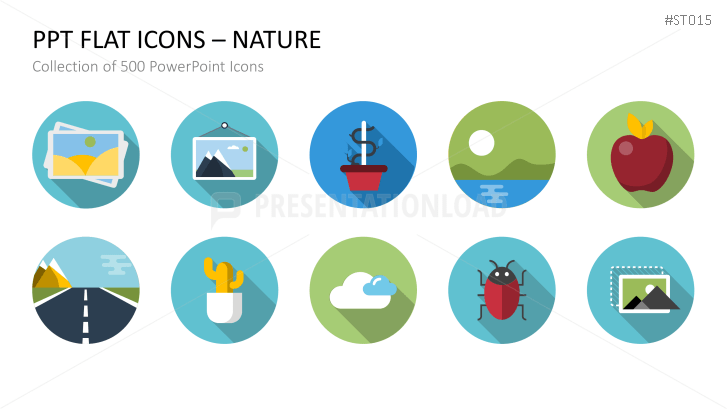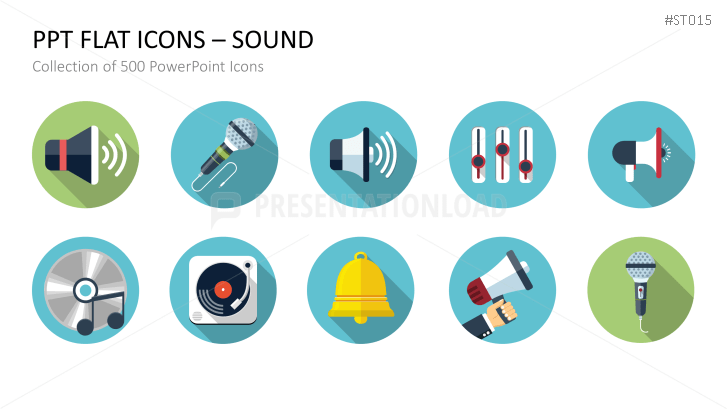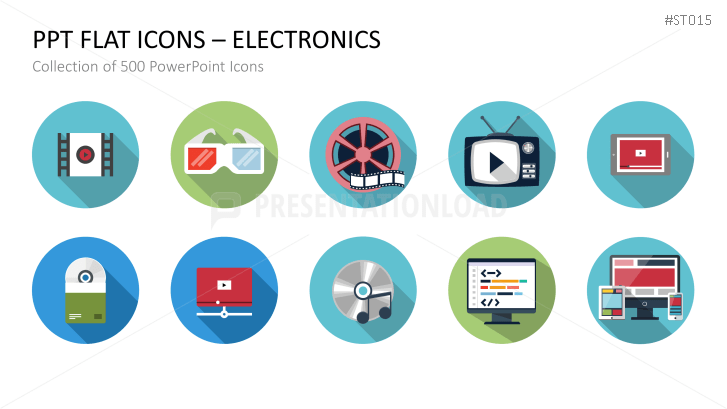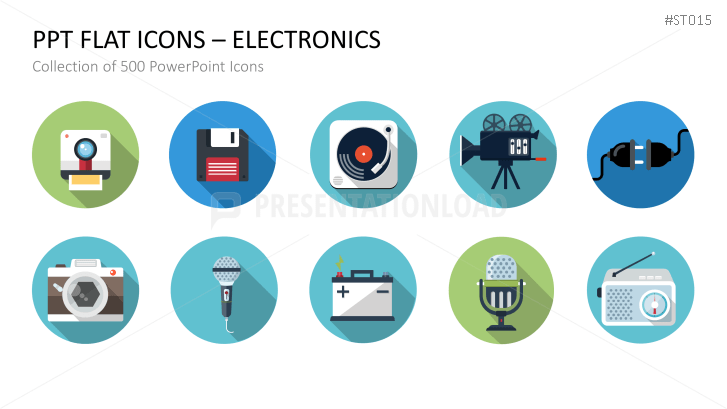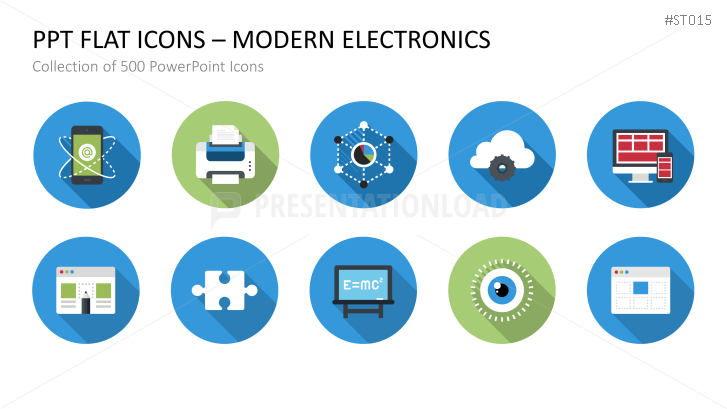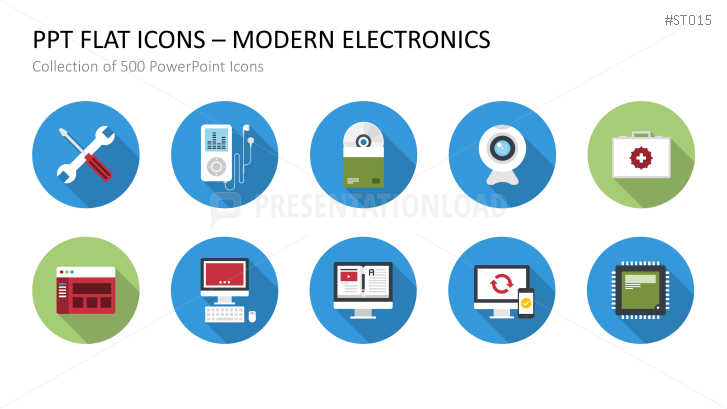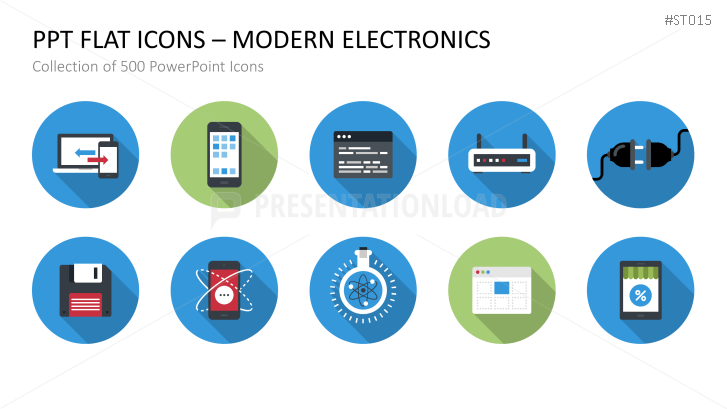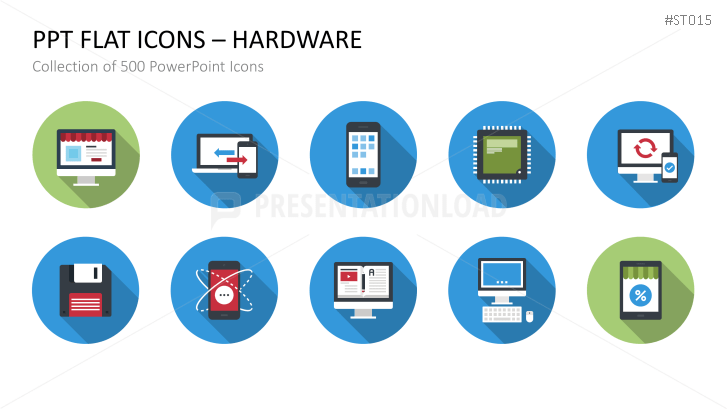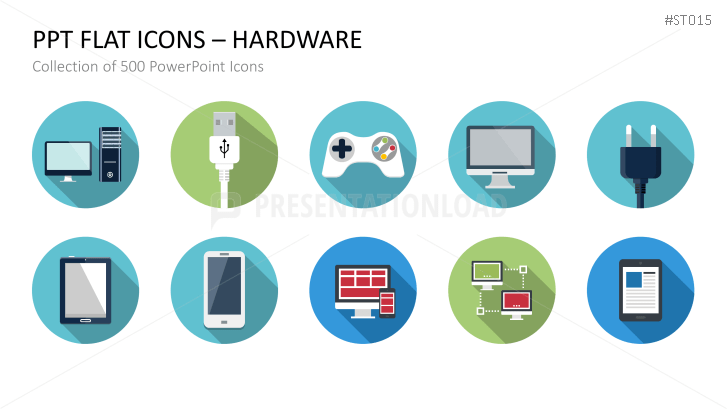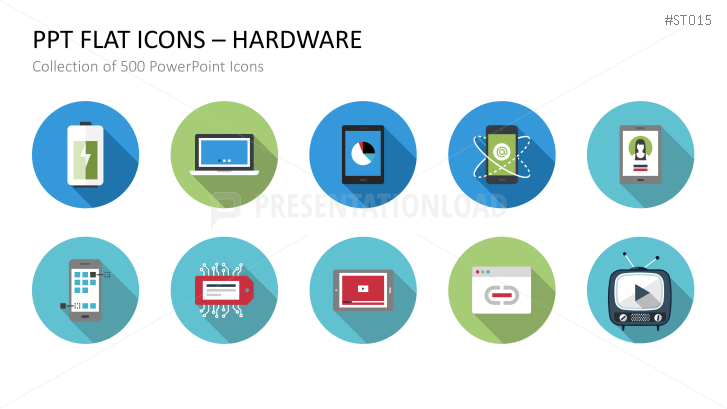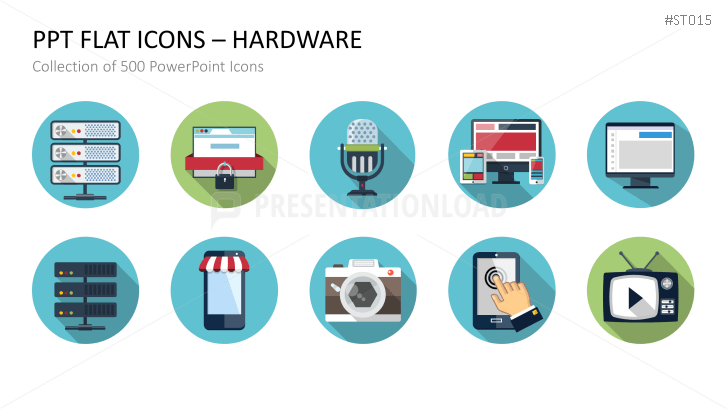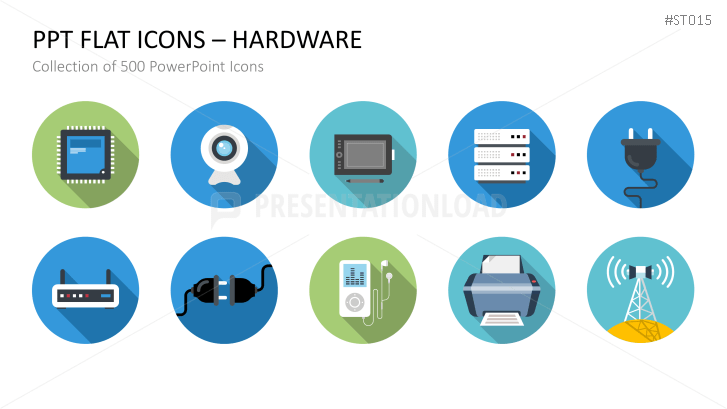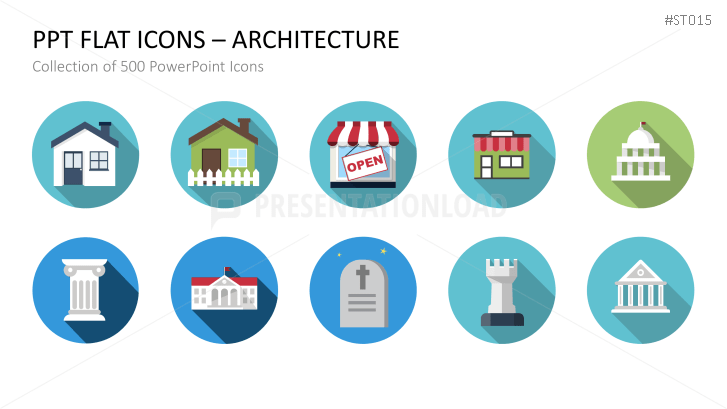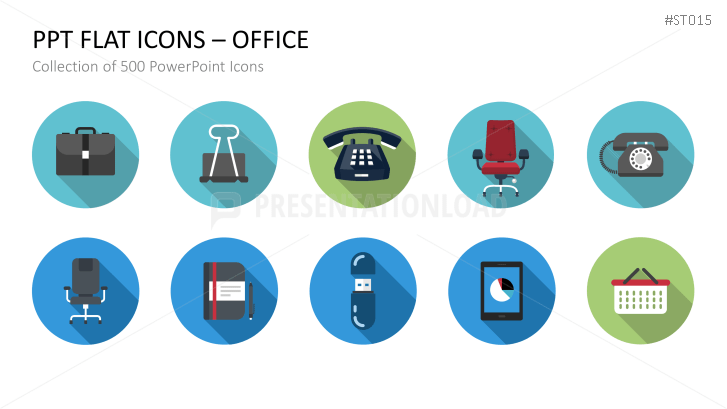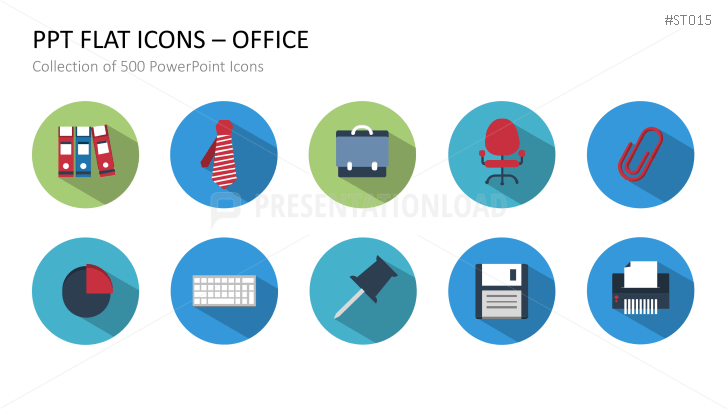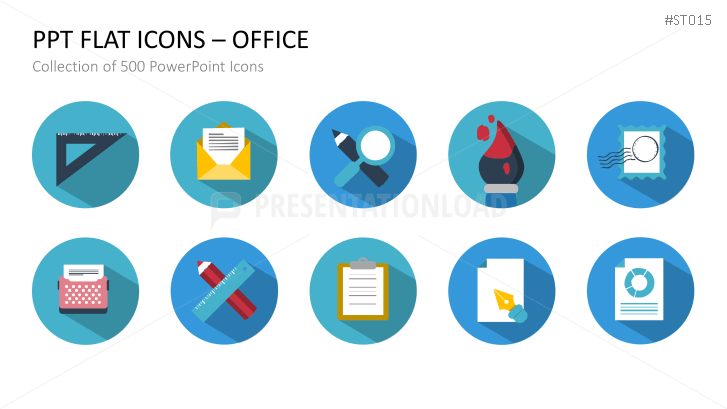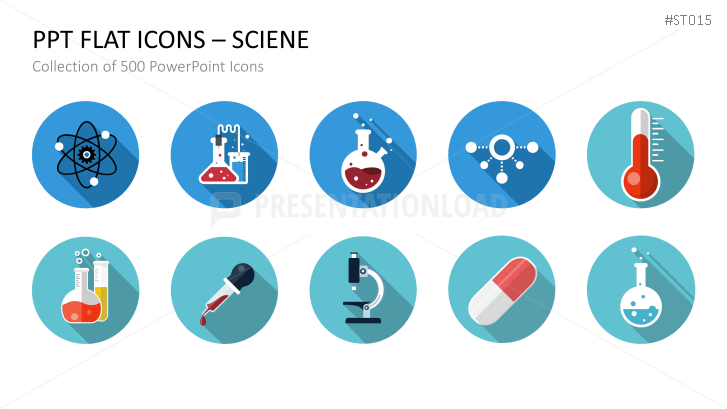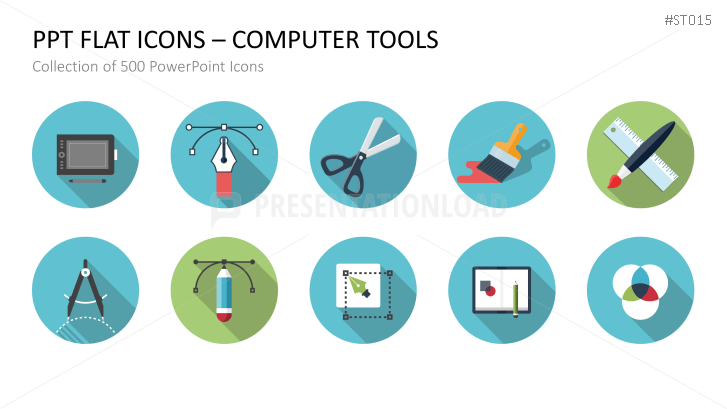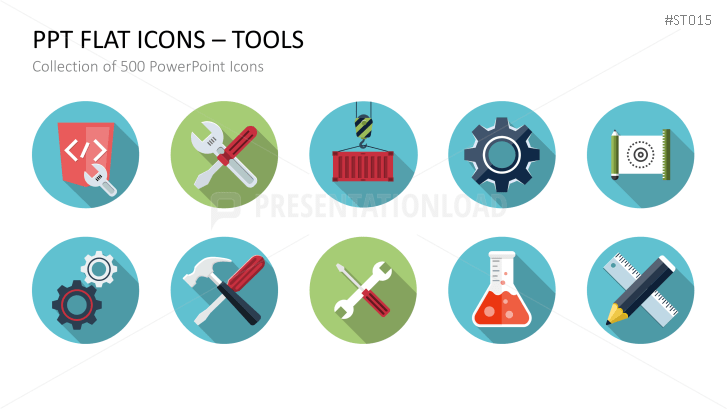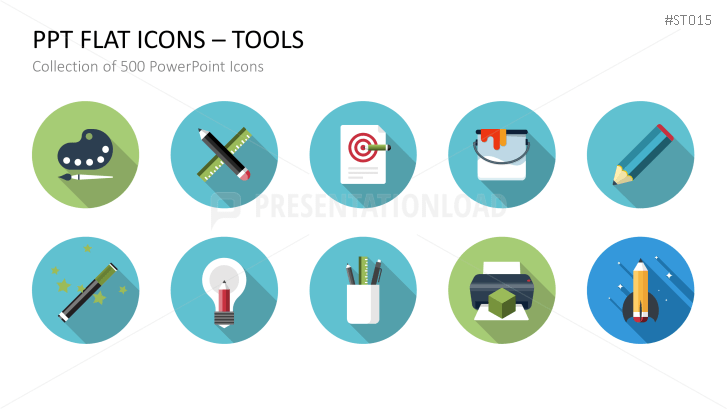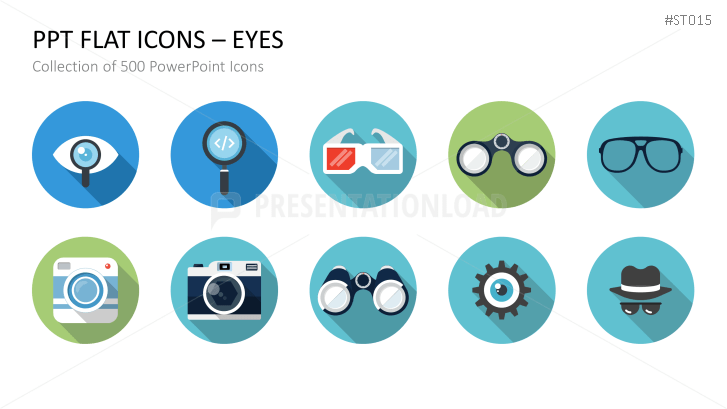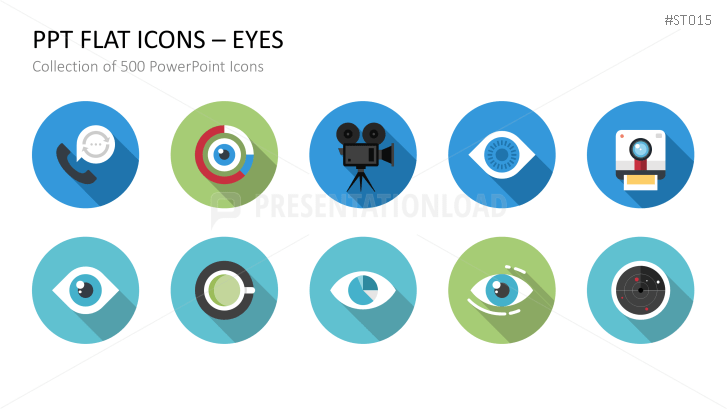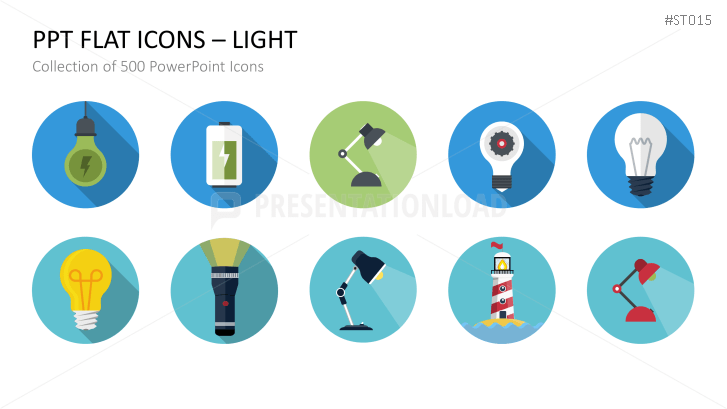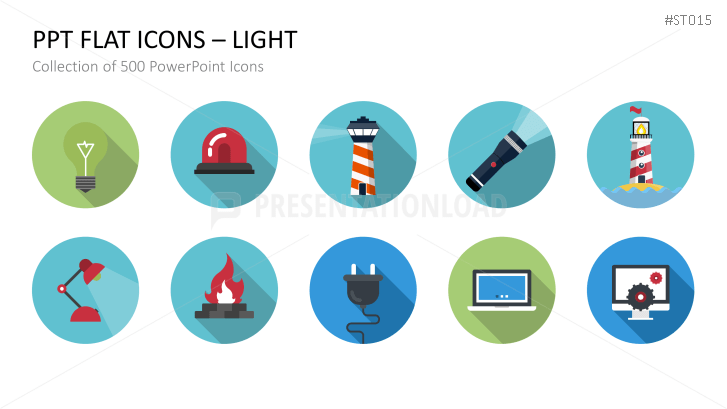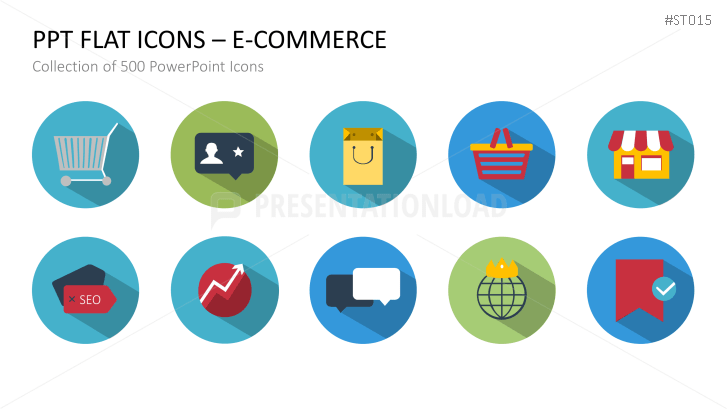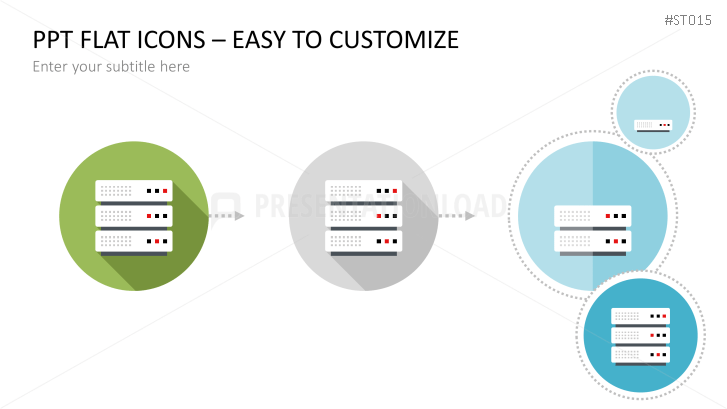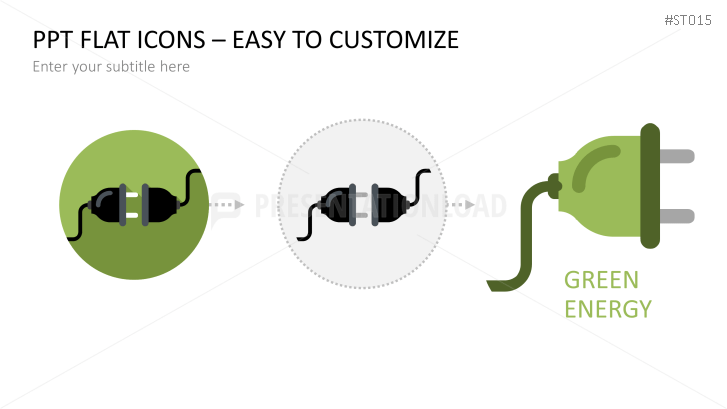 ST010 Flat Design - Business Presentation (32 Slides)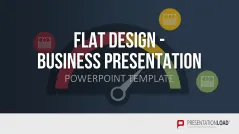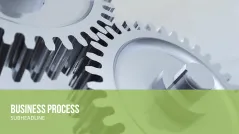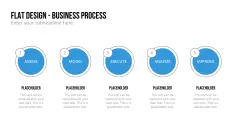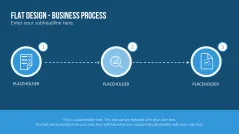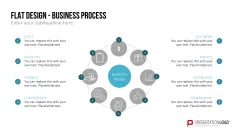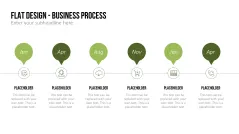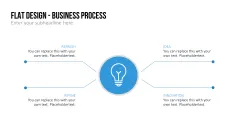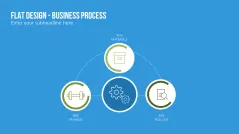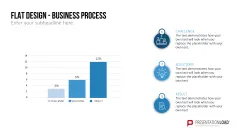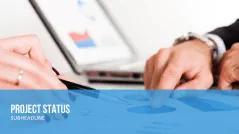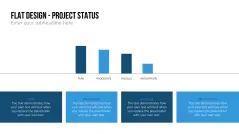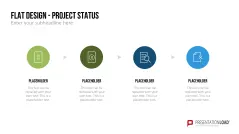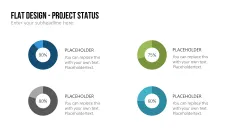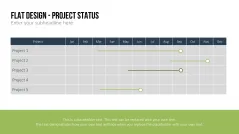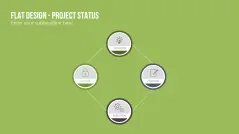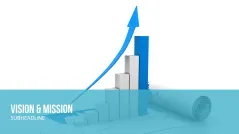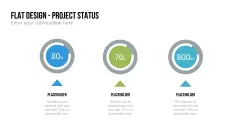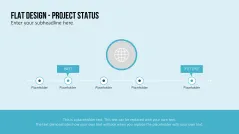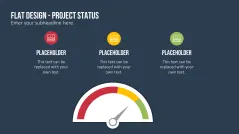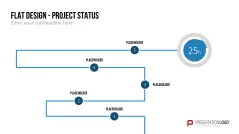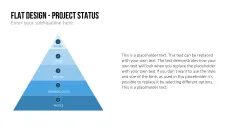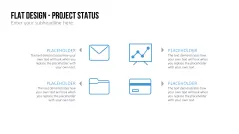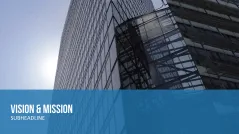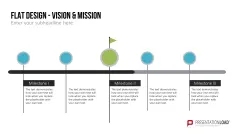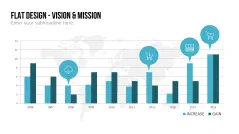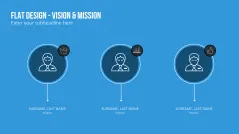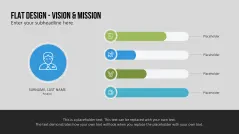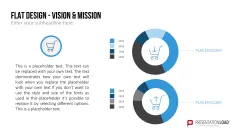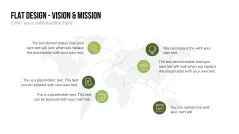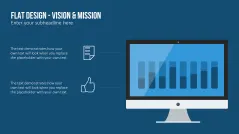 ST005 Flat Design - Hands (72 Slides)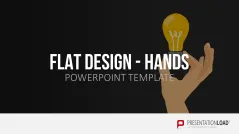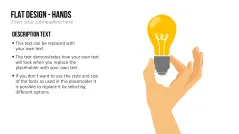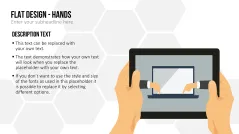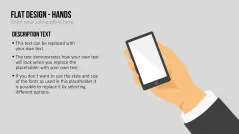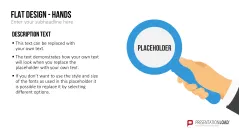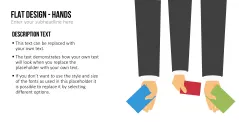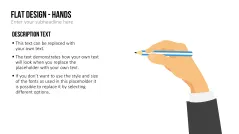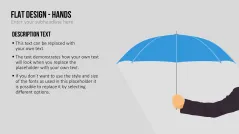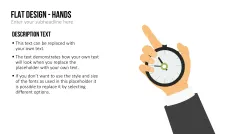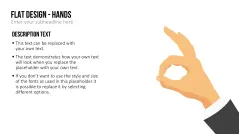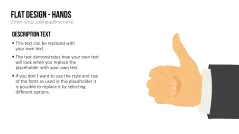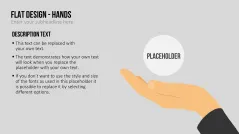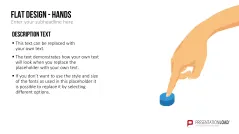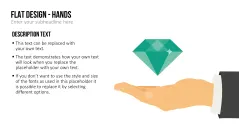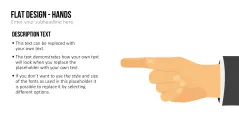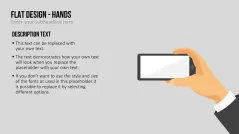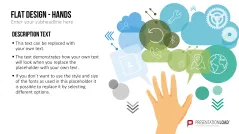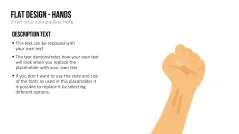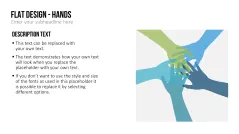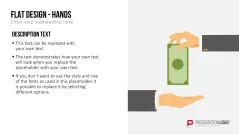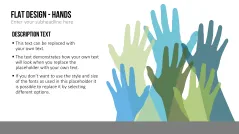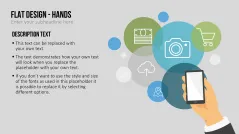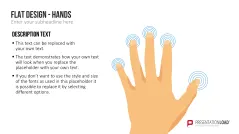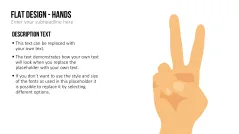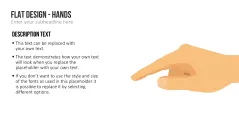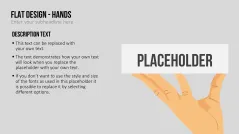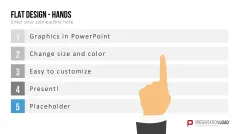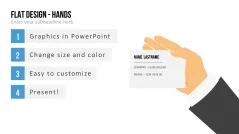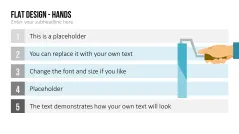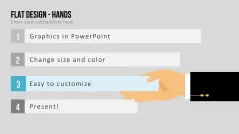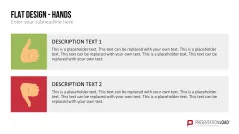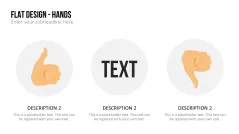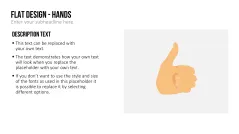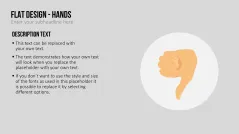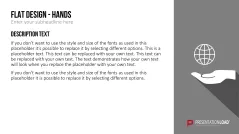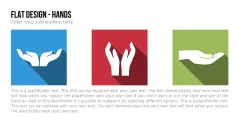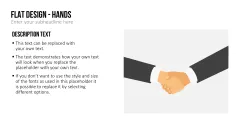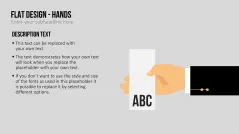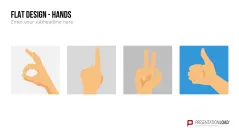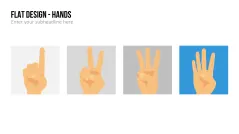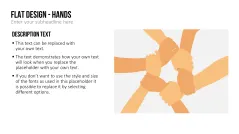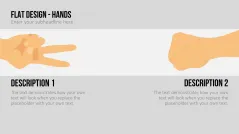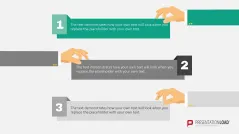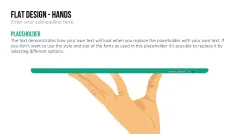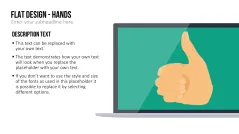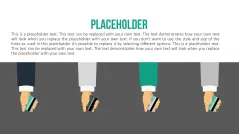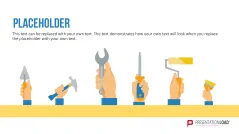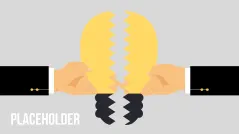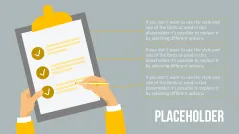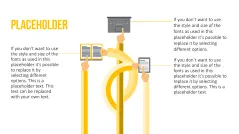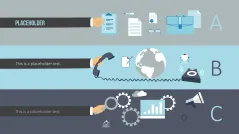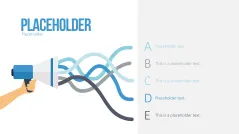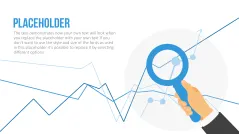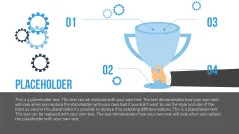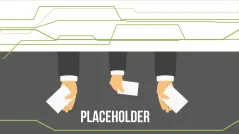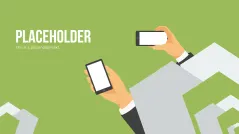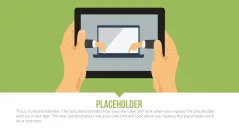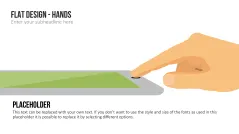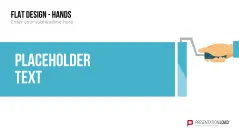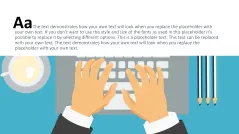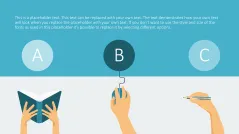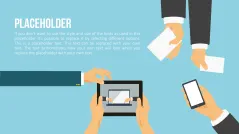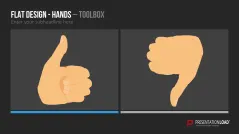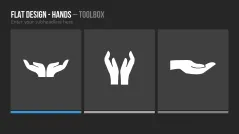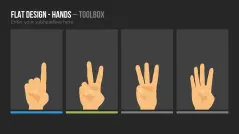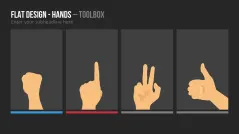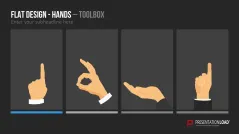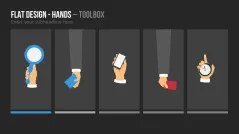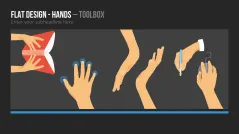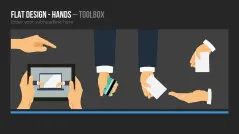 ST003 Flat Design - Diagrams (28 Slides)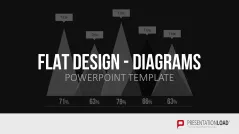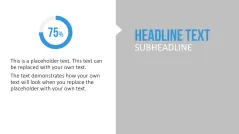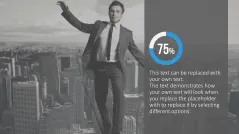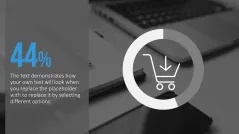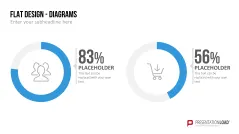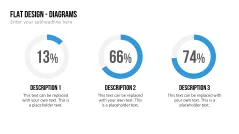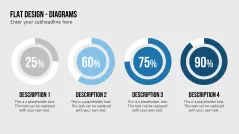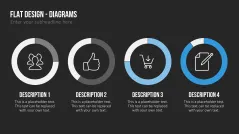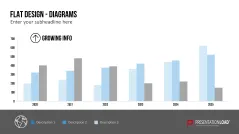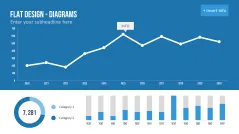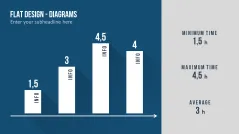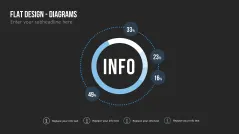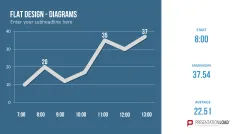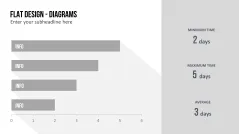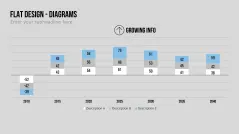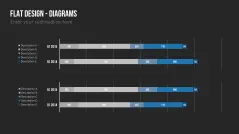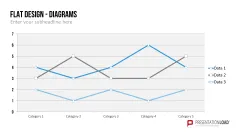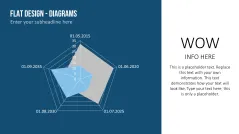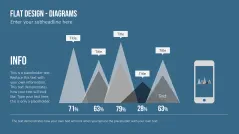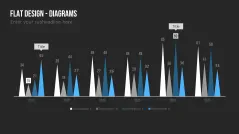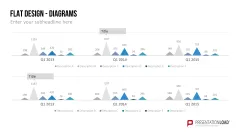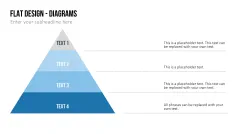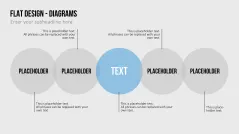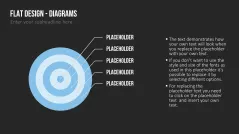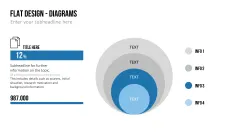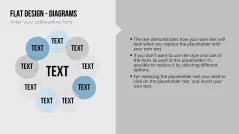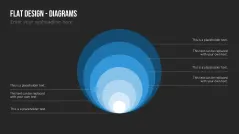 ST008 Flat Design - Tiles (64 Slides)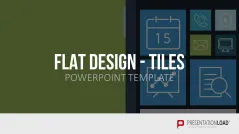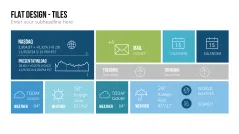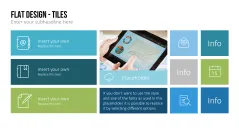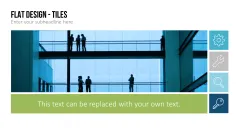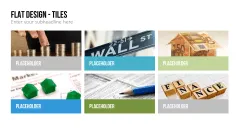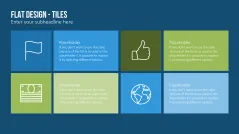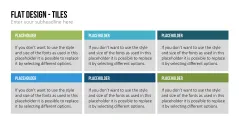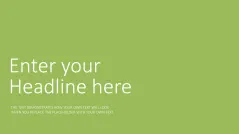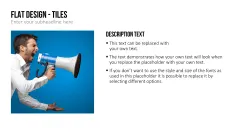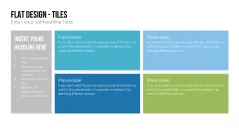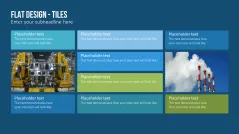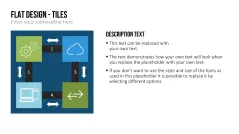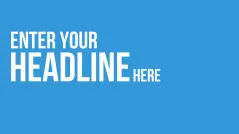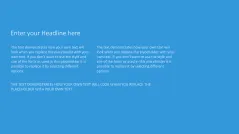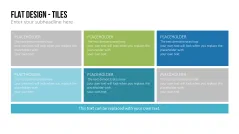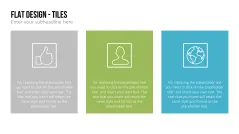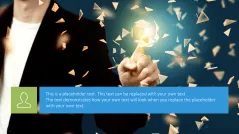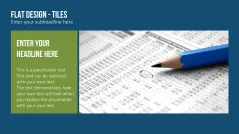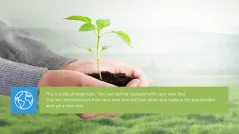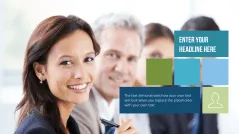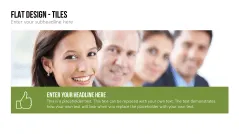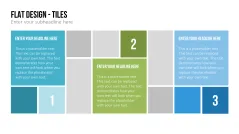 ST009 Flat Design - Line Icons (24 Slides)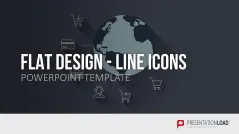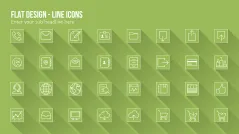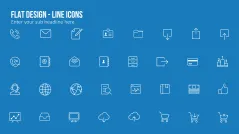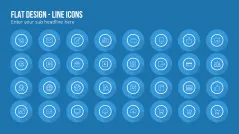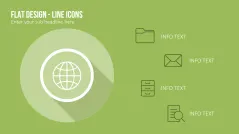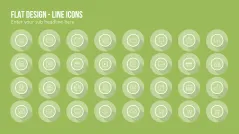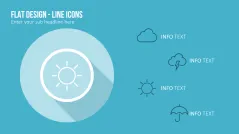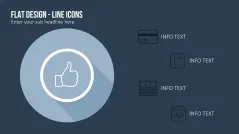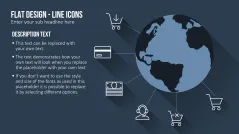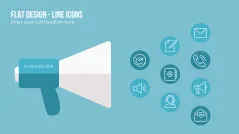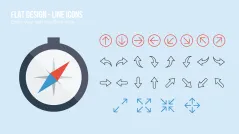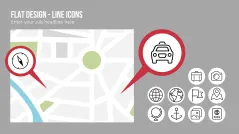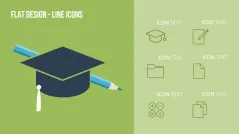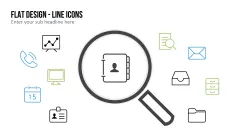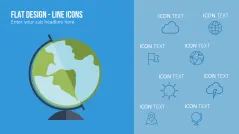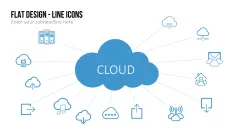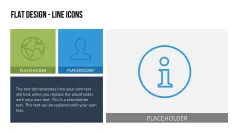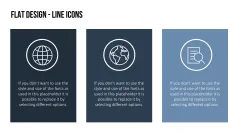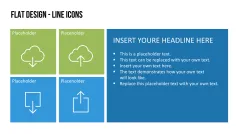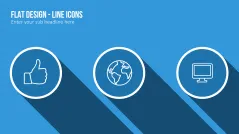 ST011 Flat Design - Social Media (28 Slides)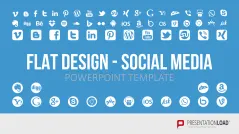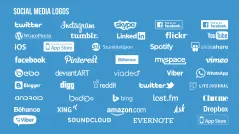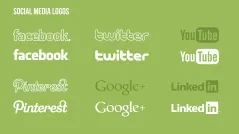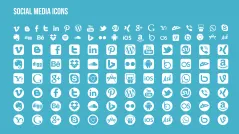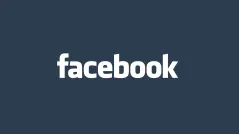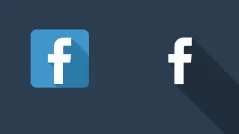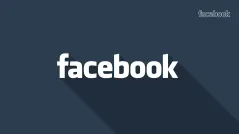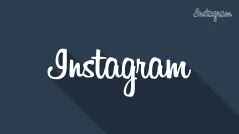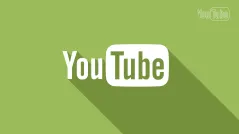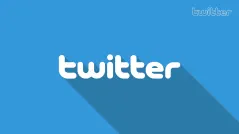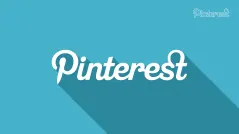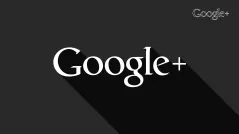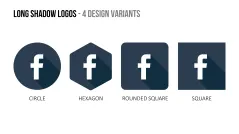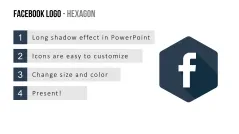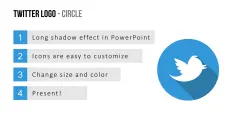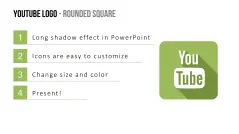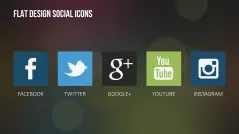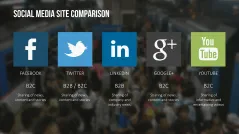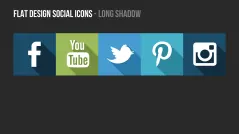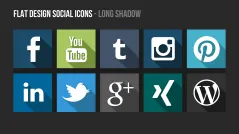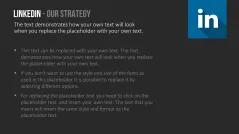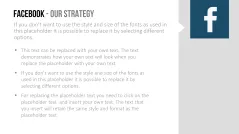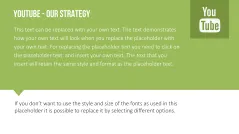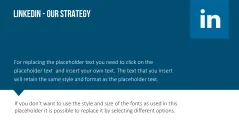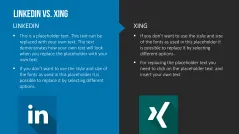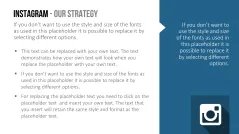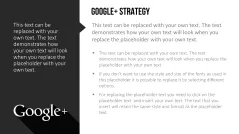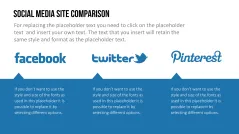 ST013 Flat Design - Space (56 Slides)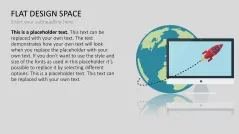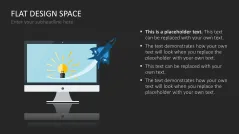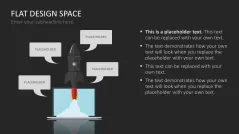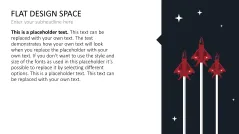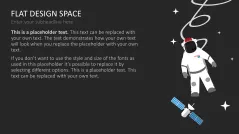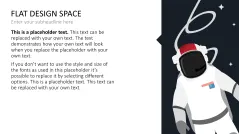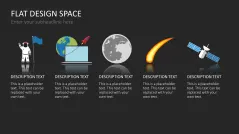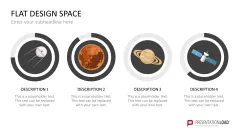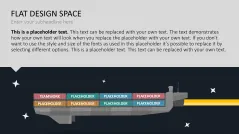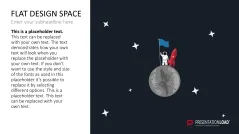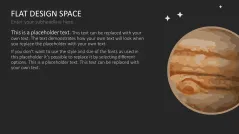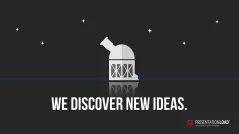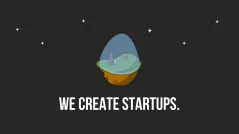 ST015 Flat Design - Icons Collection (72 Slides)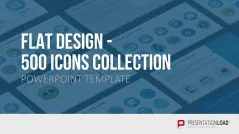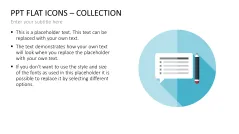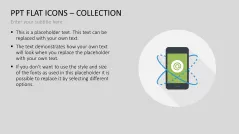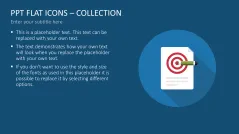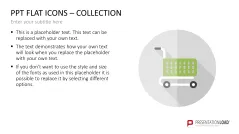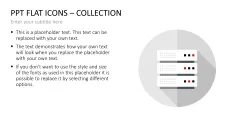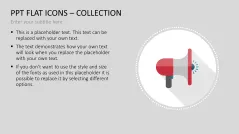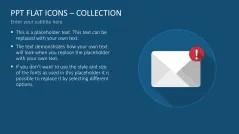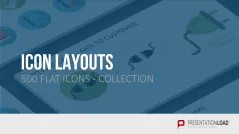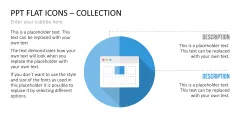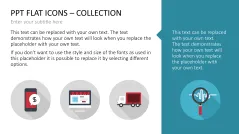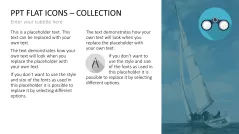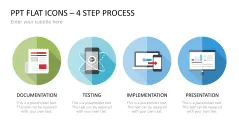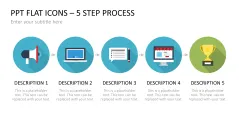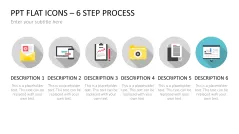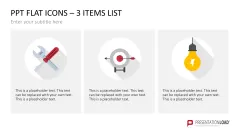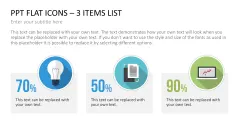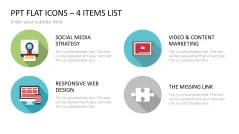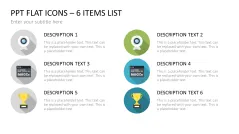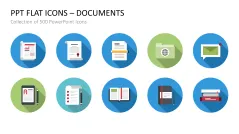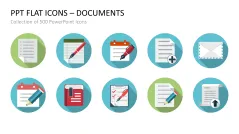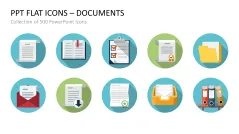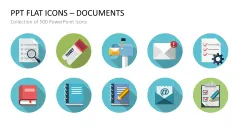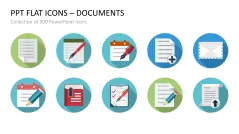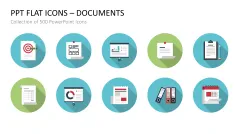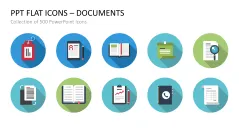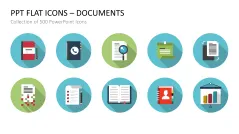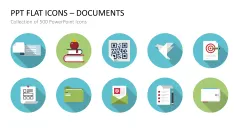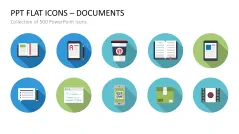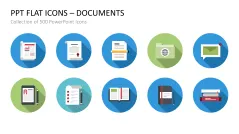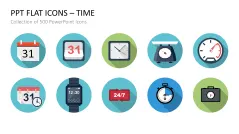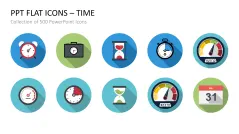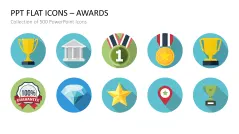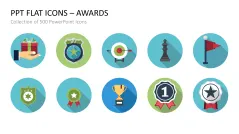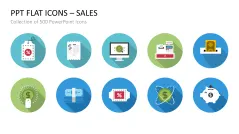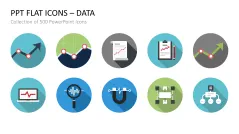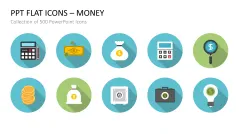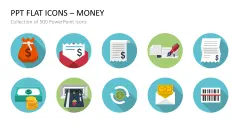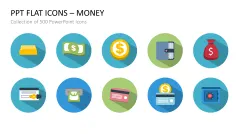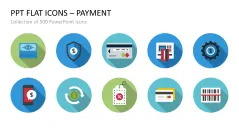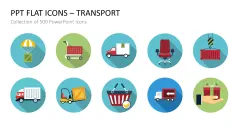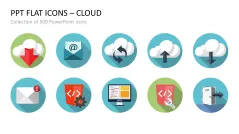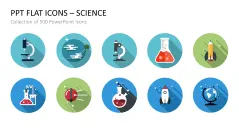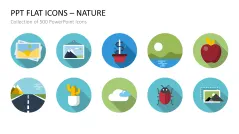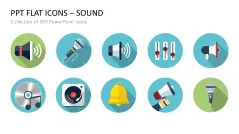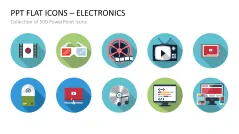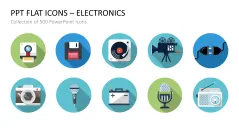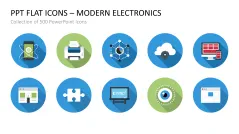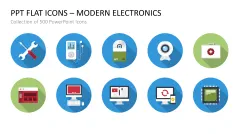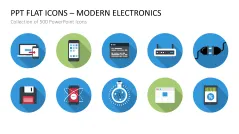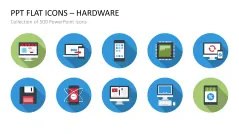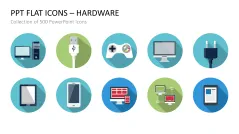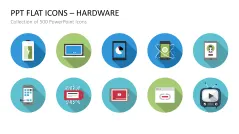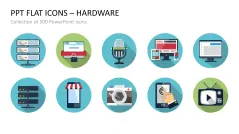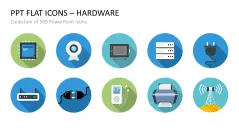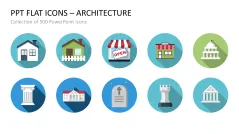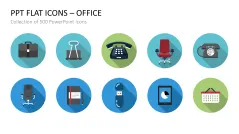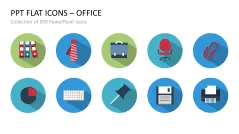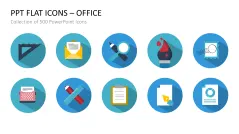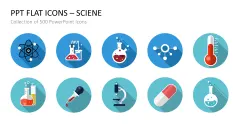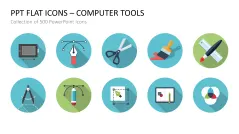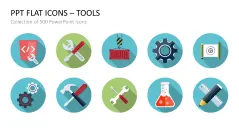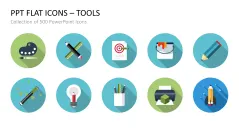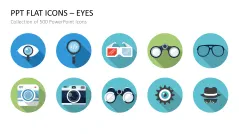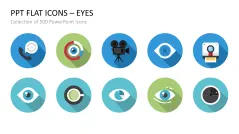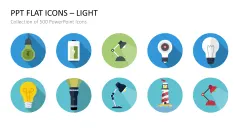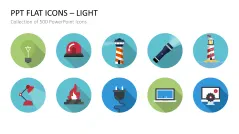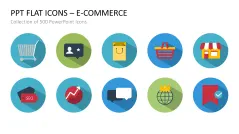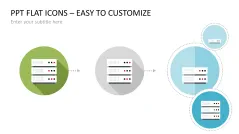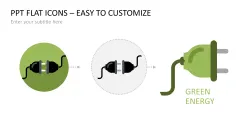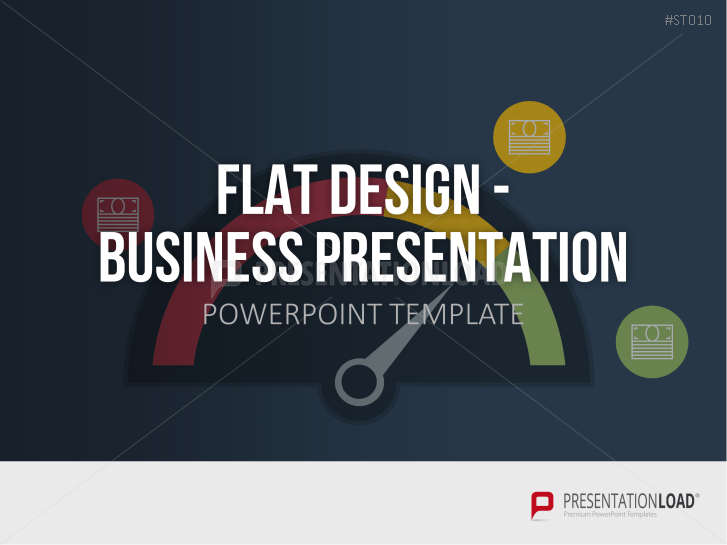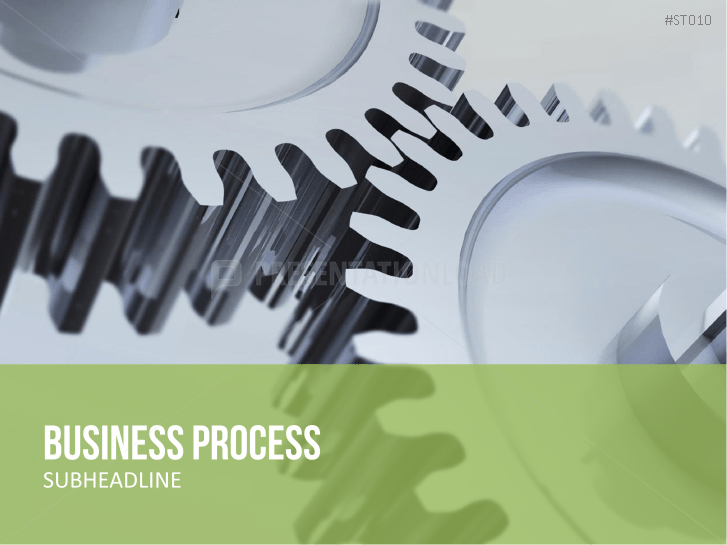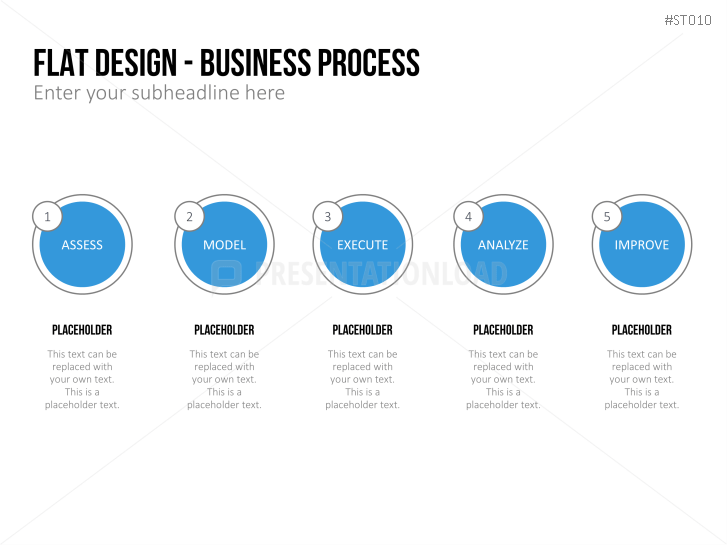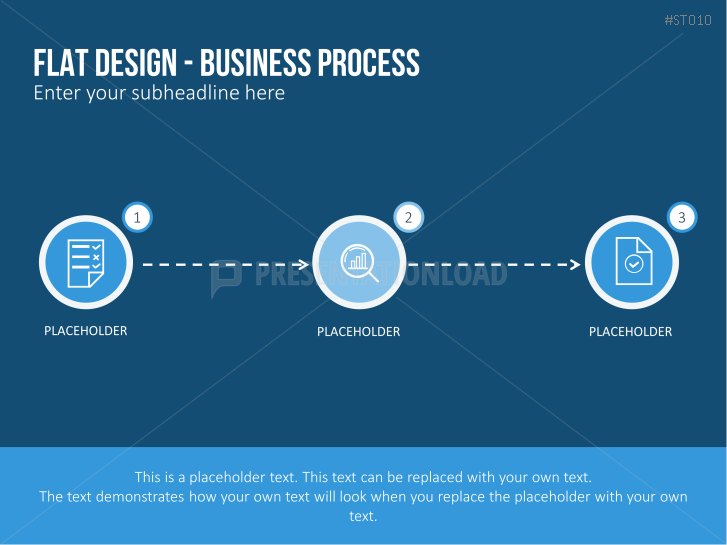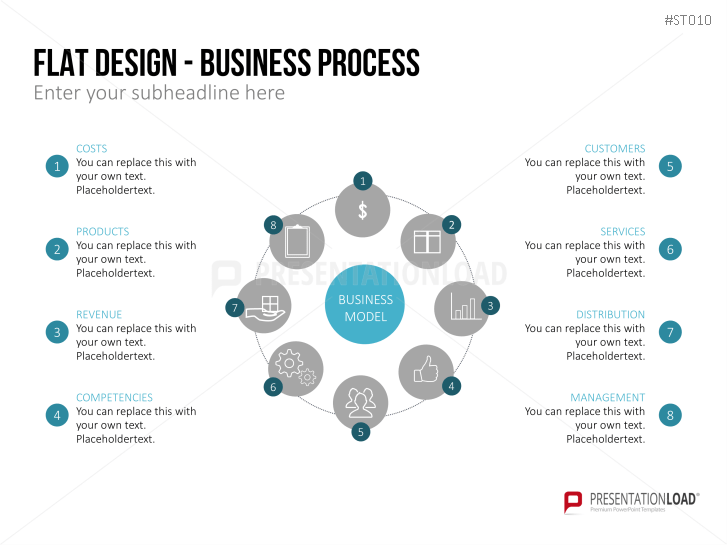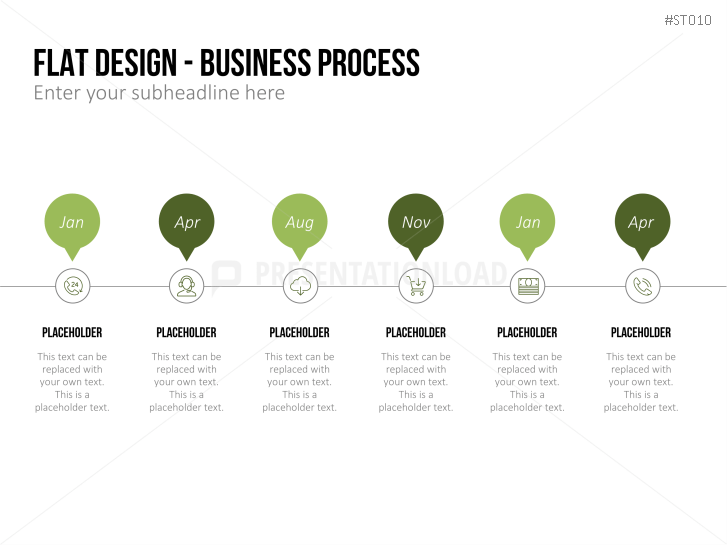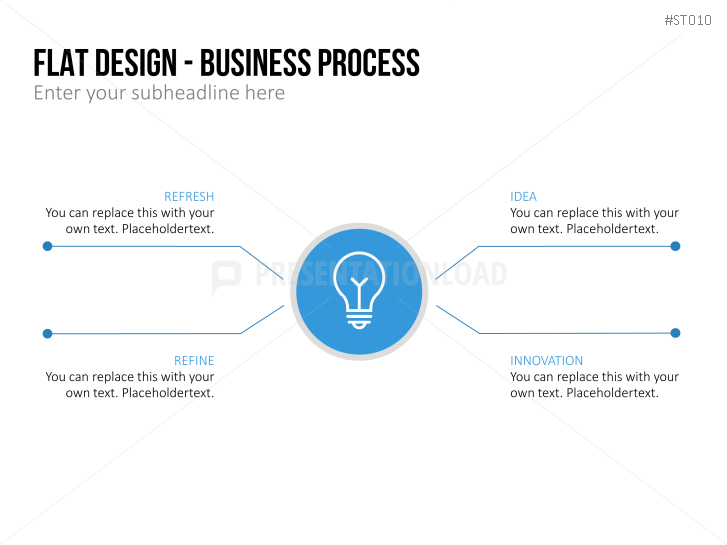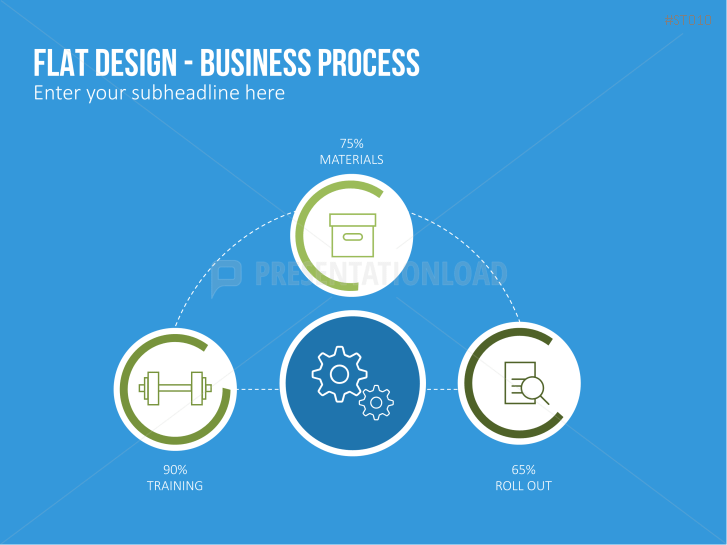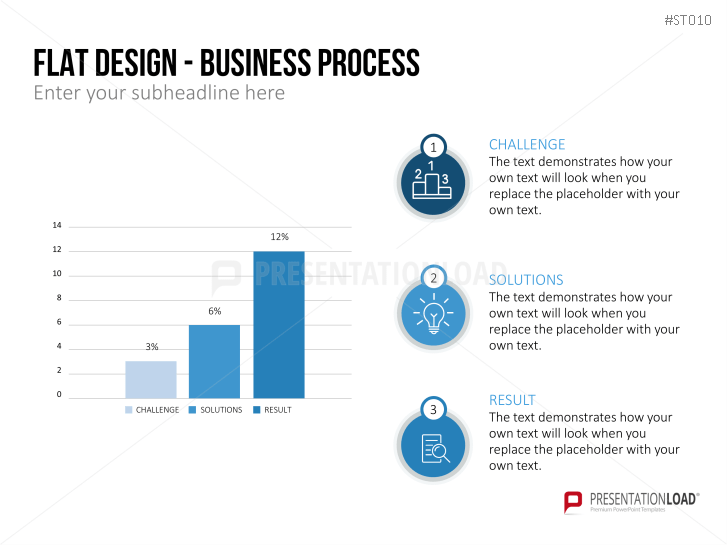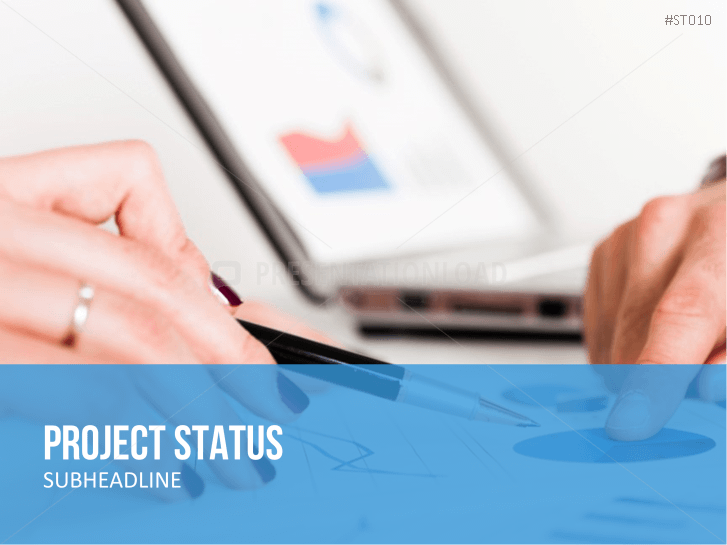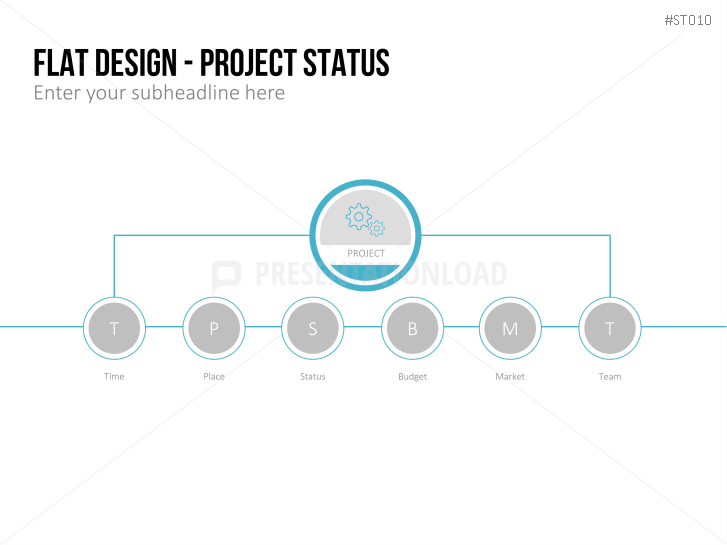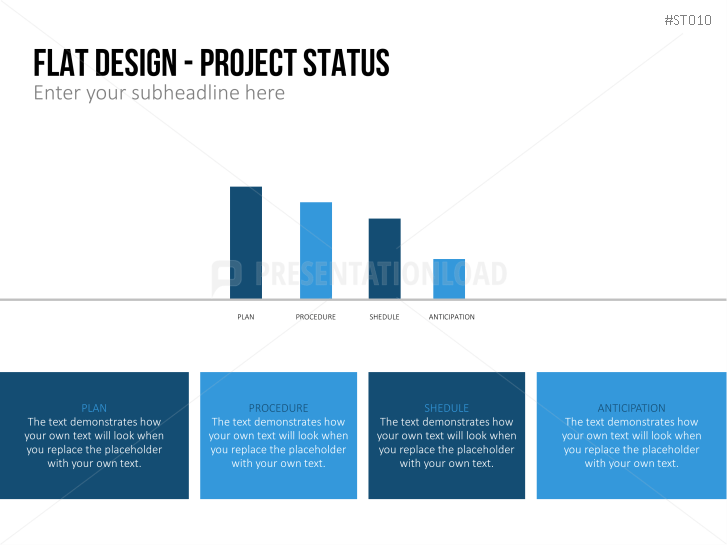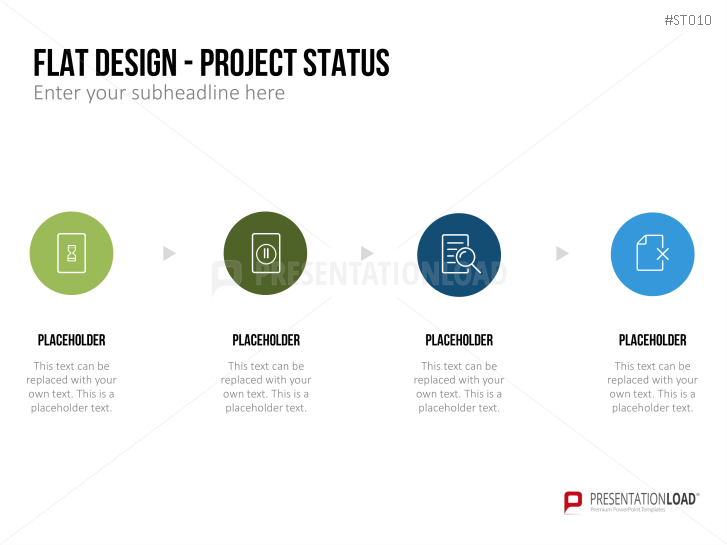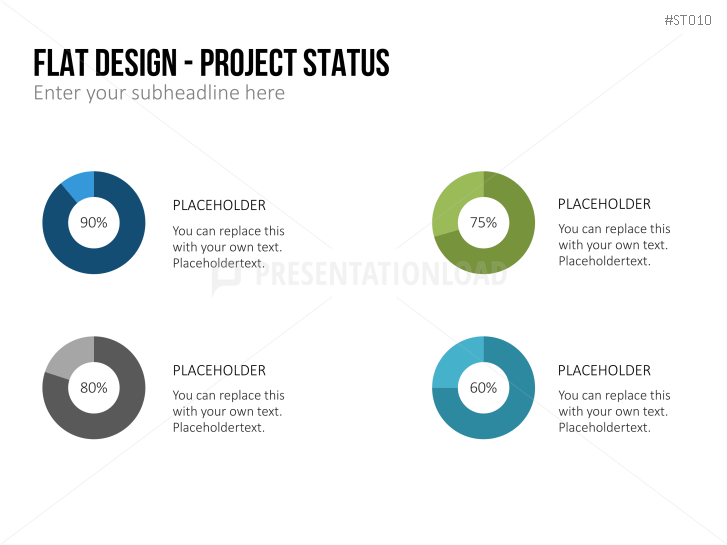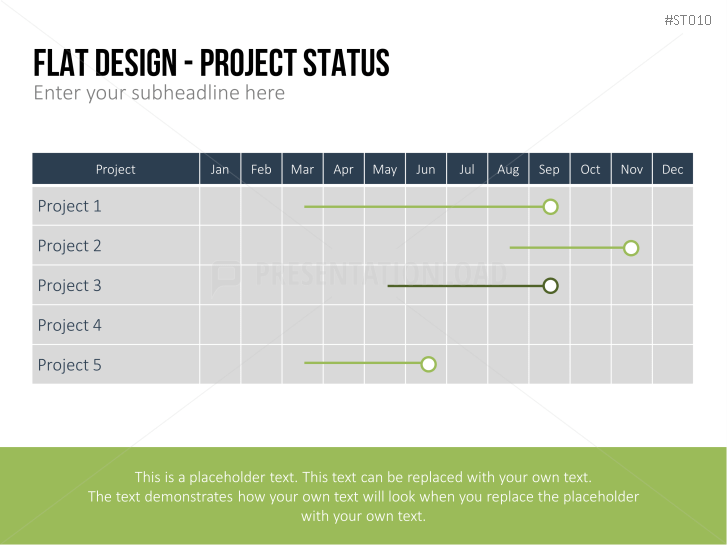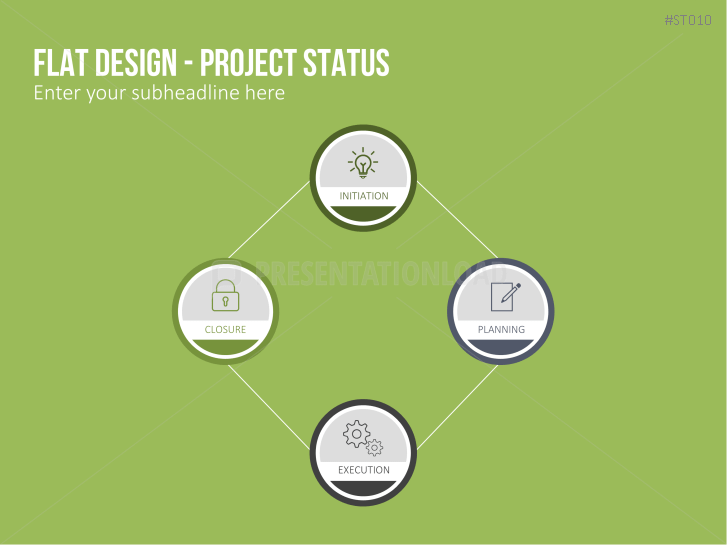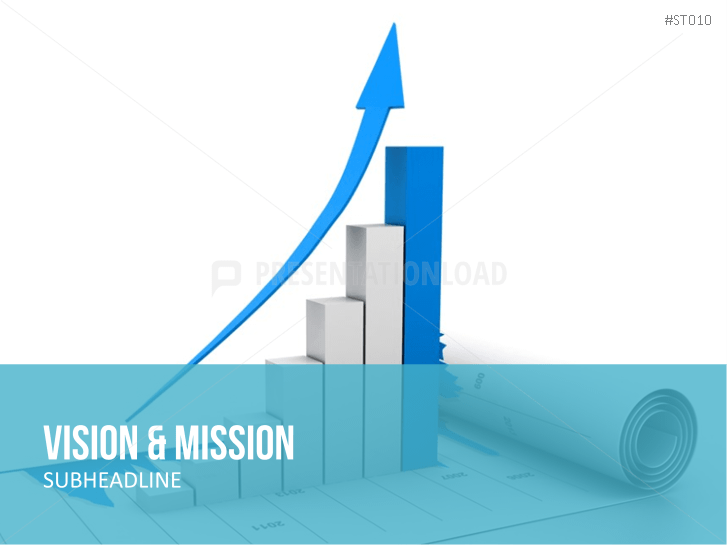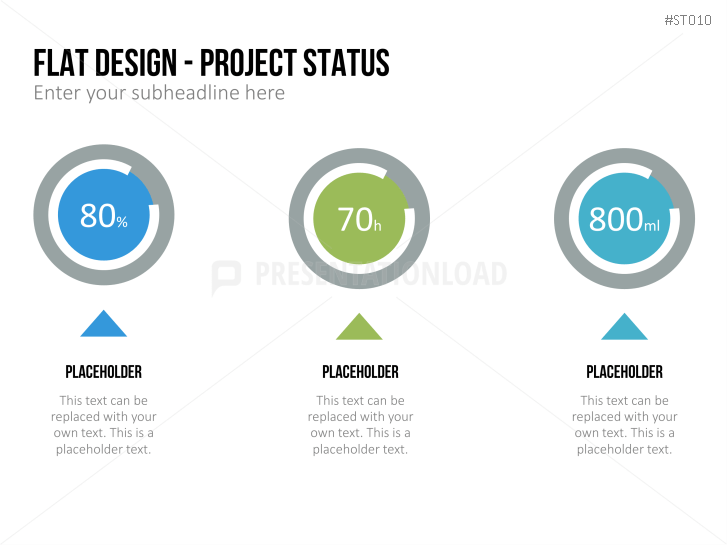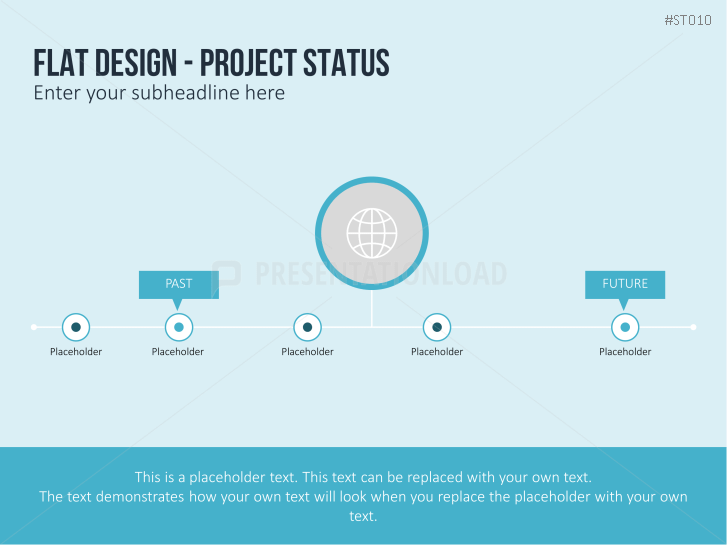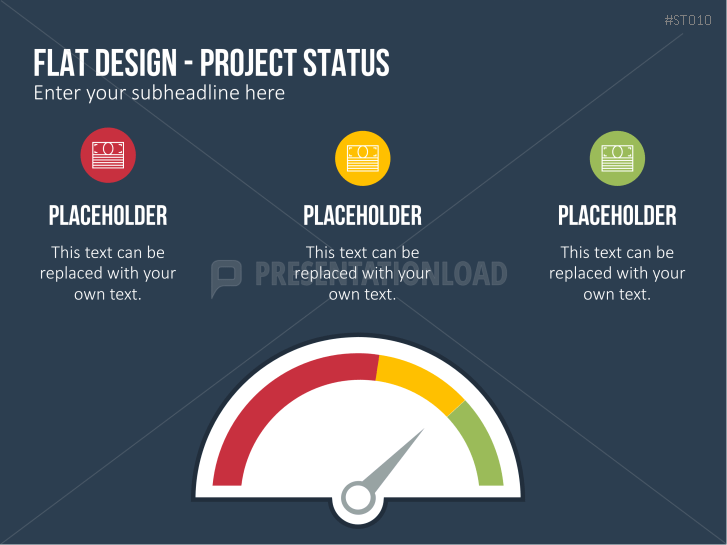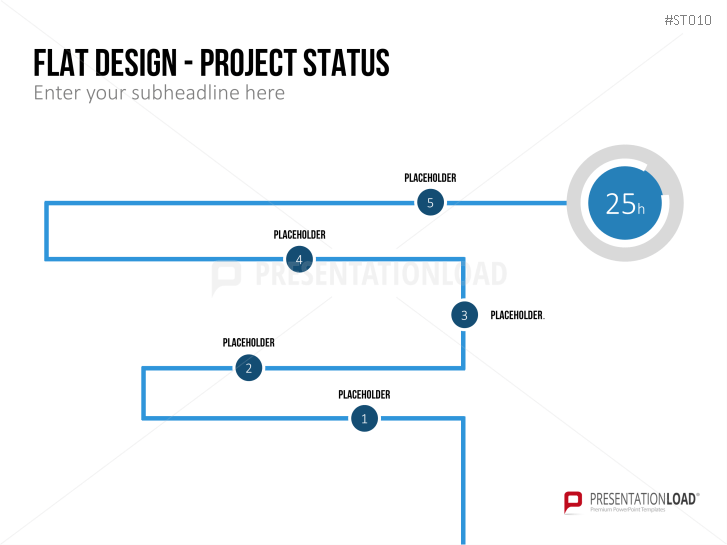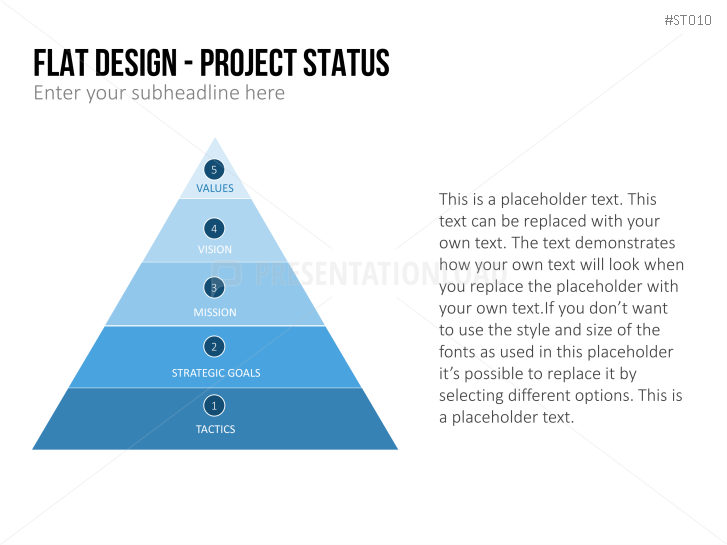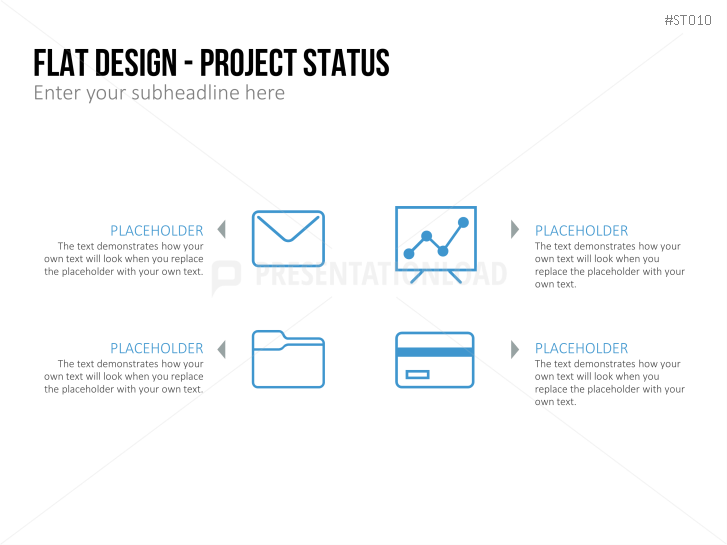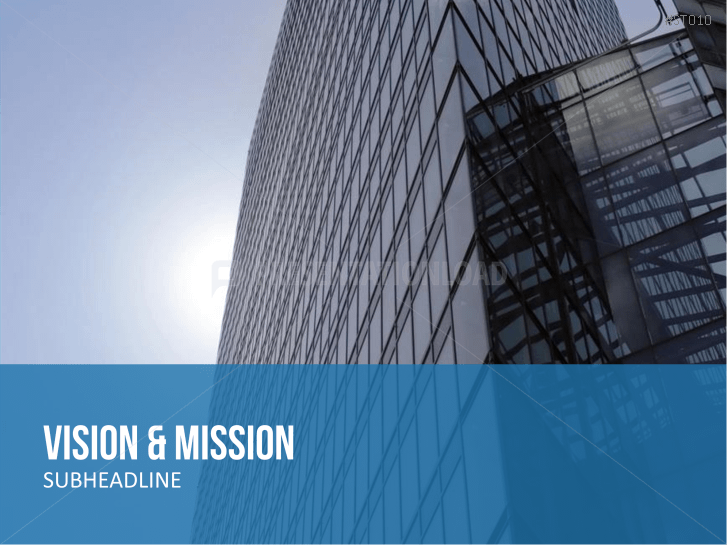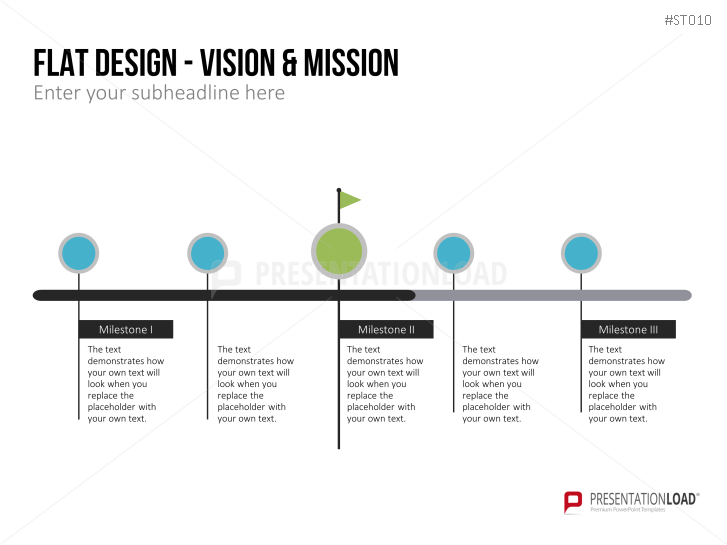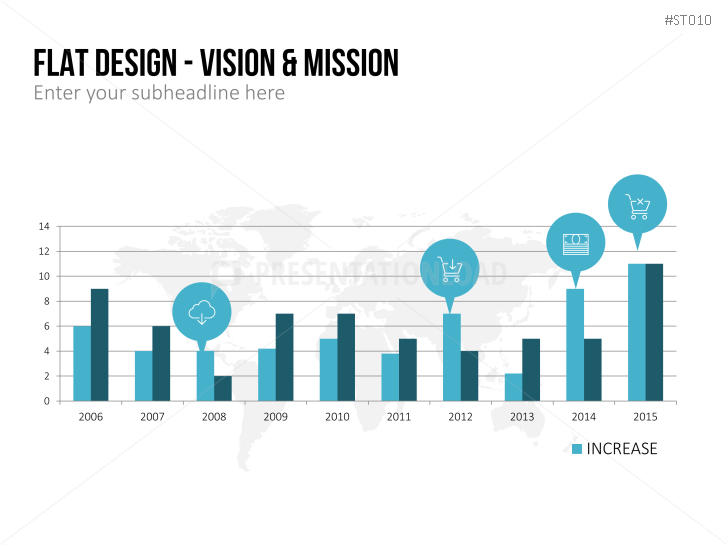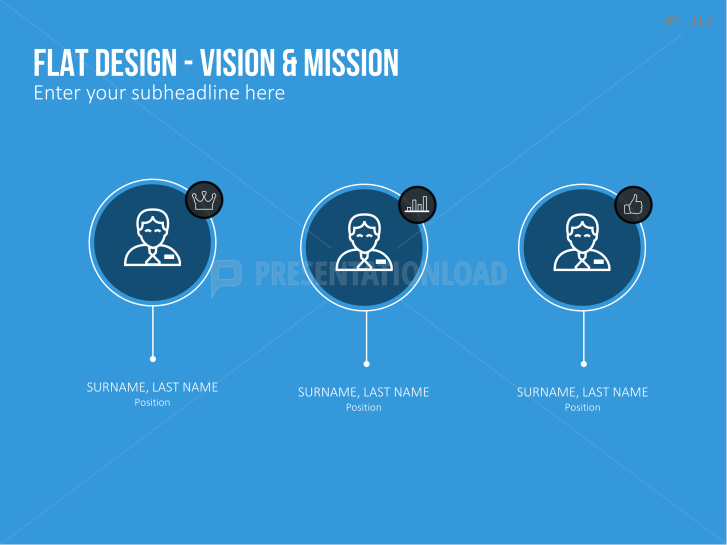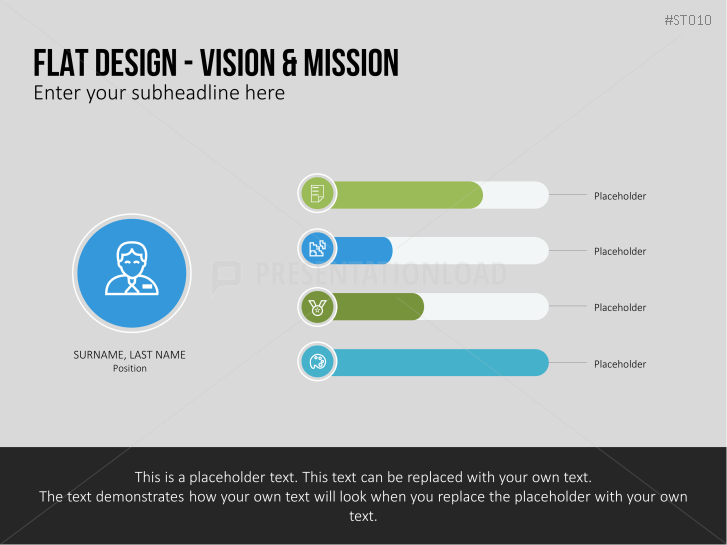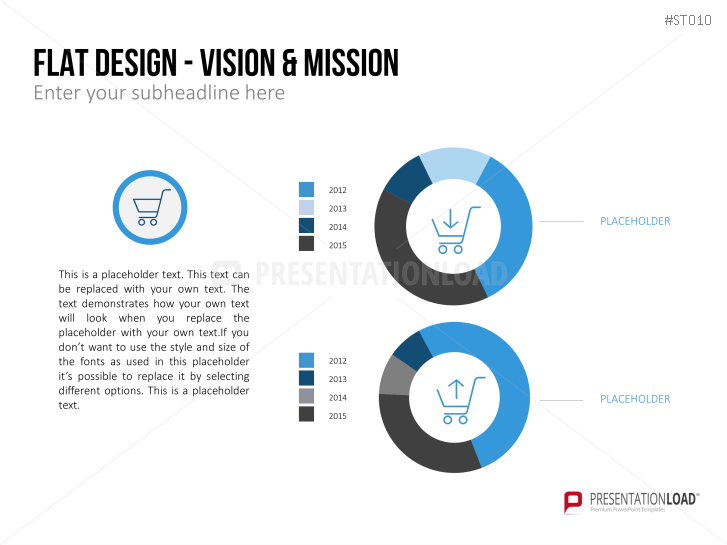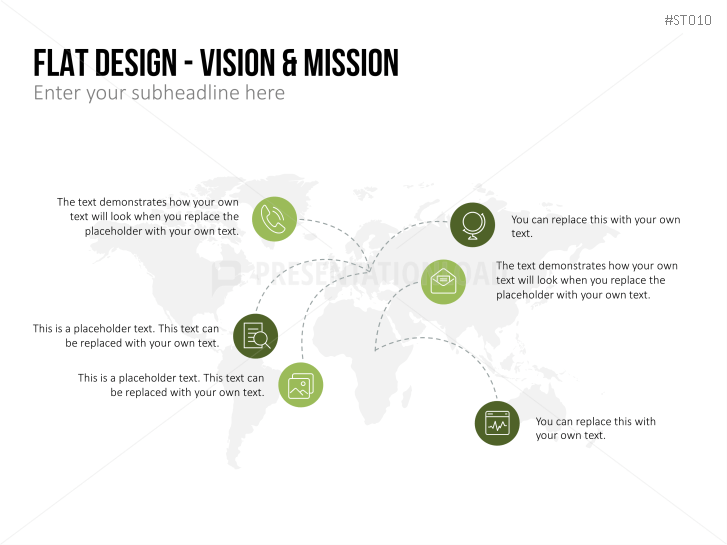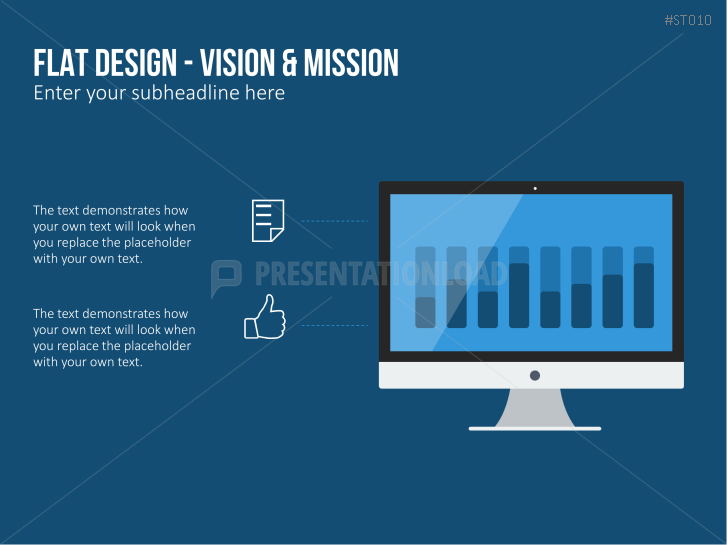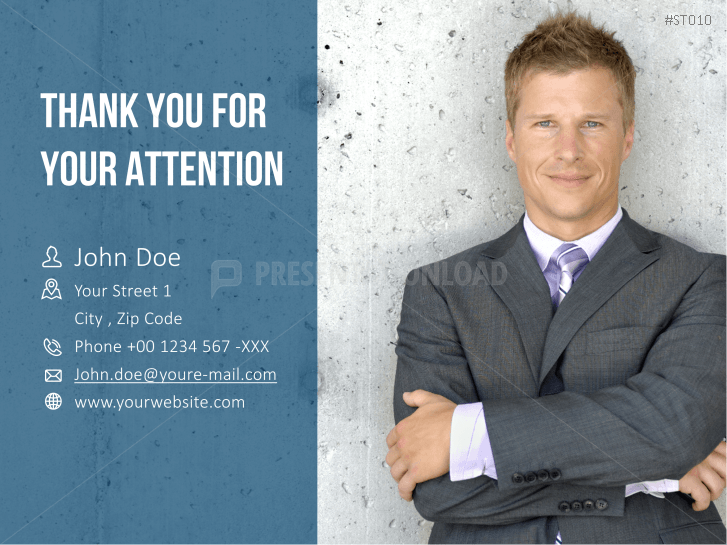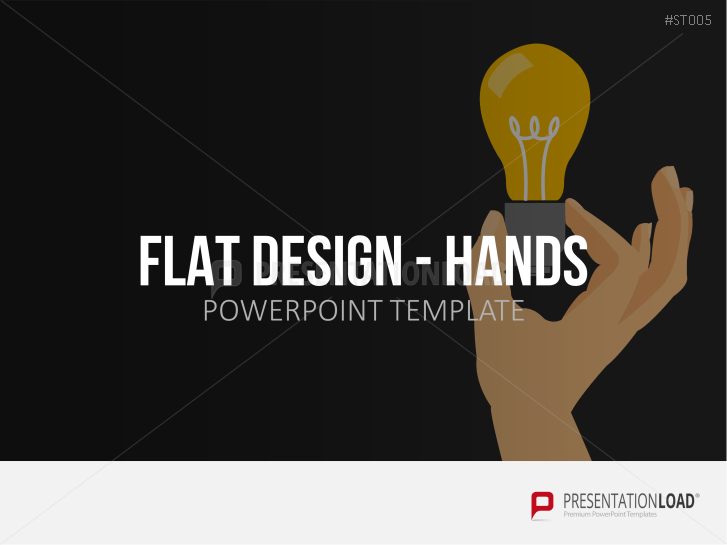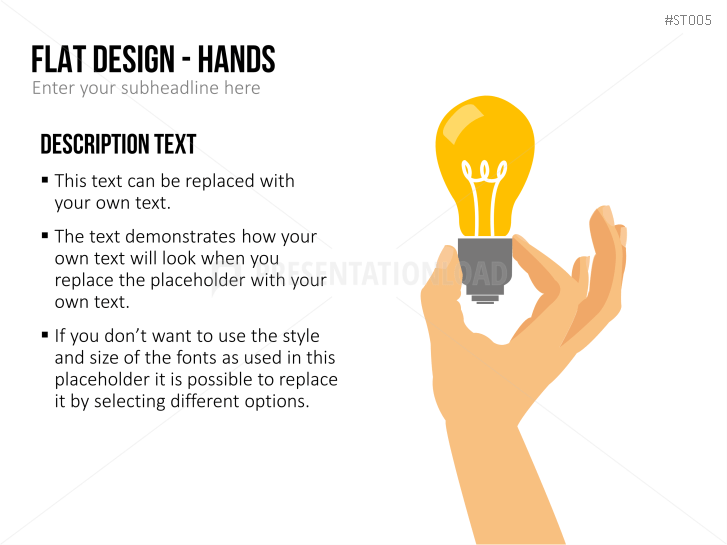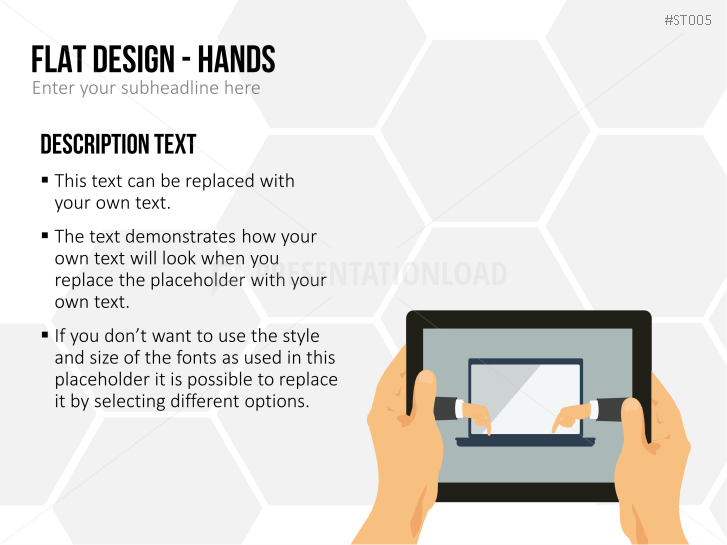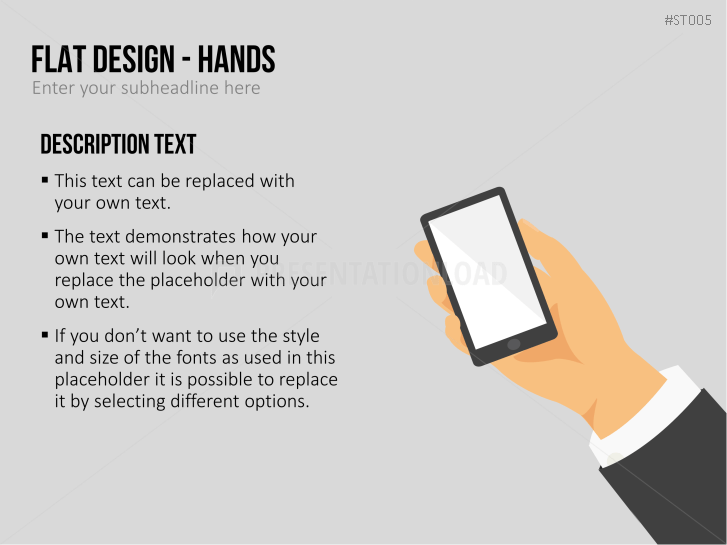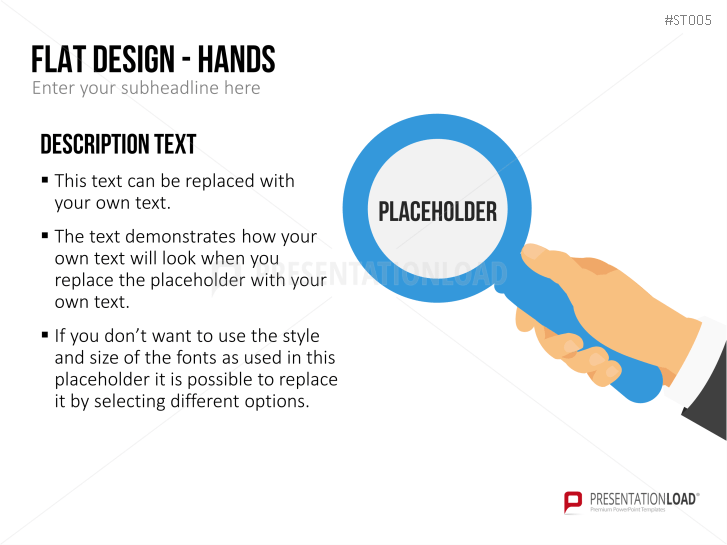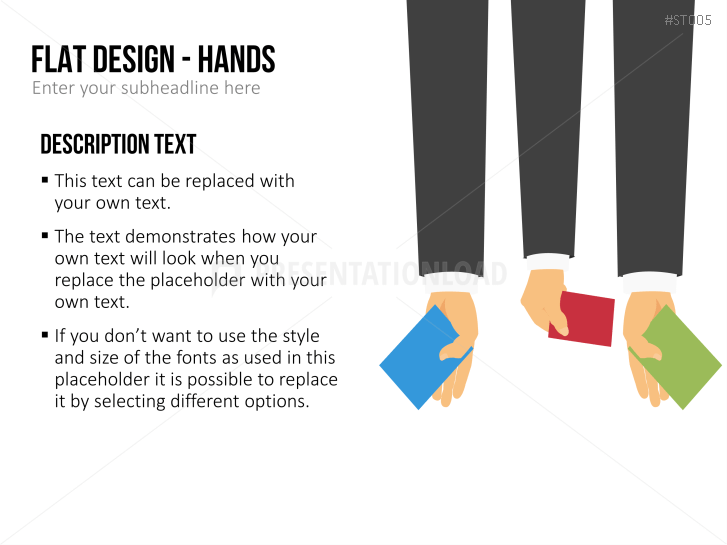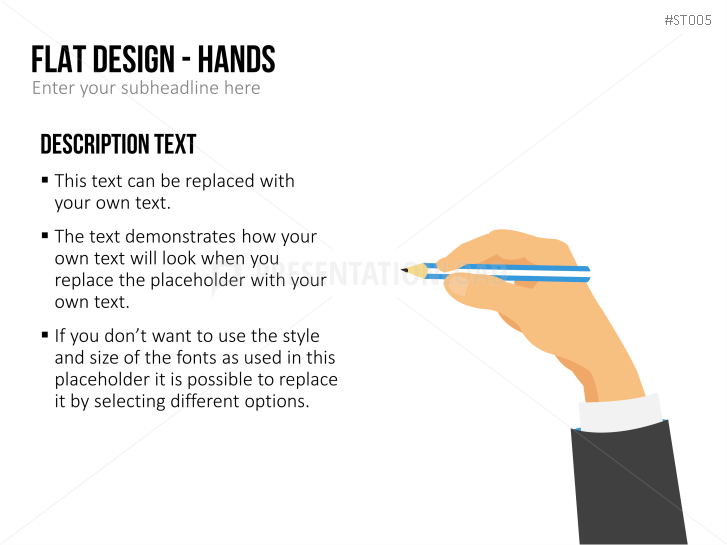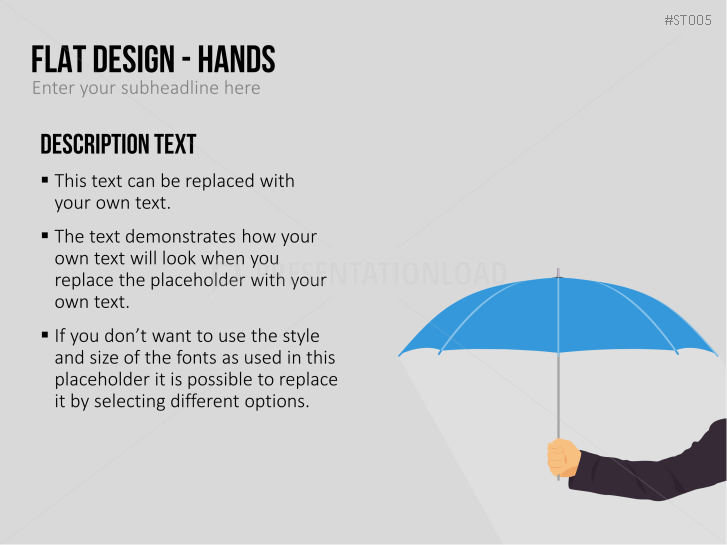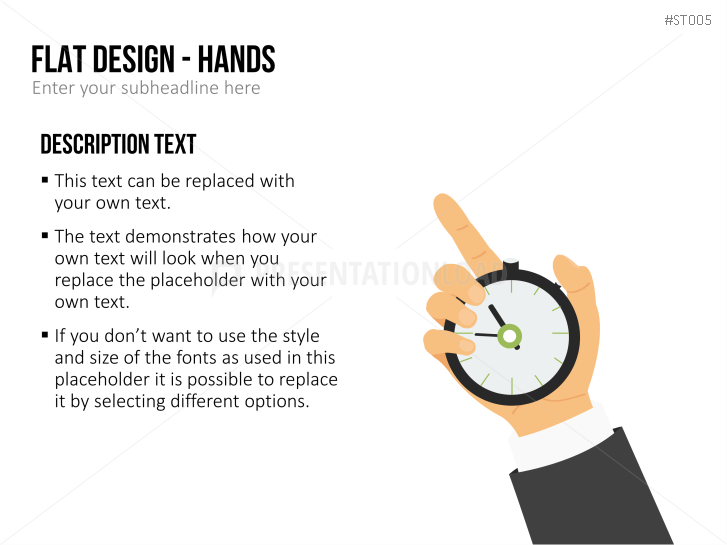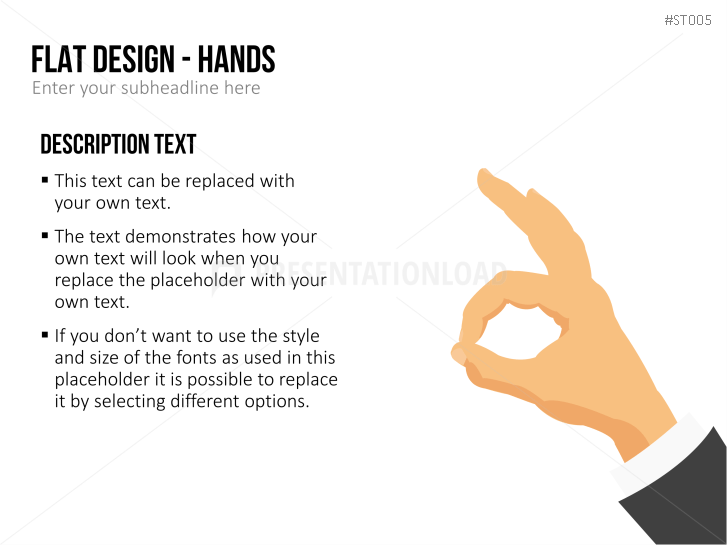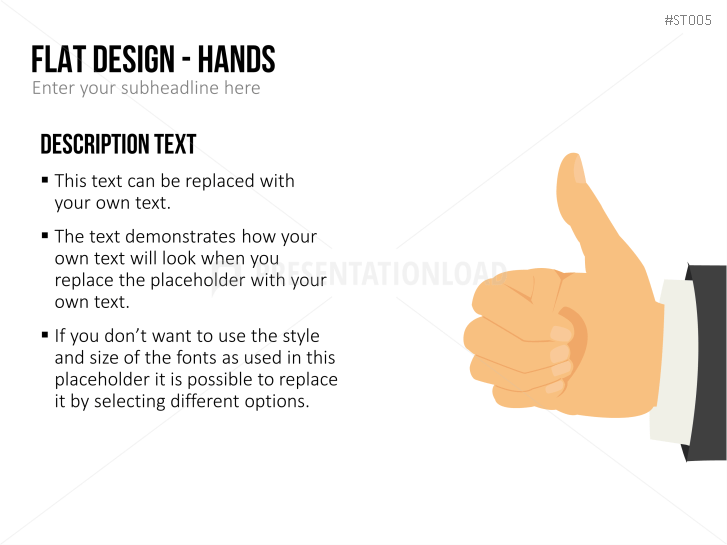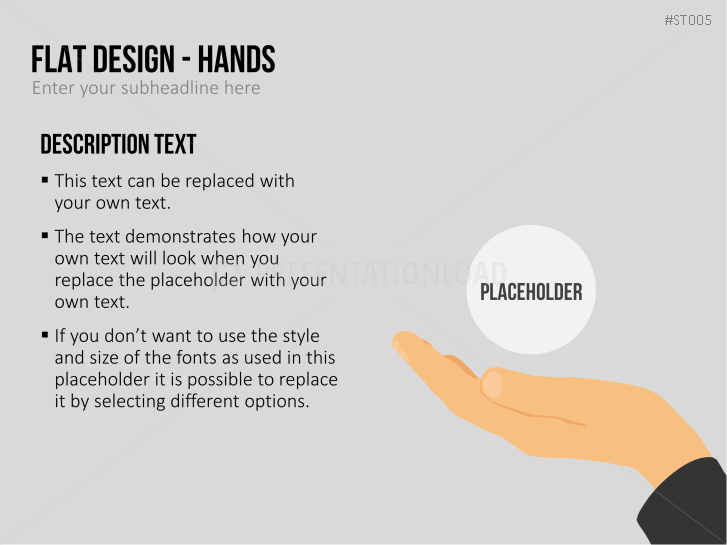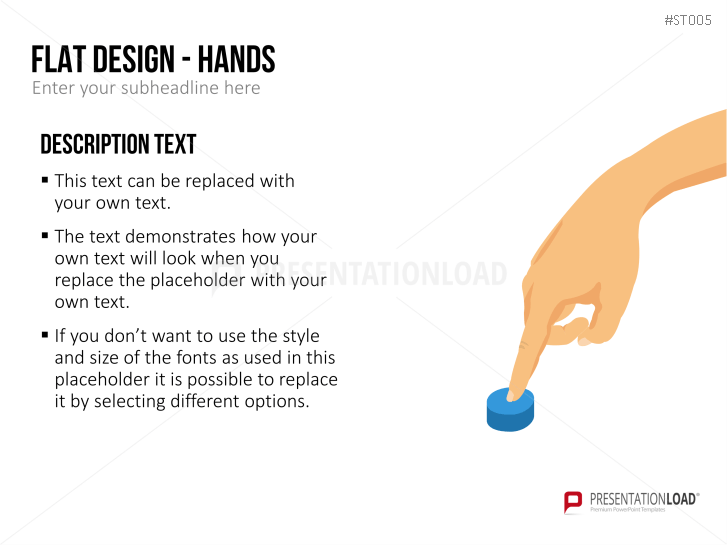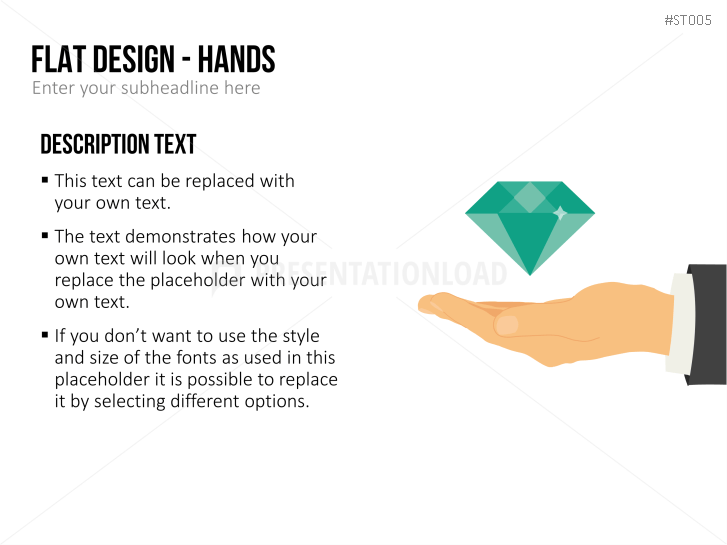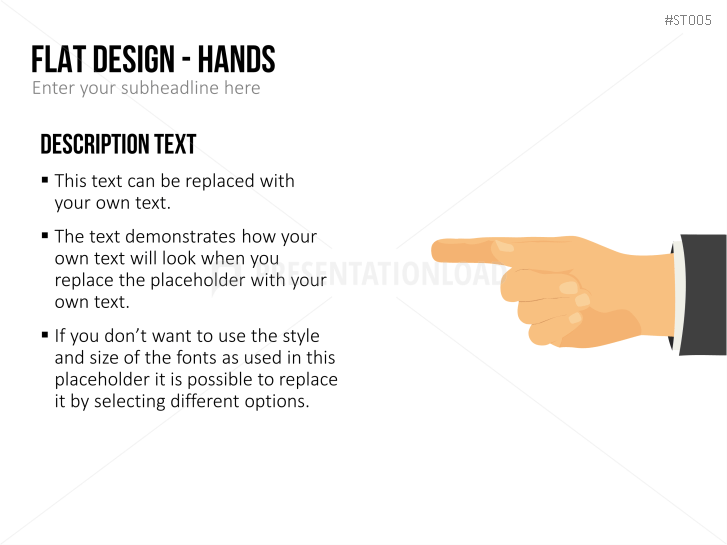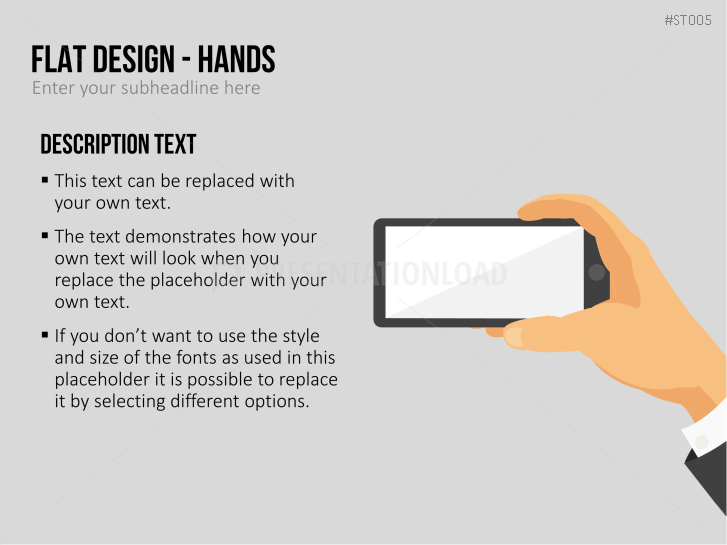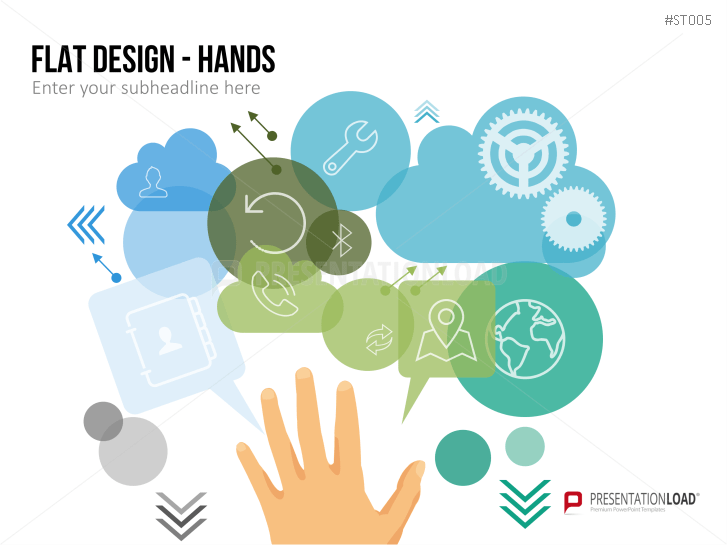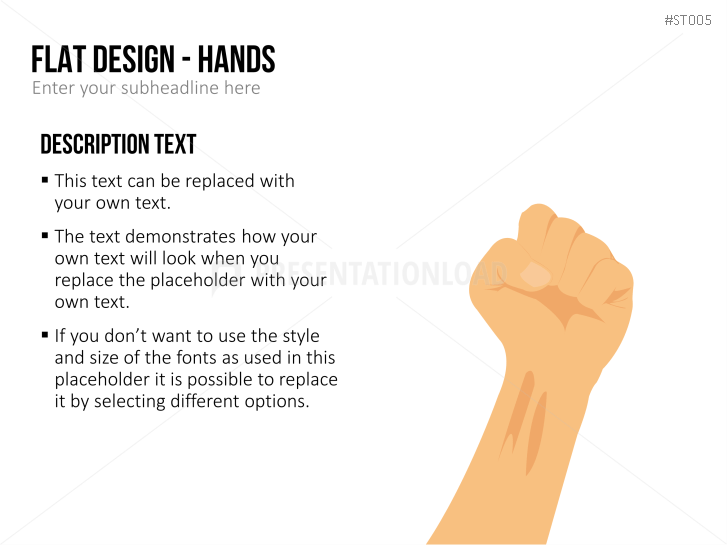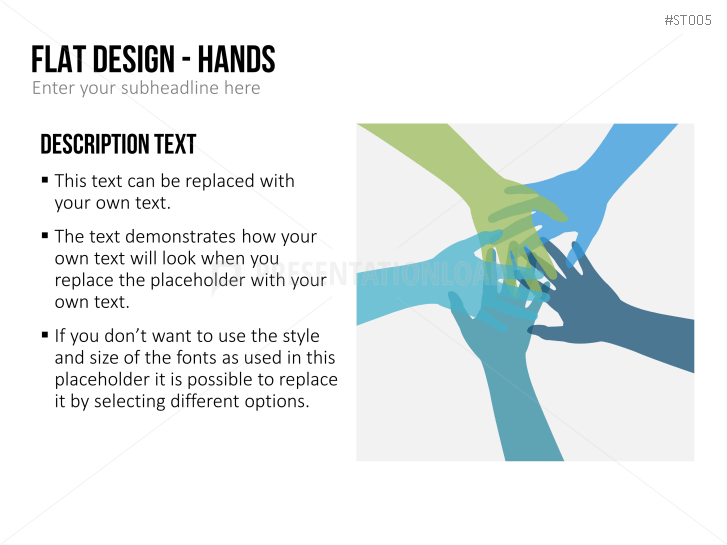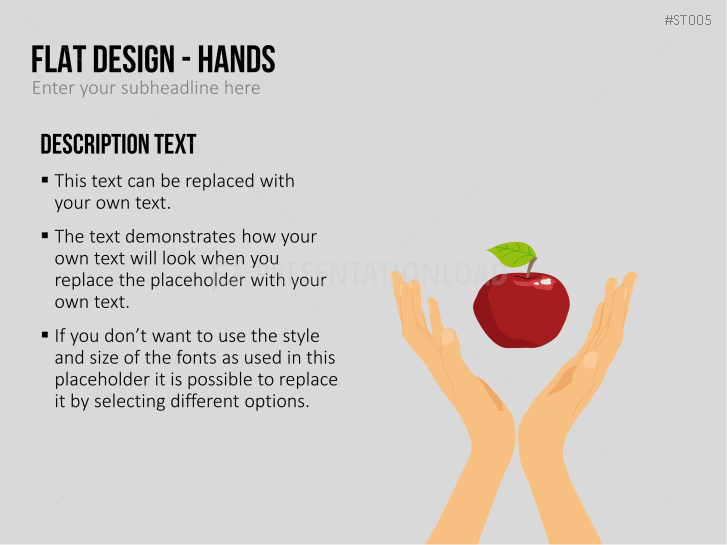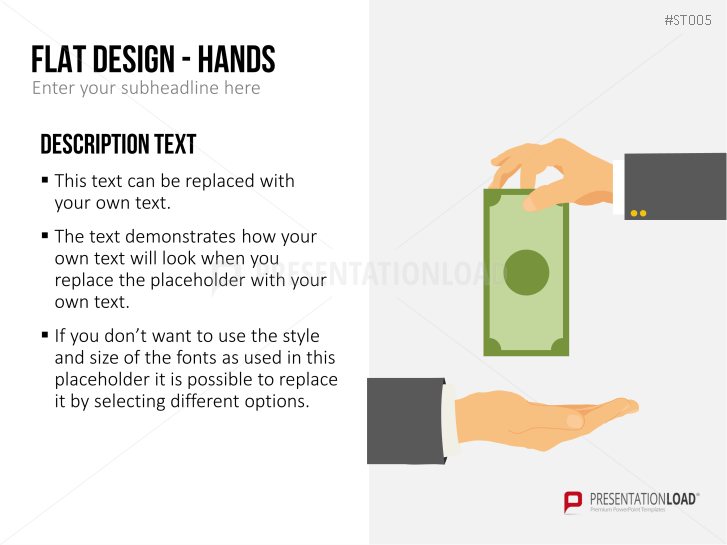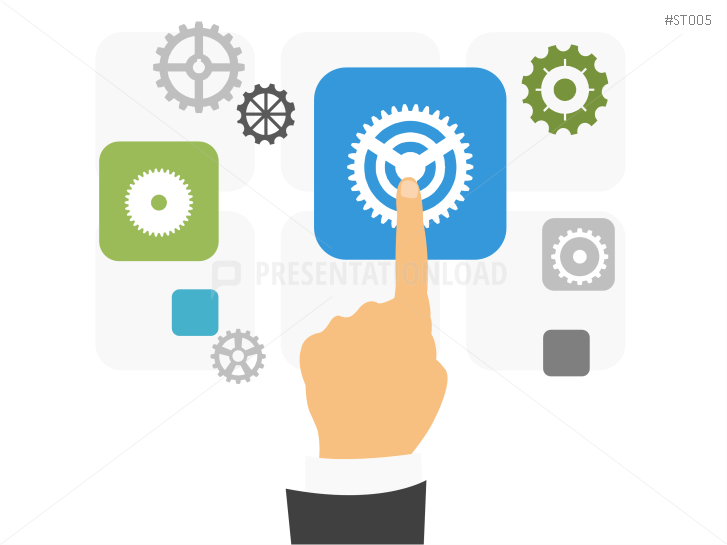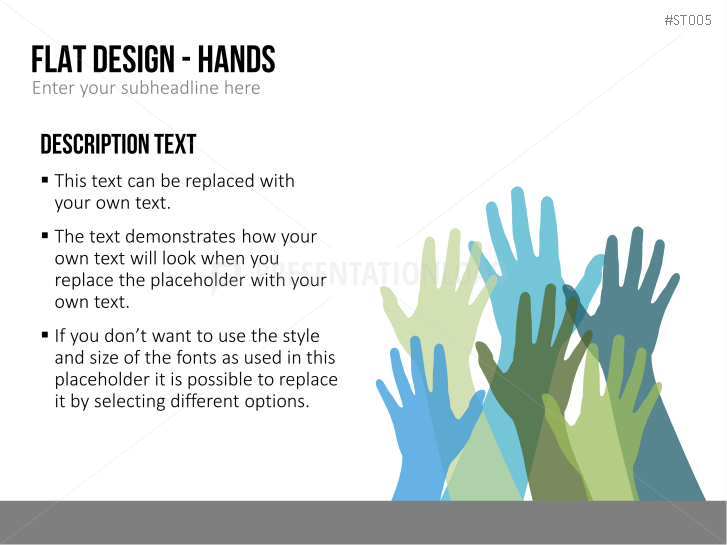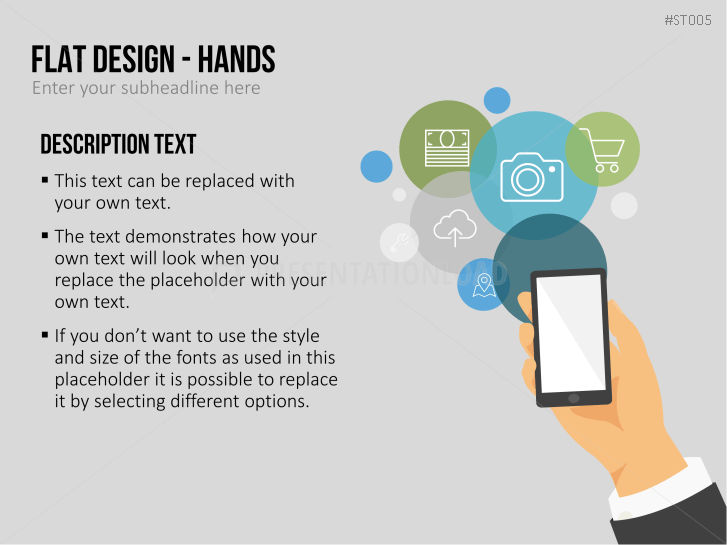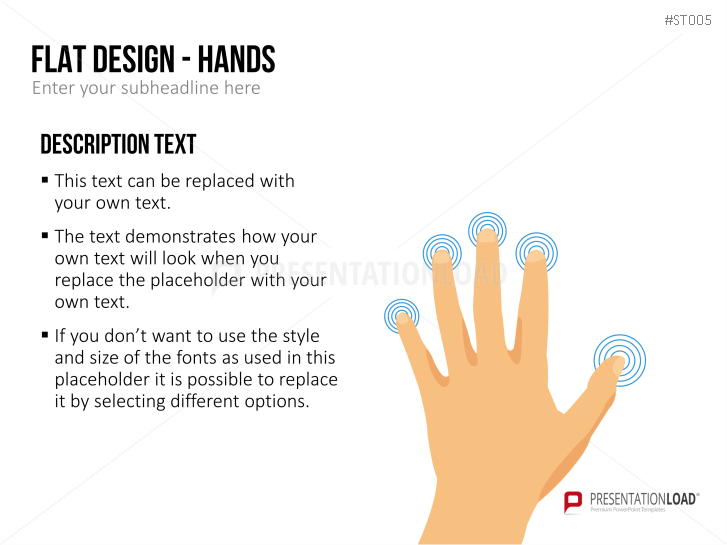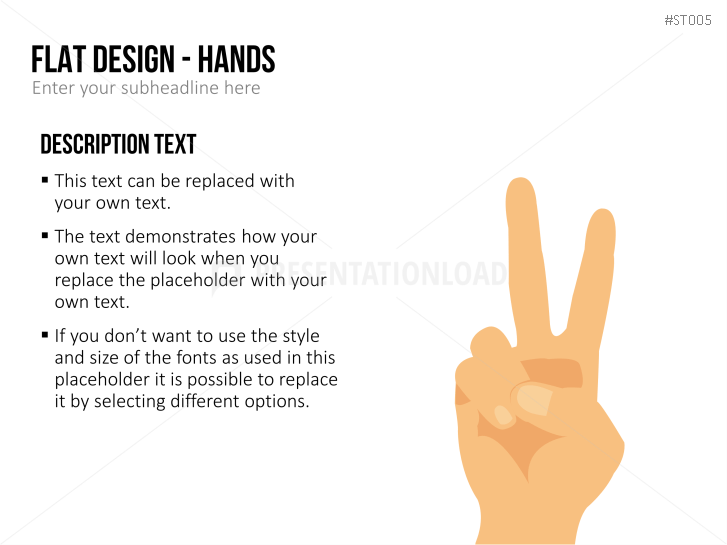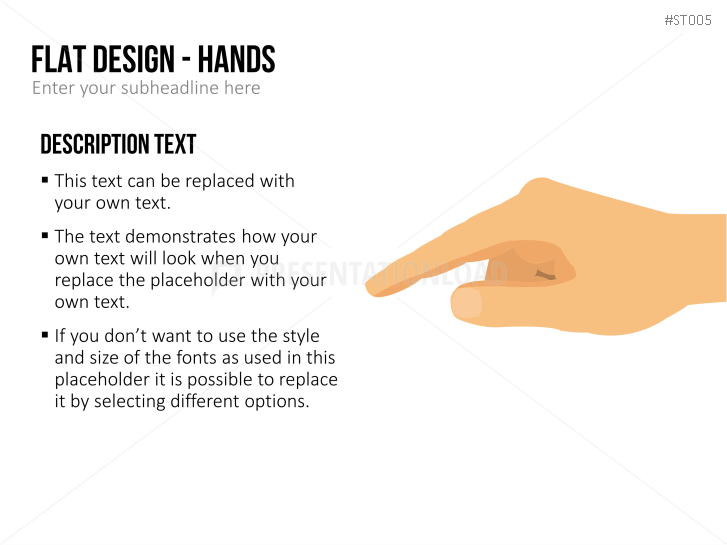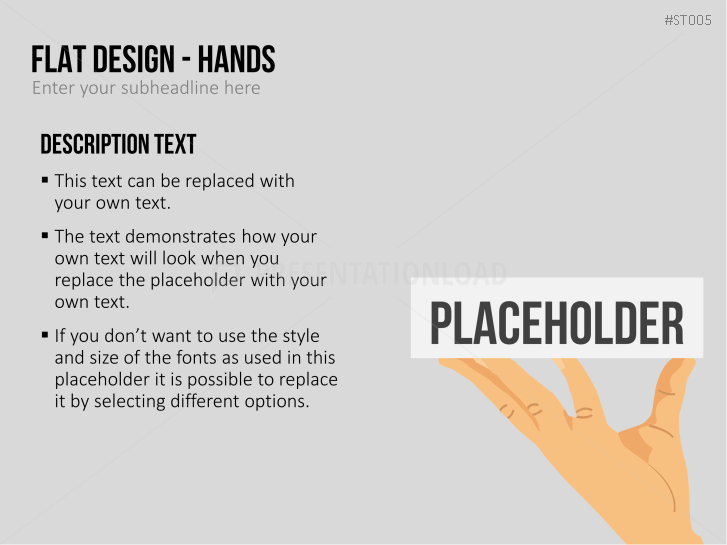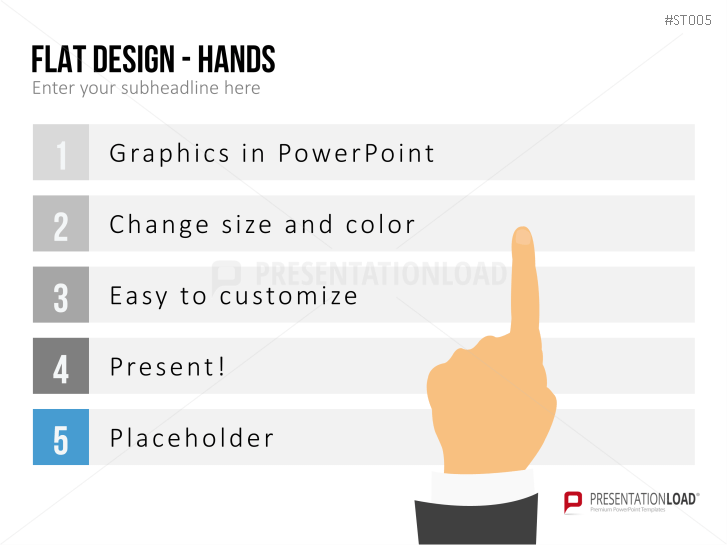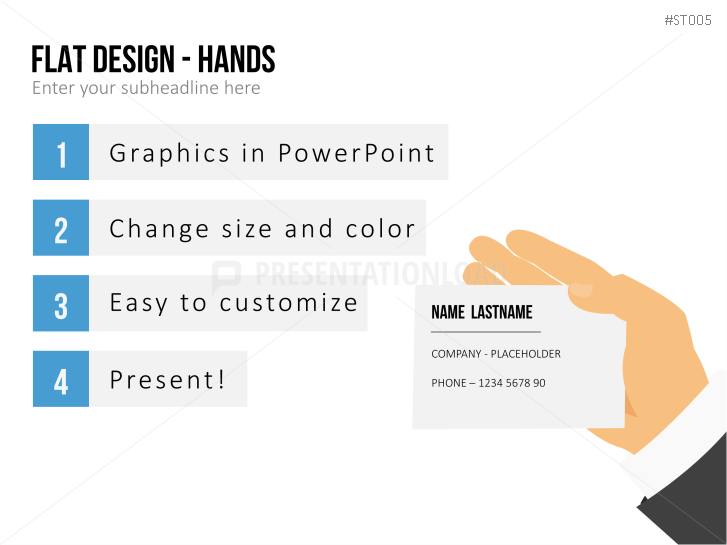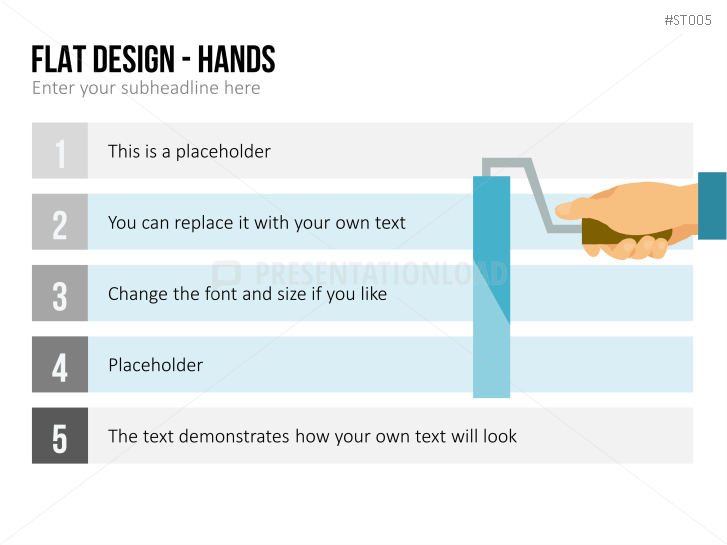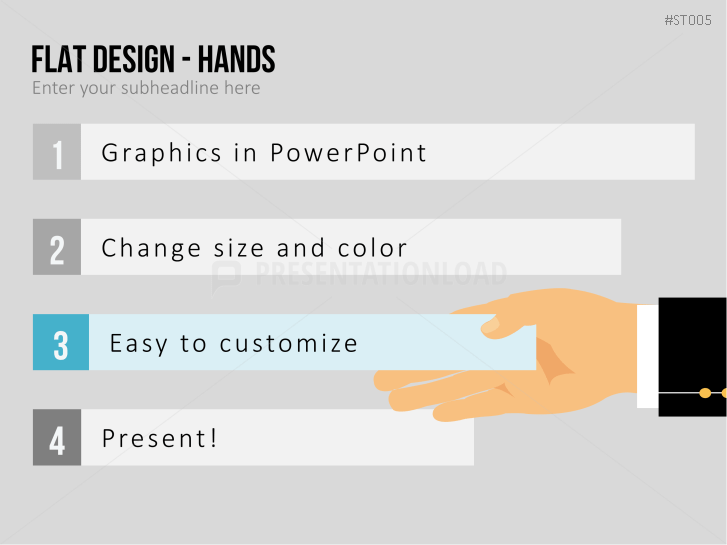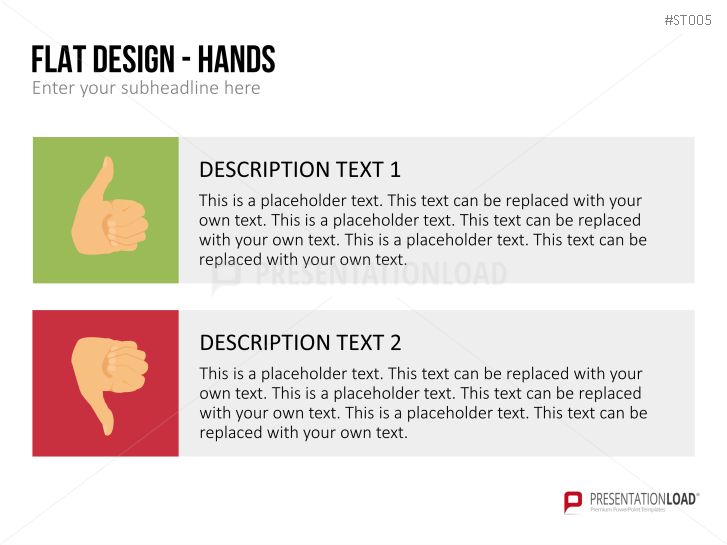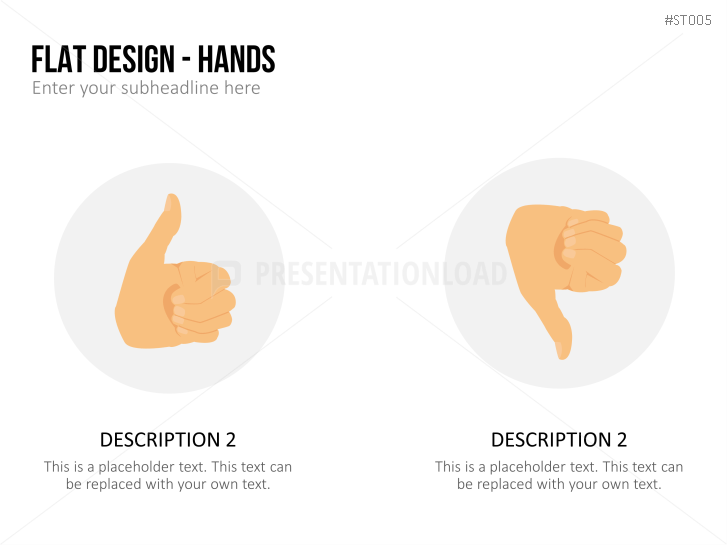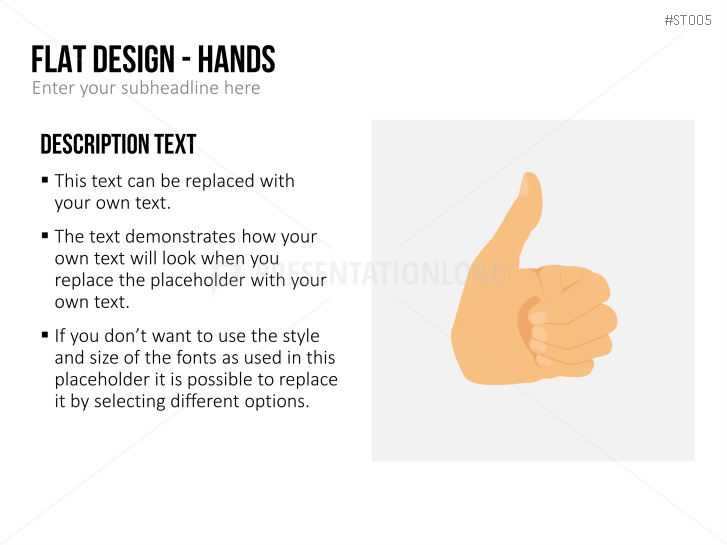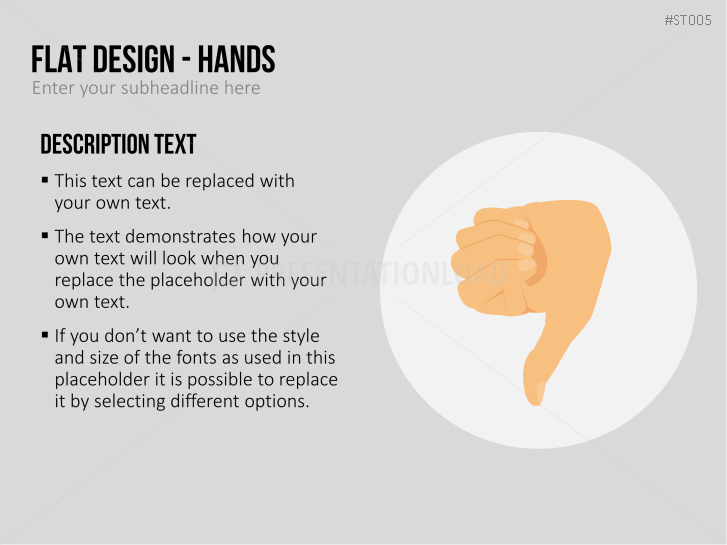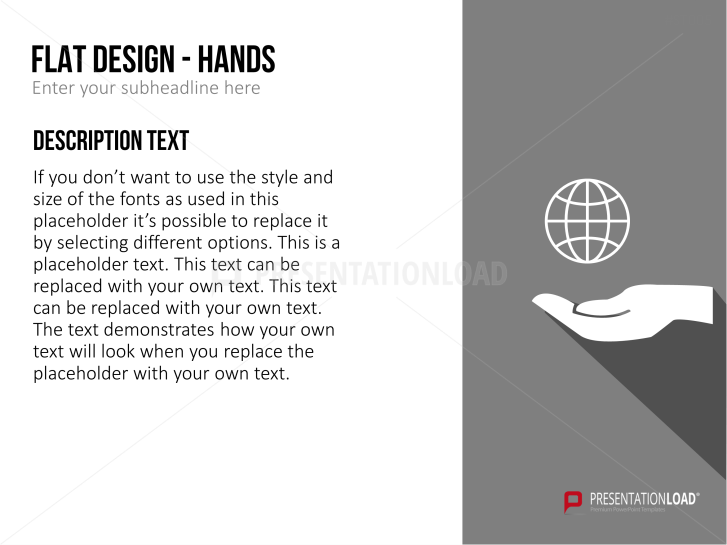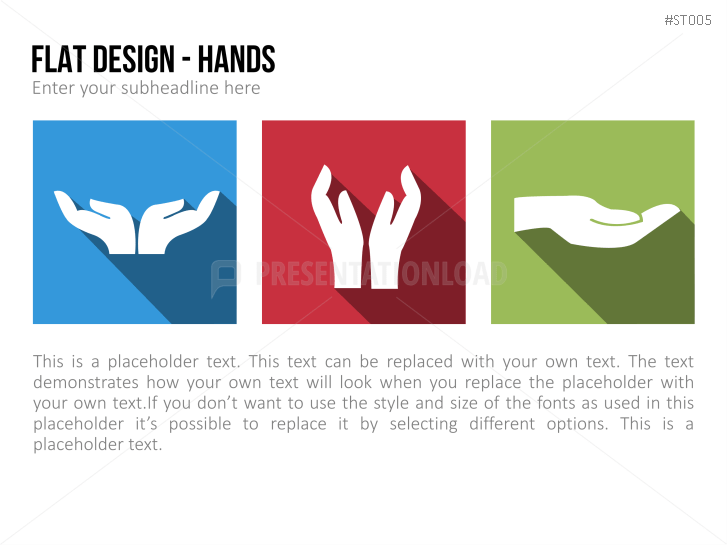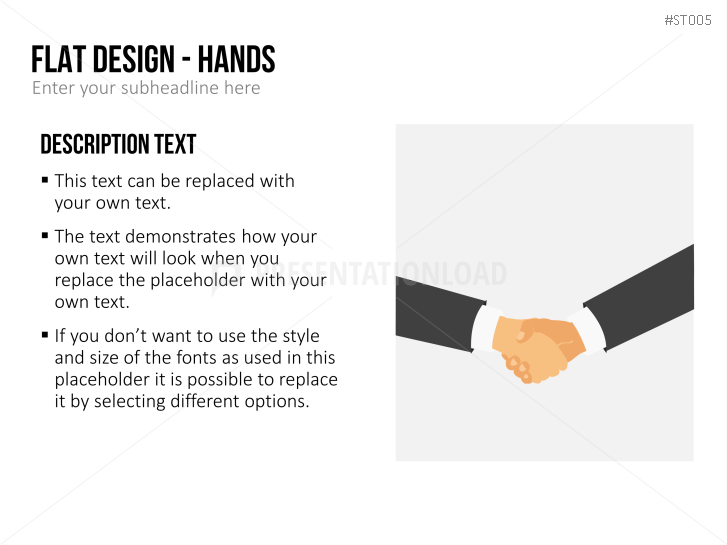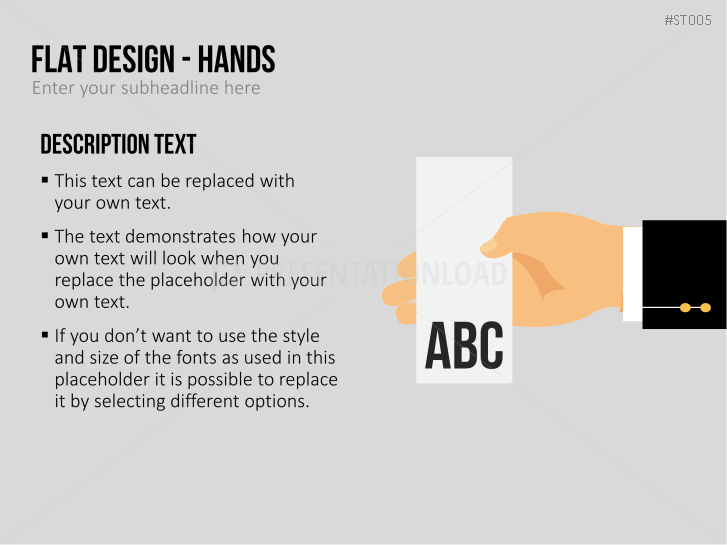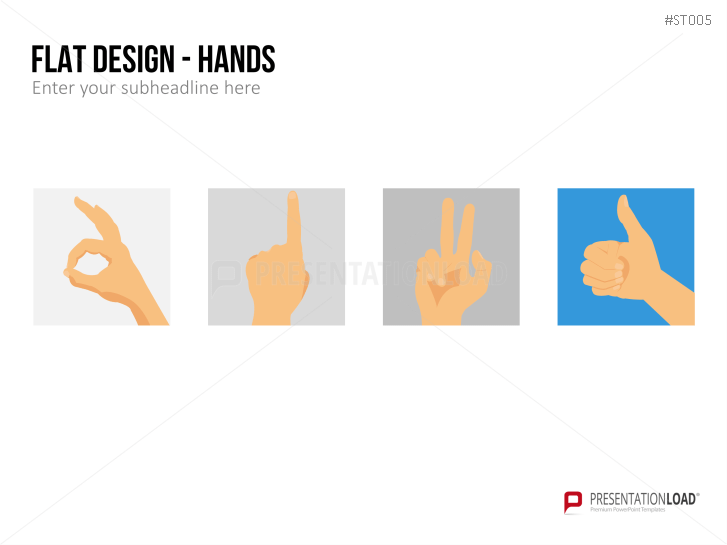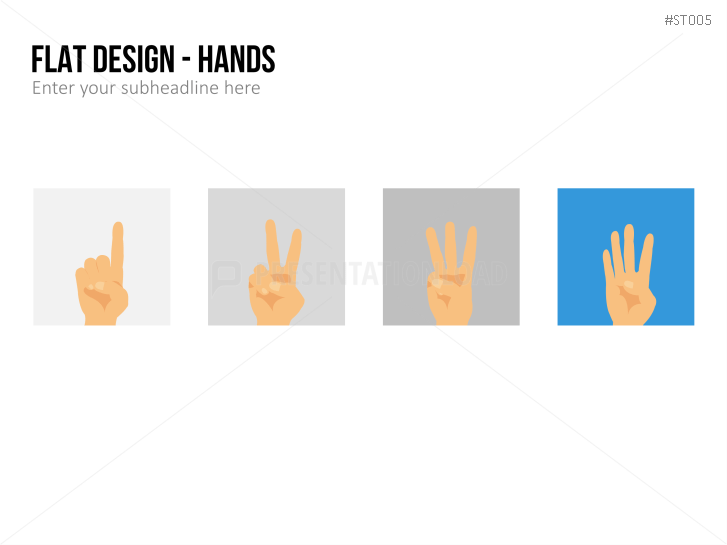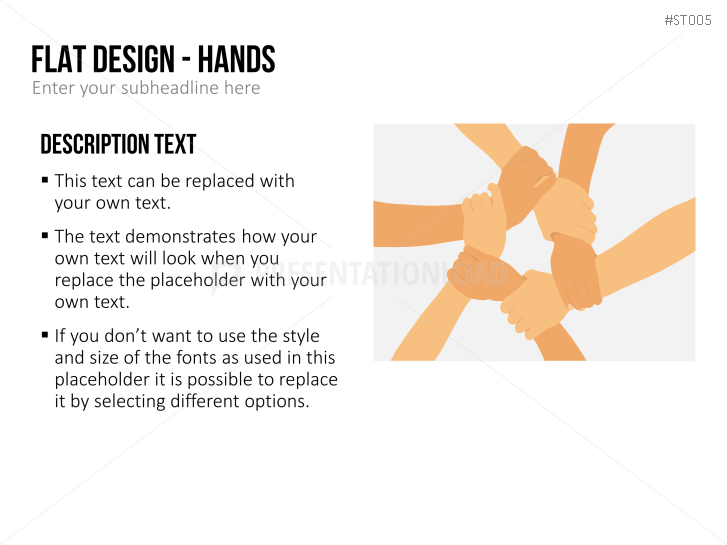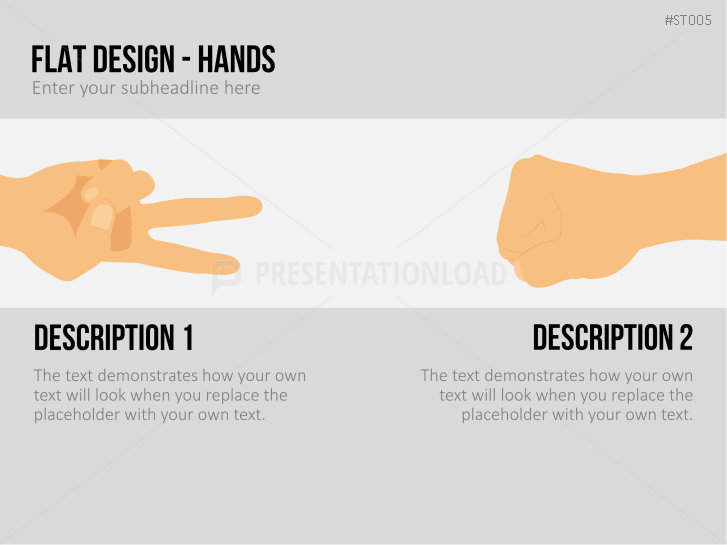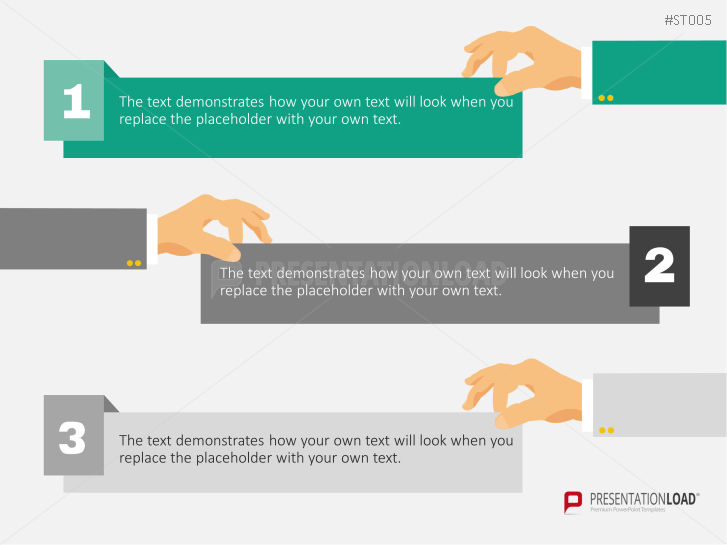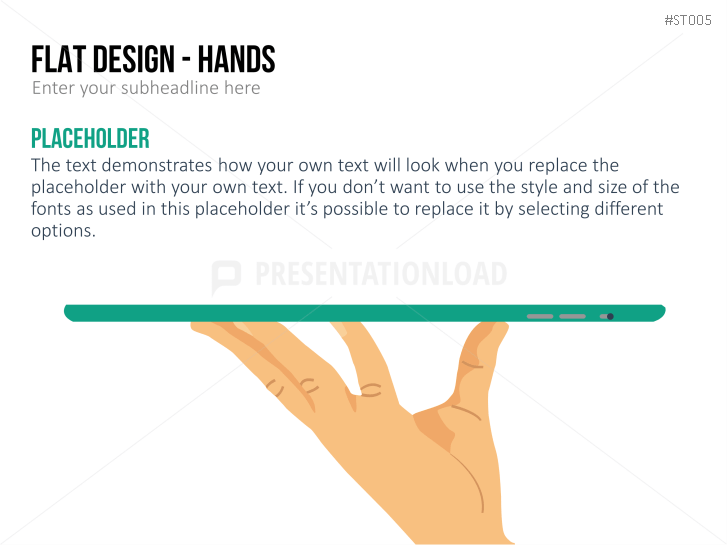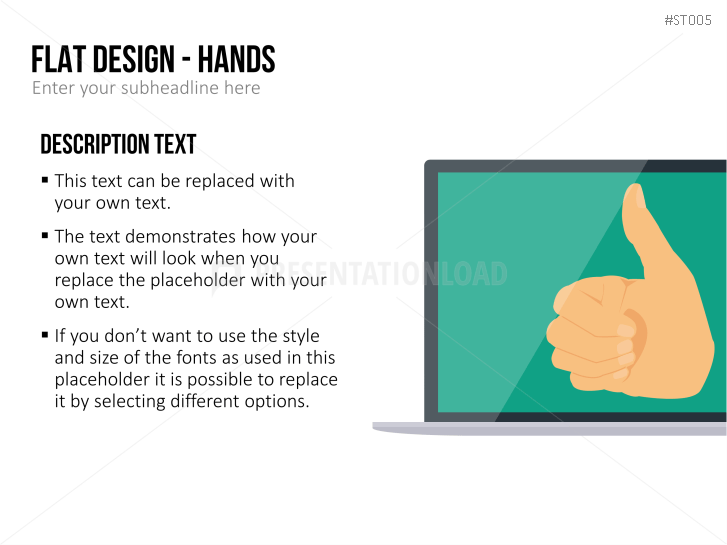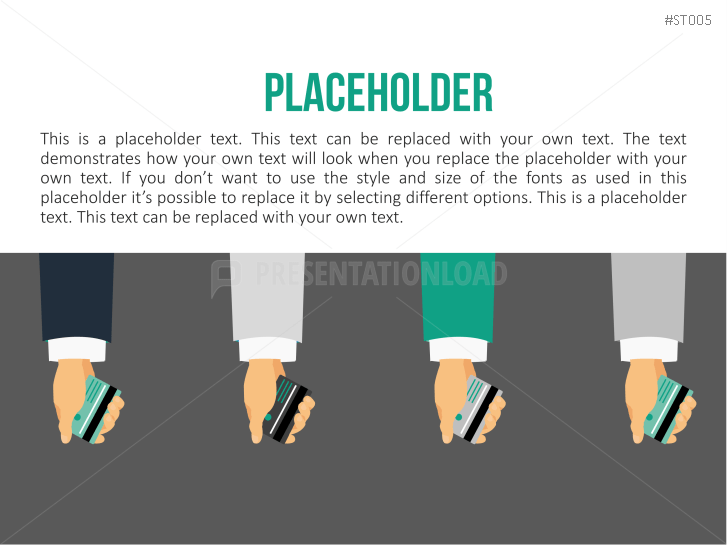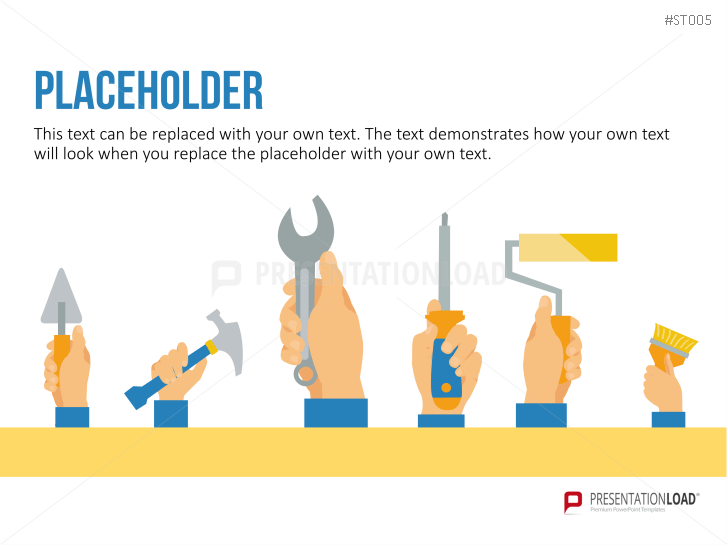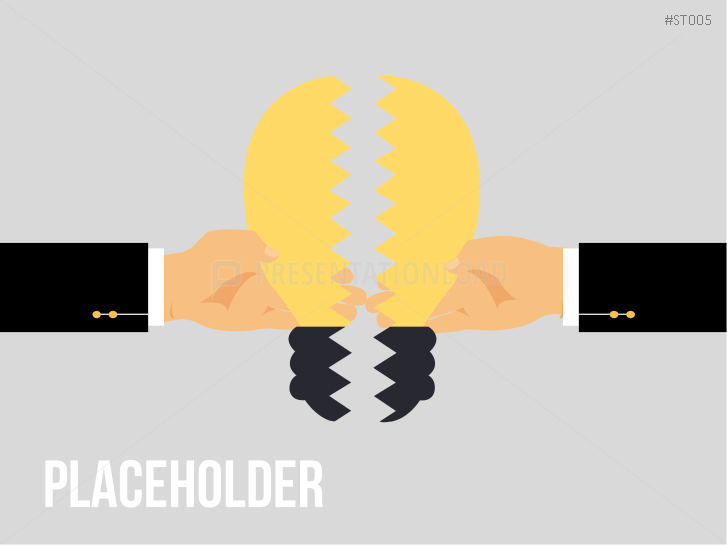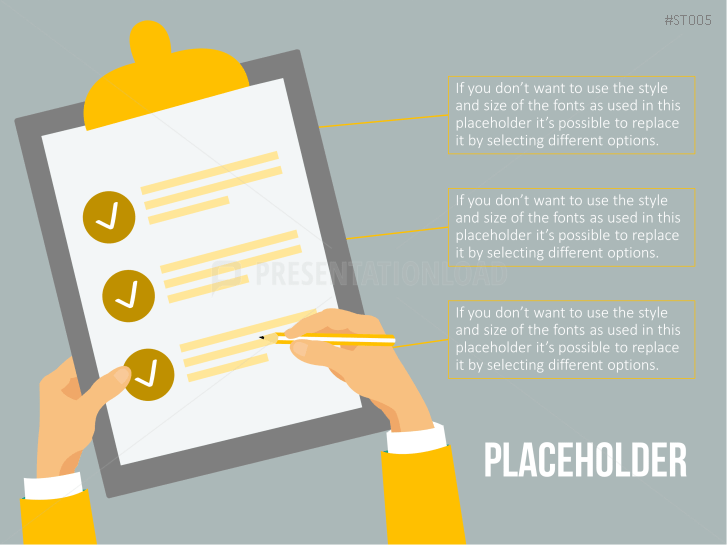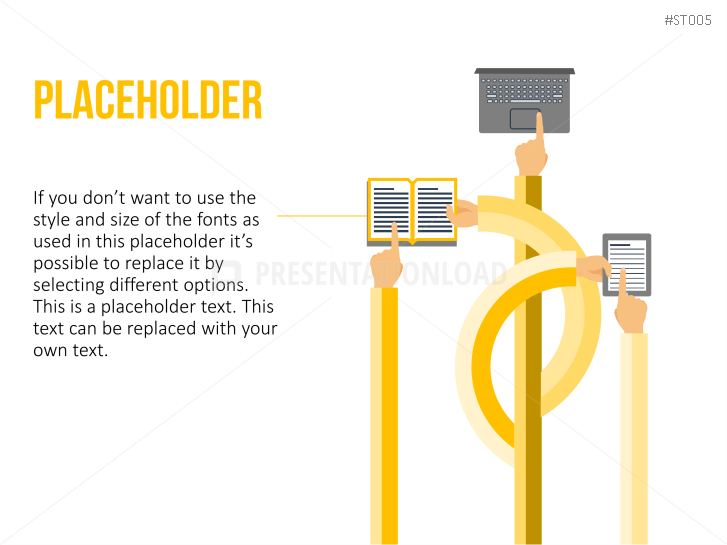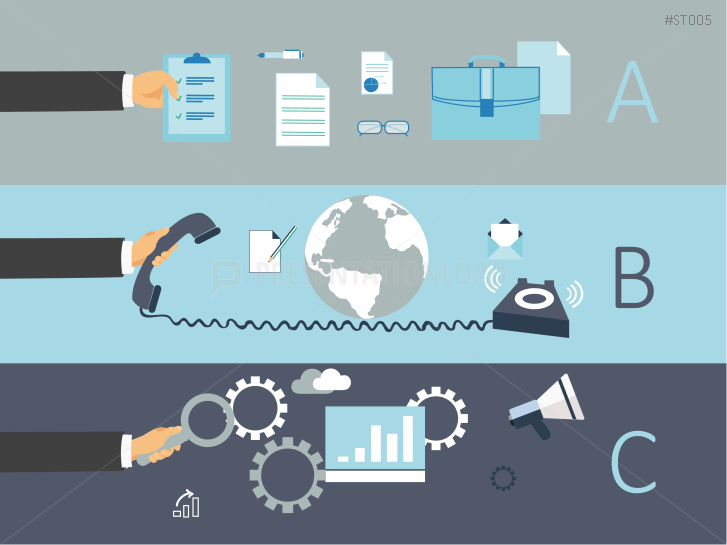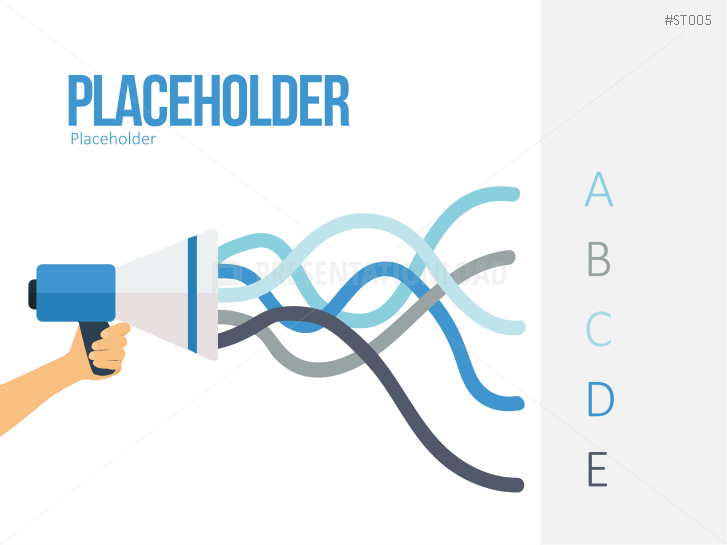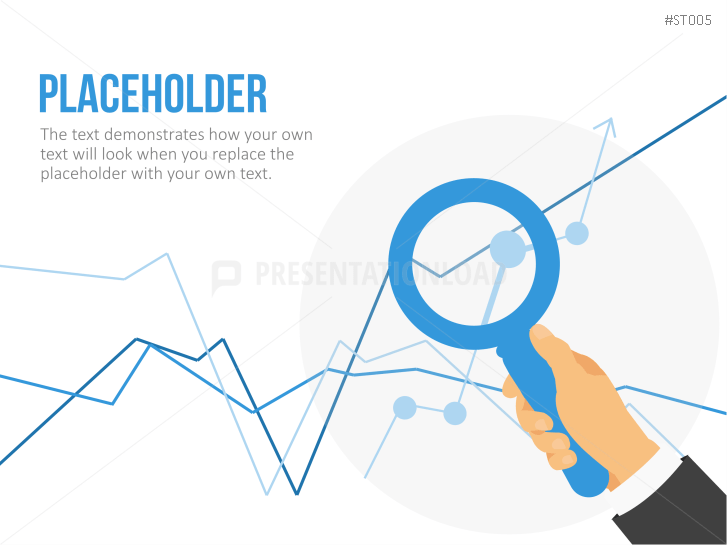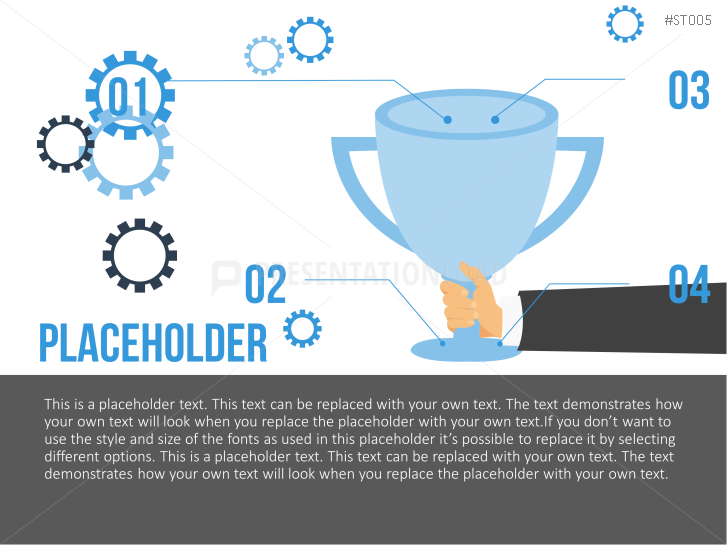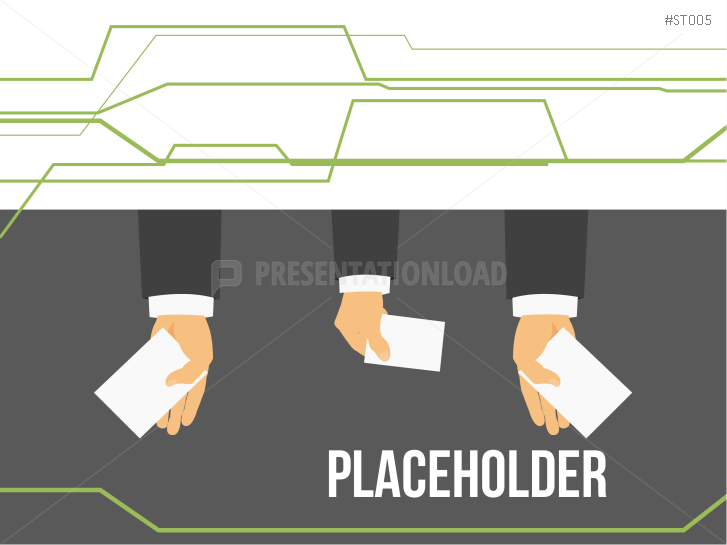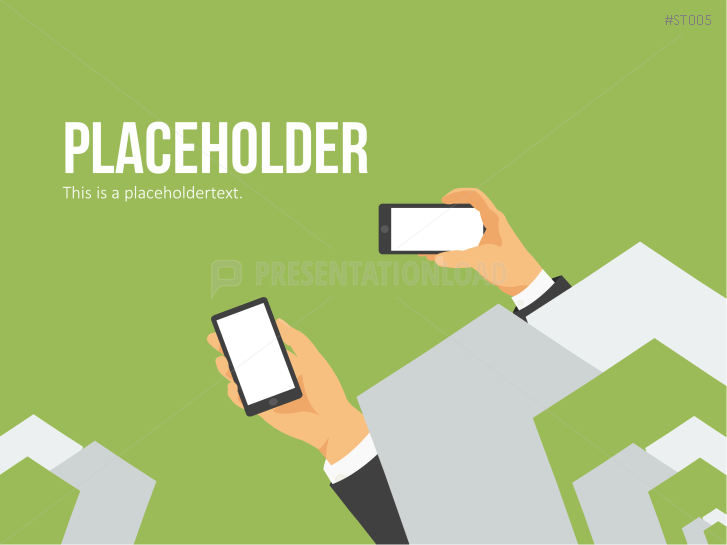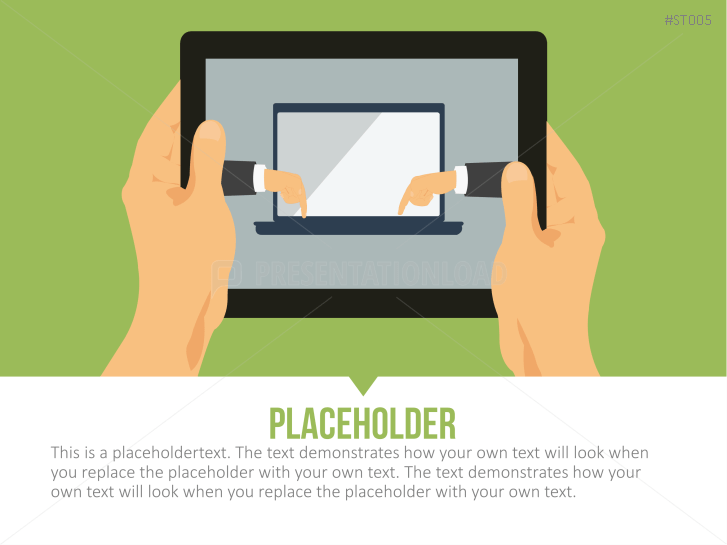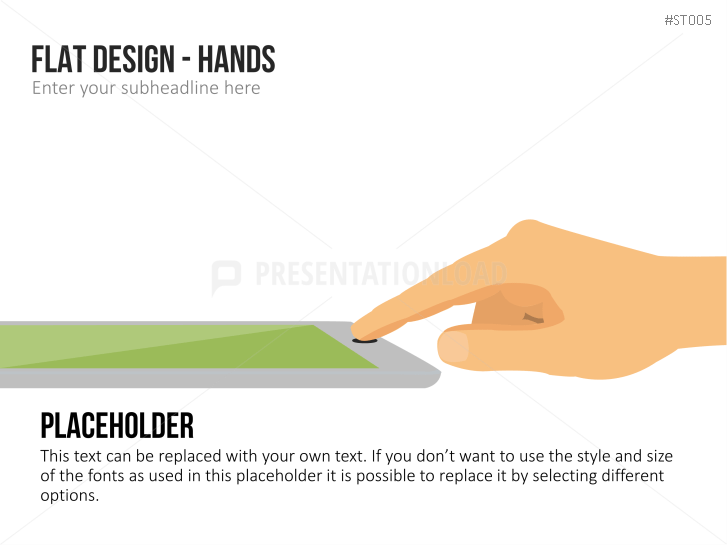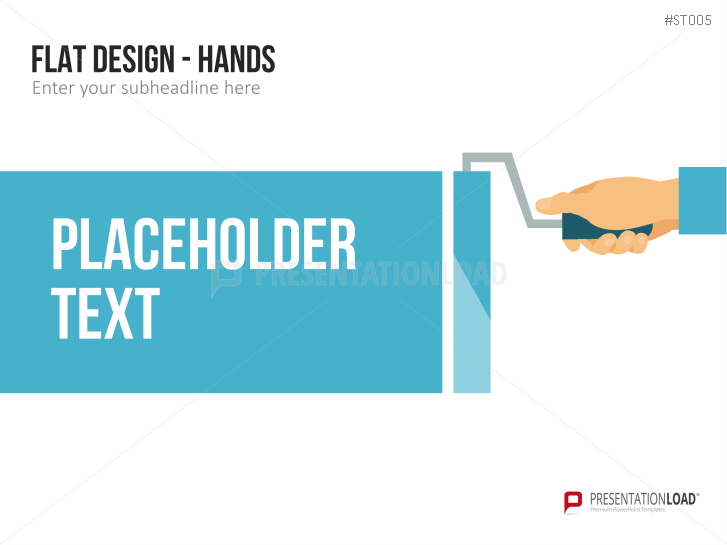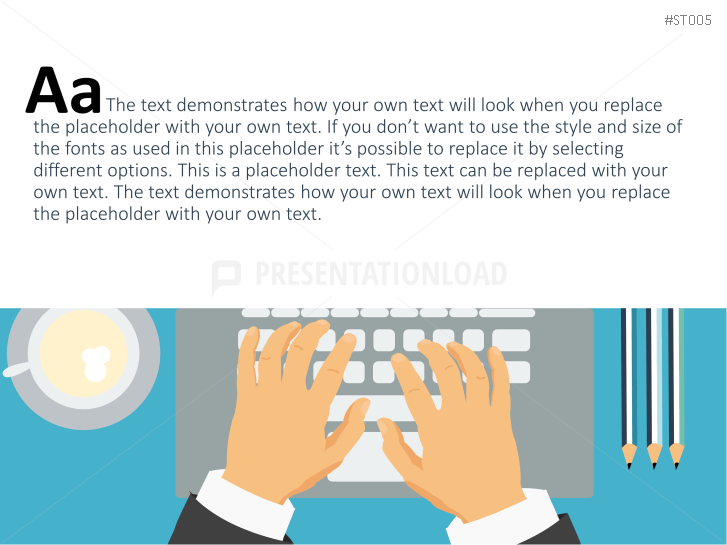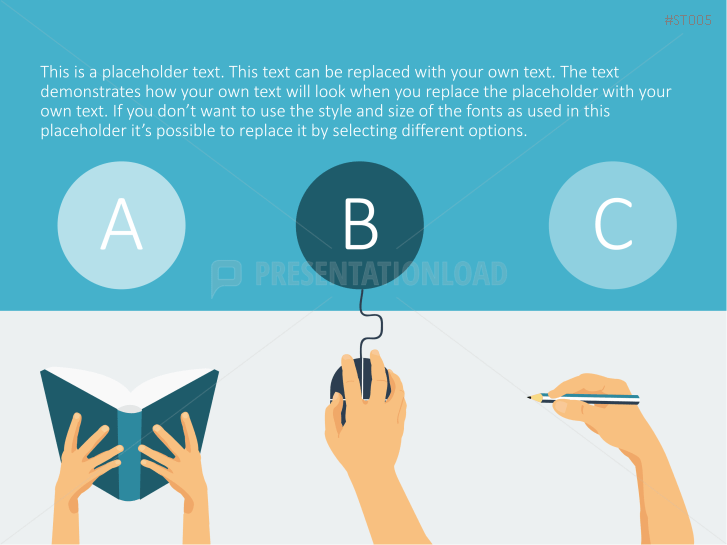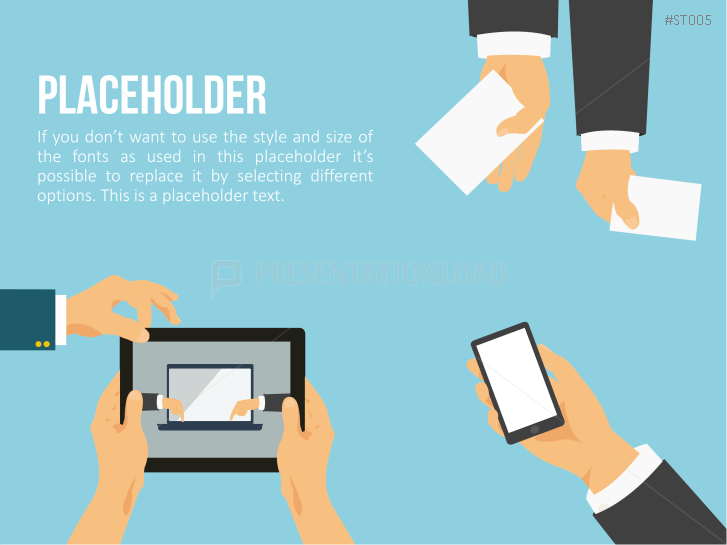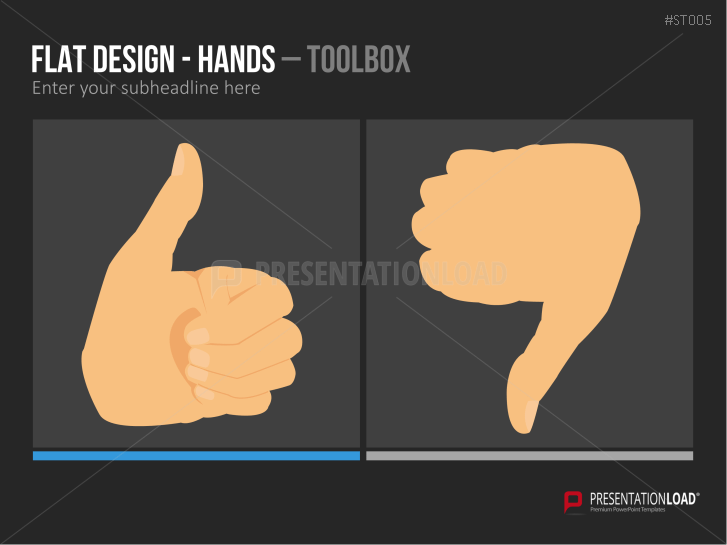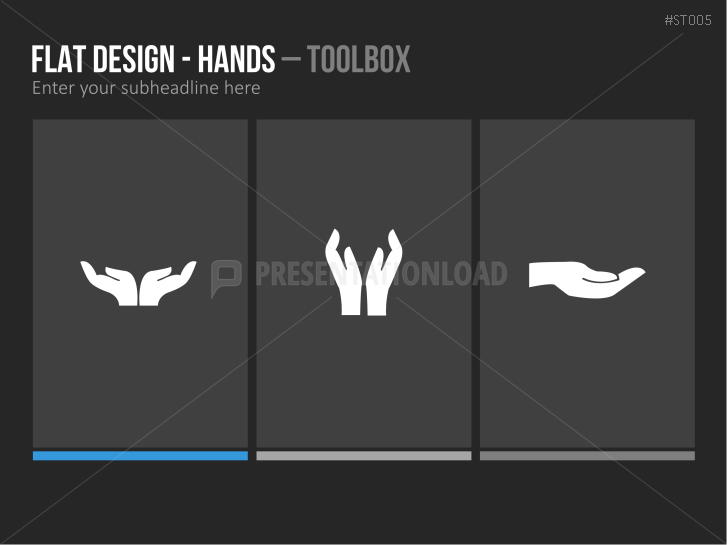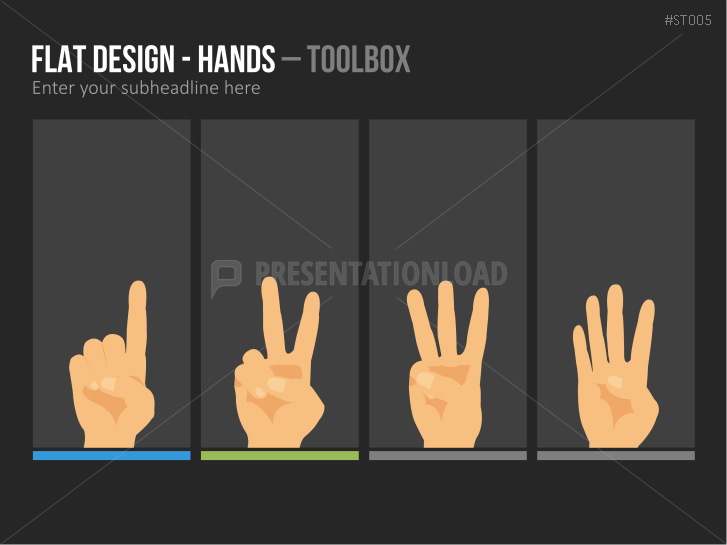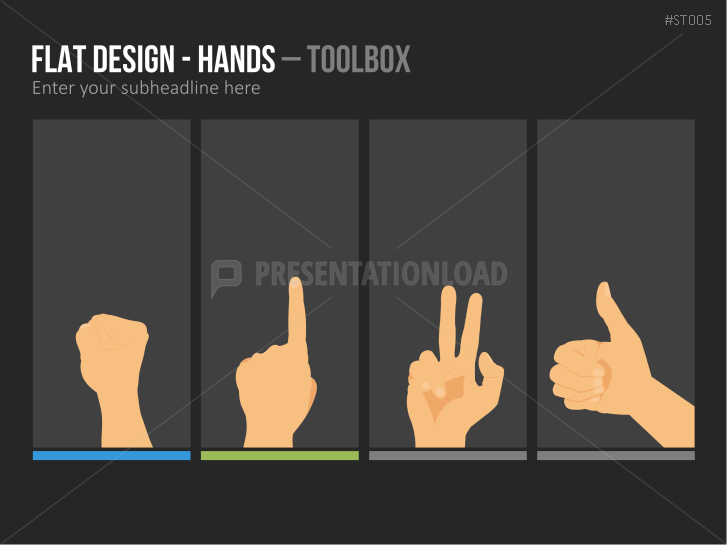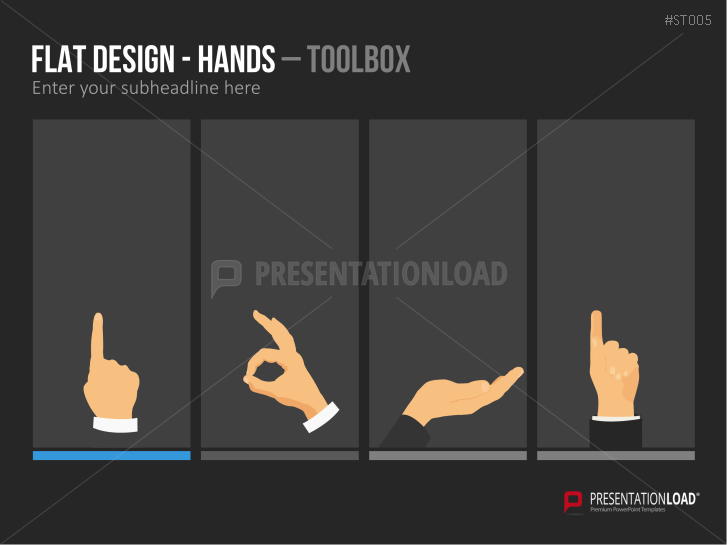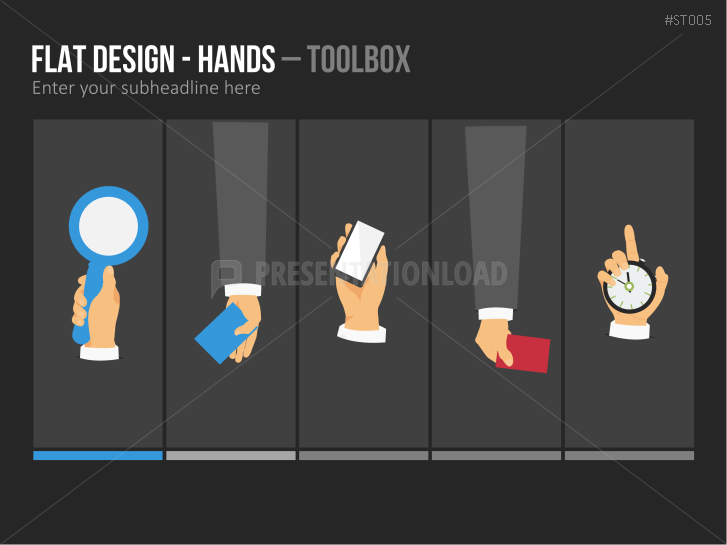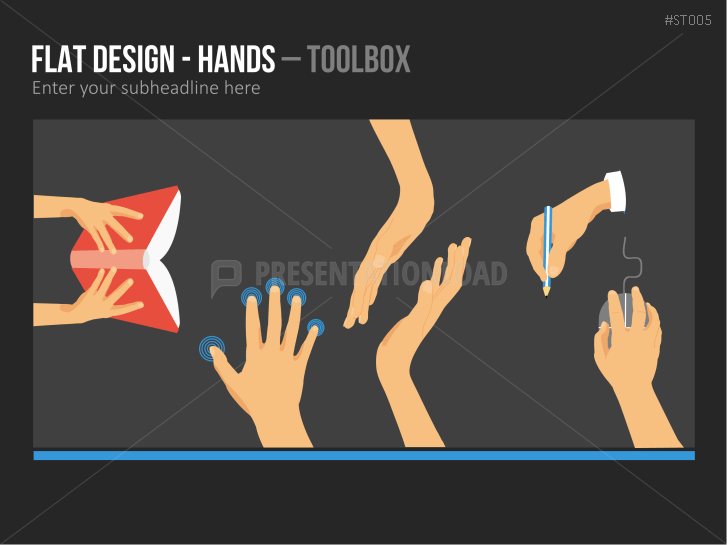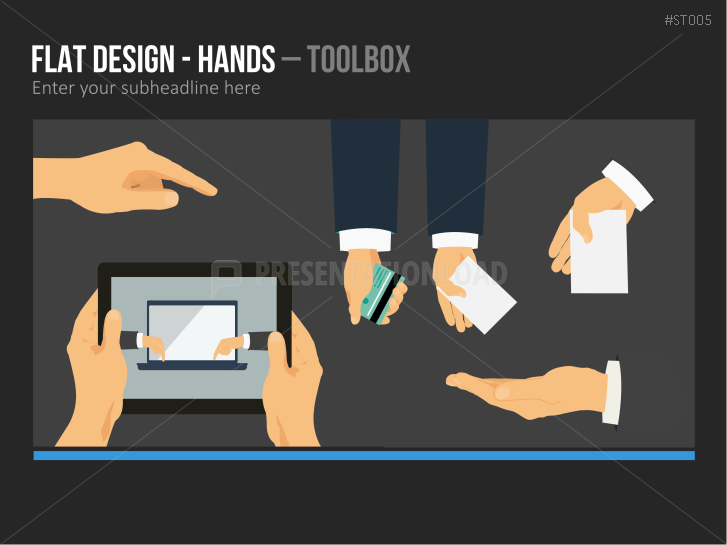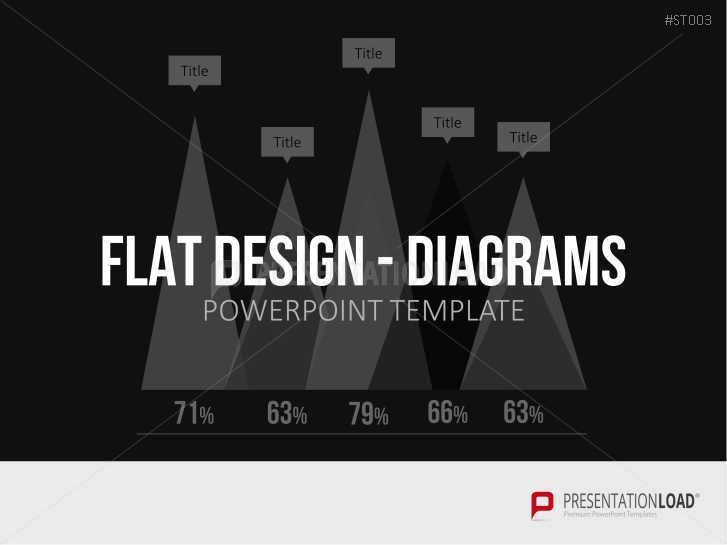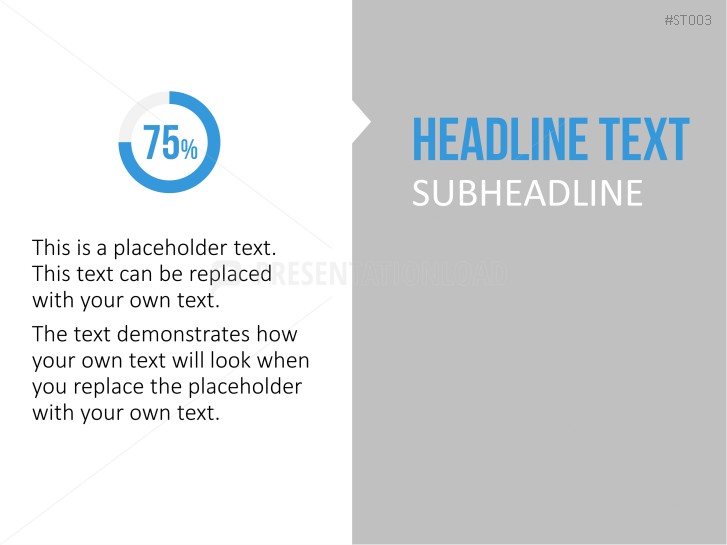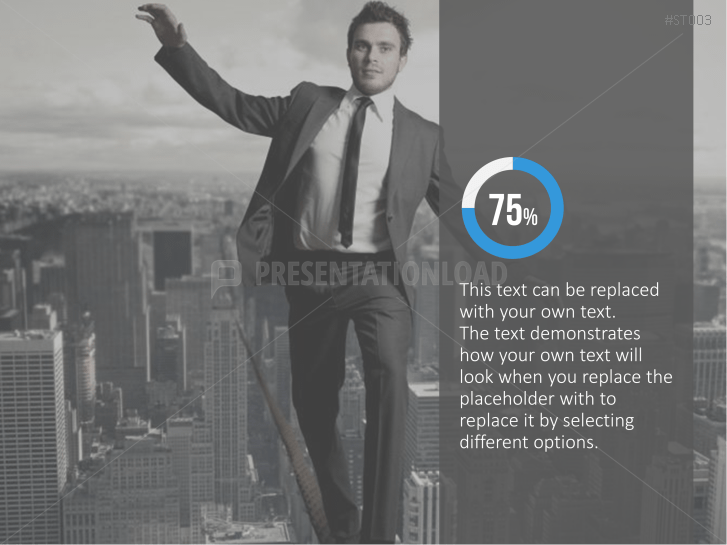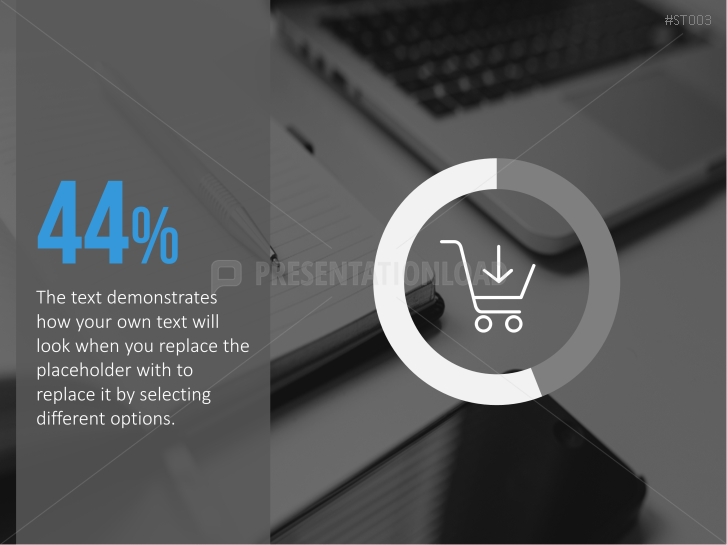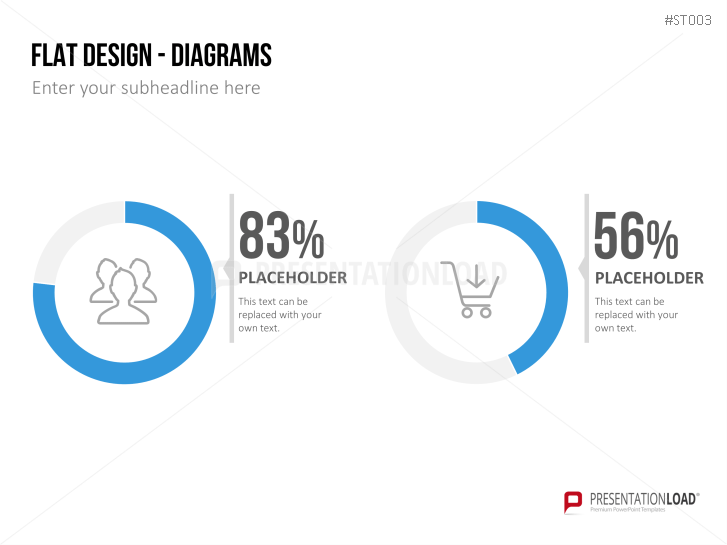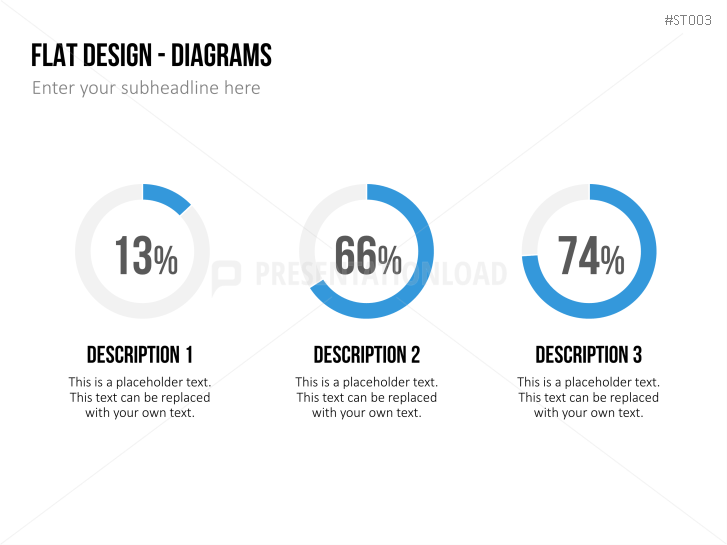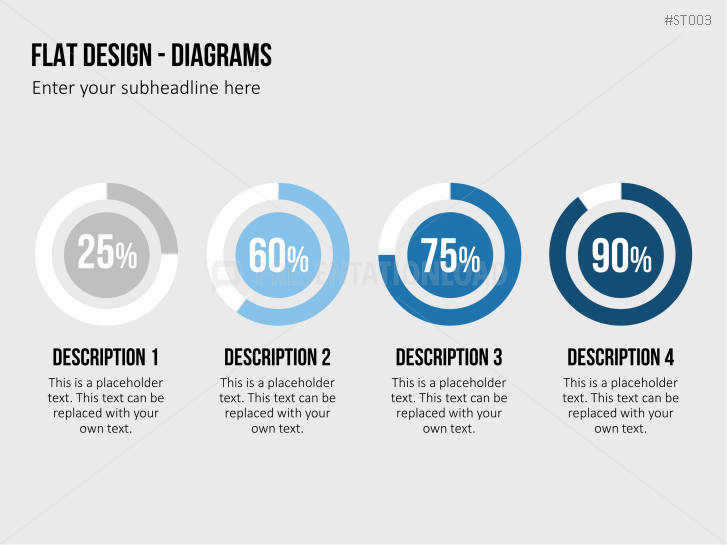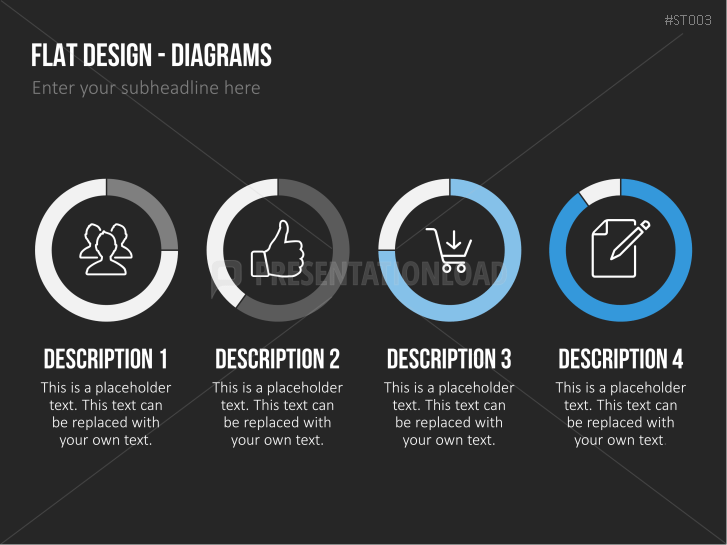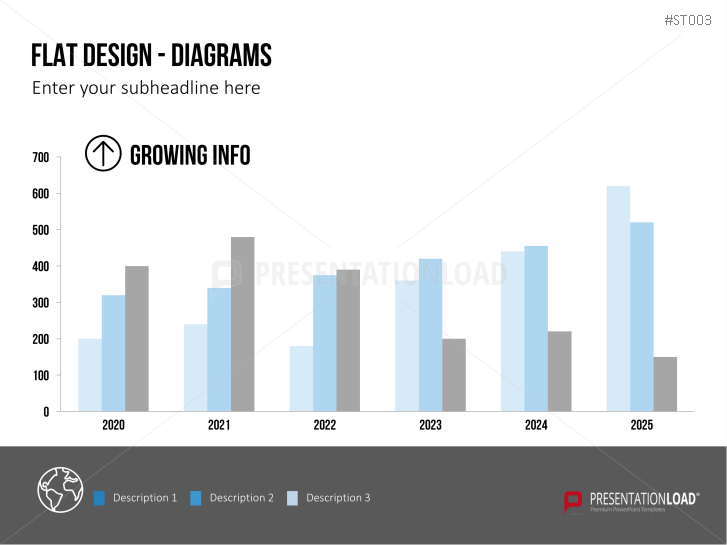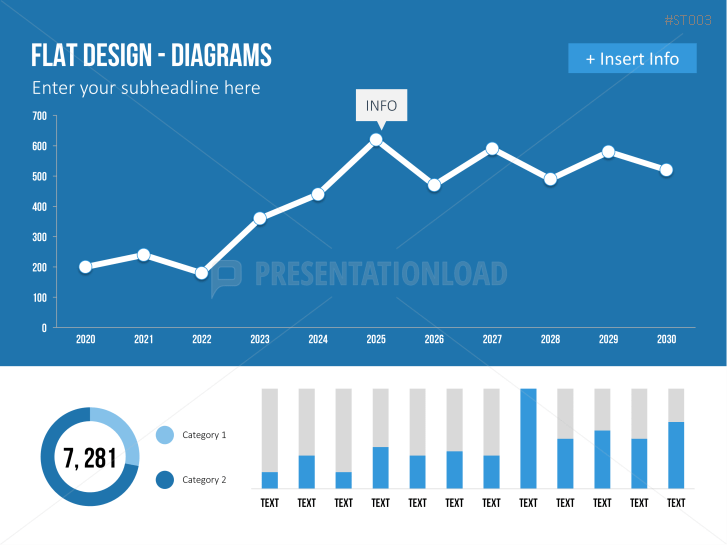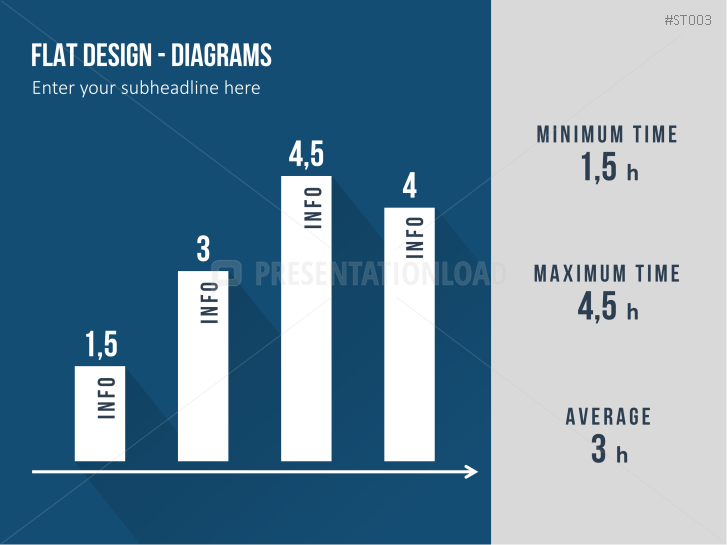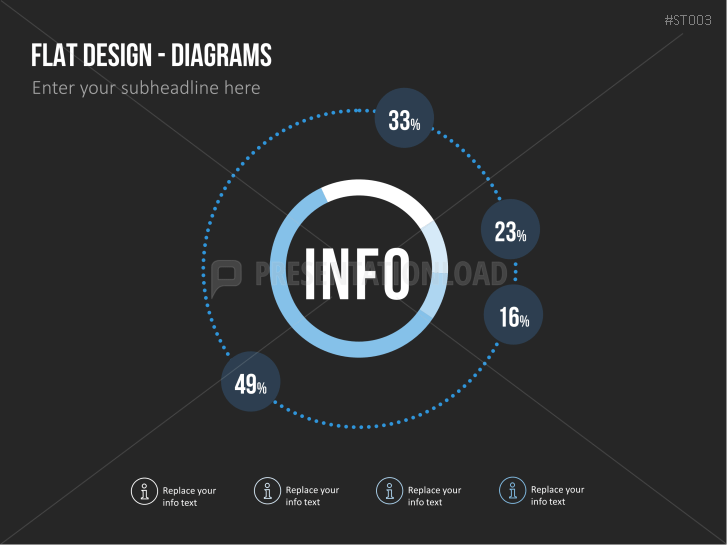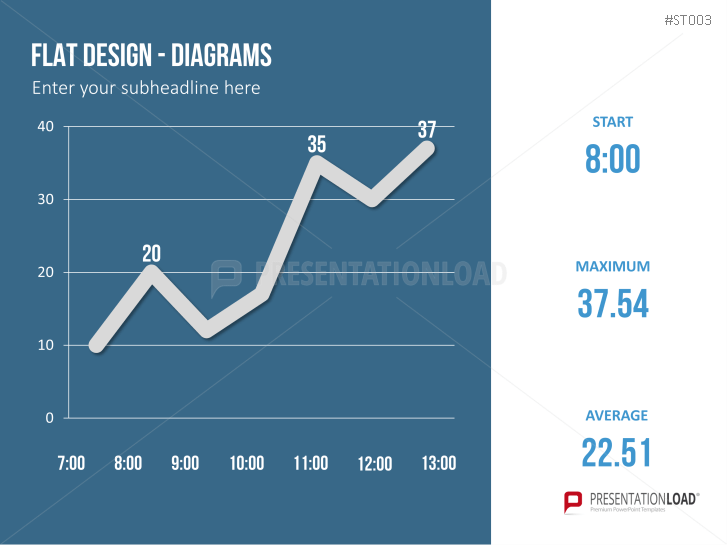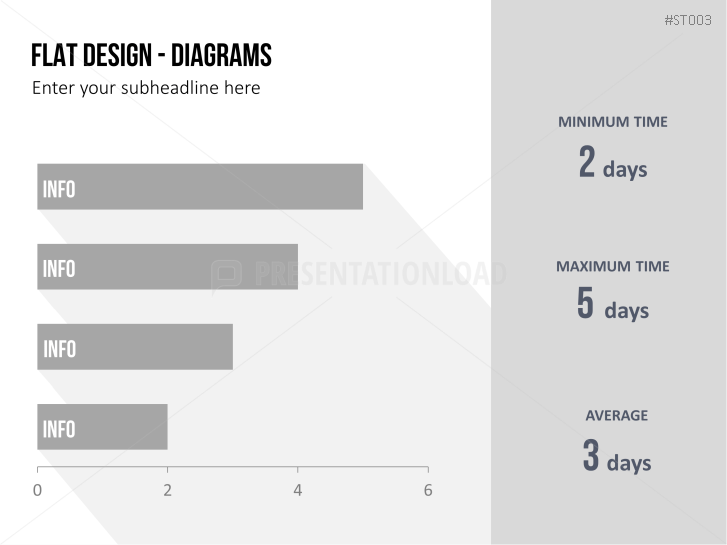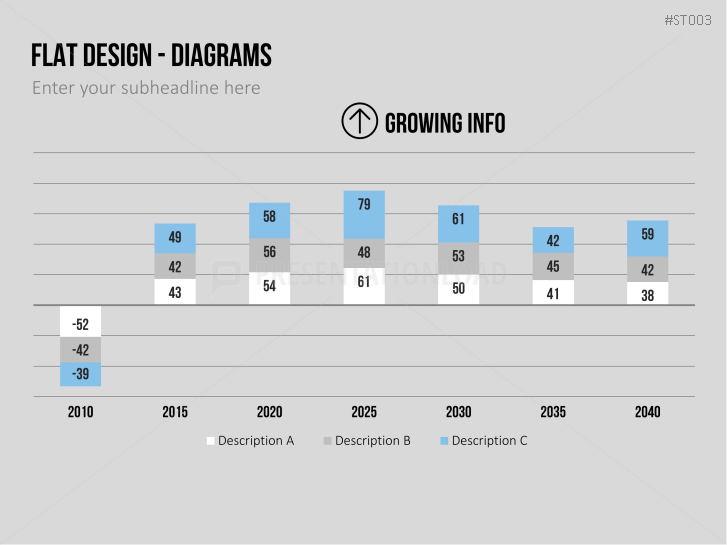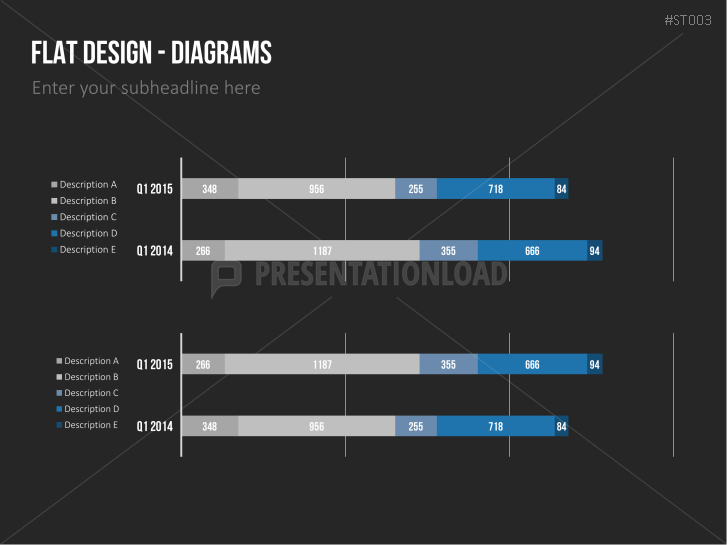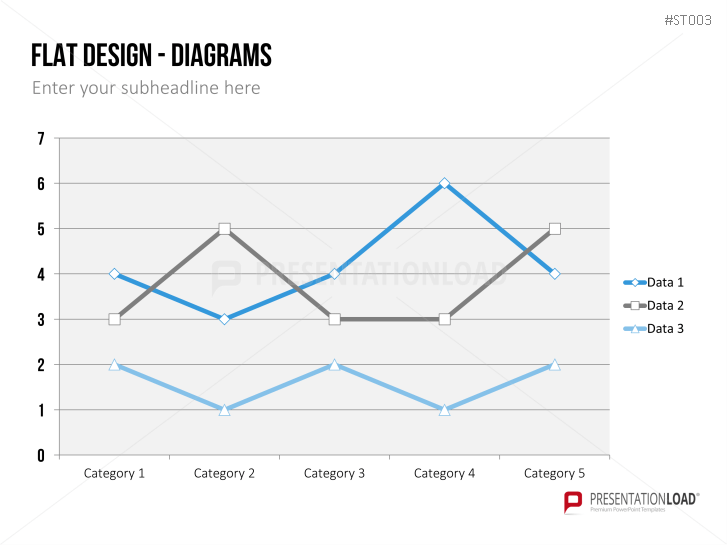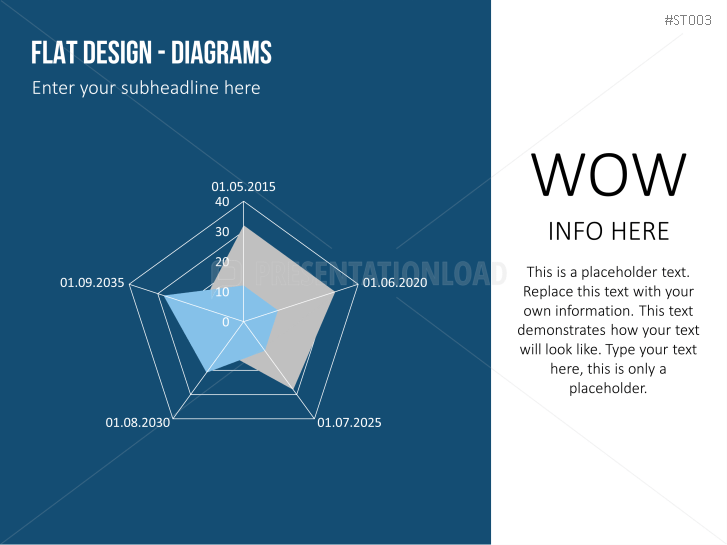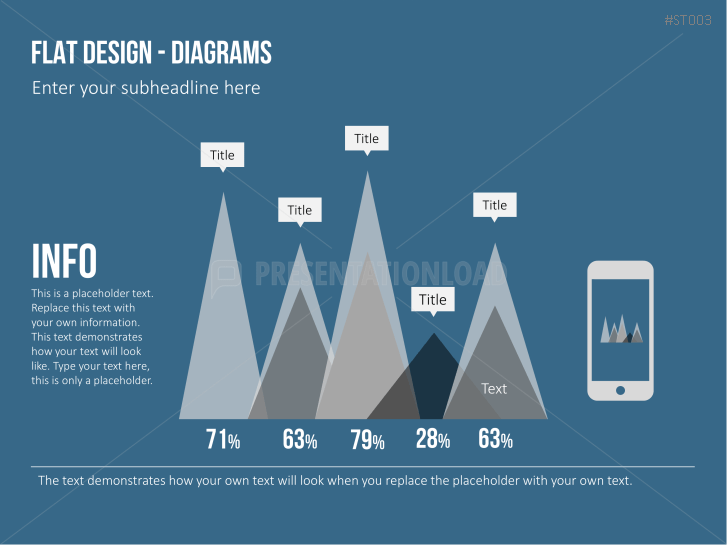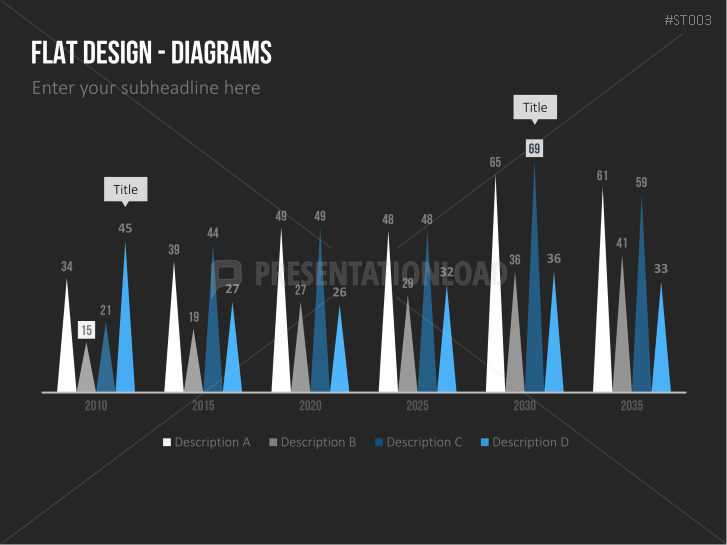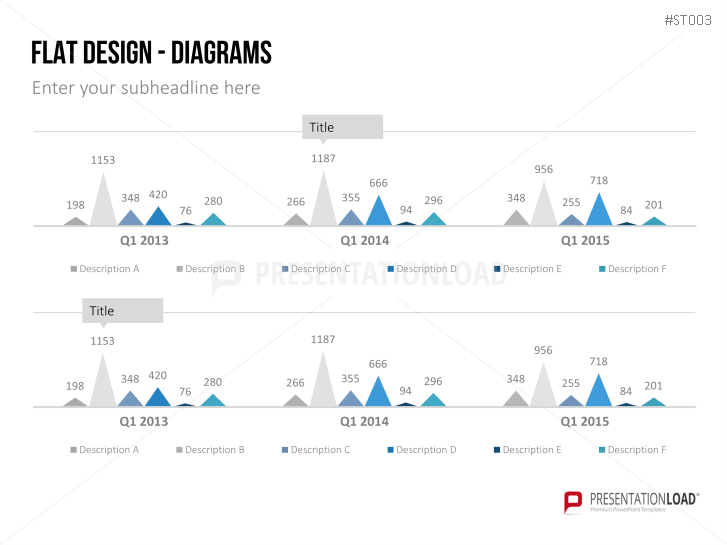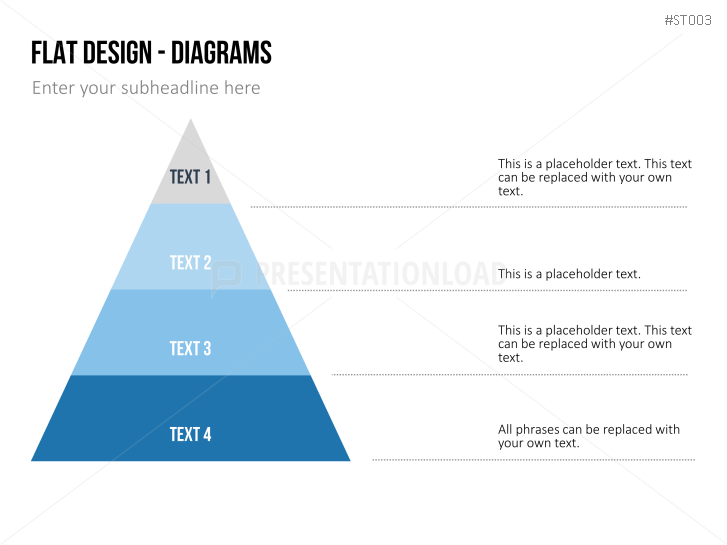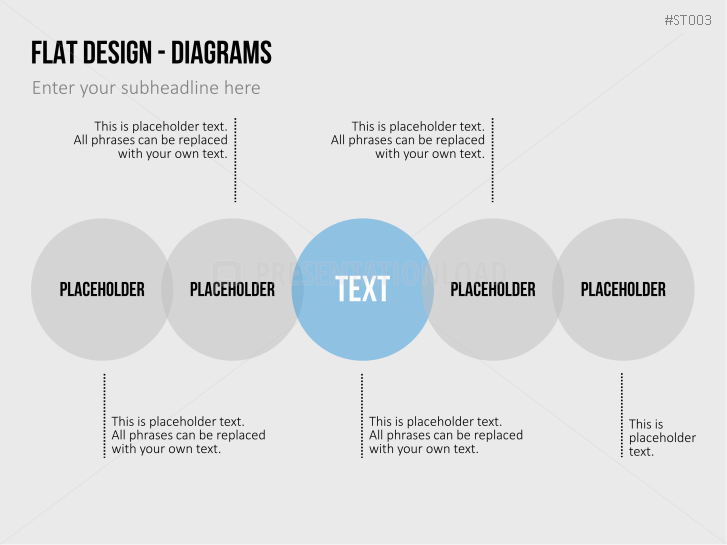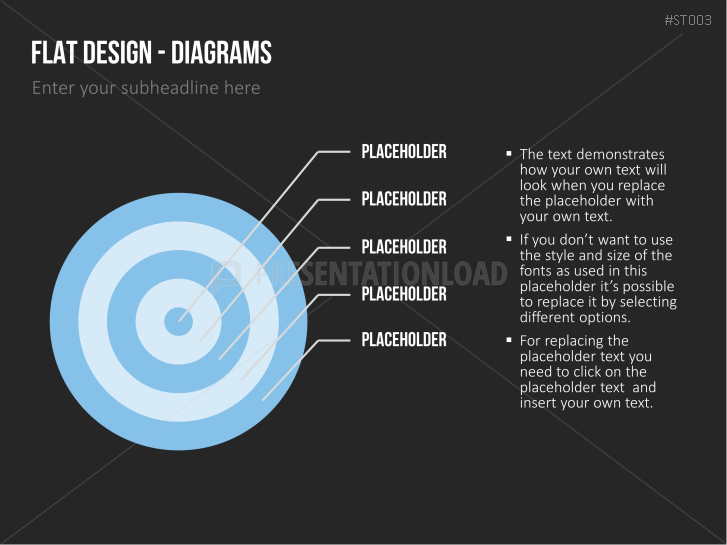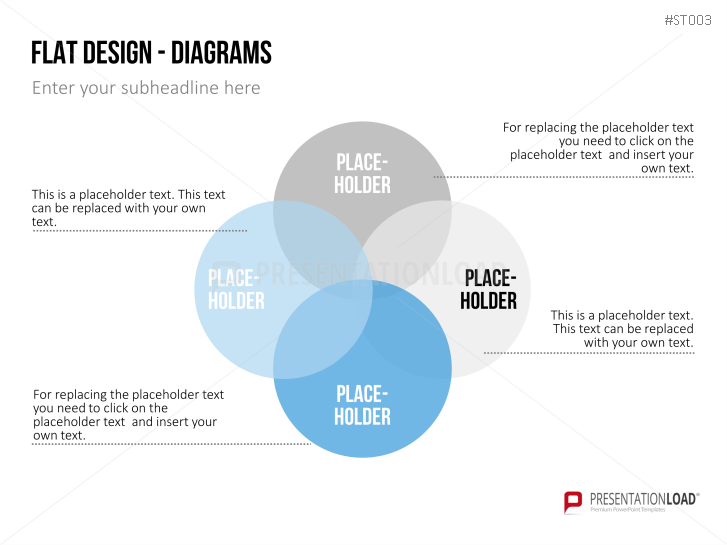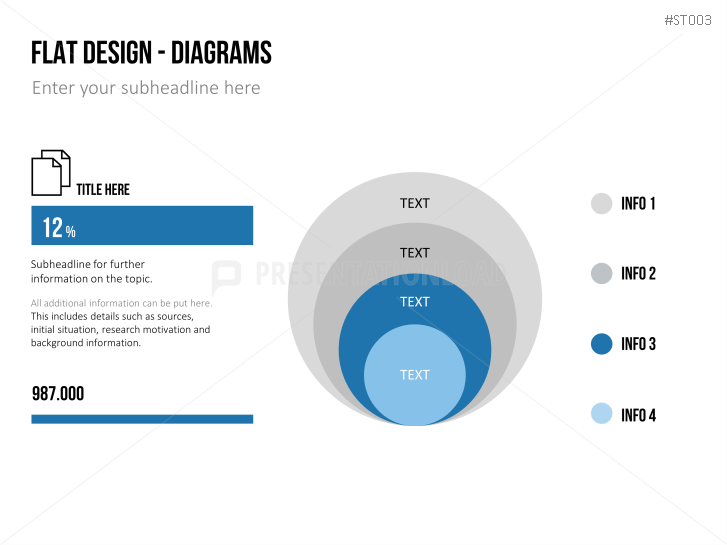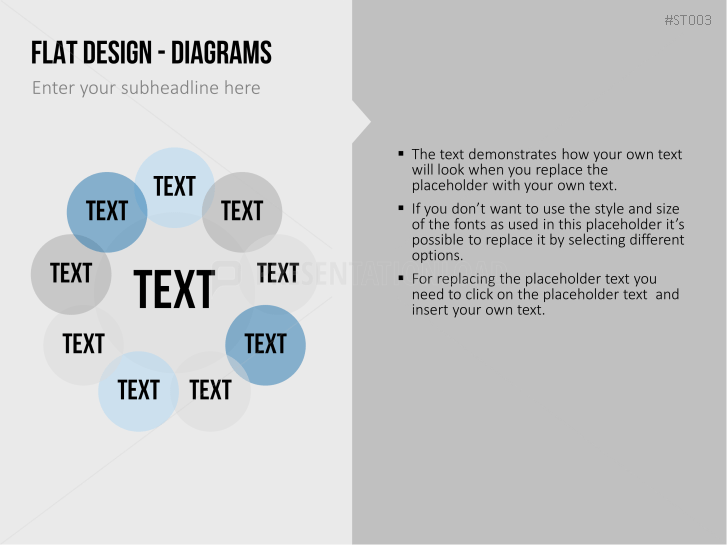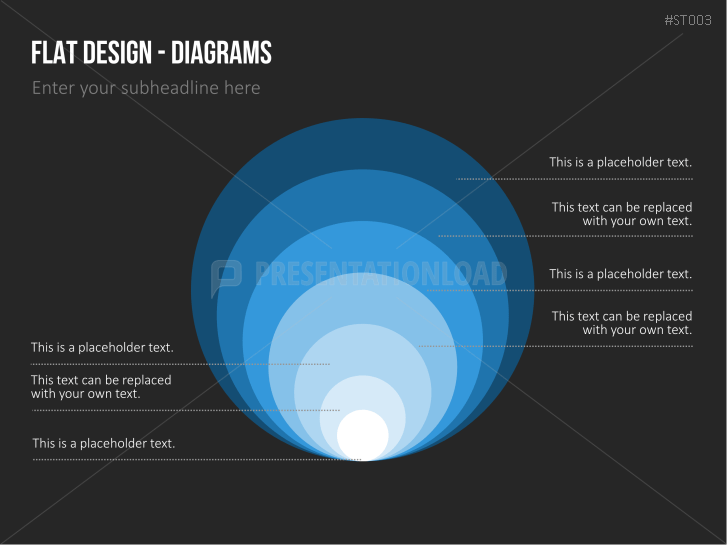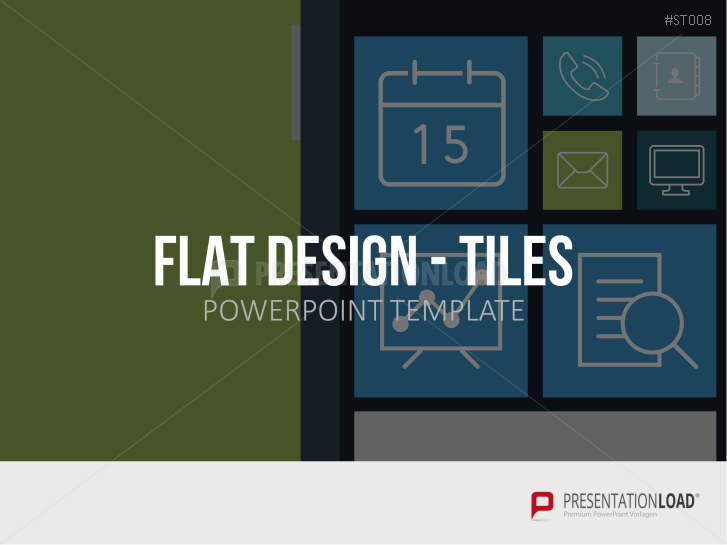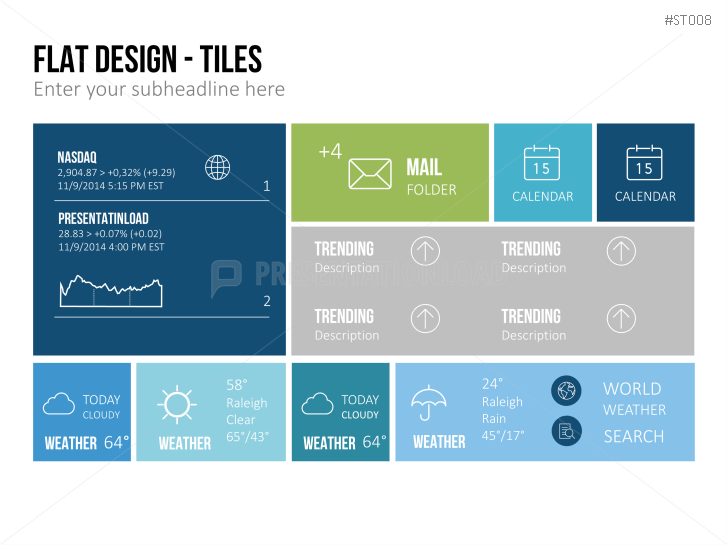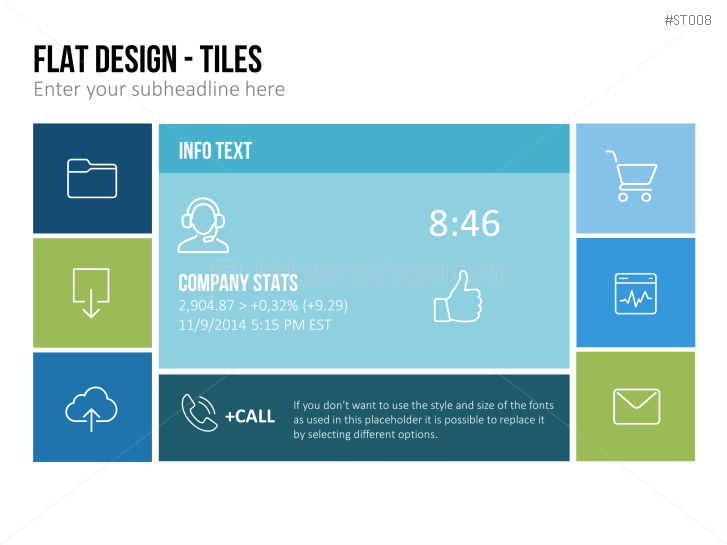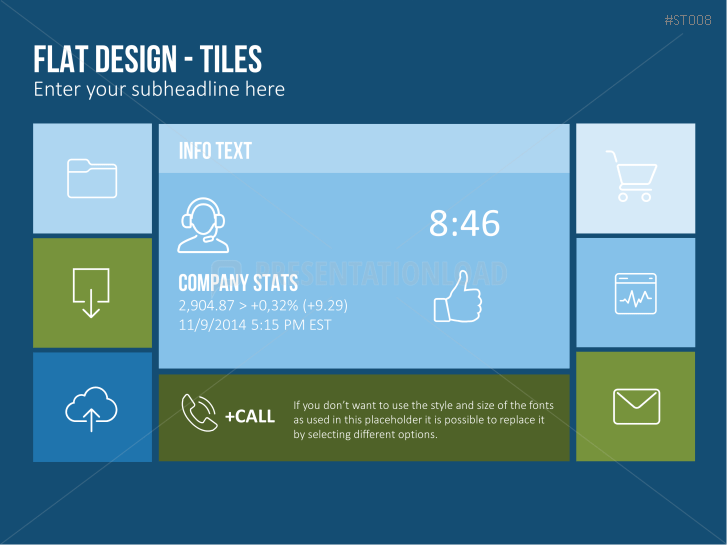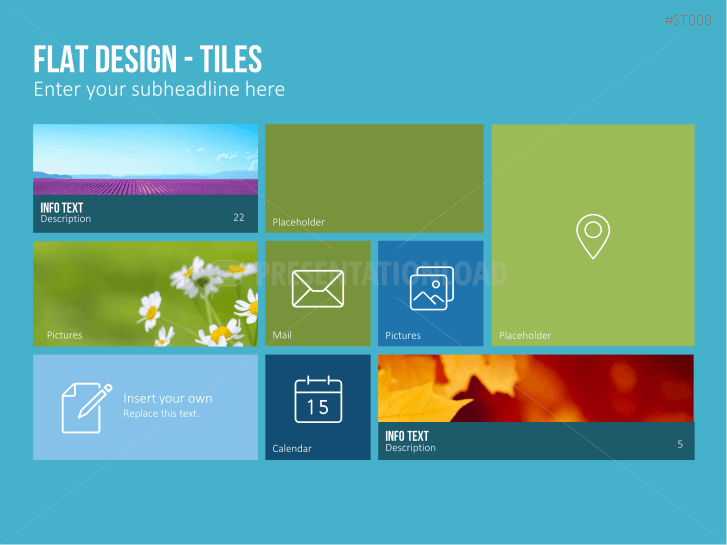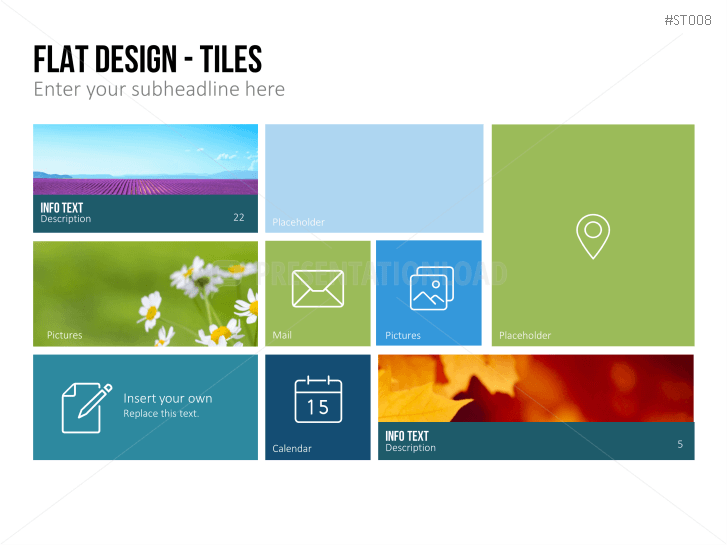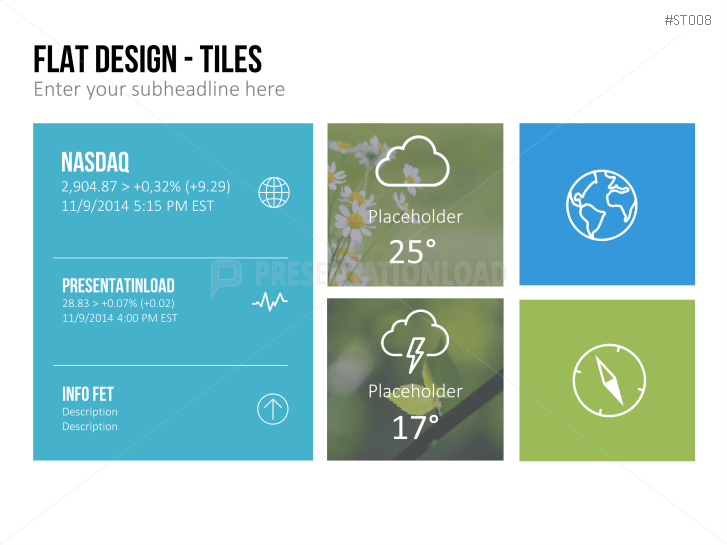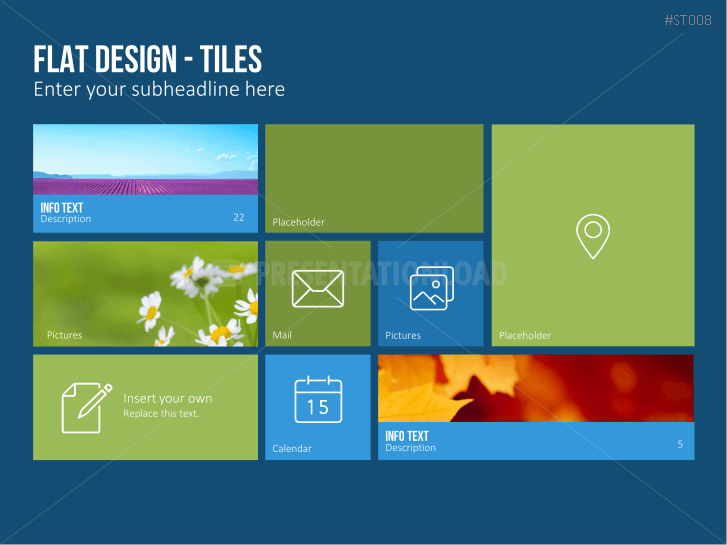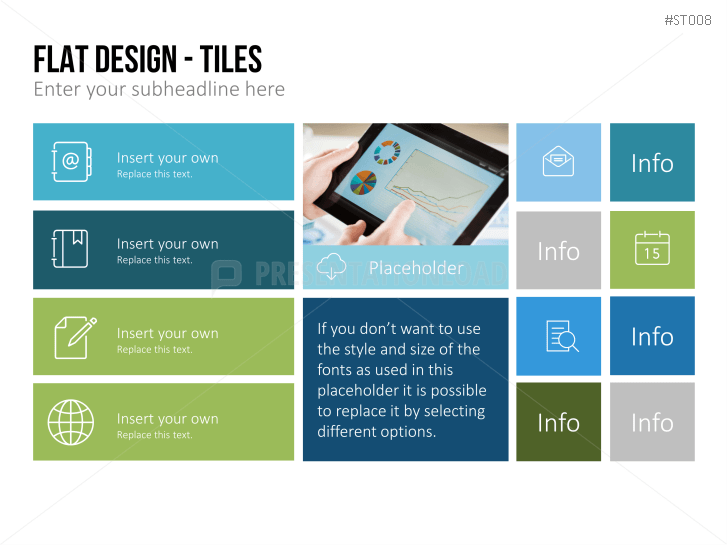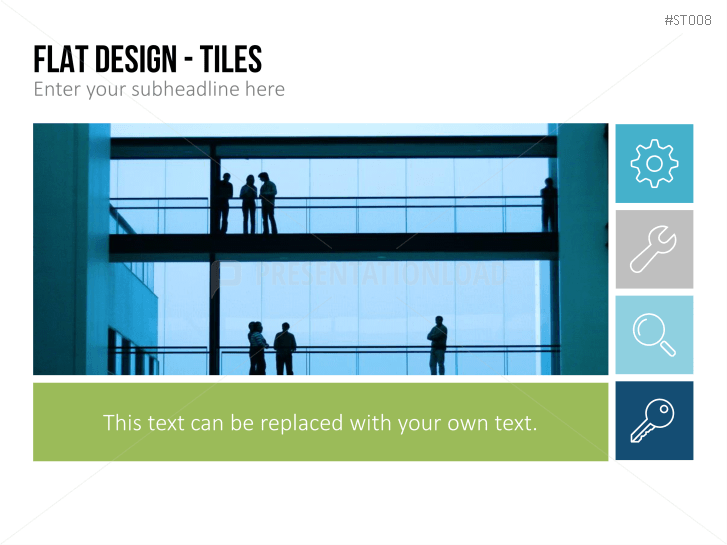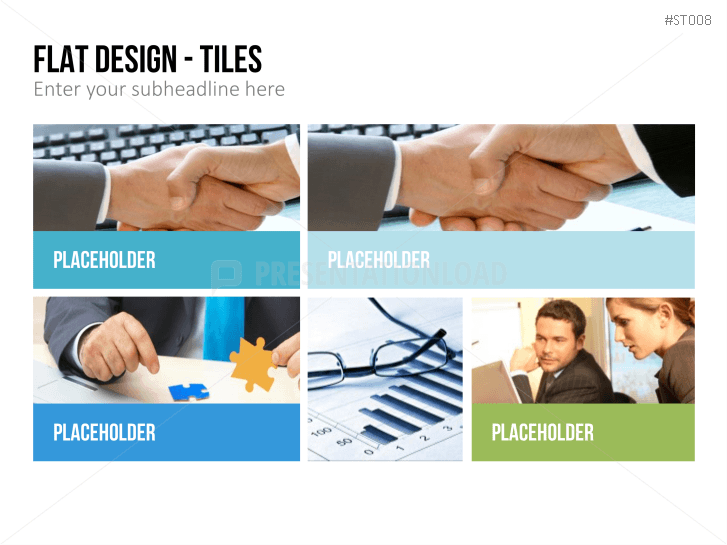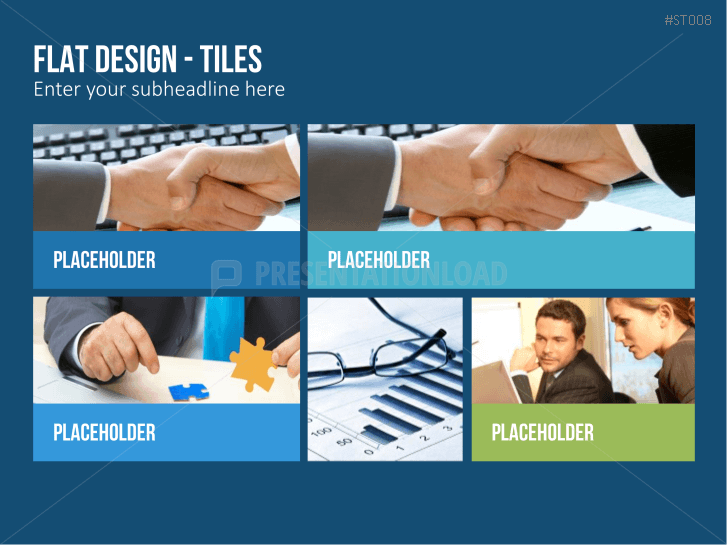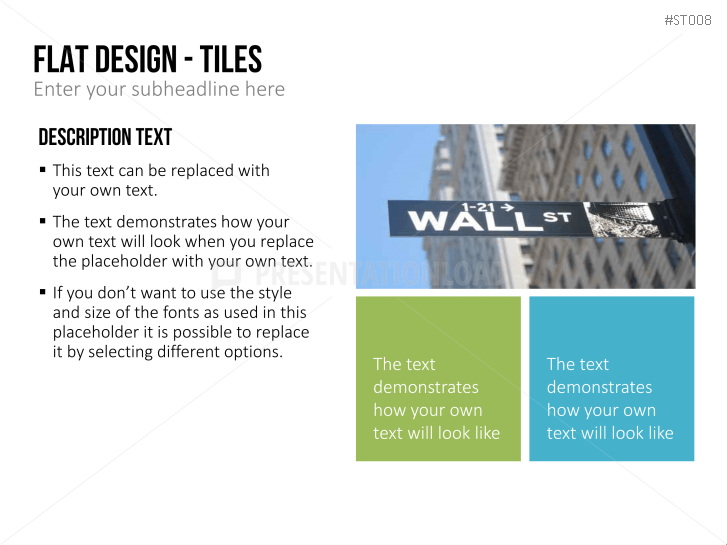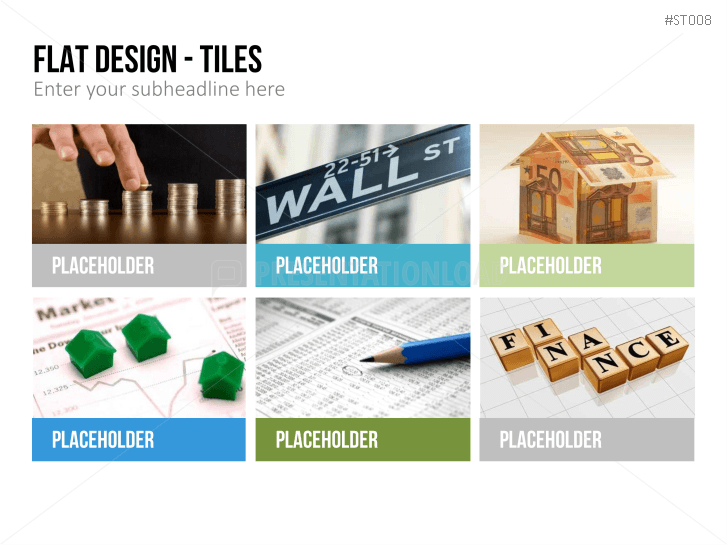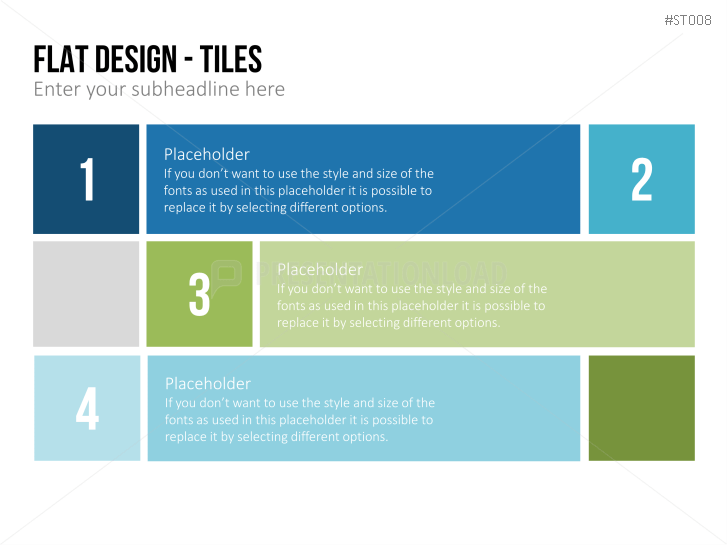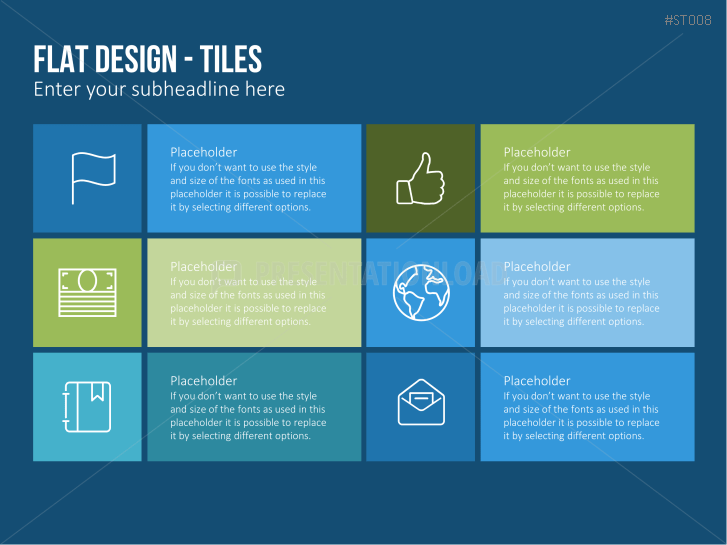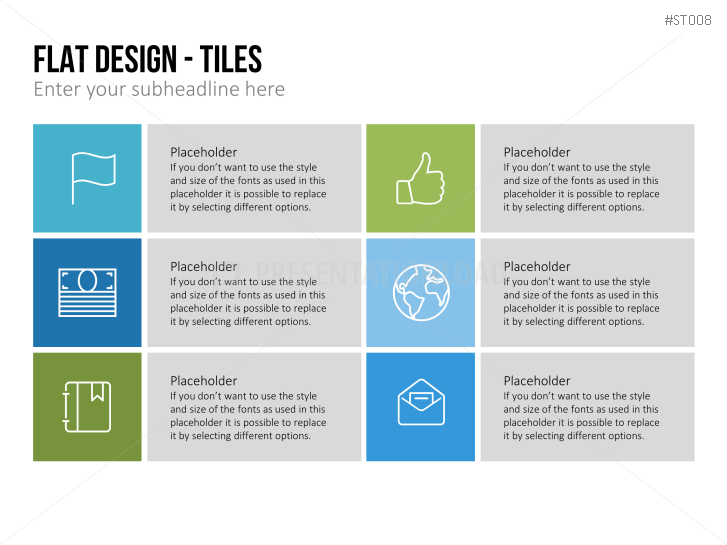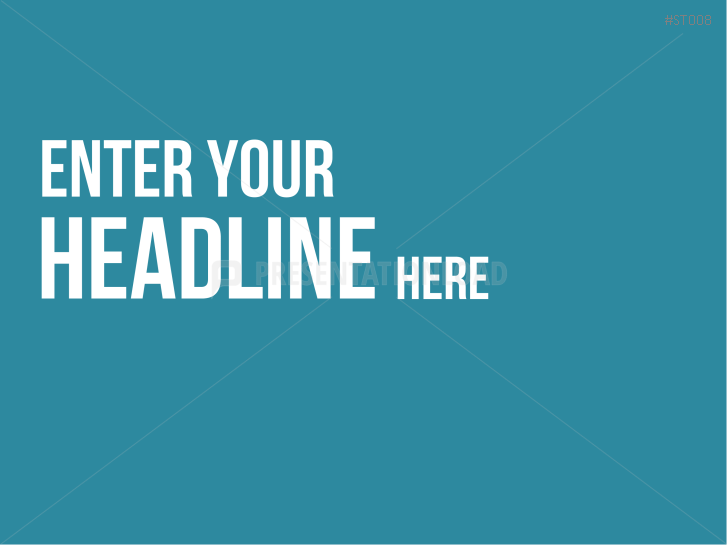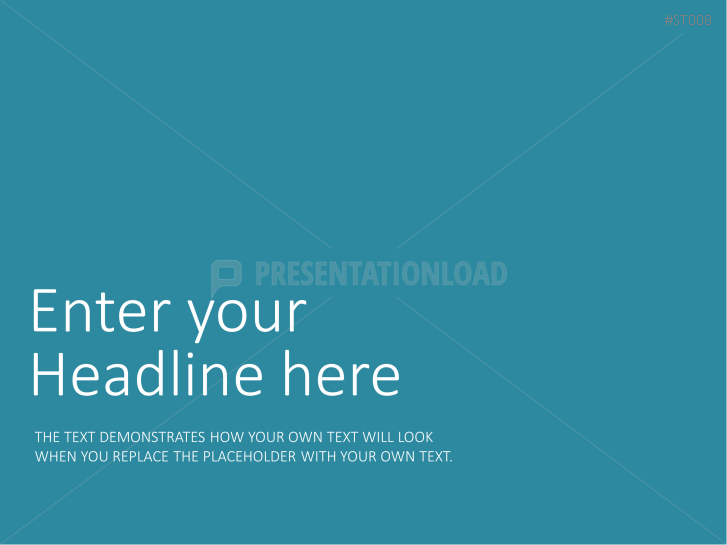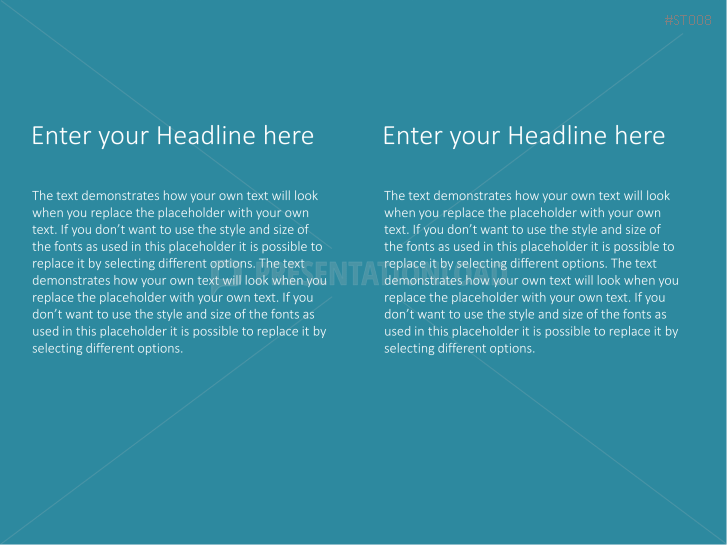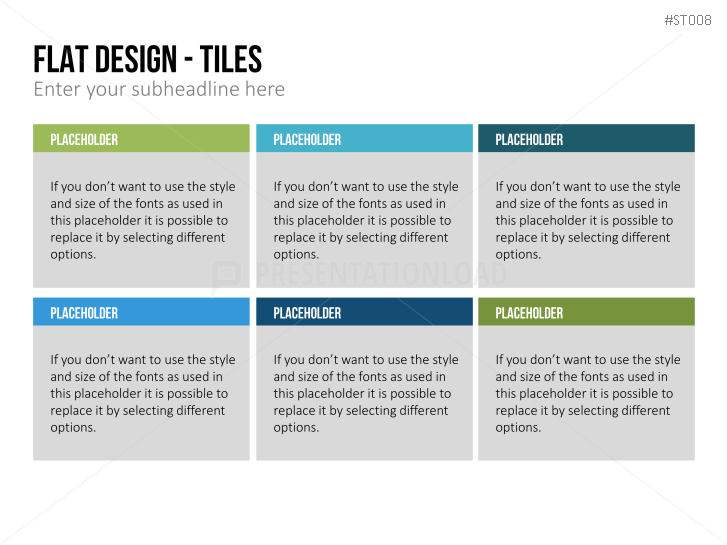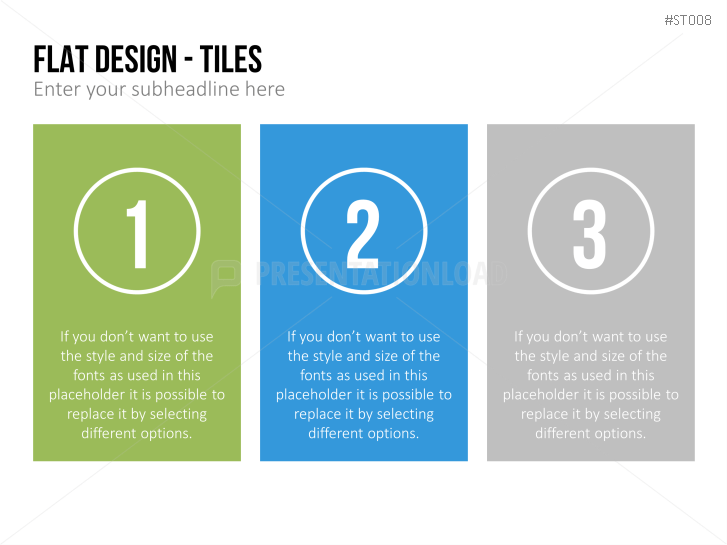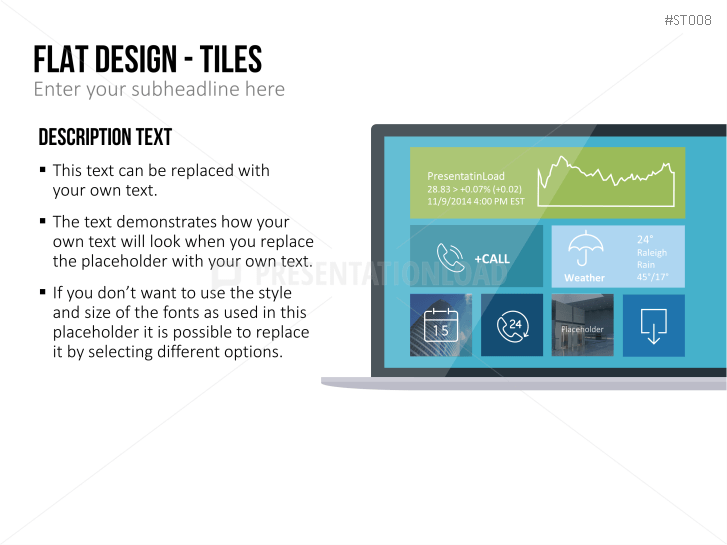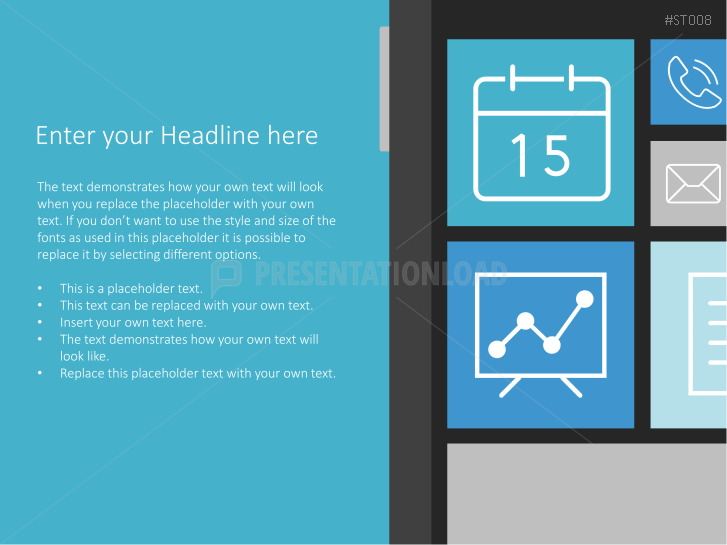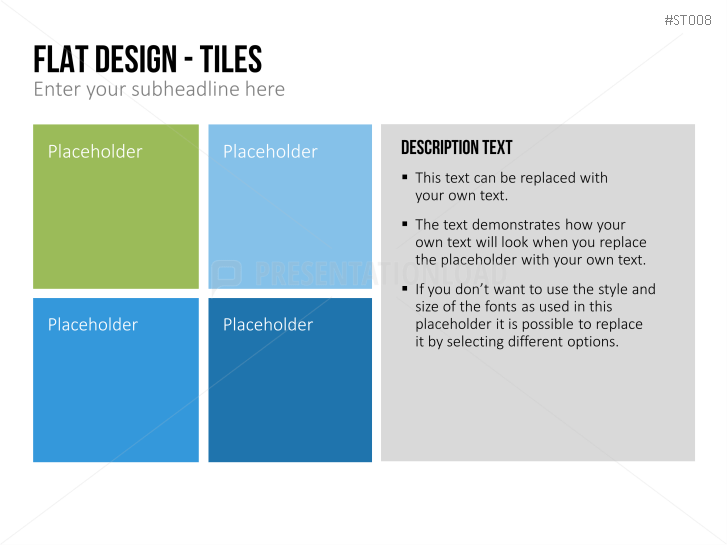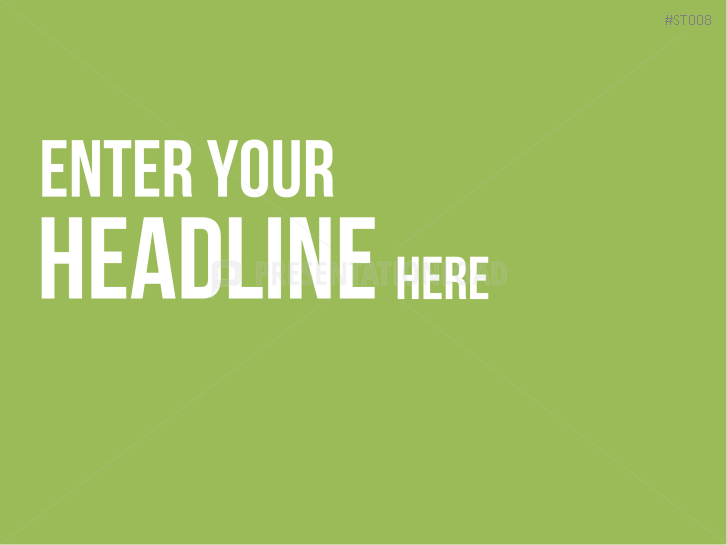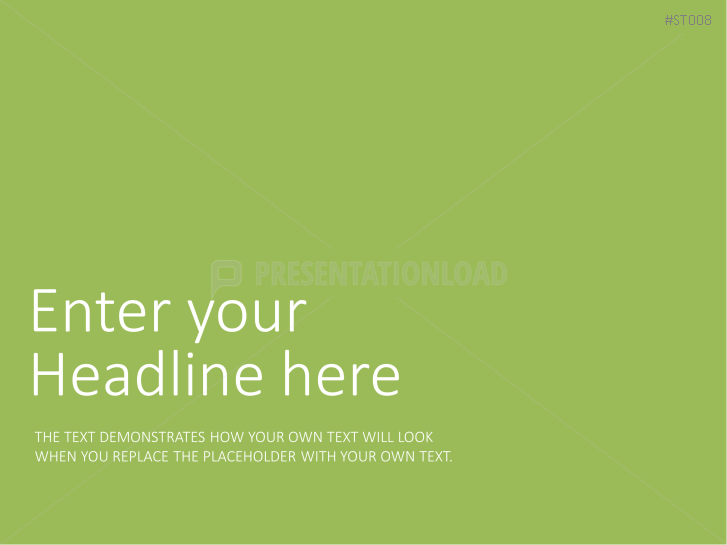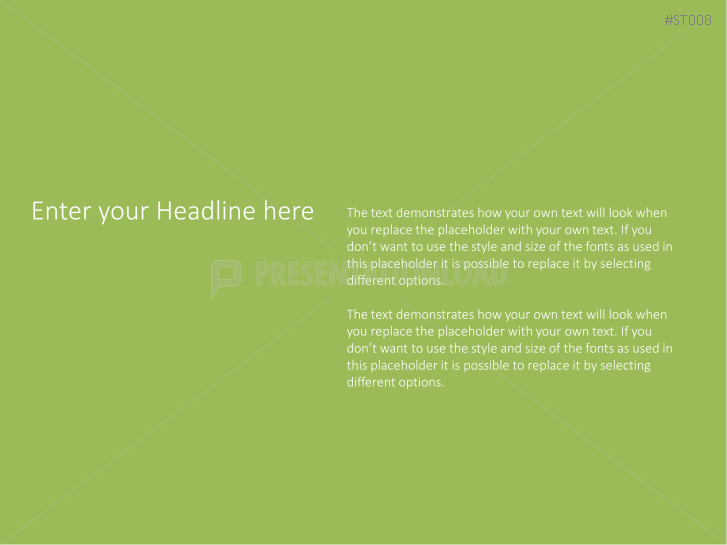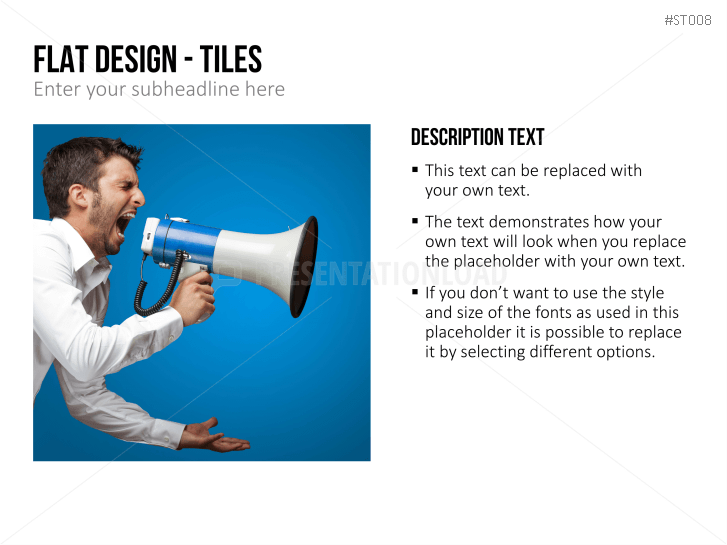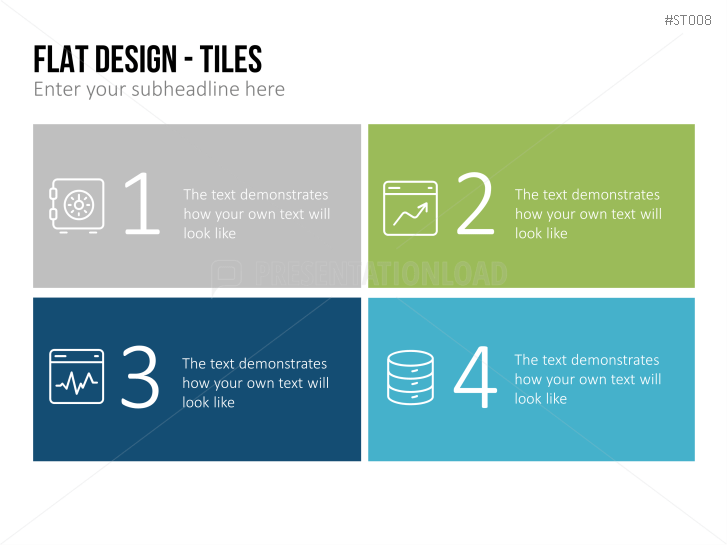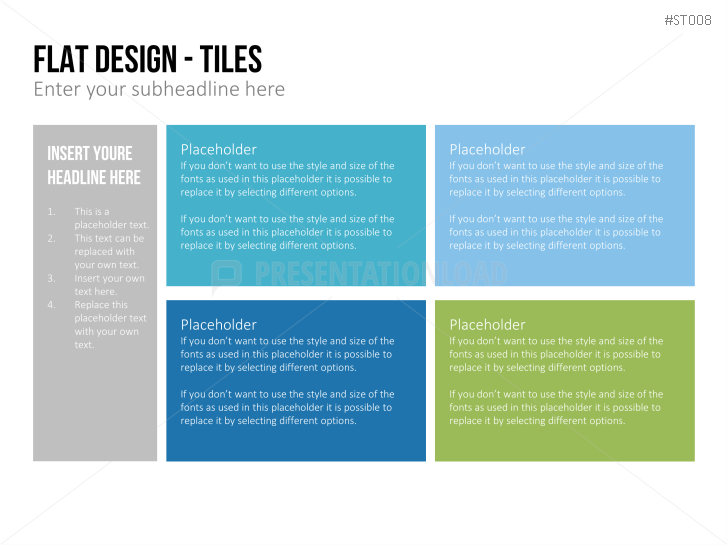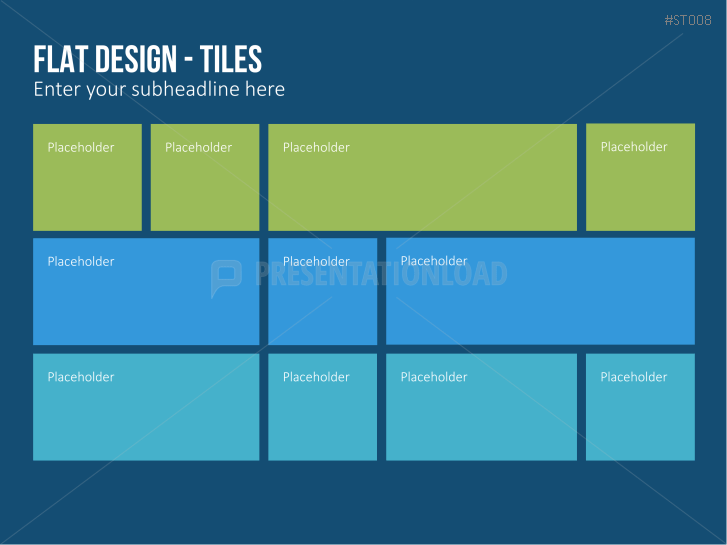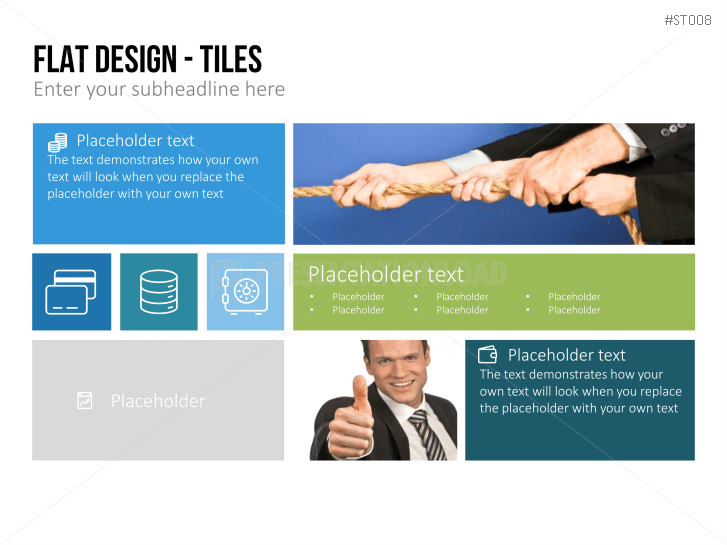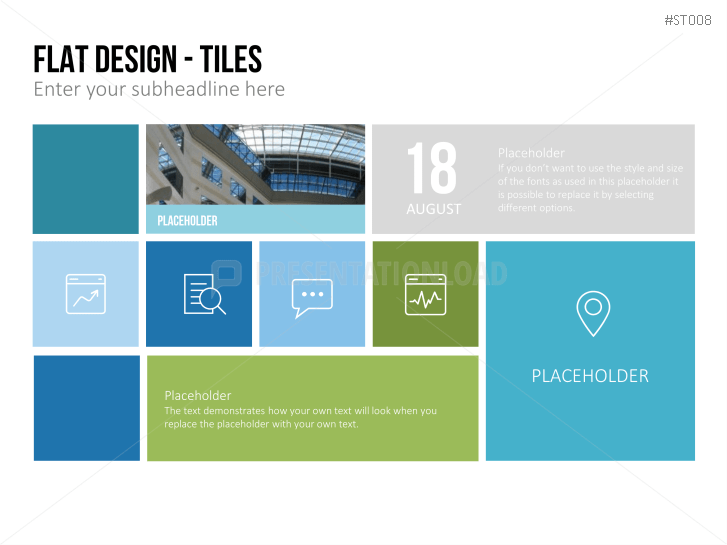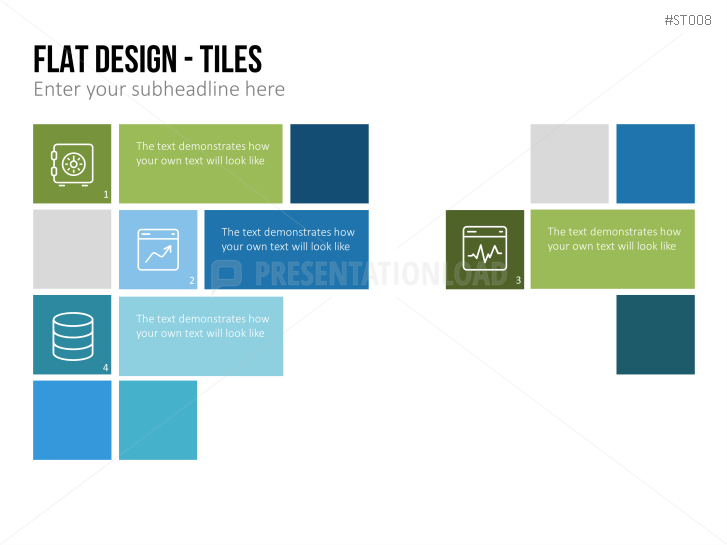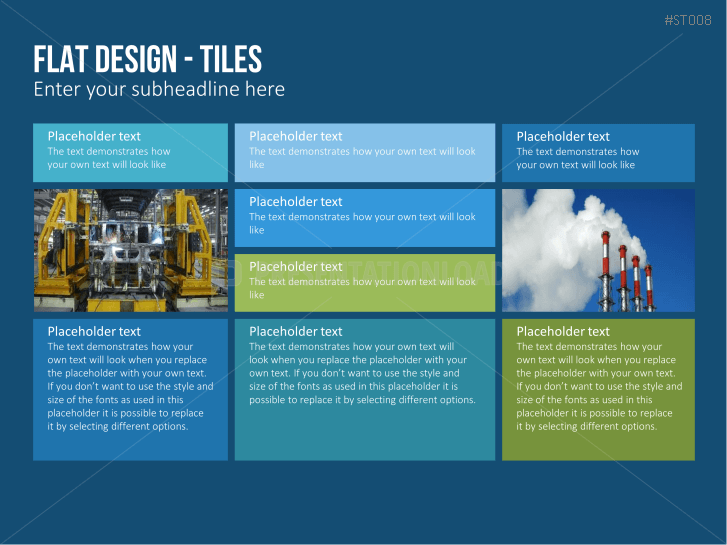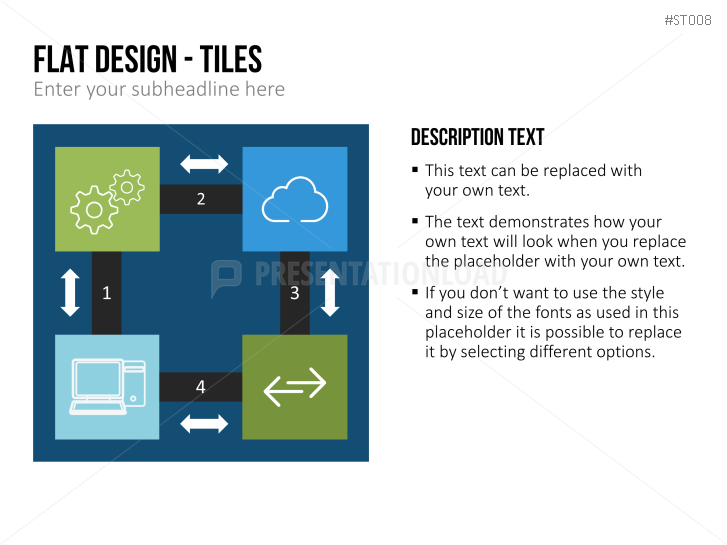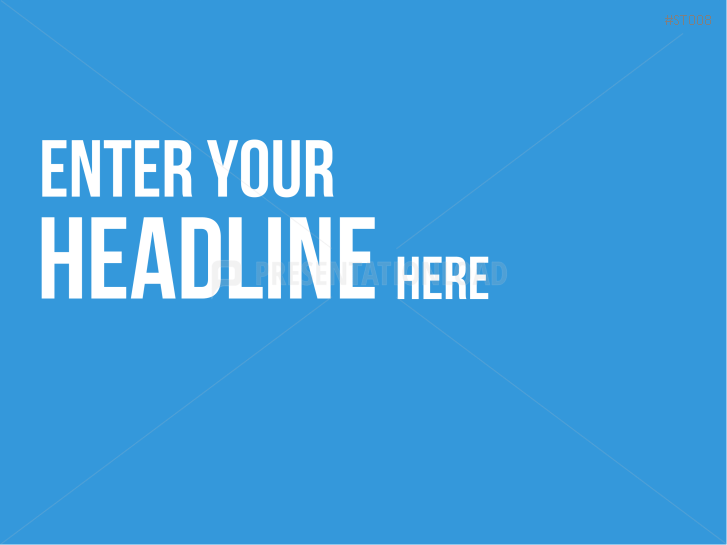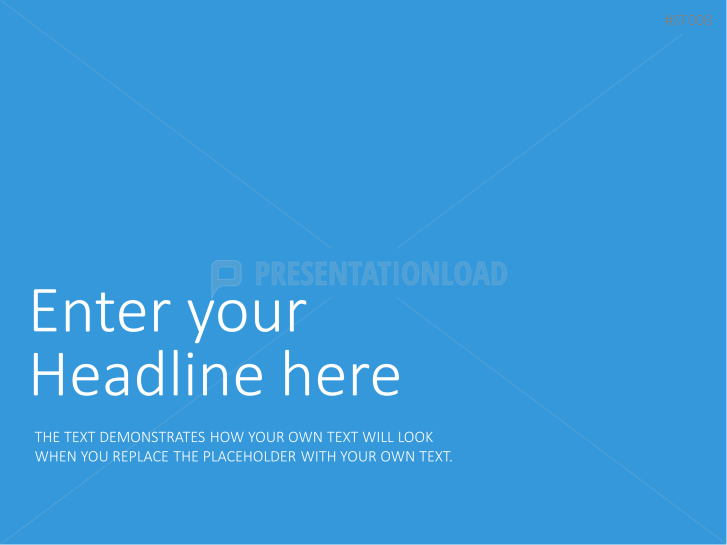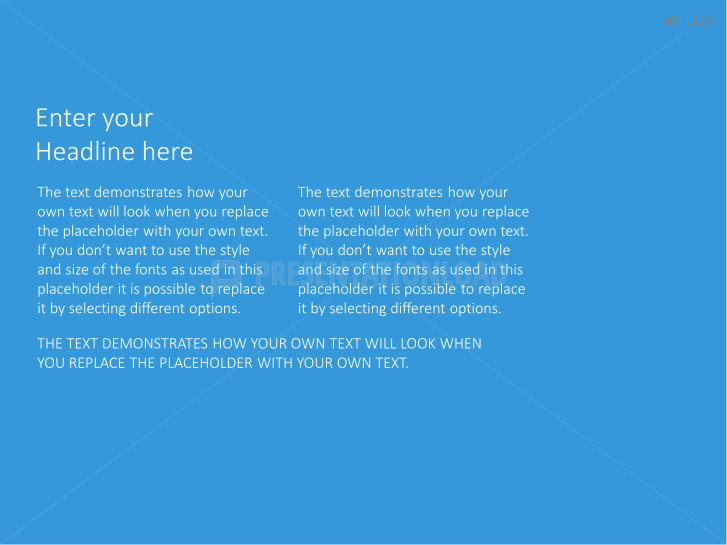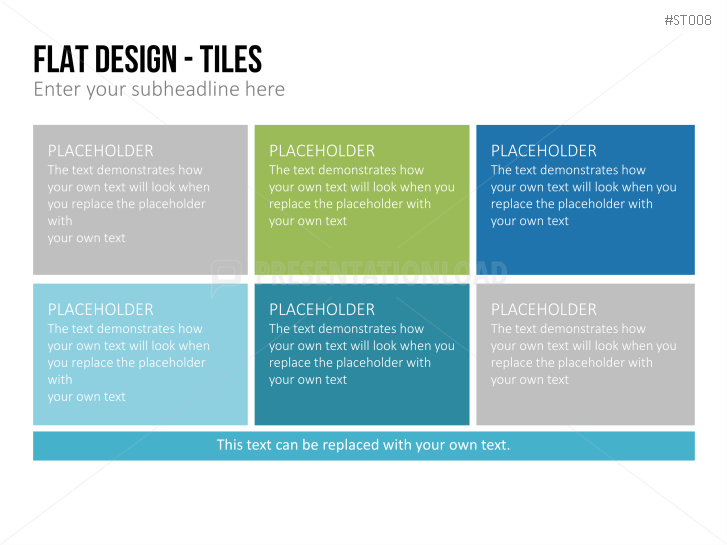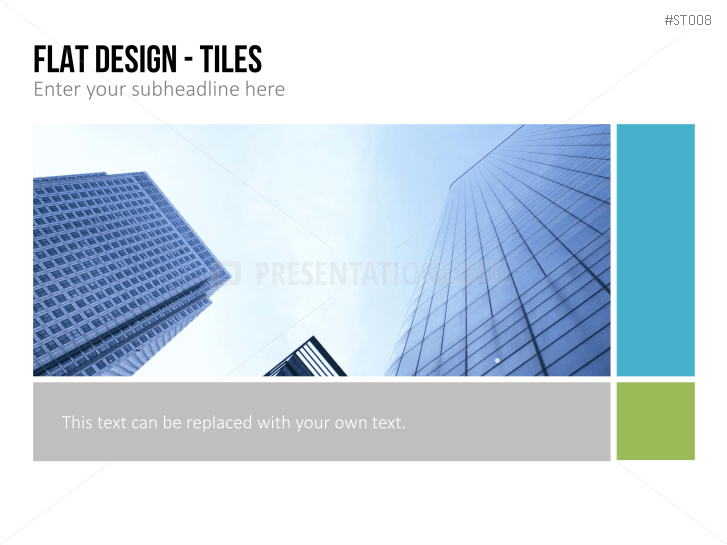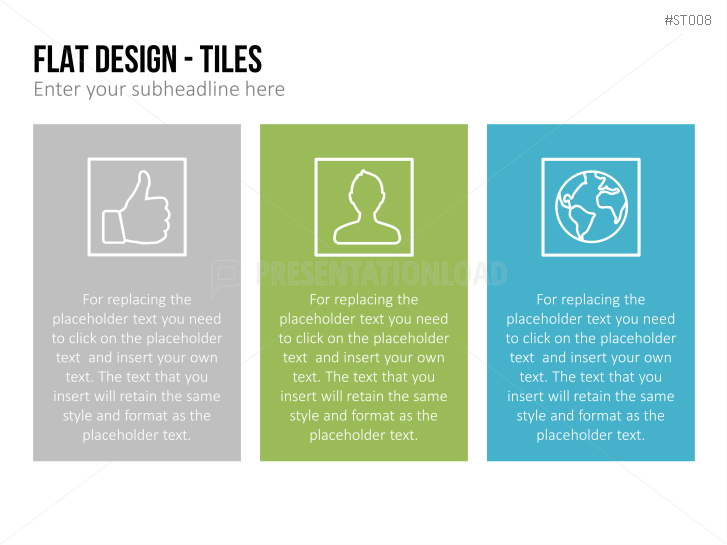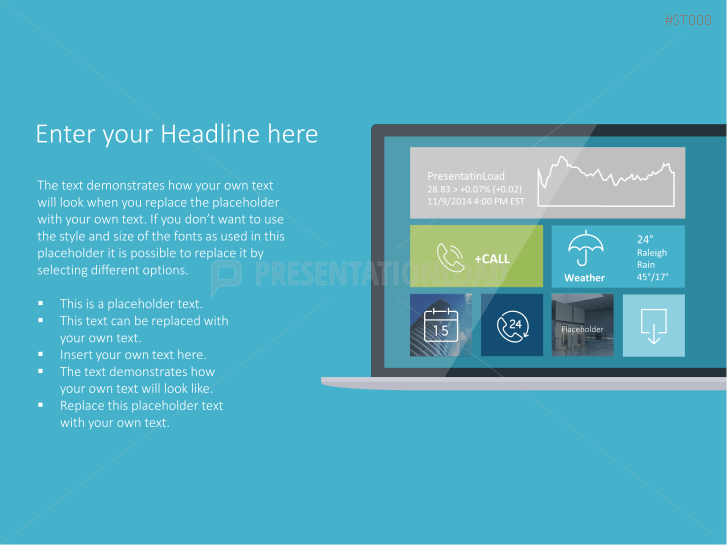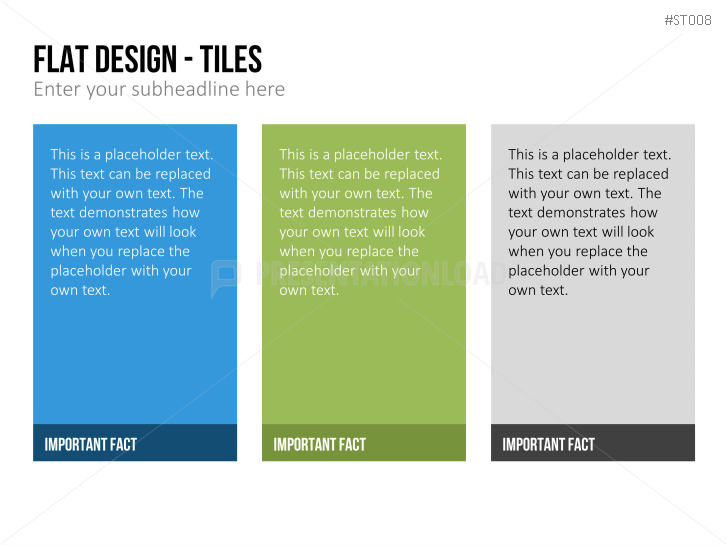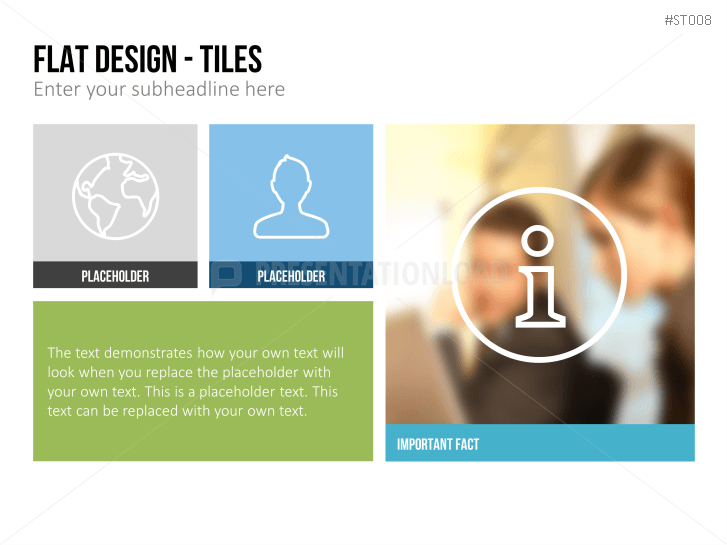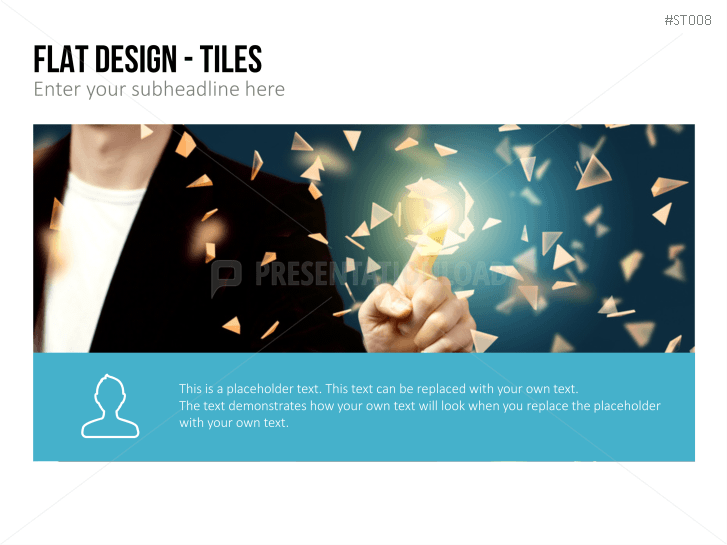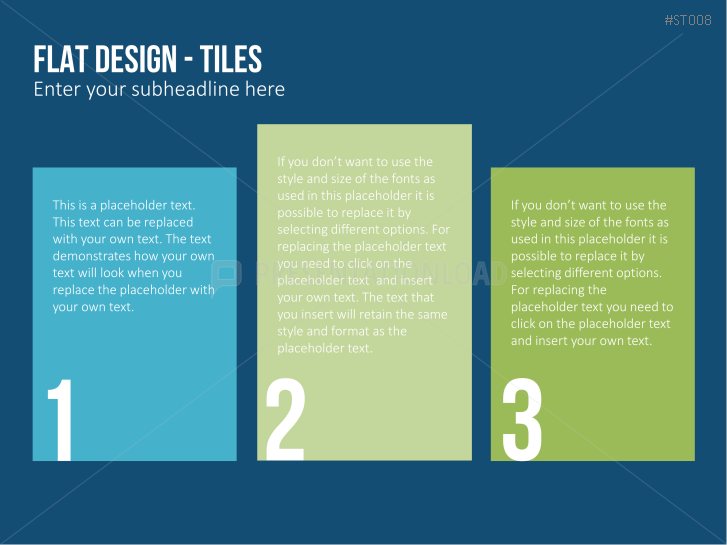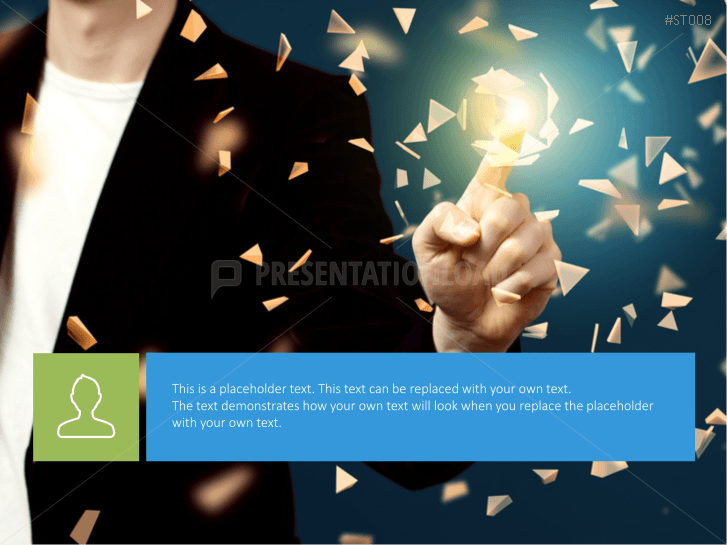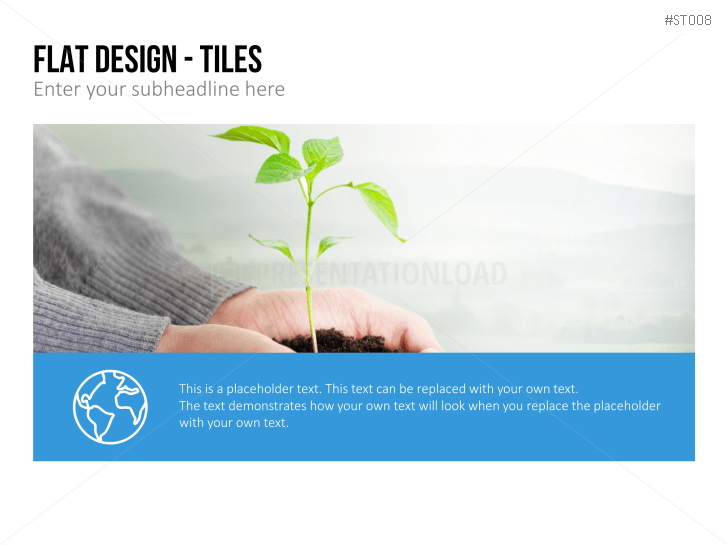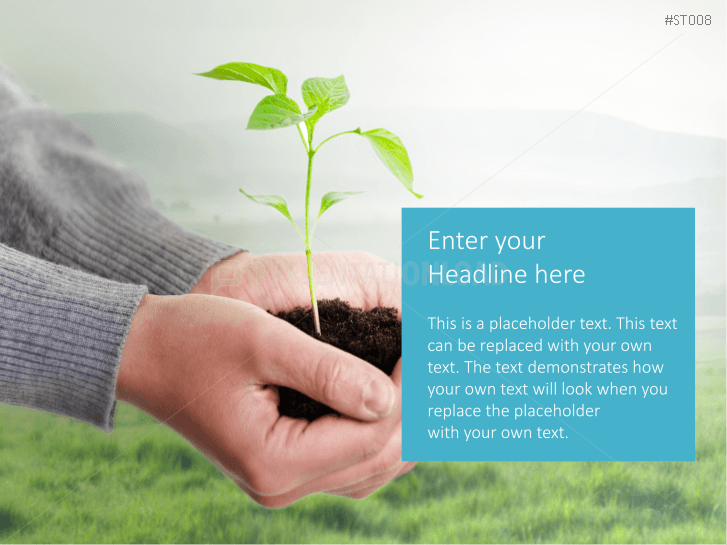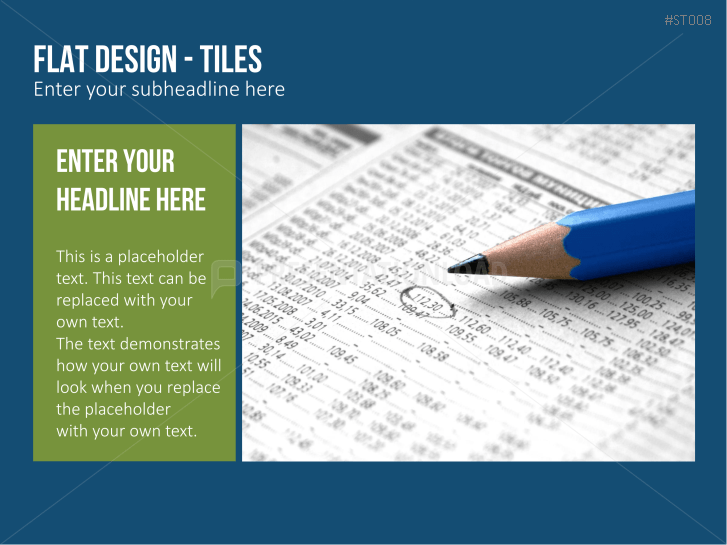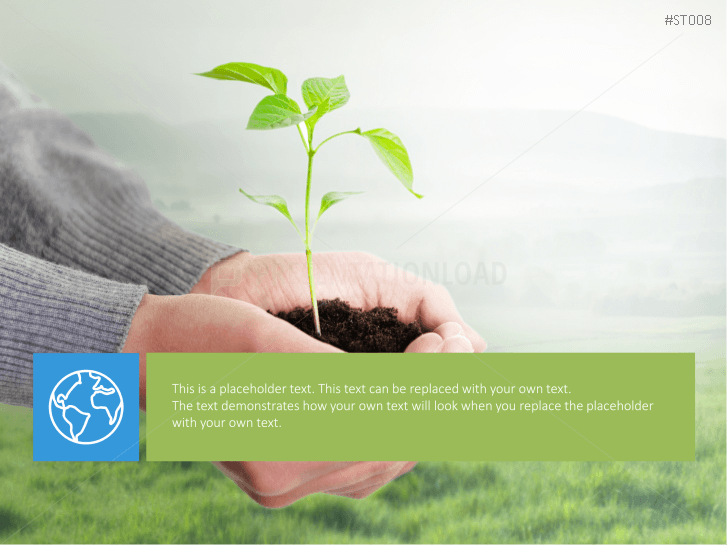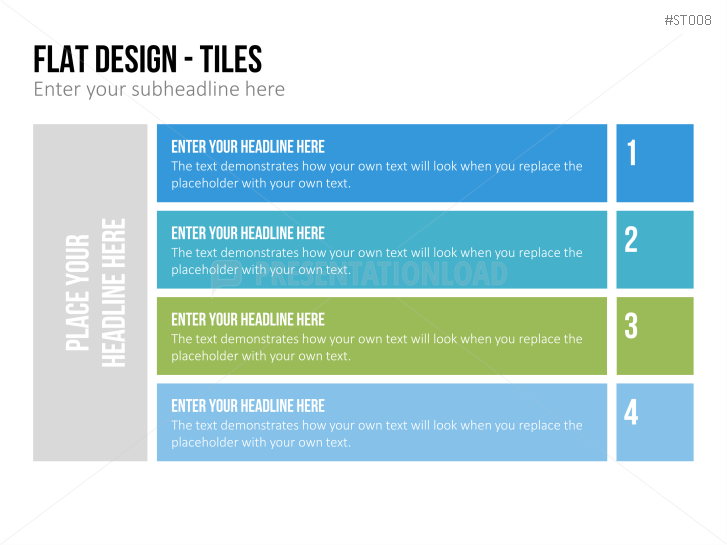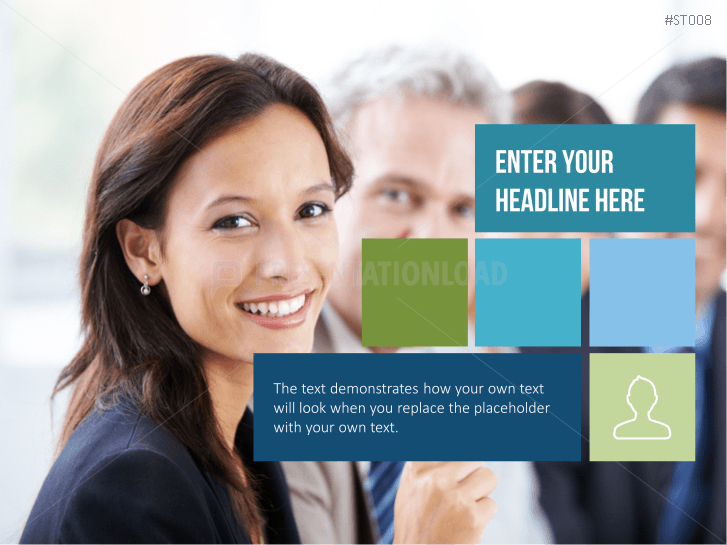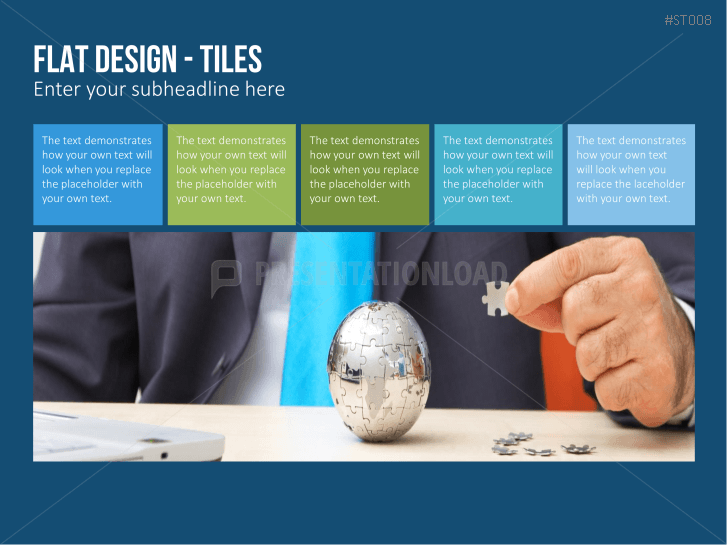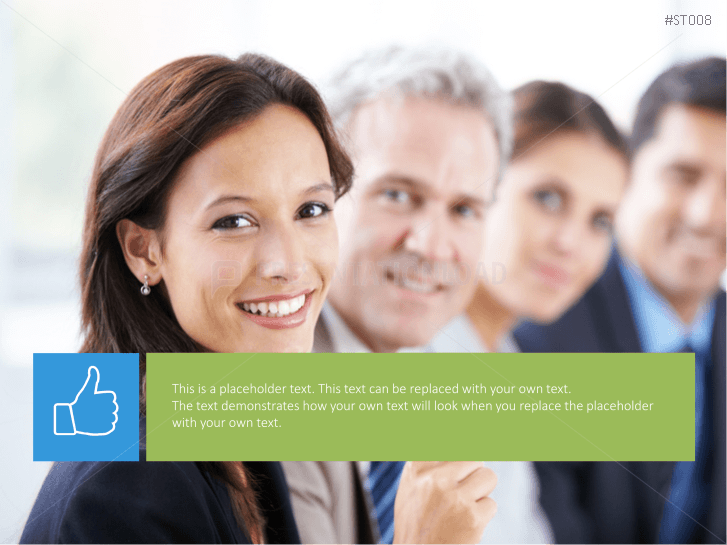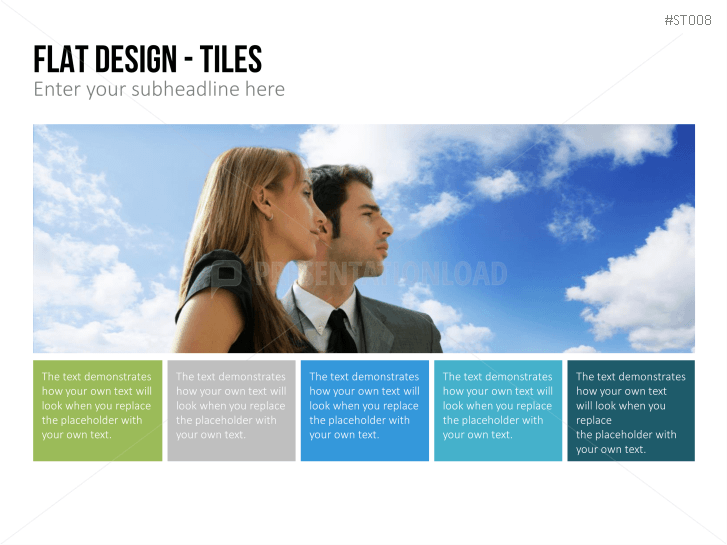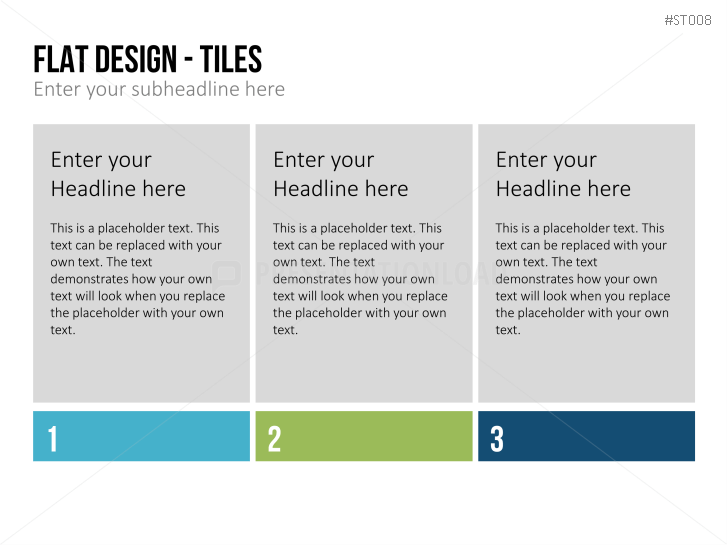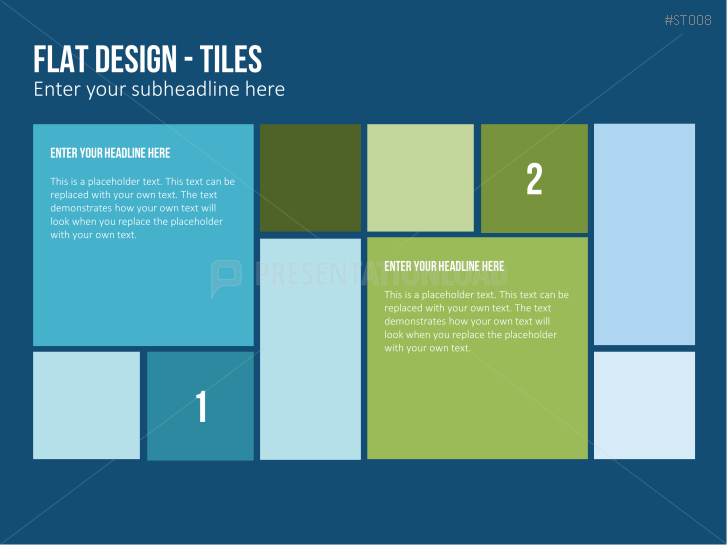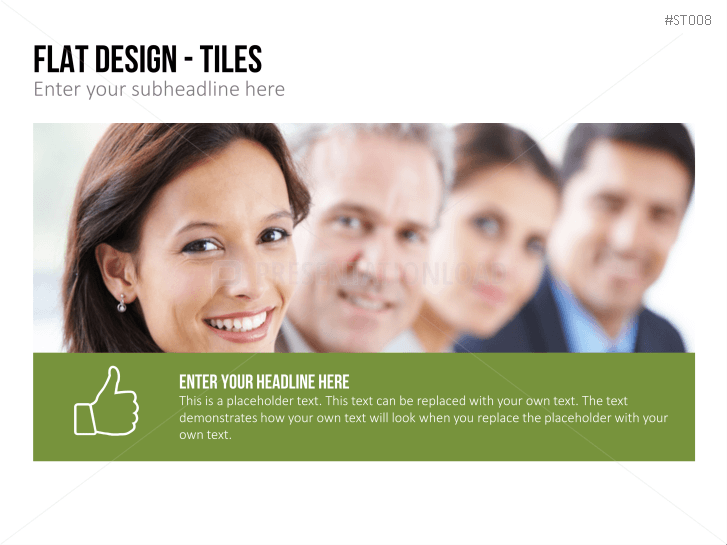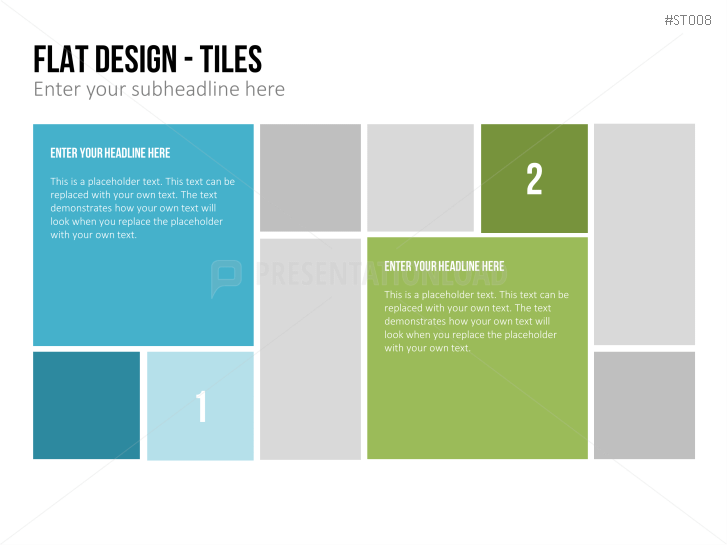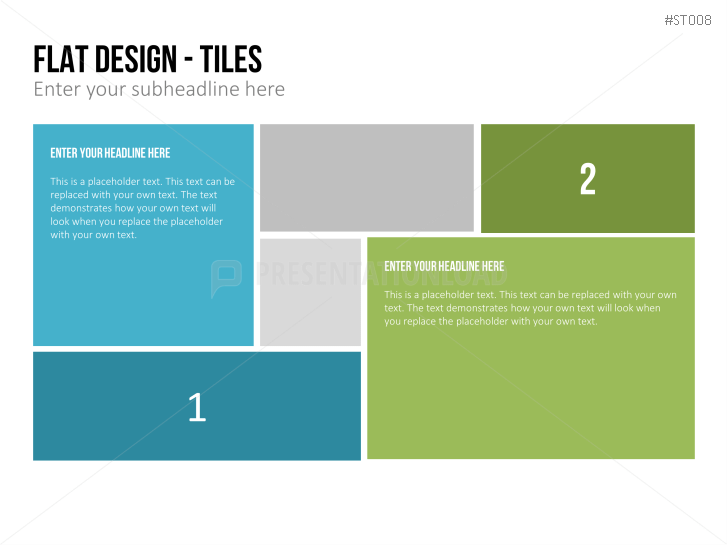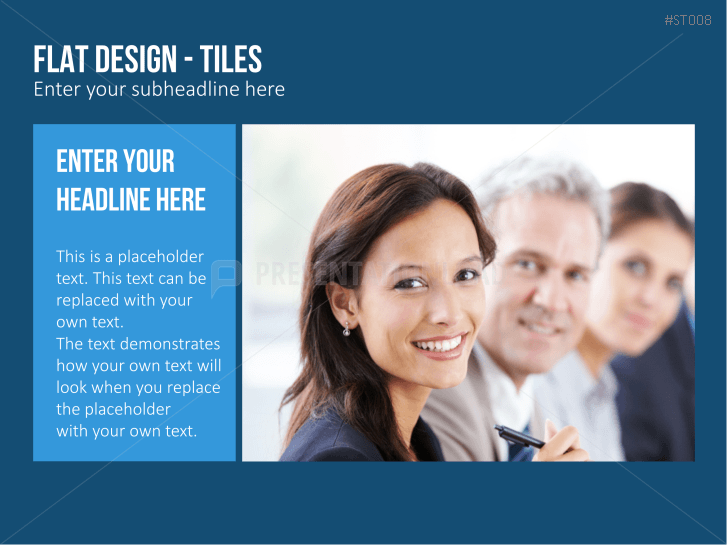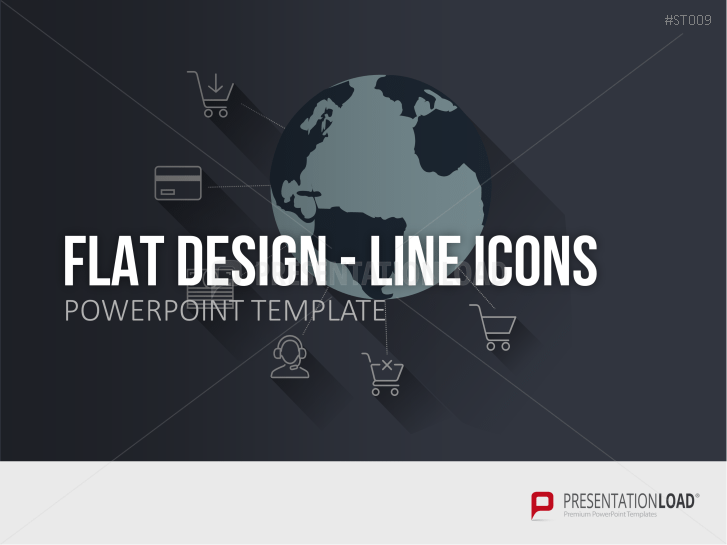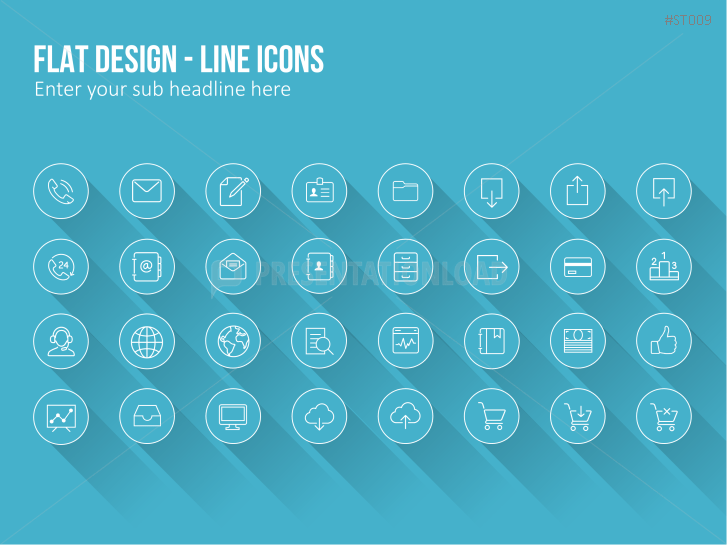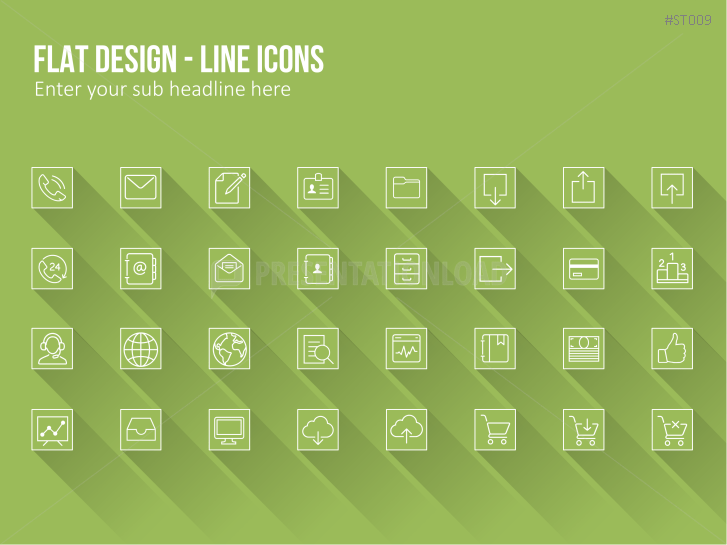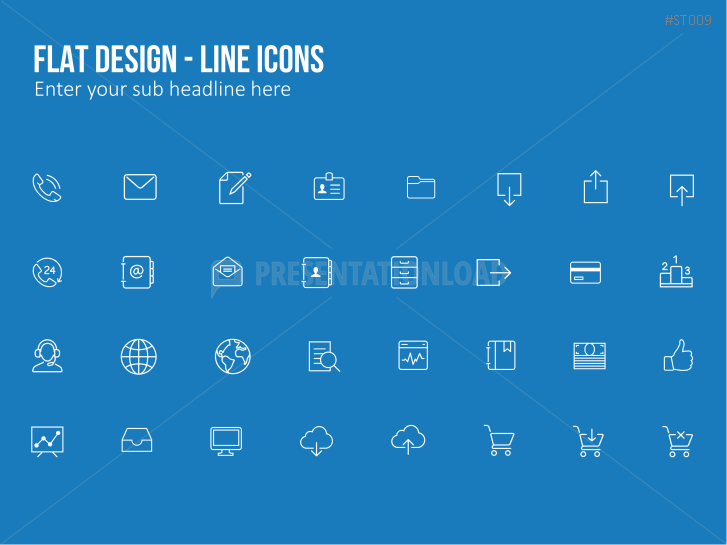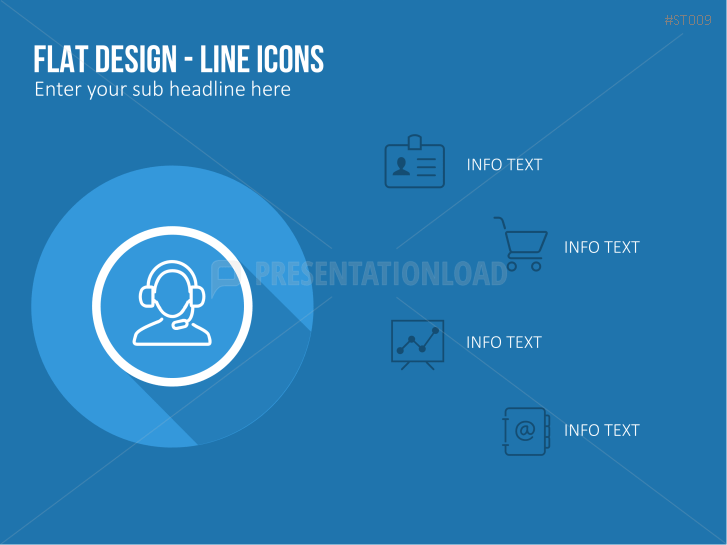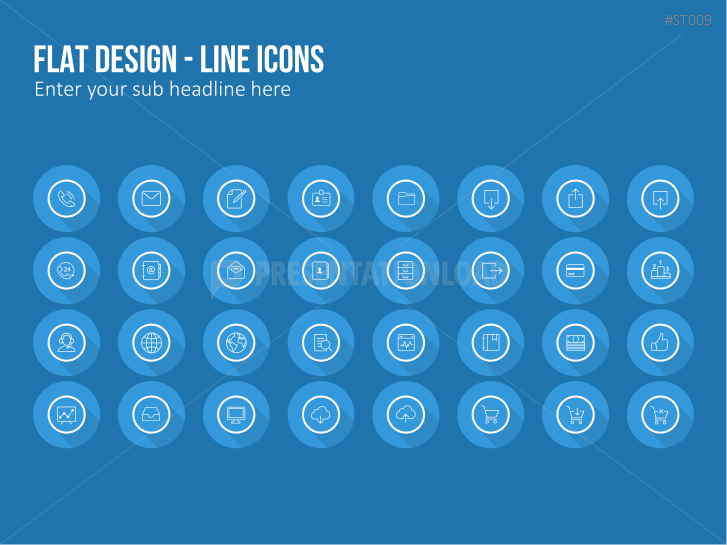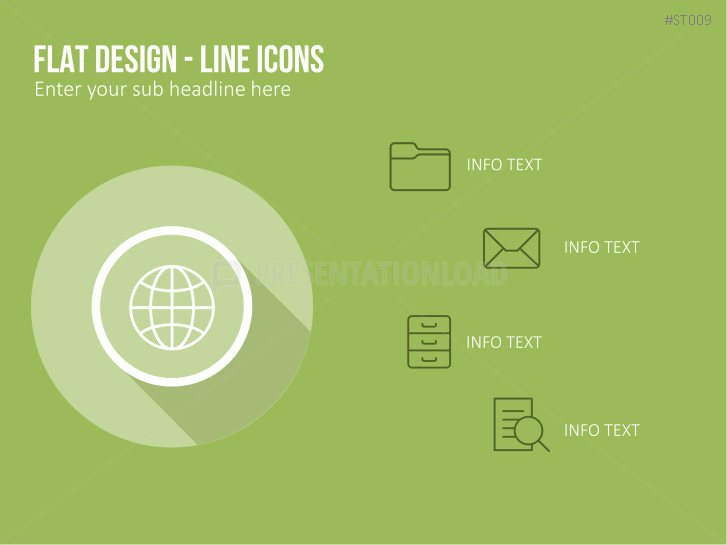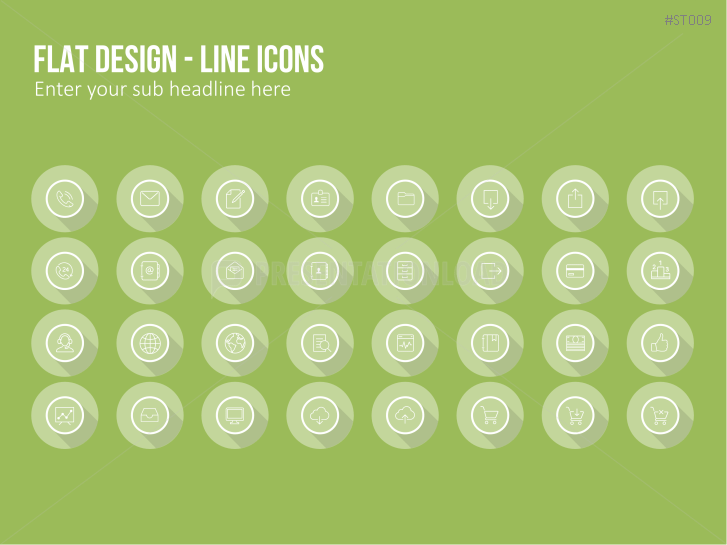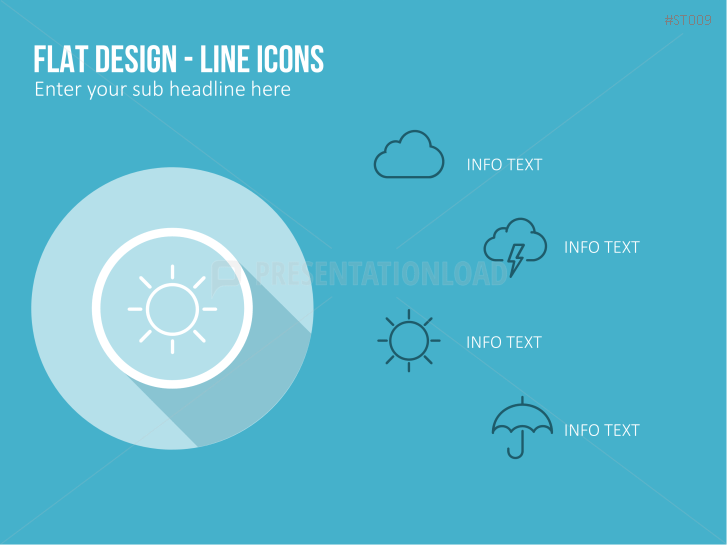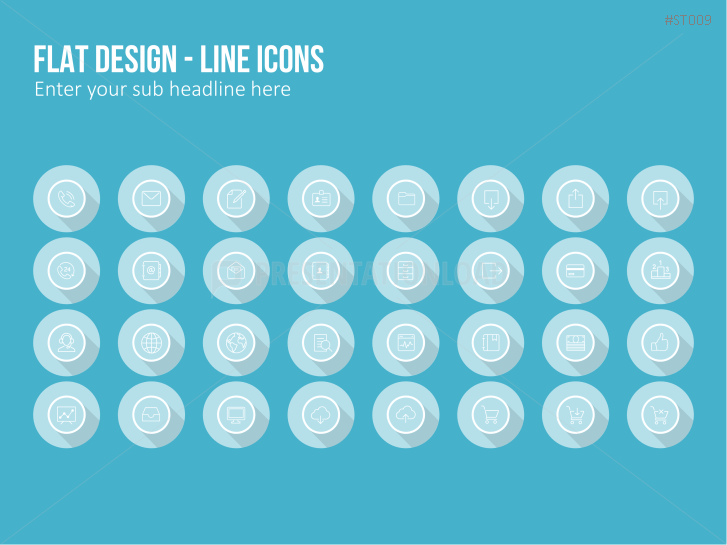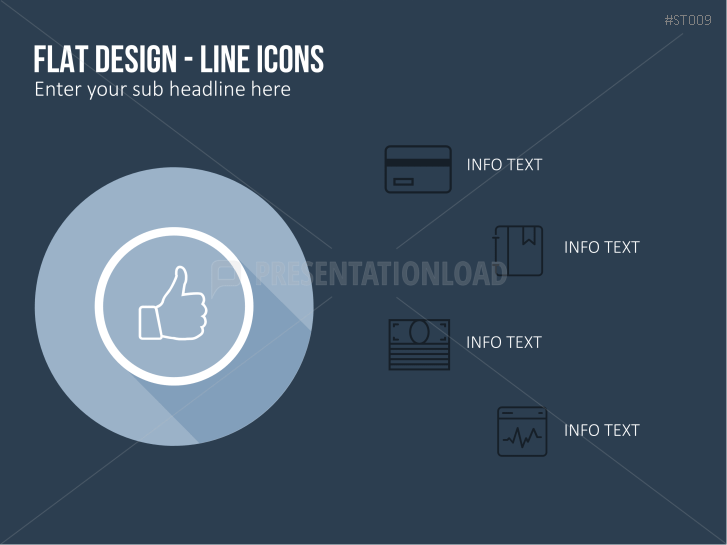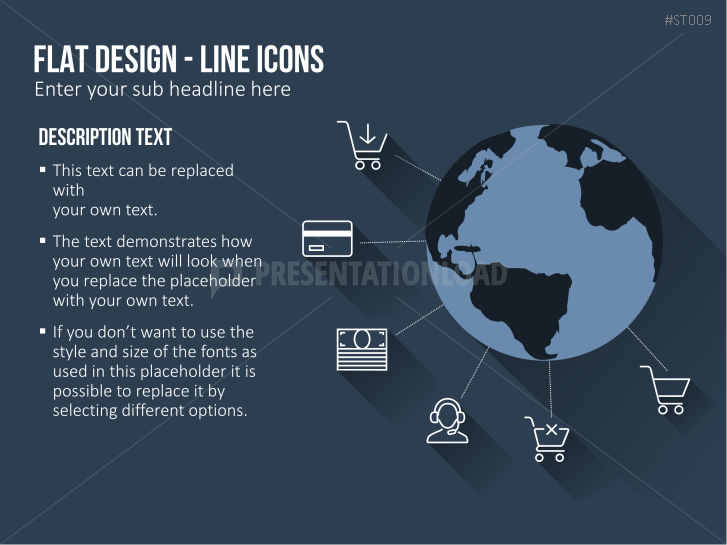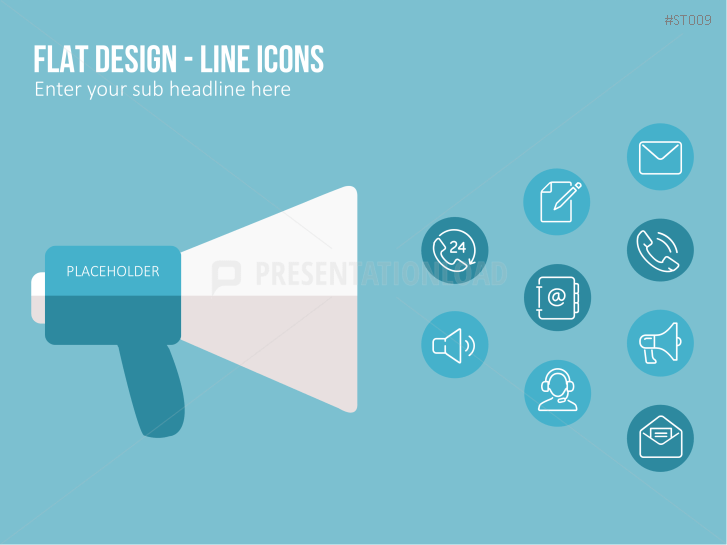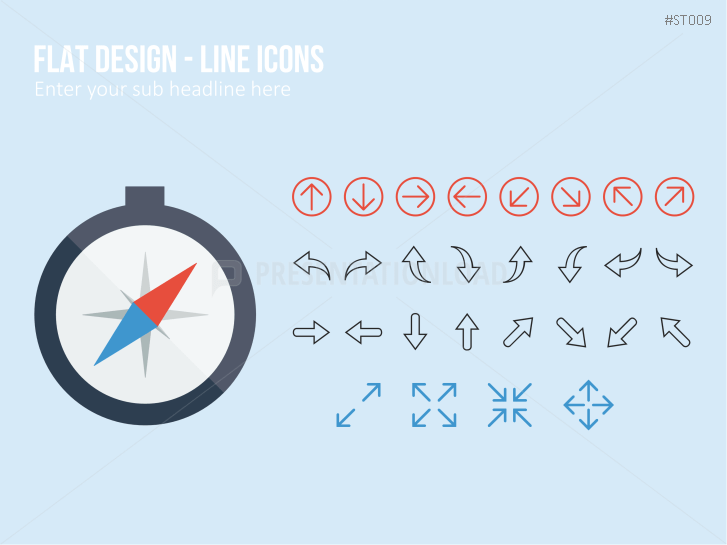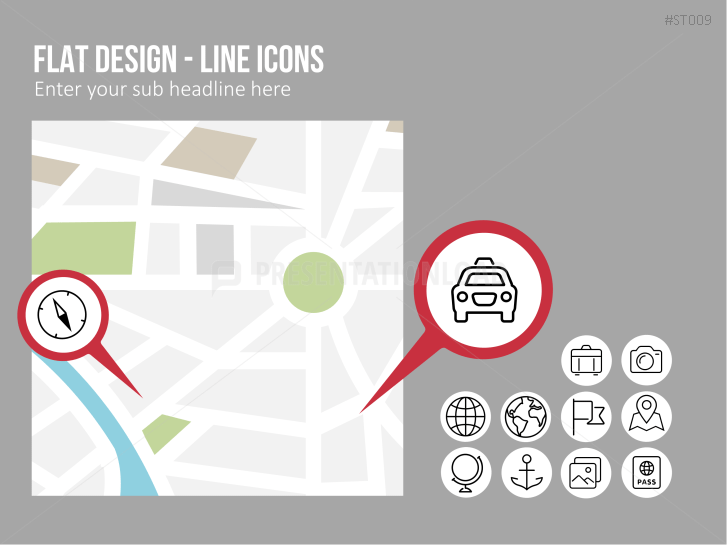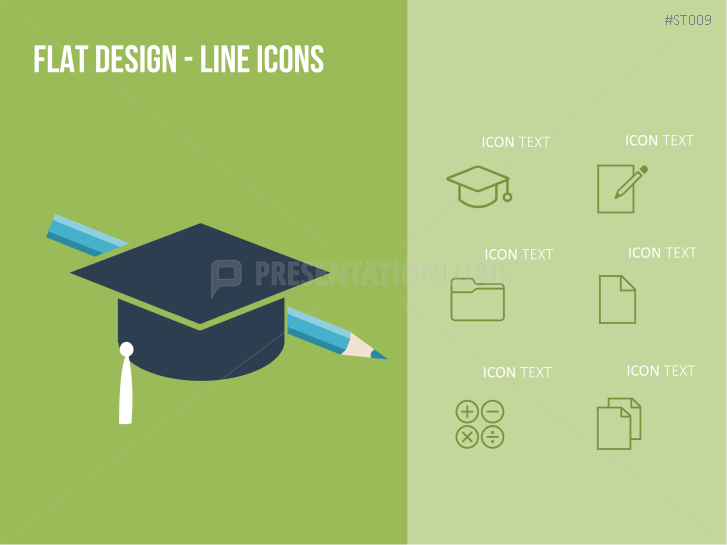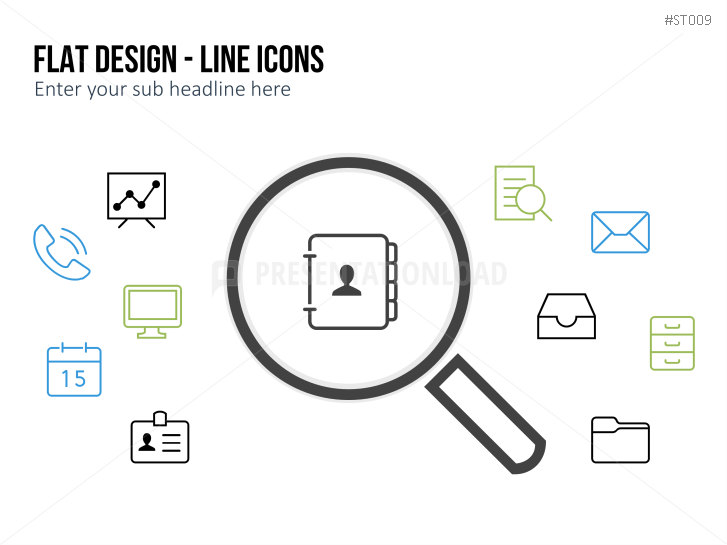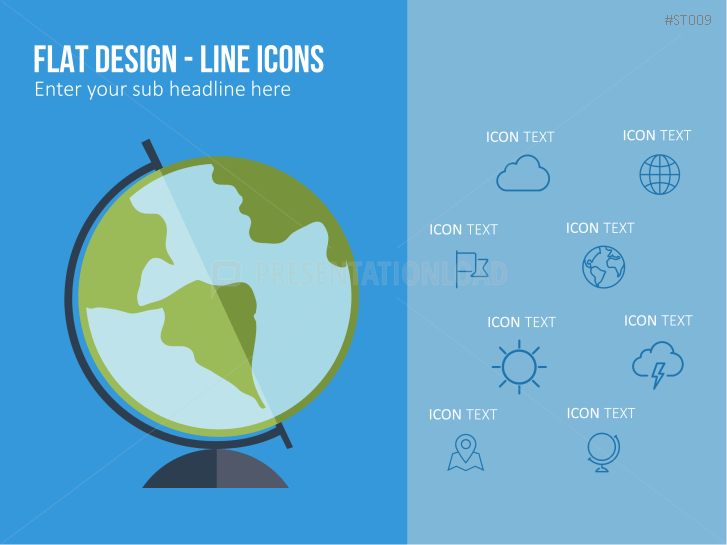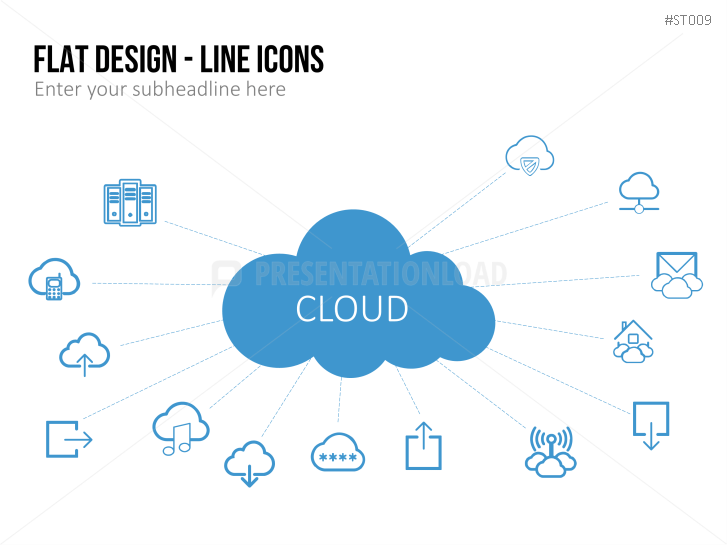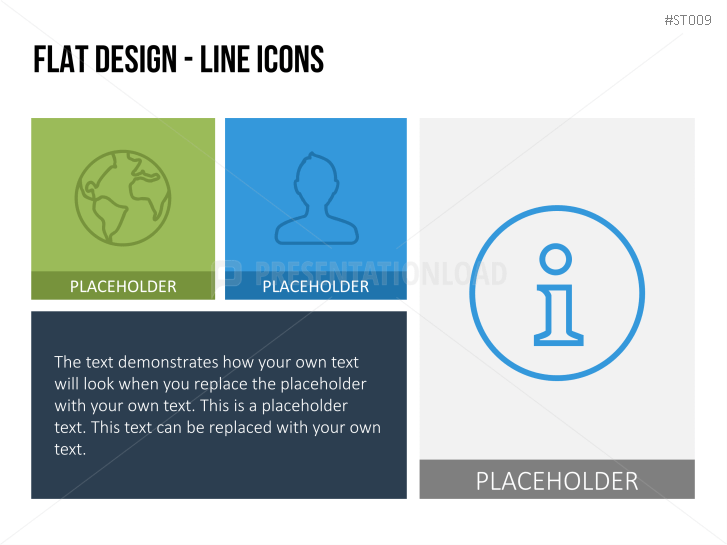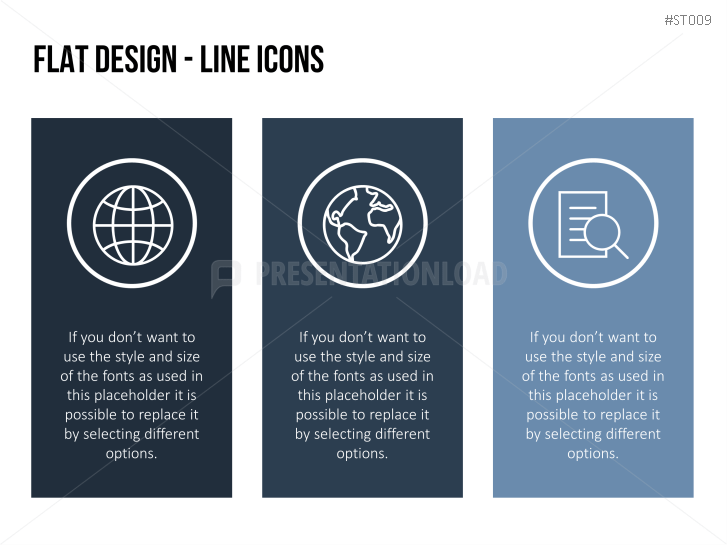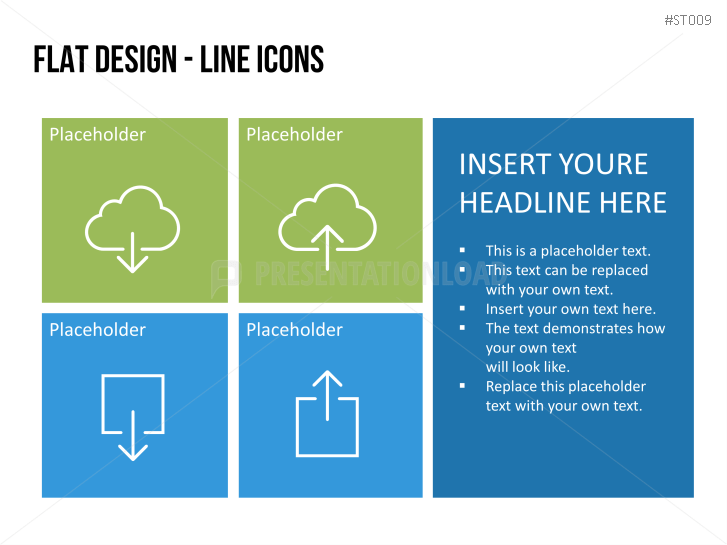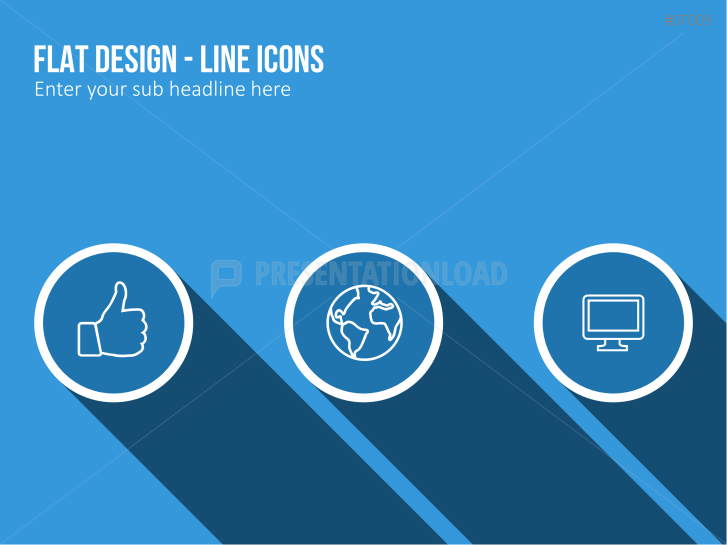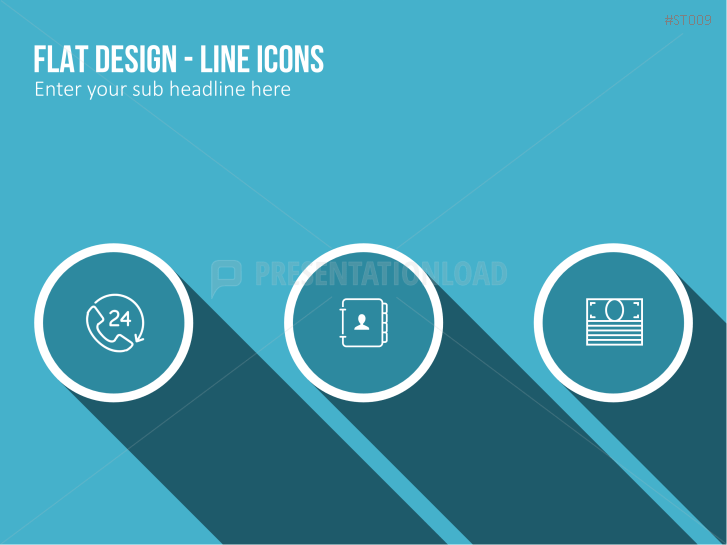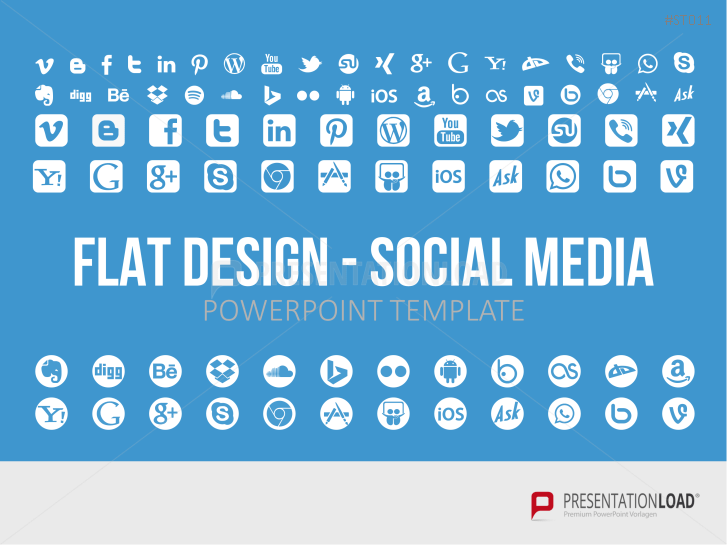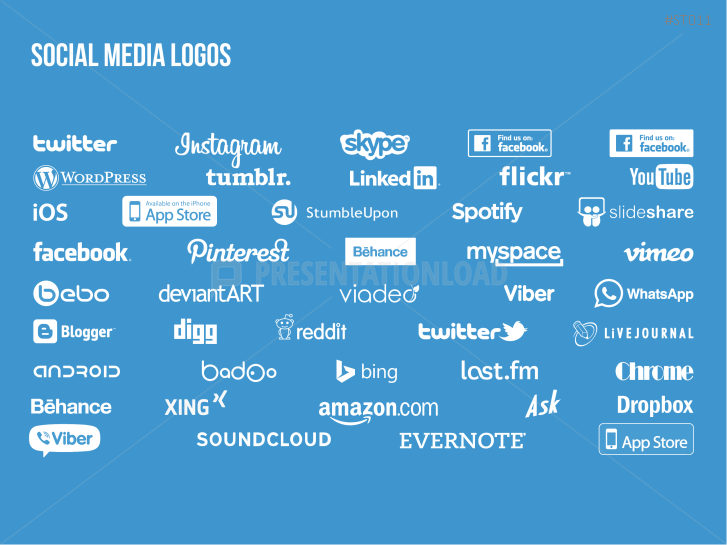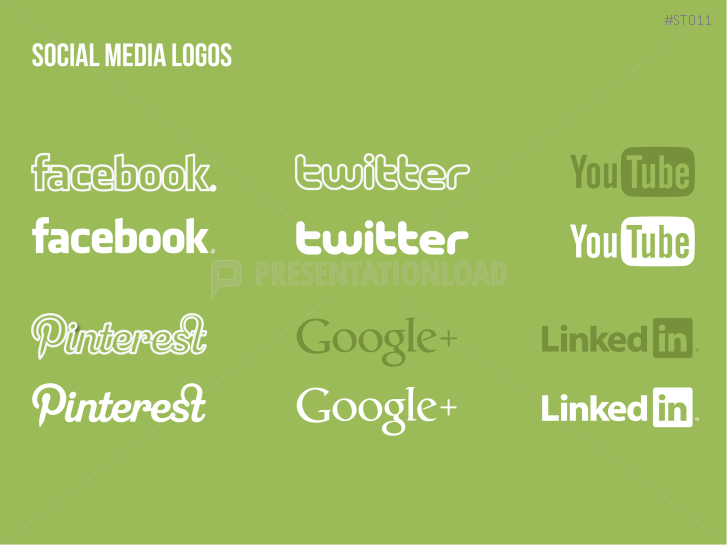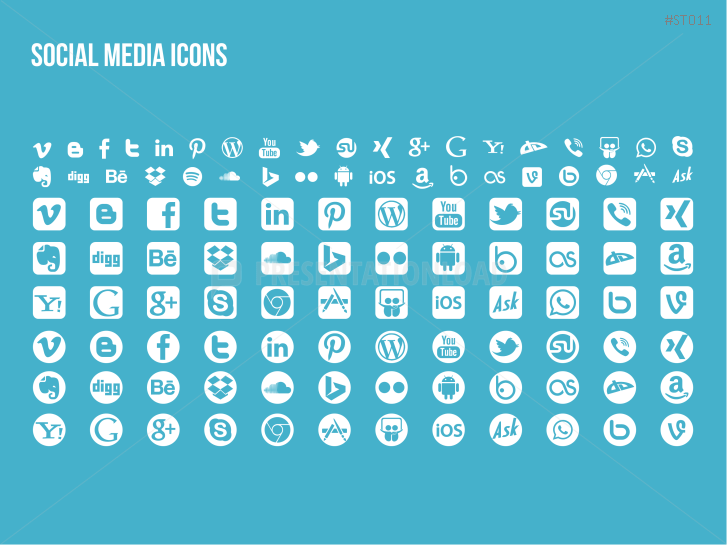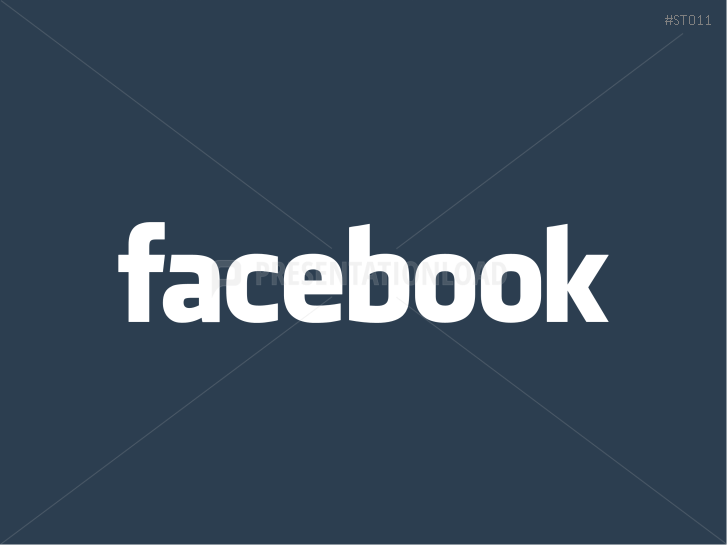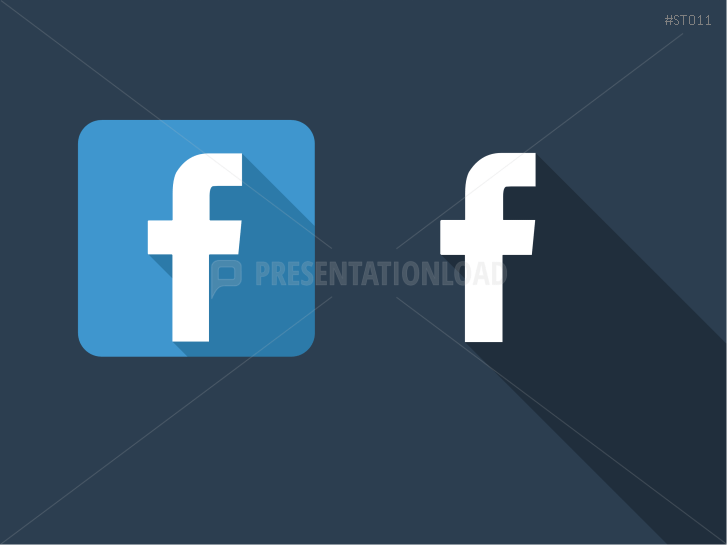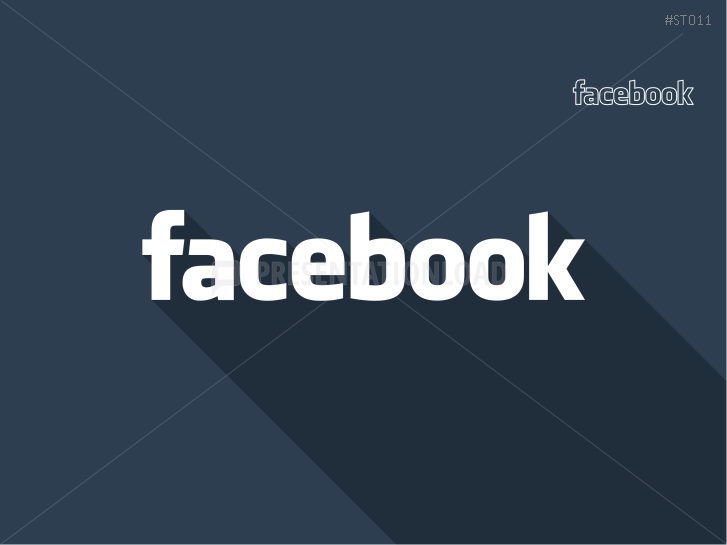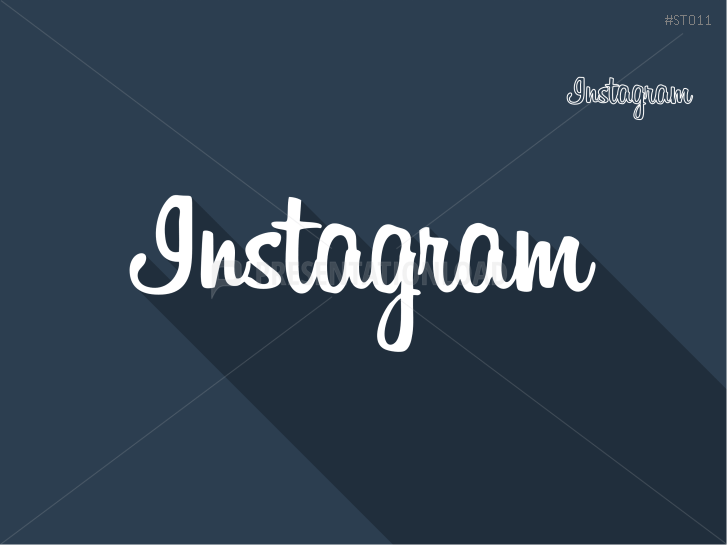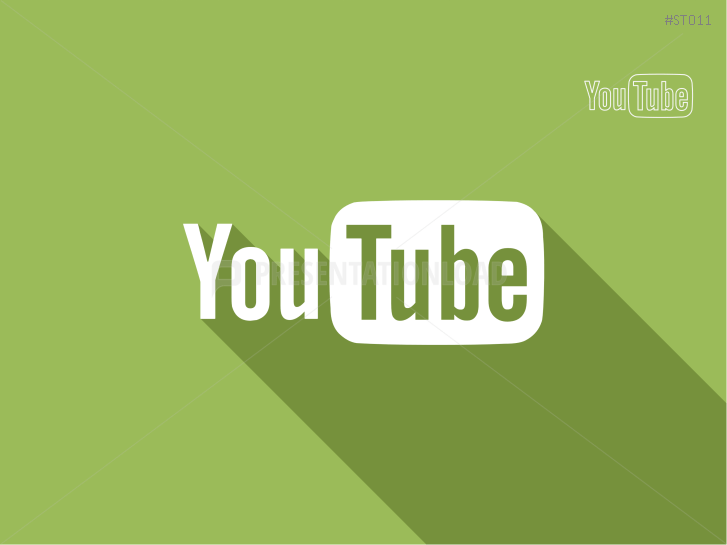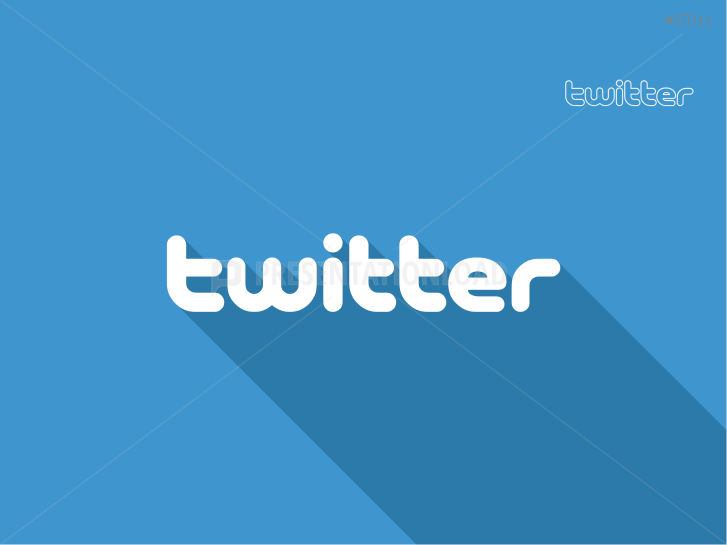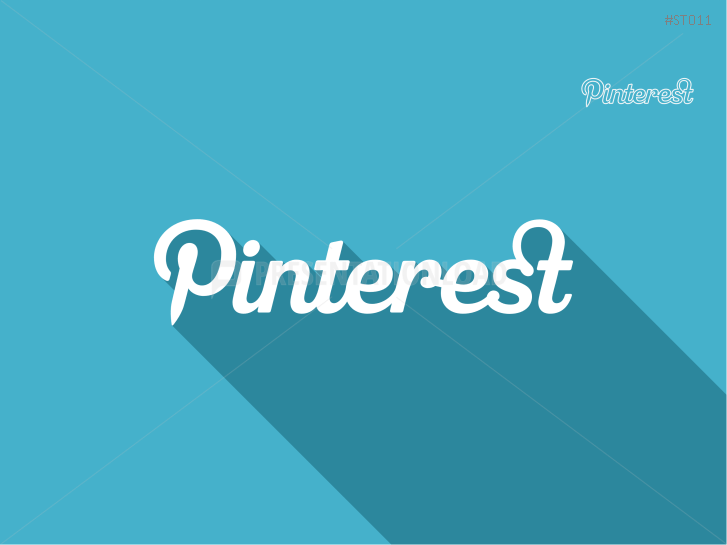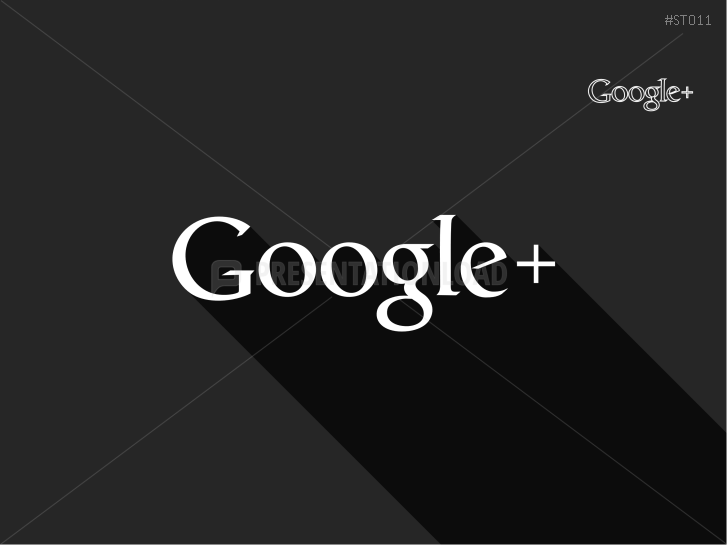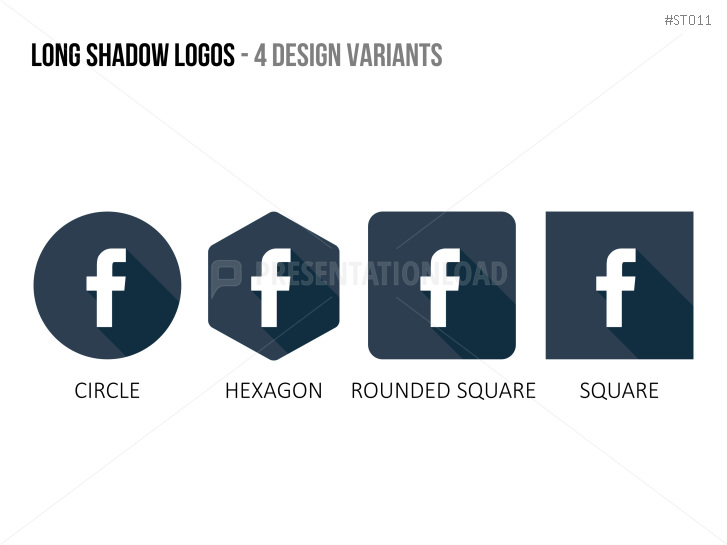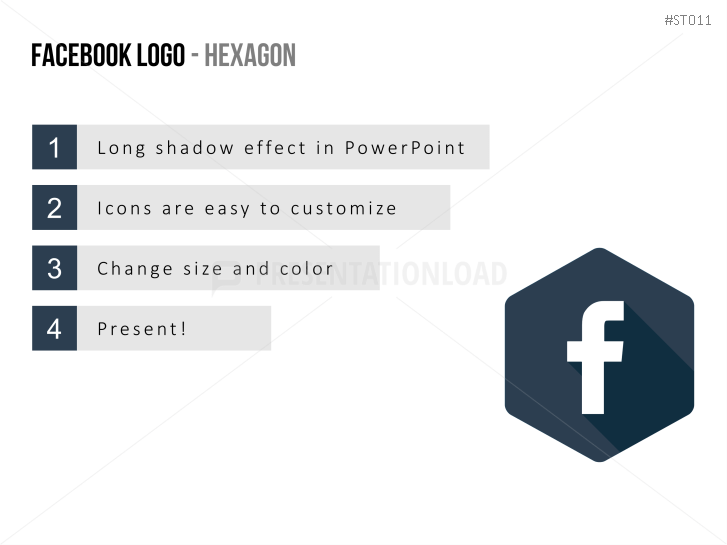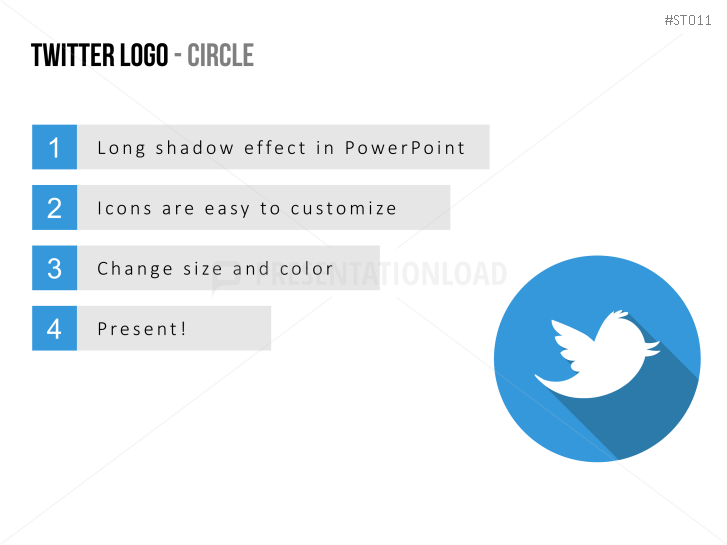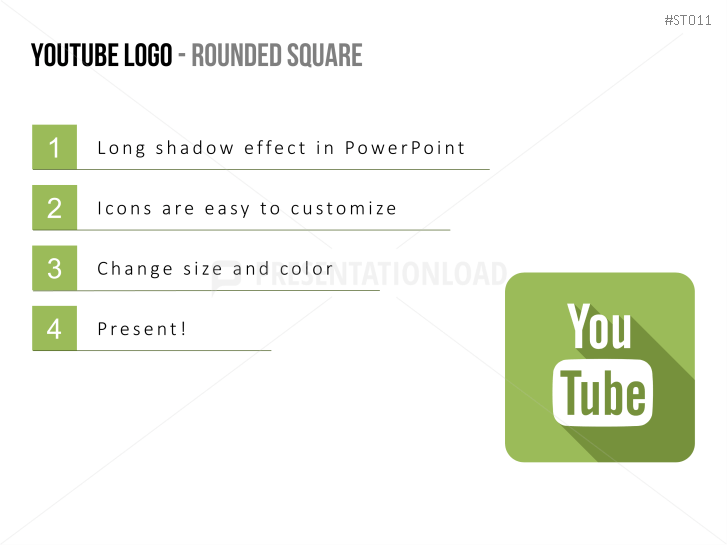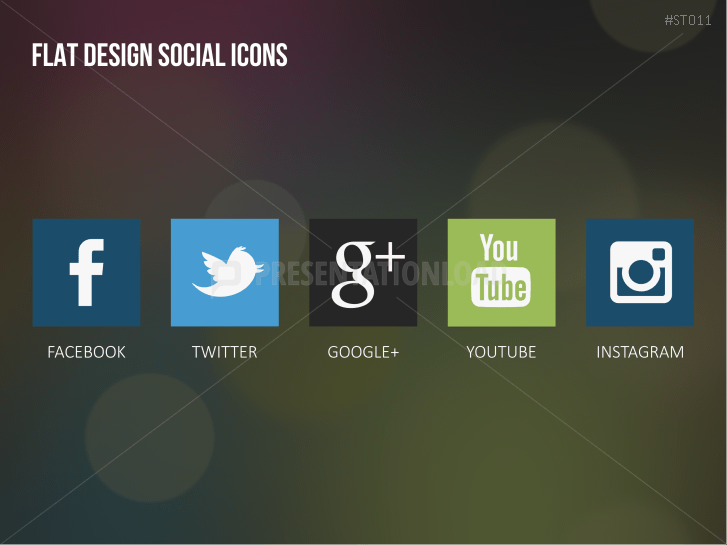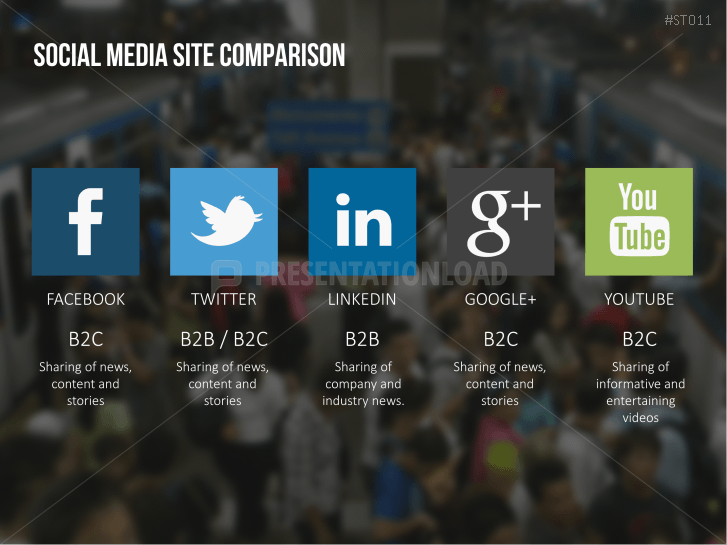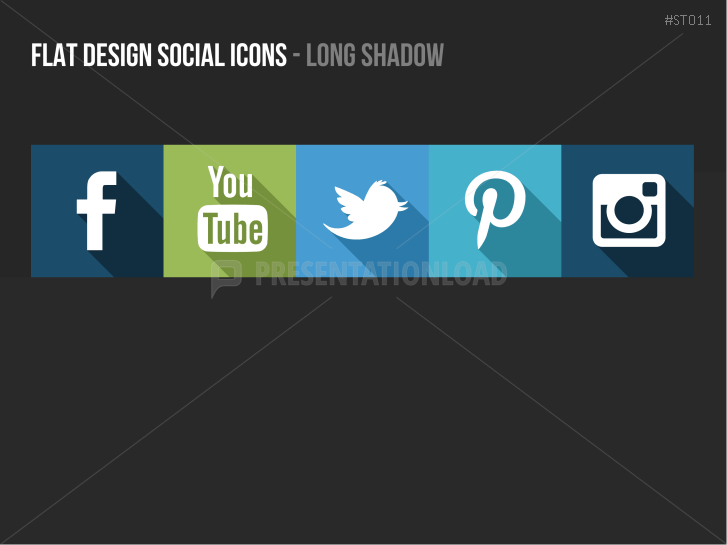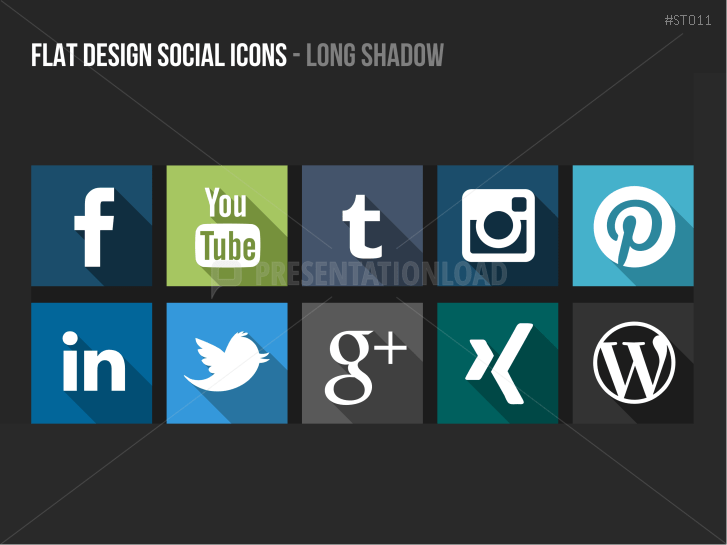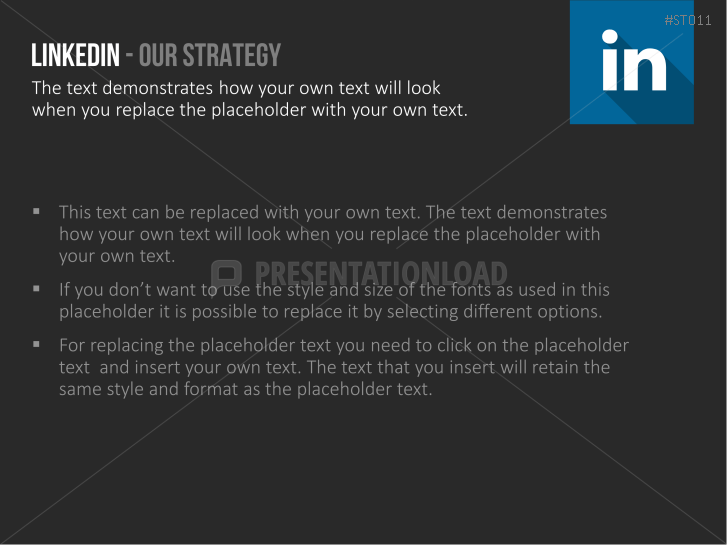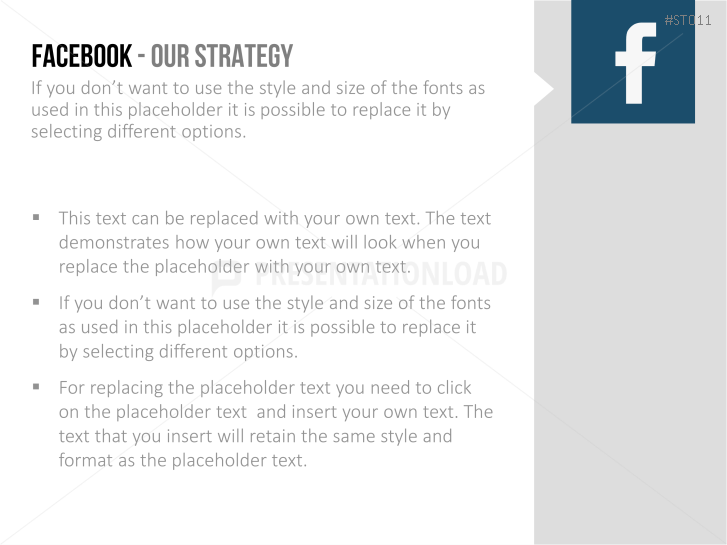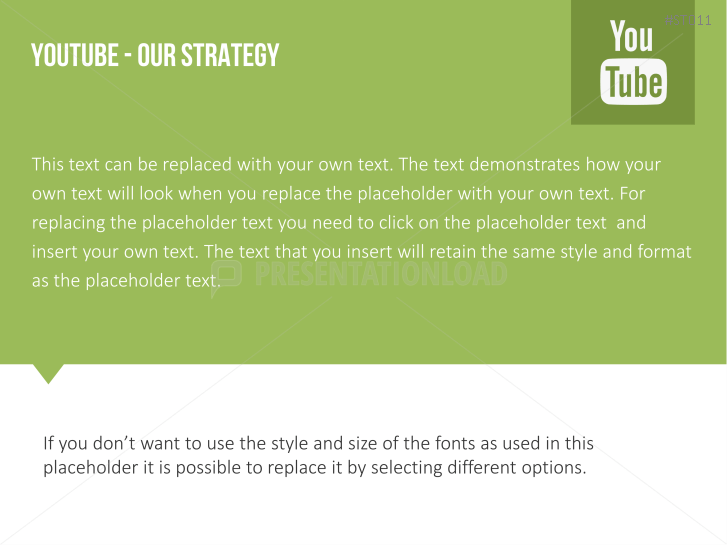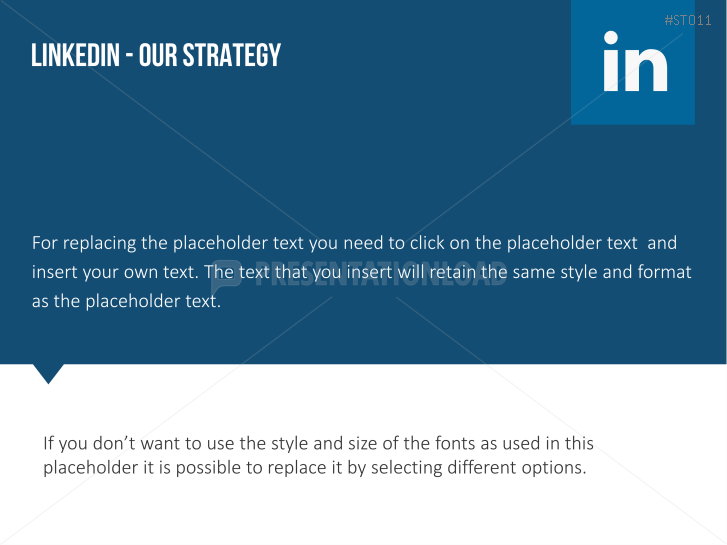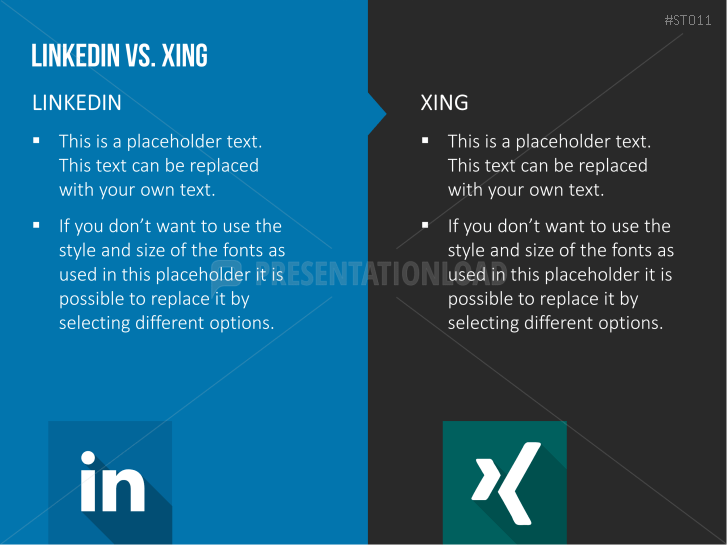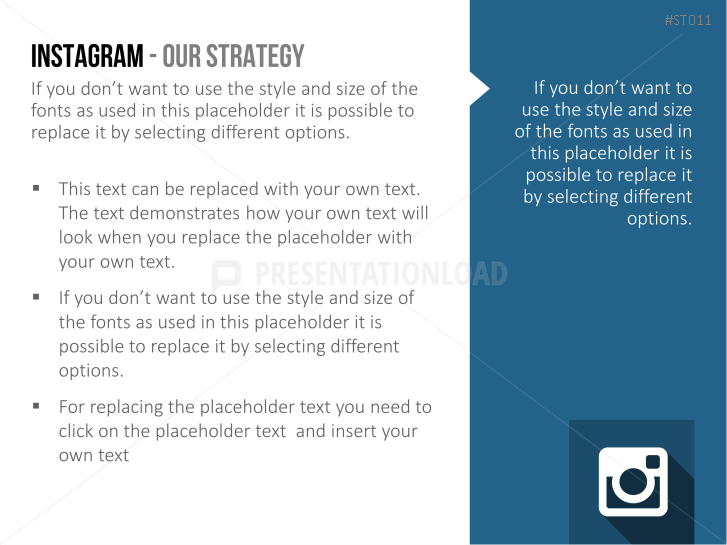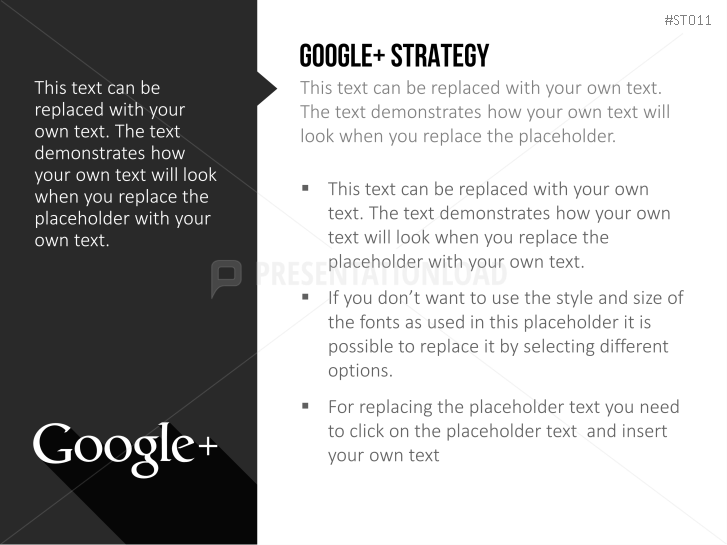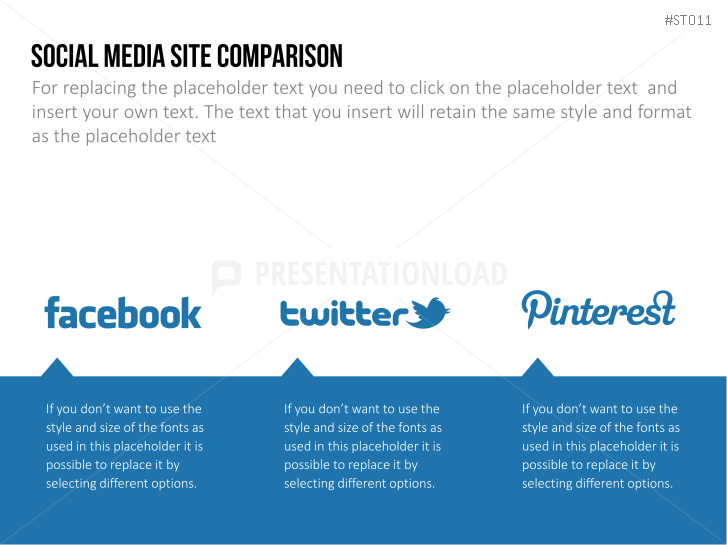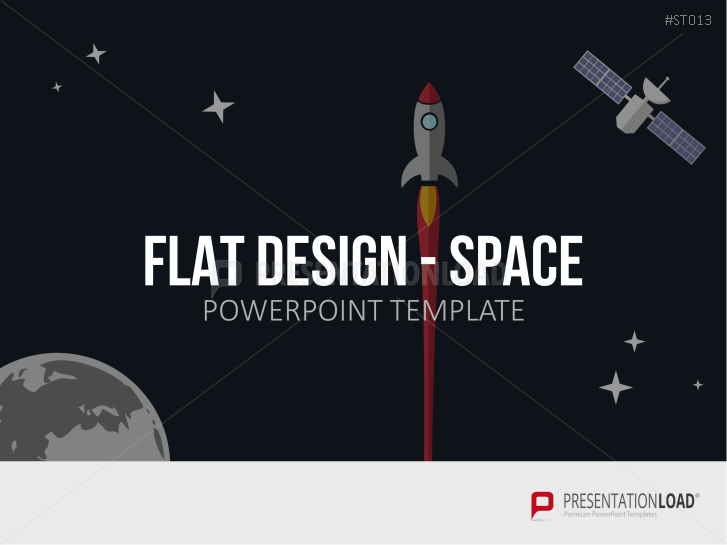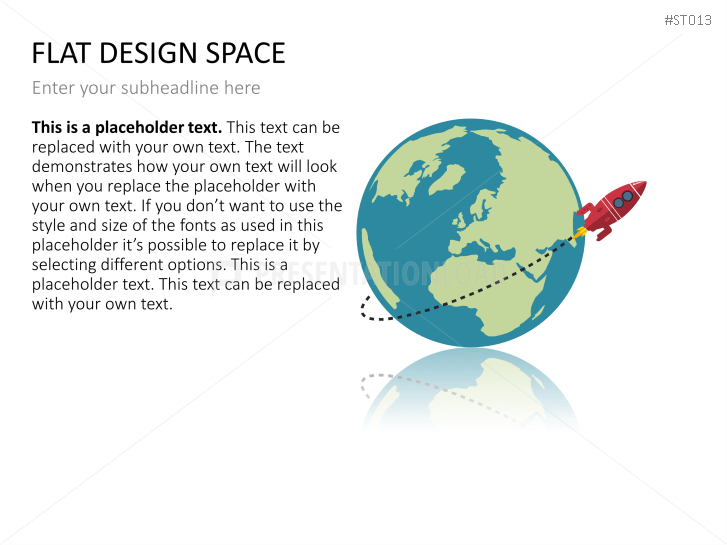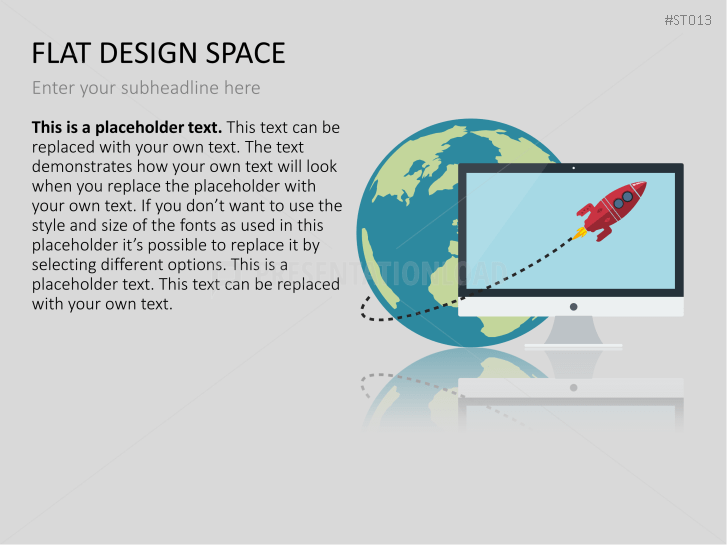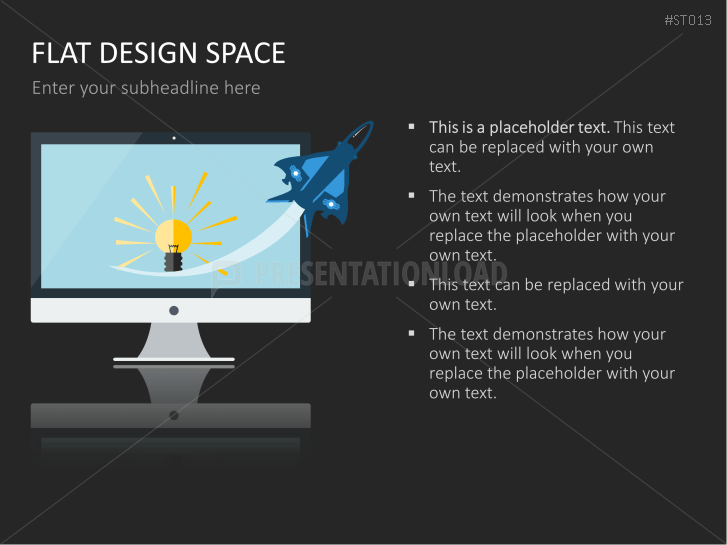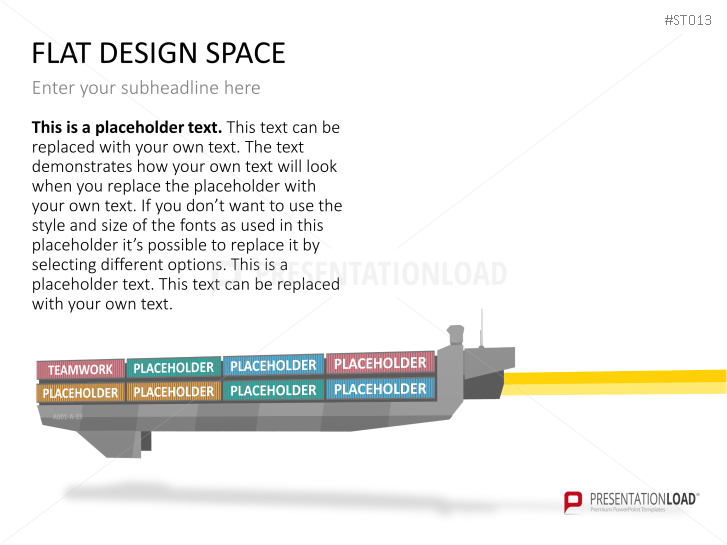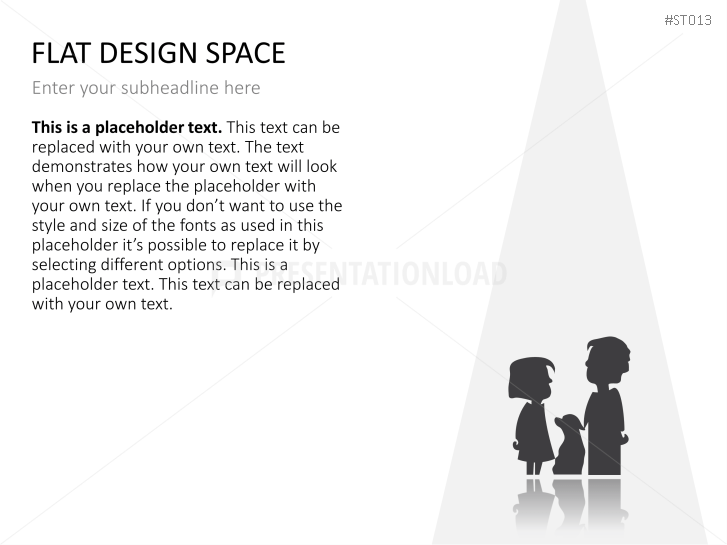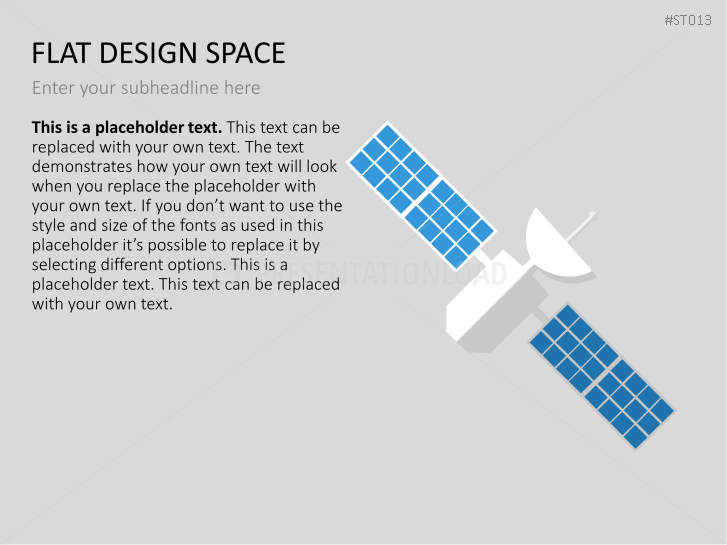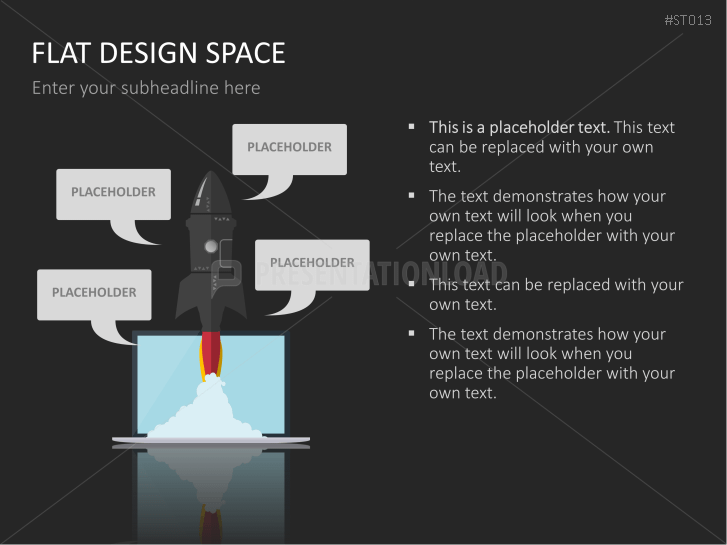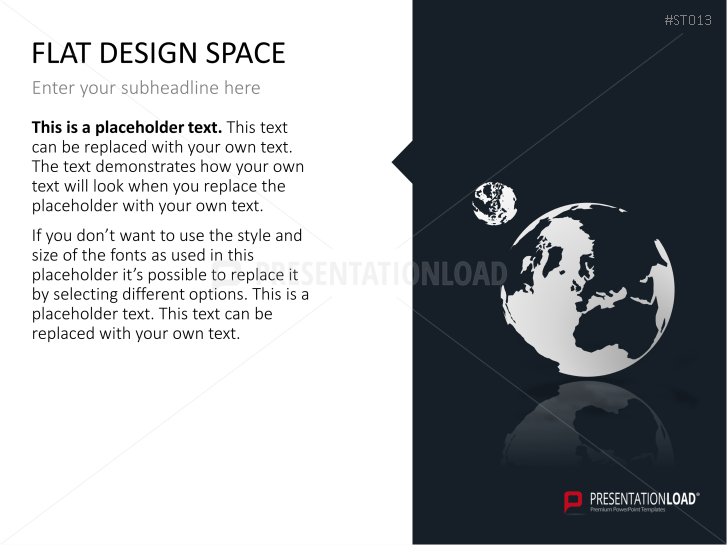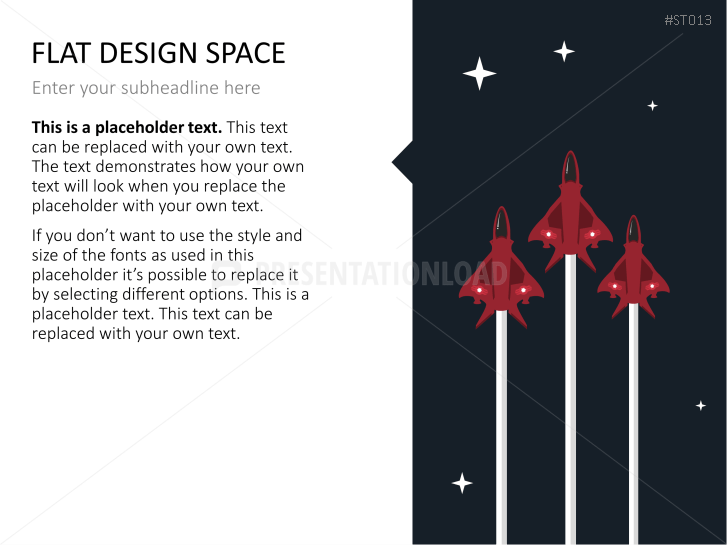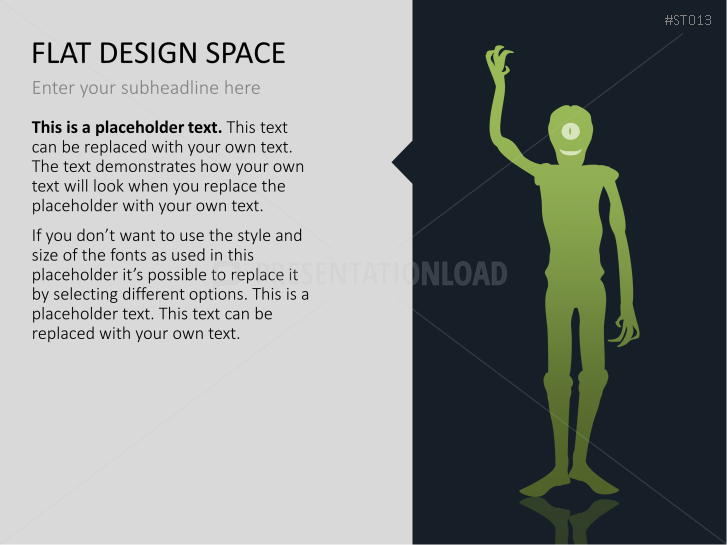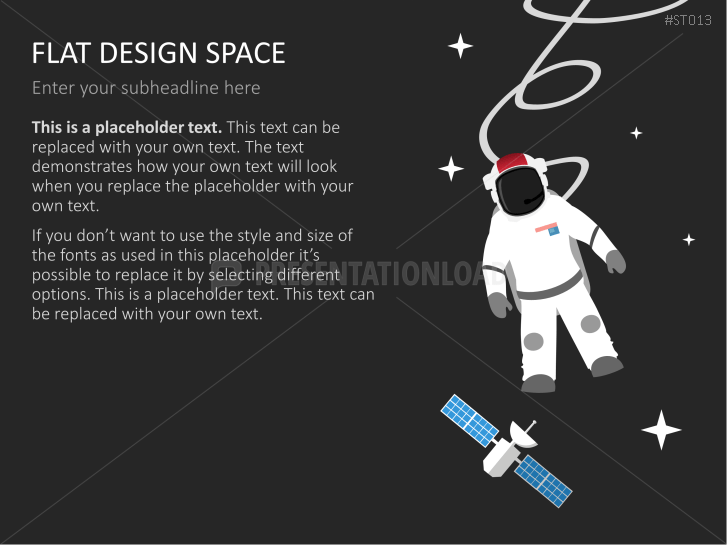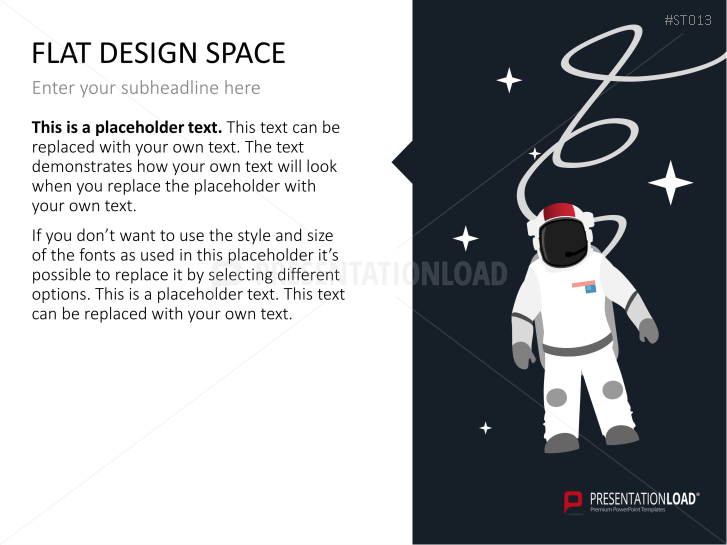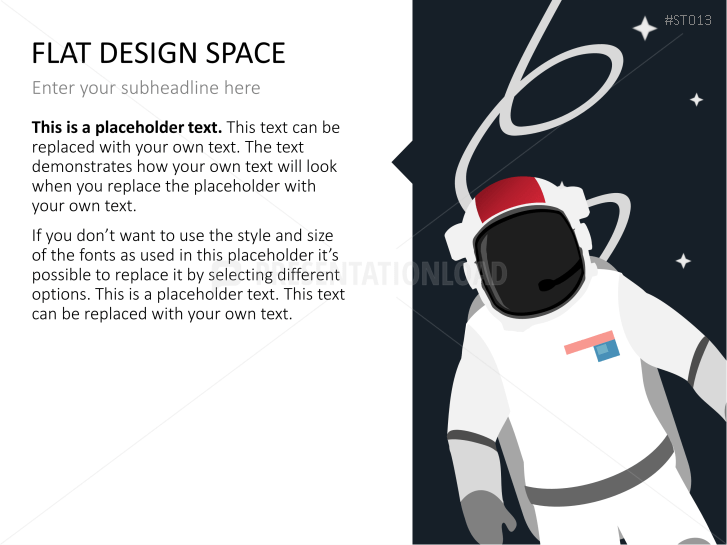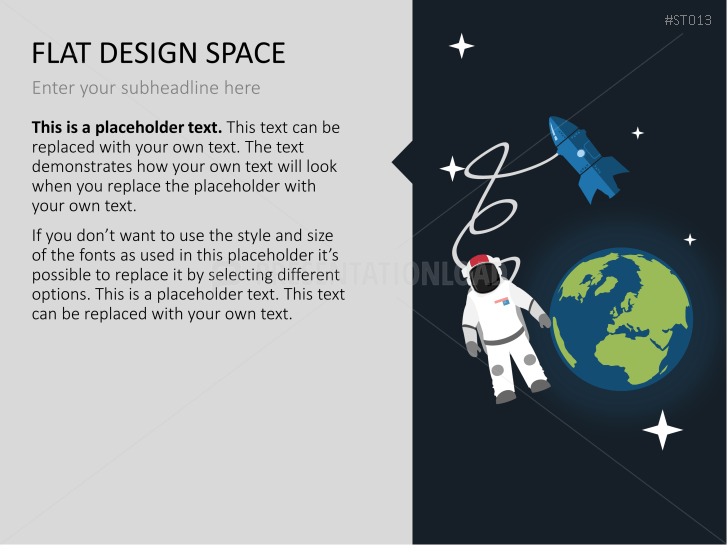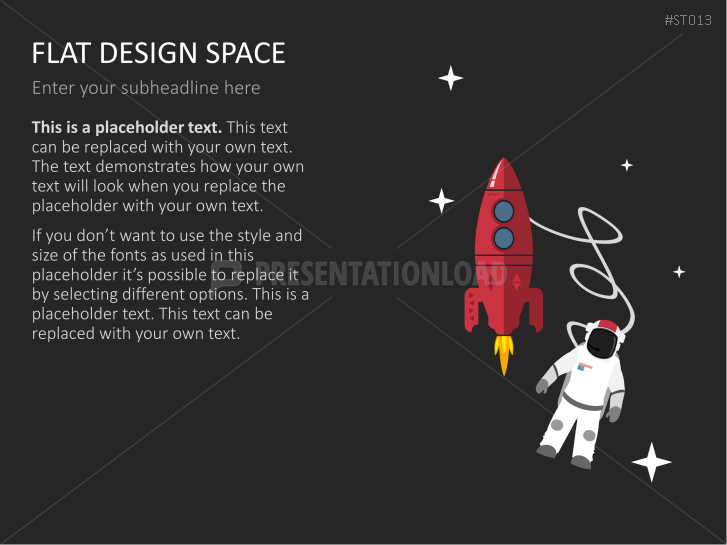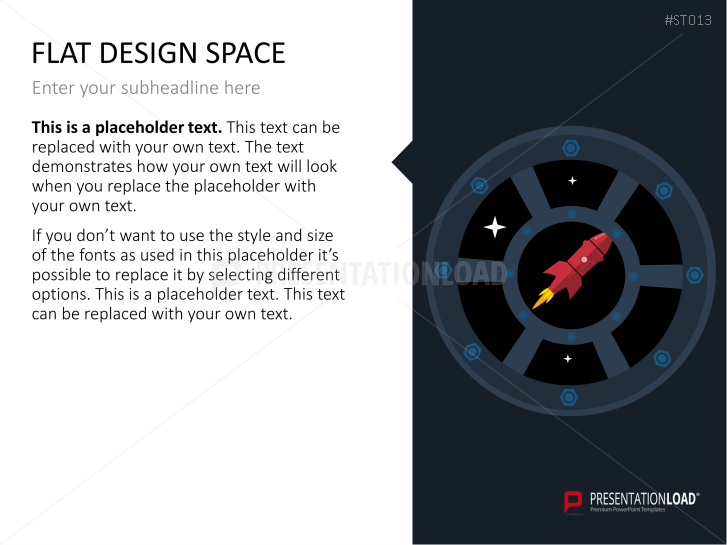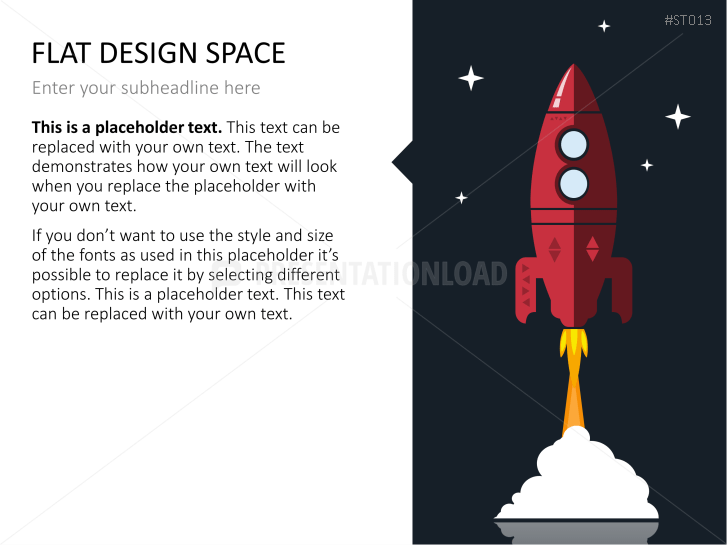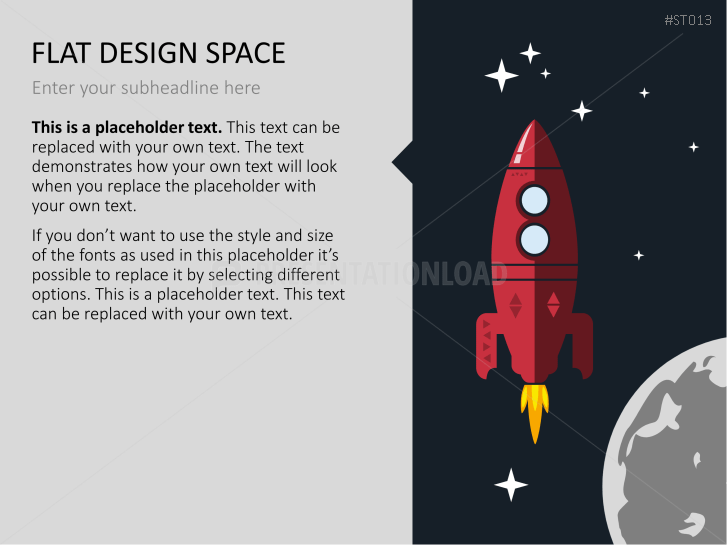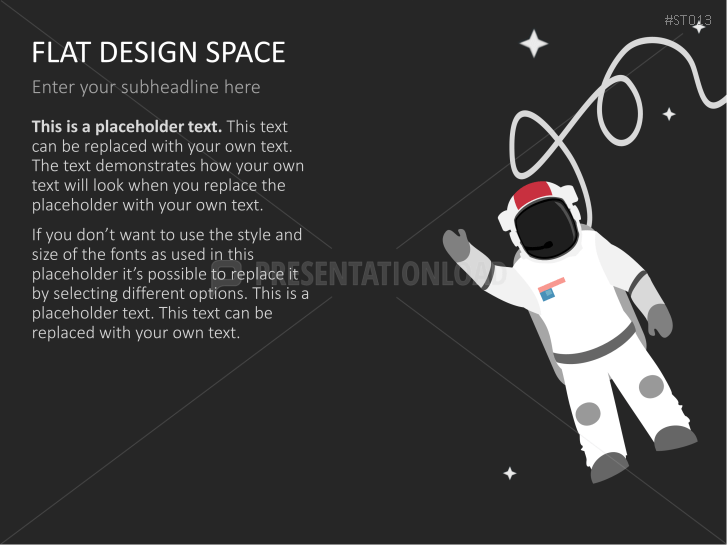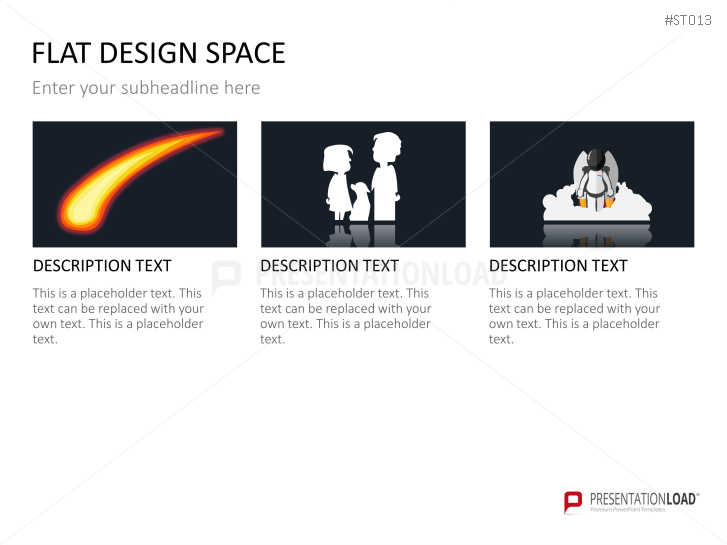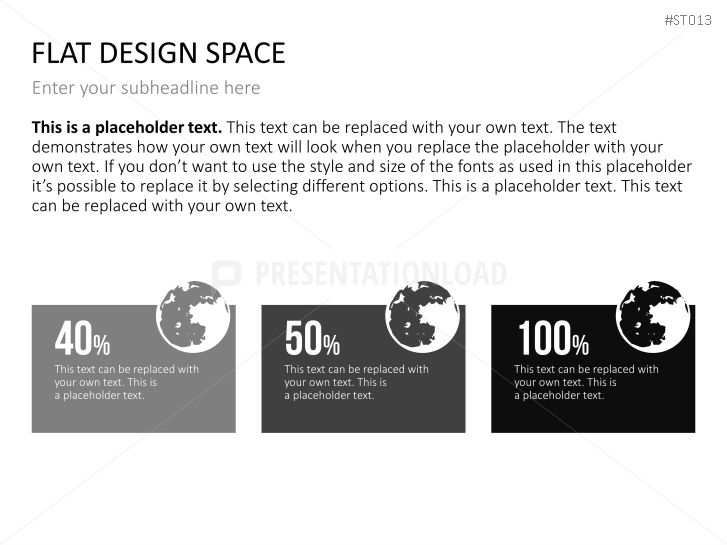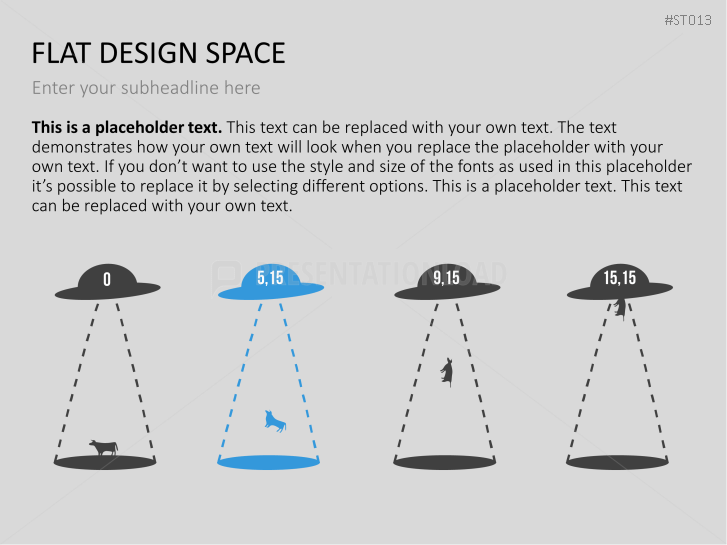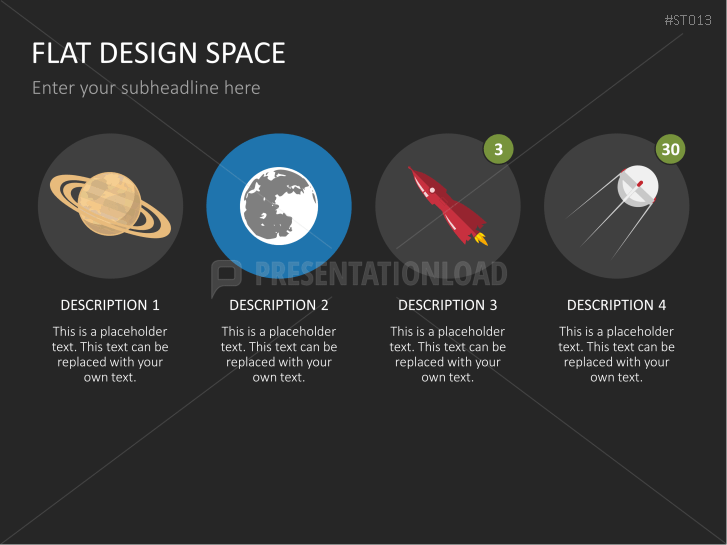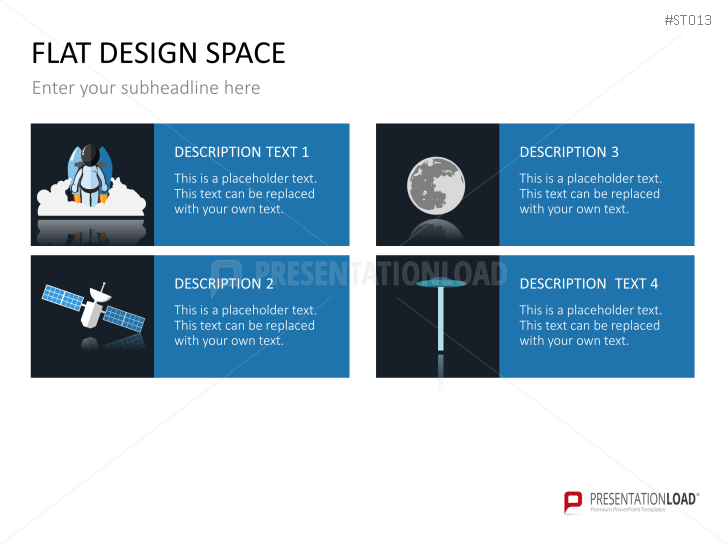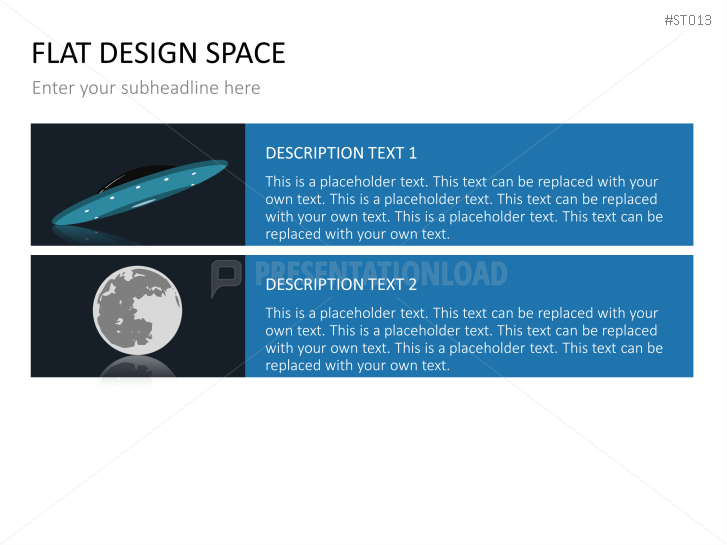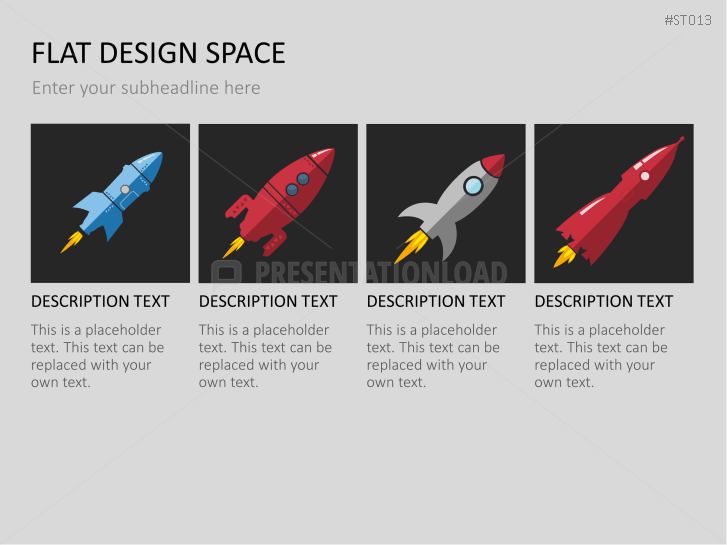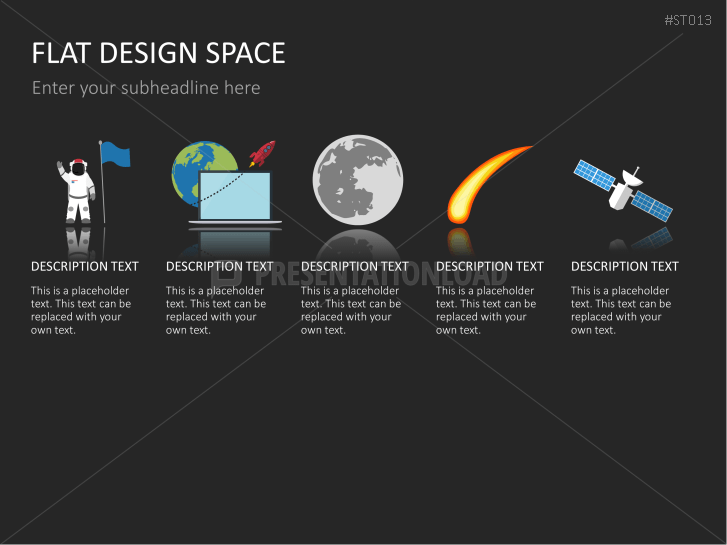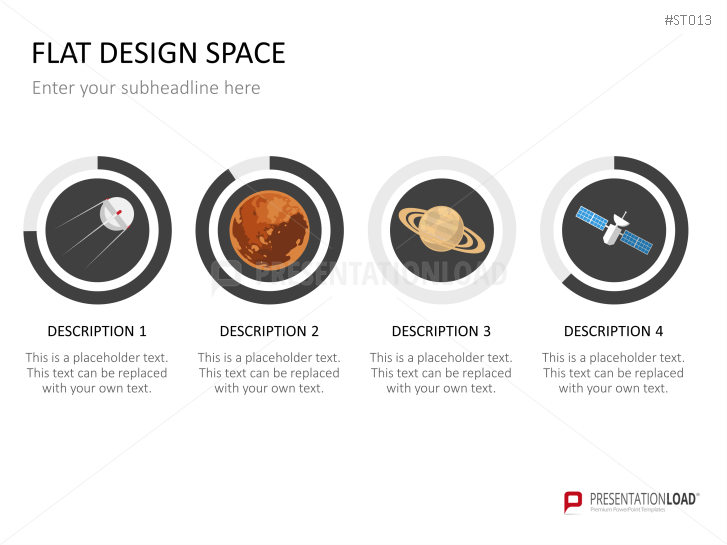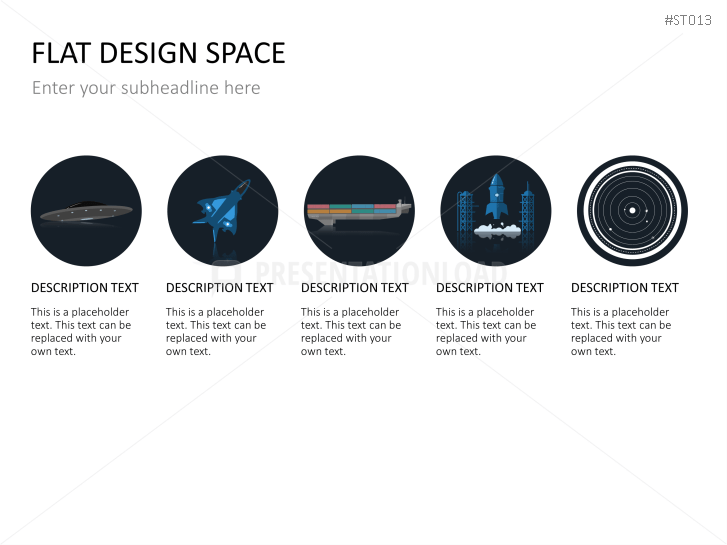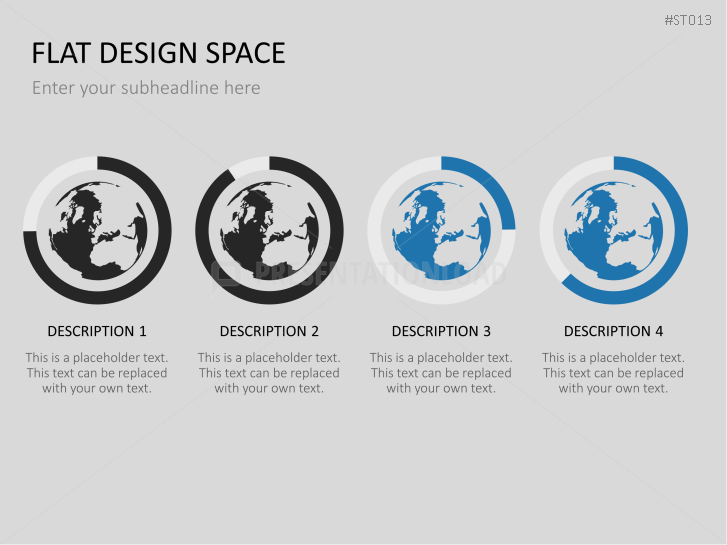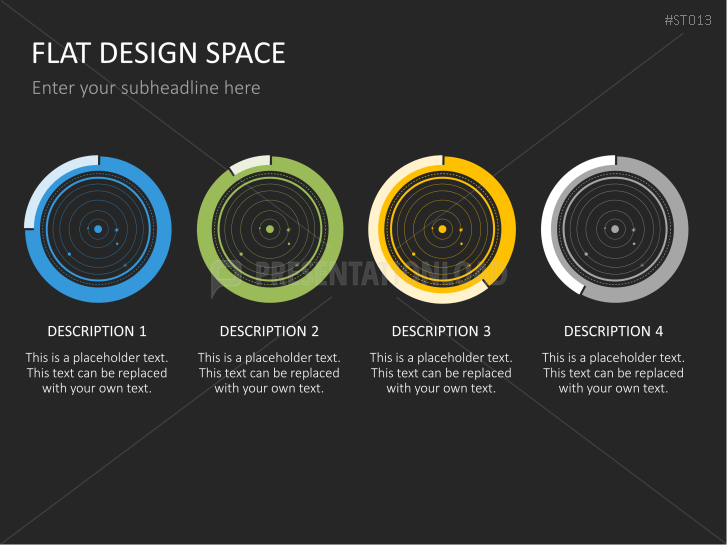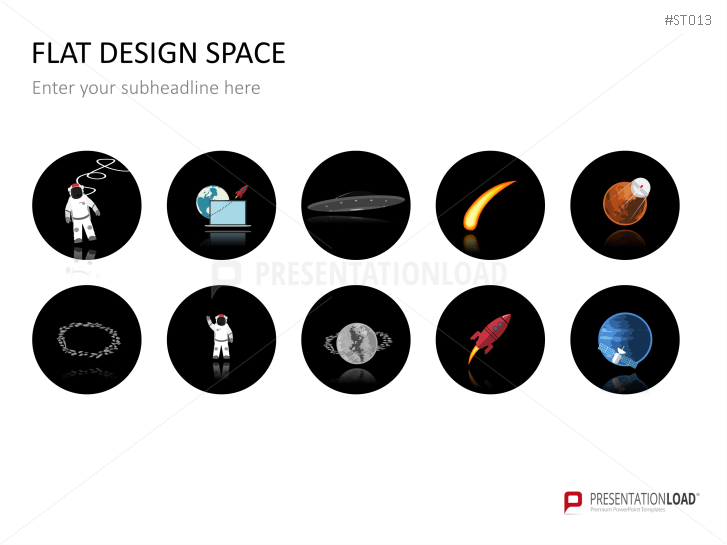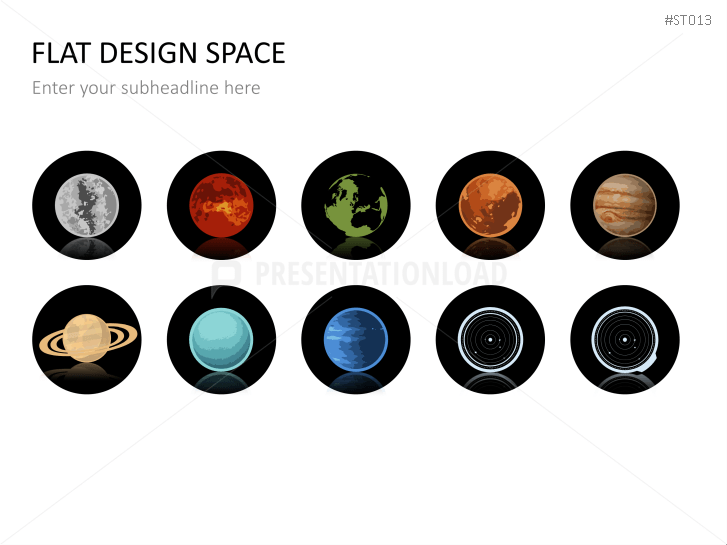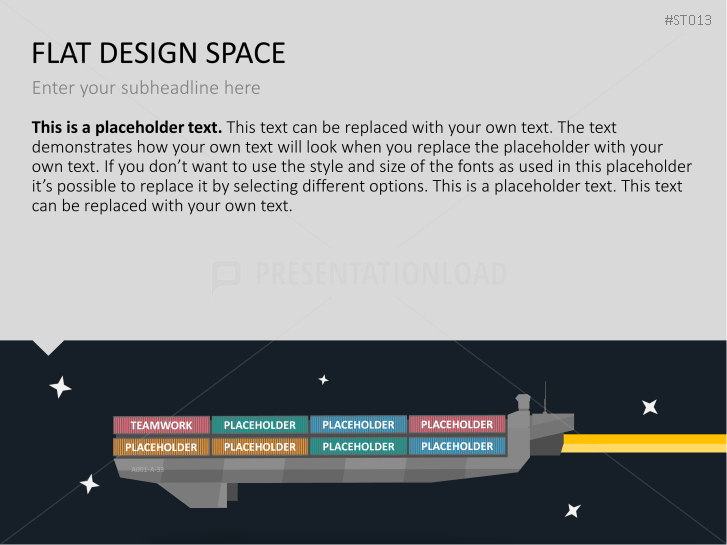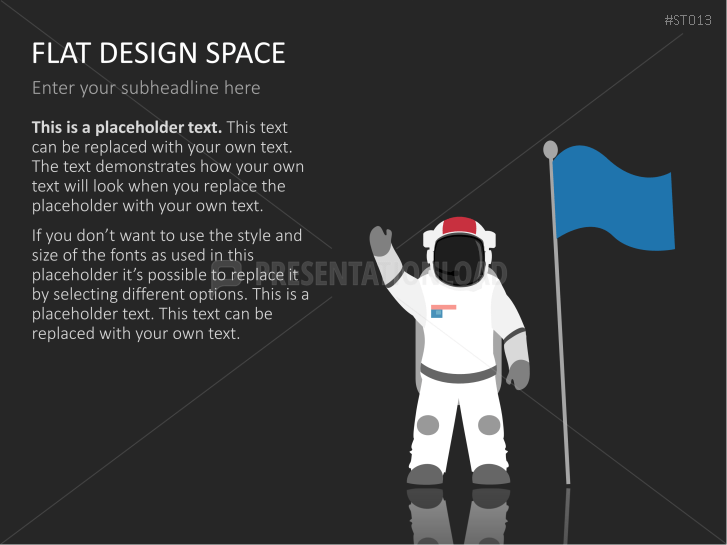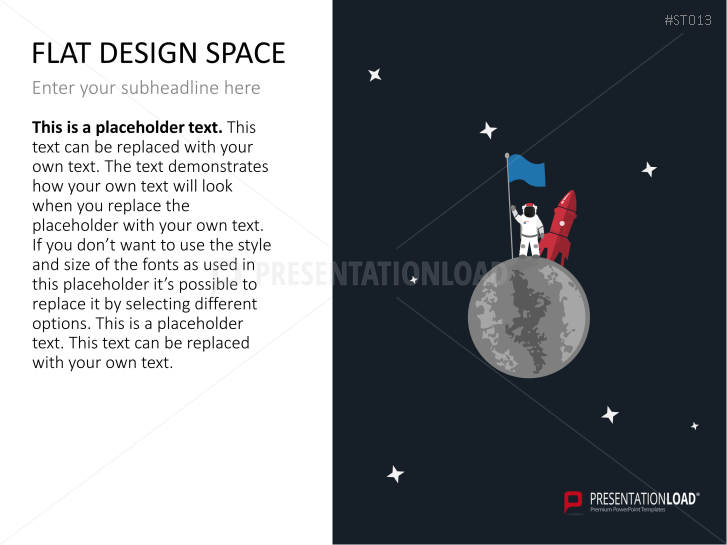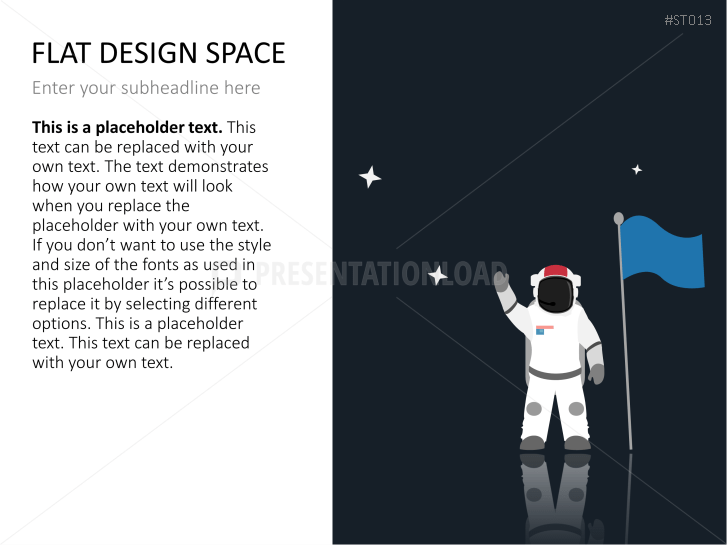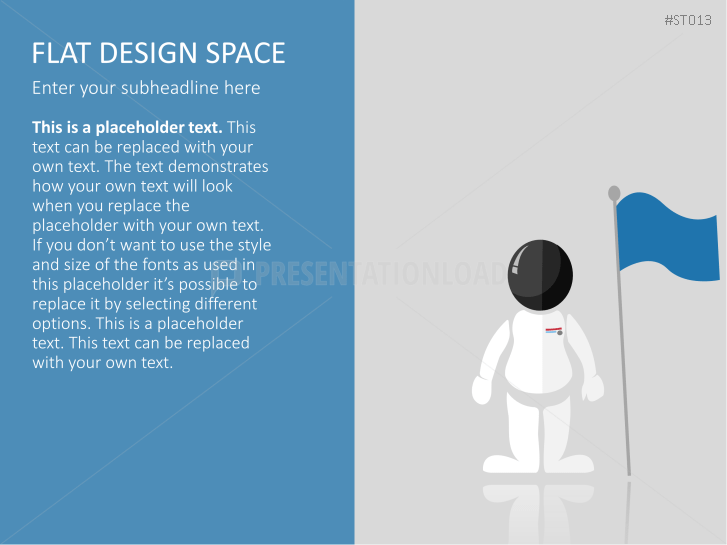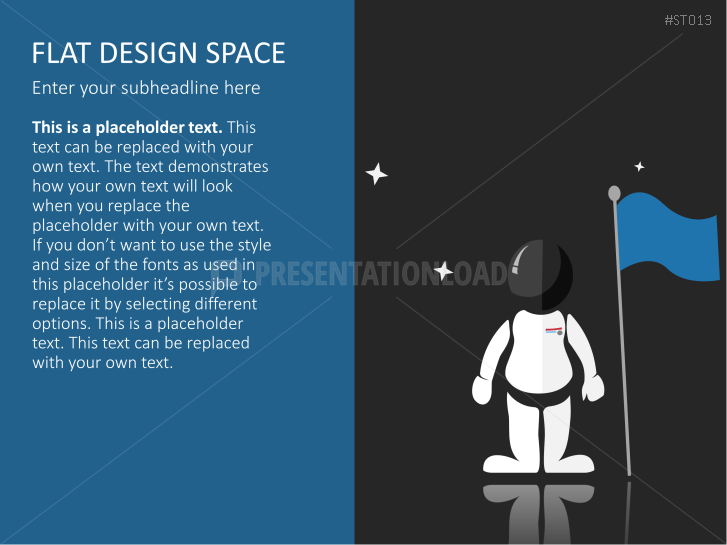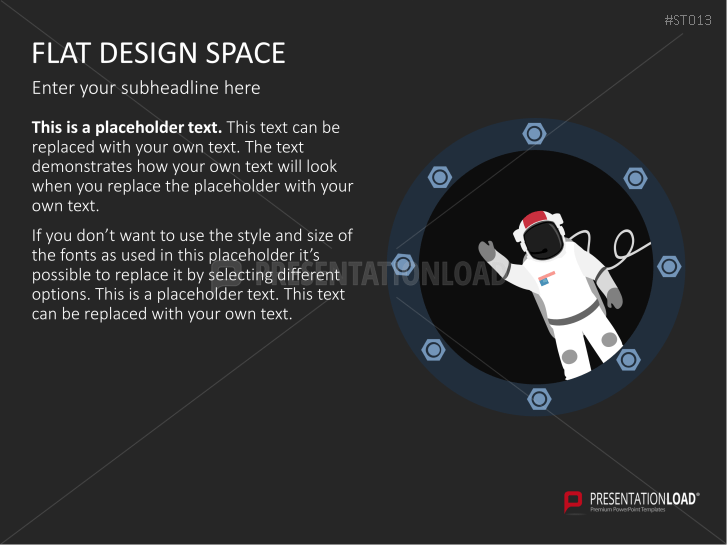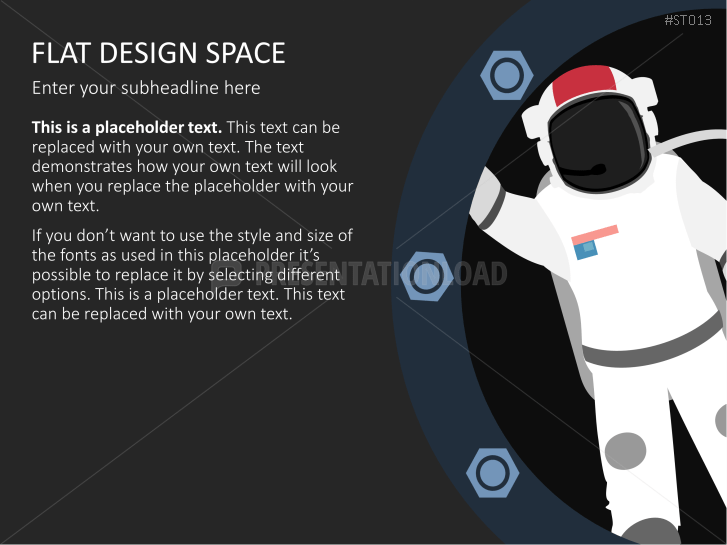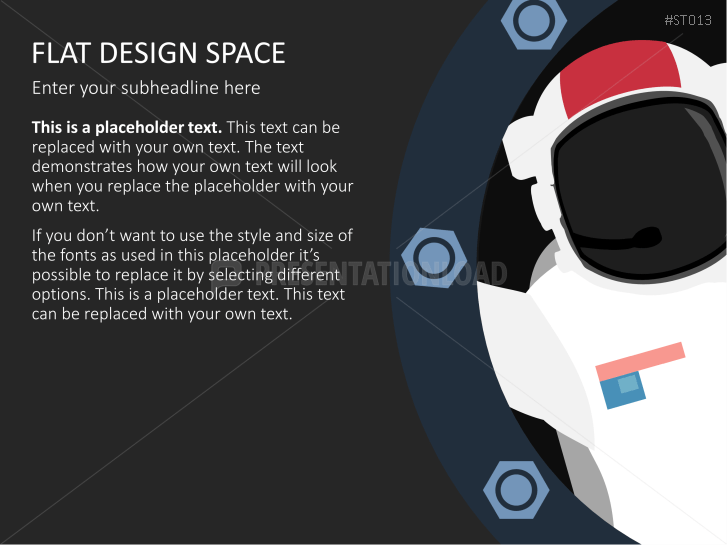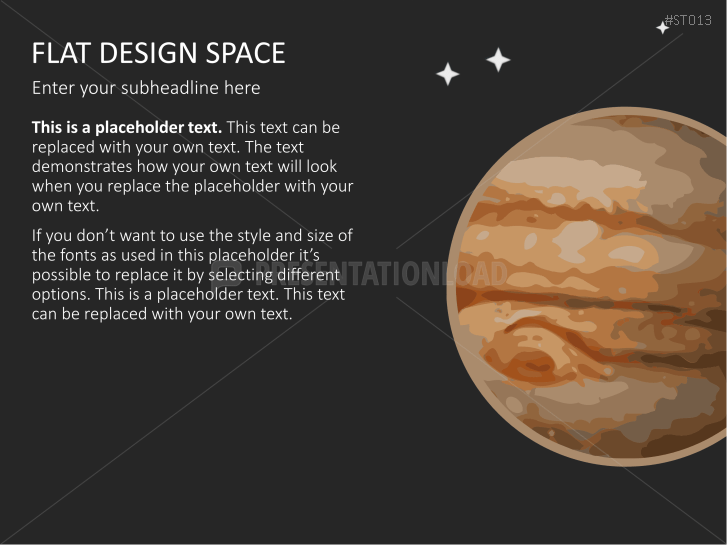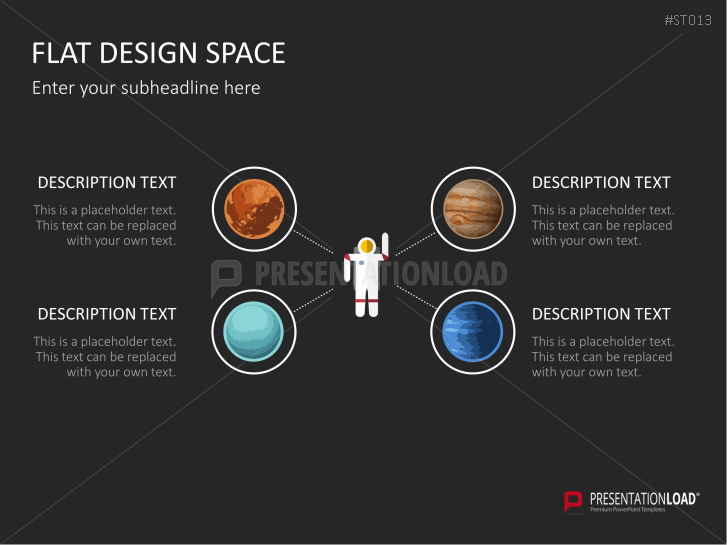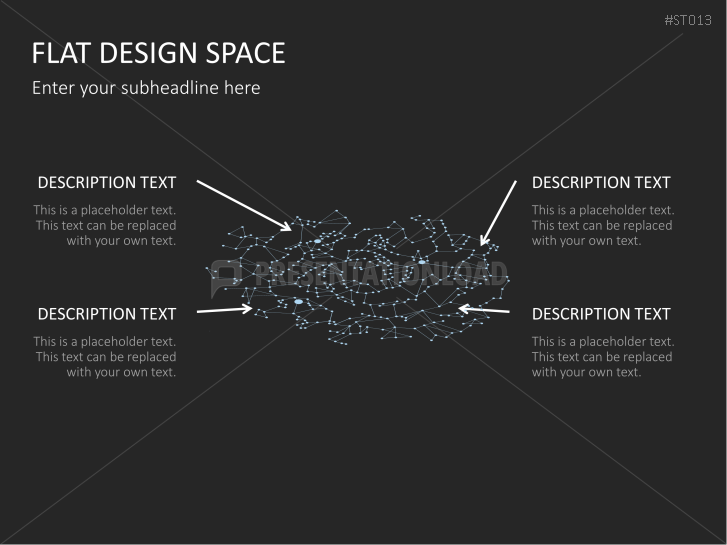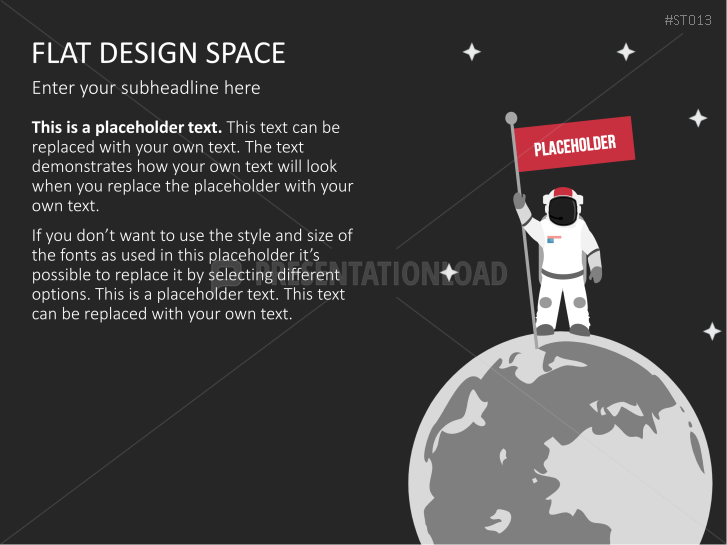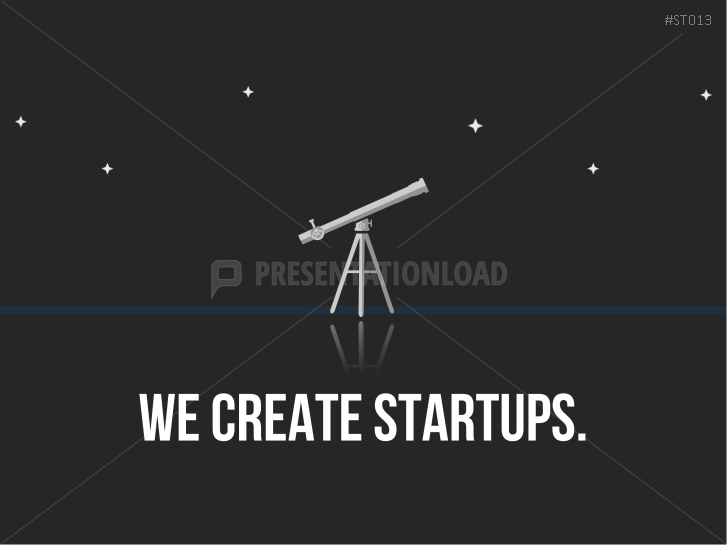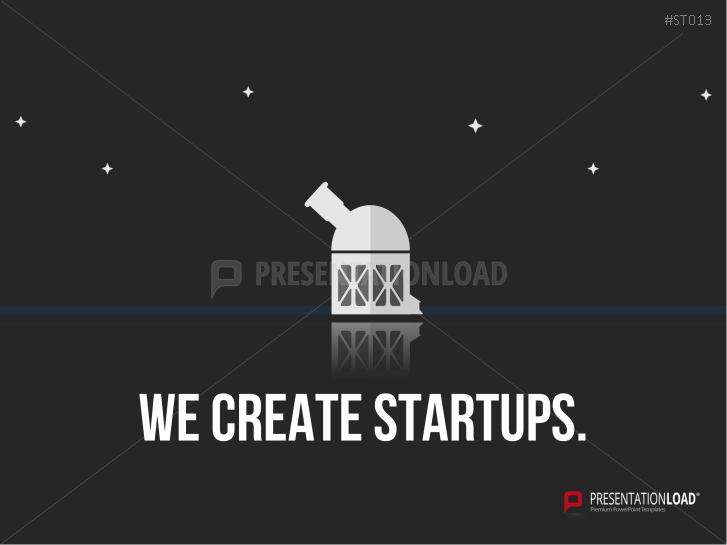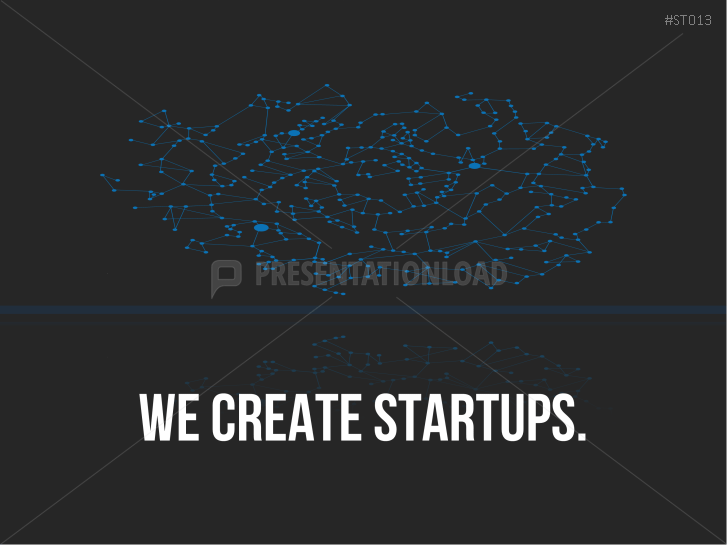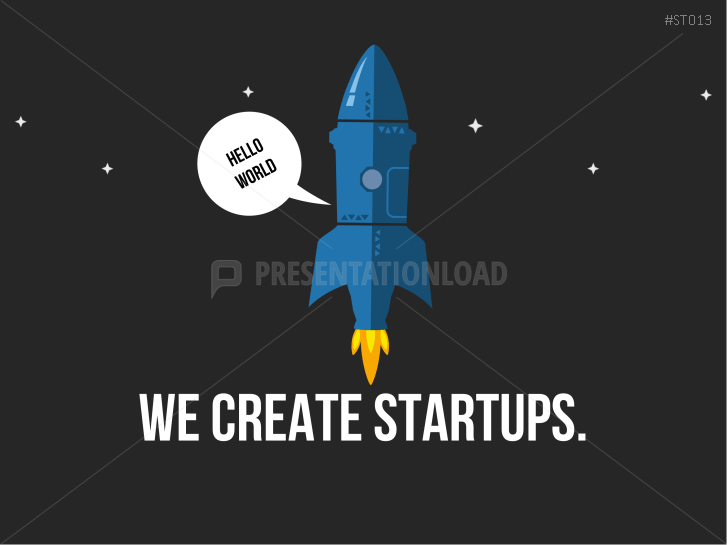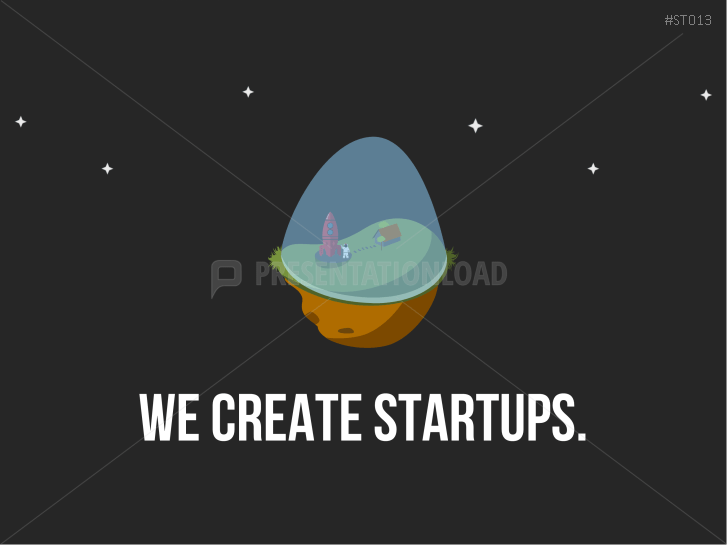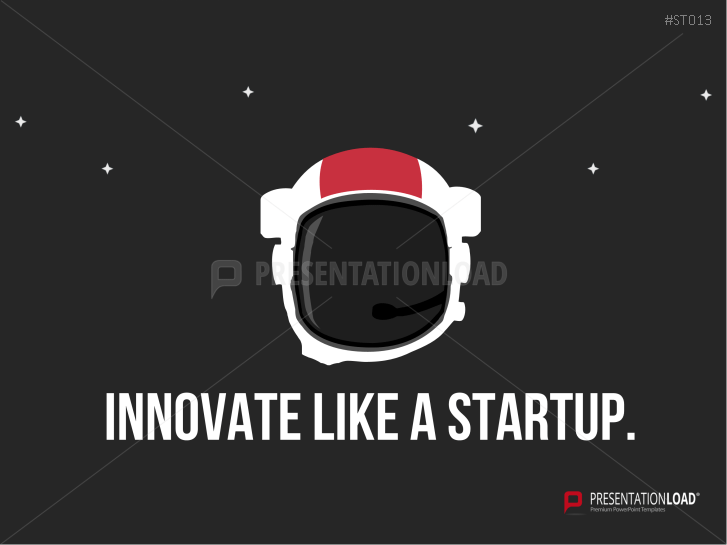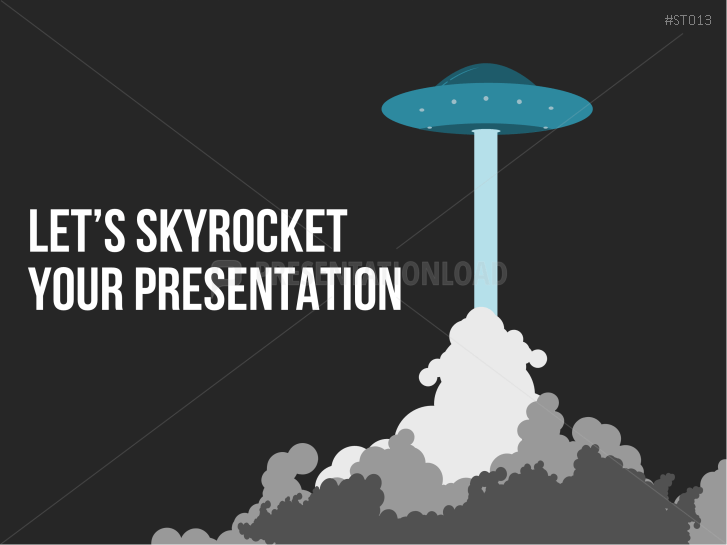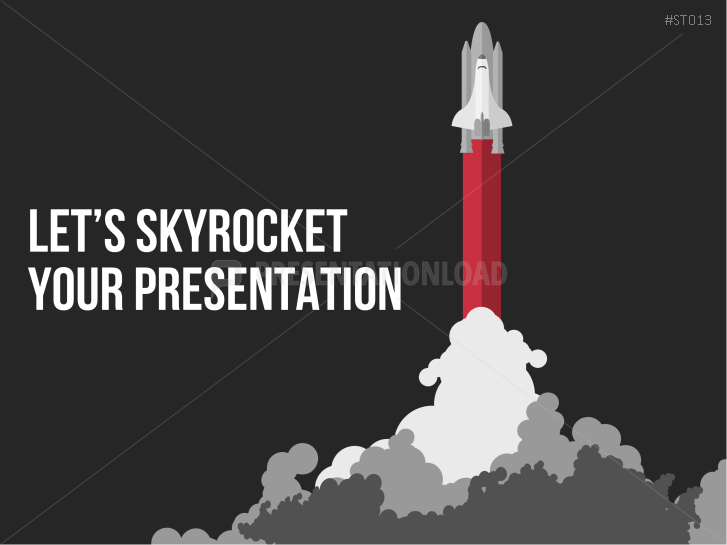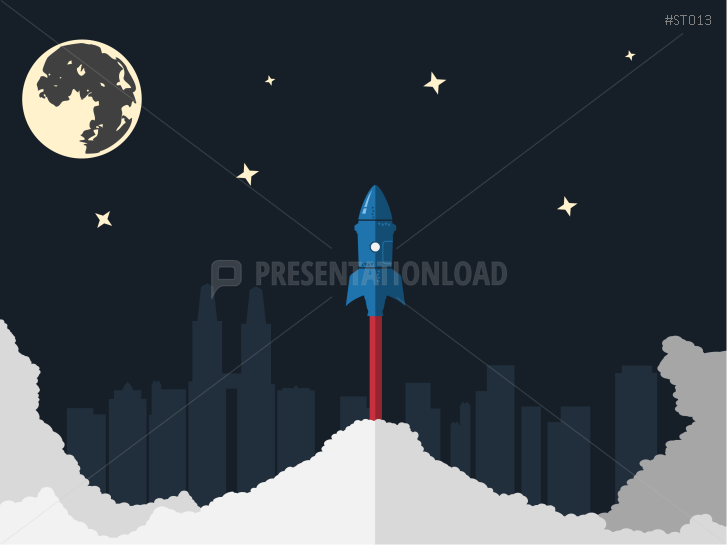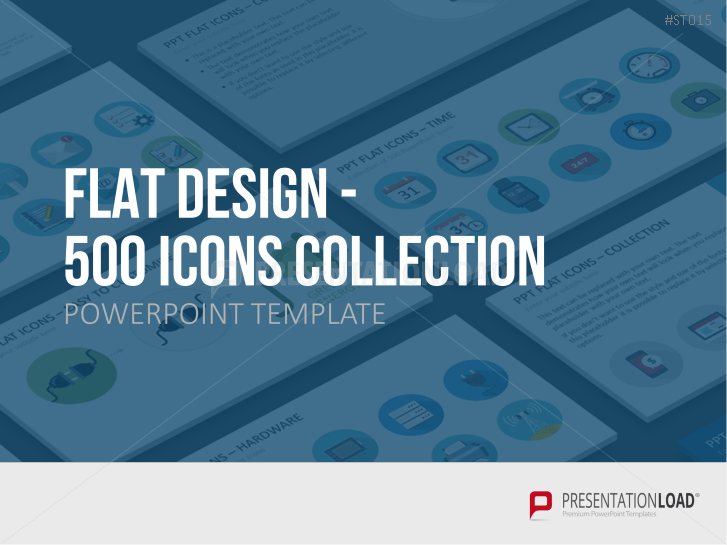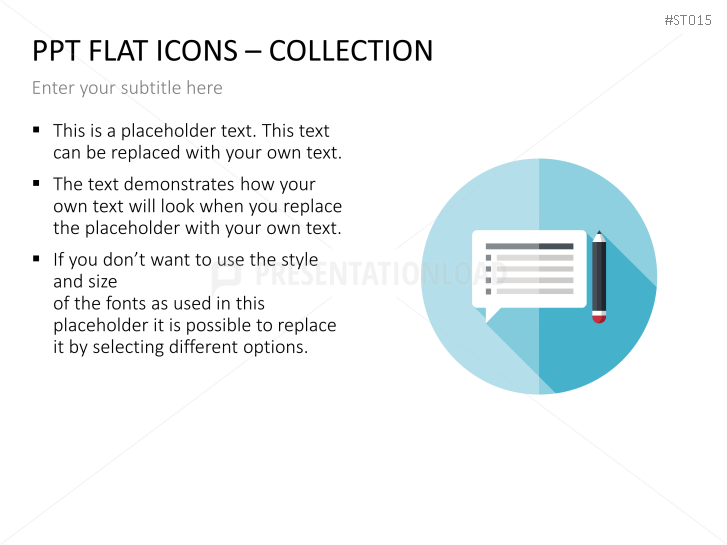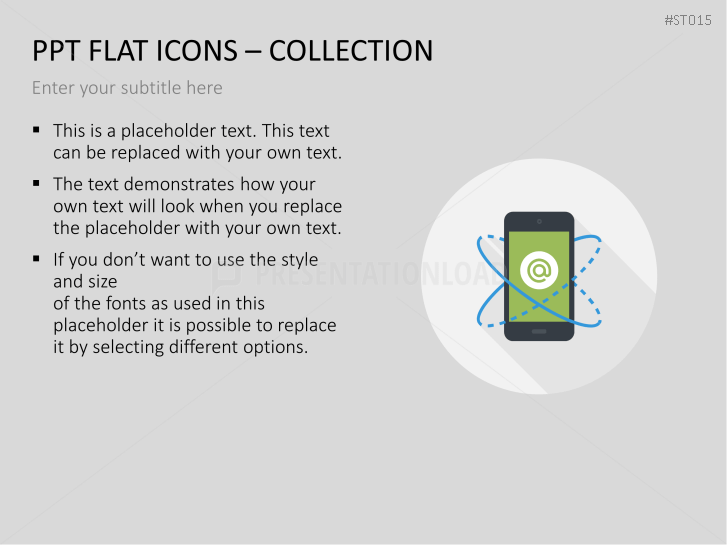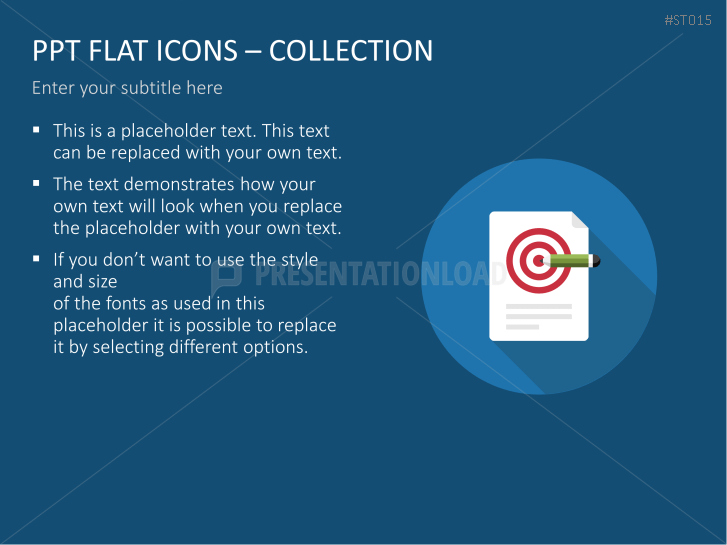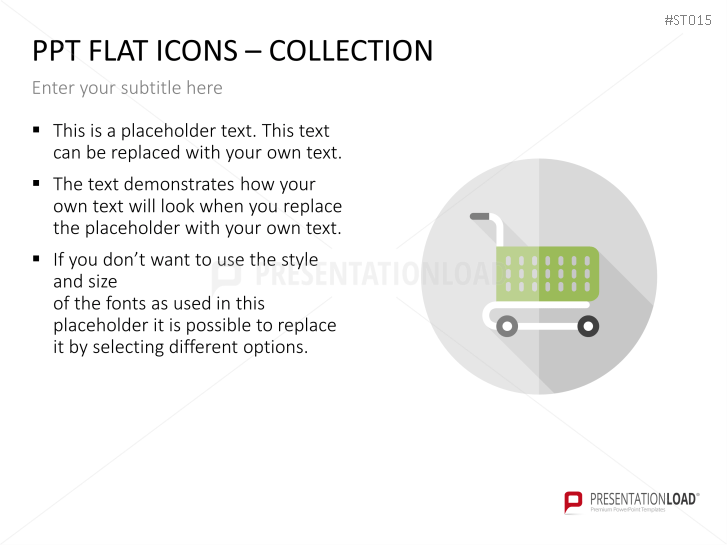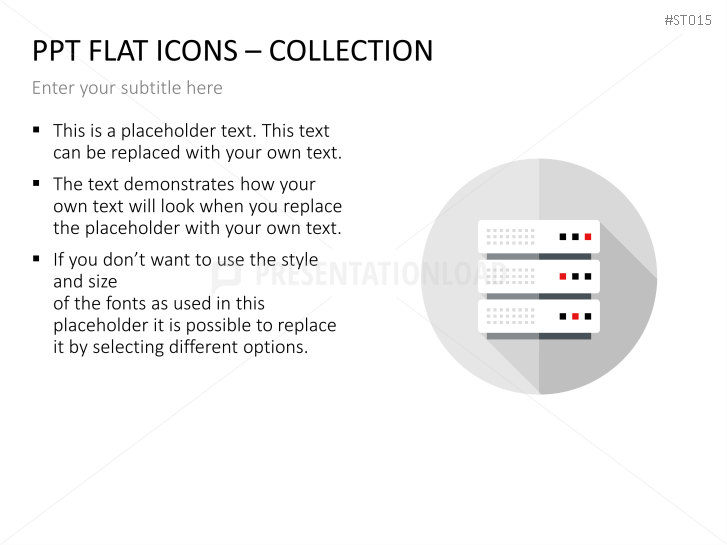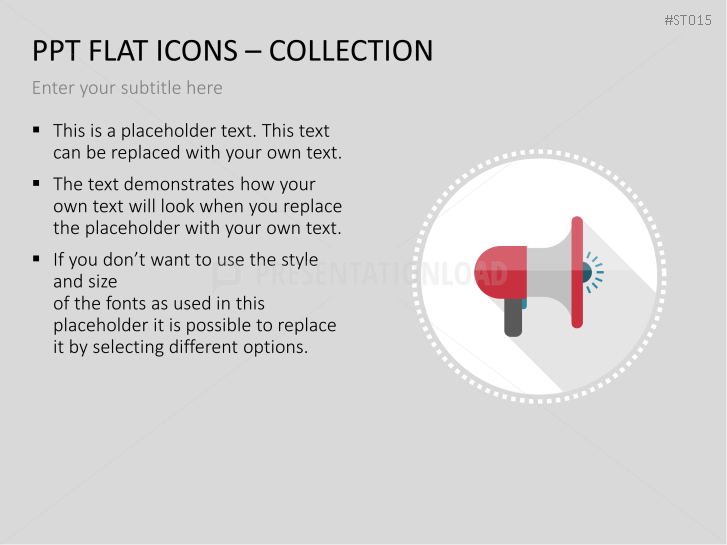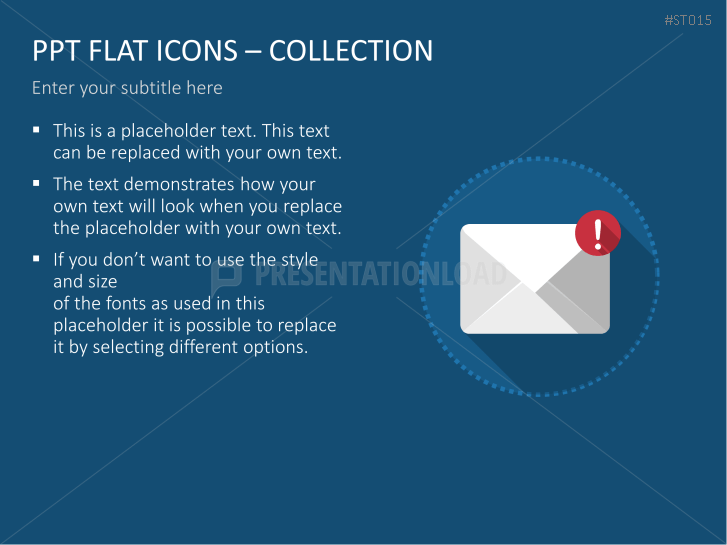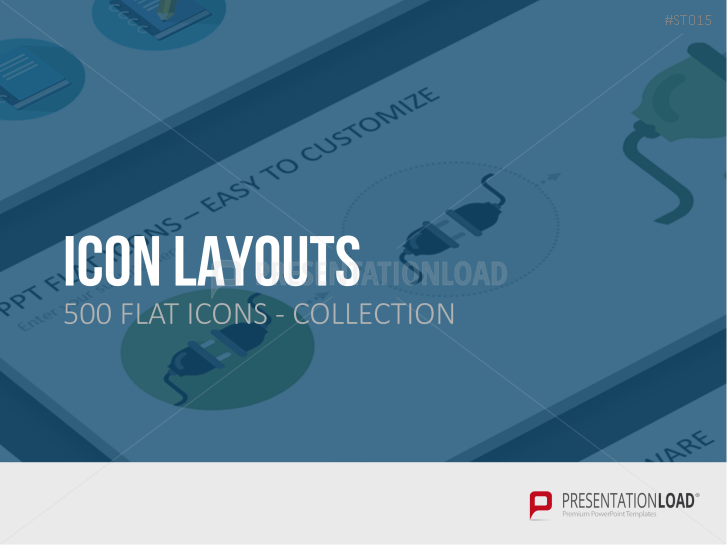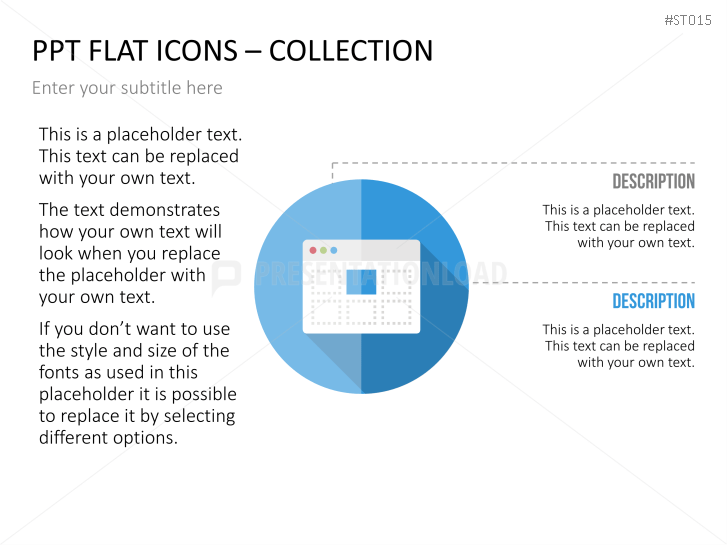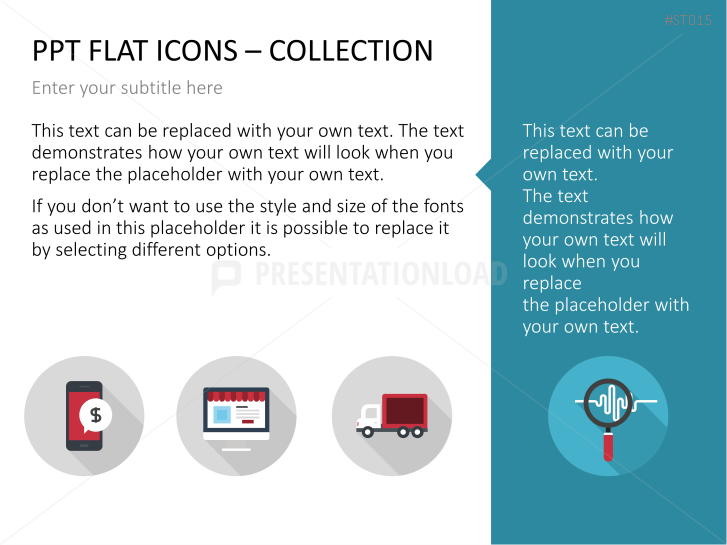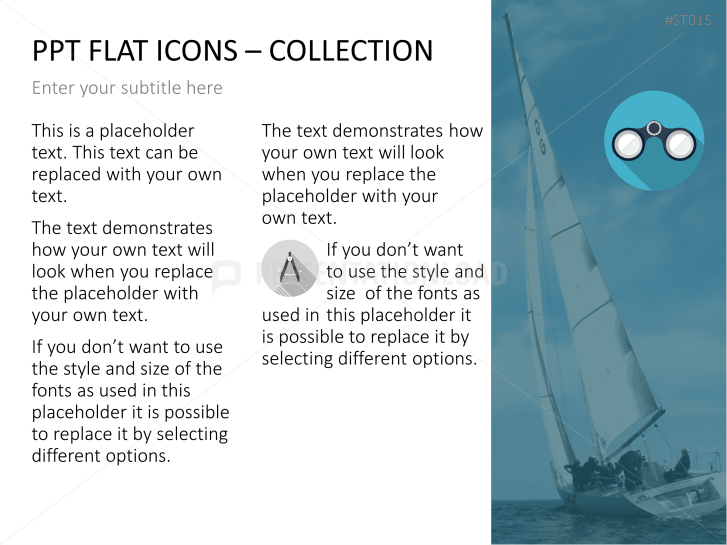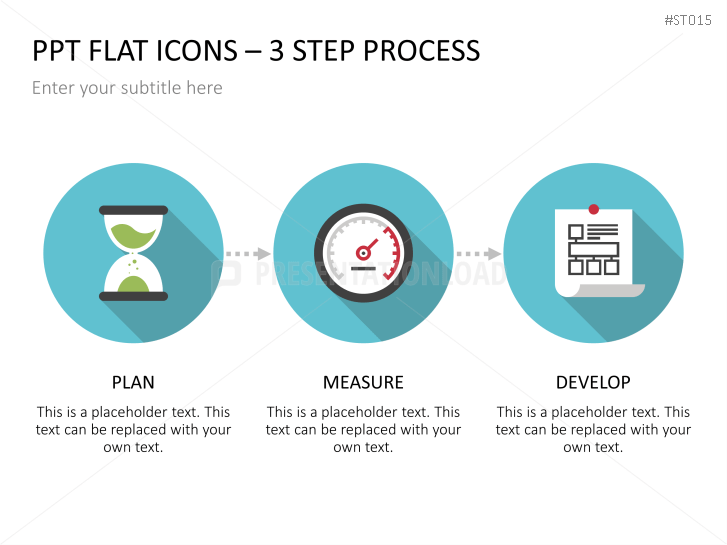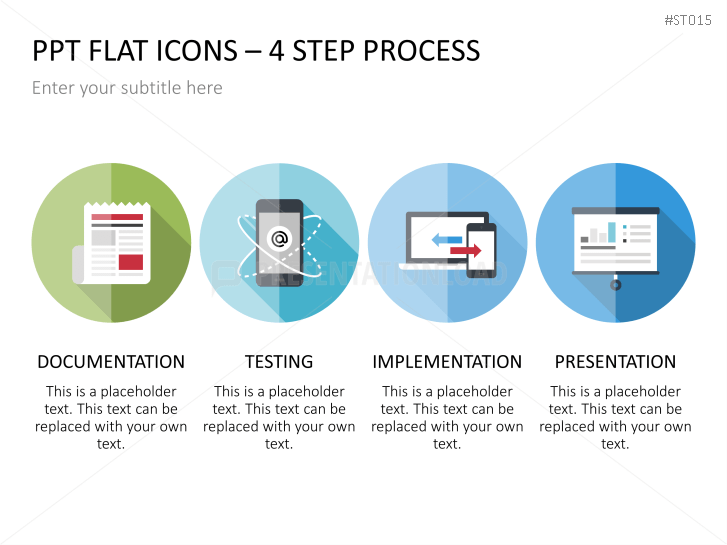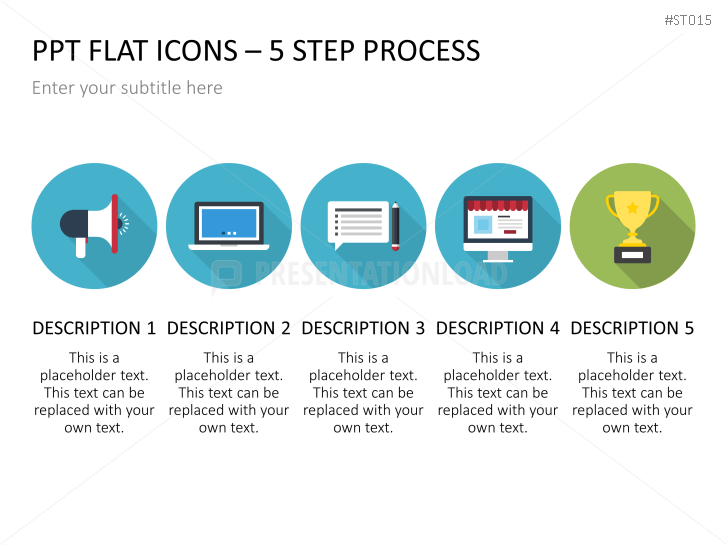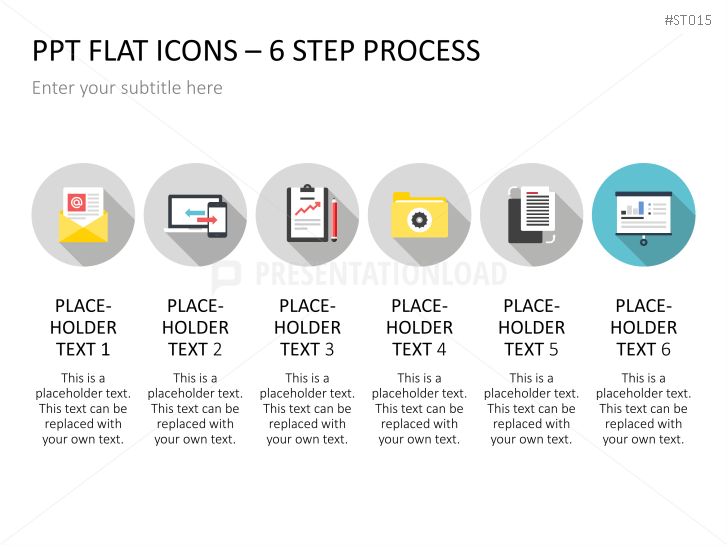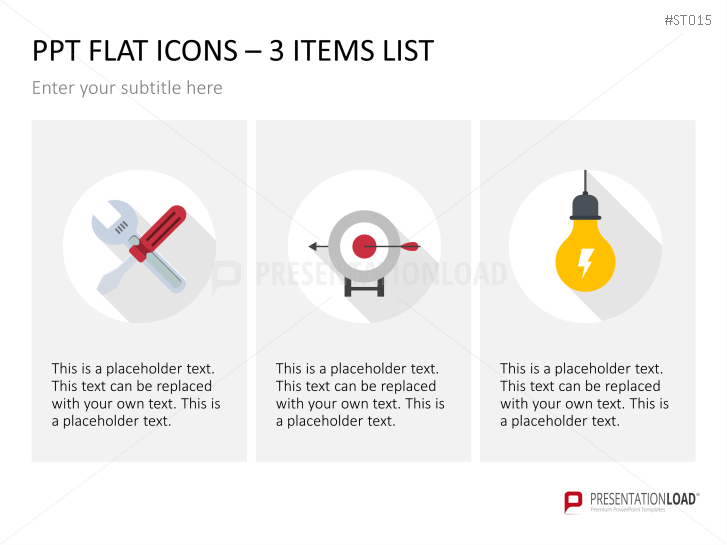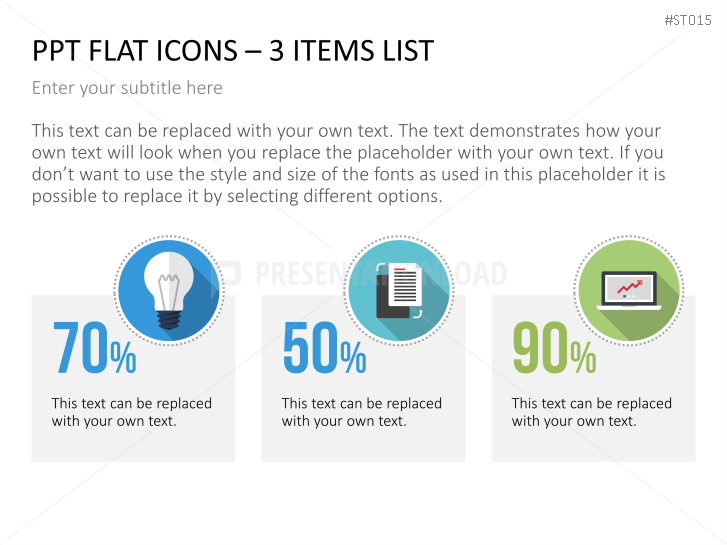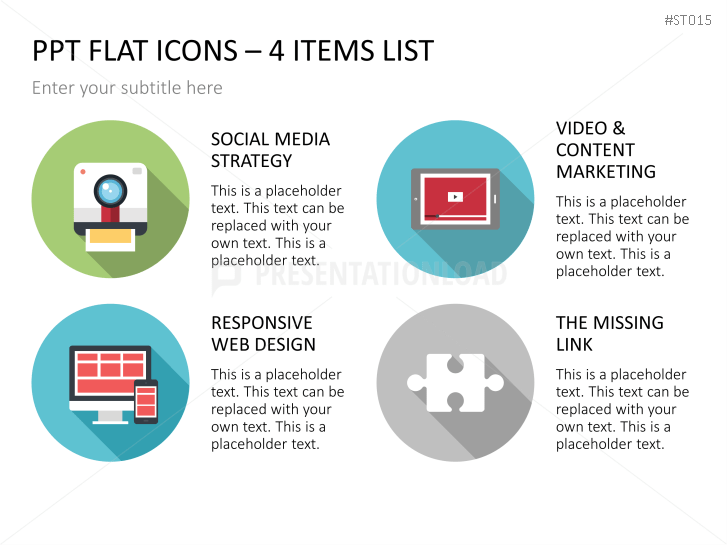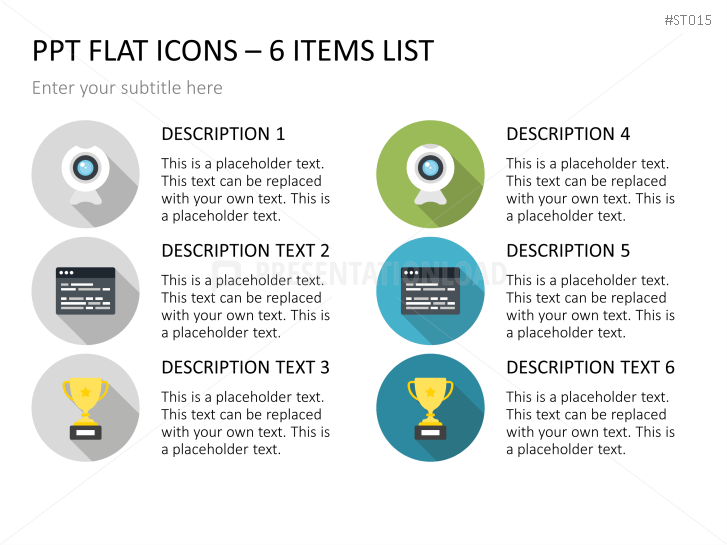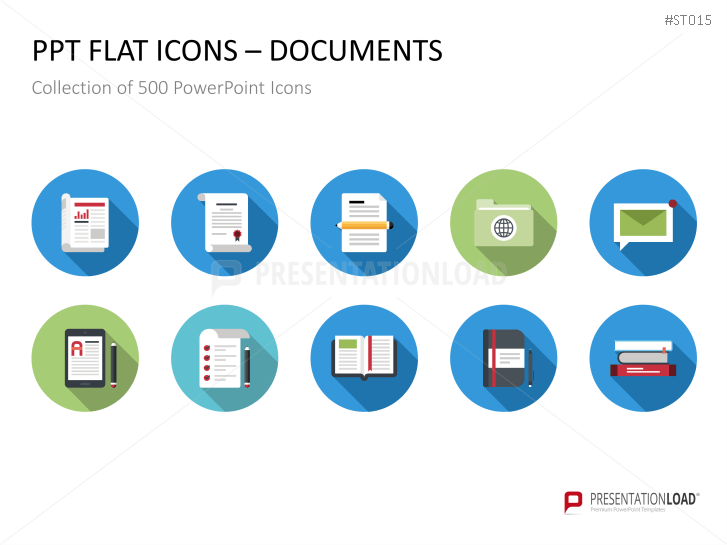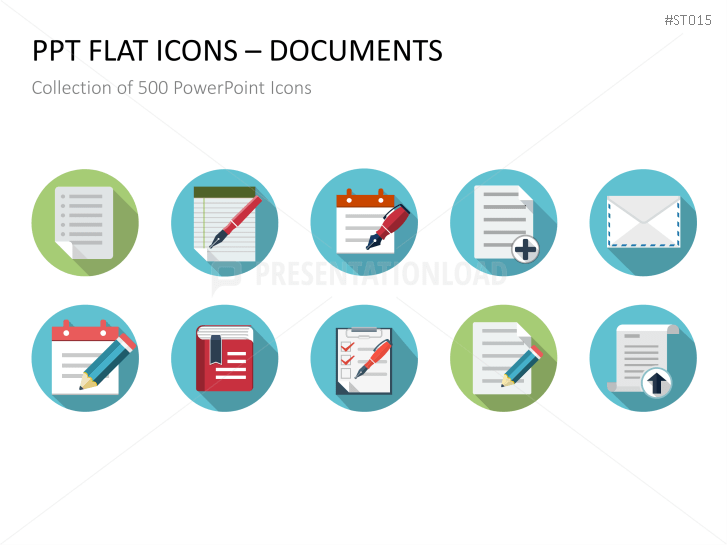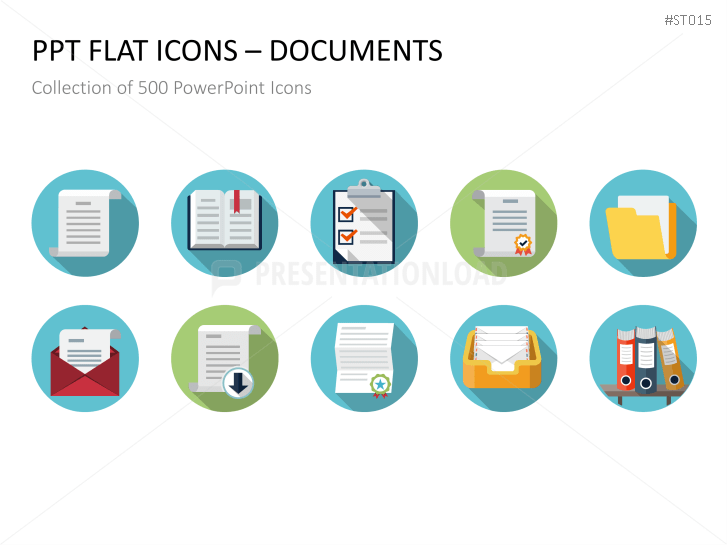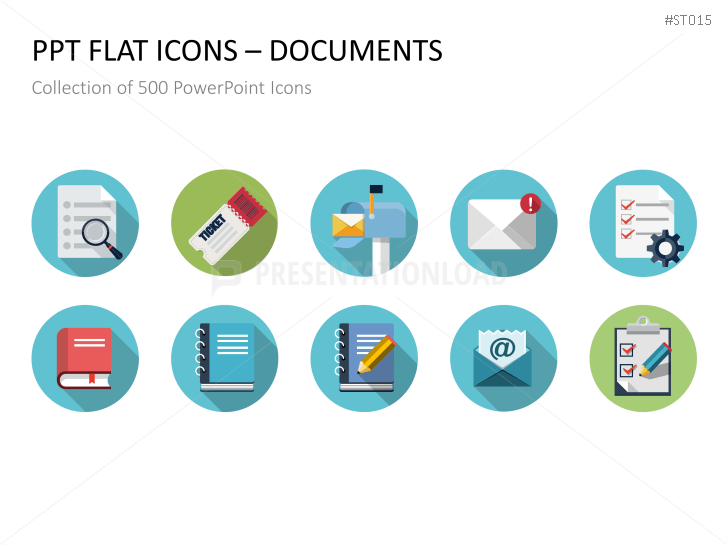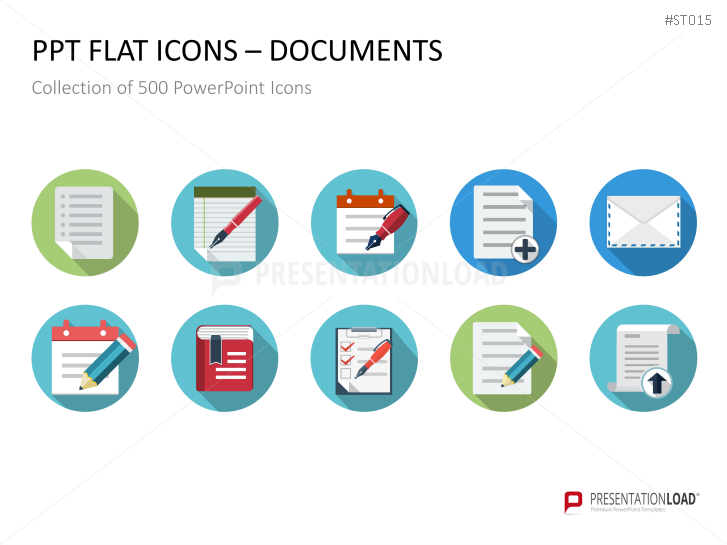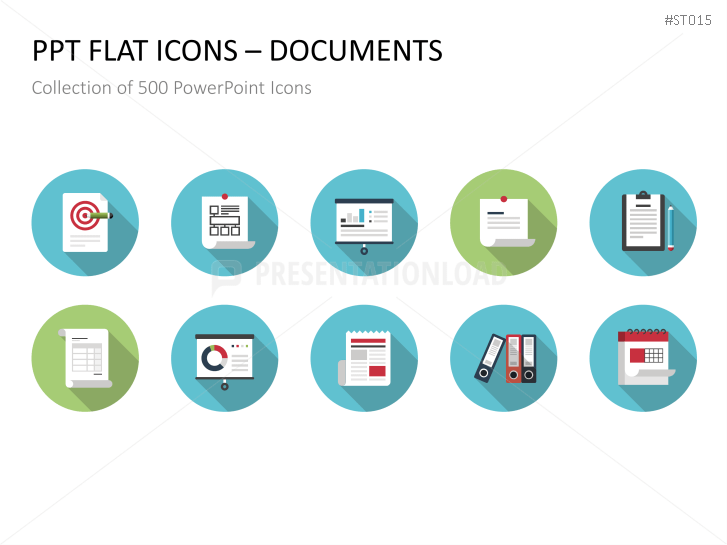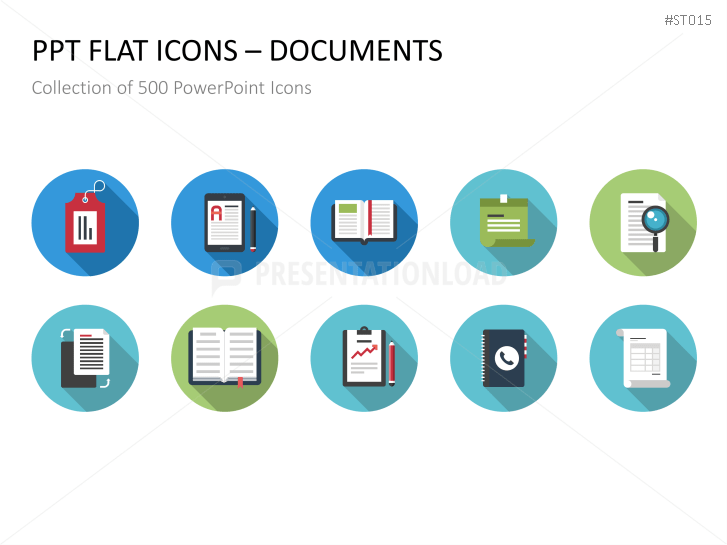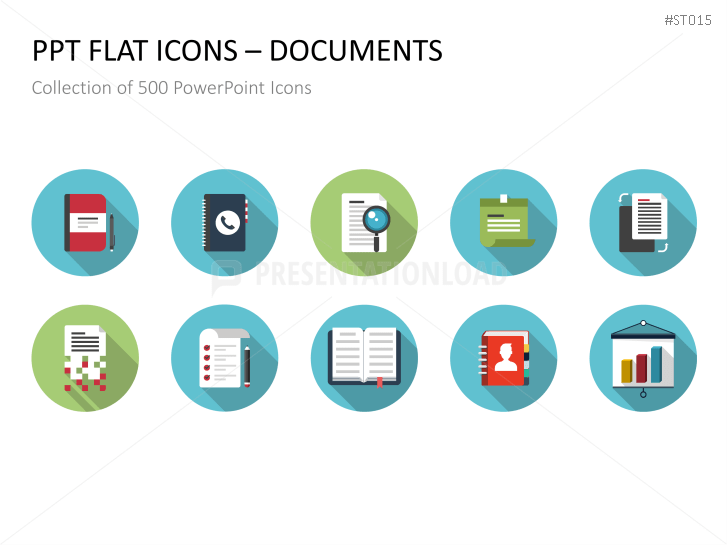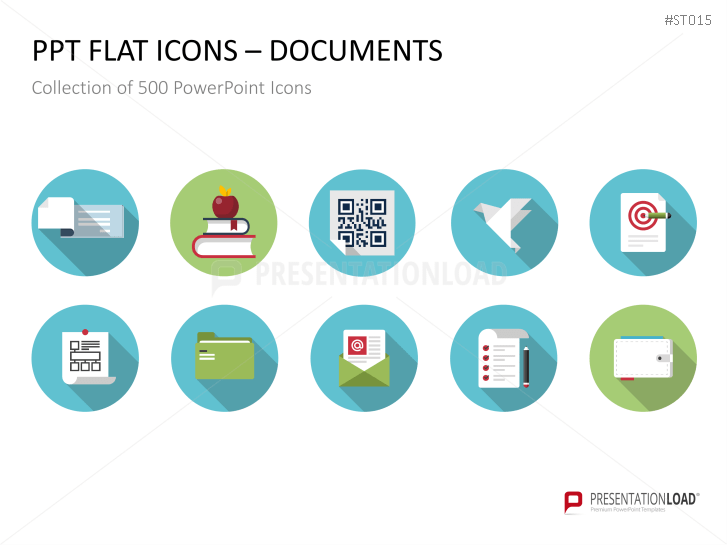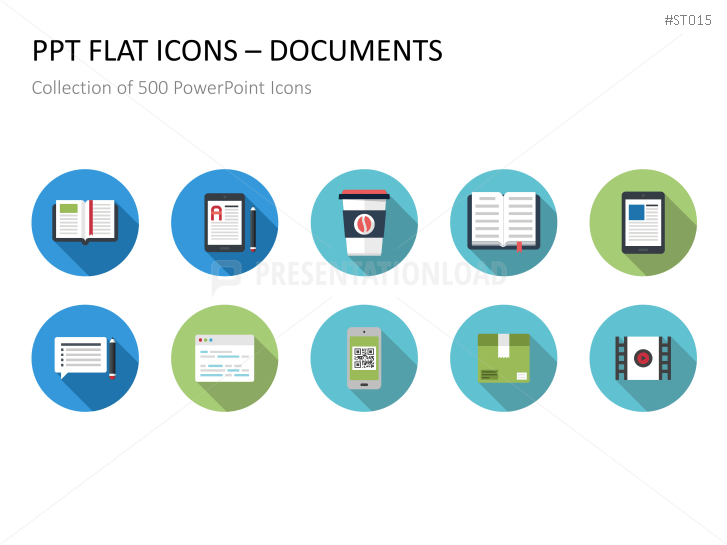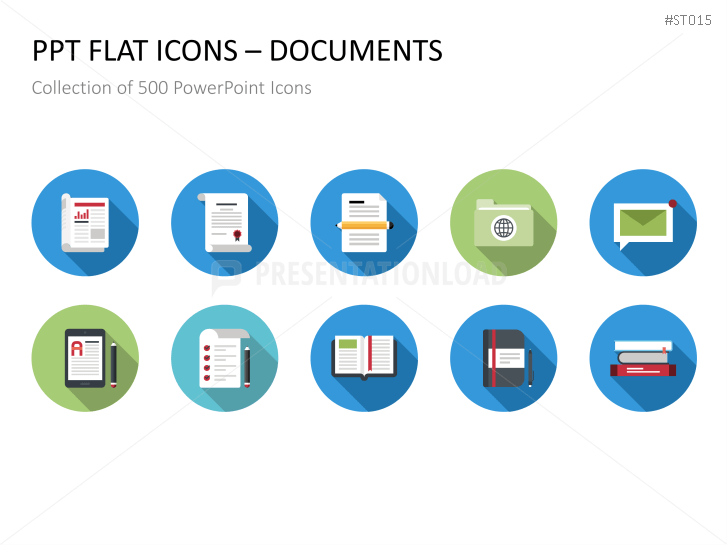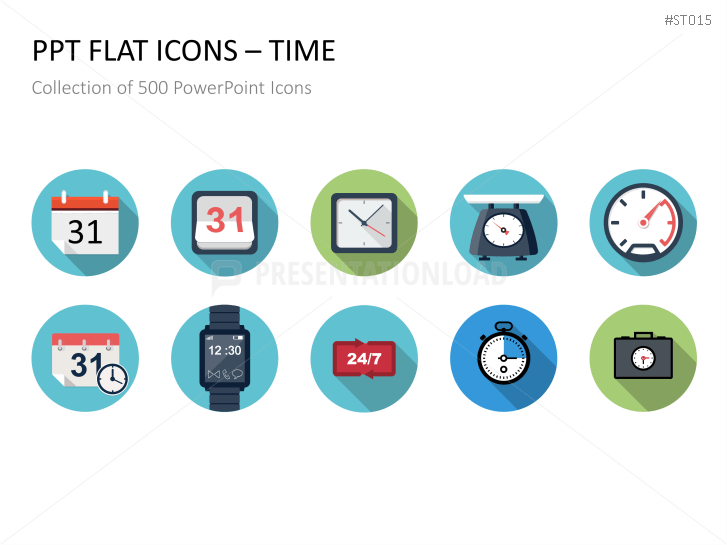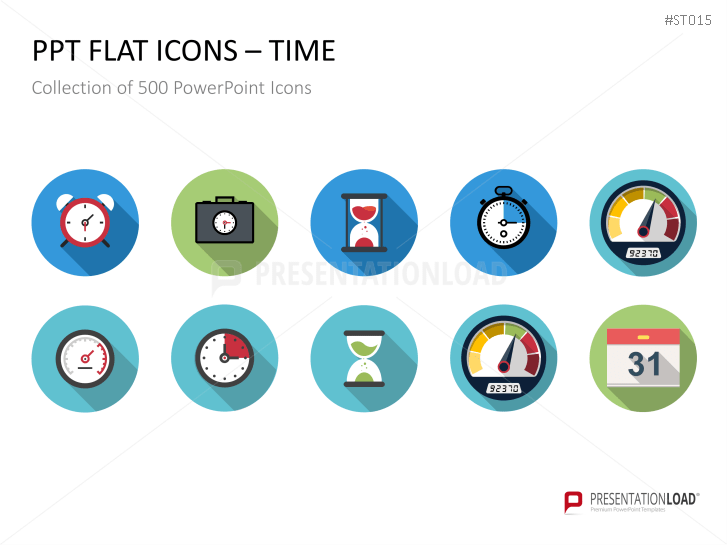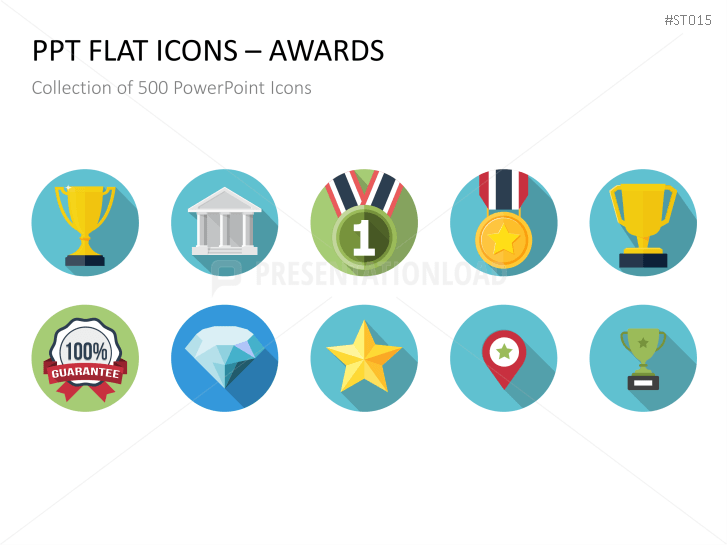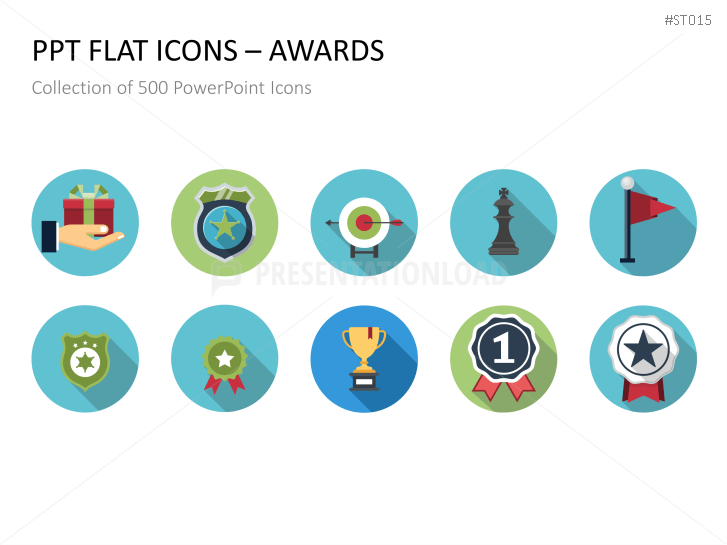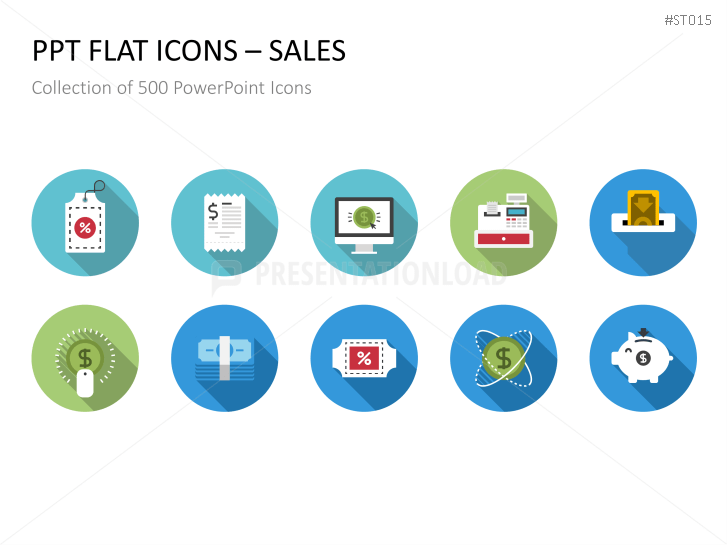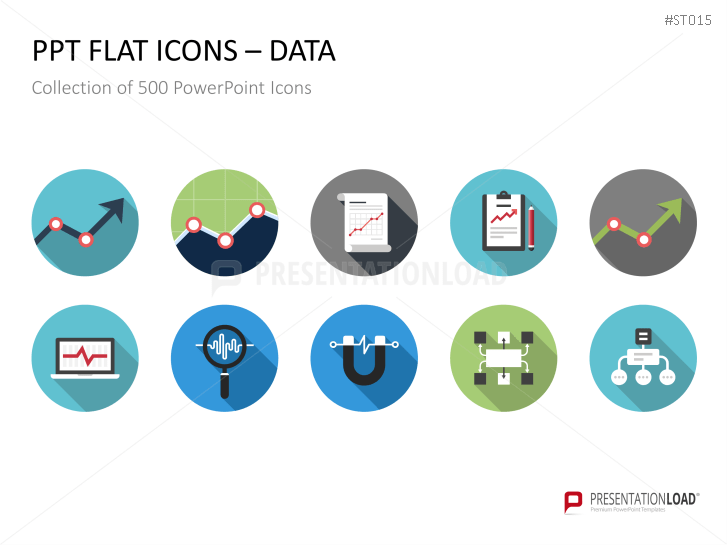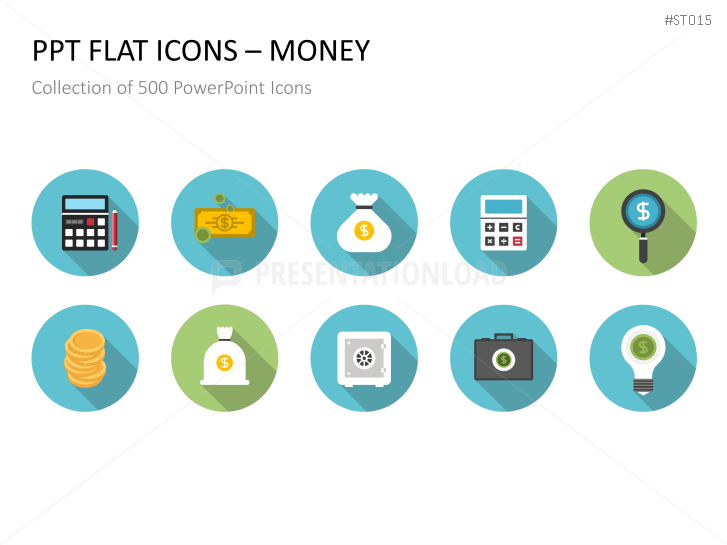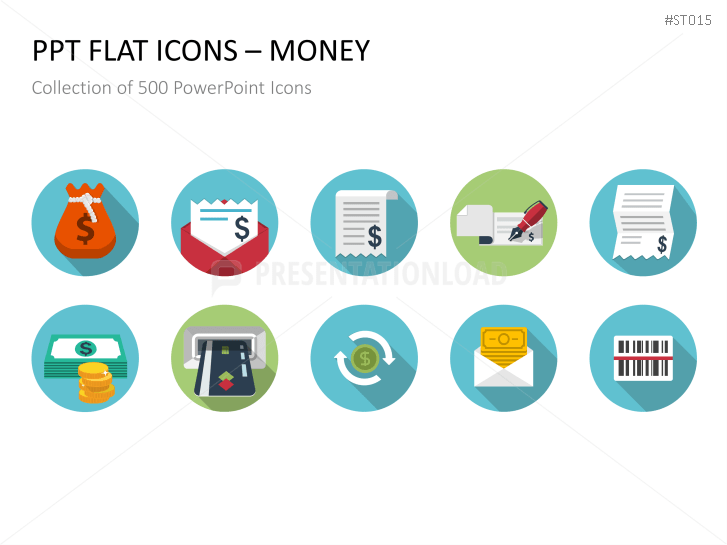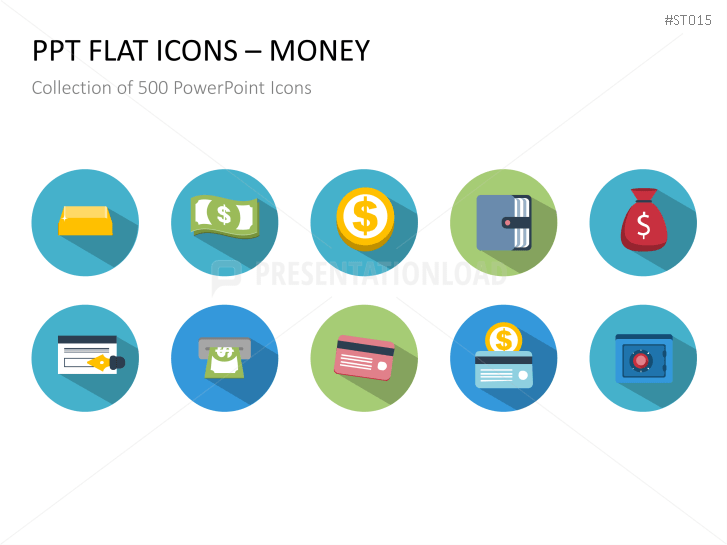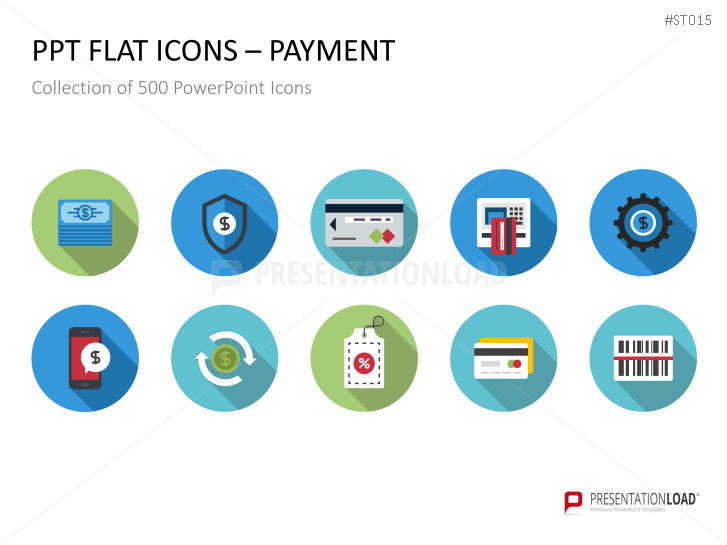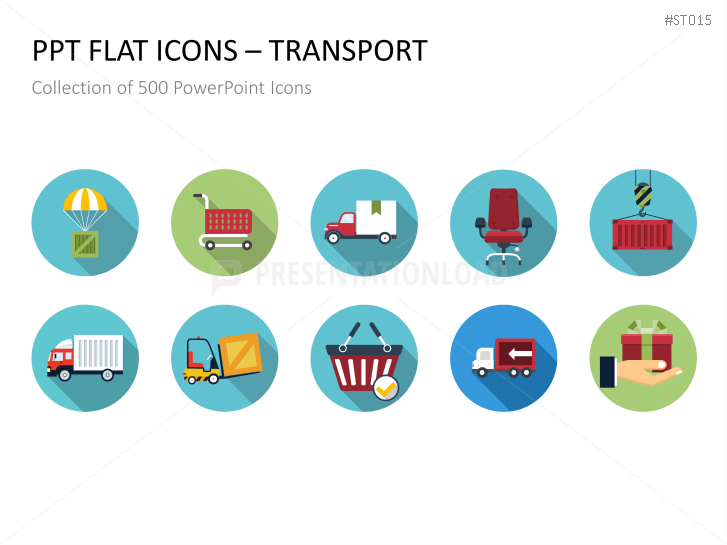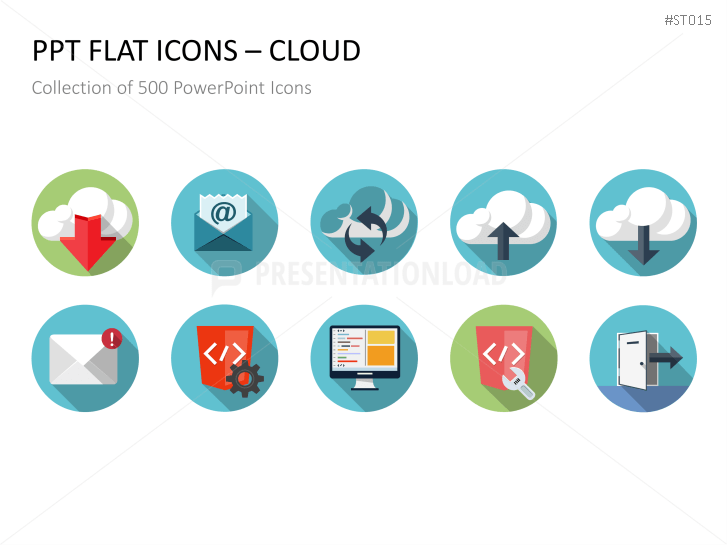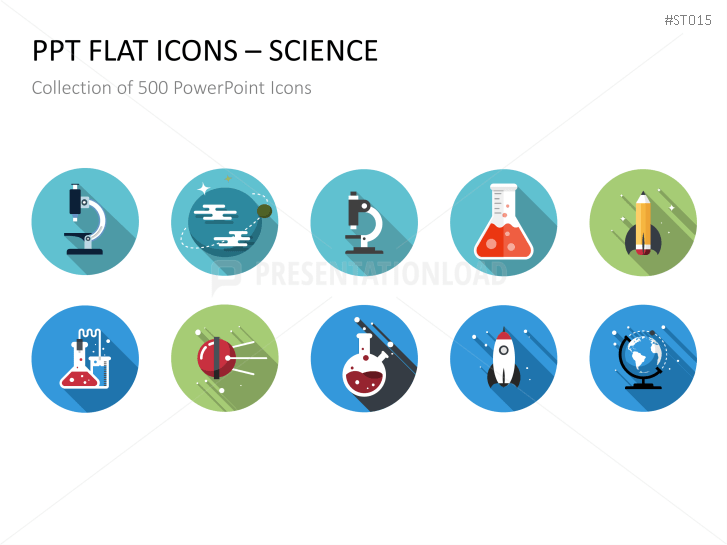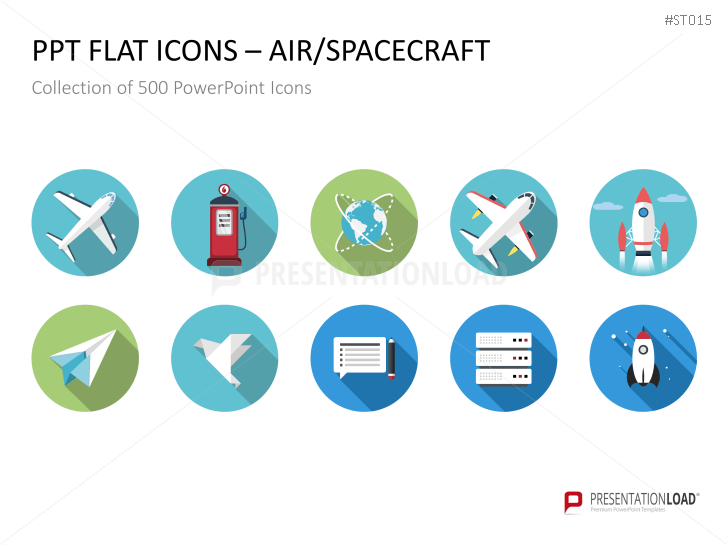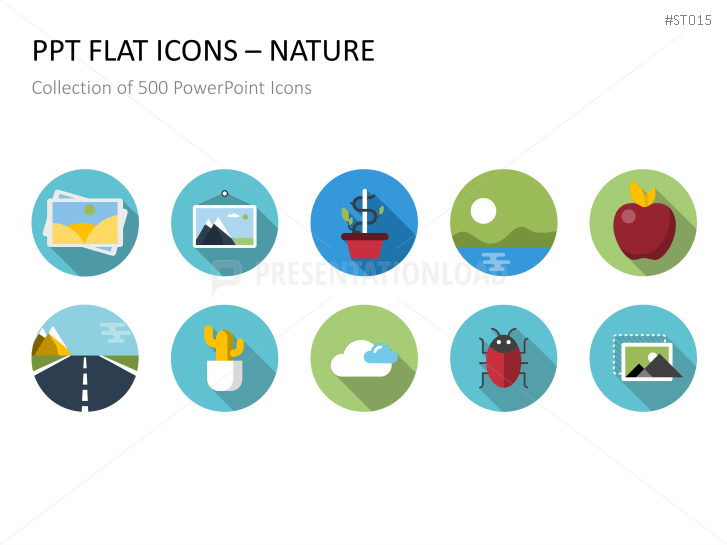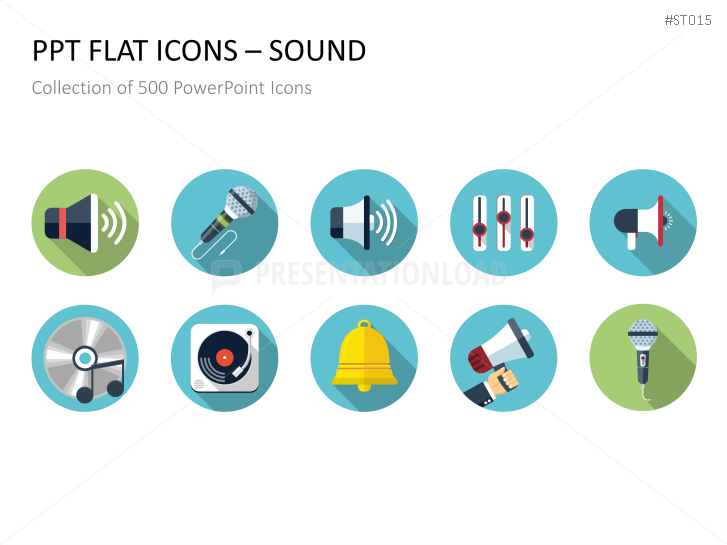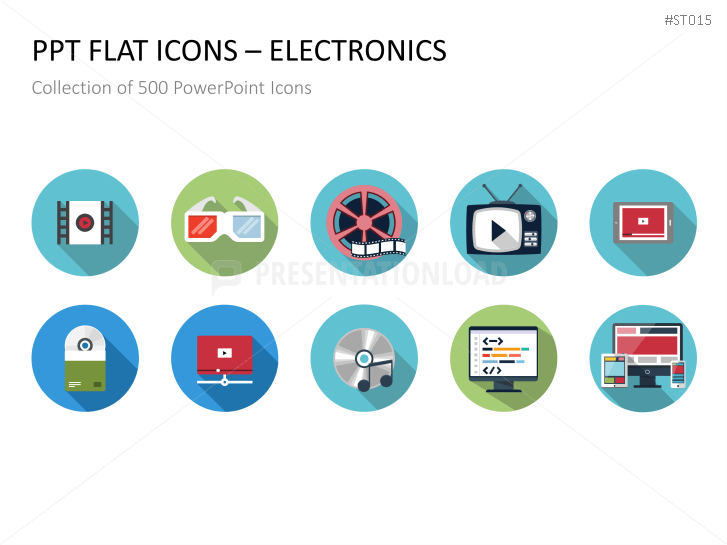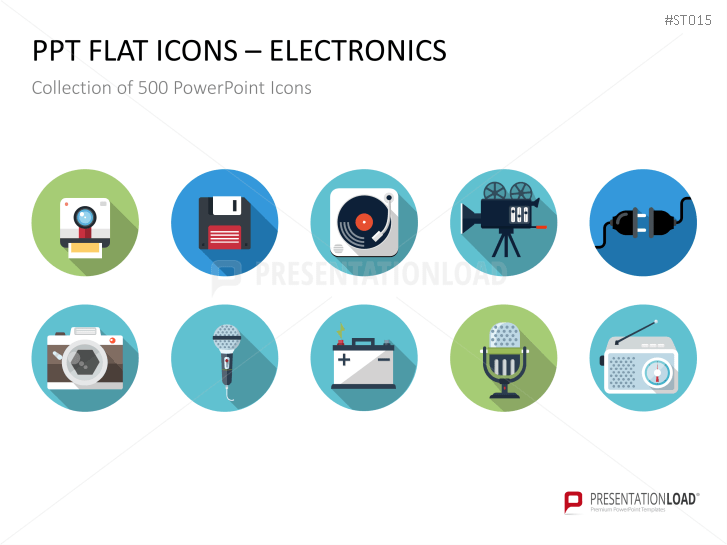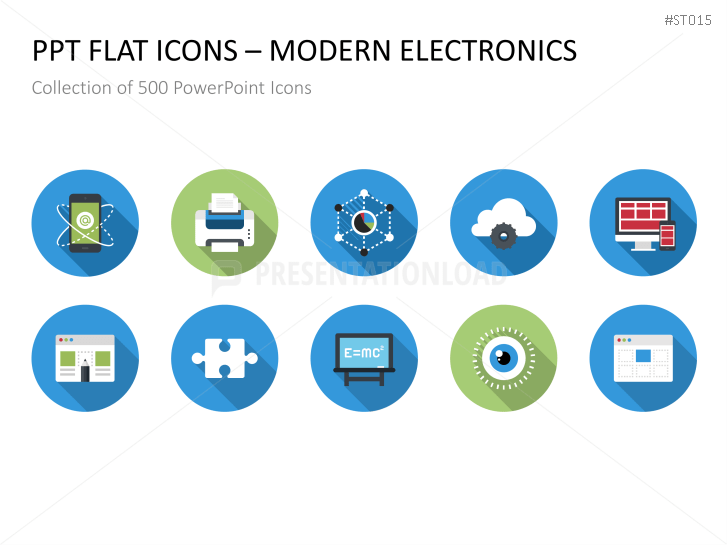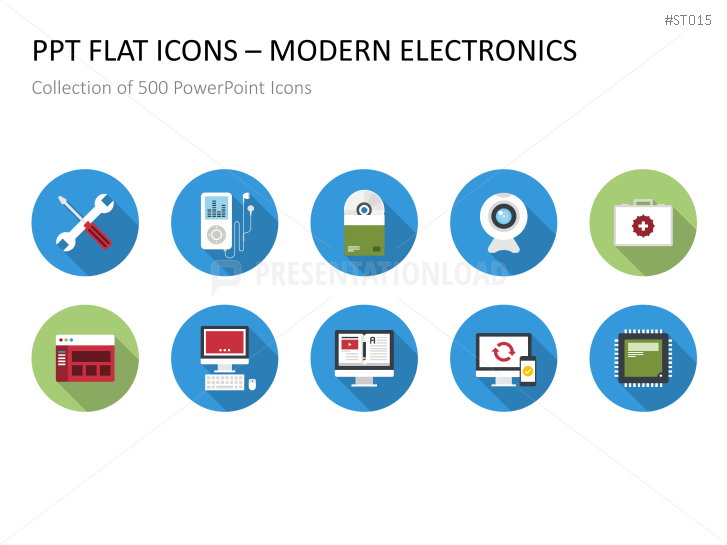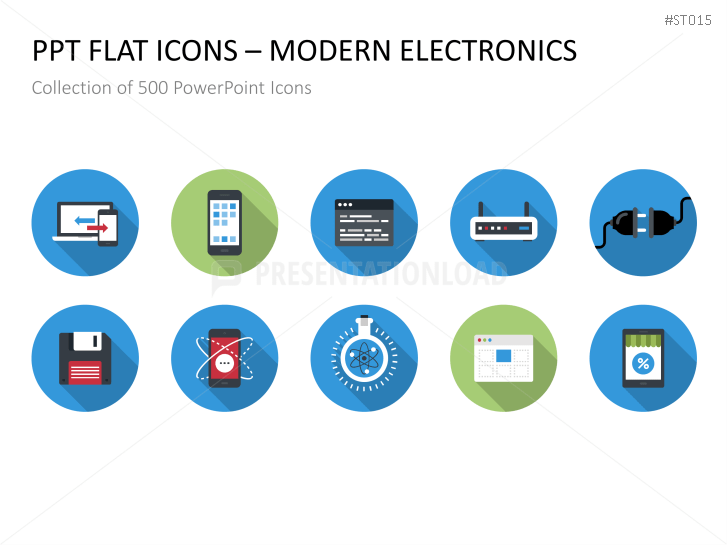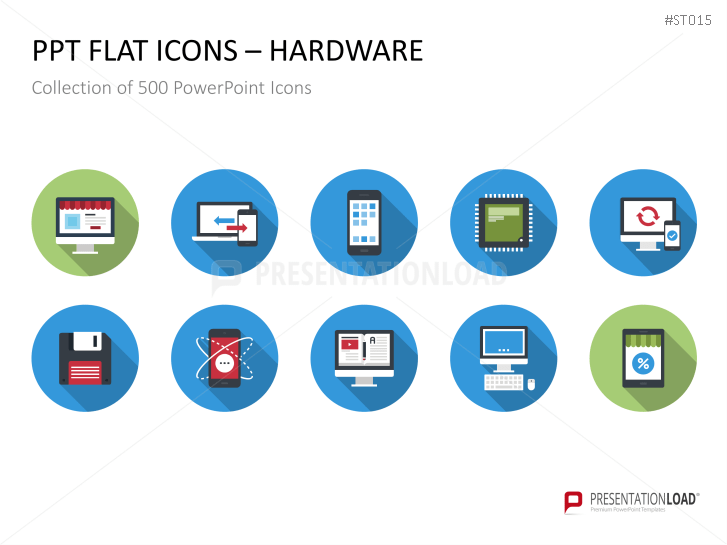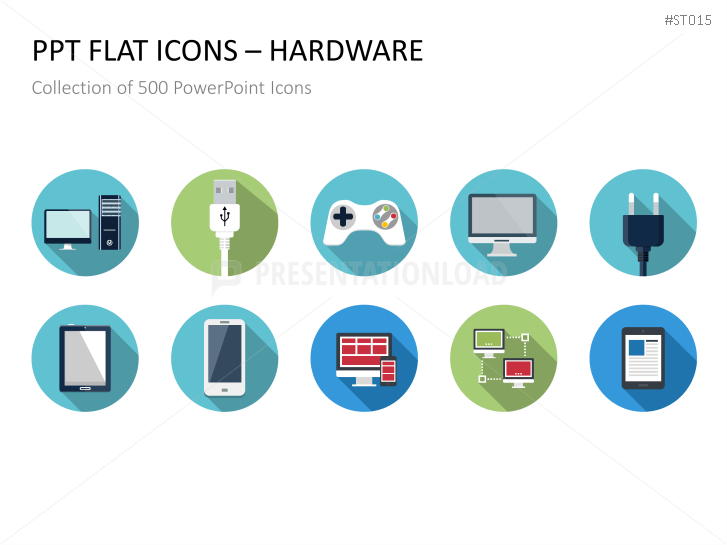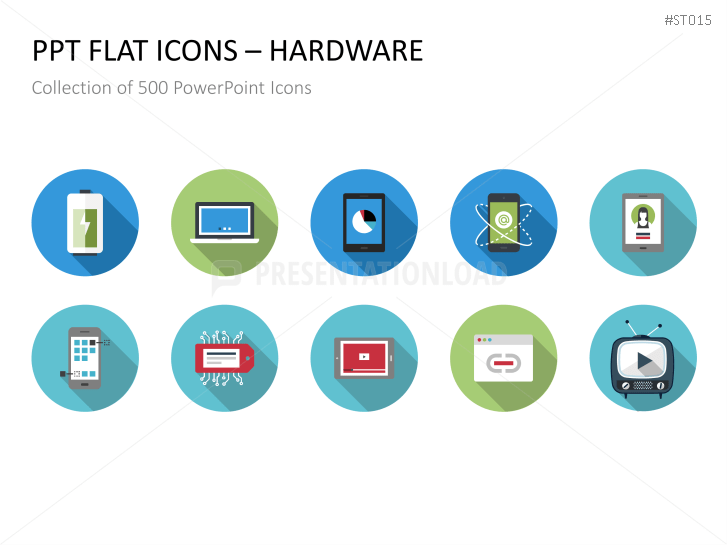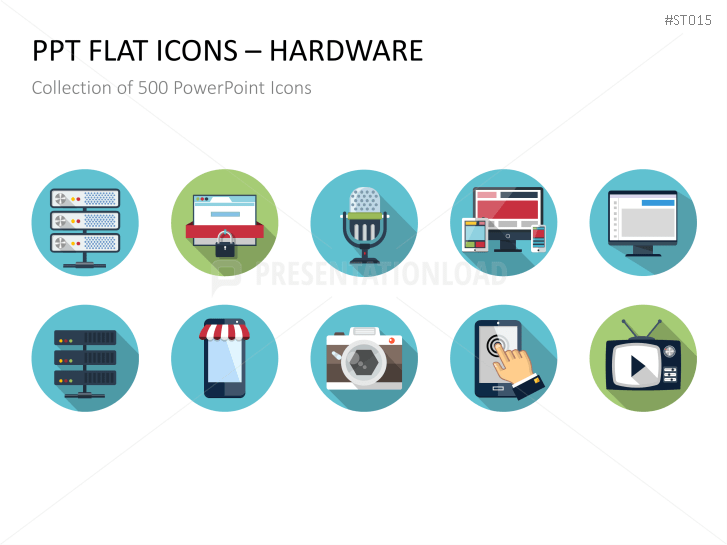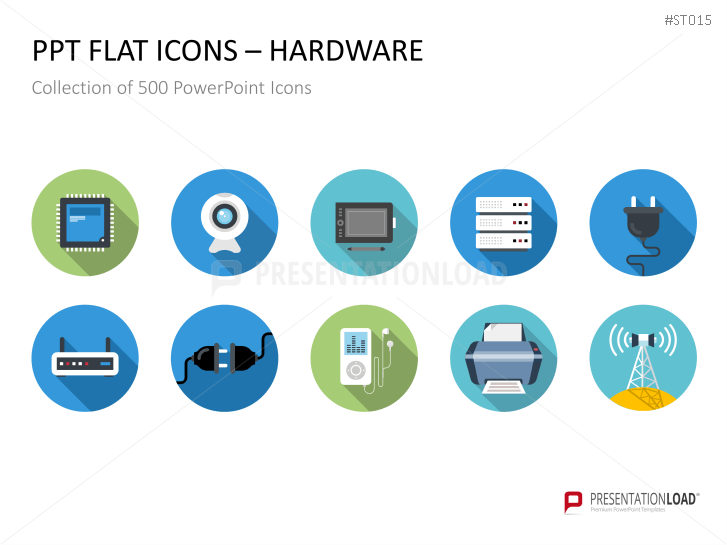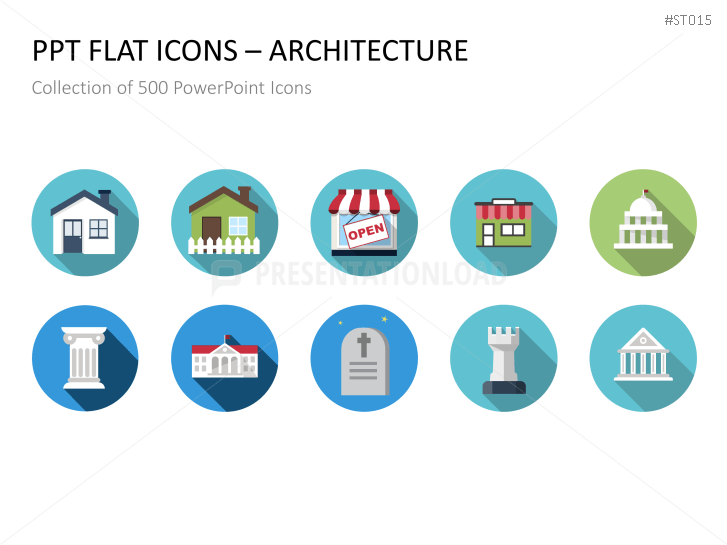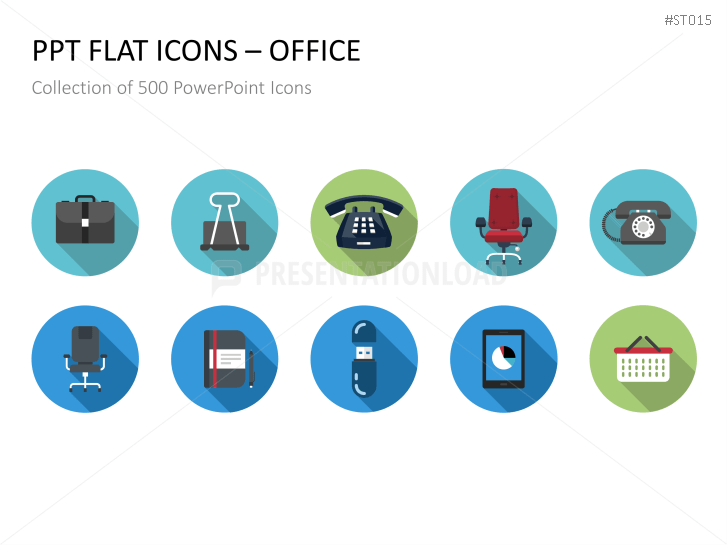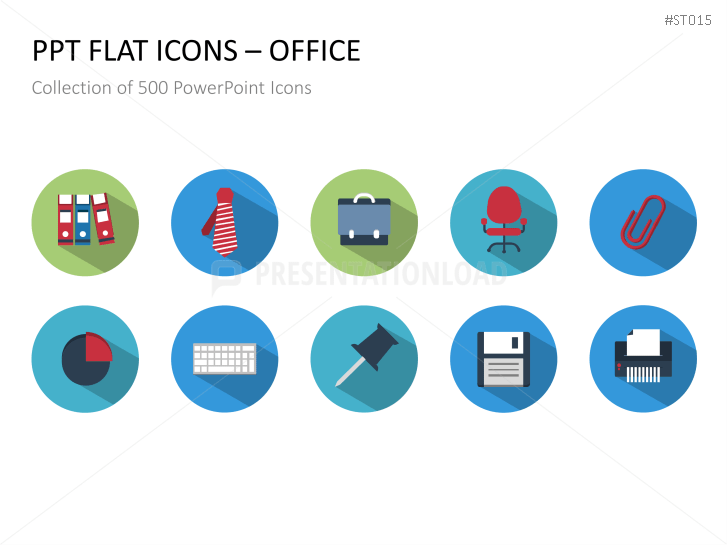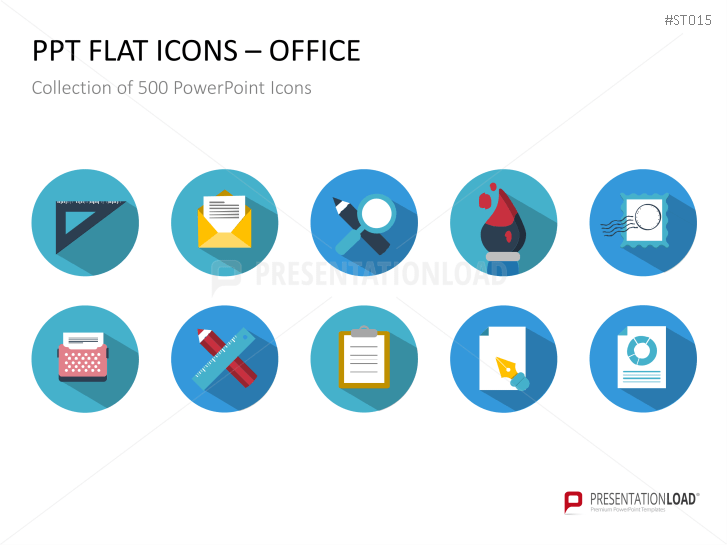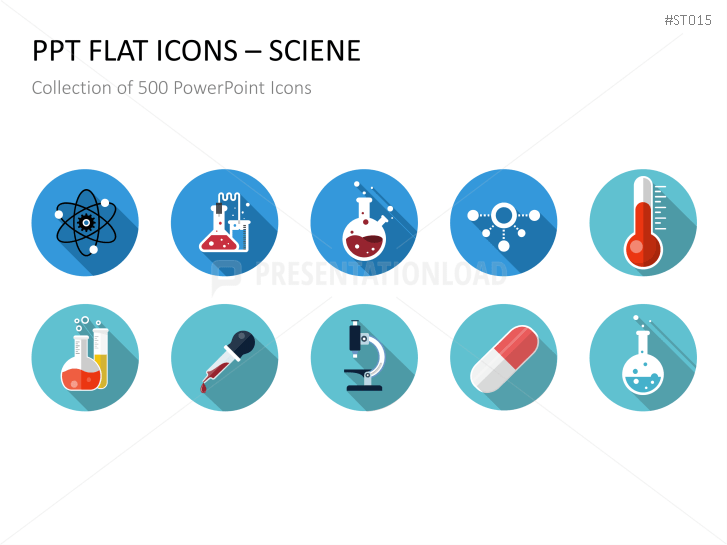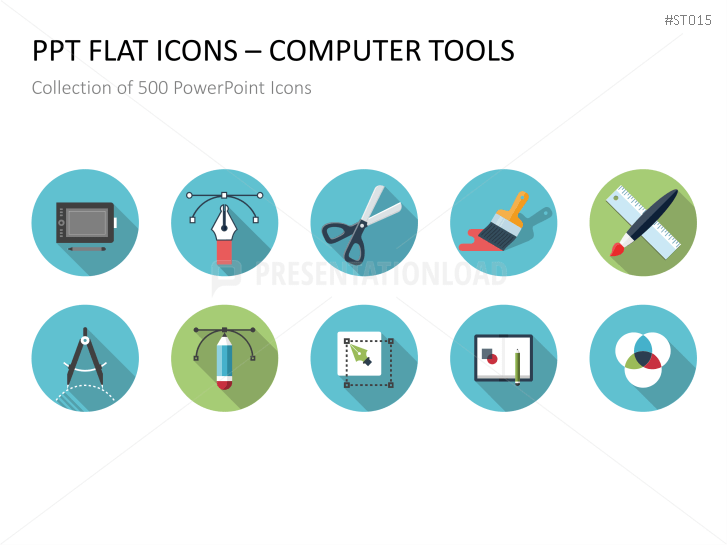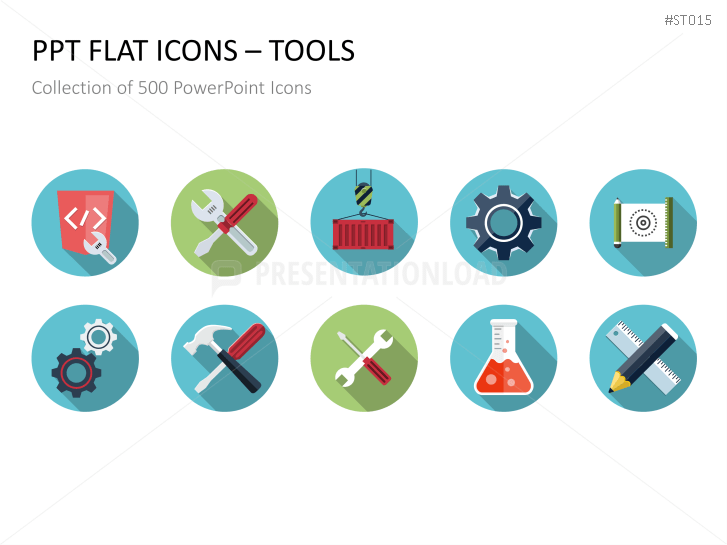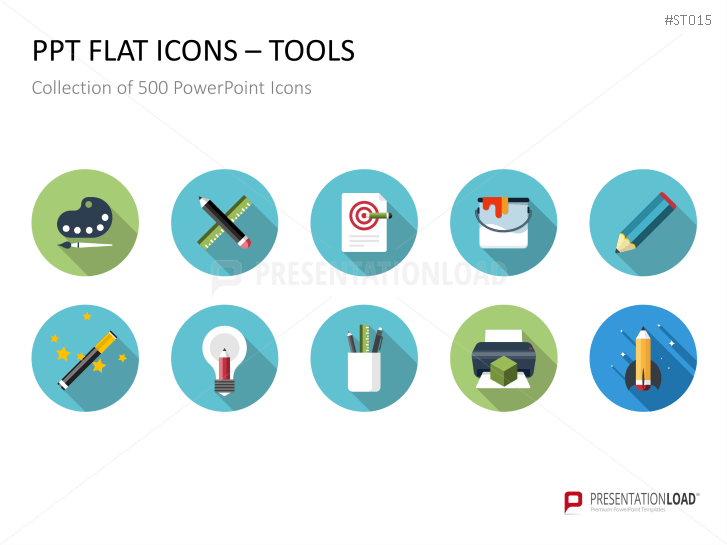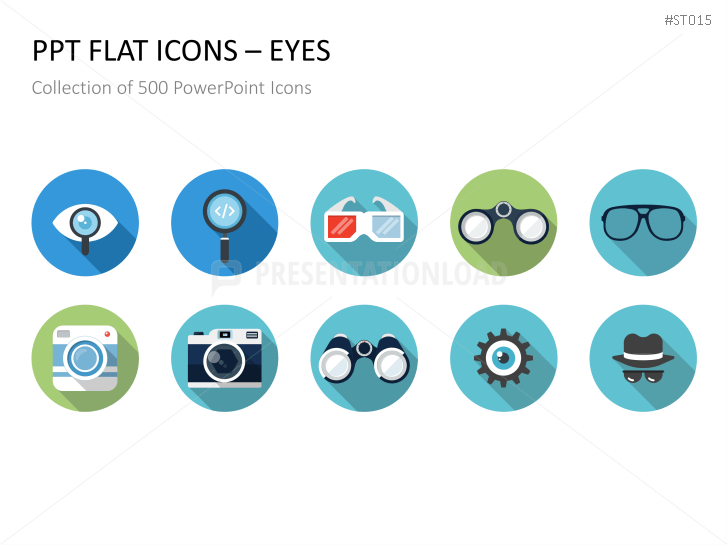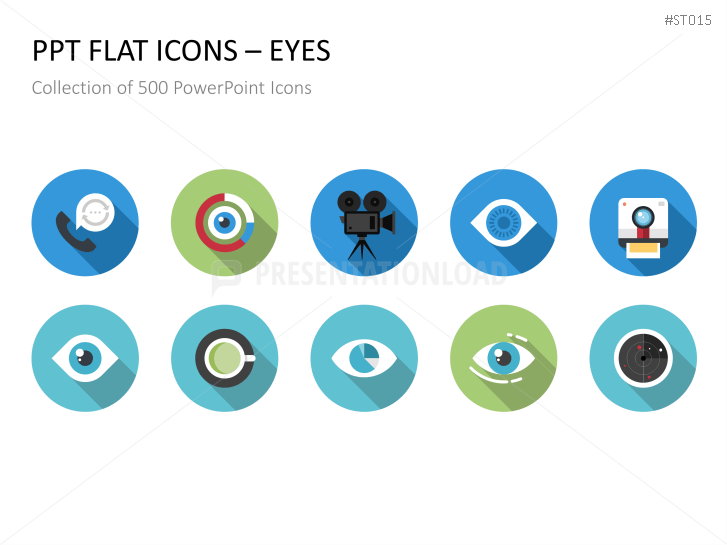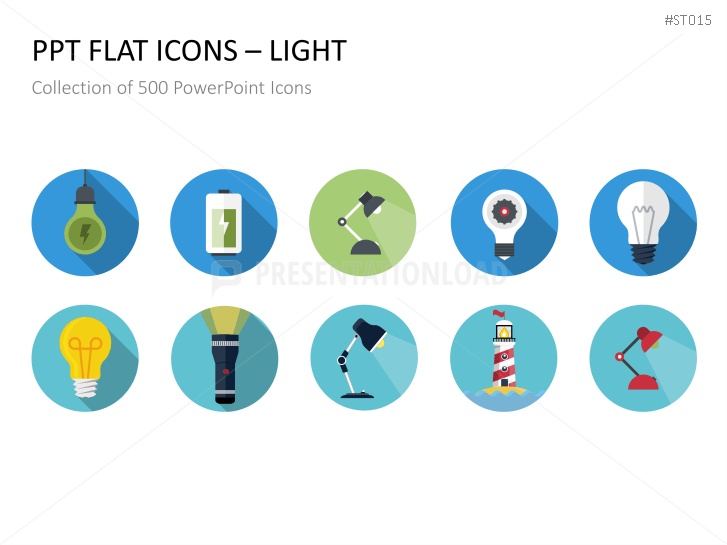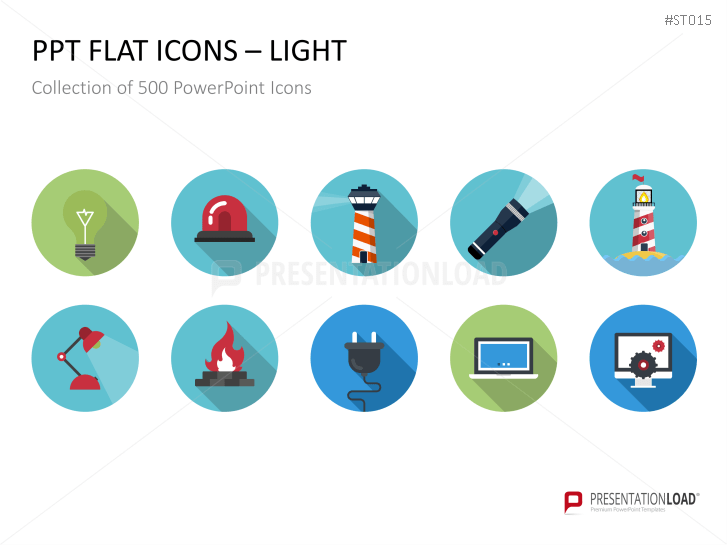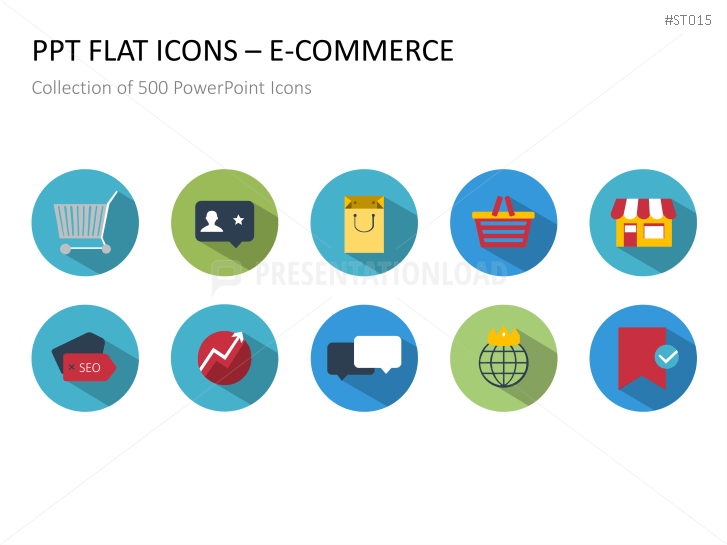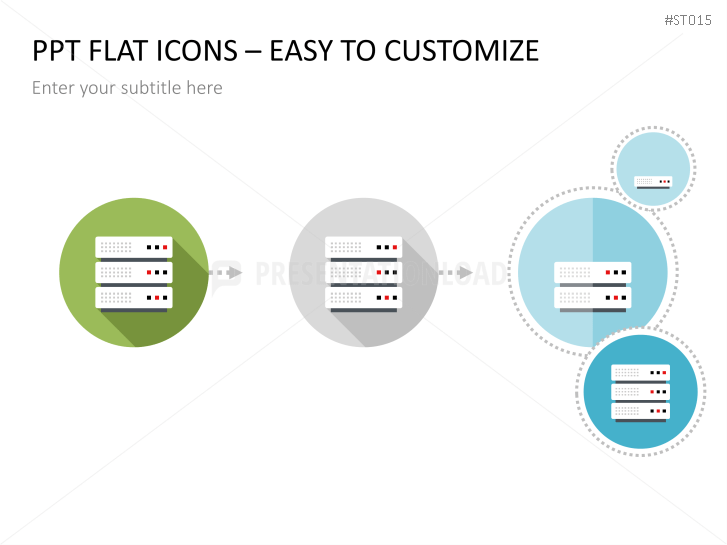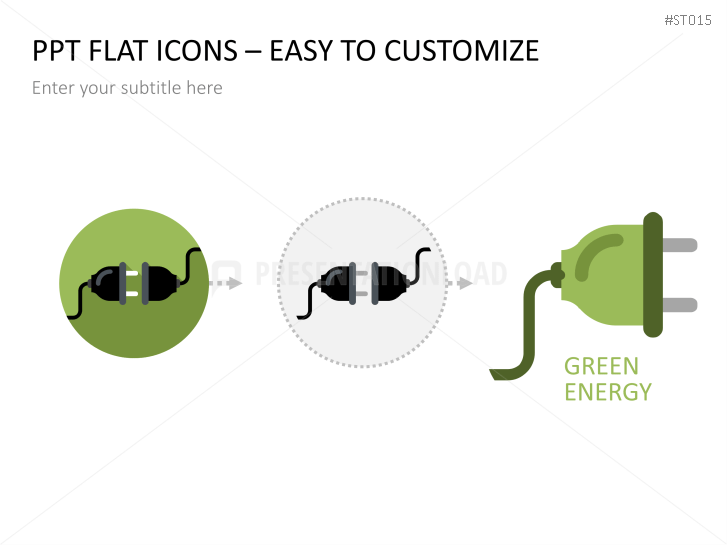 ST010 Flat Design - Business Presentation (32 Slides)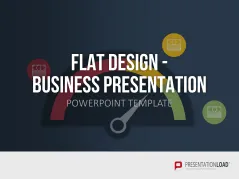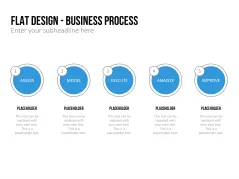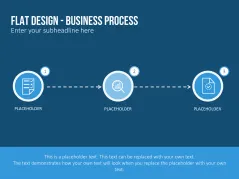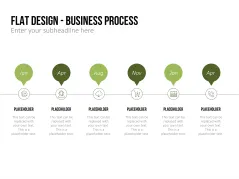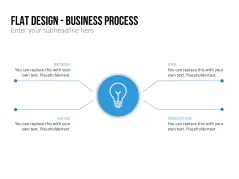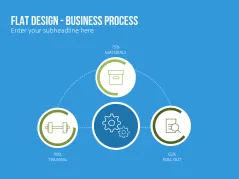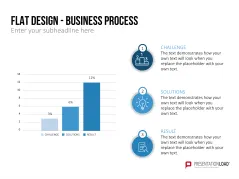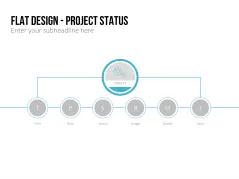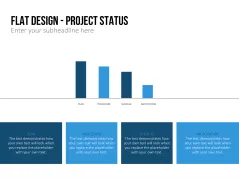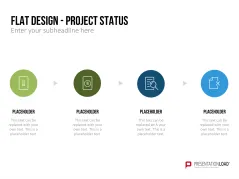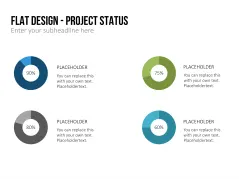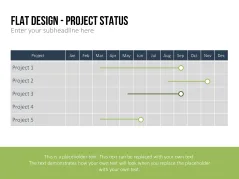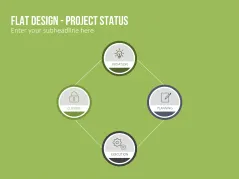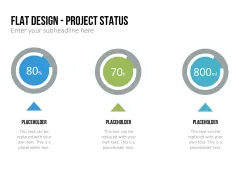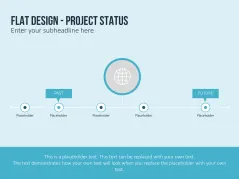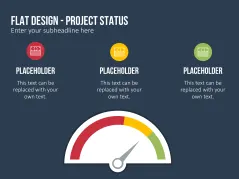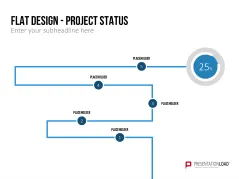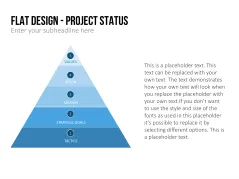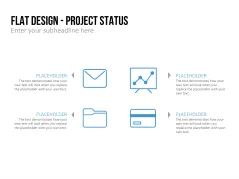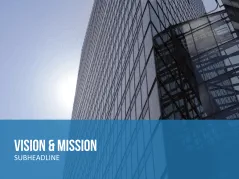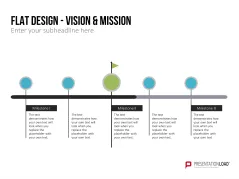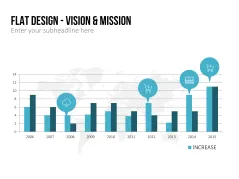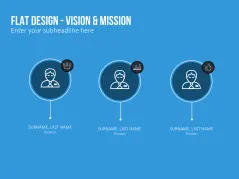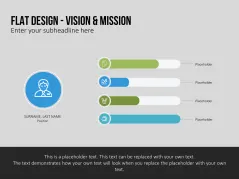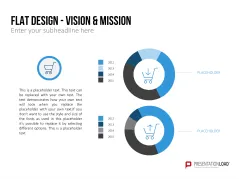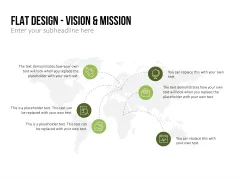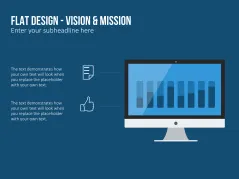 ST005 Flat Design - Hands (72 Slides)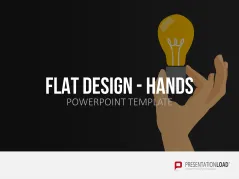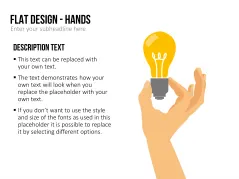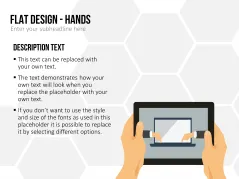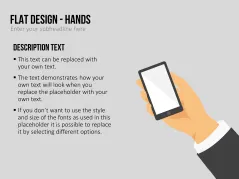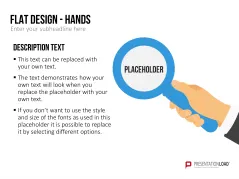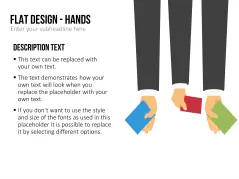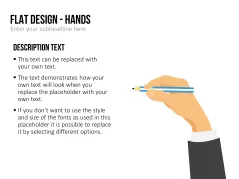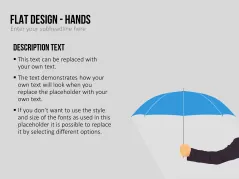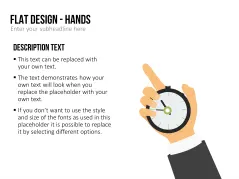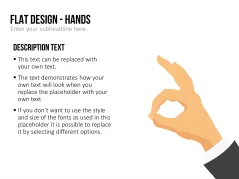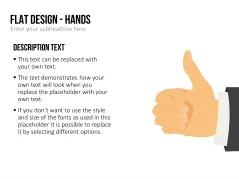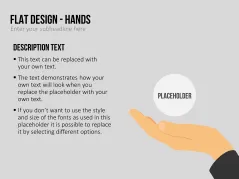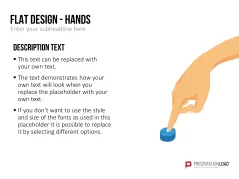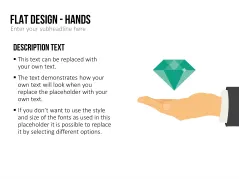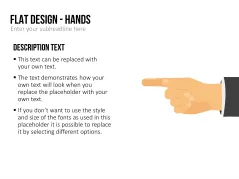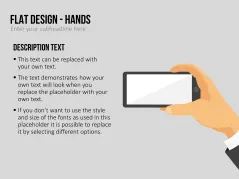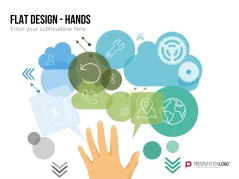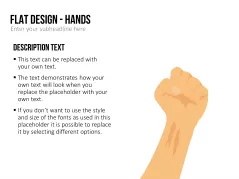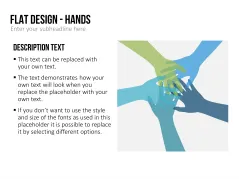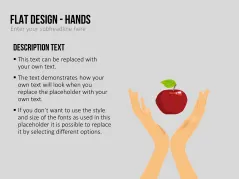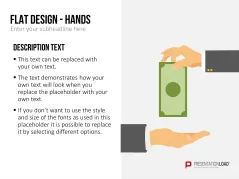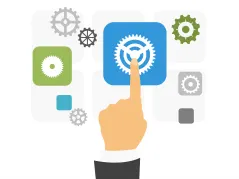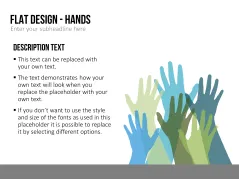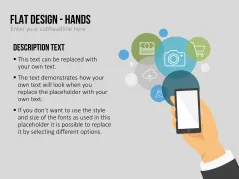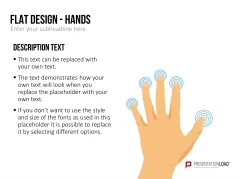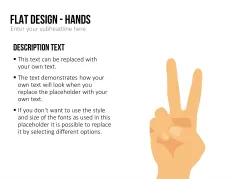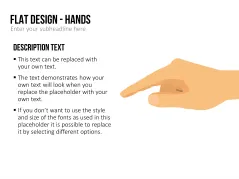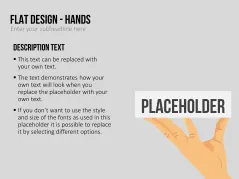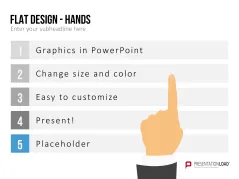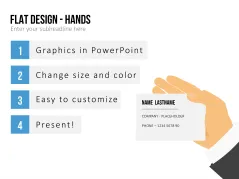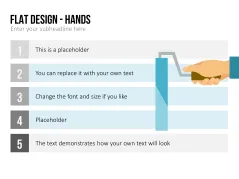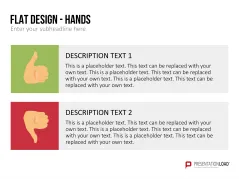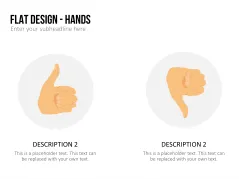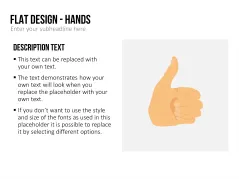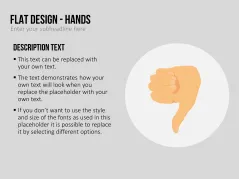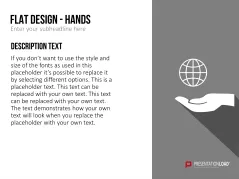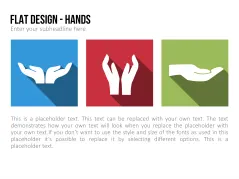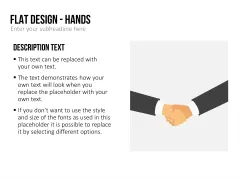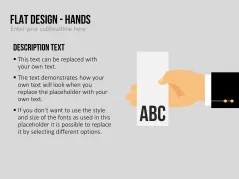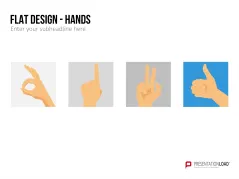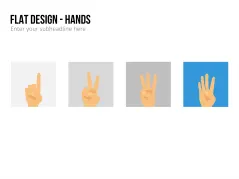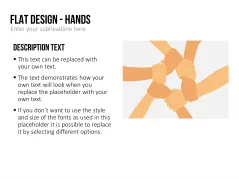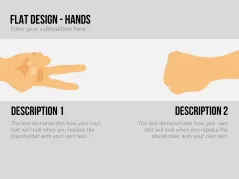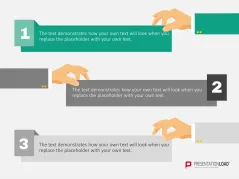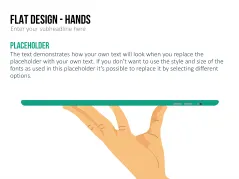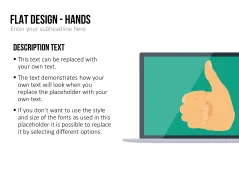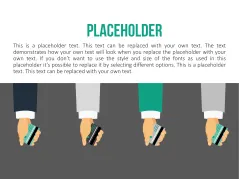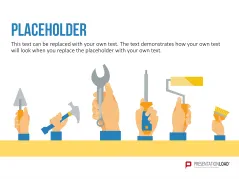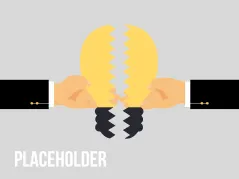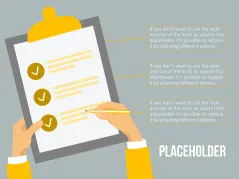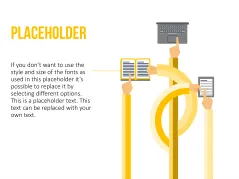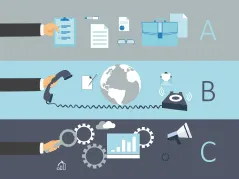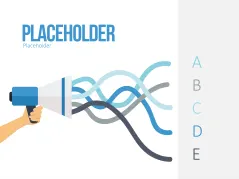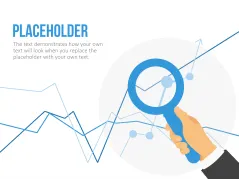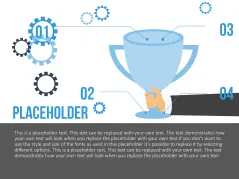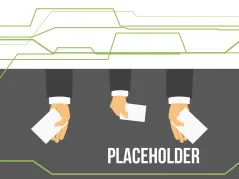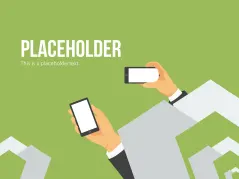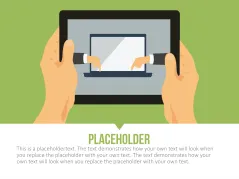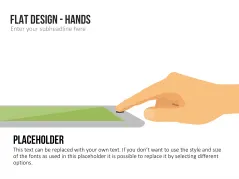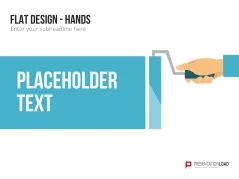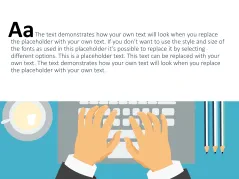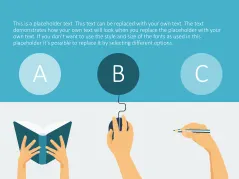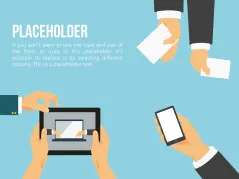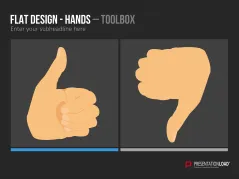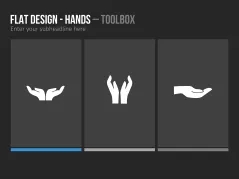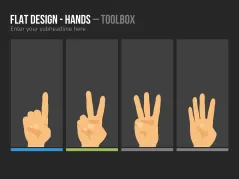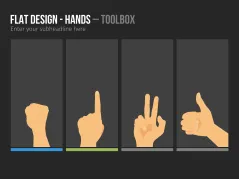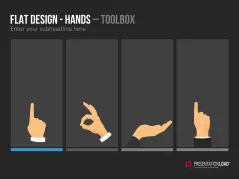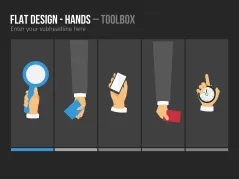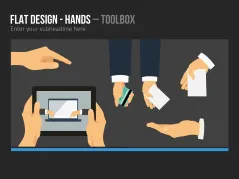 ST003 Flat Design - Diagrams (28 Slides)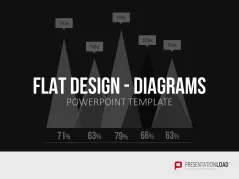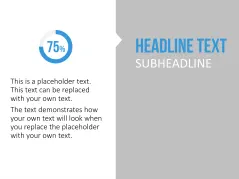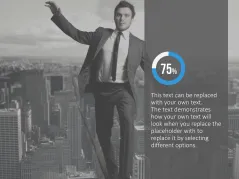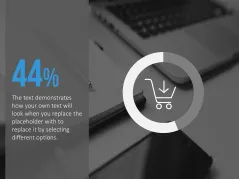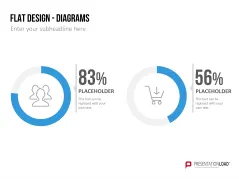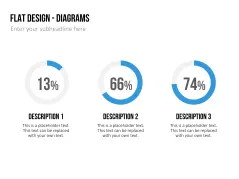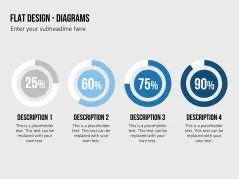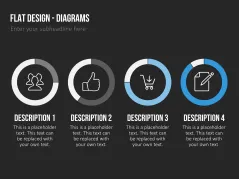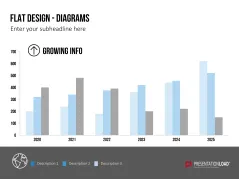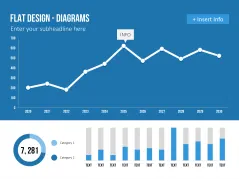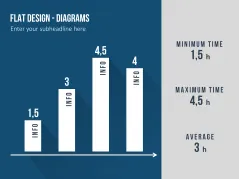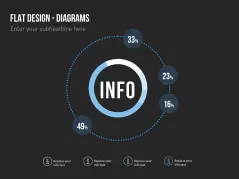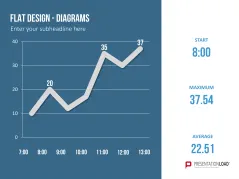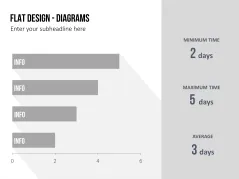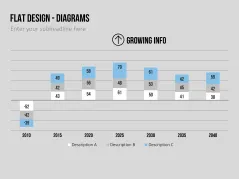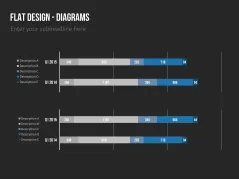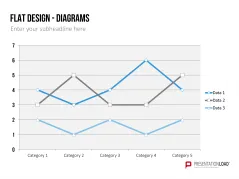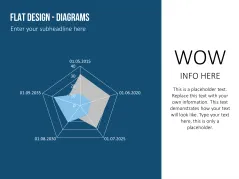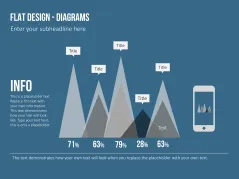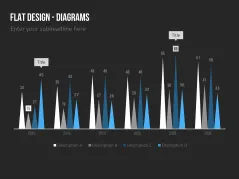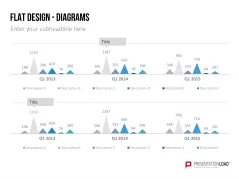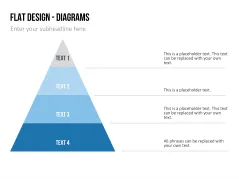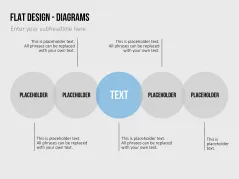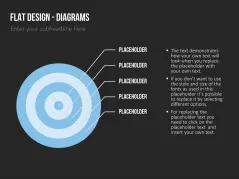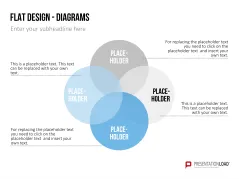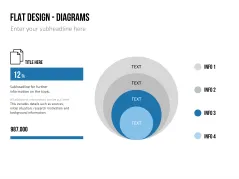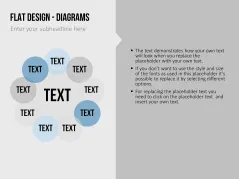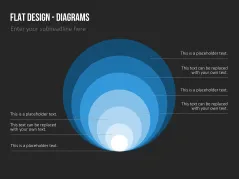 ST008 Flat Design - Tiles (64 Slides)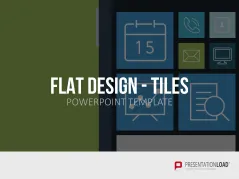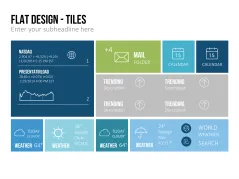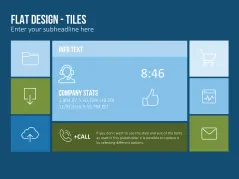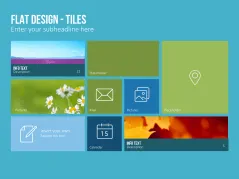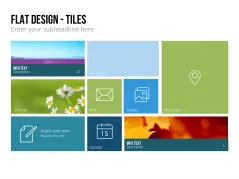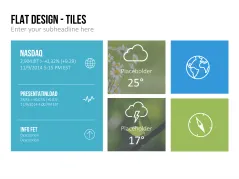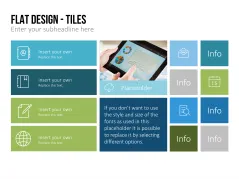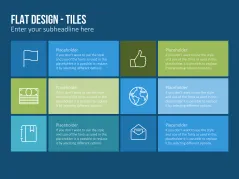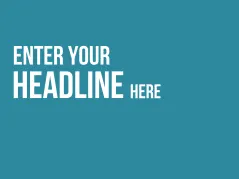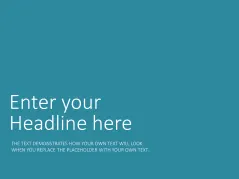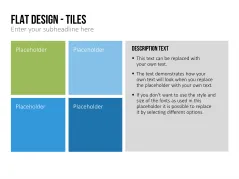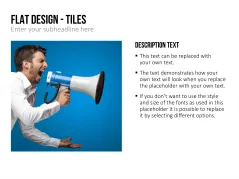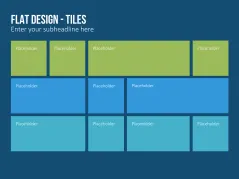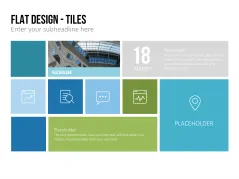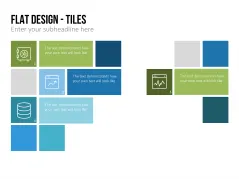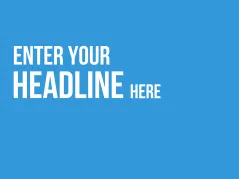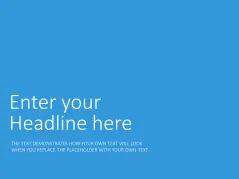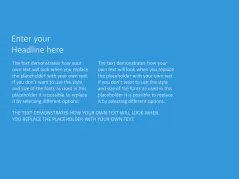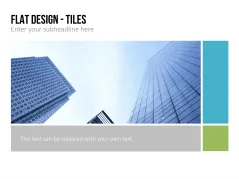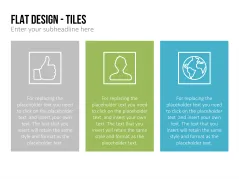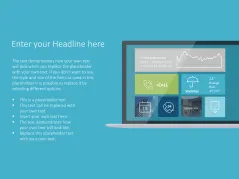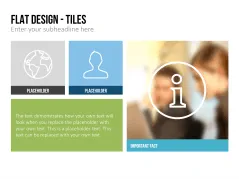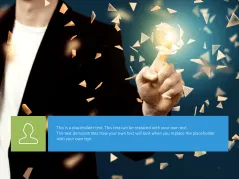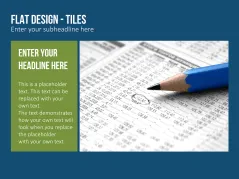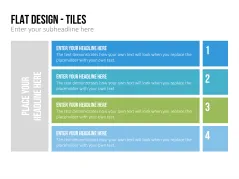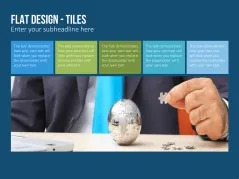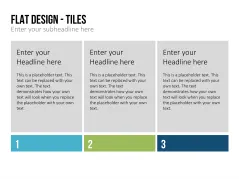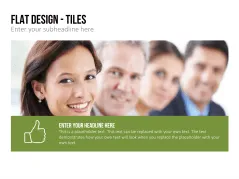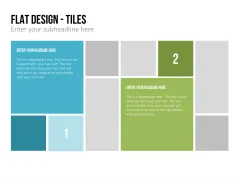 ST009 Flat Design - Line Icons (24 Slides)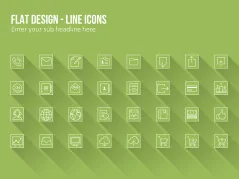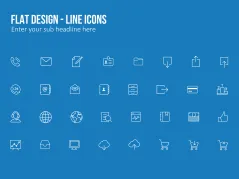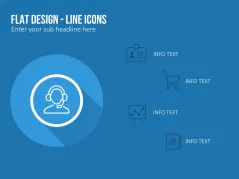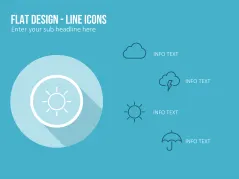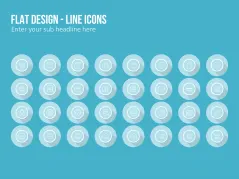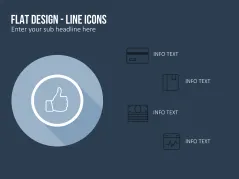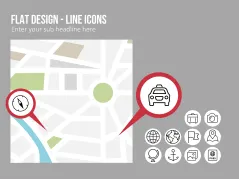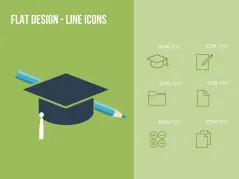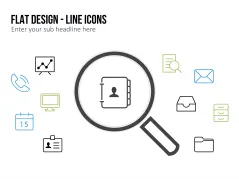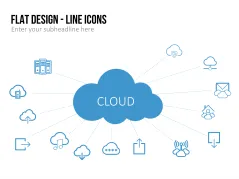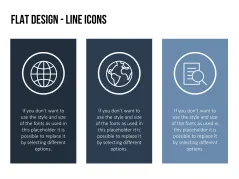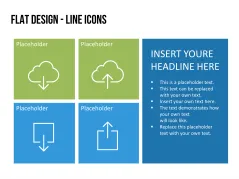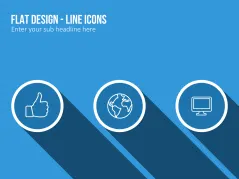 ST011 Flat Design - Social Media (28 Slides)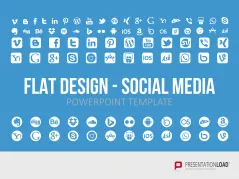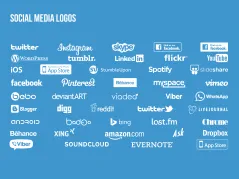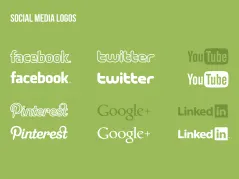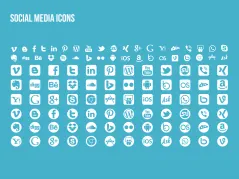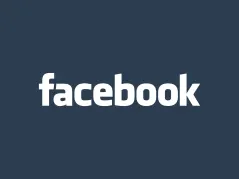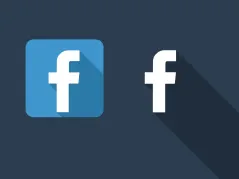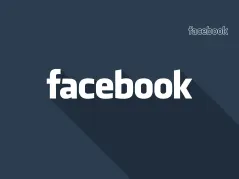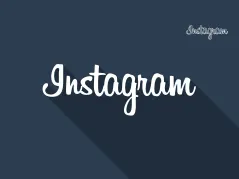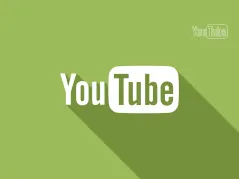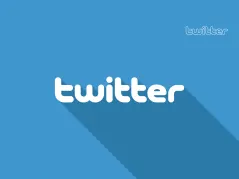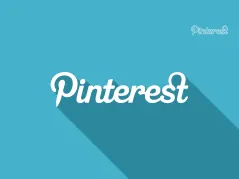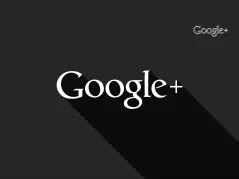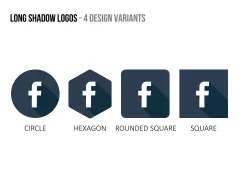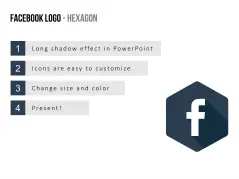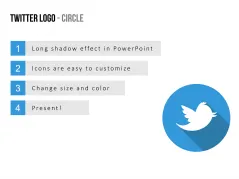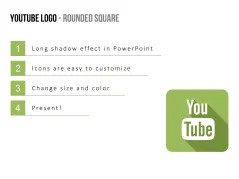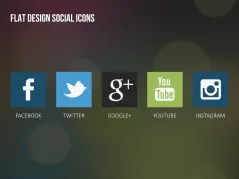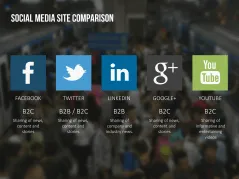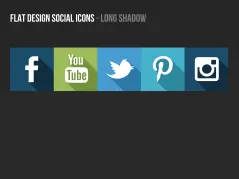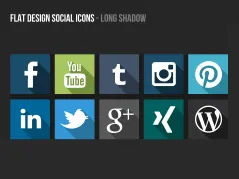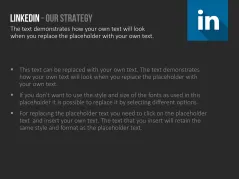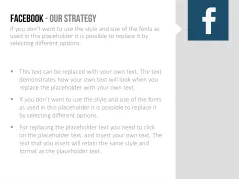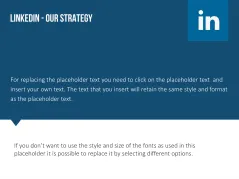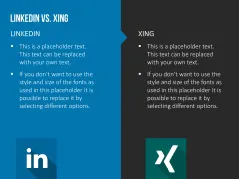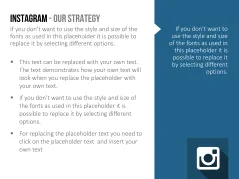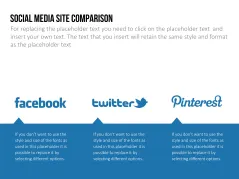 ST013 Flat Design - Space (56 Slides)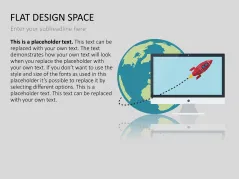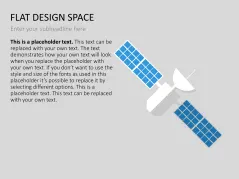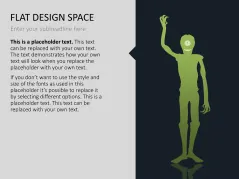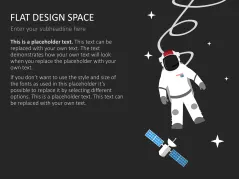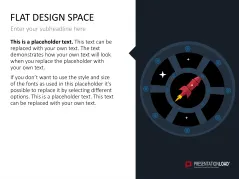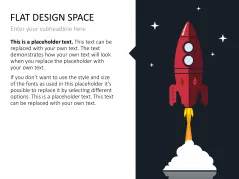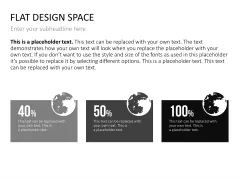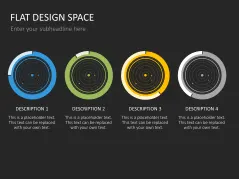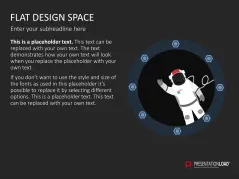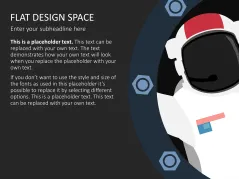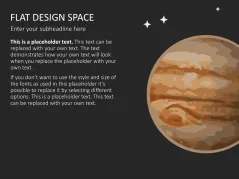 ST015 Flat Design - Icons Collection (72 Slides)