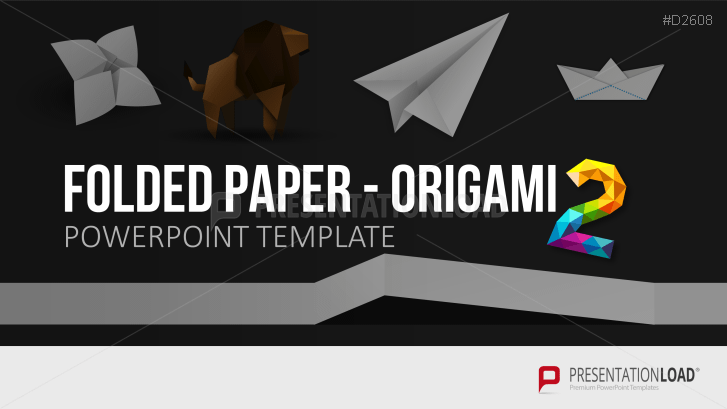 Unfold Your Imagination Using Origami Graphics
Origami - the Art of Folding
The art of folding square sheets of paper into decorative objects originated in China and was later introduced to Japan. This art of folding has been practiced in these cultures for over 1000 years and has also spread worldwide. By simply folding a sheet of paper, a wide variety of figures, such as animals or plants, can be created. Origami graphics can be creatively used for a wide range of presentation purposes. Origami also has many resonances in the field of business – whether in the search for new ideas or in the presentation of topics.
Creativity in Your Presentation
Use our Origami Bundle to creatively present information or to illustrate the different steps of a project's development. This bundle offers you a combination of colorful and simple designs. It contains origami objects such as a globe, a light bulb, mountains and various animals, as well as graphics of folded text boxes, flyers and hierarchical layers.
With This Origami Bundle You Can
use this exquisite art to present a wide variety of topics
integrate creative diagrams into your presentation
access a wide range of imaginative graphics
This PowerPoint Template Includes:
origami graphics of various objects
origami graphics of animals and plants
diagrams of hierarchical structures, text boxes, cube elements and flyers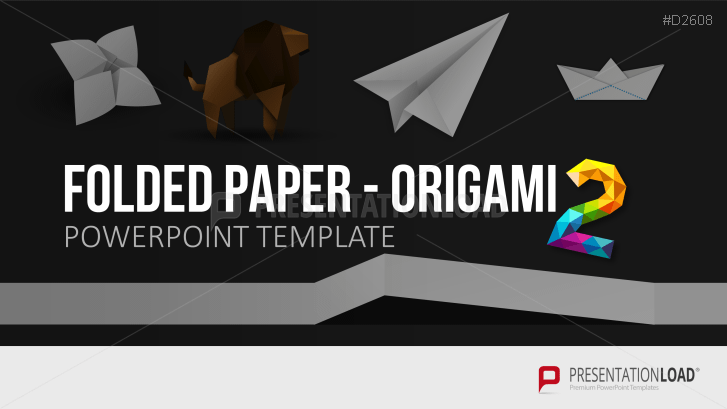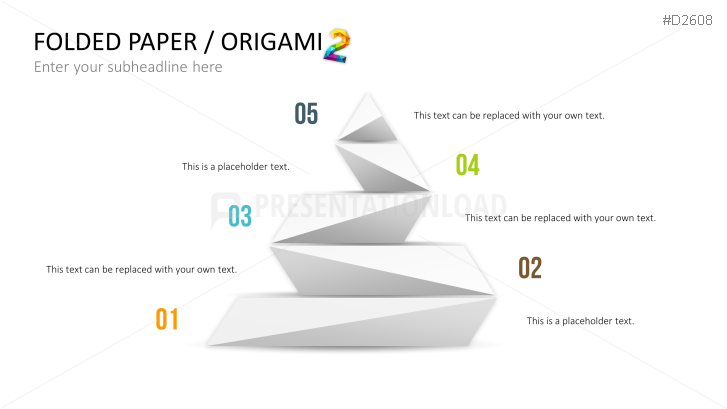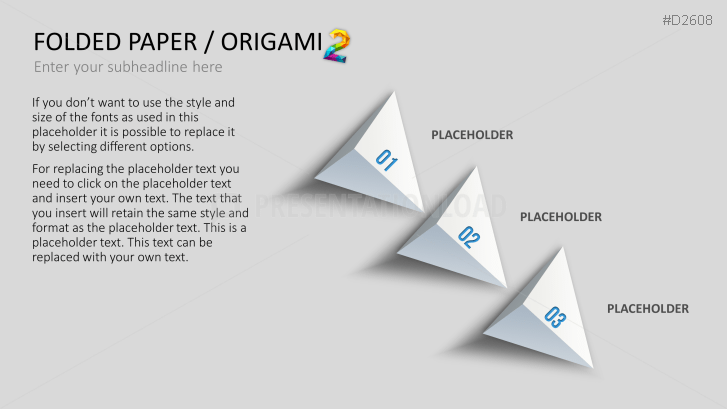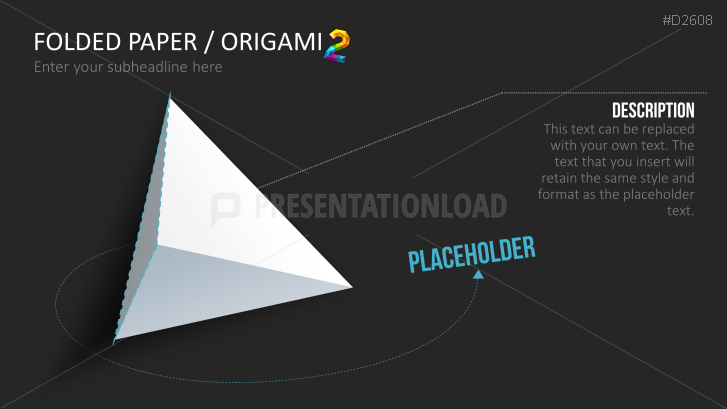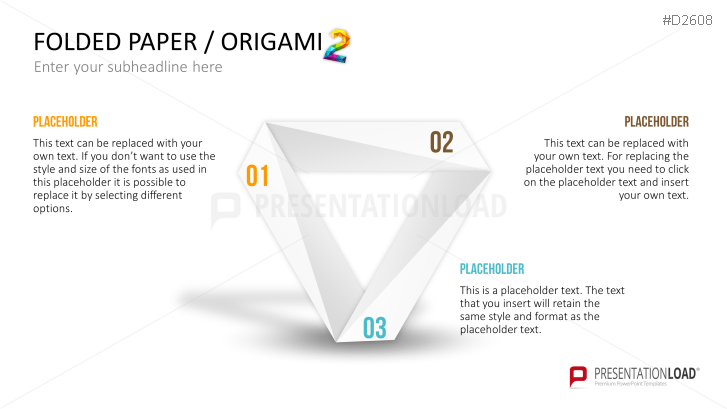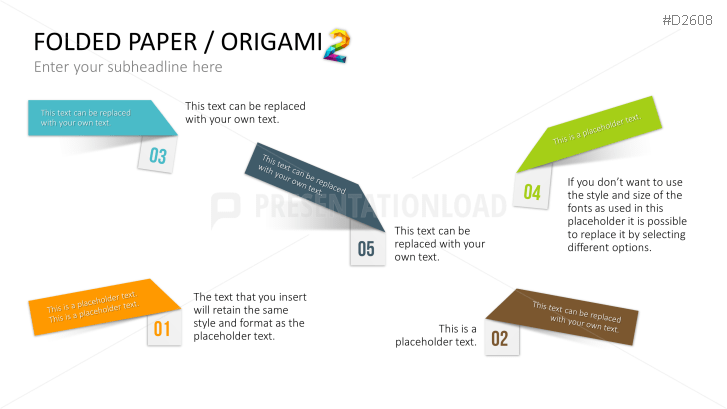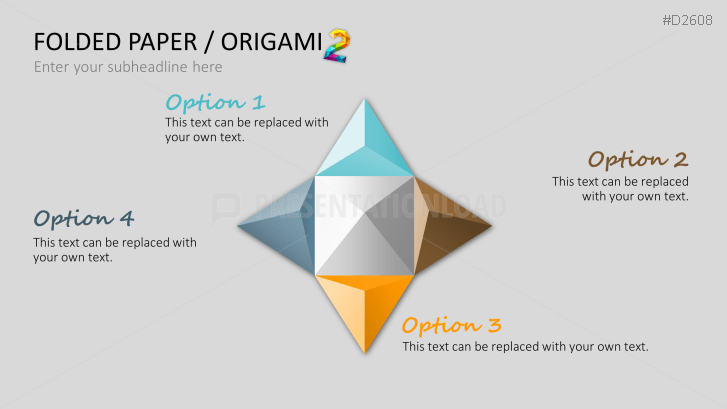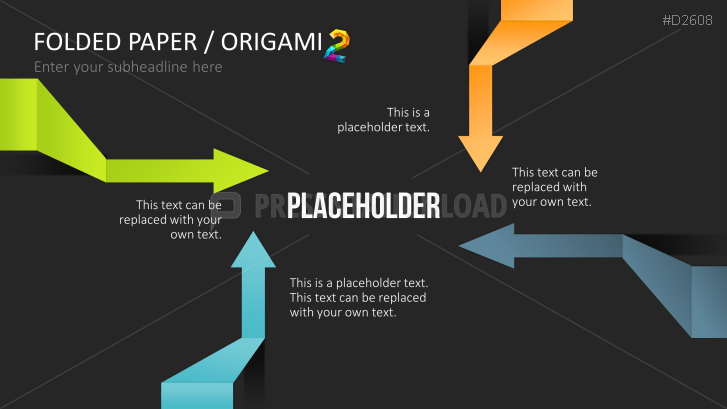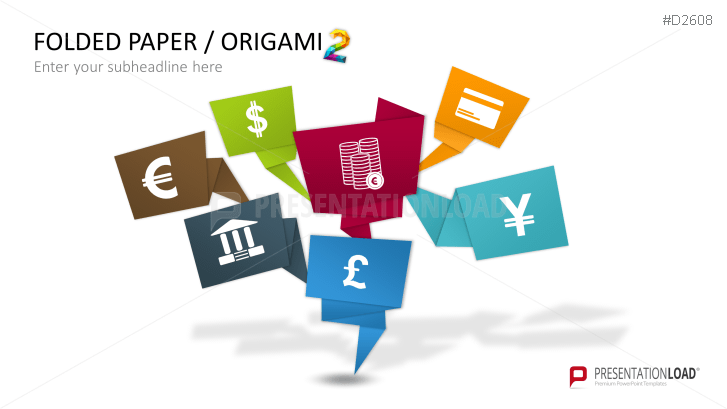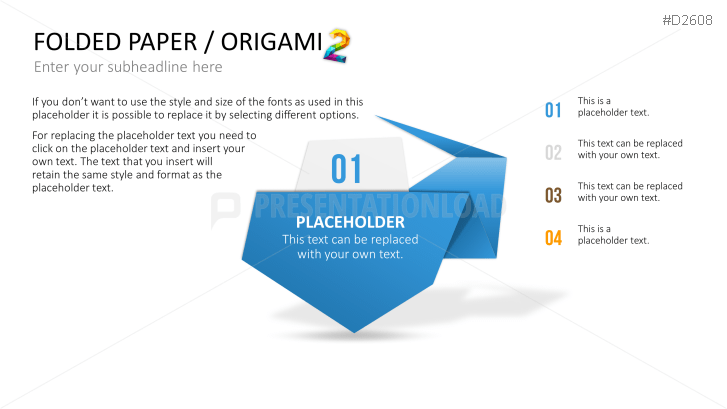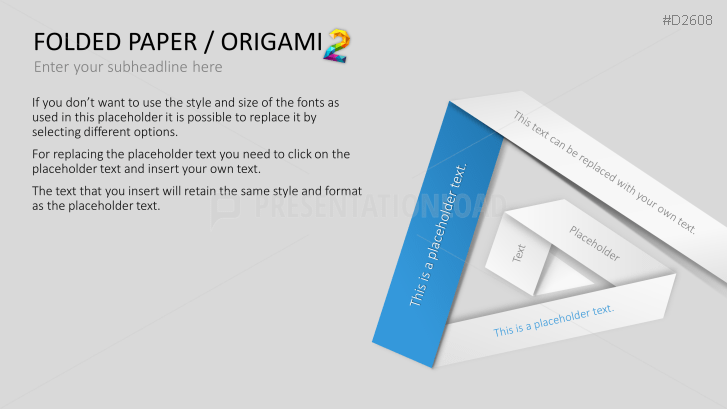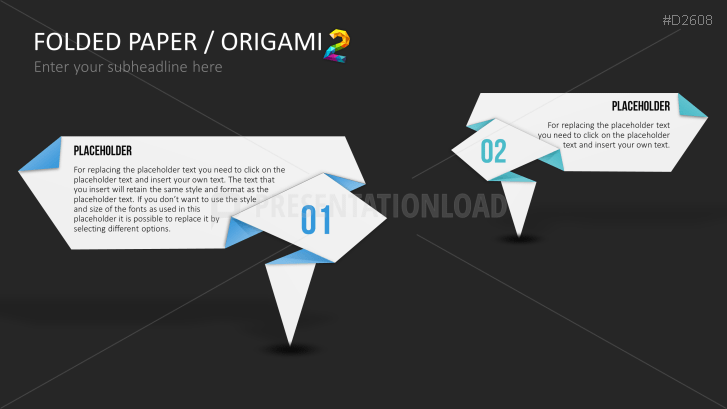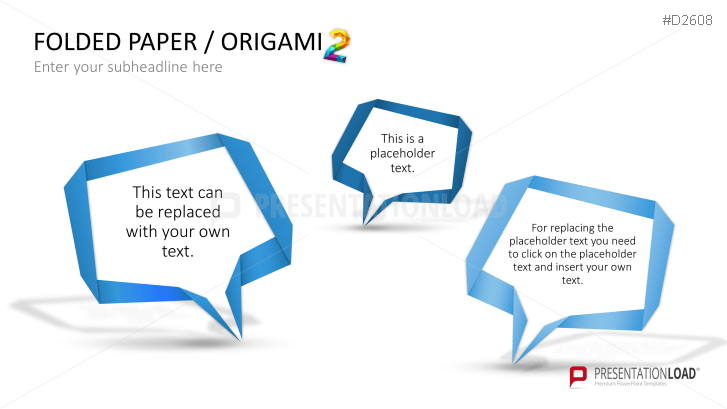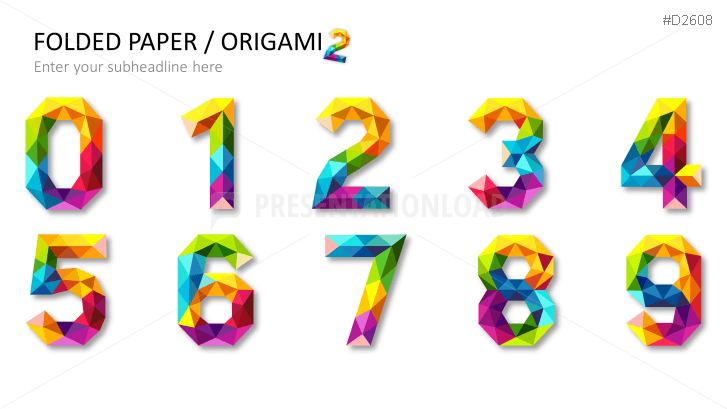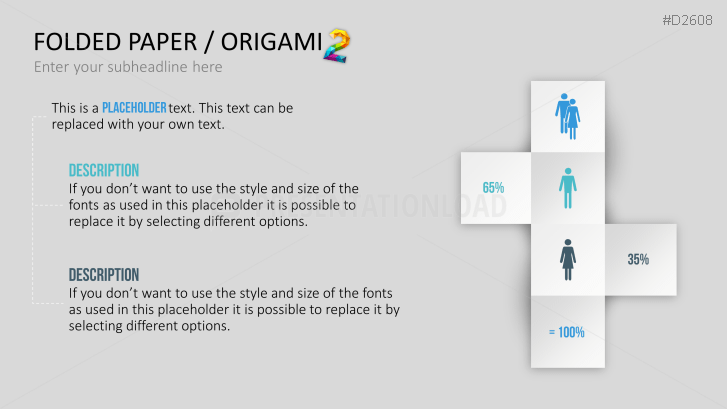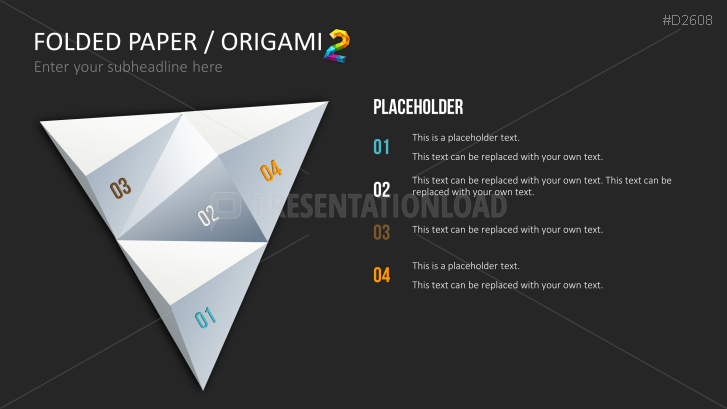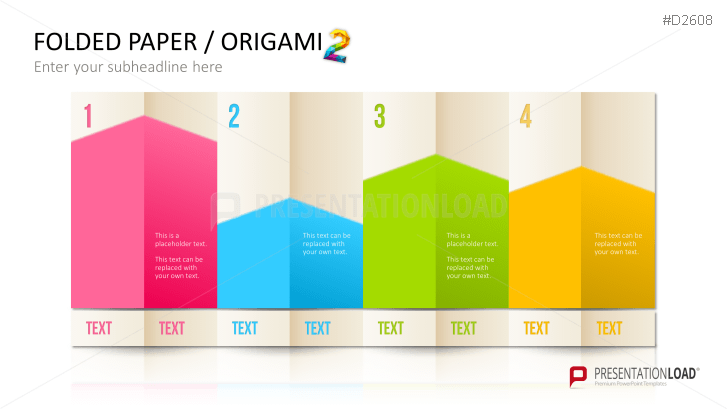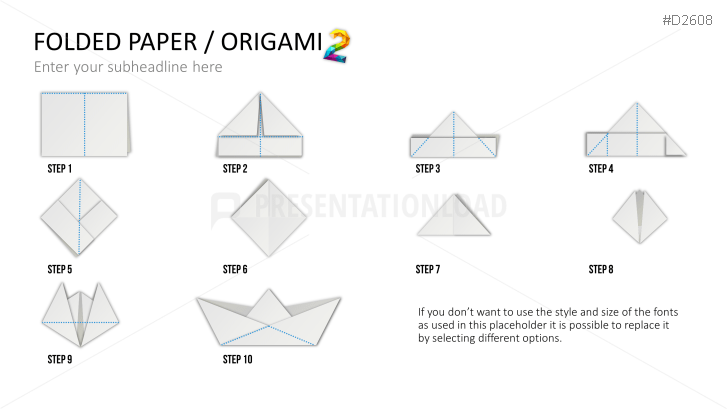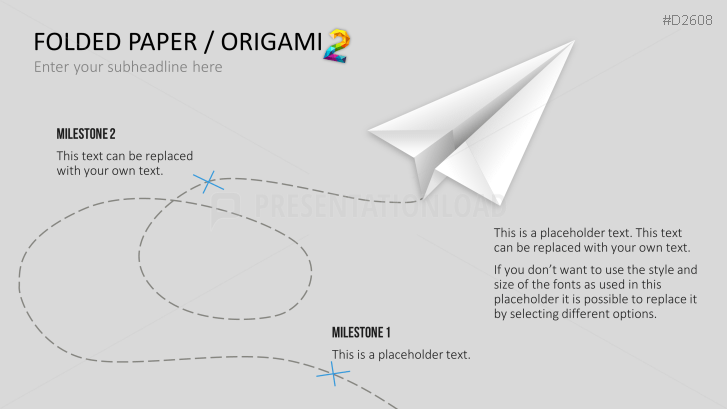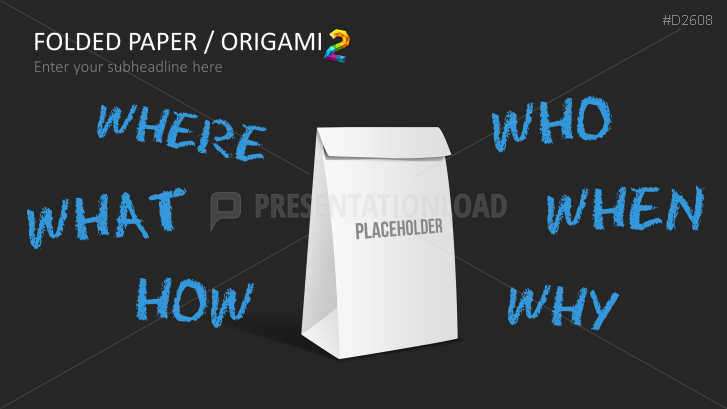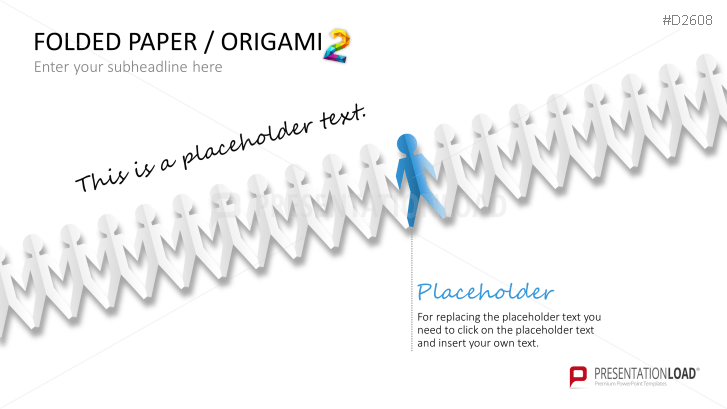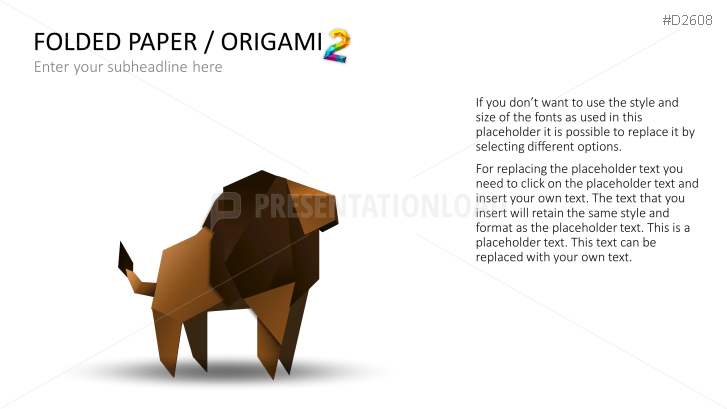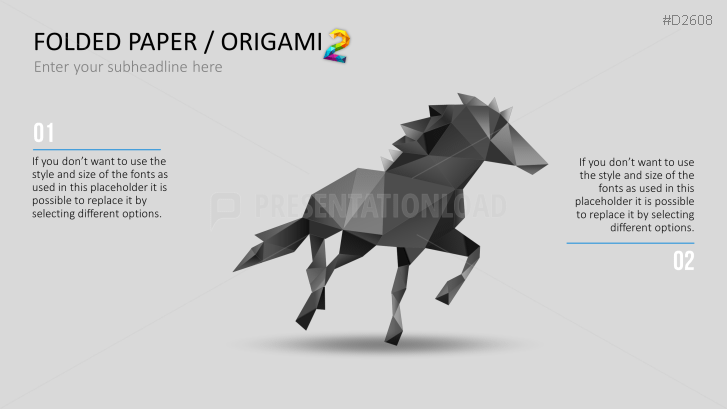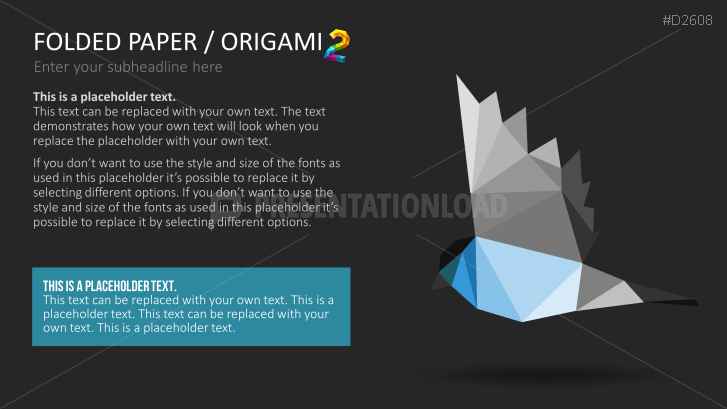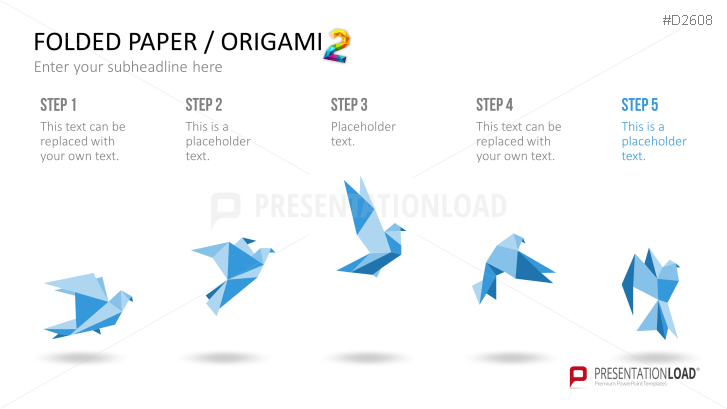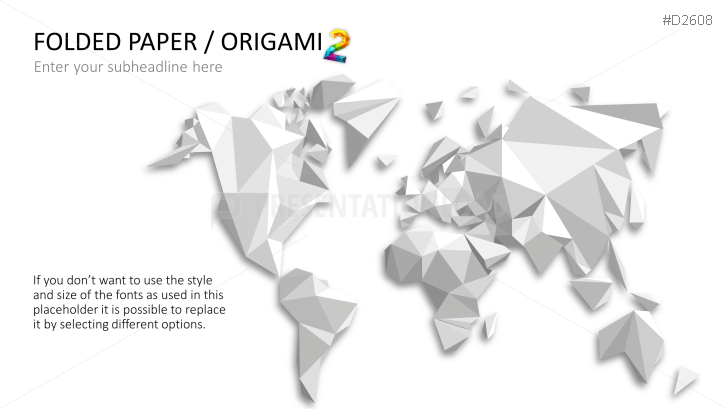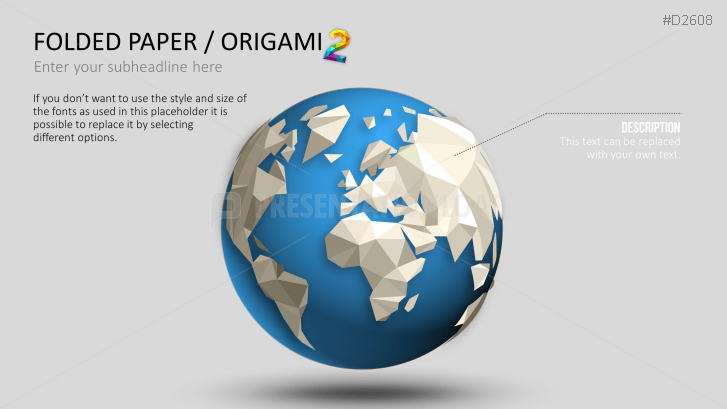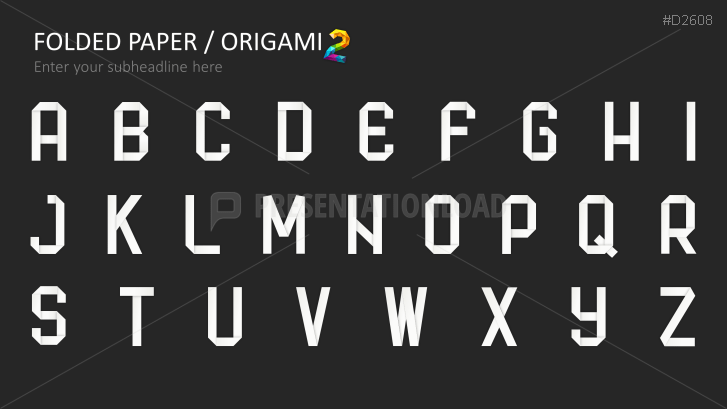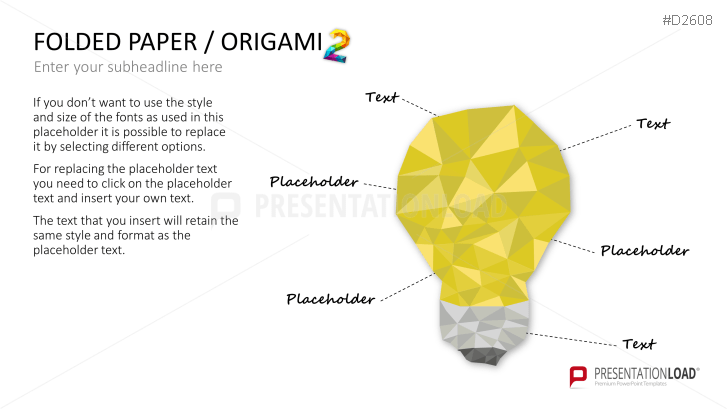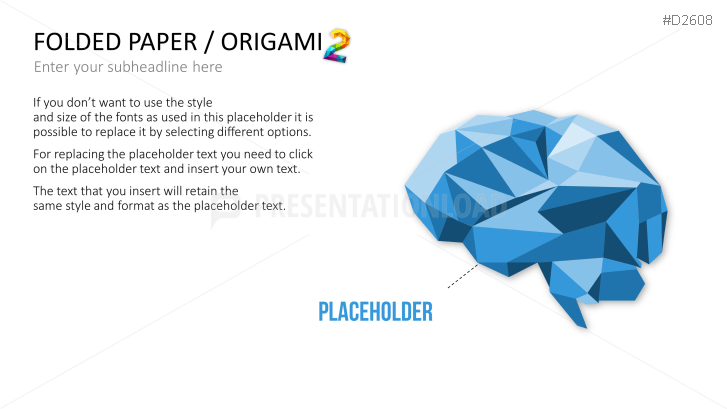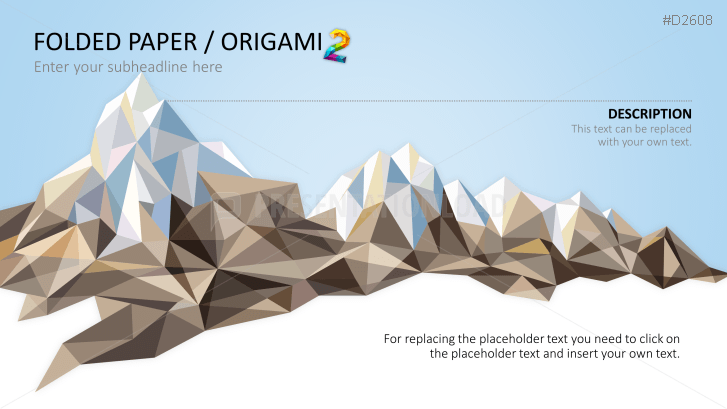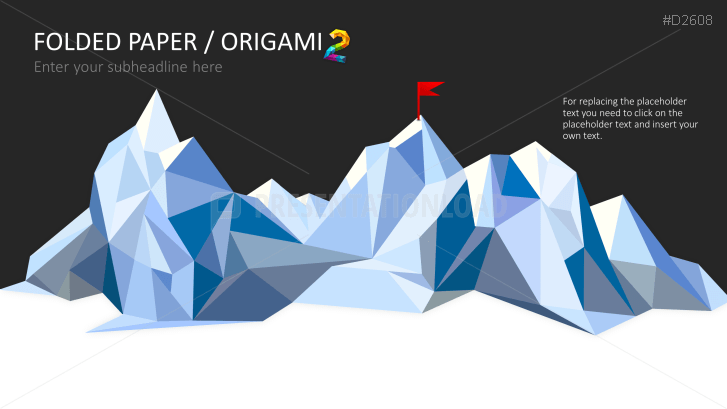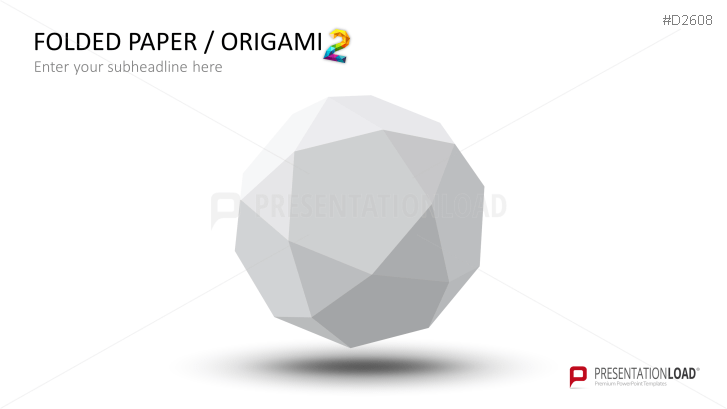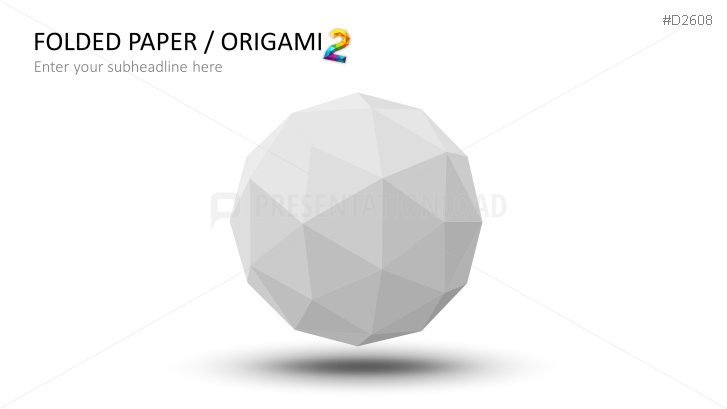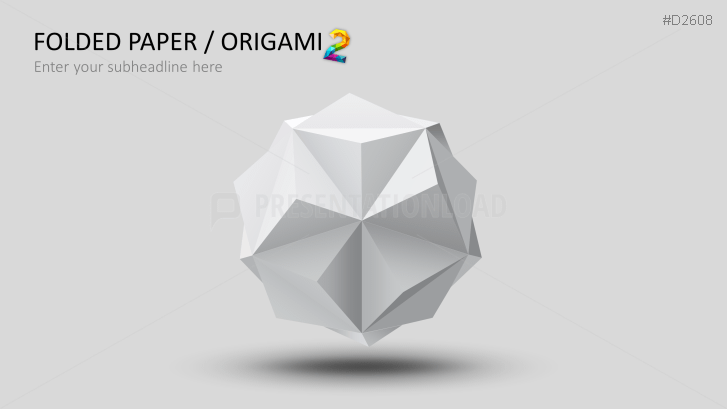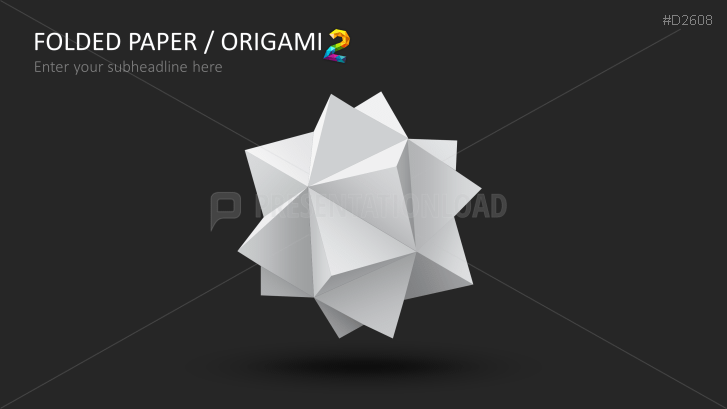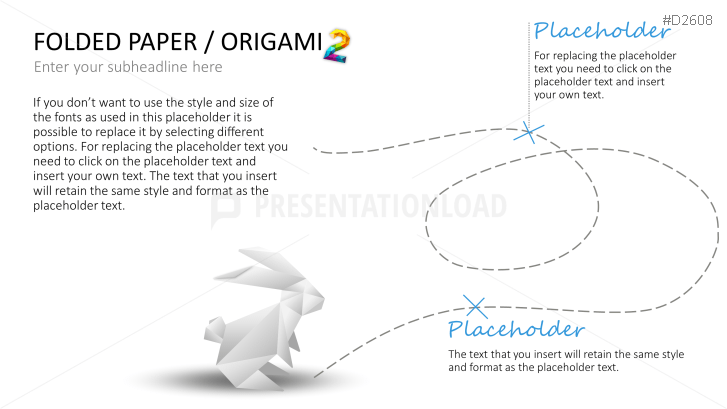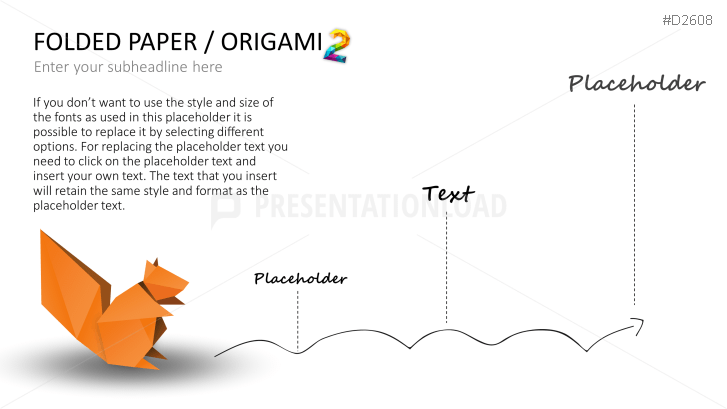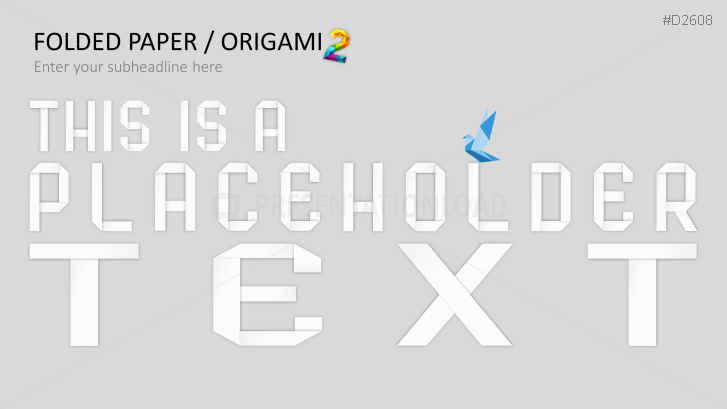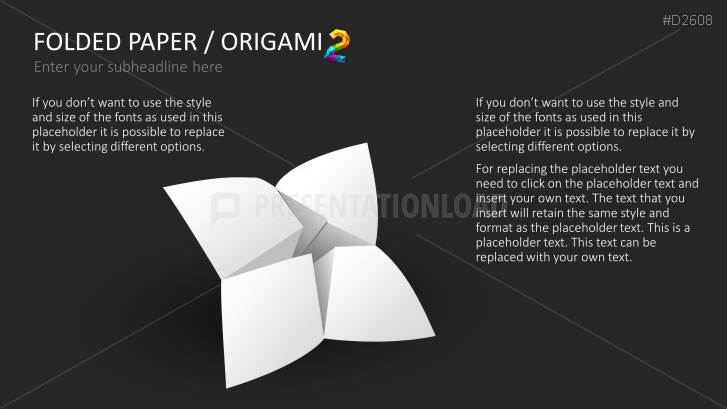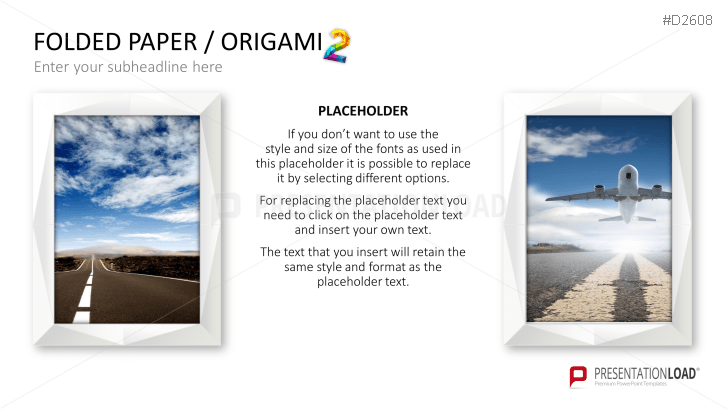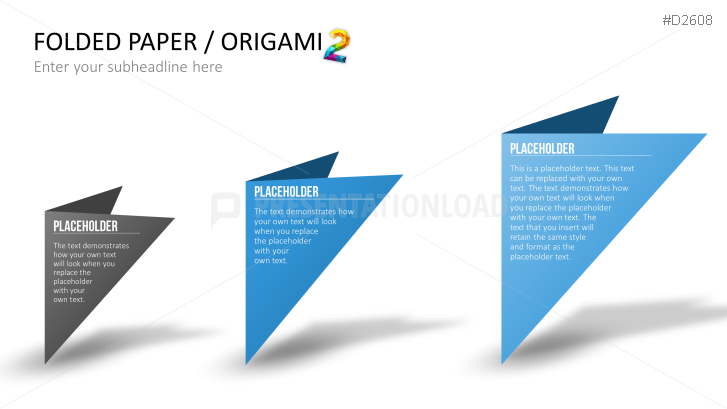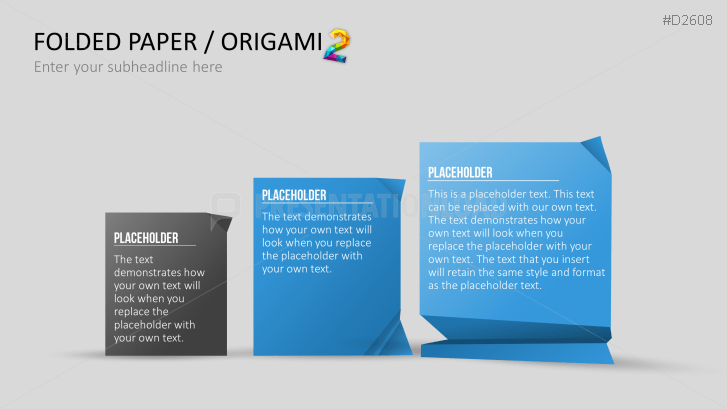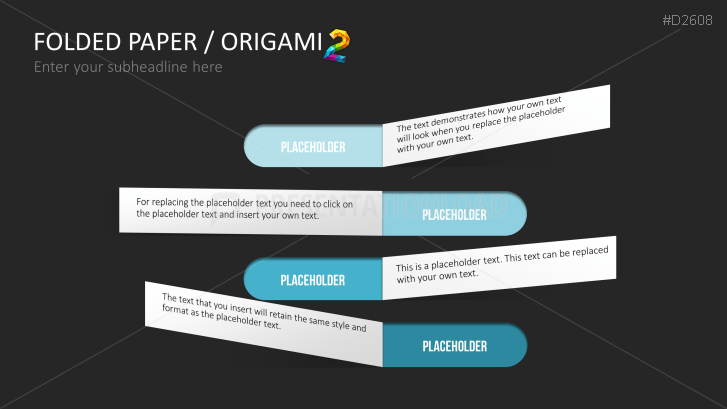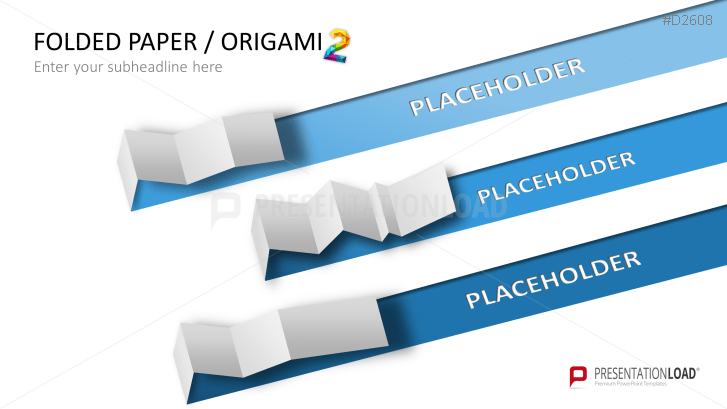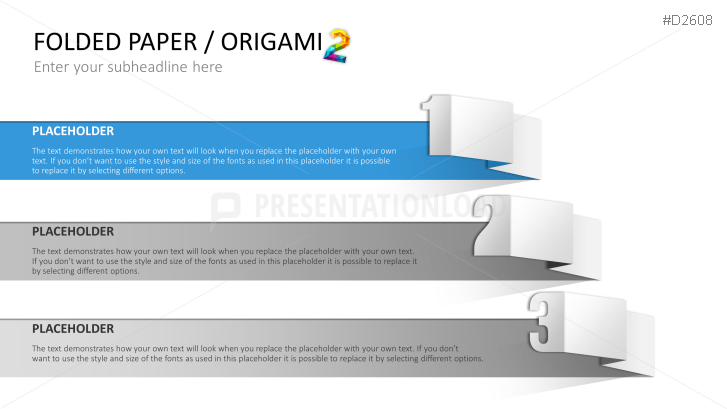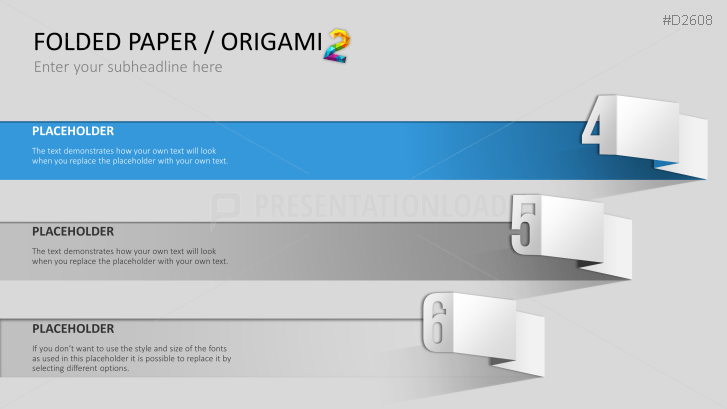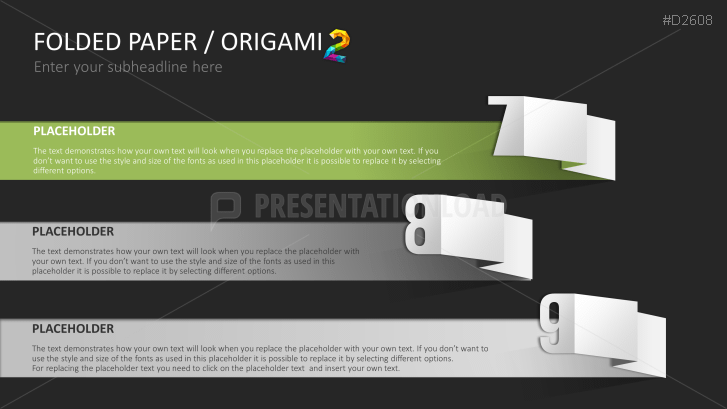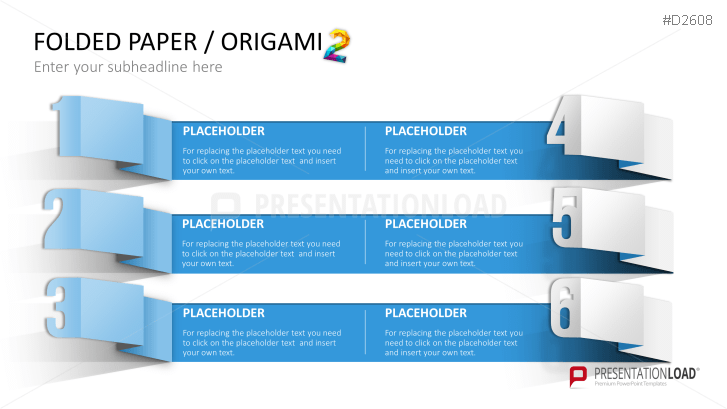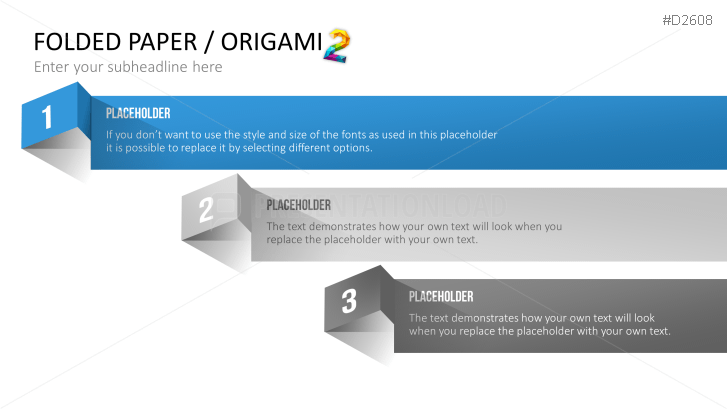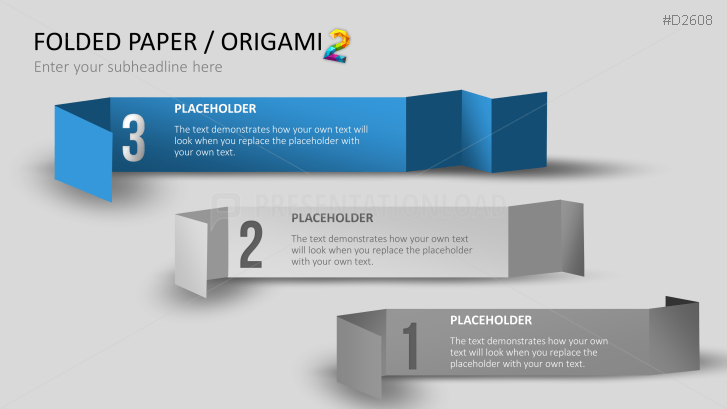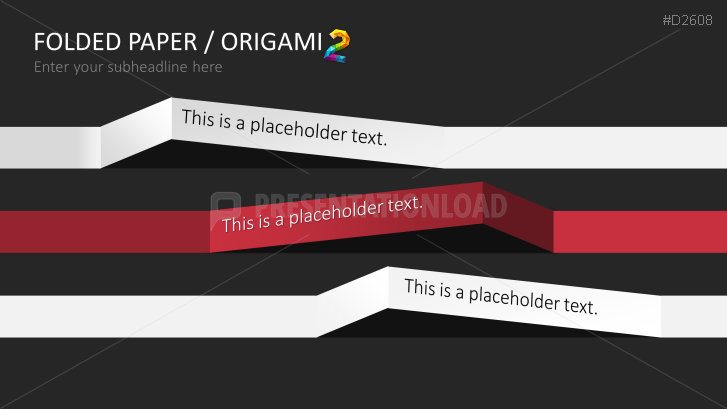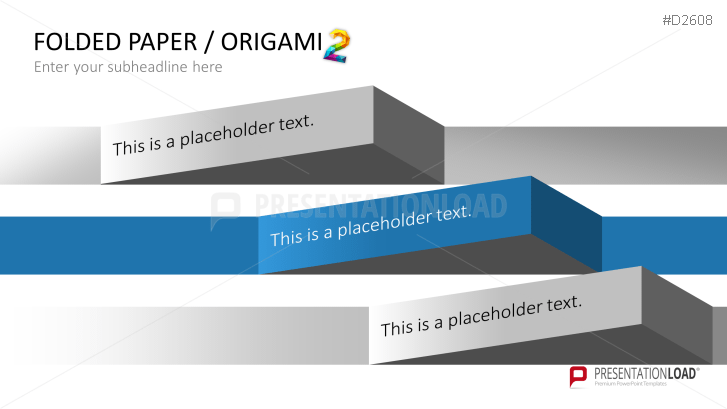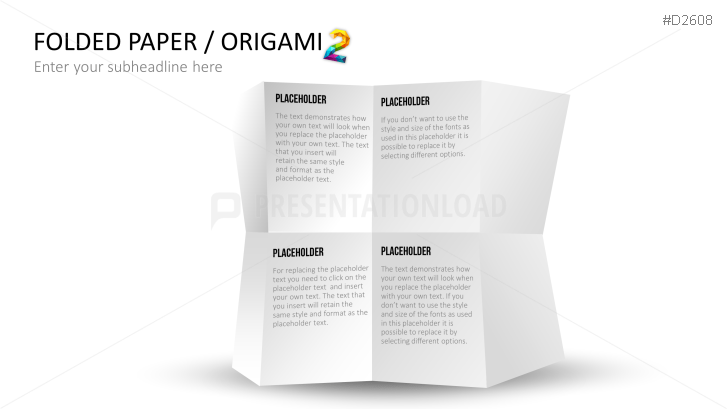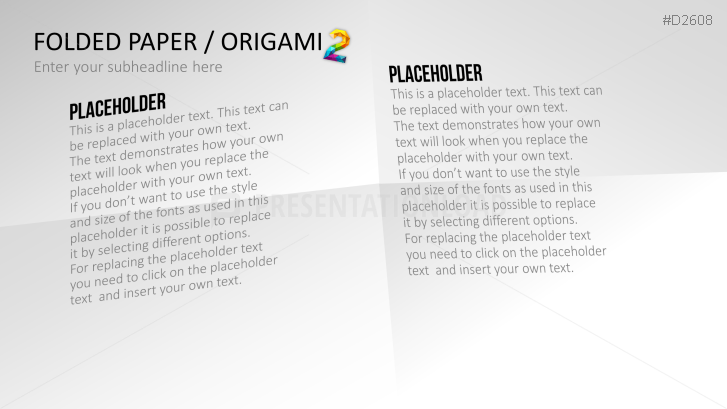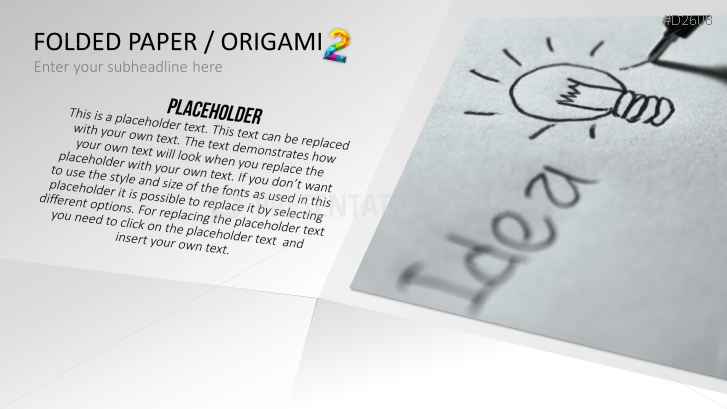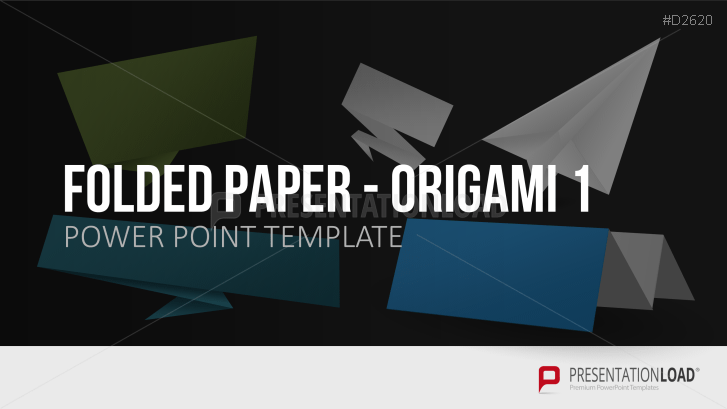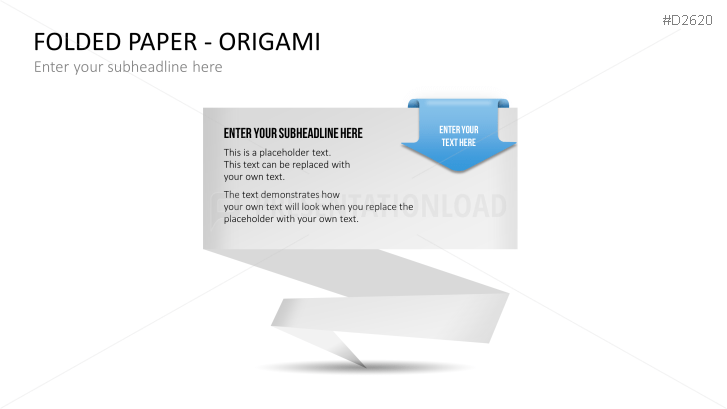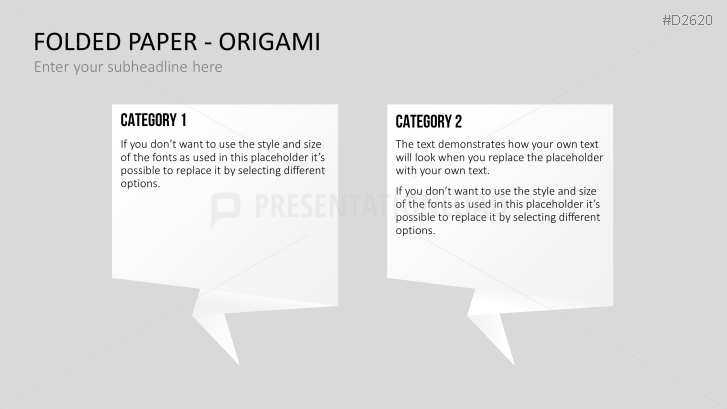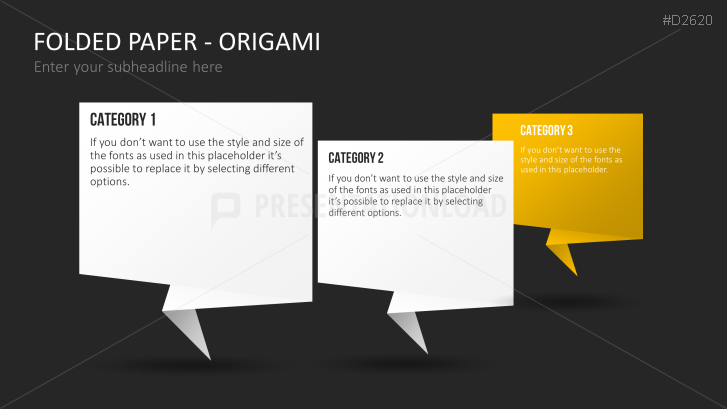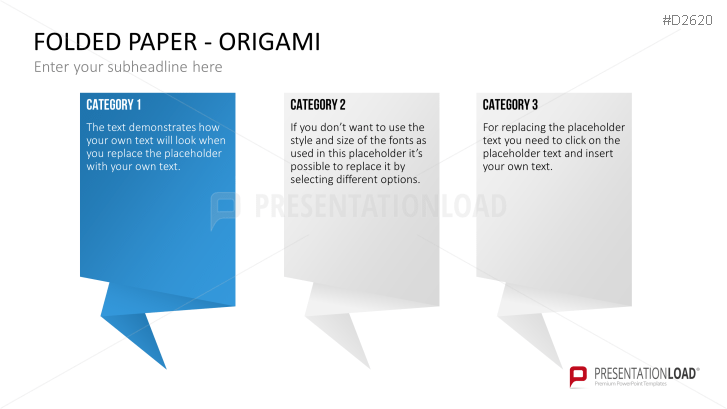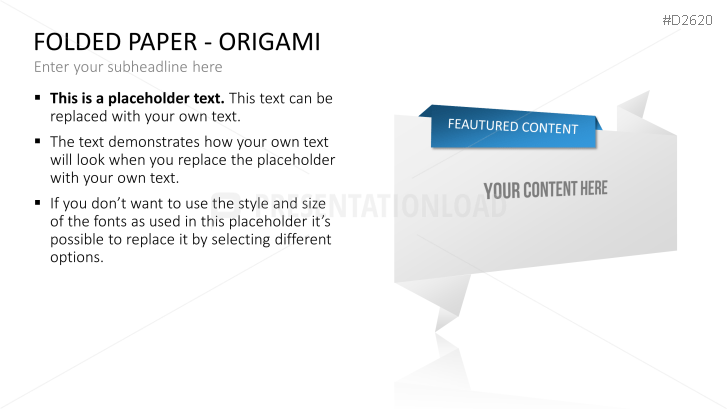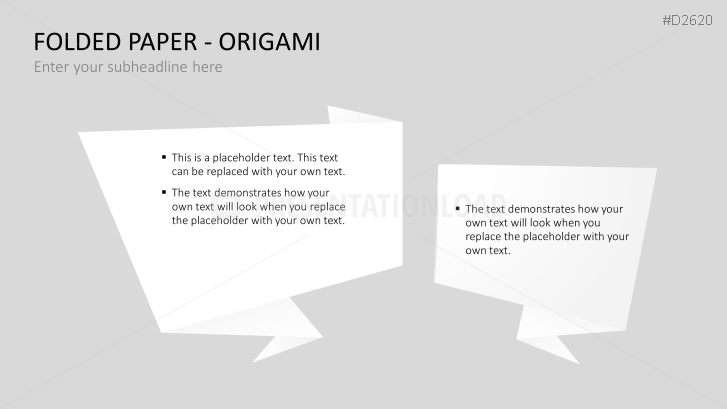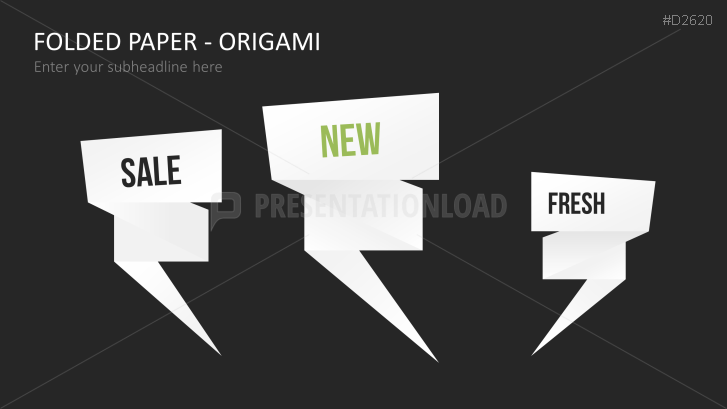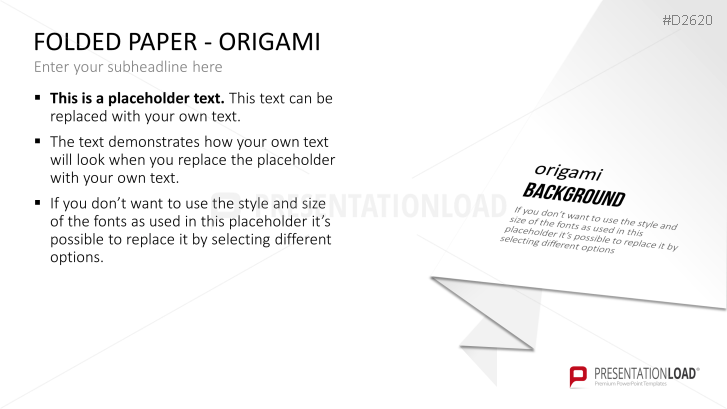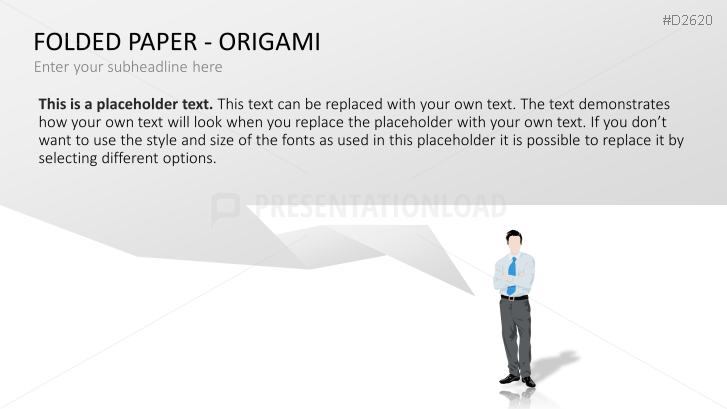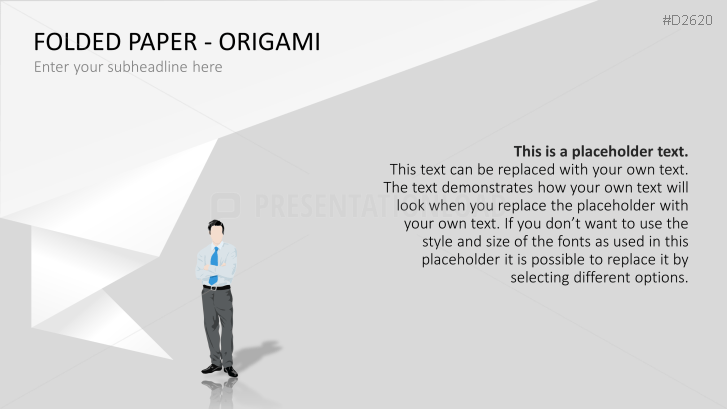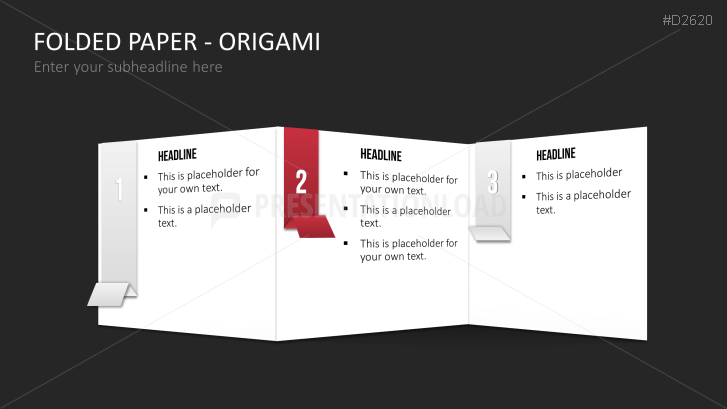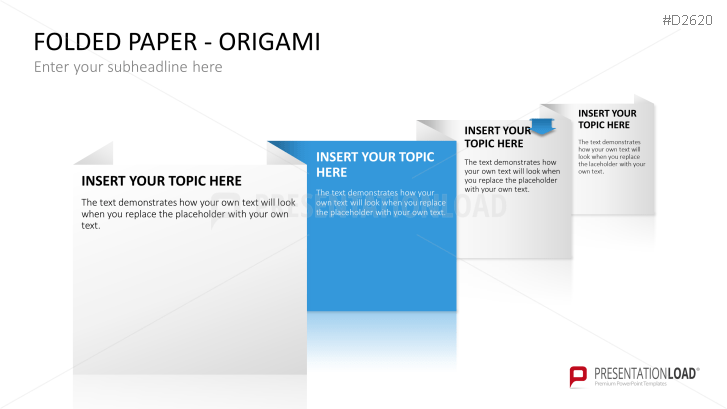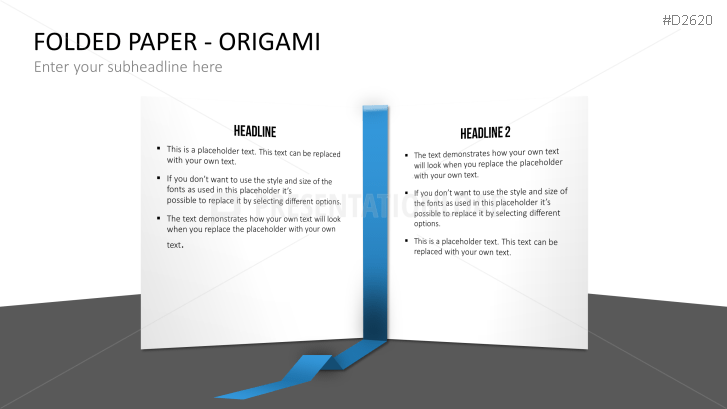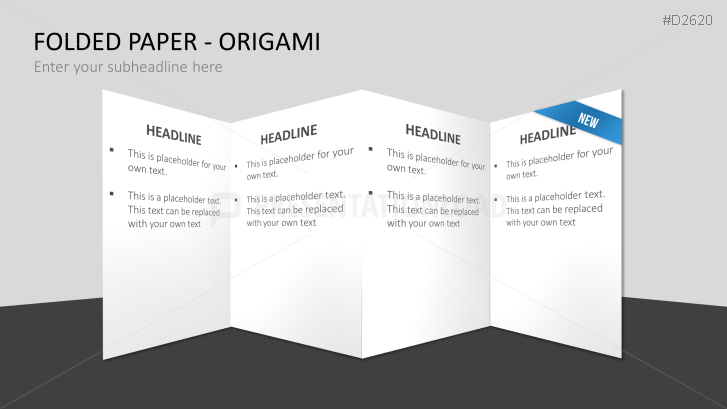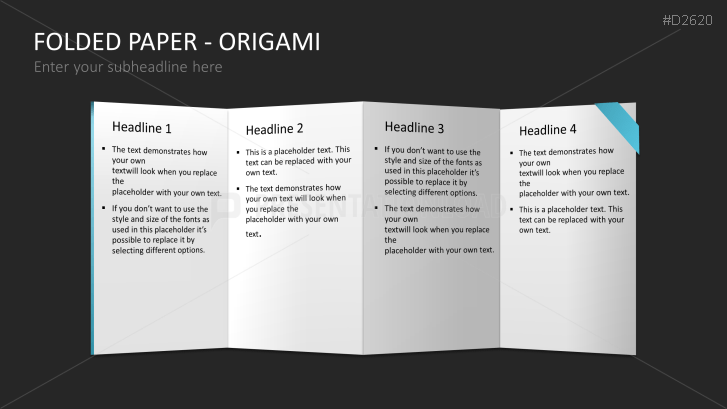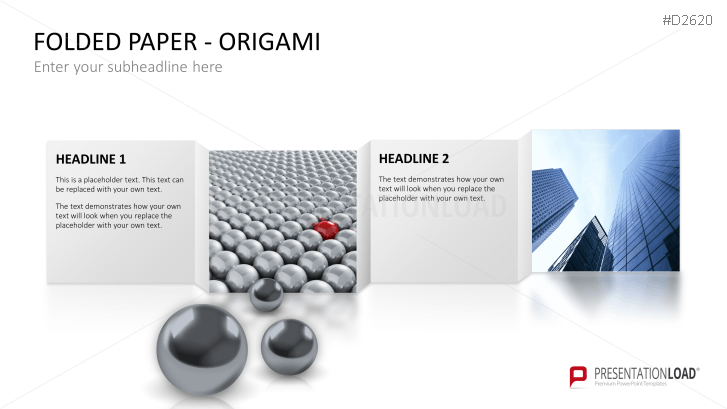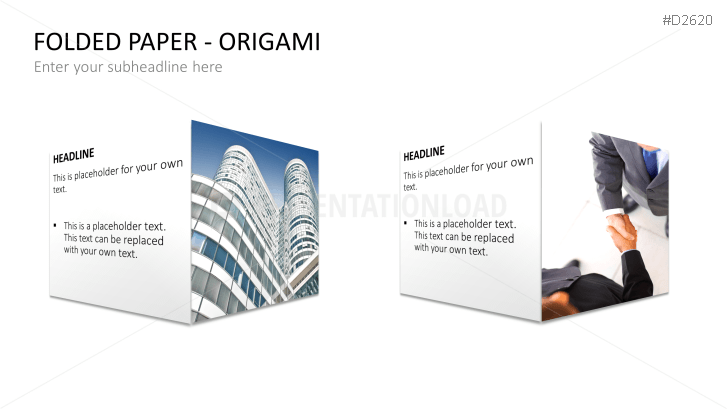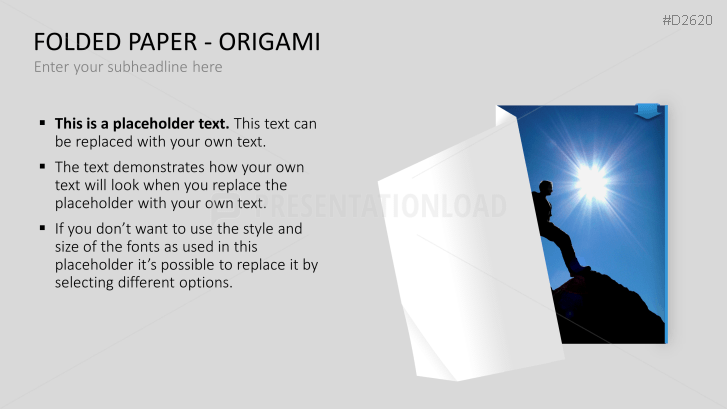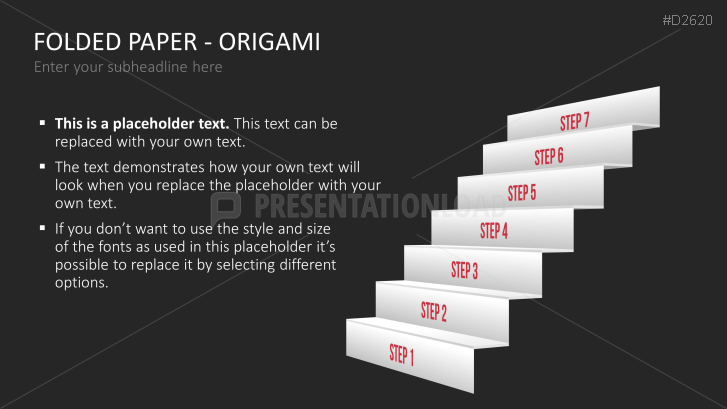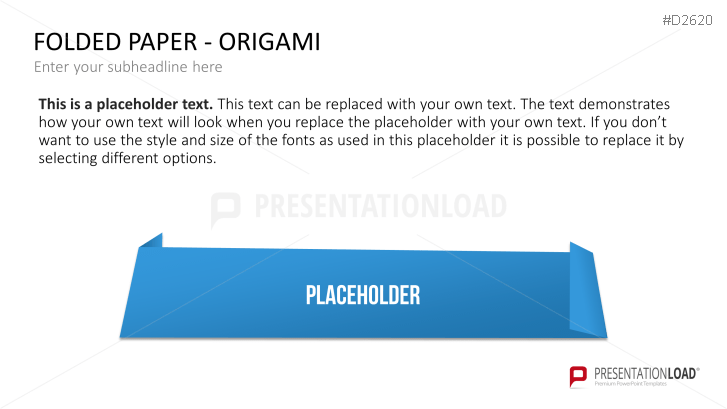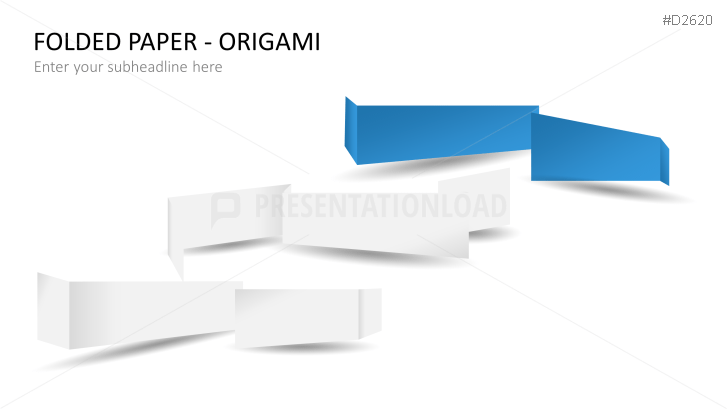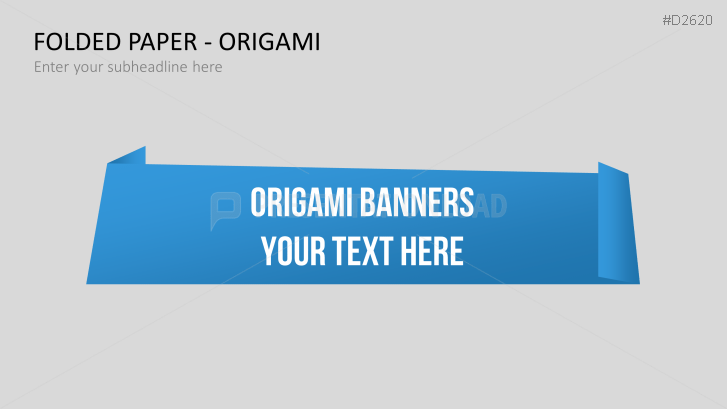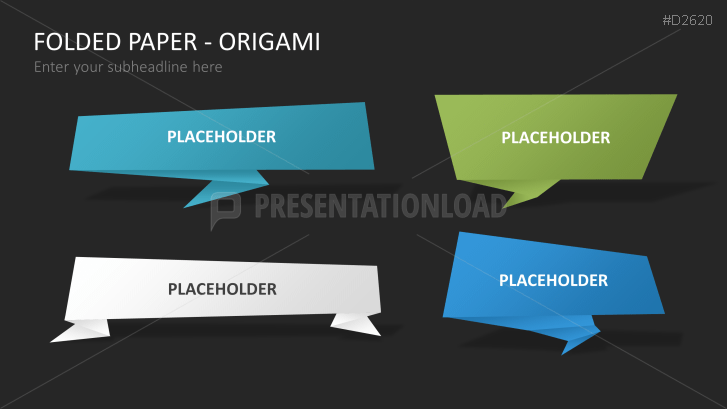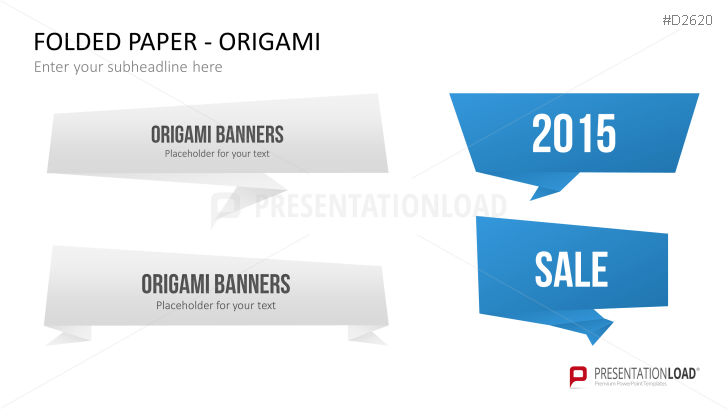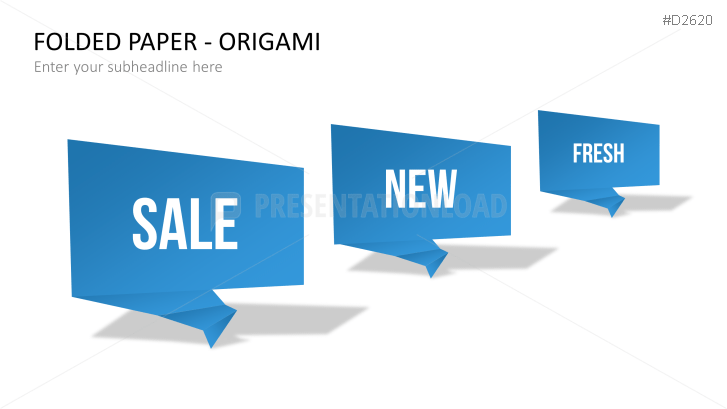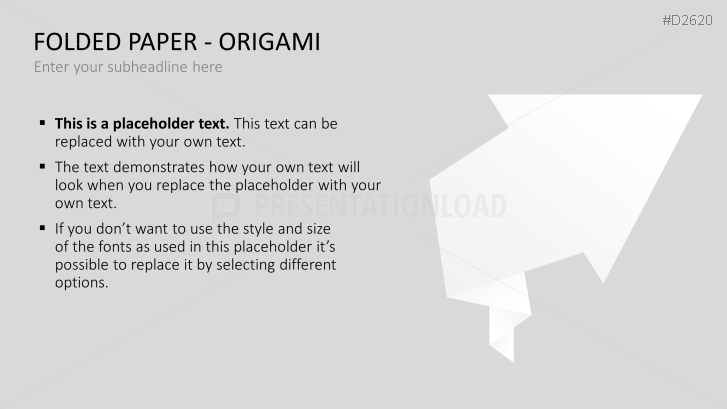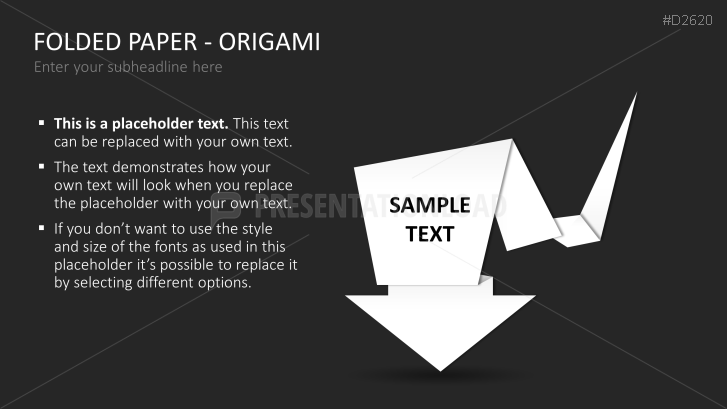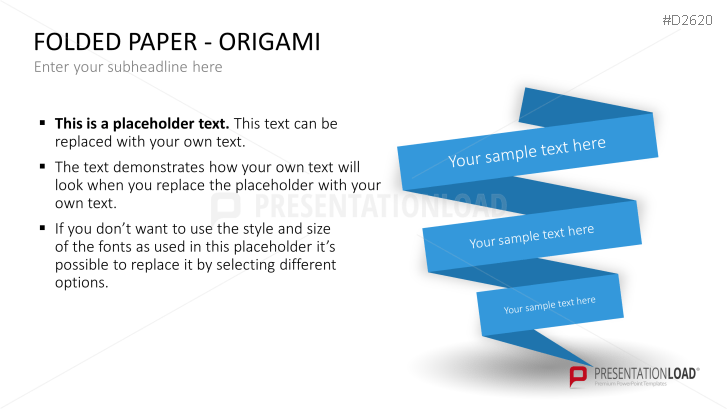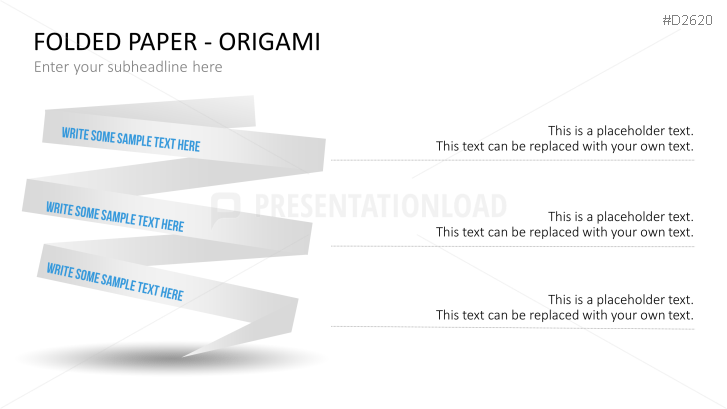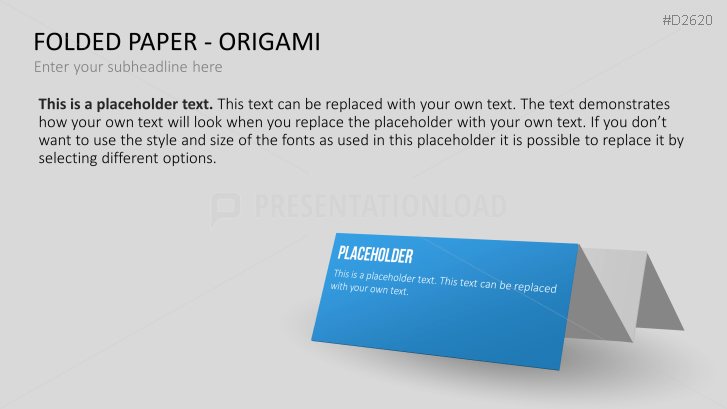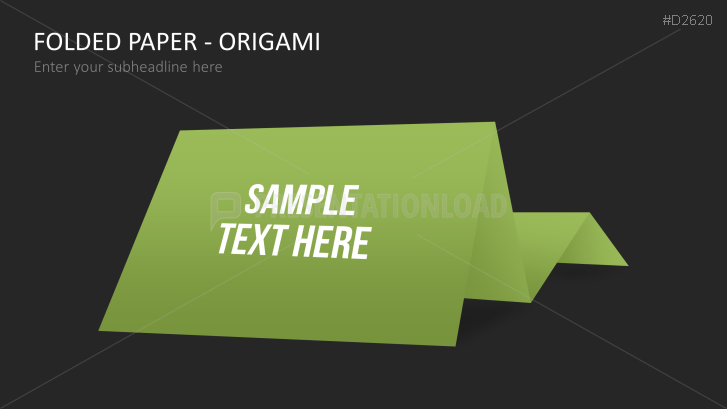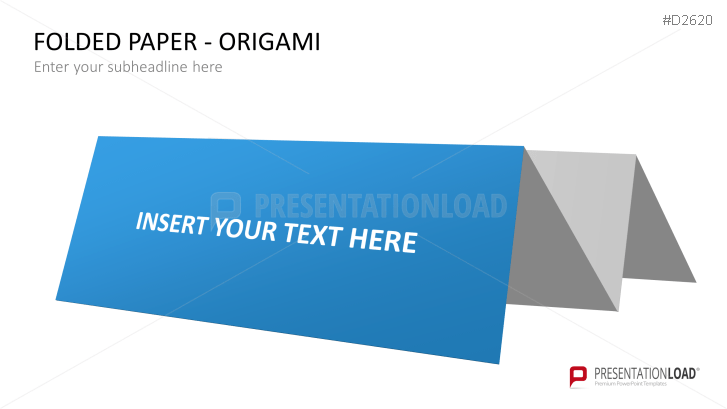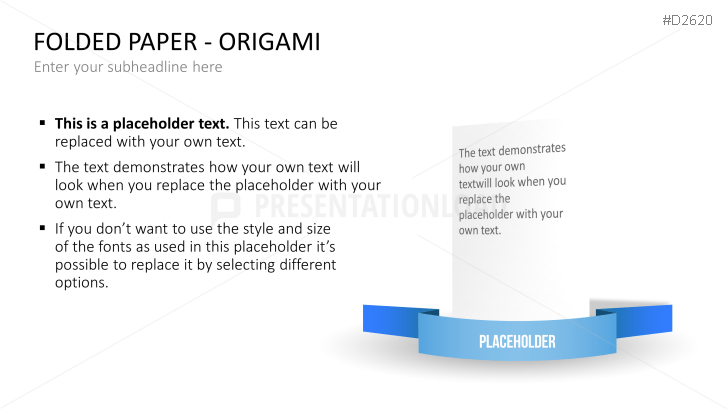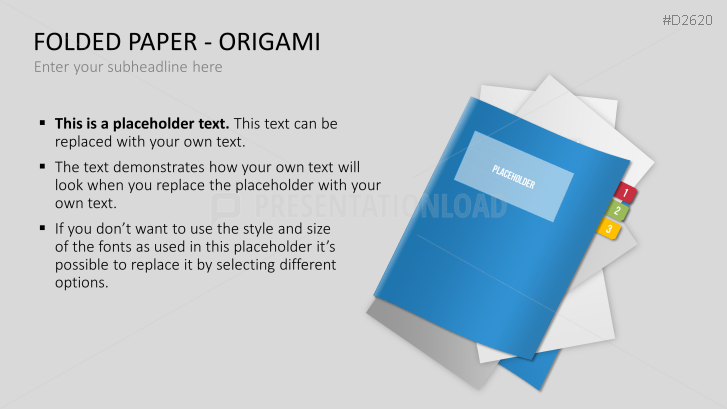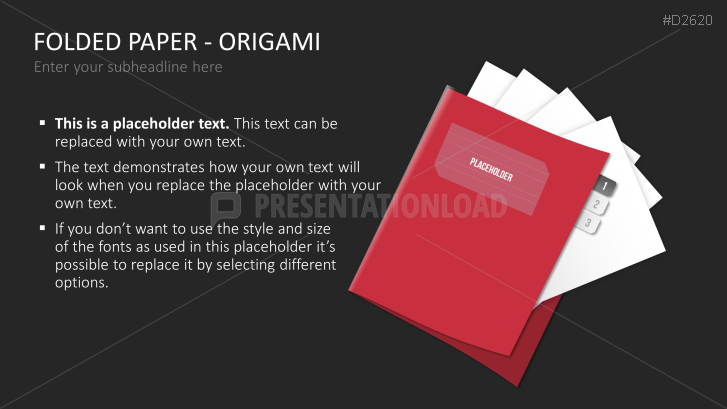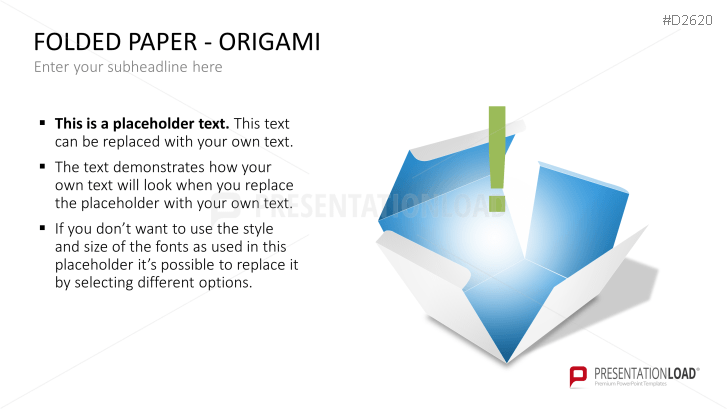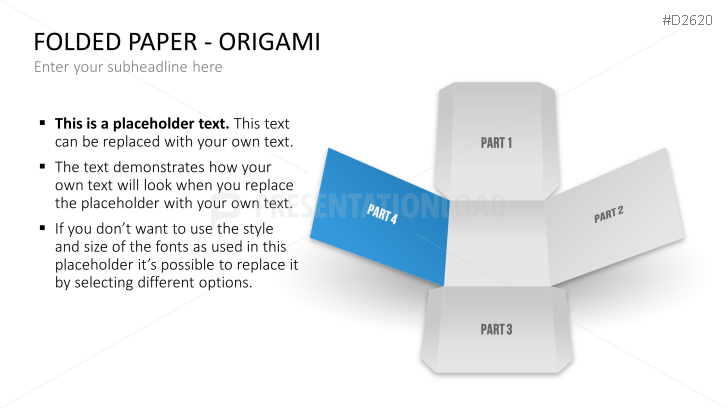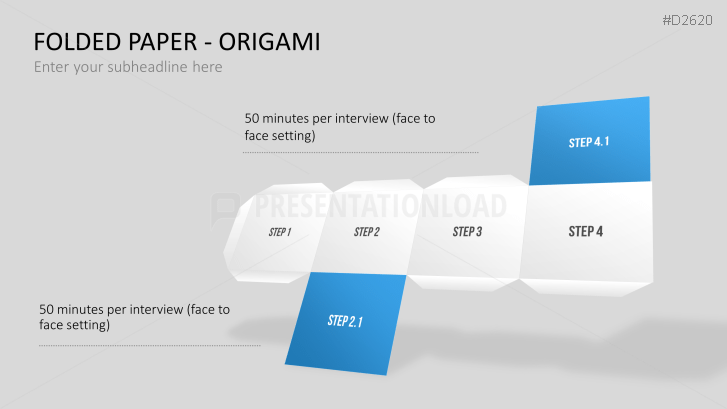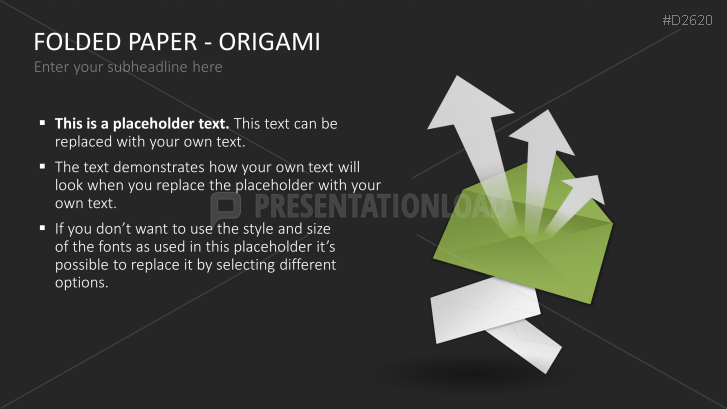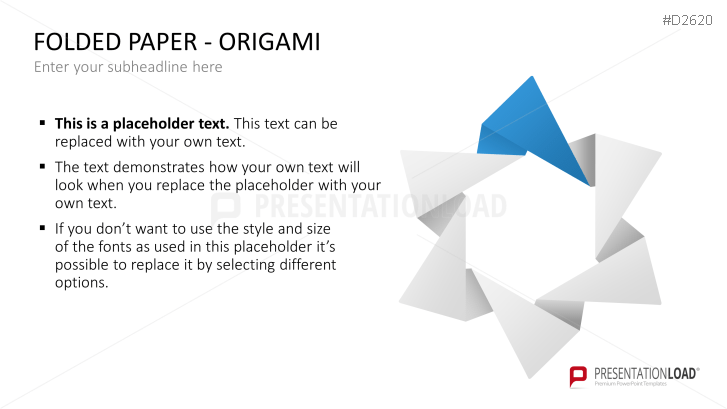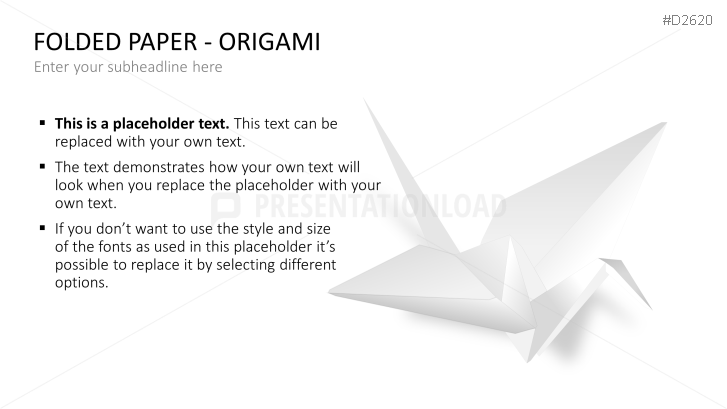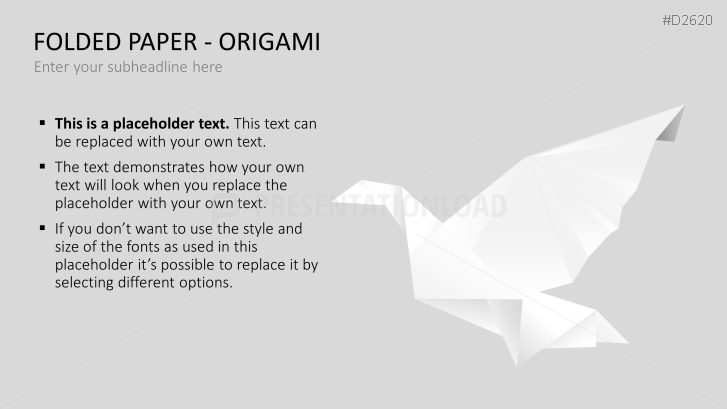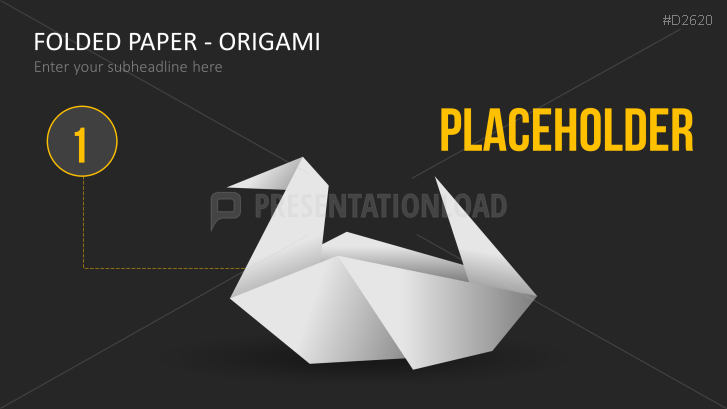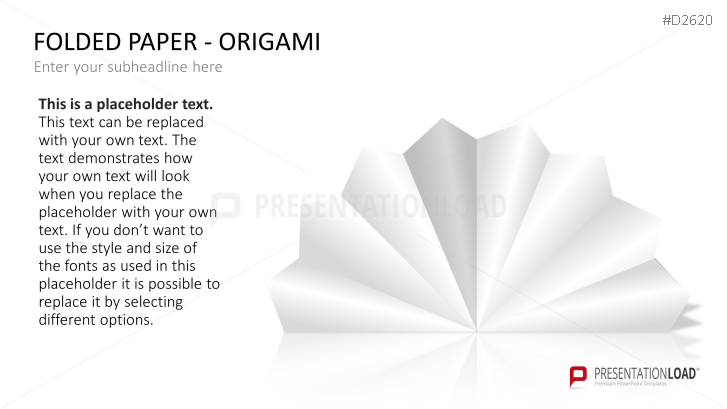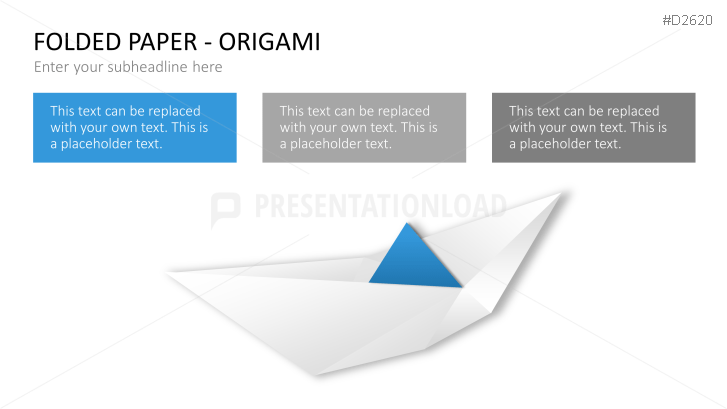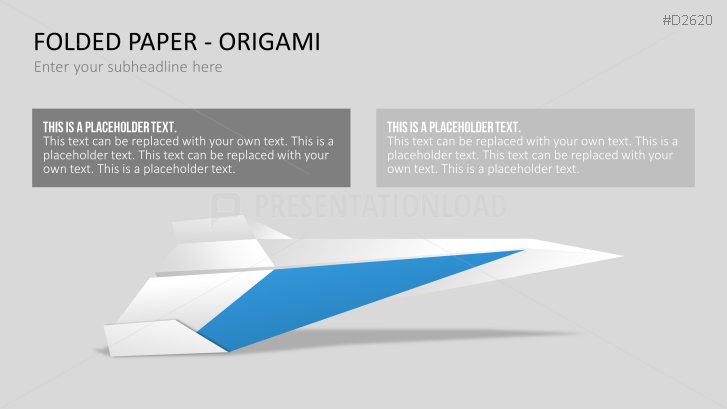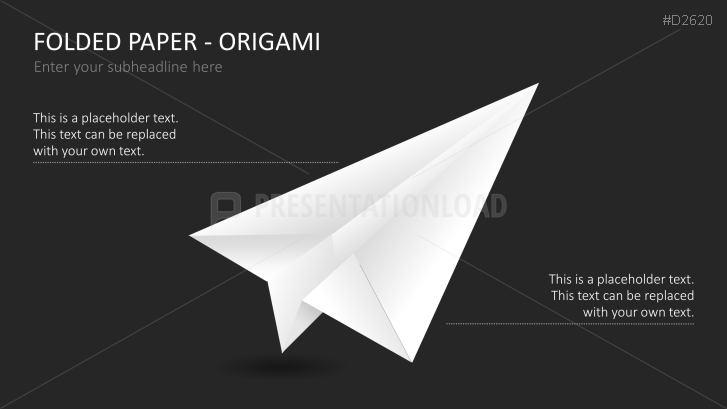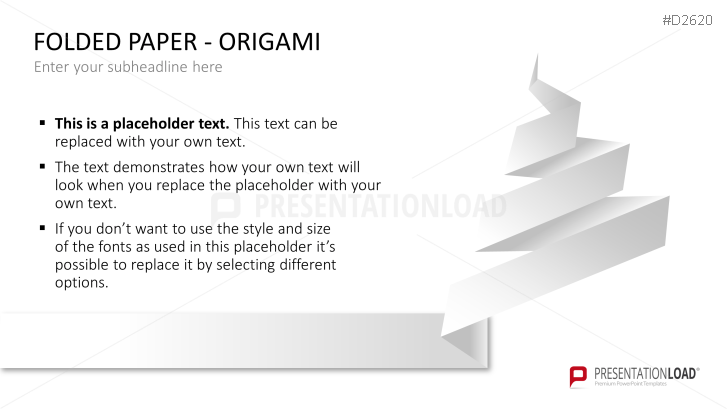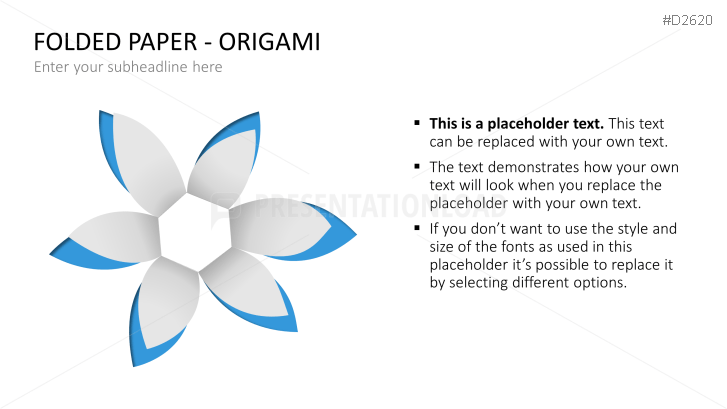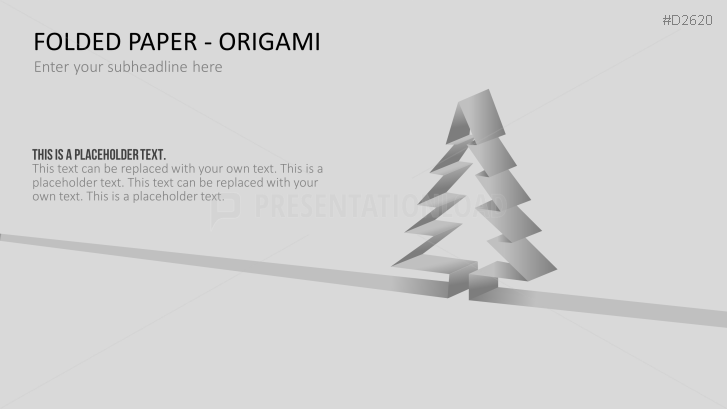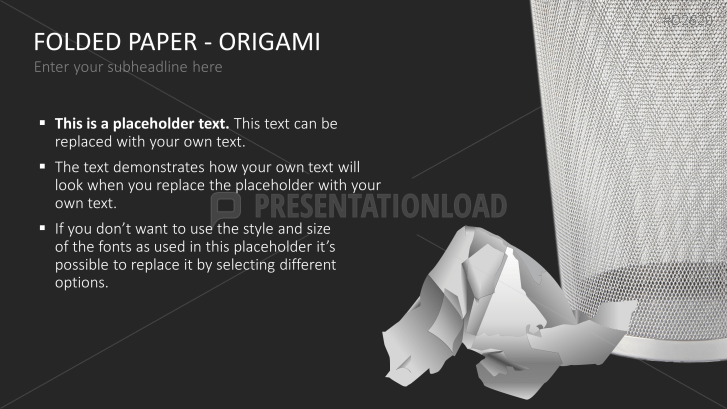 D2608 Folded Paper - Origami 2 (56 Slides)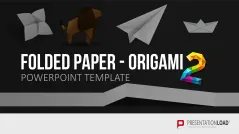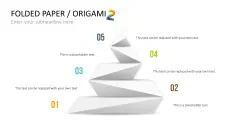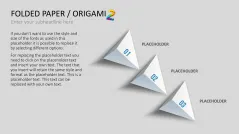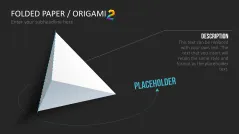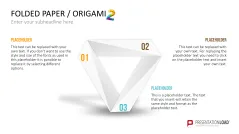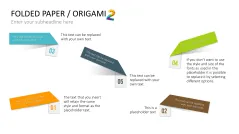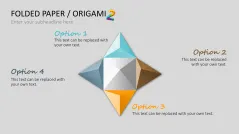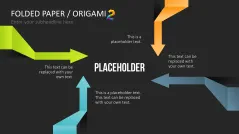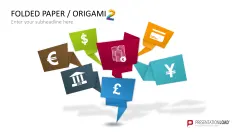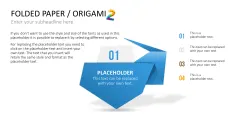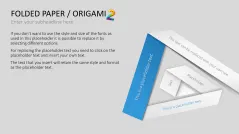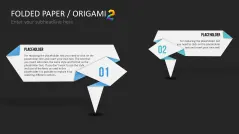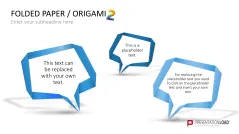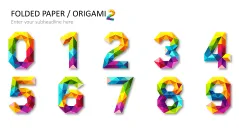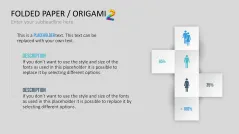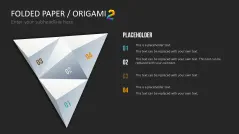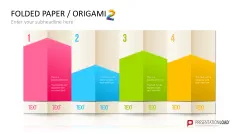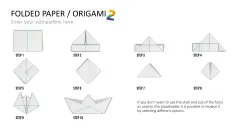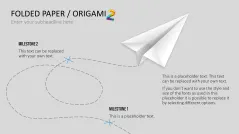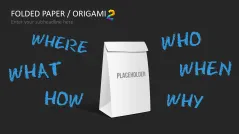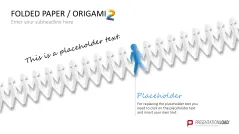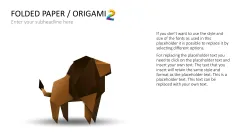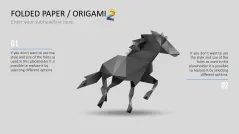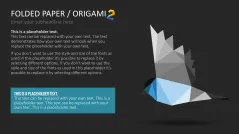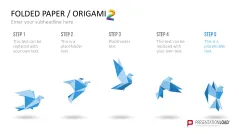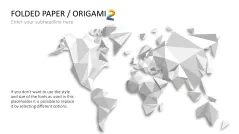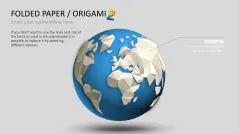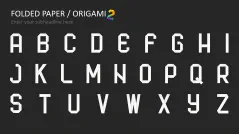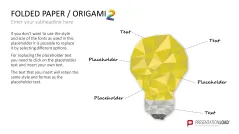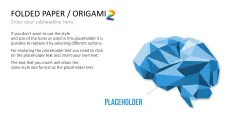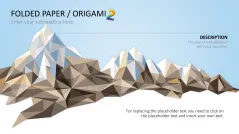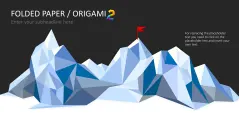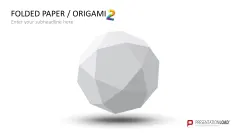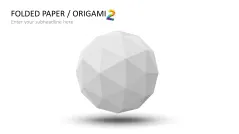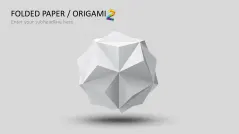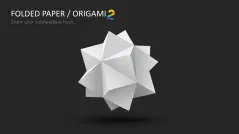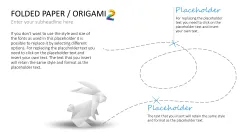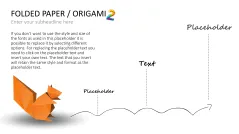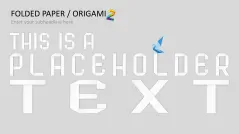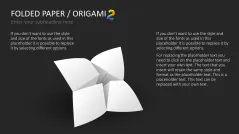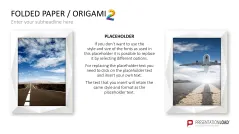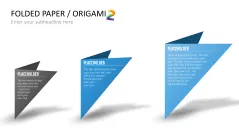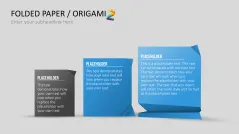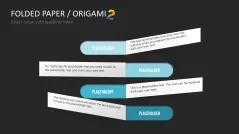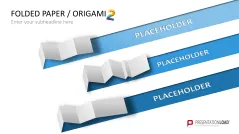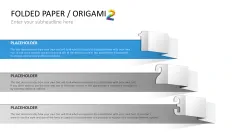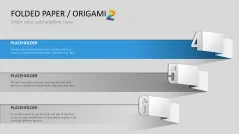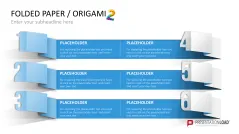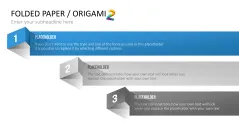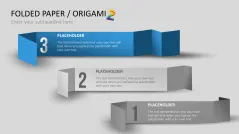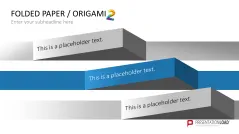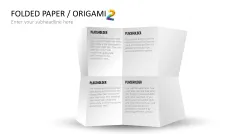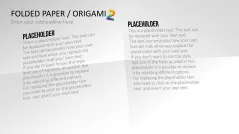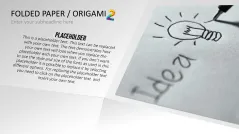 D2620 Folded Paper - Origami 1 (52 Slides)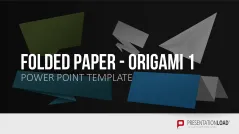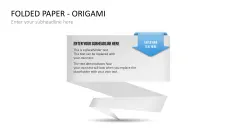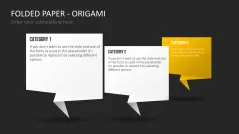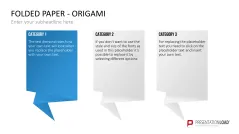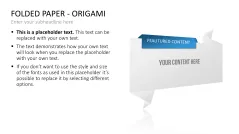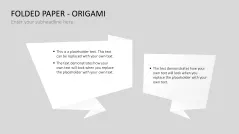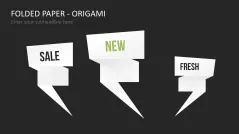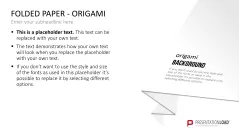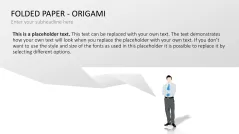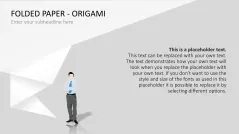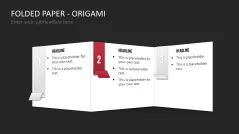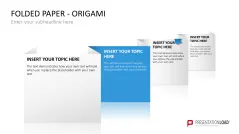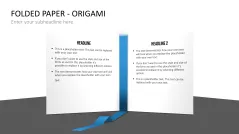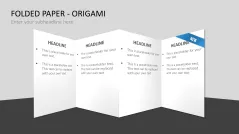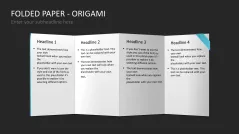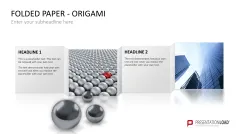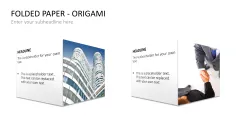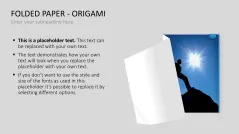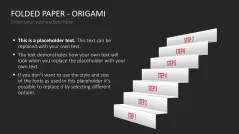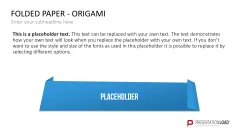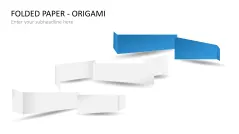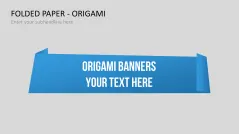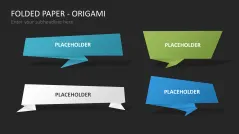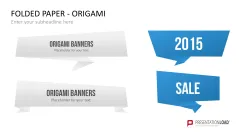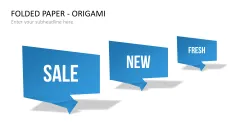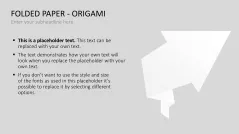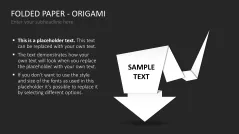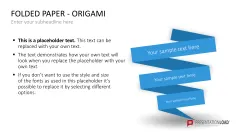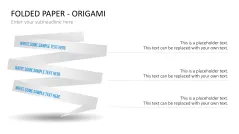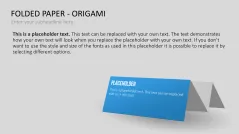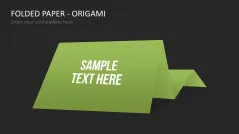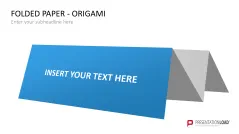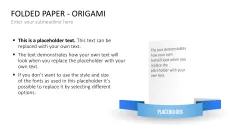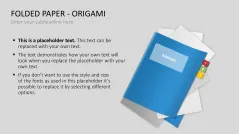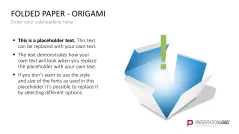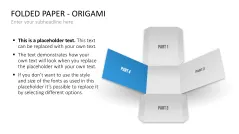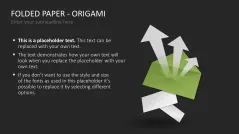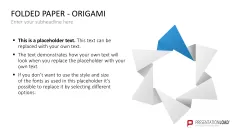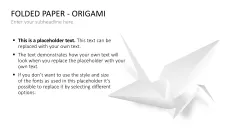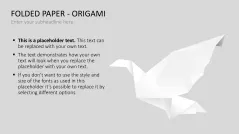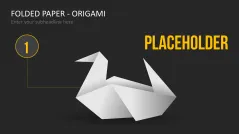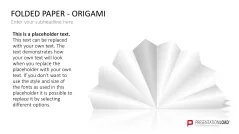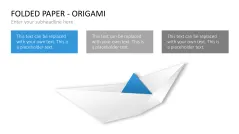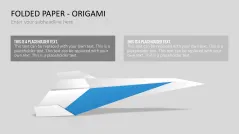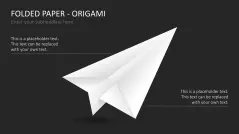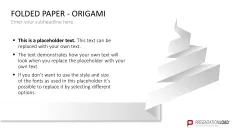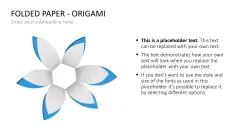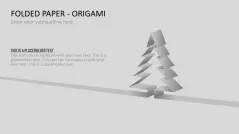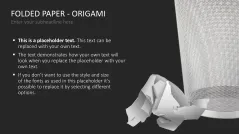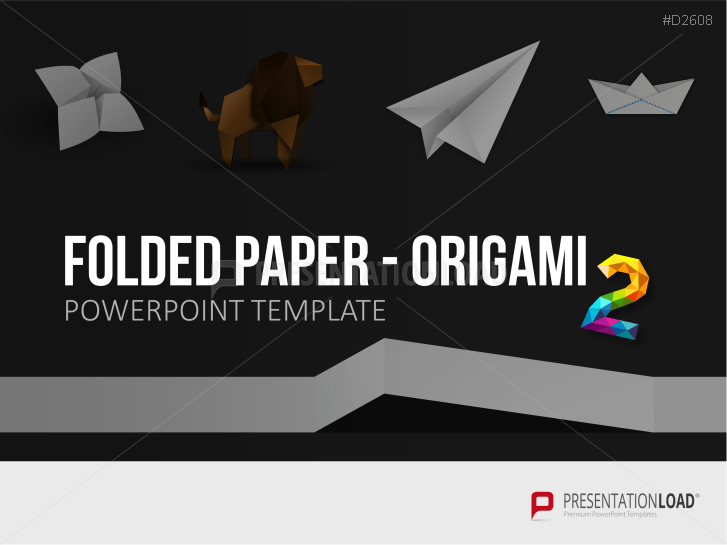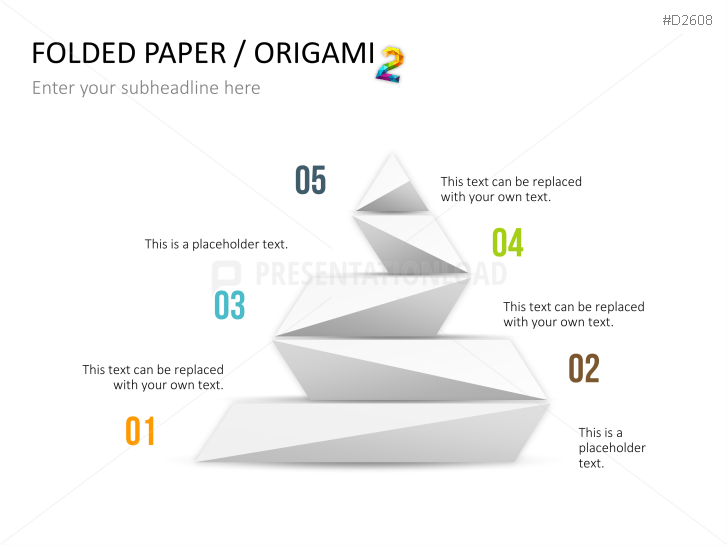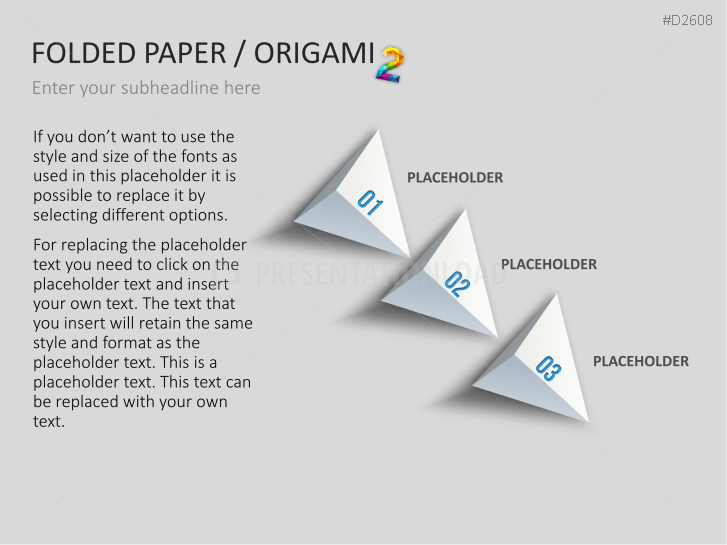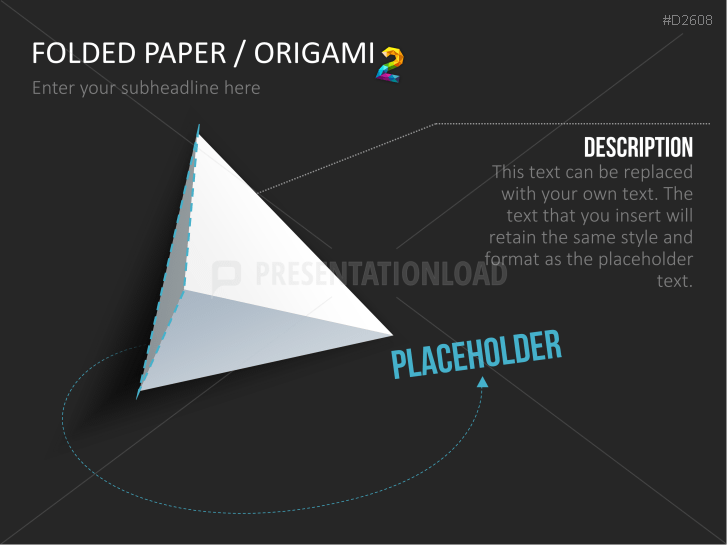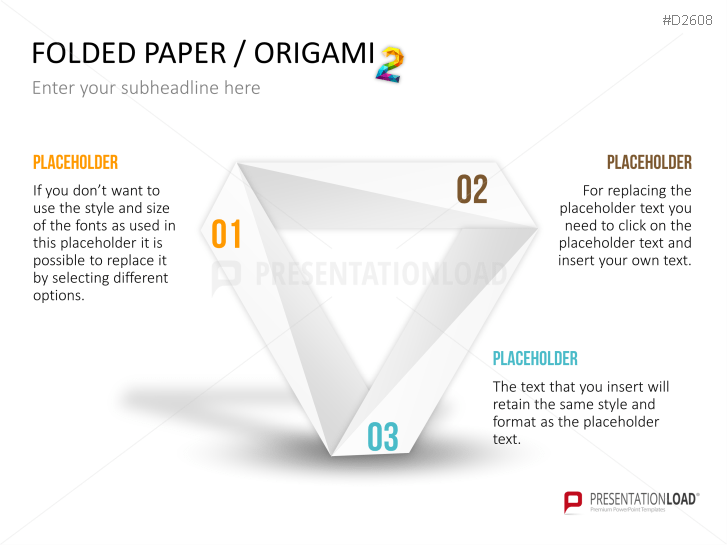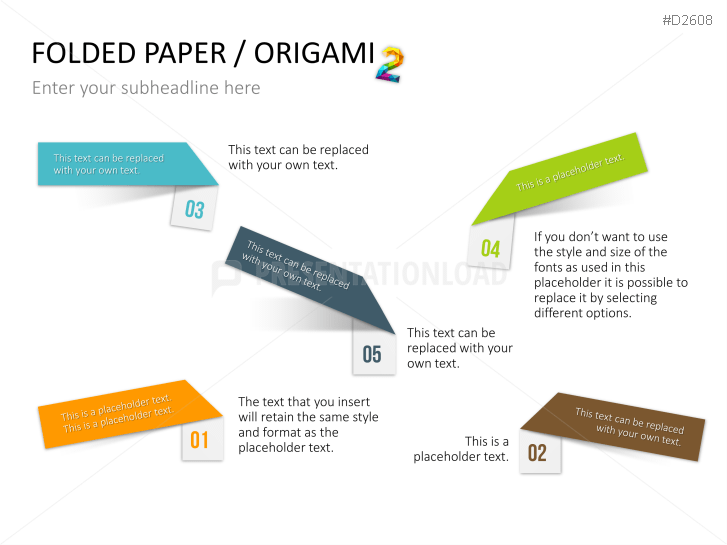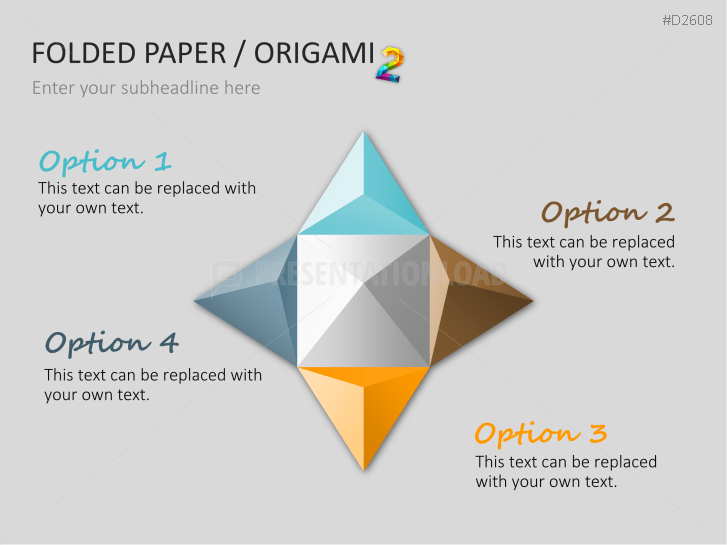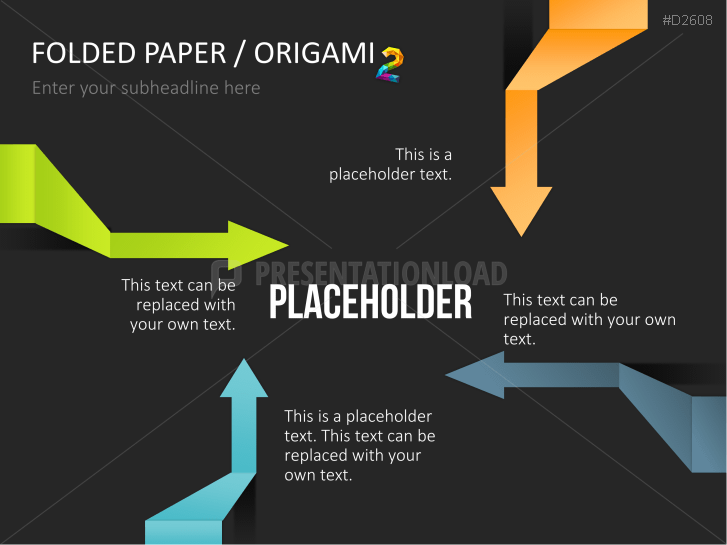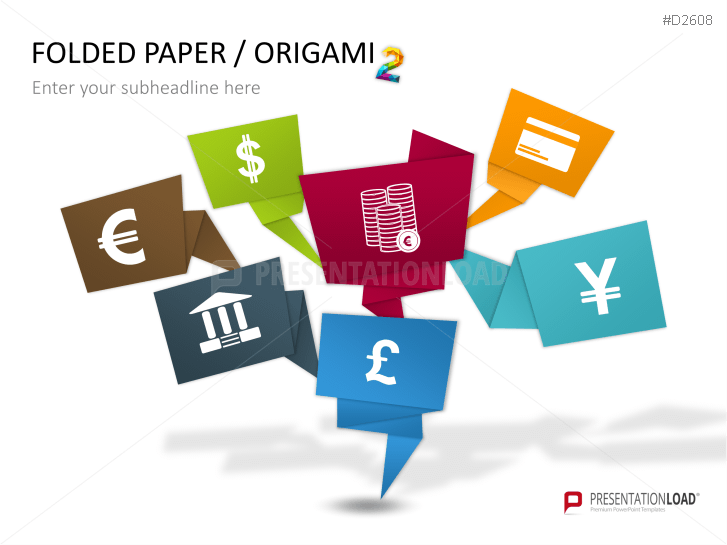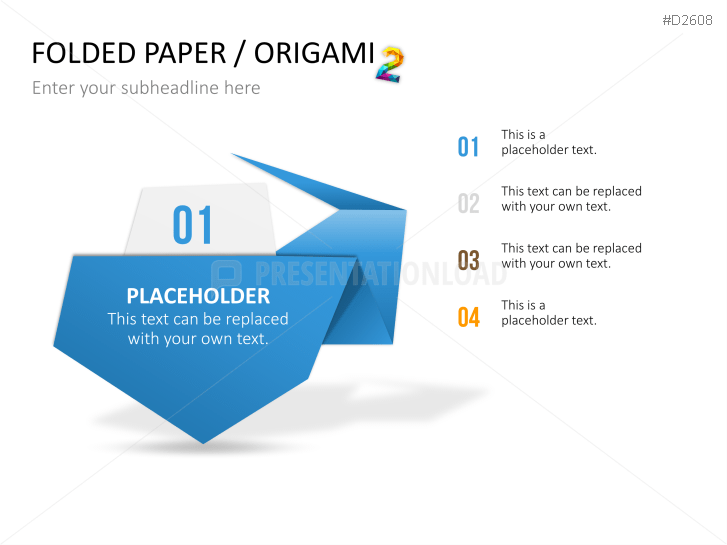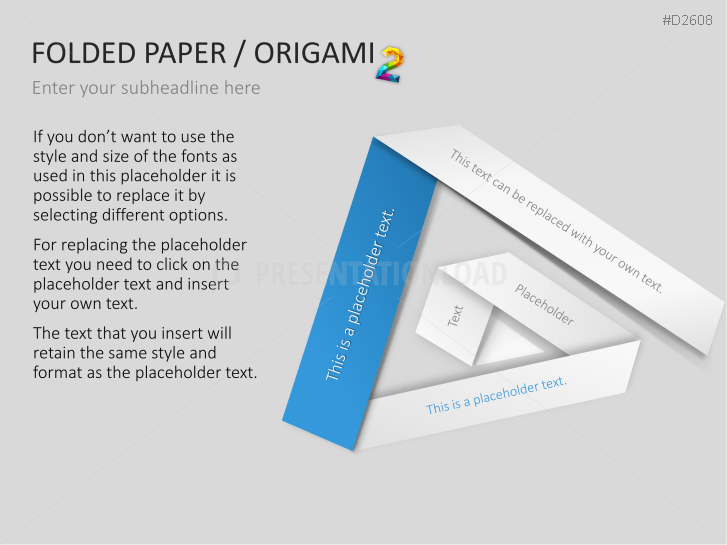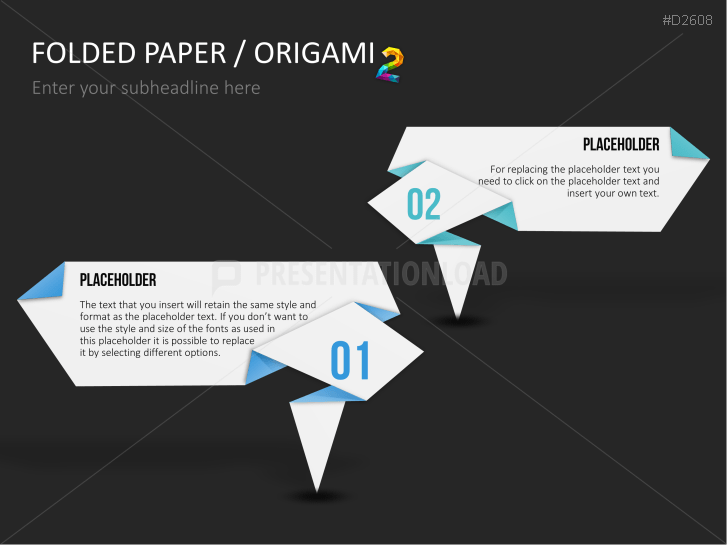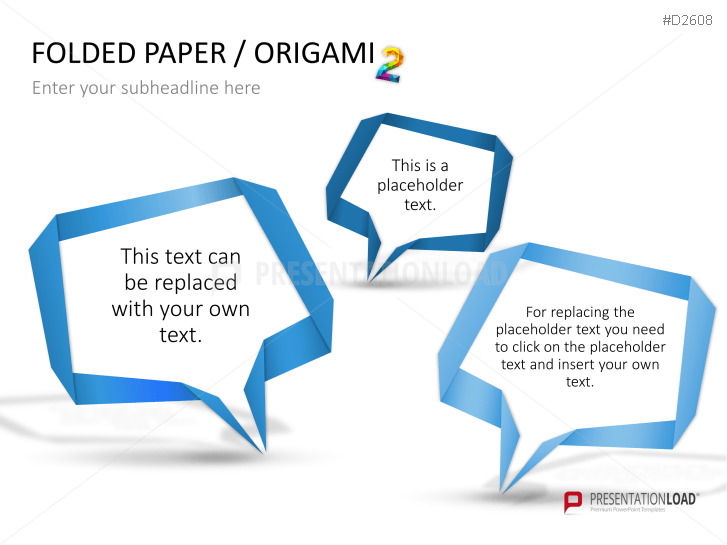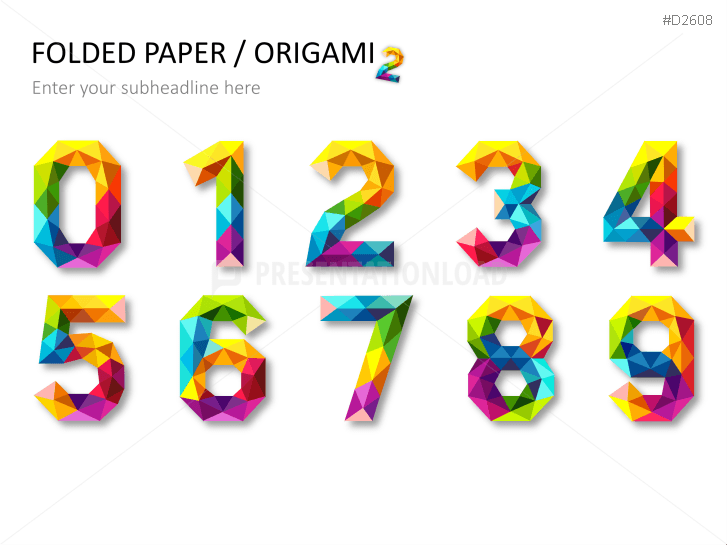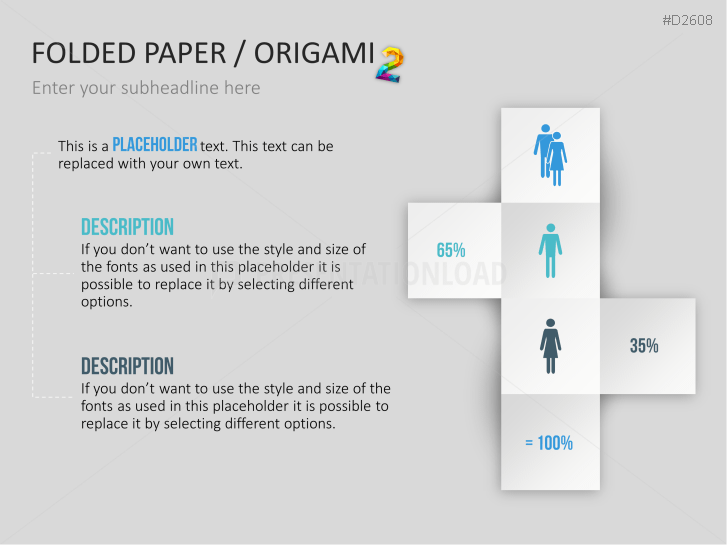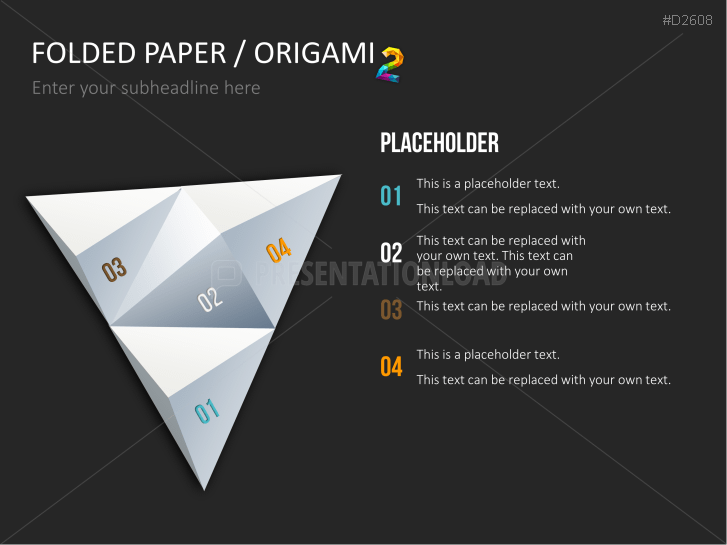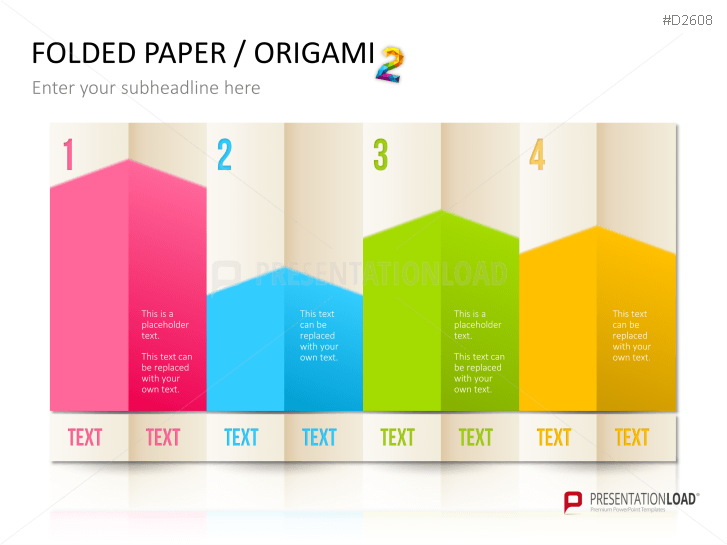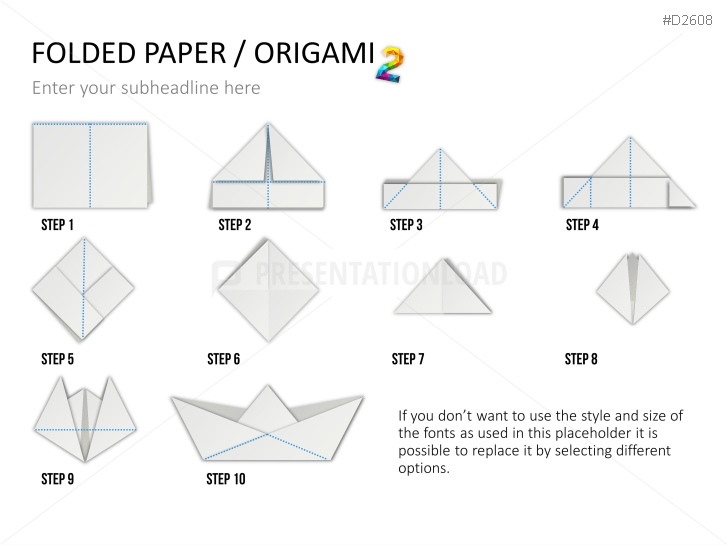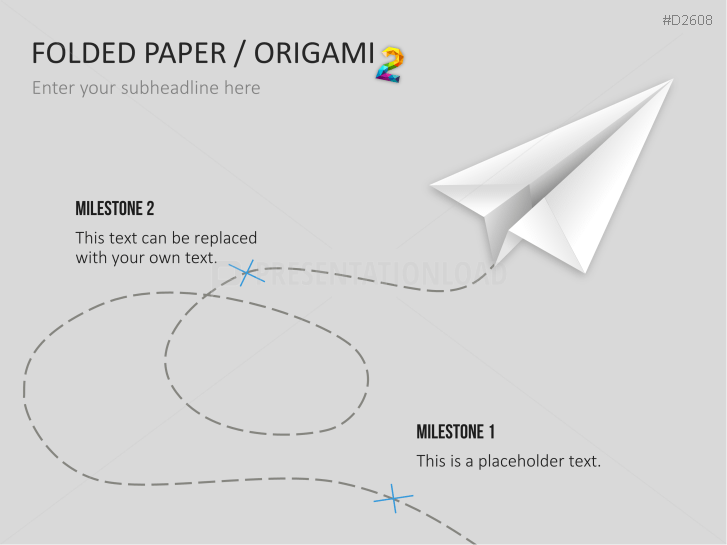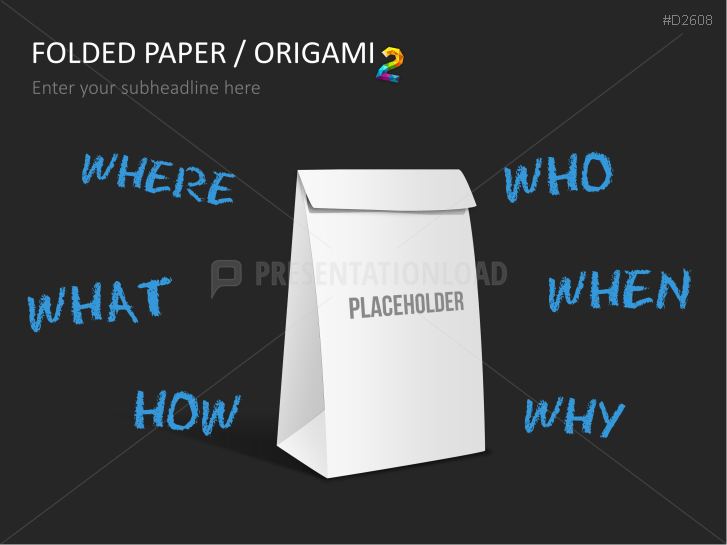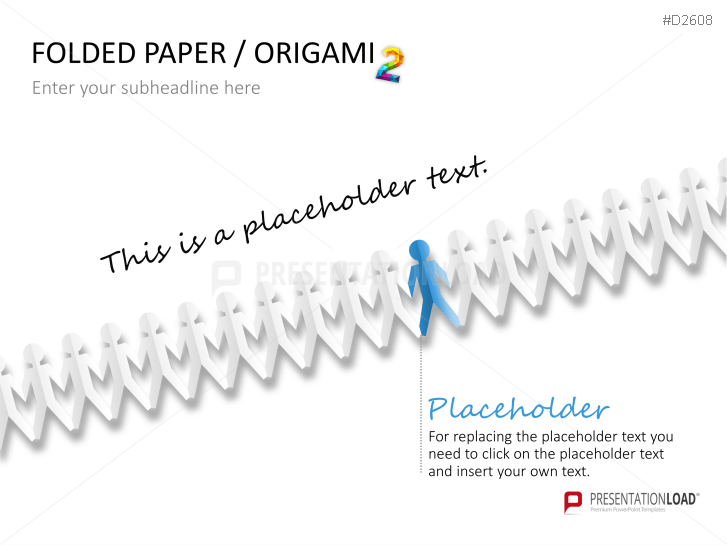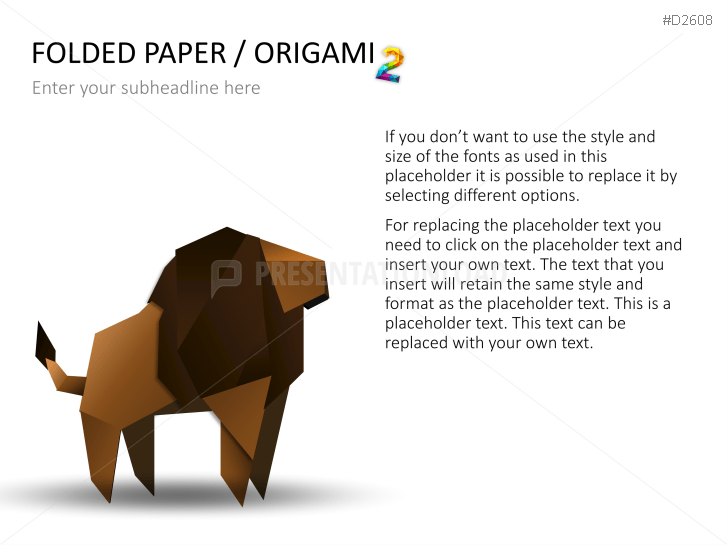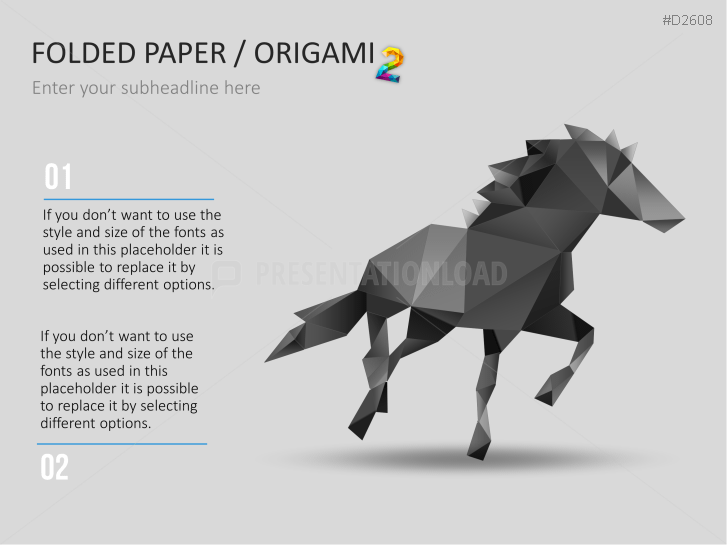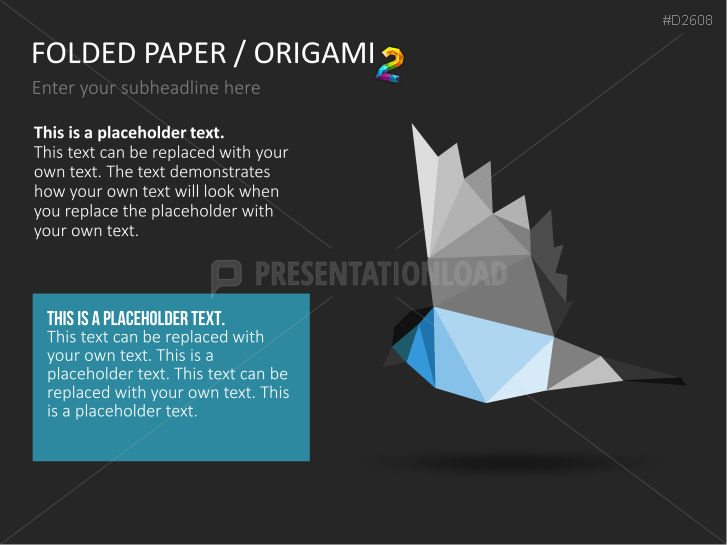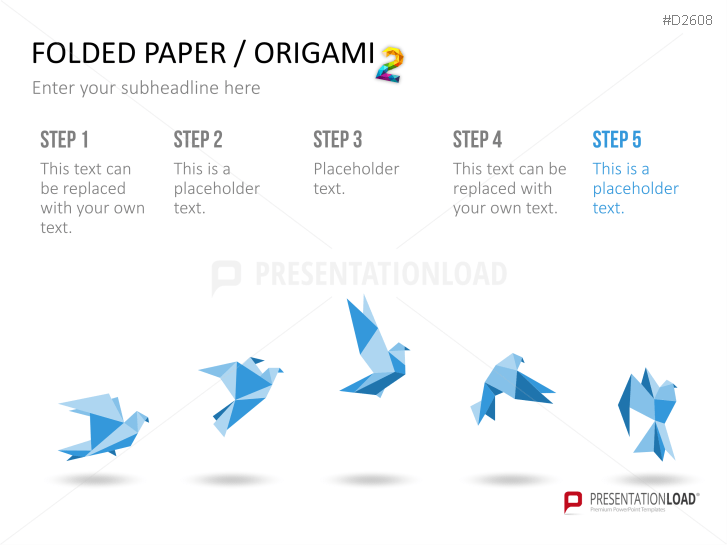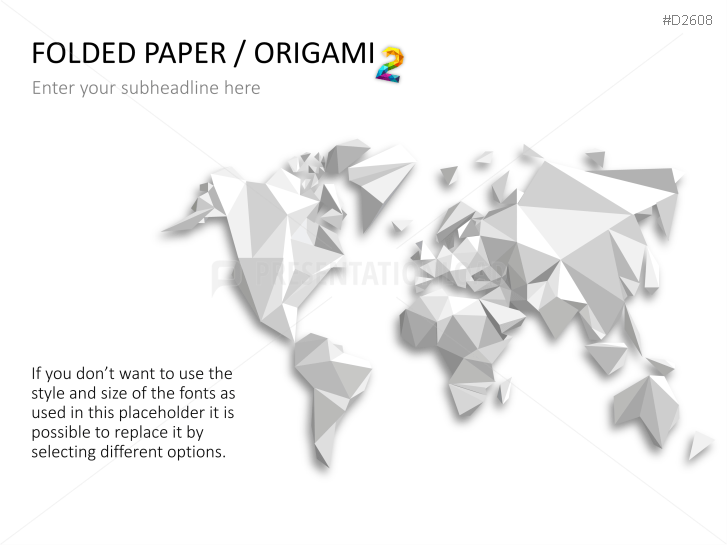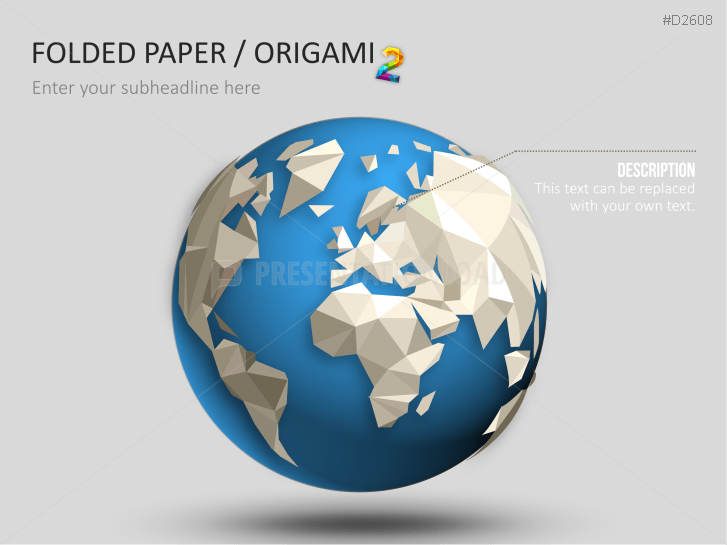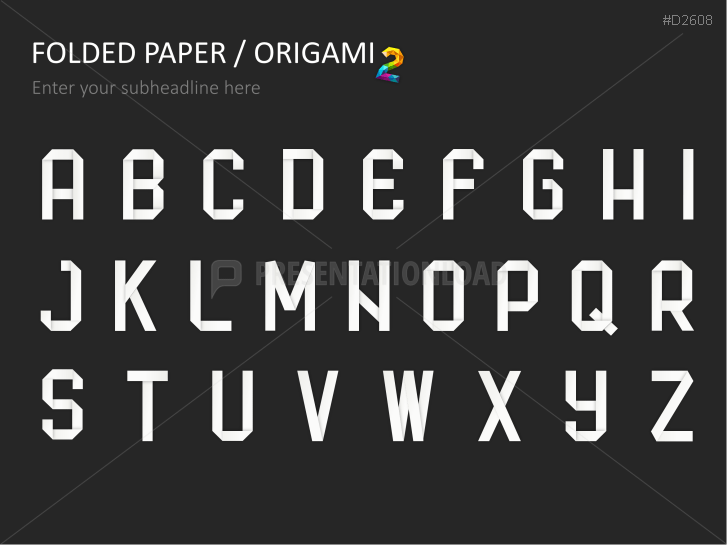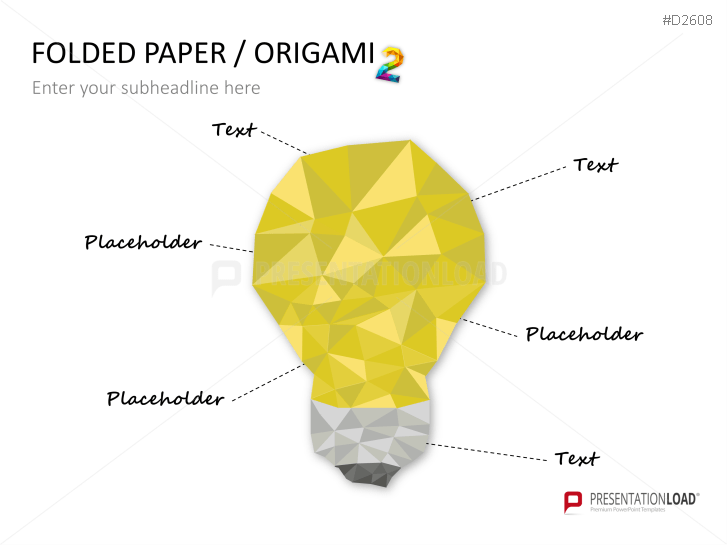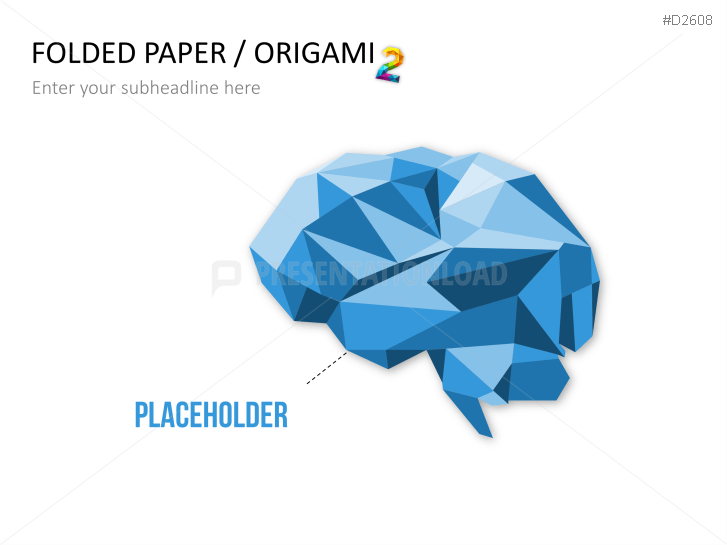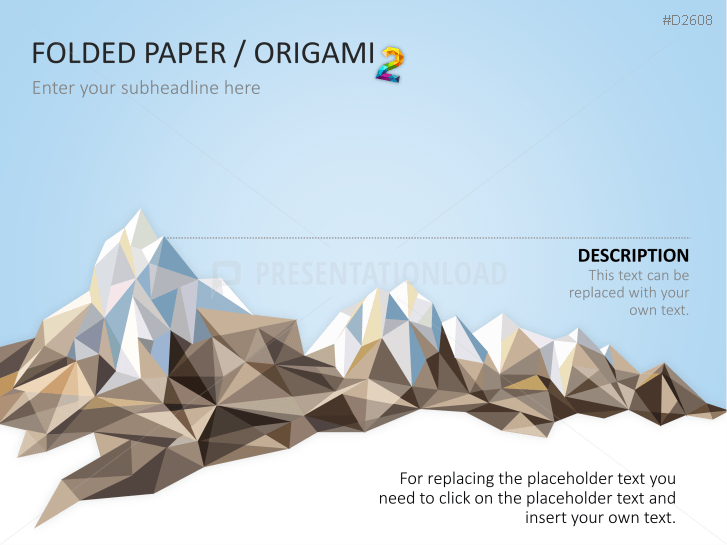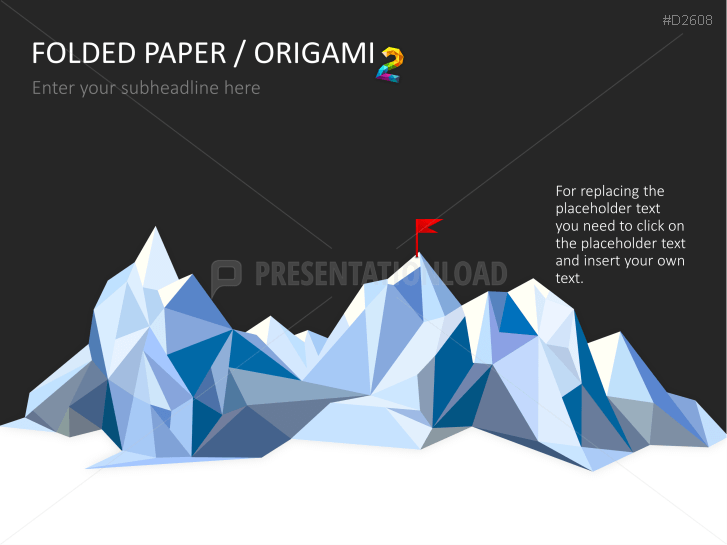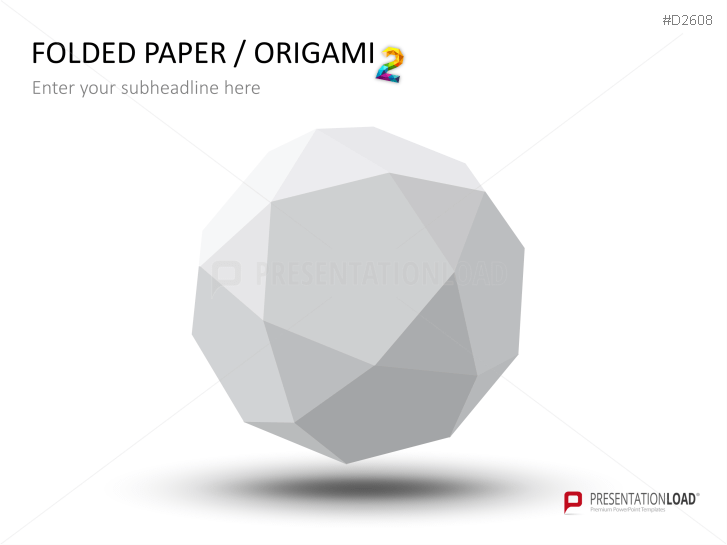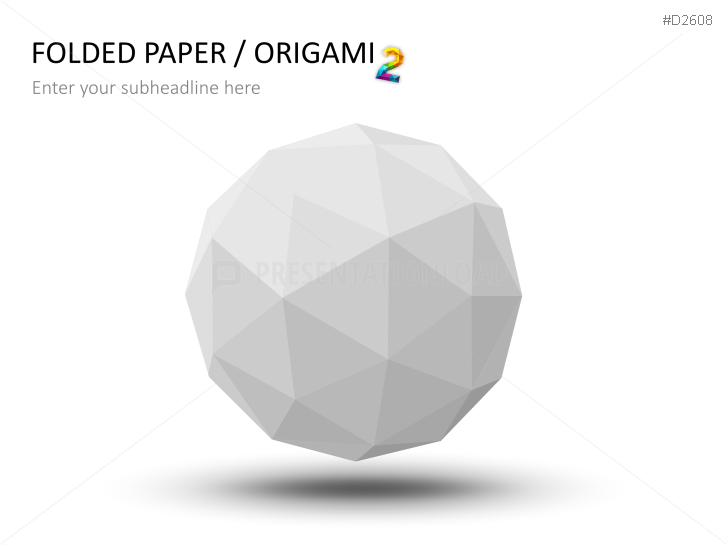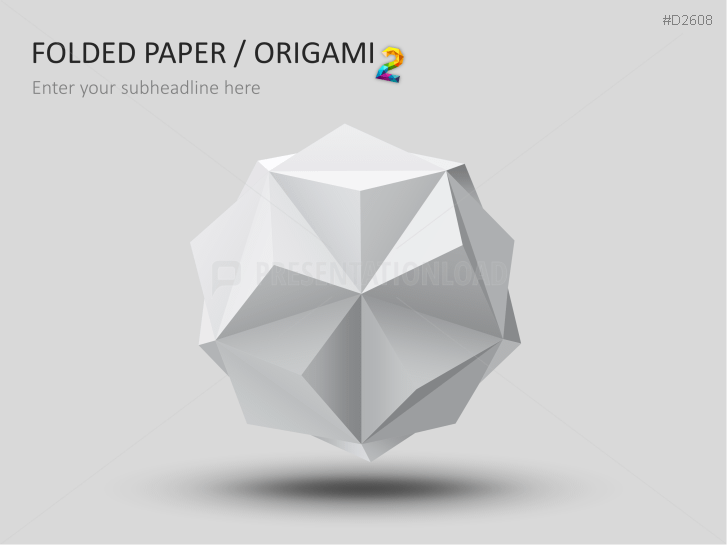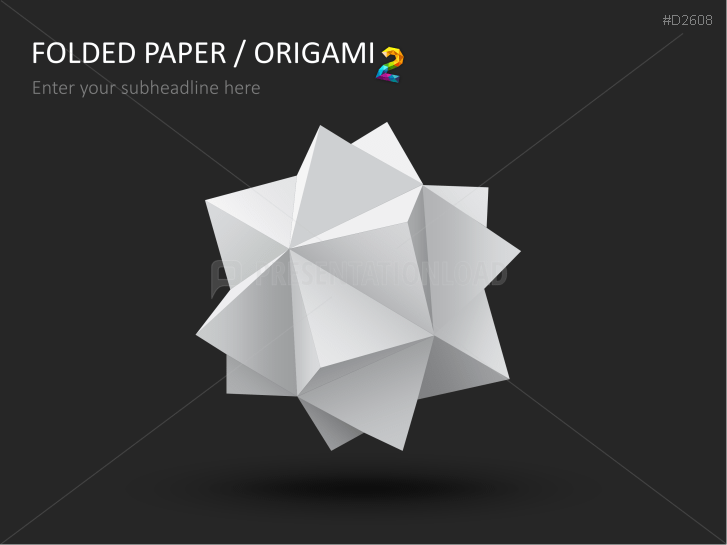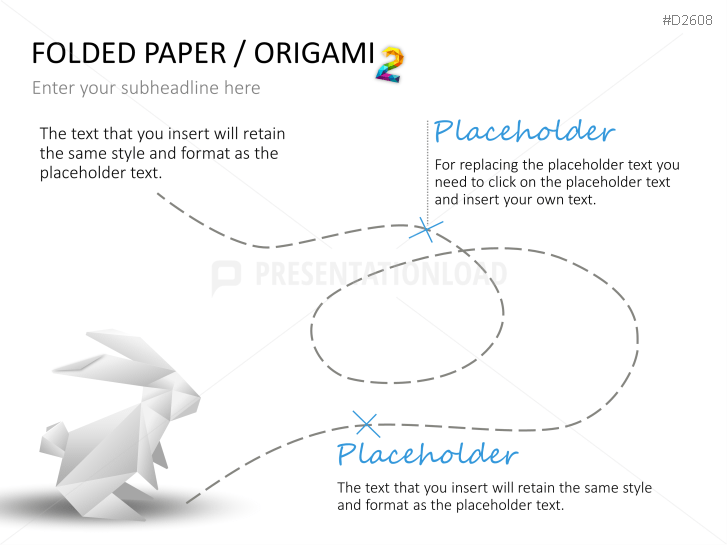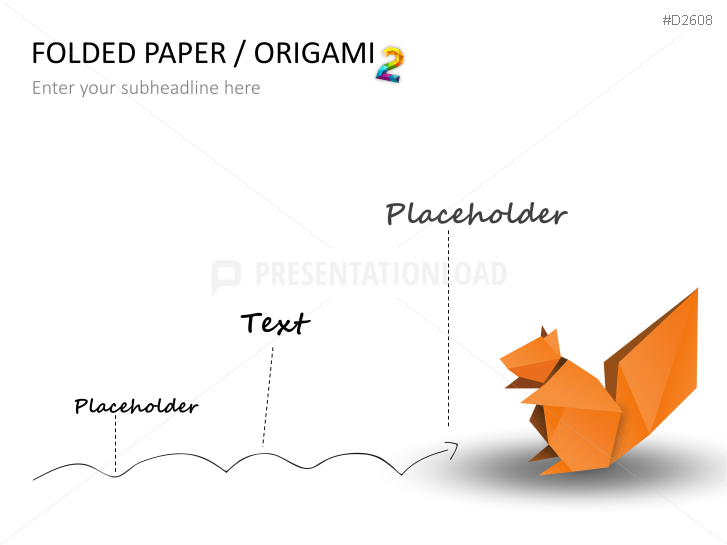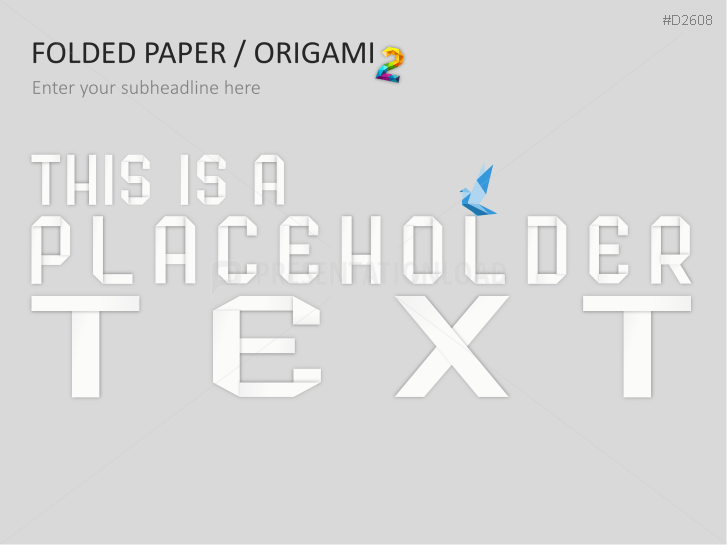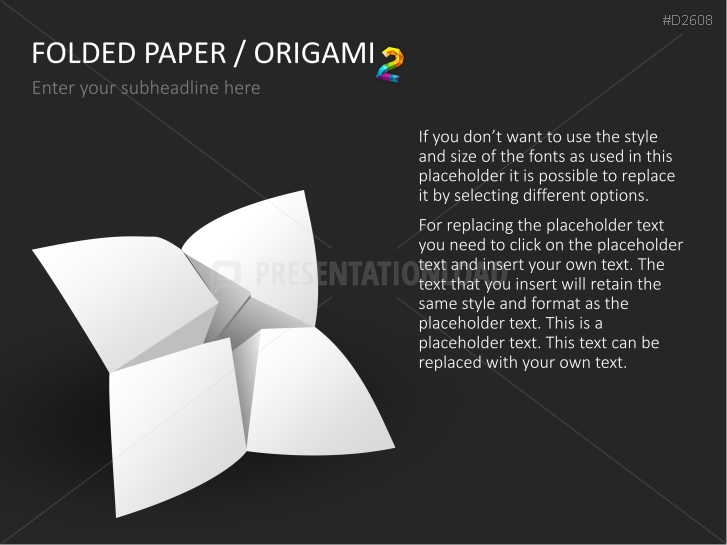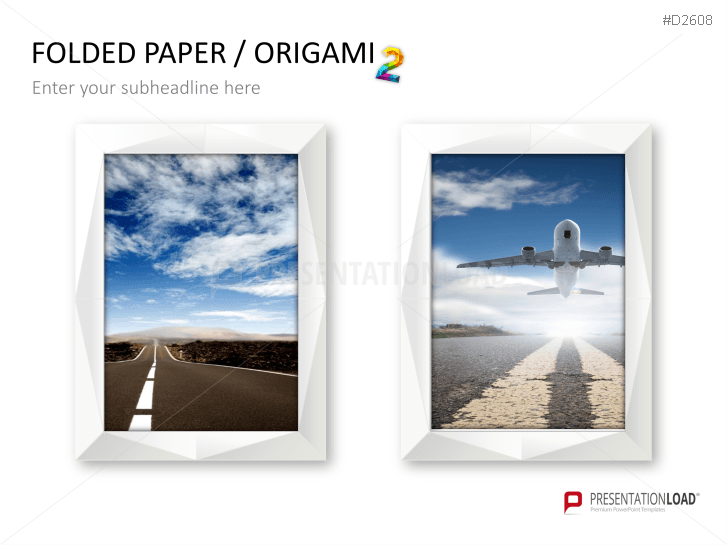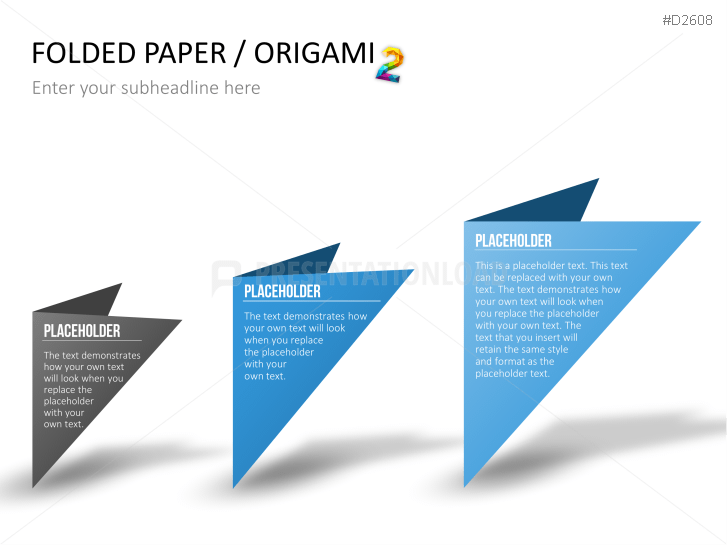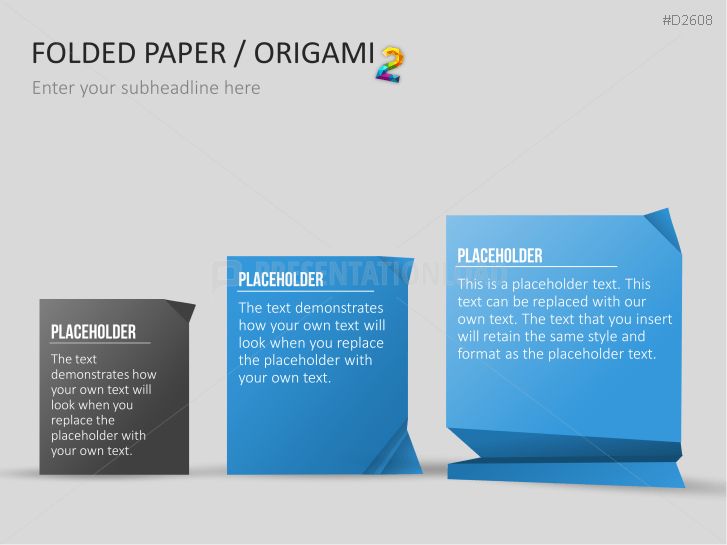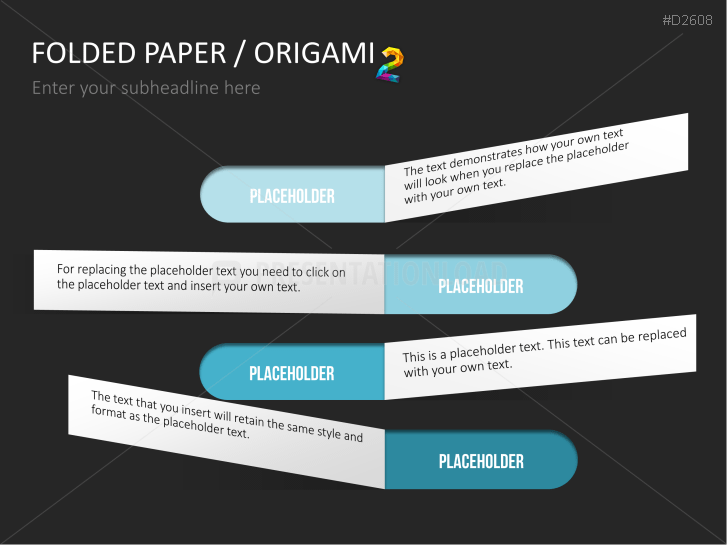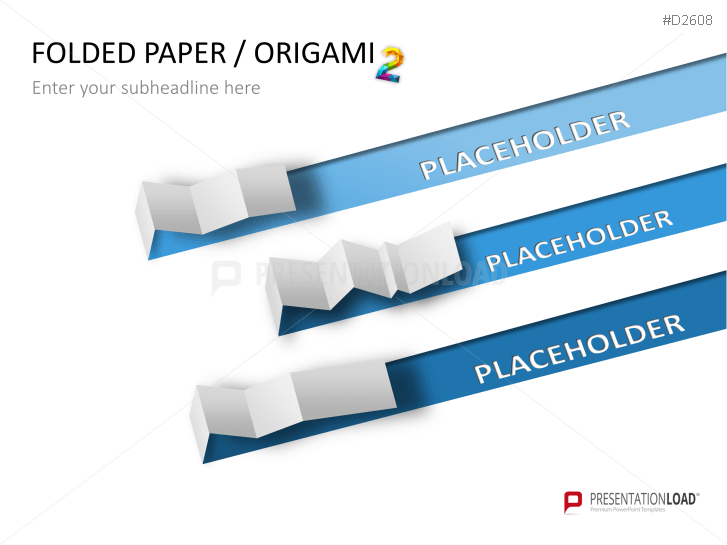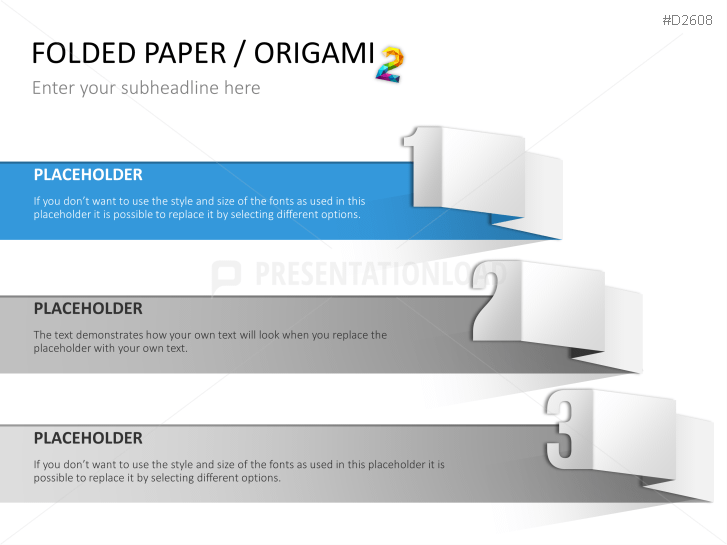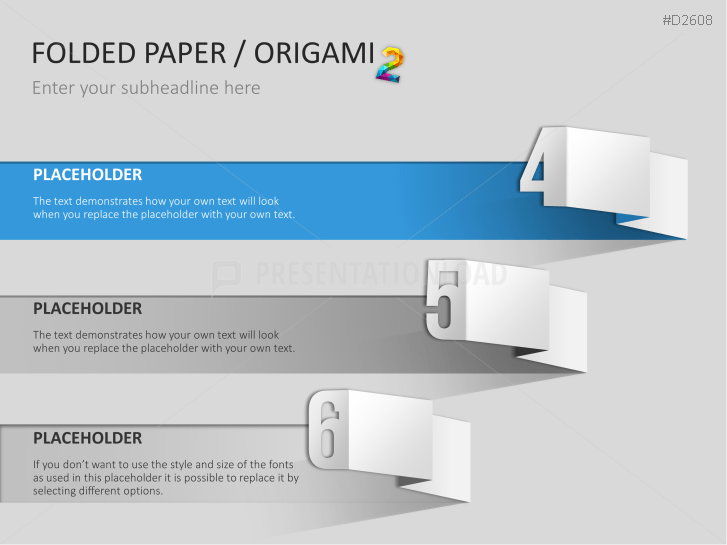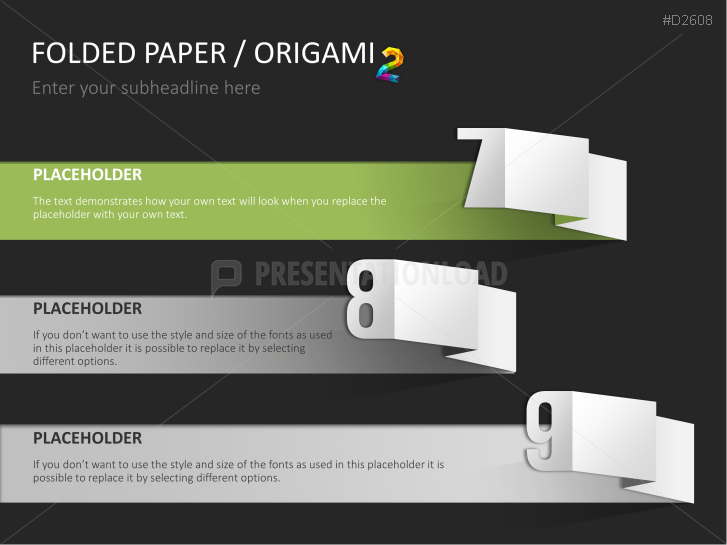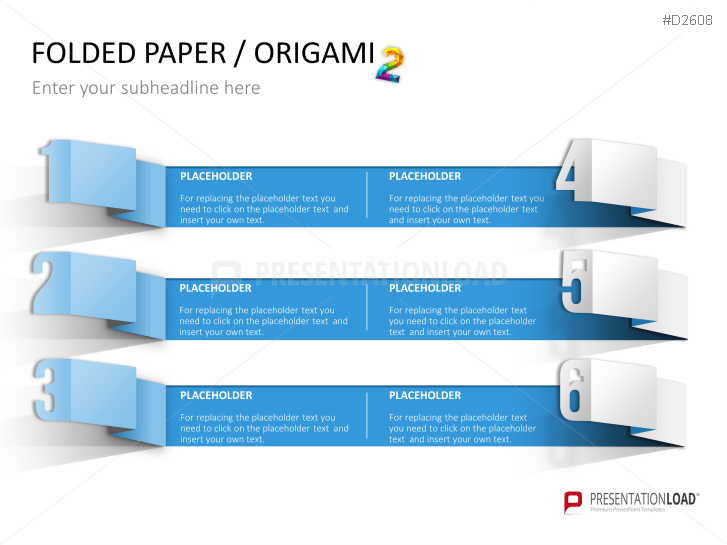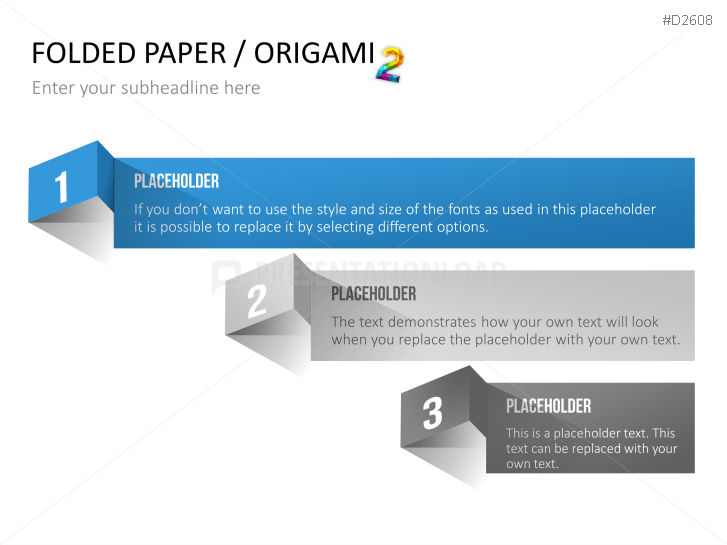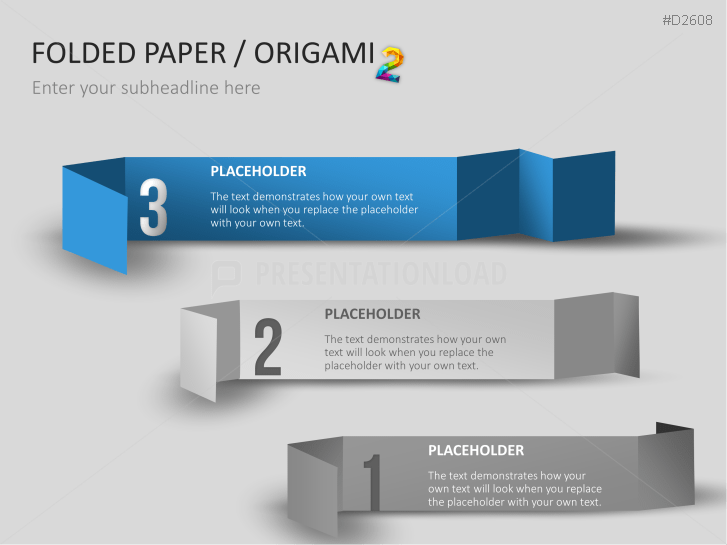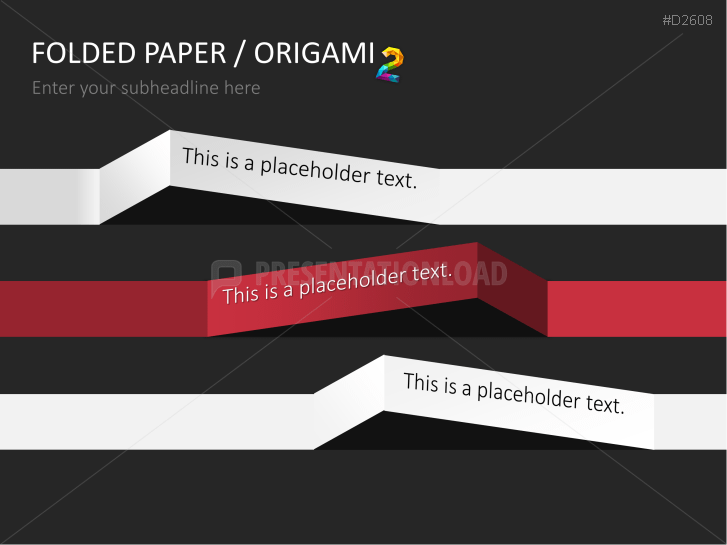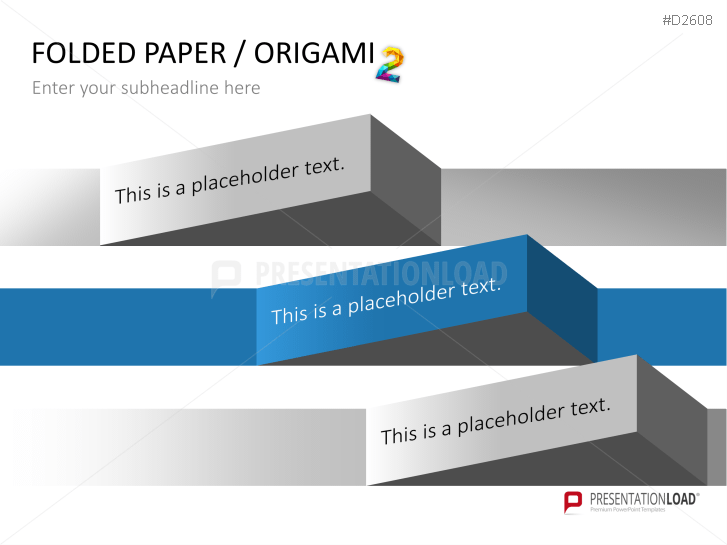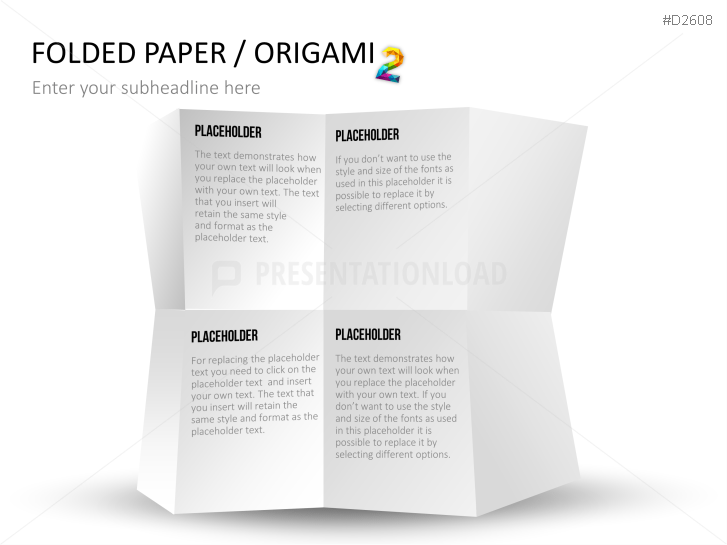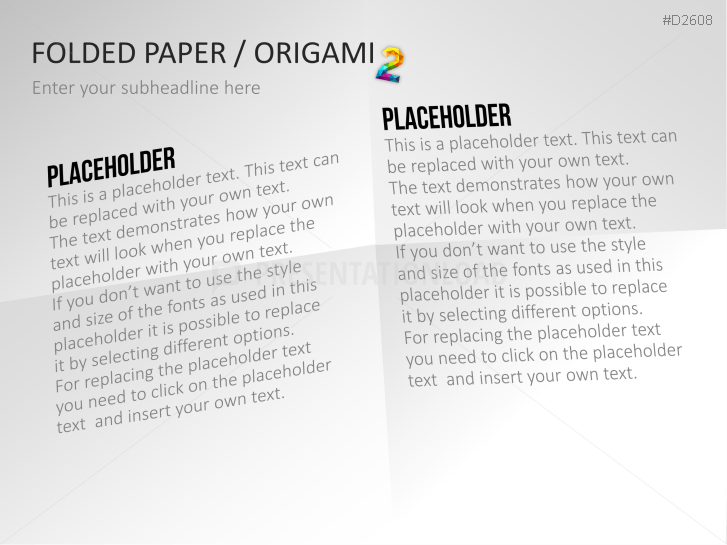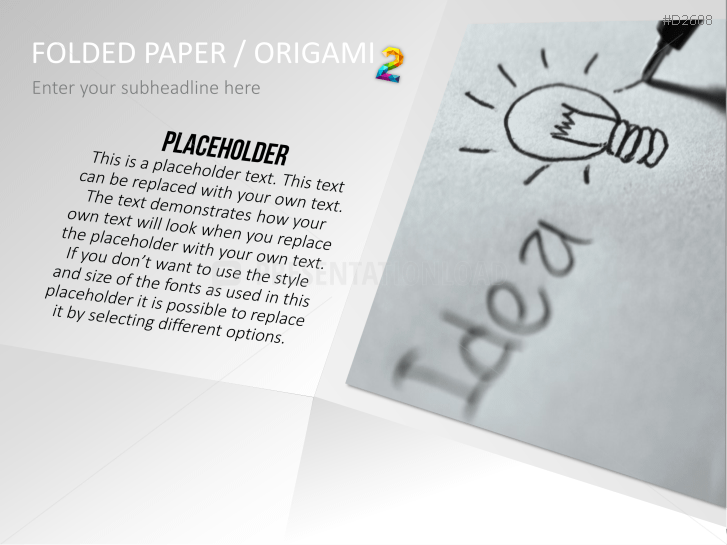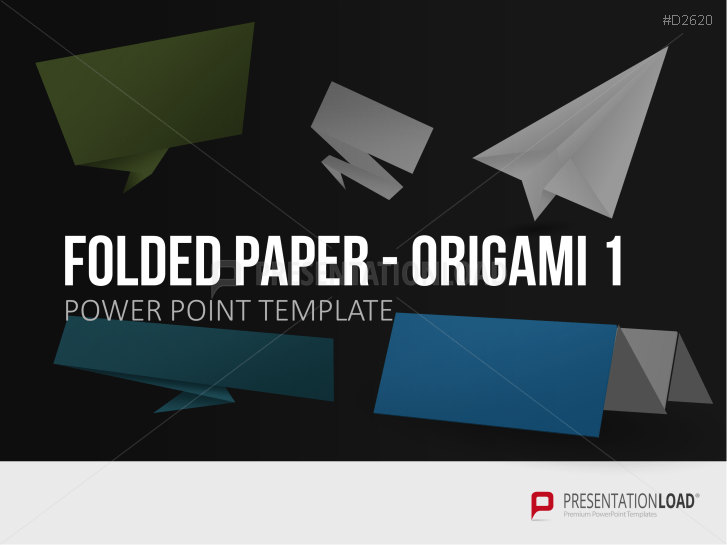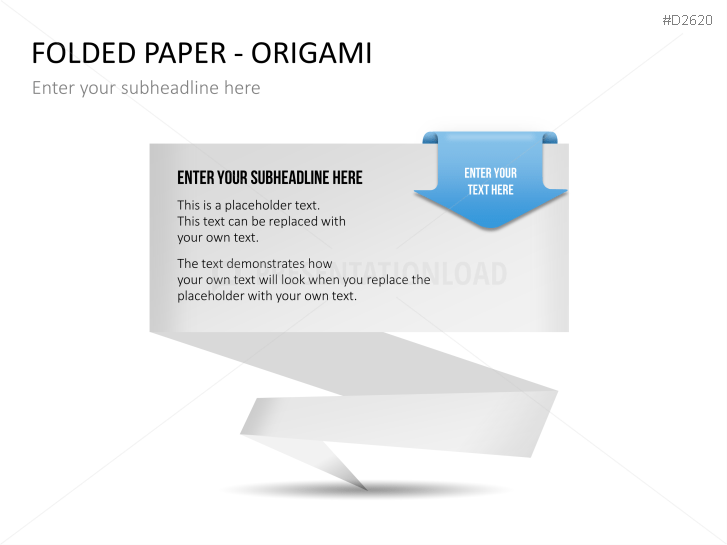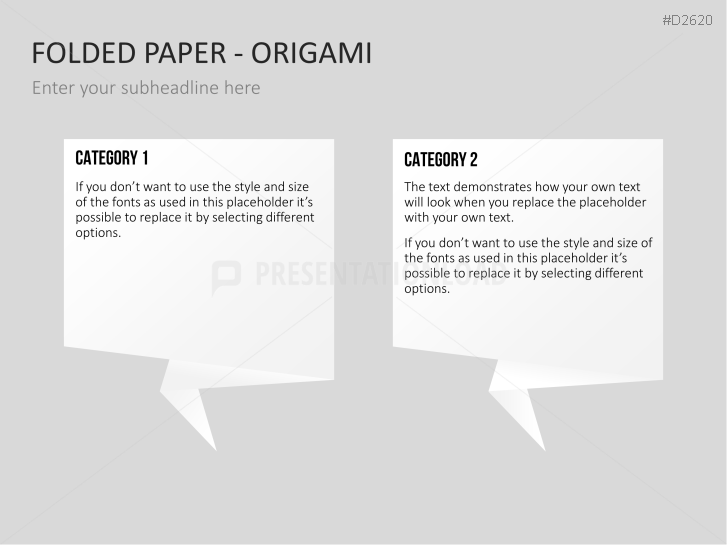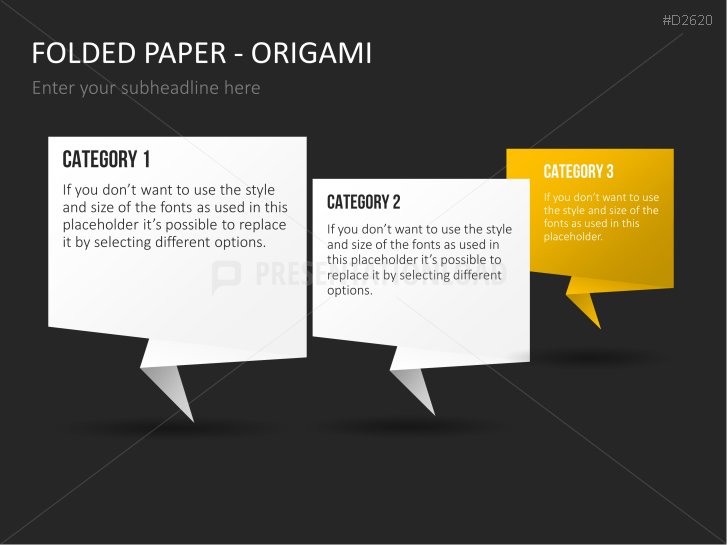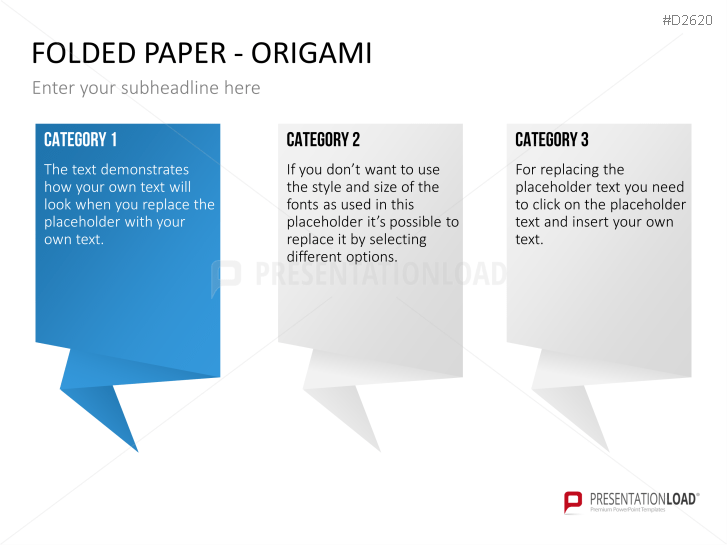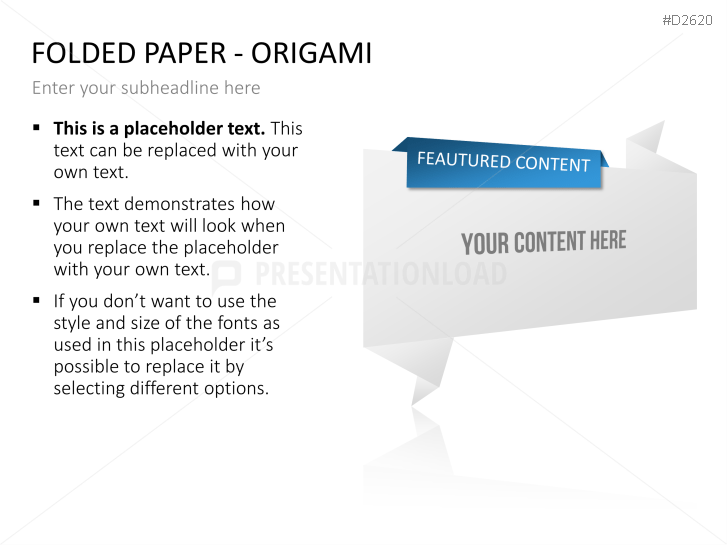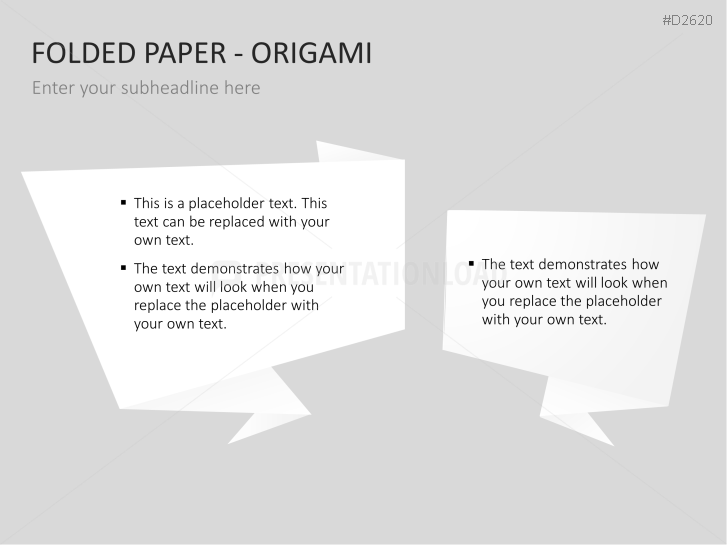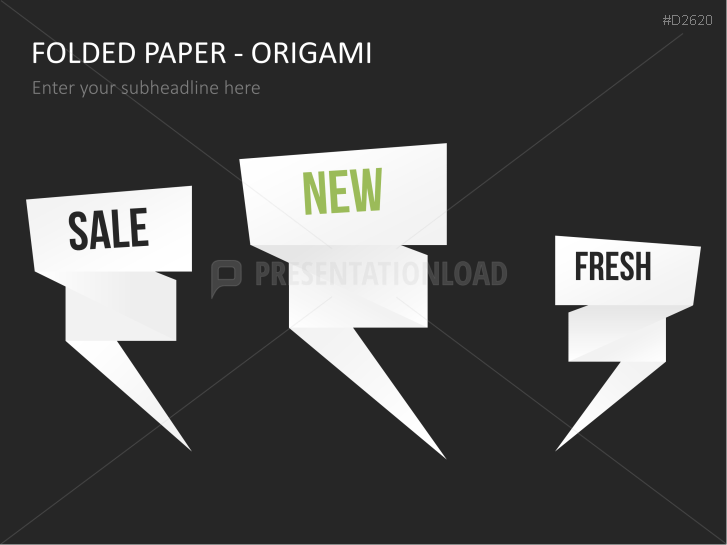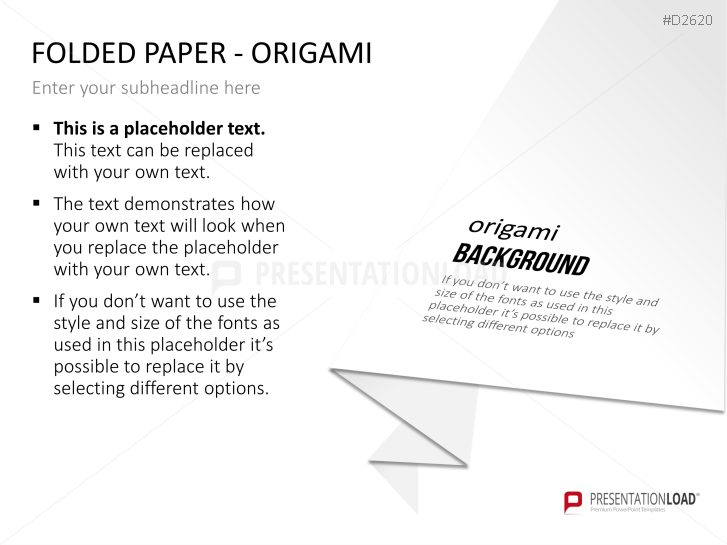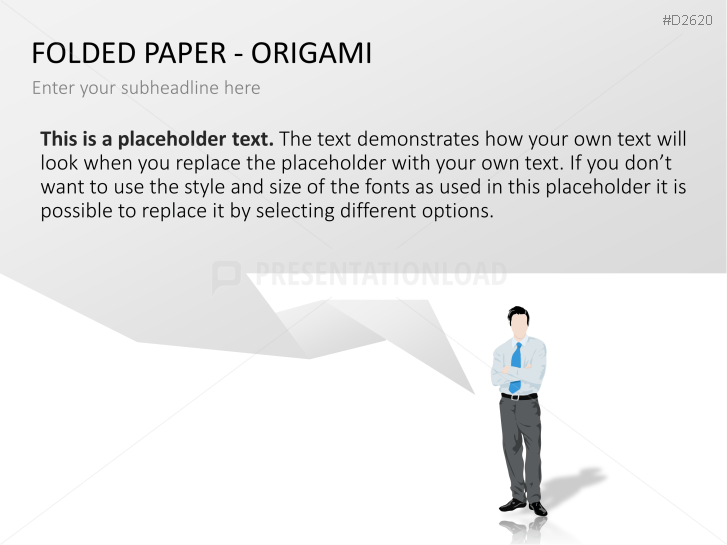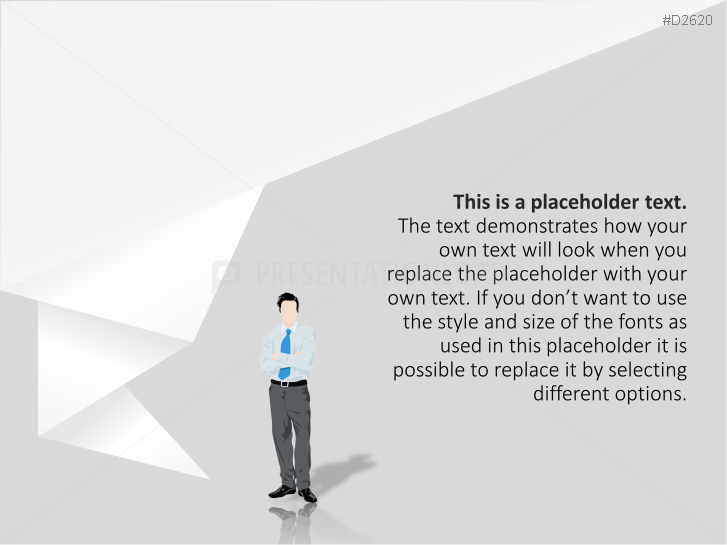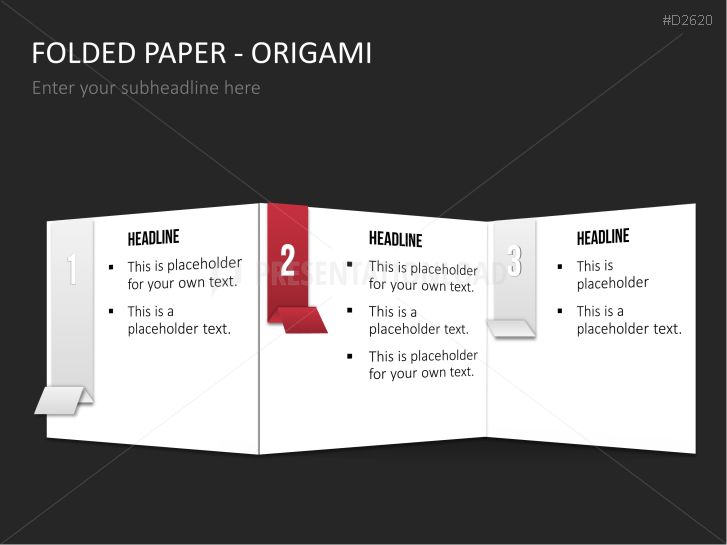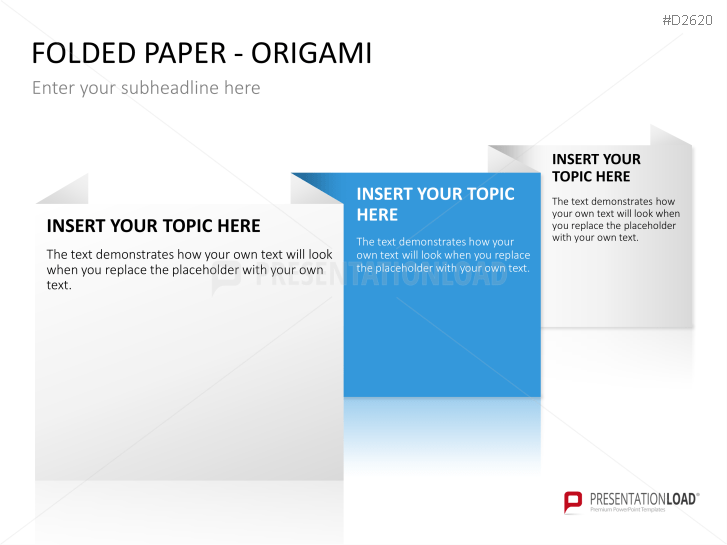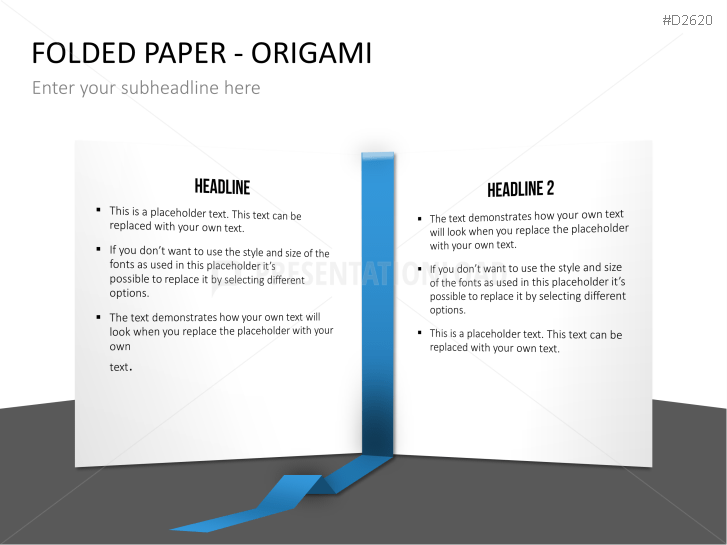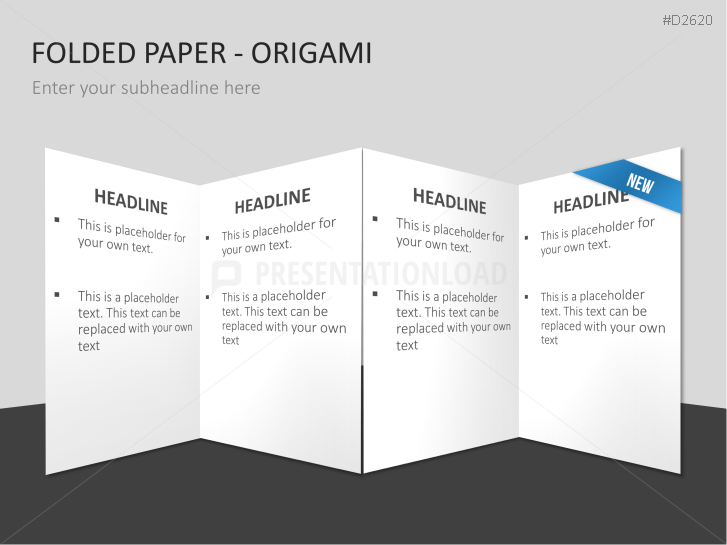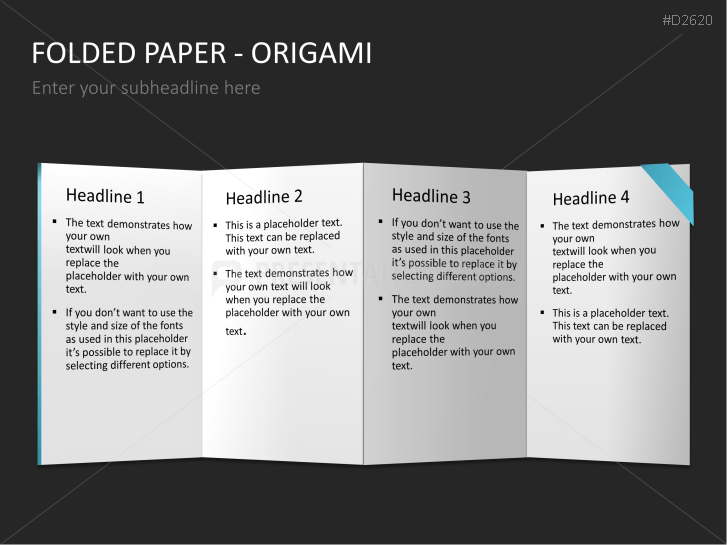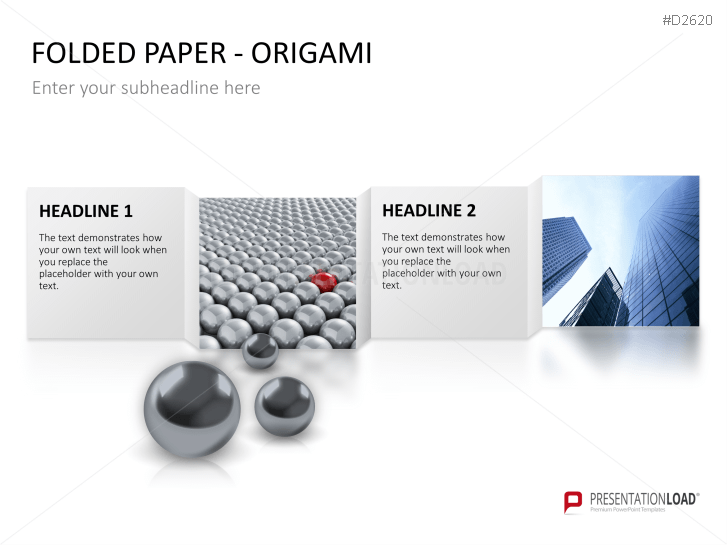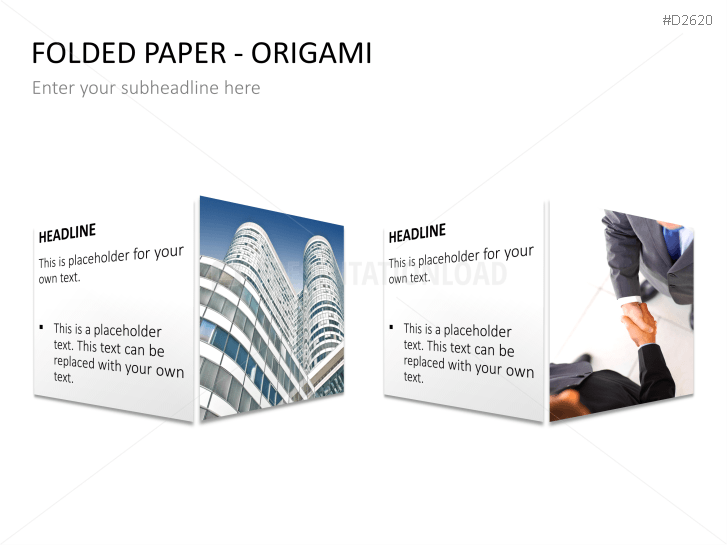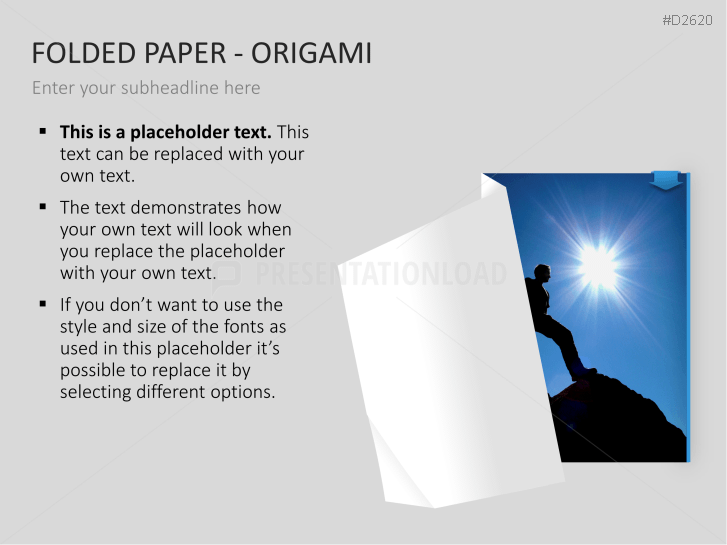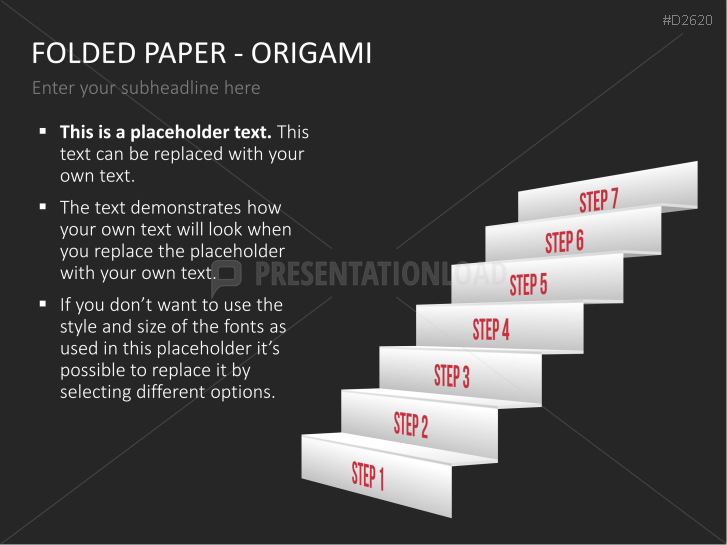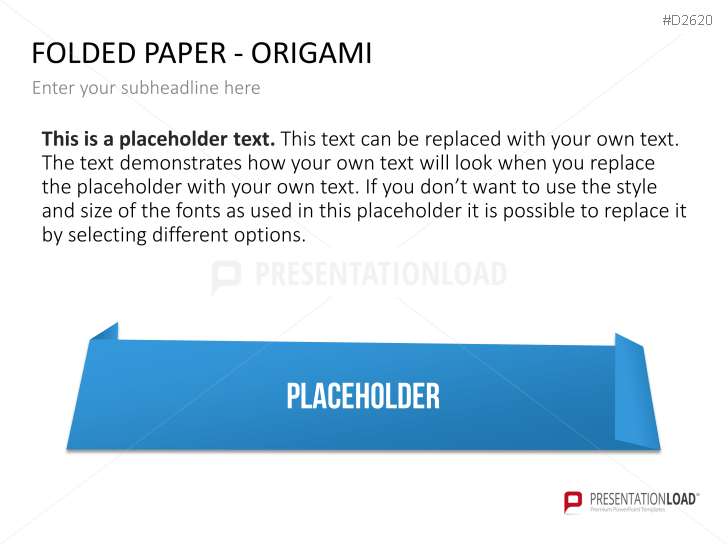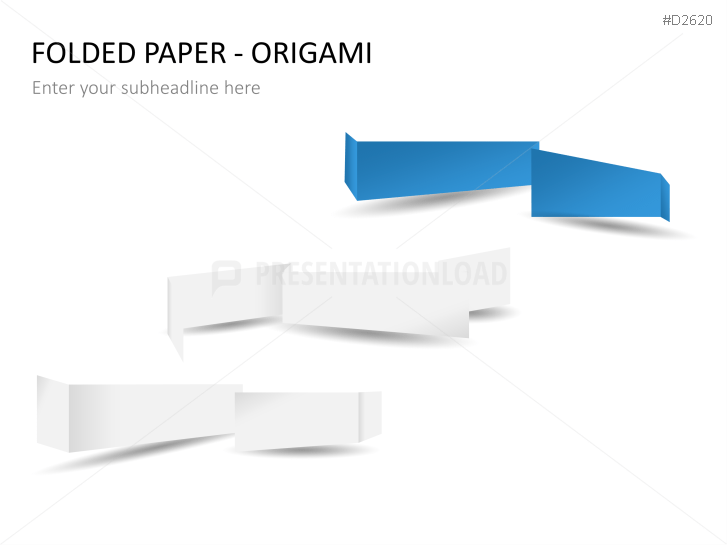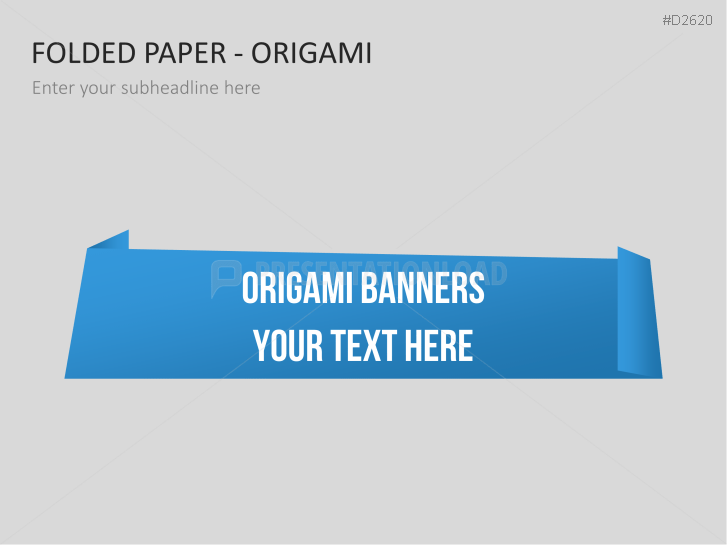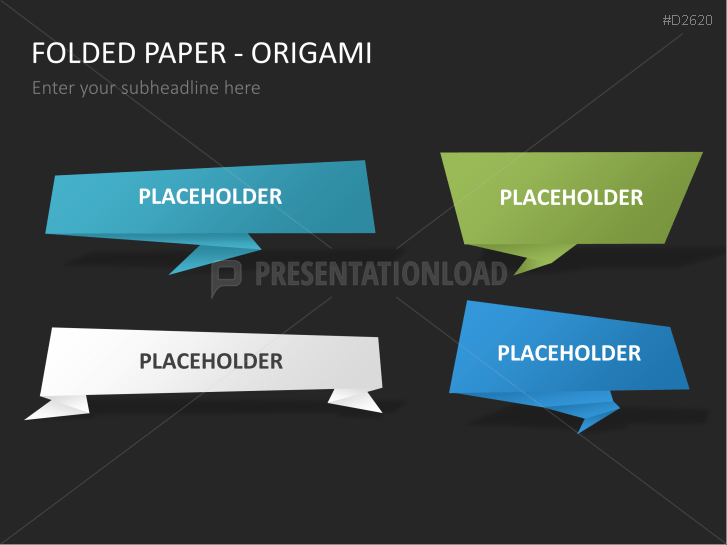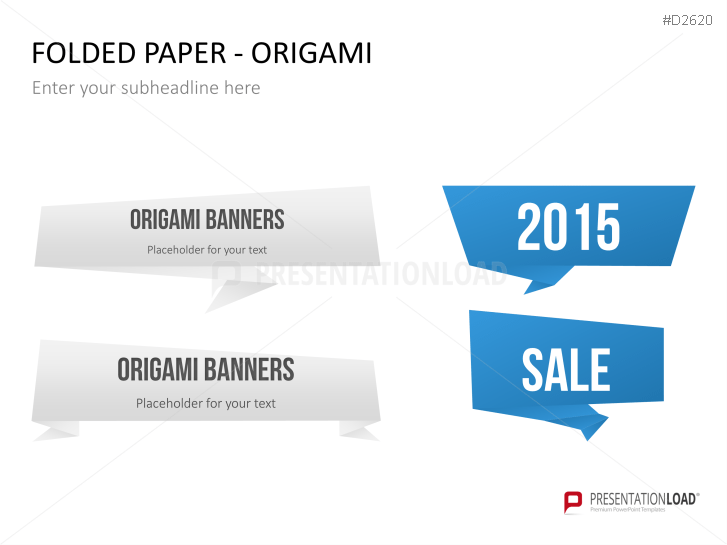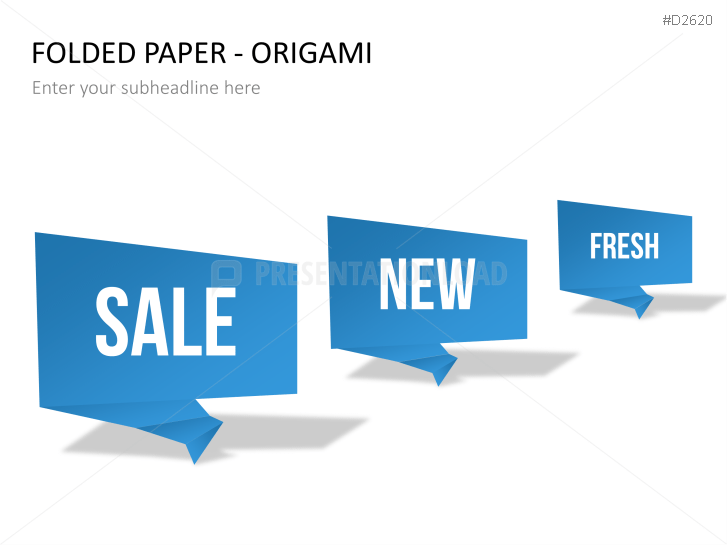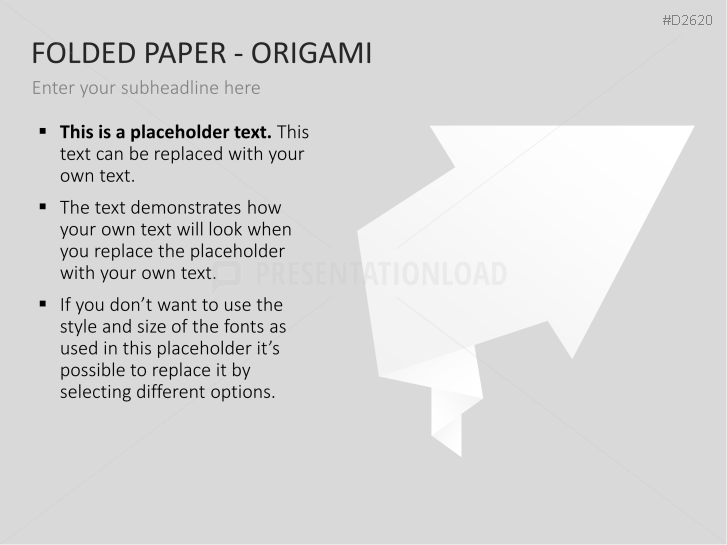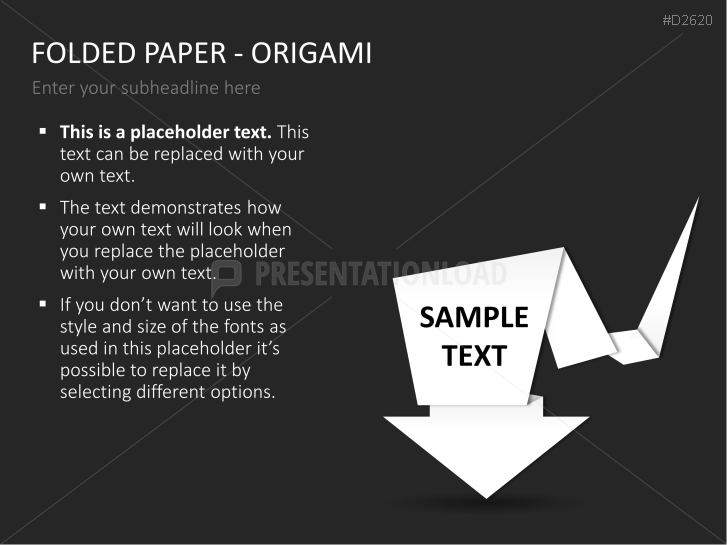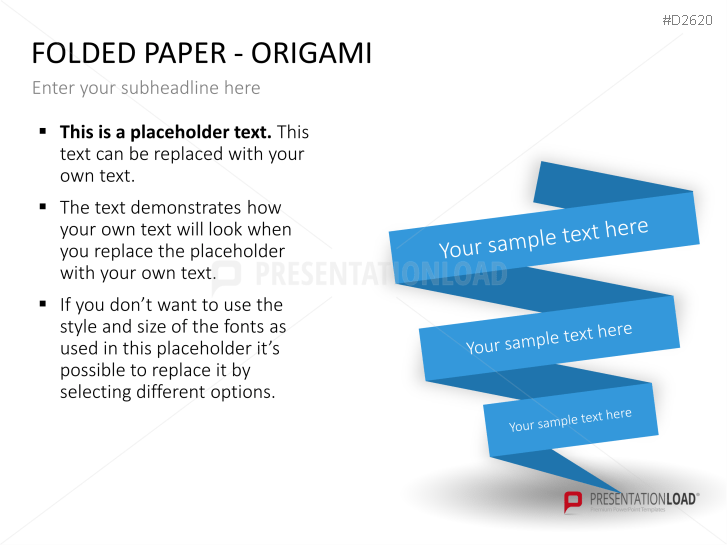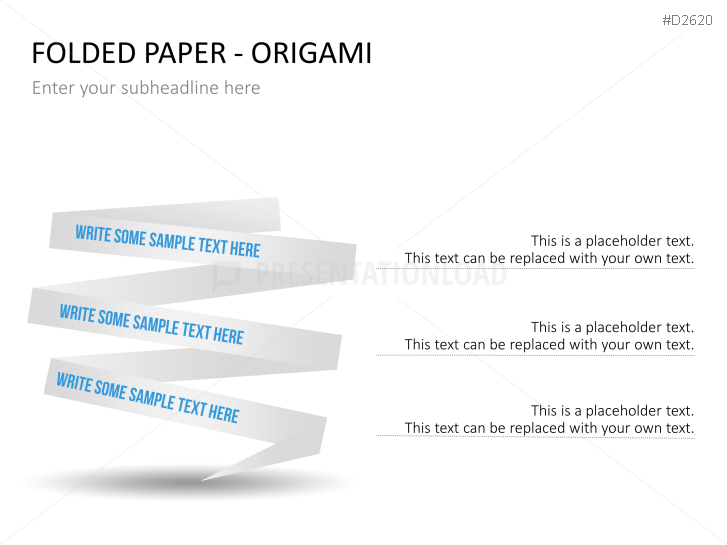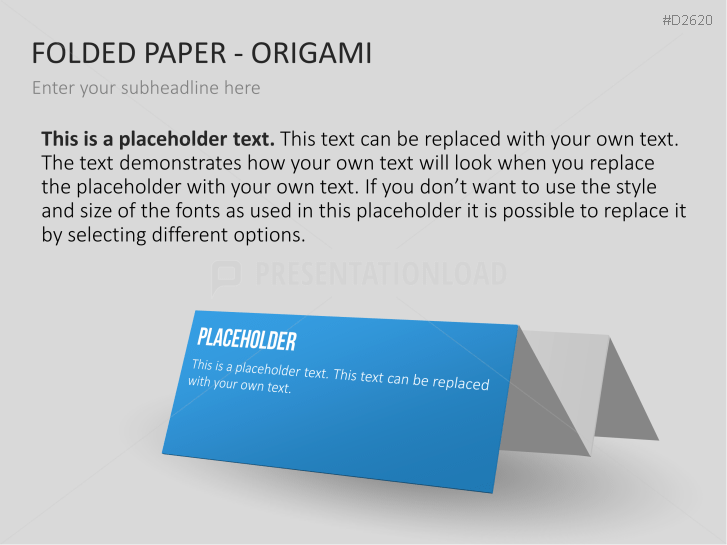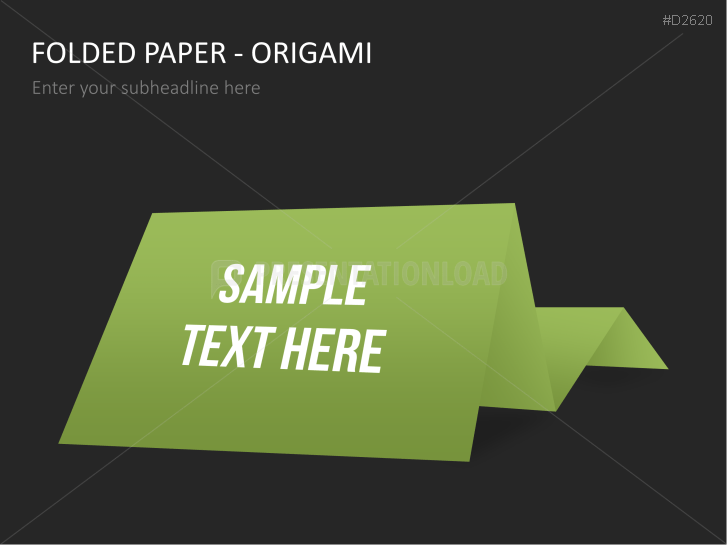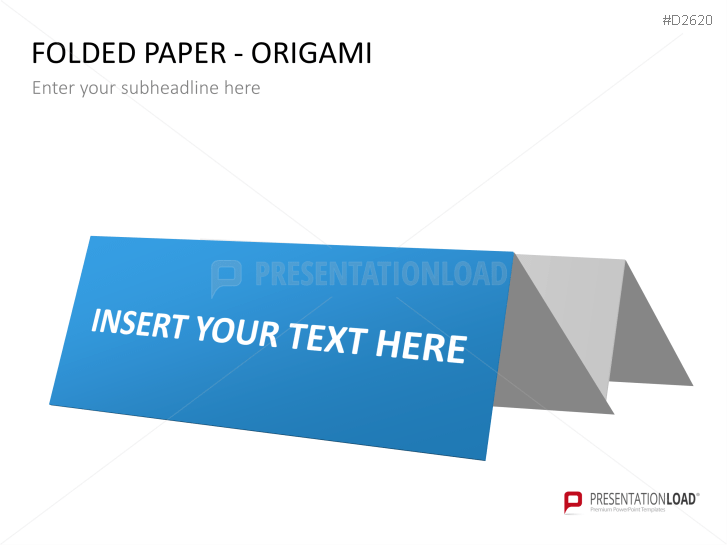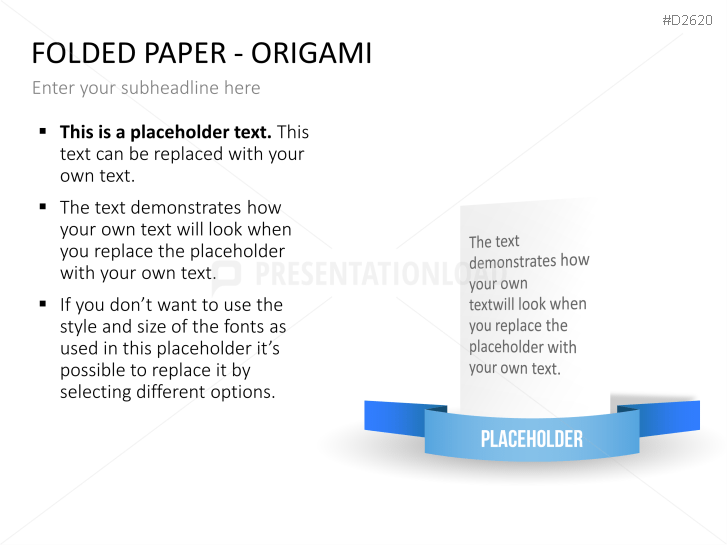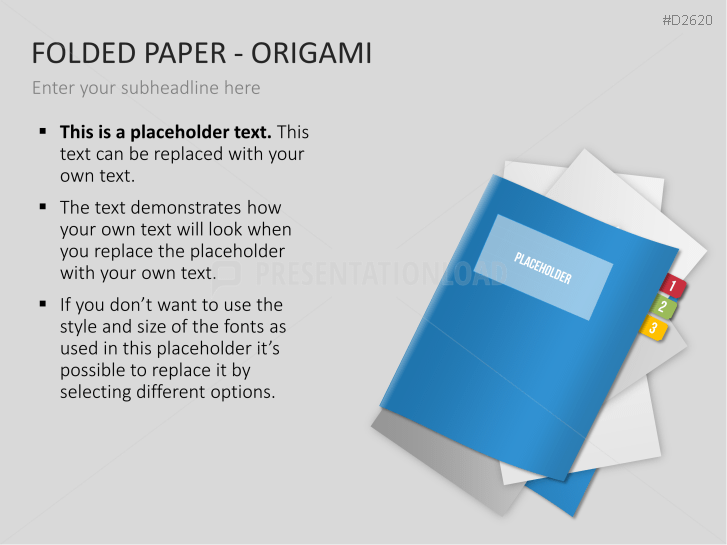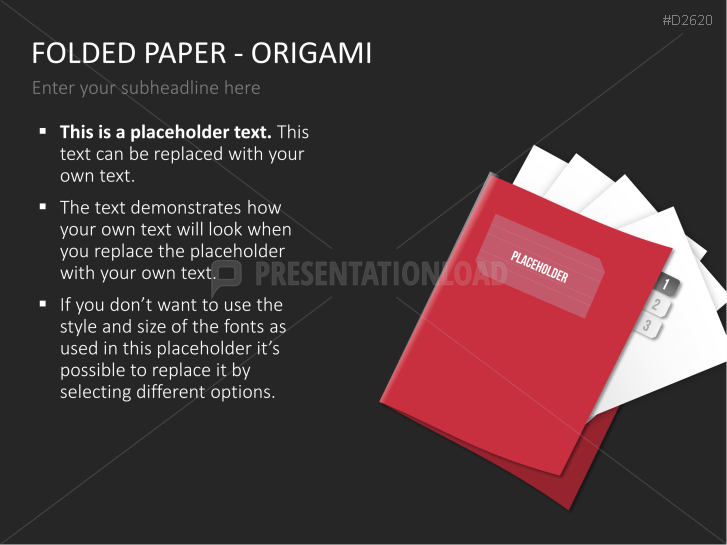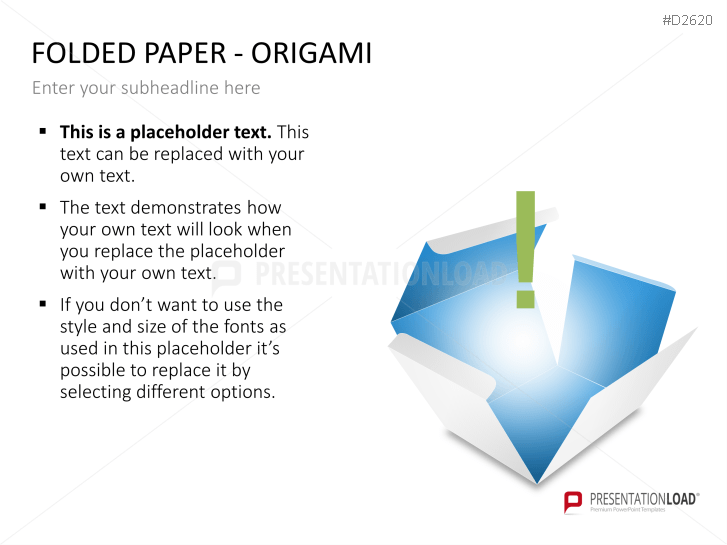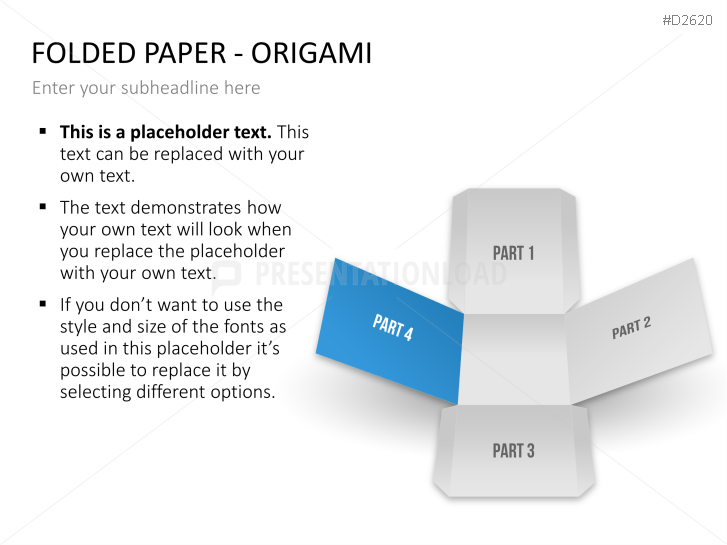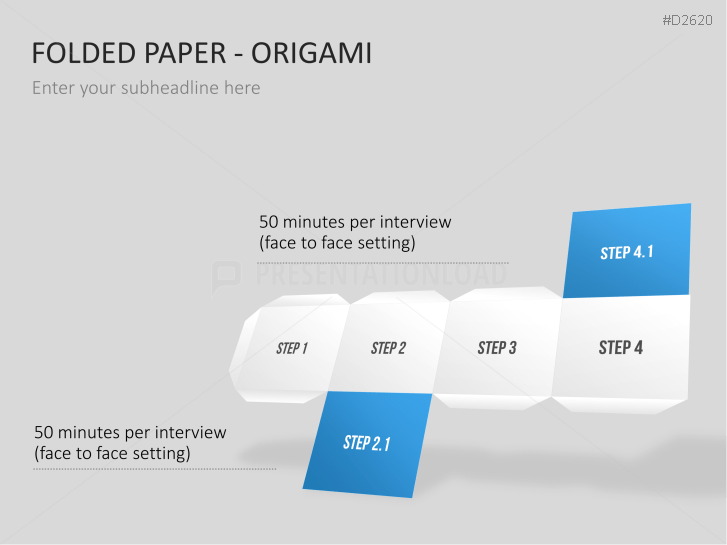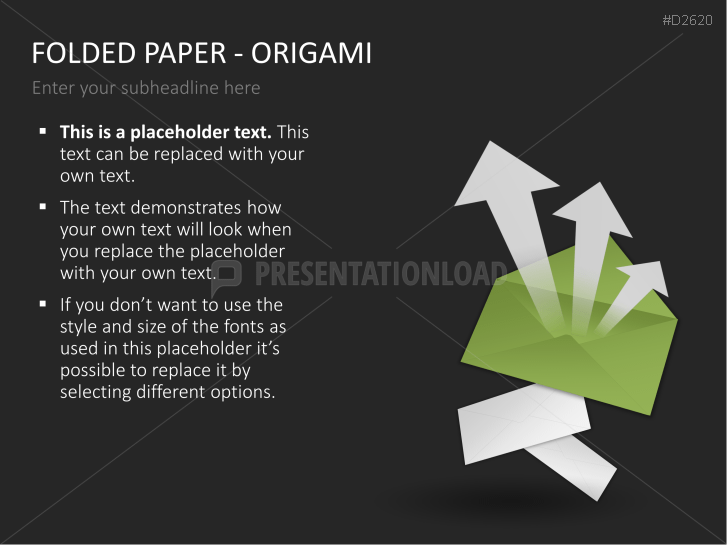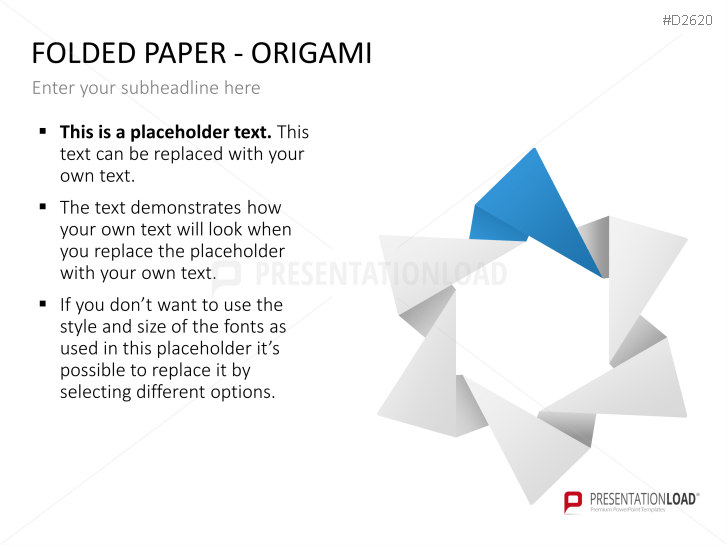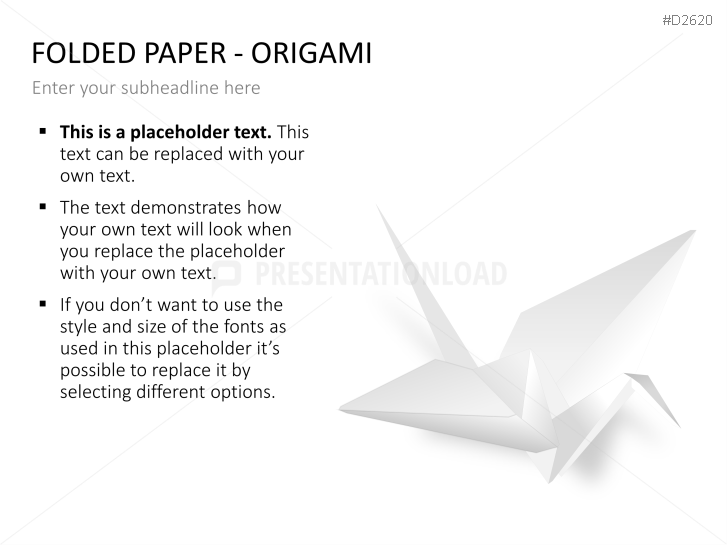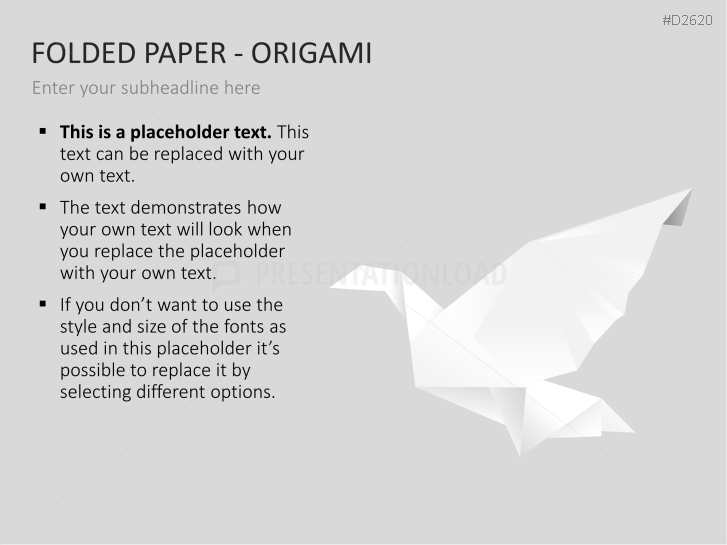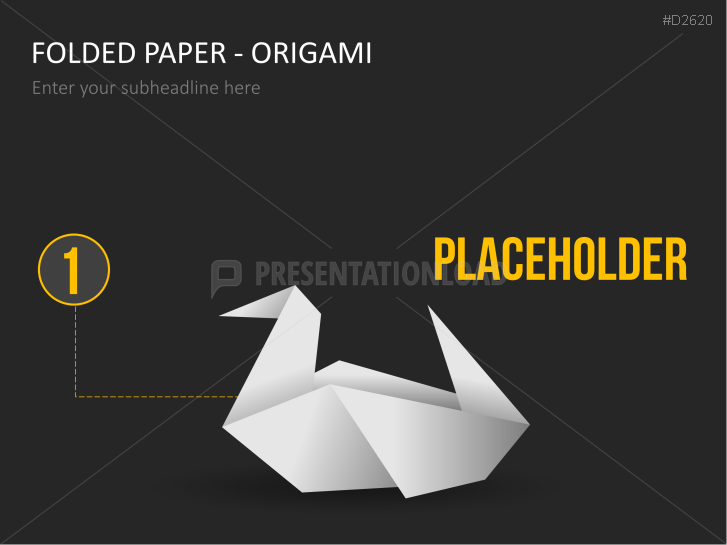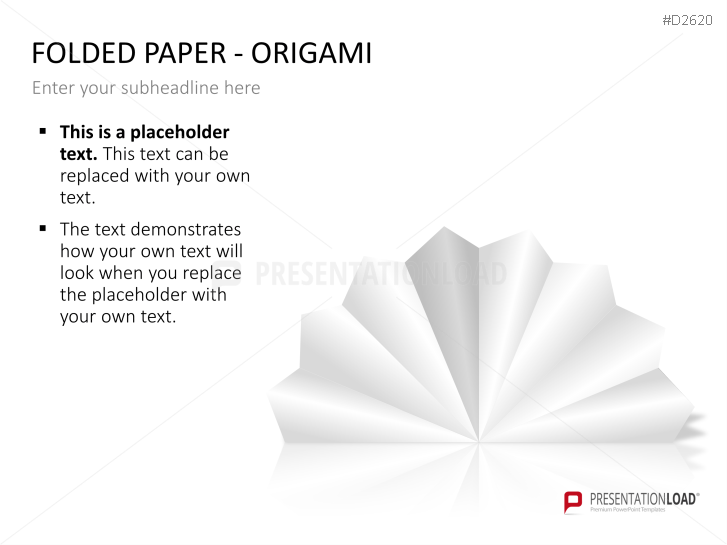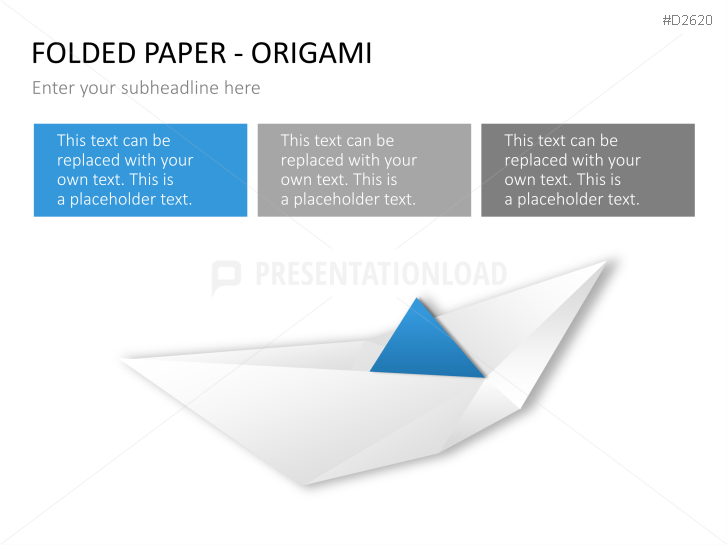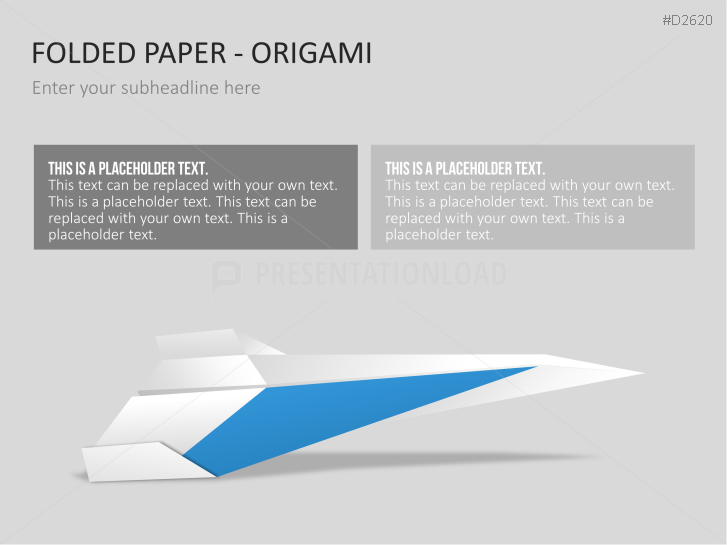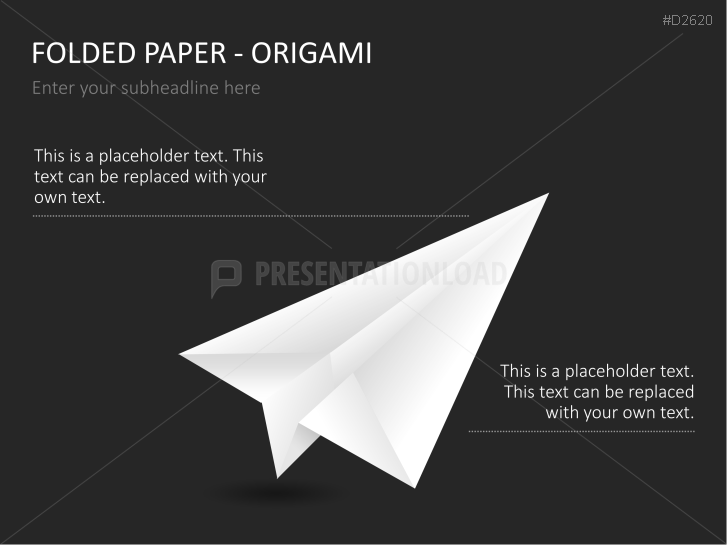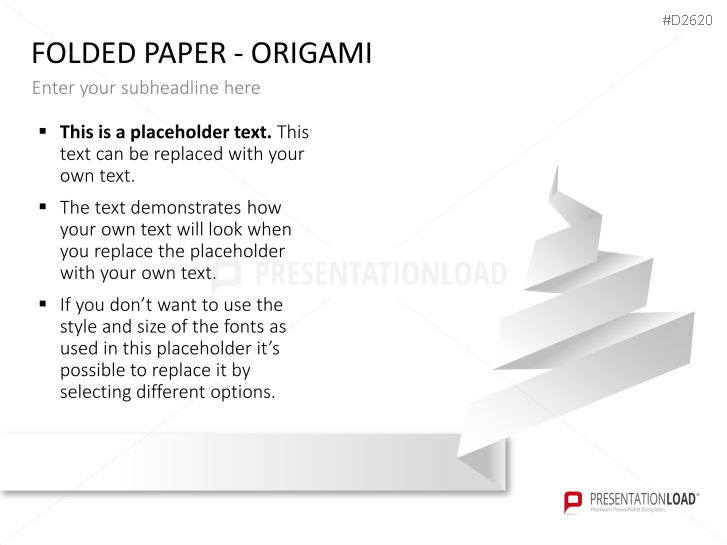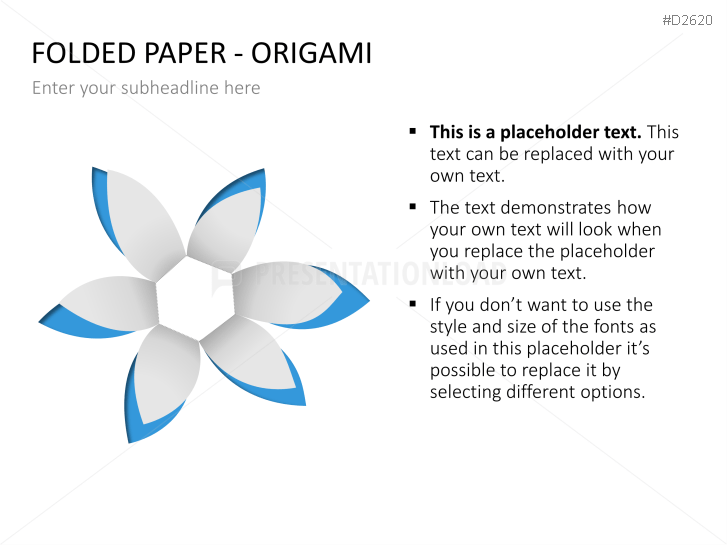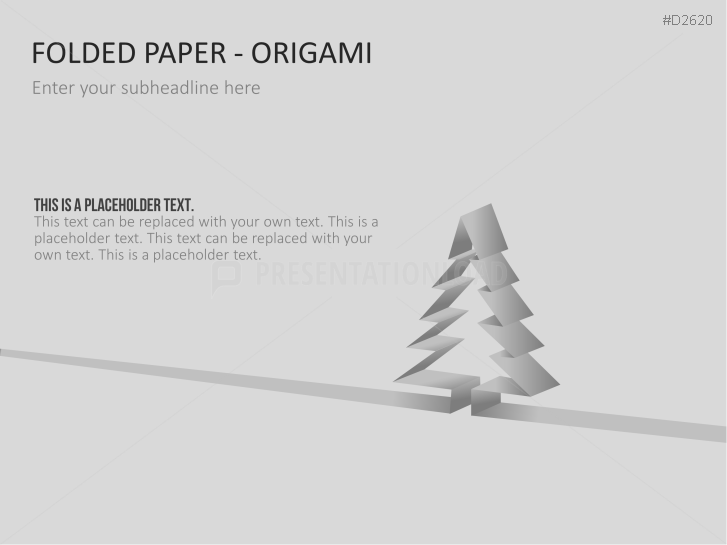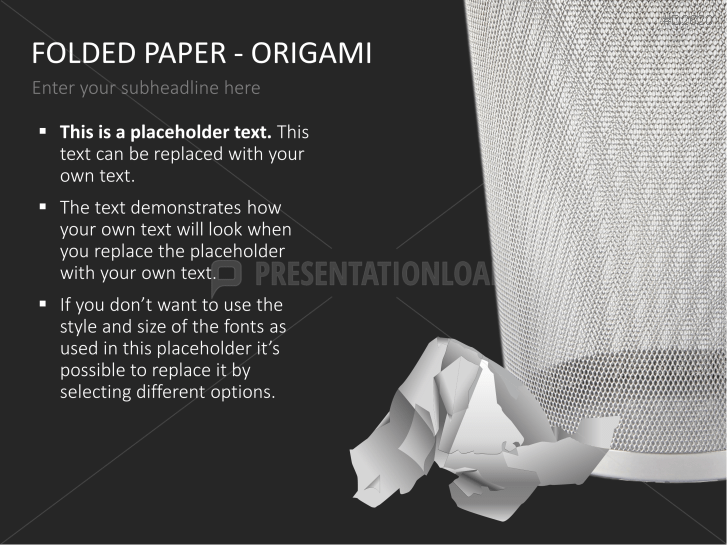 D2608 Folded Paper - Origami 2 (56 Slides)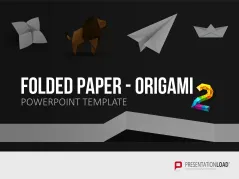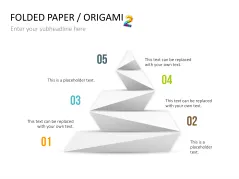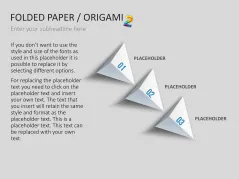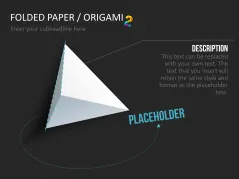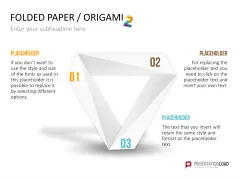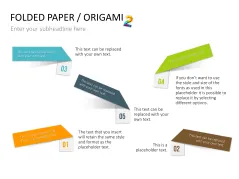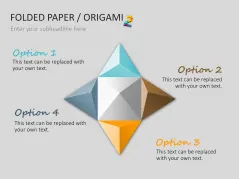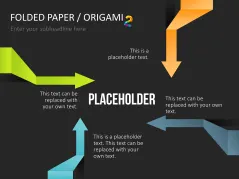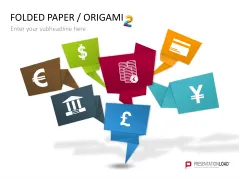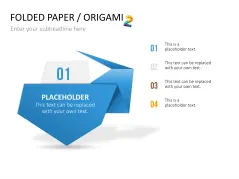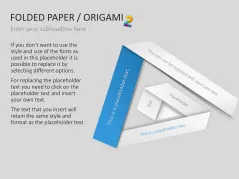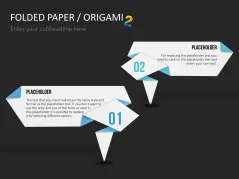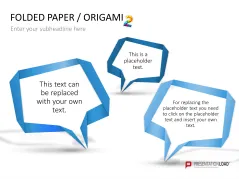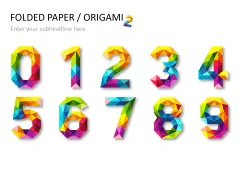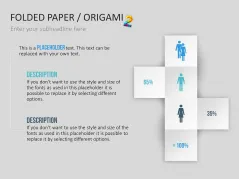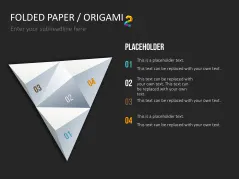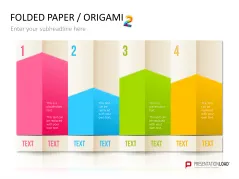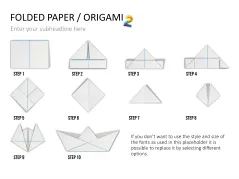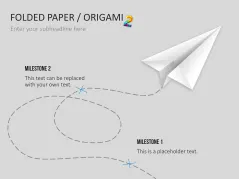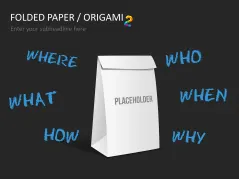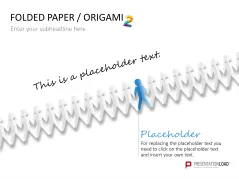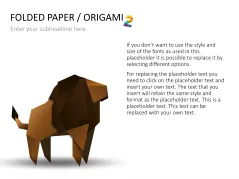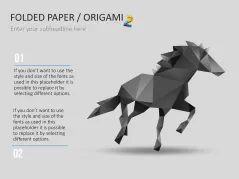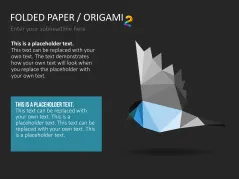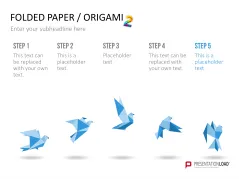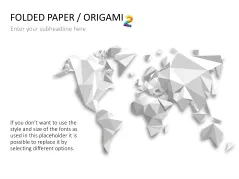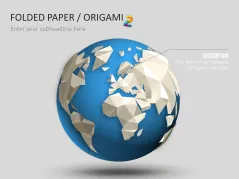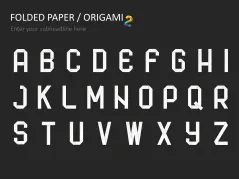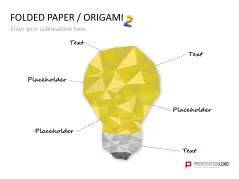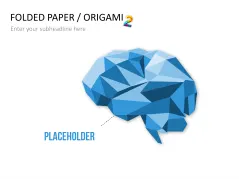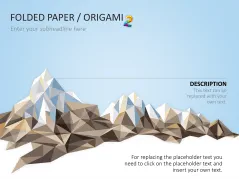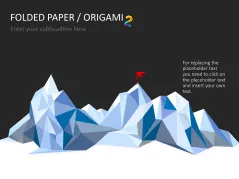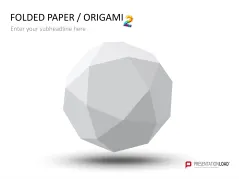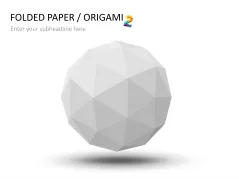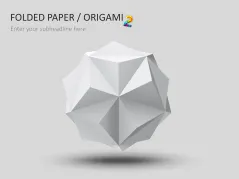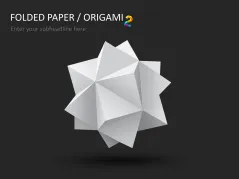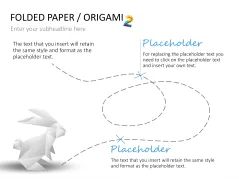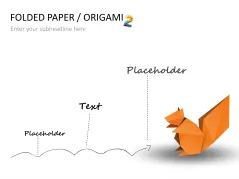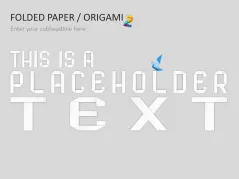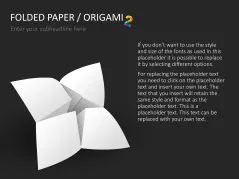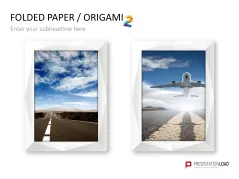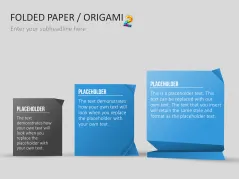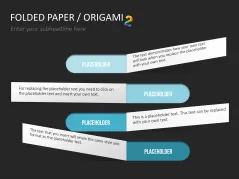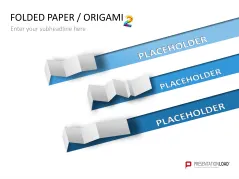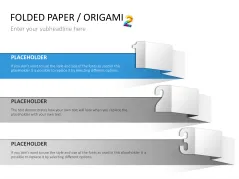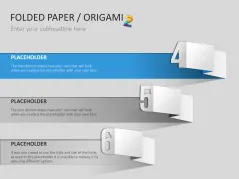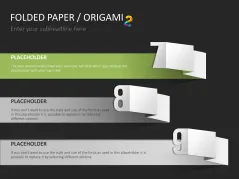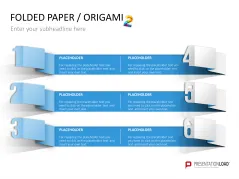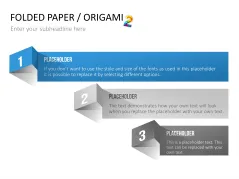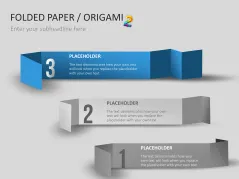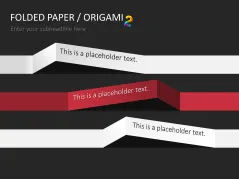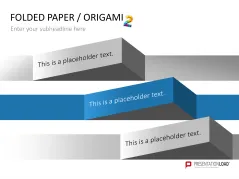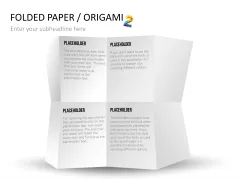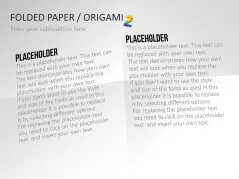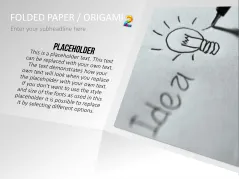 D2620 Folded Paper - Origami 1 (52 Slides)