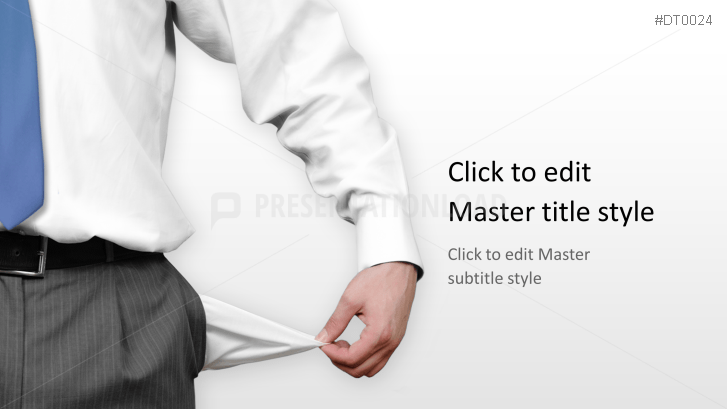 Track your Company's Performance and Prevent Insolvency.
Proactive Management
Once a company's liabilities exceed its assets and it can no longer pay debts on time, it is considered insolvent. Any outstanding debt can now be discharged either by contractually agreed-upon installments or by a third-party guarantee. Insolvency often marks the end of a company's existence. Your company's finance department should always monitor all income, expenses and financial projections to avoid high debt. Clarify your company's financial situation with this presentation and prevent potential insolvency at an early stage.
Intelligent Budget Planning
An empty trouser pocket as the cover slide serves to symbolize insolvency. Use our agenda and structuring slides to organize your presentation. Present up-to-date facts and figures about your current financial situation and calculate potential future trajectories using customizable charts and graphs. Choose from a wide range of business icons to focus on specific areas or departments. Keep a close eye on your company's financial performance, present your ideas on how to proceed, and maintain a proactive approach.
With Our Insolvency Set You Can
keep a close eye on your company's financial situation
present possible business strategies
focus on the topic of insolvency and its prevention
This Template Includes:
images of a helpless employee and empty trouser pockets as symbols of insolvency
graphics of everyday office work situations, office items and office buildings
Venn diagrams and infographics
column, pie and bar charts
business icons and company logos