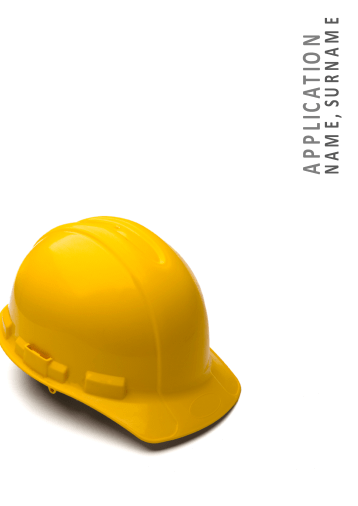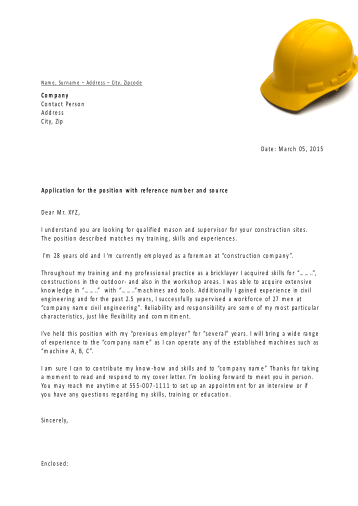 This application template set includes templates for cover letters, resume and cover page with pattern text and matching graphics as well as six slides with tips for a successful application.
Application Templates Designed for the Building Trade
If you are applying for a building trade such as bricklayers, carpenters, draftsman or the like, you can score points with your potential employer with application documents specially tailored to this industry. For example, you can create your cover page with corresponding building trade graphics and stand out from the mass of applications. Ensure that your documents remain positive in the memory of HR managers, and dramatically improve the chances of an invitation for an interview.
In addition, you will save a lot of time when you enter, for example, your CV data in preformatted text placeholders on professionally designed curriculum templates. This is particularly important if you wish to apply for several places at once who all have specified submission deadlines.
Set with Layouts, Sample Texts and Career Advice
In this set, templates for cover letter, resume and cover sheet with building trade "hard hat" graphics are also included. The sample application text is adapted to the work in the construction industry and can be arbitrarily supplemented or replaced. In addition to the application documents, the right way to communicate with the potential employer is an important success factor for the application. Therefore, there are six slides that contain valuable tips, such as the correct behavior at the interview as well as others.