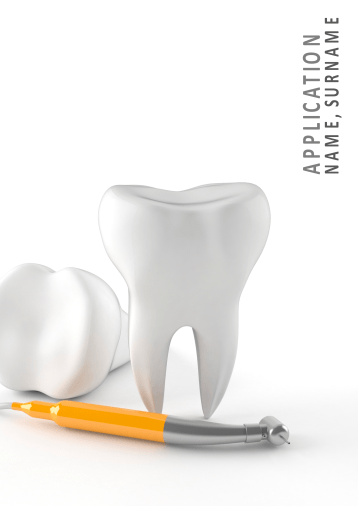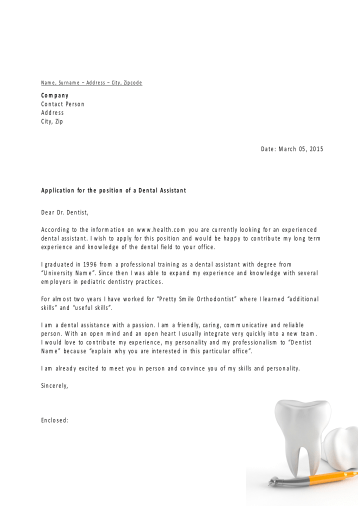 Professionally Designed PowerPoint Slides to Help You with the Application Process within the Dental Industry.
Slick, Modern Appearance
You've seen listings for jobs in the dental field which would be perfect for you. Now the application process begins. As deadlines for submissions are often tight, it's easy to run out of time and rush through the content and layout of your application.
Created specifically for the dental industry, our professionally designed application templates can help you stand out from the crowd.
Easily Customisable Materials
This set contains sample cover letters and CV templates for printing in A4 format, with images of teeth, a toothbrush and a drill. You can quickly customize these templates by adding your career information to placeholders to make a memorable application. In addition, there are slides containing useful tips, including what to do during an interview.
With Our Dental Job Application Template You Can
use materials specifically designed for the dental profession
save time when creating CVs and cover letters
make use of tips covering the entire application process