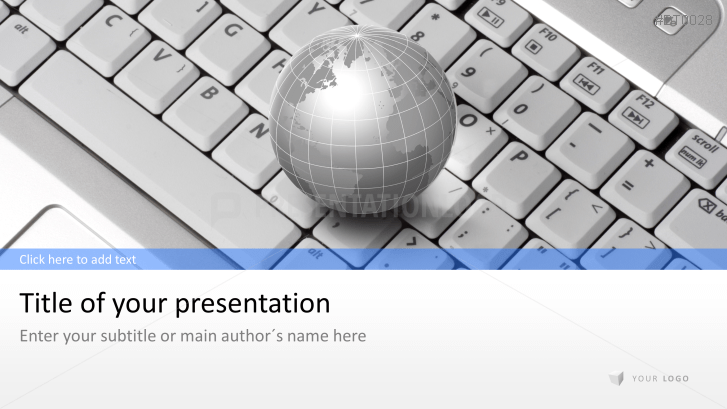 Present International Business Relationships and their Communication Channels with Maximum Impact.
International Trade in the Digital Age
International trade can bring significant benefits to any business. Whether you operate directly or indirectly in a foreign market, global networks have to be properly managed and your business needs to adapt. Your company needs to develop precise plans and strategies, and gain an overview of its international operations. Digital media can help you increase your company's efficiency and achieve better results for colleagues, business partners, clients and the company as a whole.
Worldwide Business
Use this PowerPoint template to create a structured and professional presentation about your company's international networks. The cover graphic of a globe on a keyboard symbolizes the use of digital media and the resulting communication between companies in different locations. You can visualize company-specific topics by means of additional images depicting business meetings or office buildings. In addition, this set offers a range of different charts to display sales figures or your customer base and many other tools, such as client and investor slides, tables and business icons, to create an individual and compelling presentation.
With Our Keyboard Globe Set You Can
deliver a structured overview of your global network
clarify international channels of communication
visualize statistics on national, international, and global business relations
This PowerPoint Template Includes:
powerful graphics of a globe on a keyboard
images of business people, commercial buildings, office equipment and stock prices
diagrams and tables for presenting and comparing international statistics
client and investor slides
business and social media icons