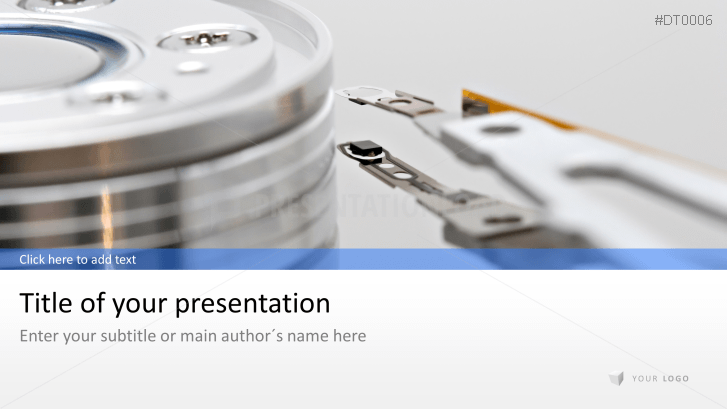 PowerPoint Template for Professional IT Presentations
The template theme Computer offers a well-arranged and sophisticated collection of impressive images and designs. To illustrate know-how, numbers, figures and important facts, this presentation set includes many features which guarantee a professional appearance.
Images of keyboards, cables, server racks, hard-discs, a computer mouse as well as pre-designed tables, a cover slide and an agenda slide, time lines, text slides and diagrams are included to support you in delivering a remarkable performance. Business related topics as well as developments, ideas and projects, testing and controlling can be displayed vividly and comprehensively.
The presentation templates can be used for various purposes. Some slides offer the option to introduce team members and colleagues; others help to illustrate professional cooperation. Additional features are business icons, infographics social media icons and a slide to present your contact information. For further assistance, a tutorial, which will guide you through the process of composing a professional business presentation, is also included.
Compatibility note: This product is optimized for PowerPoint versions 2007/2010 and 2013. In older versions of PowerPoint and in Mac Versions the usage of this product is limited. To open the PPT file in PowerPoint 2003 the "Microsoft Office Compatibility Pack" is required. It can be downloaded for free from the Microsoft website.