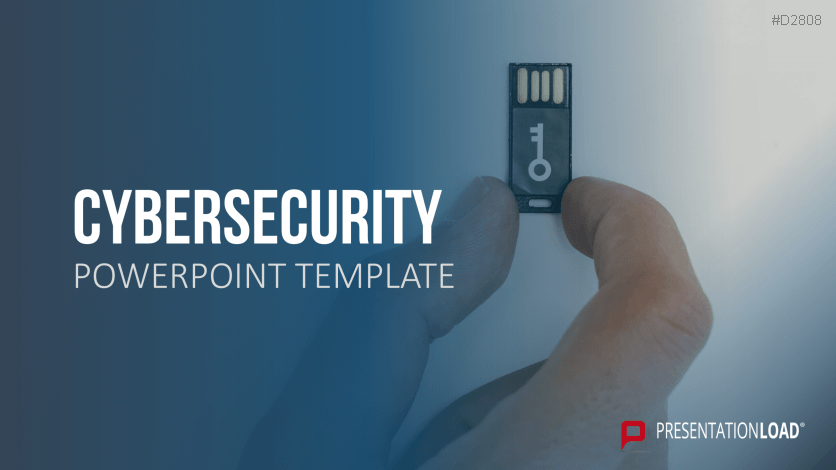 Threats on the World Wide Web
Cybersecurity focuses on the dangers and risks that arise from information and communications technology. Vulnerabilities in these IT systems can lead to sensitive data falling into the wrong hands or even being exploited fraudulently. This can only be prevented with an effective cybersecurity strategy.
Get out in front of hackers
These threats are extremely diverse: from the conventional hacker, who exploits a software system's vulnerabilities and errors for their own purposes, to programmed bots, which can move around a network almost autonomously and, for example, spy out data. Installing the right virus scanner is a crucial step in protecting against such threats, but it isn't enough. In a world of fast-paced tech developments, security strategies need to be continuously adapted.
With our Cybersecurity template, you can
present the core concept of your IT security strategy
use diagrams on security best practices
define a logical cybersecurity contingency plan
Our Cybersecurity PowerPoint template includes:
Definition
Glossary

Cyberspace
Development of the Industrial Revolution
Gap in Industry 4.0 risk assessment in the automation pyramid
Safety aspects of Industry 4.0
Platforms for (virtual) socializing
Data storage
Marketplace: retail and service industries
Statistics: banking
Politics
Public institutions: E-Government Development Index (EGDI)
Threats in cyberspace
Threat radar
Threat tree diagram
Complex threats
Evaluation of cyber risks
Cybersecurity problem systematics
Attacker classification
Cybercrime organizations
Top 10 industries affected by cyber attacks
Vulnerable systems
Spam
Malware
Botnets
Denial-of-service (DOS) attacks
Phishing
Nexus of a threat situation
Procedure for an APT attack
Types of cyber attacks causing damage to companies
Cyber-attack targets in Europe
Threat actors initiating cyber attacks
Domino effect on security incidents
Cyber threats with highest incidence and greatest impact
Estimated risk of cybercrime in companies in Germany
Increase in cyber attacks as estimated by companies
Significant cyber attacks
Cybersecurity myths
Internet security standards
Classification of IT security standards
Four steps to improve cybersecurity
Continuous steps of a security management process
Three lines of defense model
Creating an effective cybersecurity program
Tips for implementing a cybersecurity program
5 levels of cybersecurity flow processes
Security potential example
Critical infrastructure sectors in Germany
Critical infrastructure sectors in Germany
Network and information security
Cybersecurity for individuals
Corporate risks worldwide (Allianz Risk Barometer, 2022)
Key takeaways from chief information officers (CIOs) and post-pandemic strategies
Cybersecurity checklists