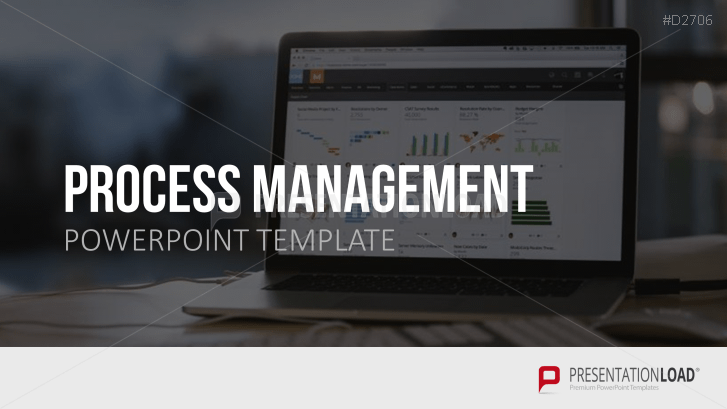 This PowerPoint set includes BPM cycles (Business Process Management), implementation tools, definitions, analyses and assessment templates and many more designs and business elements on process management.
Develop Business Processes Further
Process management serves to plan, design and implement business processes and to continuously increase business efficiency. Objectives of process management are, for instance, a precise definition of business procedures, cost calculations, better qualities of the end product and other business-oriented optimization components.
Define and Optimize Business Processes
Use different process definitions and illustrate the direction your enterprise is heading. Crucial for entrepreneurial and economic growth is the continuous enhancement of all proceedings within the company. Process management templates provide professional assistance when planning and presenting corporate goals and guarantee professional monitoring.
Process Management PowerPoint Set
Receive a broad collection of definitions and optimization approaches on professionally designed PowerPoint slides and hold convincing presentations by using PowerPoint business templates. Use analyses and assessment templates, illustrations of the BPM cycle and other predesigned process management elements.

PowerPoint Templates Include:
definitions and charts on process management

process illustrations

control circuit templates

analyses and assessment templates

pros and cons of process management

BPM cycle templates (tables and charts)

implementation tools

process status templates

illustrative BPM cycle designs