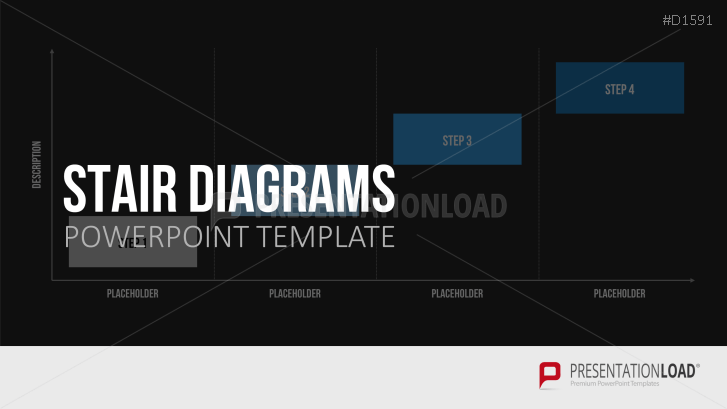 Use Step Diagrams to Plan and Develop Your Project.
Keep an Eye on Your Project
A step diagram can show you where you and your team are in a project and what you need to do next. A step diagram is a flexible tool; it helps you to not just keep track, but to incorporate new ideas and innovations that may emerge at a later stage of the project.
Steps to Success
Developments and processes can be presented easily and clearly with step diagrams. Your team can see at a glance what needs to be done next and where mistakes might happen. Even with major changes, your team can be quickly brought up to date.
With Our Step Diagrams You Can
keep a constant eye on your project
plan workflows efficiently
bring your team up to date
This PowerPoint Template Contains:
step diagrams with up to ten steps
ascending and descending step arrangements
various designs (e.g., step and matrix variants)