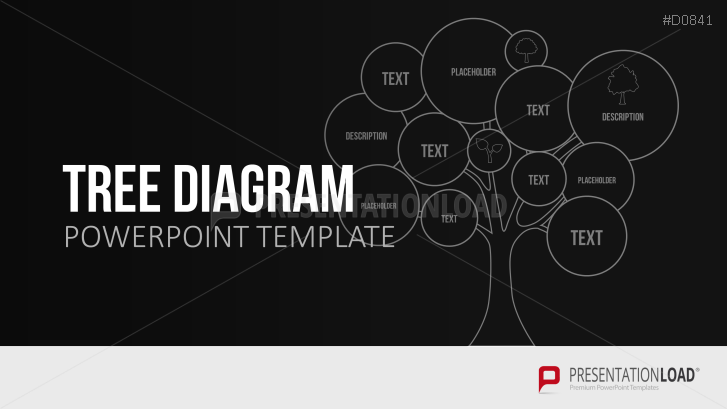 Illustrate different project levels by using tree graphics which exemplify various stages of growth.
The Growing Project
Projects, like trees, continuously grow and develop, thus needing a strong footing. To illustrate such matters, tree metaphors are particularly suitable.
Step by Step
A lot of effort is required to execute project plans most efficiently. Tree diagrams help you to illustrate how your project starts to grow fruit and how different project stages are interconnected. Comment on these PowerPoint slides and graphics and explain your project strategies by using tree metaphors.
Tree Diagrams Allows to
display periods of growth
explain and exemplify single project stages
design new approaches

PowerPoint Templates Include
tree graphics in different growth phases
colorful comment boxes