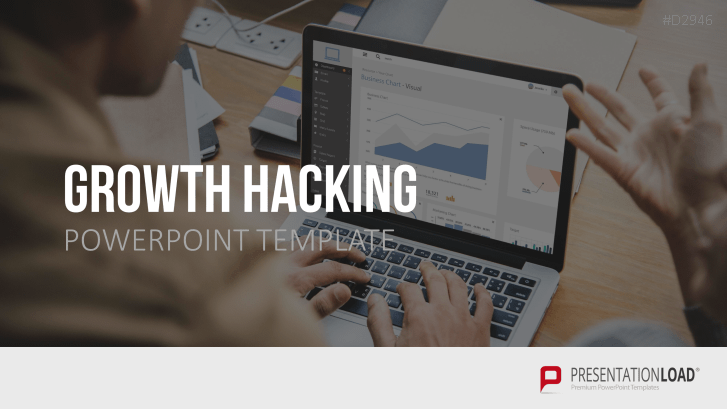 Present the basics of growth hacking and develop your own strategy with this PowerPoint template.
Innovative Strategies for Rapid Growth
Growth hacking is a marketing technique developed by startups to generate cost-effective and rapid growth. It uses creative and inventive tactics, called hacks. Growth hacking is a fusion of different online marketing measures and new combinations are constantly being tested. If one method doesn't deliver measurable success, another method is immediately put into action.
Growth Hacking in Your Company
Growth hacking is not only beneficial for startups, but for established companies as well. Existing organizational structures make way for innovative marketing measures, allowing effective hacks to be created with available resources.
Use this template to present growth hacking basics, strategies, and methods. Information on building an optimal growth hacking team, as well as tips for implementing growth hacking in established companies can be communicated in a visually appealing and clear layout.
With This PowerPoint Template, You Can
communicate important information on growth hacking

present growth hacking success stories

show how to build an effective growth hacking team
This PowerPoint Template Includes:
a definition

basic information

myths about growth hacking

the difference between growth hacking and traditional marketing

successful growth hacks

strategies

information on the ideal growth hacking team

tips for established companies

an outlook