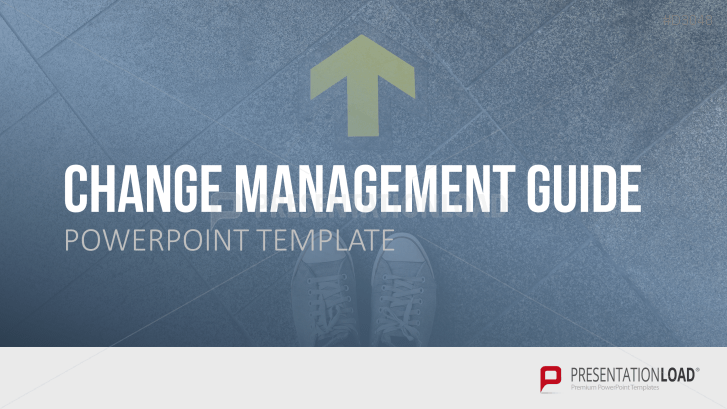 Present the optimal change management process for your company and present your initiatives for successful change management.
The Role of Leadership in Change
Digital networking is constantly evolving as technical developments are causing ever greater change. Companies must adapt to these new conditions to remain competitive. As a result, executives are often expected to take on the role of change managers and guide their company through change processes.
Prepare for New Responsibilities
With our presentation, managers can clearly communicate their change strategy. Various definitions and diagrams provide detailed information, such as role allocation, the communication process during change and how to respond to resistance to change. Kotter's 8 Steps of Change provide a detailed description of the appropriate actions for each change phase.
With the Change Management Guide for PowerPoint, You Can
summarize the most important steps of change implementation

provide an overview of how to address challenges in change management

define key criteria for successful communication during the change process
This PowerPoint Template Includes:
executives as change managers

creating change navigators

developing a clear vision

role allocation

Kotter's 8 Steps of Change

communication strategy

Bridges' Transition Model

communication tips

advantages and disadvantages of different communication channels

troubleshooting

three phases of employee commitment to change

managing employee reactions to change