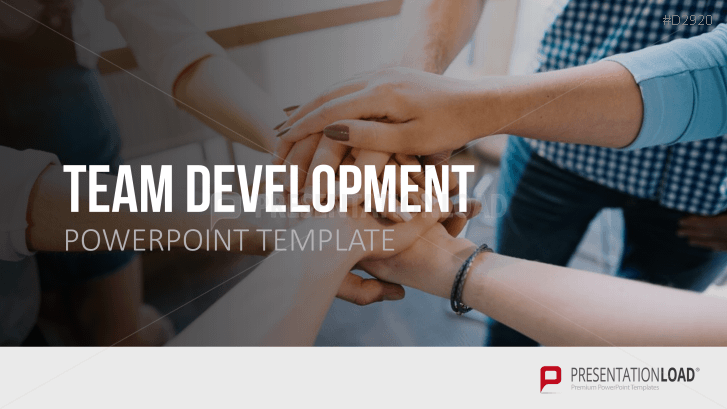 Strengthen team spirit in your company and illustrate the different phases of team development with clear diagrams.
Team Development and Motivation
Team development aims to increase each individual team member's productivity. It focuses on collective problem solving and maximizing potential.
The different team development models illustrate how common goals and understanding form the basis of effective teamwork. Giving team members specific roles can help motivate unproductive teams. Various personality tests help team leaders gain a better understanding of individual team members and can help form a well-balanced team with an appropriate distribution of tasks.
Team Maintenance and Management
Team-building exercises can help circumvent problems by highlighting the expectations and goals of the team. Team members can also work together on a Solution Circle which identifies past conditions, negative conditions, and desired conditions. Team development is improved through positive team dynamics, which is achieved through the individual motivation of team members and the right leadership.
This template on team development highlights effective teamwork. It illustrates how to stimulate team communication and increase efficiency. This presentation will help you present the leadership and structuring models necessary to build team spirit. Use it to present possible challenges and solutions, as well as methods to increase motivation.
With This PowerPoint Template, You Can
illustrate the various aspects of a successful team

identify challenges within your team

identify solutions for unproductive teams
This PowerPoint Template Includes:
a definition

objectives of team development

stages of team development

DISC assessment

MBTI assessment

resilience management

solution circle

team intervention

the five dysfunctions of a team