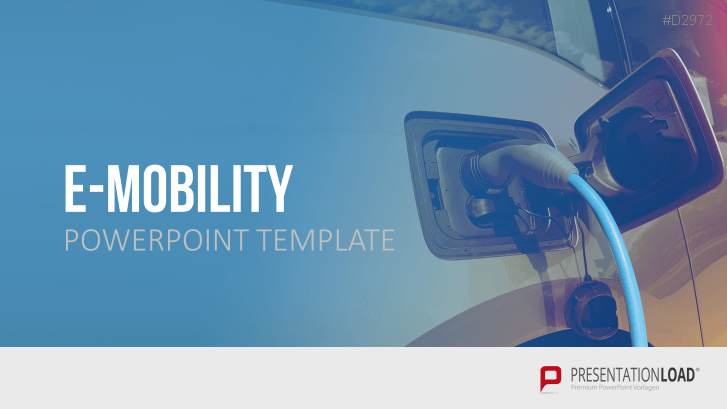 Present the technological basics, advantages and disadvantages, as well as the economic factors surrounding e-mobility (electric mobility) to your customers and colleagues.
Powertrain Electrification
The demand for environmentally friendly transport solutions continues to increase. As a result, electric powertrains are a growing trend in the automotive sector. Government, manufacturers, and drivers are turning away from fossil fuels and looking towards renewable energies to reduce harmful emissions.
Electric mobility has played an important role in the energy revolution. More and more electric cars are being bought every year, triggering the need to review and redesign energy infrastructures. A further development is the complete automation of electric vehicles to facilitate a more comfortable driving experience.
Explanations and Infographics on E-Mobility
This PowerPoint template offers a comprehensive foundation for your e-mobility presentation. It provides a vivid overview of the various means of electric transport, as well as information on e-mobility technology and infrastructures. This template illustrates important economic factors using graphs and statistics, and compares the advantages and disadvantages of e-mobility.
With the E-Mobility PowerPoint Template, You Can
clearly explain the technical principles of e-mobility

assess the advantages and disadvantages of (full) electrification

familiarize drivers with e-mobility
This PowerPoint Template Includes:
a definition

the basics of e-mobility

slides on the environmental impact of e-mobility

a market overview

information on various infrastructures

infographics and diagrams

insight into future goals

information on autonomous driving