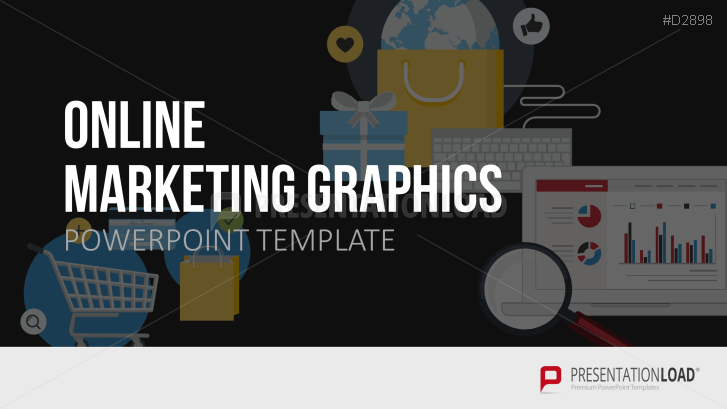 Use the Online Marketing Graphics template to illustrate your marketing strategies in PowerPoint presentations.
Expressive Design
The Online Marketing Graphics template depicts numerous different marketing strategies. These graphics can be used to clarify various strategies and visualize individual characteristics.
Numerous Display Options
The singularity of these graphics lies in their ability to illustrate a strategy in different variations. Graphics enrich any presentation by replacing text and providing visual anchors. They help engage an audience and make content more memorable.
Our graphics can be used not only to present various marketing strategies but to delineate and explain them as well. Use our graphics to visualize individual strategies, enable associations, and ensure your content is easily understood.
With This PowerPoint Template, You Can
visualize various marketing strategies

use images to clarify a strategy's focus

design individual presentations with a variety of different graphics
This Template Includes:
graphics for marketing strategies

an extensive toolbox with design suggestions

vector graphics on topics such as innovation, purchasing, finance, online etc.

graphics for the following marketing categories: digital marketing, e-commerce, email marketing, social media marketing