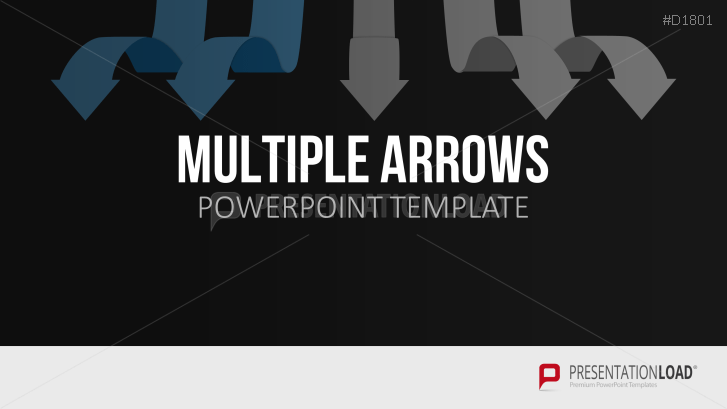 Template set includes various designs of arrows to use in PowerPoint presentations which serve to illustrate plans, projects and processes.
Arrows as Versatile Symbols
Arrows can have many different functions and appear in a variety of day-to-day situations. In mathematical fields they symbolize sequences, in others they can indicate directions and structure mind maps or they can organize your shopping list. The flexibility of meanings implies a broad field of applications for arrow graphics.
Count, Structure, Summarize
To adapt to these conditions, the PowerPoint templates, Multiple Arrows, offer a wide range of design options and can be used for a number of purposes and presentation objectives. Use arrow templates to divide one unit into various subunits and exemplify how your organization is structured.
Use arrow symbols to illustrate consequences of certain subject matters and how entrepreneurial interventions can affect business procedures or to show money and investment flows.
Benefit from Multiple Arrow Templates through
a wide-ranging usability

modern designs

a variety of placeholders to add individual content

PowerPoint Templates Include
various arrow designs

arrows as consequence symbols

arrows as summary symbols

arrows to structure content