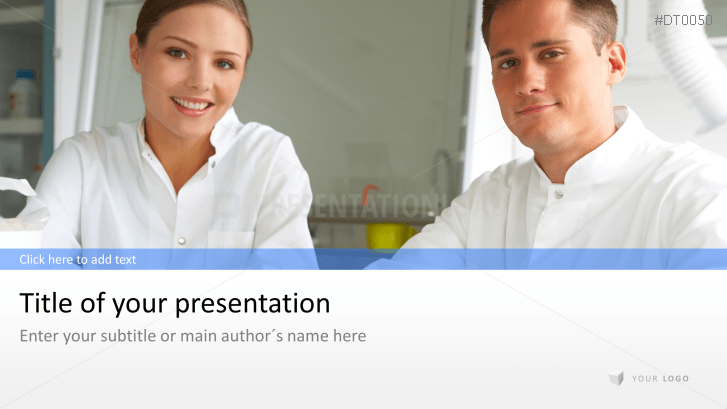 Successfully Recruit Junior Pharmaceutical and Medical Professionals to Your Company.
Fresh Perspectives
A pharmaceutical company needs to be up to date both technically and in the field of research. One way to keep up with the current zeitgeist is to offer further training and seminars for your team; another is to complement your team with competent junior staff. It is often the mix of experience and new ideas that drives the progress of an innovative company. Young pharmacists and physicians in particular are often closer to cutting-edge theoretical research than more experienced professionals, due to their more recent academic training. Use this template to attract new employees and give your company fresh perspectives.
A Strong Company Profile
Present your pharmaceutical company to potential business partners or scientific staff in a transparent and open manner. A selection of professional images of various medications, syringes and a DNA helix can be used to organize your presentation by topic. For personnel-related content there are images of young doctors, business people and a handshake. Offer financial clarity in your presentation by visualizing facts and figures about your company using diagrams, graphs or infographics. Strengthen your powers of persuasion with credibility and authenticity.
With Our Pharmacy Set You Can
easily create an overview of your pharmaceutical company
convince potential hires of your credibility and creativity
visualize possible developments and illustrate statistics with a range of diagrams and charts
This Template Includes:
images of drugs, syringes, a pestle and mortar, a neural net and a DNA helix
photographs of white doctor's coats, two young doctors and business people
Venn diagrams and infographics
column, pie and bar charts
business icons and company logos