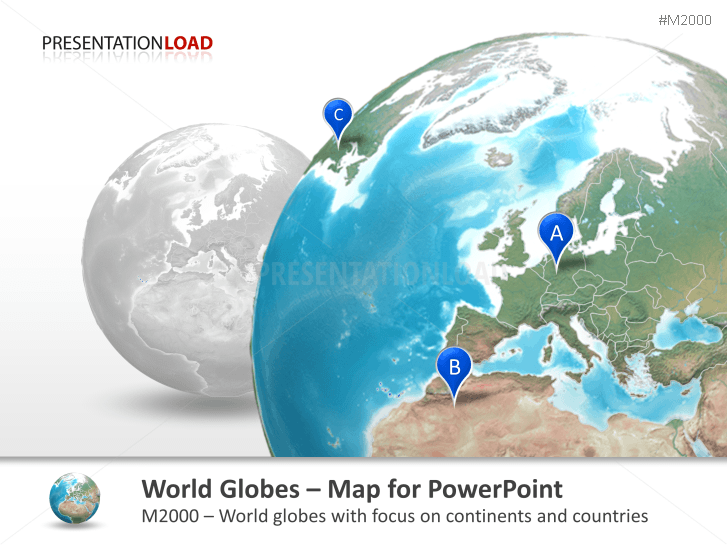 World Globes with countries for PowerPoint presentations.
This PowerPoint Template consists of attractive 3D World Globes with satellite pictures. Each globe shows a certain geographic section that represents Europe, the Middle East, North America and Africa for example. Additionally every country is provided with a shape that can be edited (outline / area), which enables you to highlight individual countries or regions with different colors.
Compatibility note: This product is designed for PowerPoint versions 2007/2010 and 2013. Older PowerPoint or Mac versions may show compatibility difficulties. To open the pptx file in PowerPoint 2003 the "Microsoft Office Compatibility Pack" is required. It can be downloaded on the Microsoft Homepage free of charge.