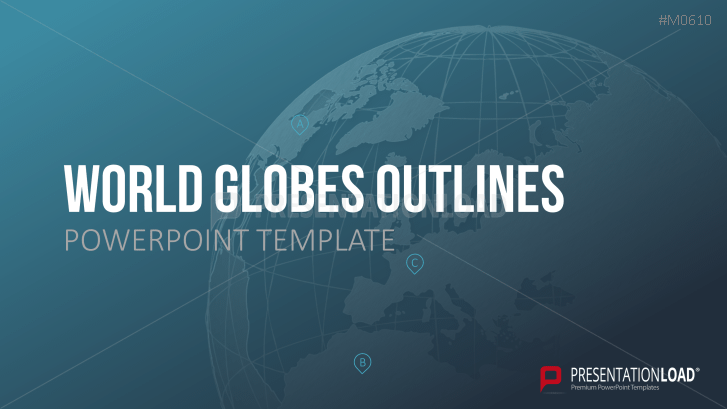 Globe set with focus on continents and regions of the world for PowerPoint presentations
Display your global company locations, business relations or your customer network using these expressive globes. You'll receive the globes in a PowerPoint template optimized for business and marketing presentations. The globes are drawn in detail and consist of editable vector shapes, which can be adjusted with only a few clicks to the individual requirements. Placeholder text and labels can be changed or deleted directly in PowerPoint. Continents are available in an overall outline and can't be edited separately. Political borders are not represented in this set.

Compatibility note: This product is optimized for PowerPoint versions 2007/2010 and 2013. In older versions of PowerPoint the usage of this product is limited.  To open the PPT file in PowerPoint 2003 the "Microsoft Office Compatibility Pack" is required. It can be downloaded for free from the Microsoft website.