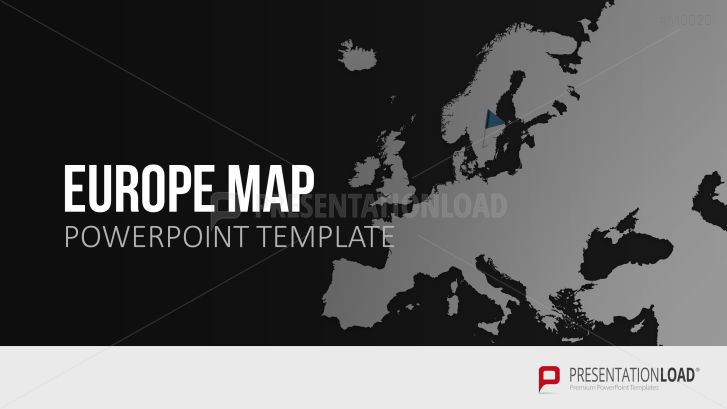 See the European regions at a glance with the European Map including its country borders and capitals.
Single European Market
More than 40 states and microstates with their cultural, political and economic versatility make Europe a more attractive market for international companies. But the internal market of all EU states is the largest common economy in the world. Take advantage of our PowerPoint maps to illustrate the European market and its components.
Select Your Locations
A toolbar of markers (arrows, flags, etc.) helps to show, for example, each location of your company. Additional information on each maker can be added with the use of a selection of different chart types.
Every European state is implemented in the map as an independent vector graphic. Each country can be easily recolored or highlighted in a different way. If you only need a few states for your presentation, you can easily copy from the map and move freely.
Our PowerPoint European Maps help
to show various locations in Europe
to emphasize each country separately
to pin charts and other diagrams on the map
PowerPoint Templates Include
an outline map of Europe with marking options (arrows, lines or flags)
a political map of the European borders (color for each state can be customized)
a European map with marked capitals
Eastern and Western Europe as an independent part of the map
the European continent by the wealth of the population
data-driven diagram templates with Europe as a background (lines, columns and donut charts)
Illustrated States:
Albania
Andorra
Belgium
Bosnia and Herzegovina
Bulgaria
Denmark
Germany
Estonia
Finland
France
Greece
Great Britain
Ireland
Italy
Kosovo
Croatia
Latvia
Liechtenstein
Lithuania
Luxembourg
Malta
Macedonia
Moldova
Montenegro
The Netherlands
Norway
Austria
Poland
Portugal
Romania
Russia
San Marino
Sweden
Switzerland
Serbia
Slovakia
Slovenia
Spain
Czech Republic
Turkey
Ukraine
Hungary
Belarus