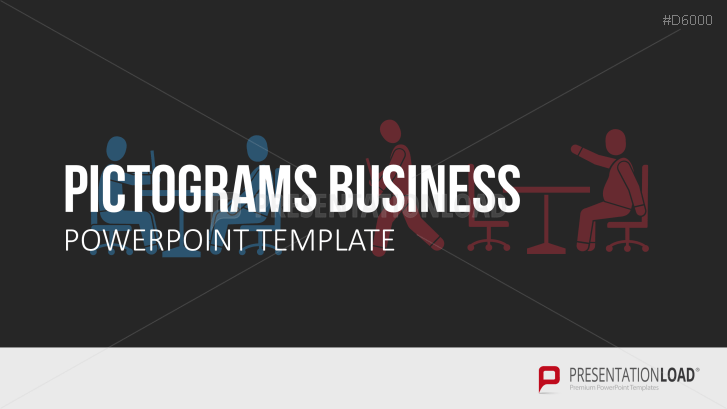 Illustrate everyday corporate life with business pictograms.
Represent Everyday Corporate Life
Business life is characterized by various operational and decision-making processes: Goals are defined, research is performed, tasks are distributed, and joint plans are developed. This PowerPoint template is designed to help you present such processes with a variety of pictograms.
Illustrate how problems, strategies, and solutions are discussed at the conference table, or visualize the focused work of your team with laptop pictograms. Our additional graphics illustrate presentations, meetings, and business transactions.
With This PowerPoint Template, You Can
graphically represent your company's everyday activities

symbolize important aspects such as teamwork

illustrate agreements between professionals
This Template Includes:
pictograms of typical business situations

people with laptops, bags, money, etc.

business meetings

diagrams with pictograms