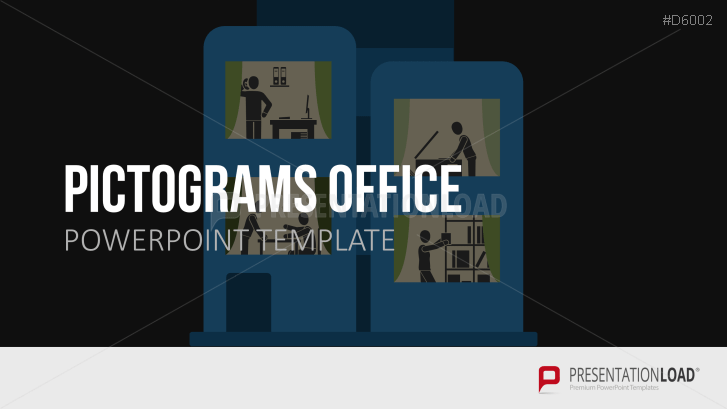 A PowerPoint template featuring pictograms to illustrate a wide variety of everyday office activities.
Present Your Workplace
With the pictograms in our graphic set, you can illustrate typical work day events and situations, such as presentations, team meetings, lunch breaks, and more. A wide variety of infographics are also included in this set, such as ascending text blocks to visualize different career levels, as well as a graphic with customizable speech bubbles for applicant and employee interviews.
With This PowerPoint Template, You Can
visualize your company's everyday office life

represent your employees' workflows

present figures and data with creative business pictograms
This Template Includes:
pictograms of various office situations

representations of everyday office life

various diagrams

infographics with pictograms