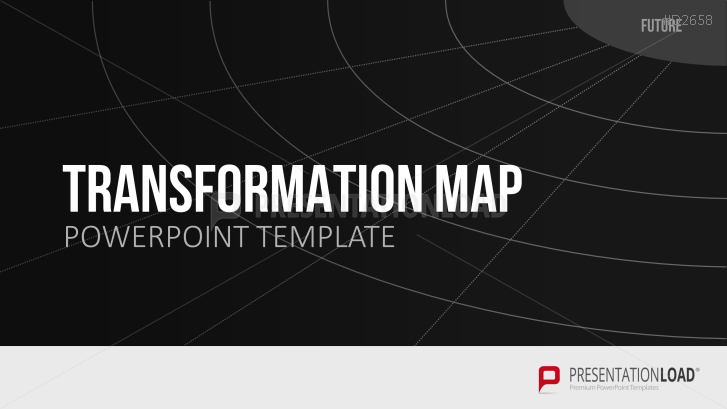 With the Transformation Map templates, clearly visualize your future plans, from individual components to the defined target, on maps in various designs with customized determinable time scales and category assignments.
Transformation Maps
A company can illustrate the stages and objectives of a plan, specifying the targeted period by using these maps. They consist of diagonal lines that make up timelines, which are associated with the left edge and the lower categories. These sun-like rays lead information fields from the bottom left to the top right to the goal of the planned conversion phase.
Find the Right Way Together
Transformation Maps are especially appropriate for workshops or team meetings where everyone is present to implement the vision of those involved. All proposed steps are clearly displayed on one side in chronological order and provide ideal brainstorming and upgrading options in an elaborate strategic plan.
Variety of Map Templates
The Transformation Map set contains templates in different styles with several categories, years and numbers of beams (up to six). Quickly enter and update your information and descriptions manually with premade placeholders. In addition, provide the possibility of comparing different strategies by color coding beams within the map.
With the Transformation Map templates for PowerPoint, You Can
illustrate your vision to your employees or develop it with them
quickly and easily set fixed timelines and measures to achieve the objective
have Transformation Maps in various professional designs

PowerPoint Templates Include
Transformation Maps with two to six arrangements of categories, years and beams
maps in different designs (dark background, colored beams, etc.)
text placeholders to quickly insert your information