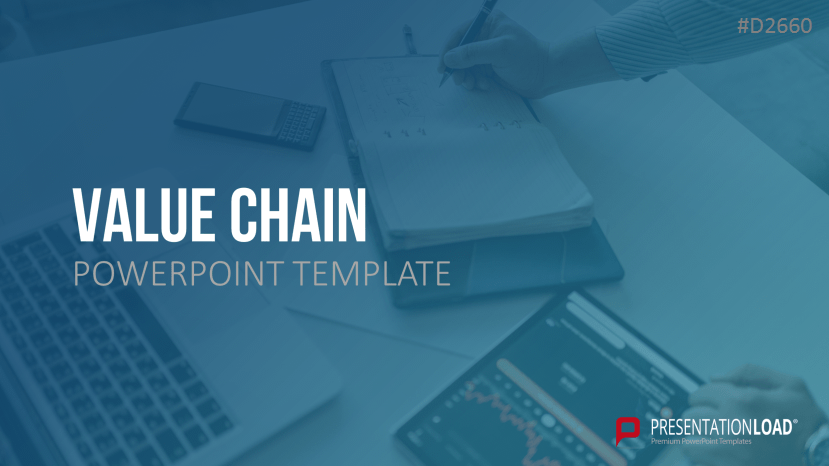 PowerPoint Template Bundle on Added Value and Value Proposition, with Slides for Value Chain, Value Comparison Matrix and Much More.
Optimizing Planning and Value Proposition
The first part of this bundled set covers the value chain; this enables you to clearly present production stages and associated business processes to create a comprehensive value analysis.
An important part of the value chain is the company's value proposition. The second part of the set deals with value proposition and a company's business model. The essential elements of price, product and service are highlighted and used to optimize and further develop the entire company.
Designing Clear Analyses
Optimize your company by tailoring specific processes to the value chain and improve your value proposition to your customers. By visualizing processes, you can define your value proposition and facilitate its implementation. The various value proposition builder framework model templates are particularly helpful. Use these tools to present competitive comparisons based on the principles of the value proposition builder and value comparison matrix. A wide variety of design variants are available to analyze your value chain, both in two-dimensional format and with three-dimensional effects. Visualize how your company's own value creation activities in production, outbound logistics, marketing and sales, and customer service in just a few simple steps.
With This Bundle You Can
clearly present your value creation activities
optimize your business model according to product, service and price
utilize various tools, including helpful questions and competitive comparisons
This PowerPoint Template Contains:
slide sets with different value chain designs
slides for presenting value proposition characteristics
various graphs and diagrams for value chain analyses
slides for a high concept pitch, value proposition canvas and customer value map
tips for increasing value proposition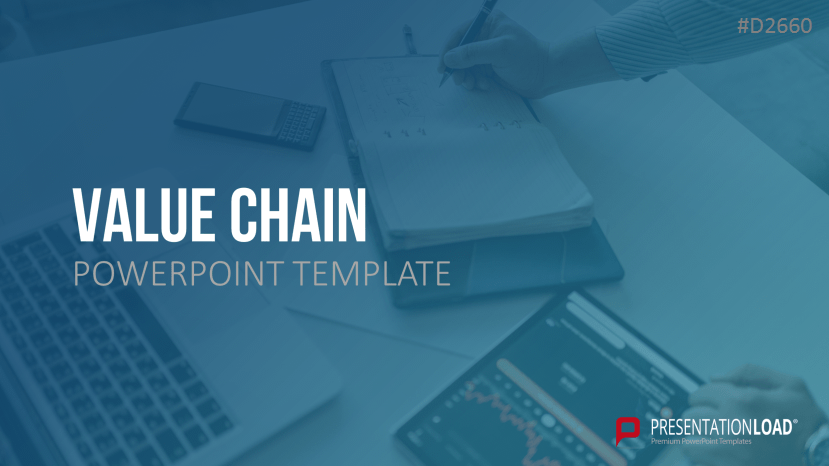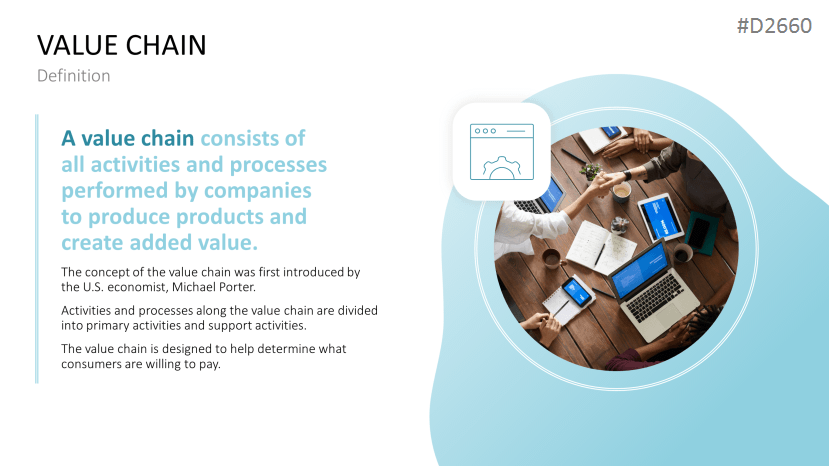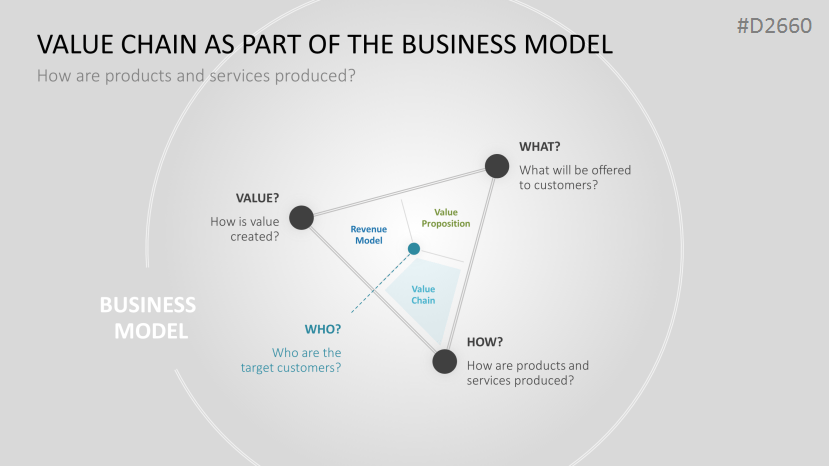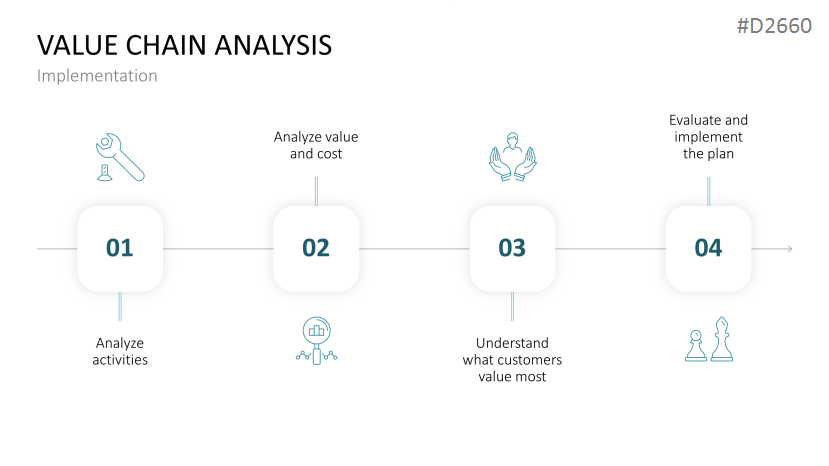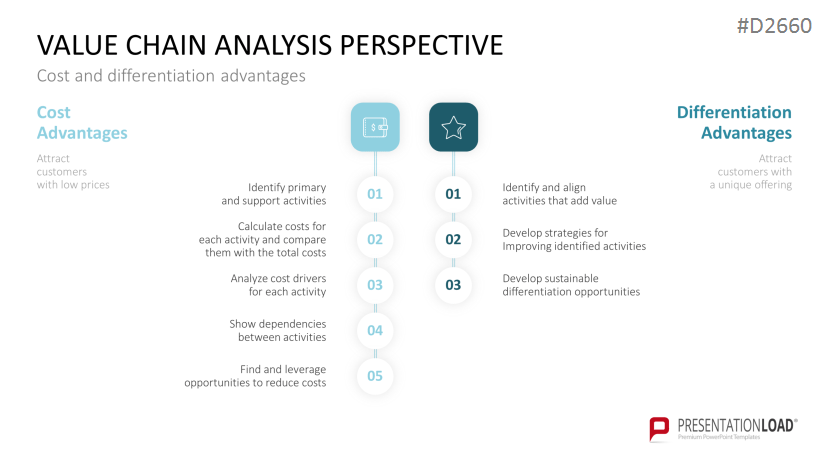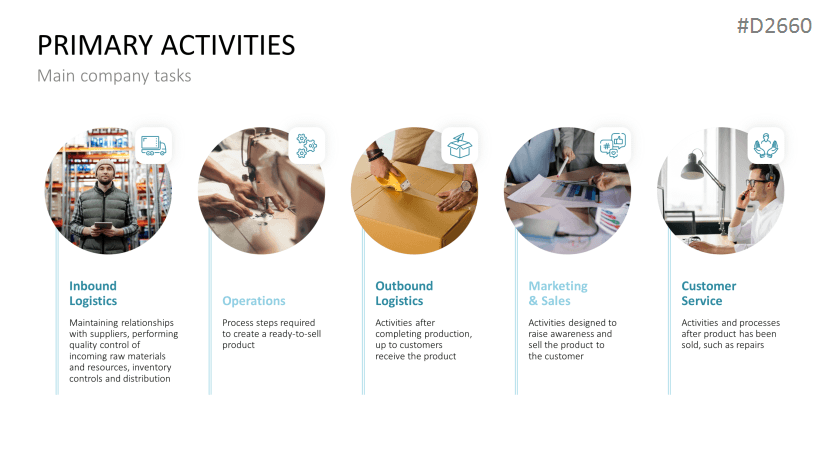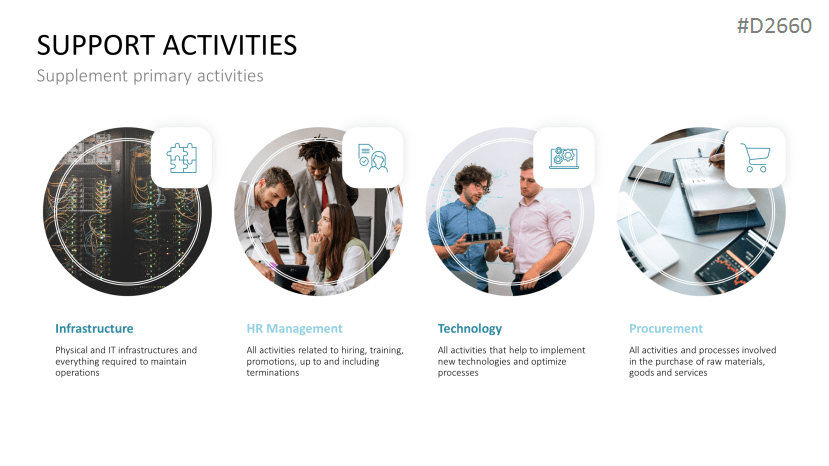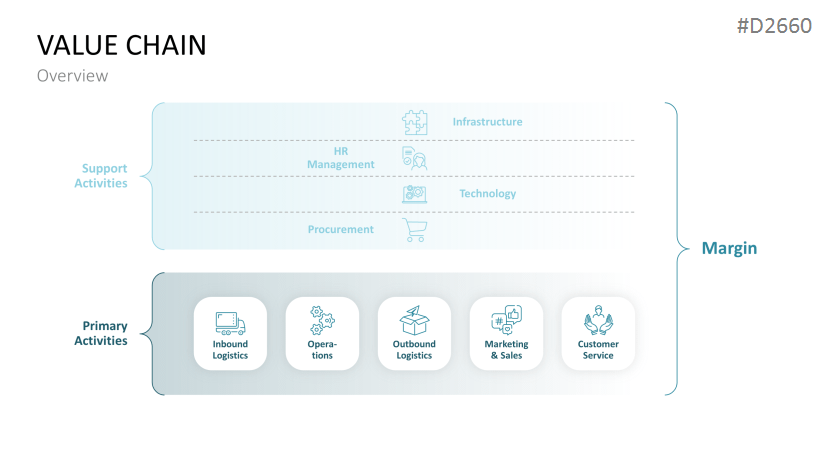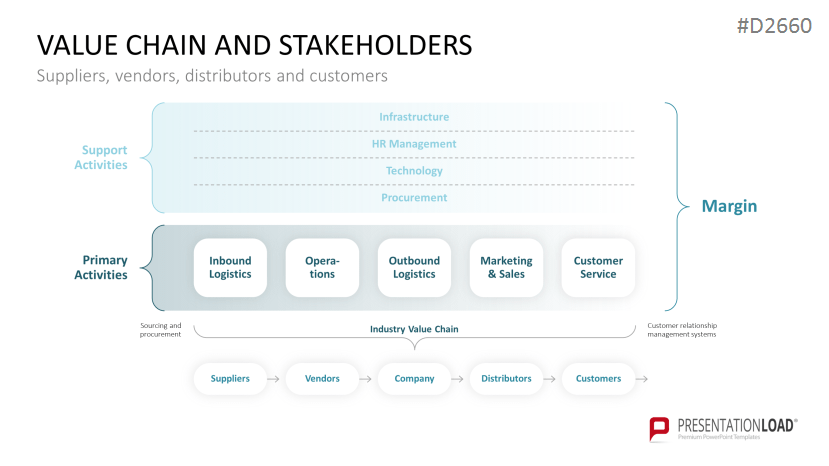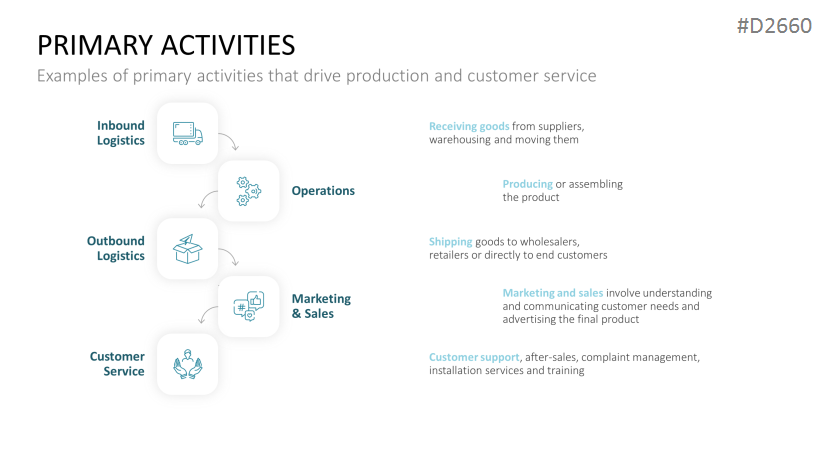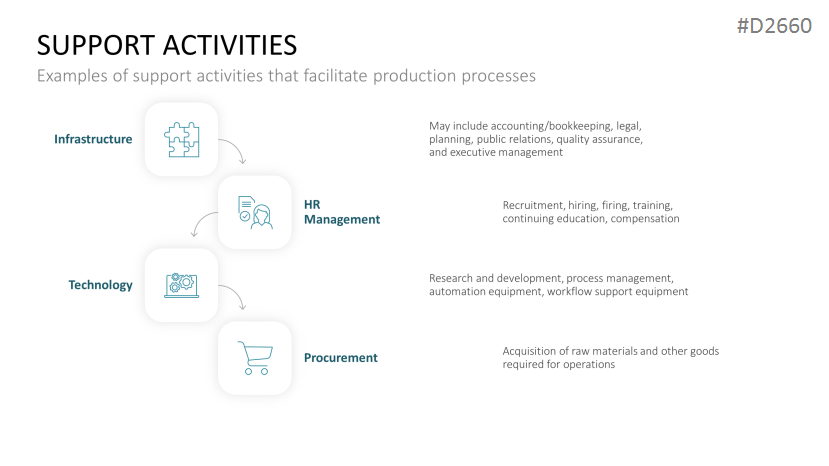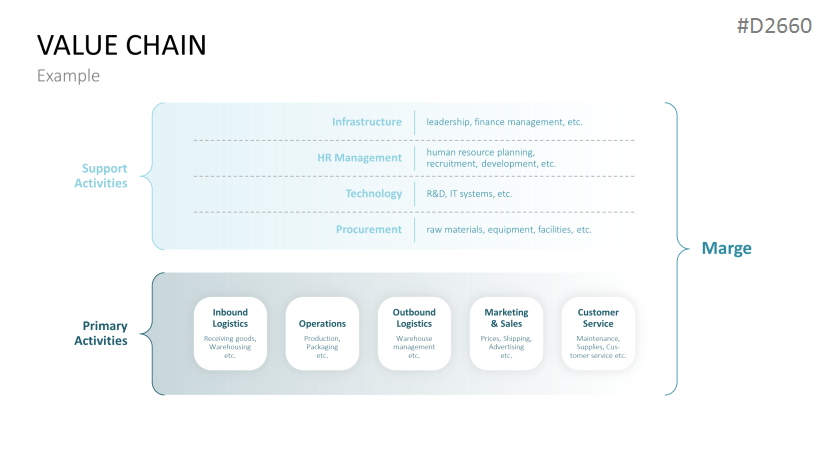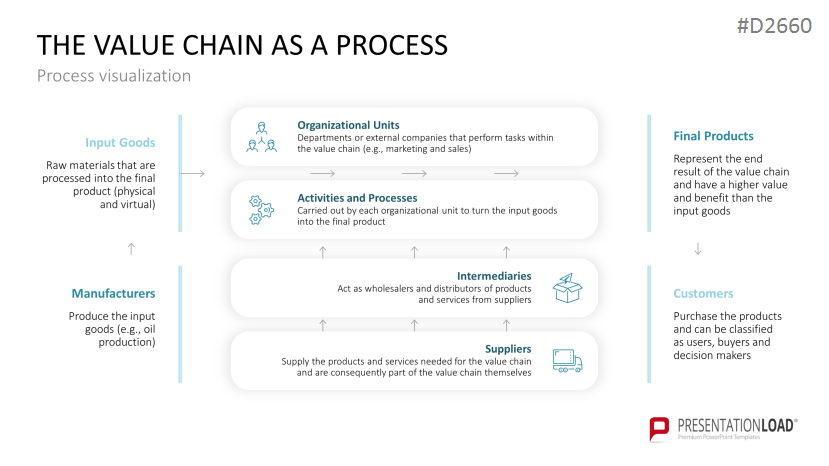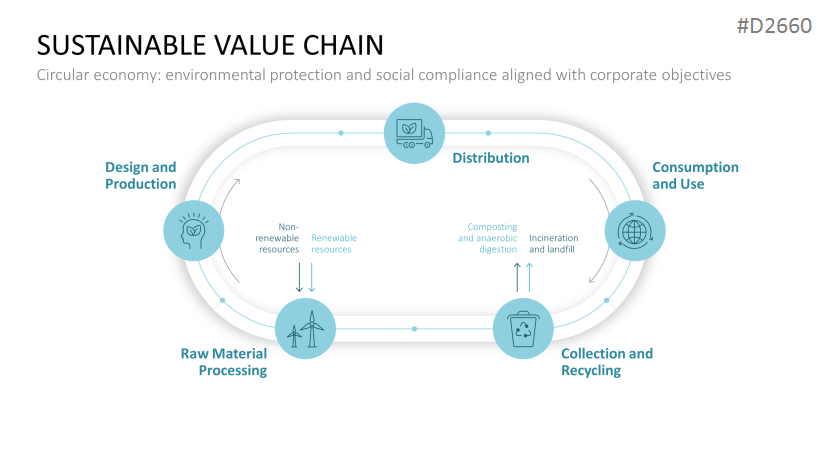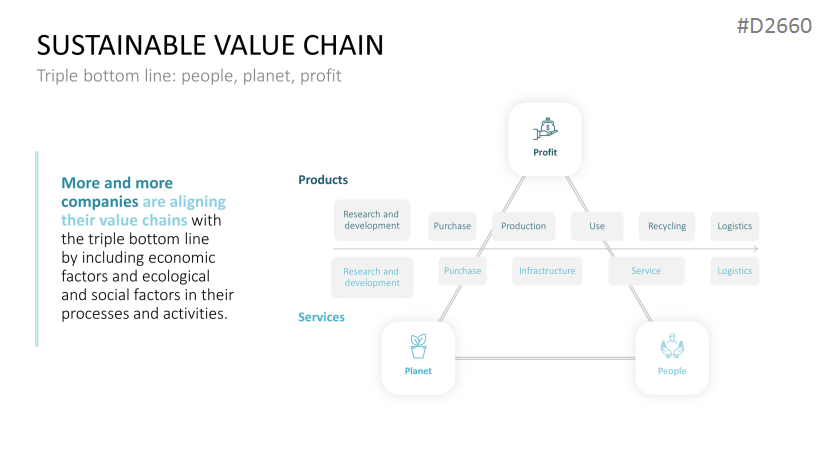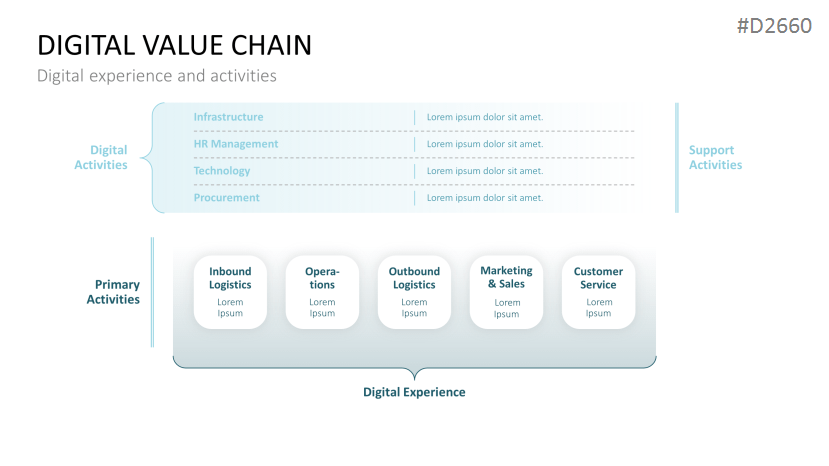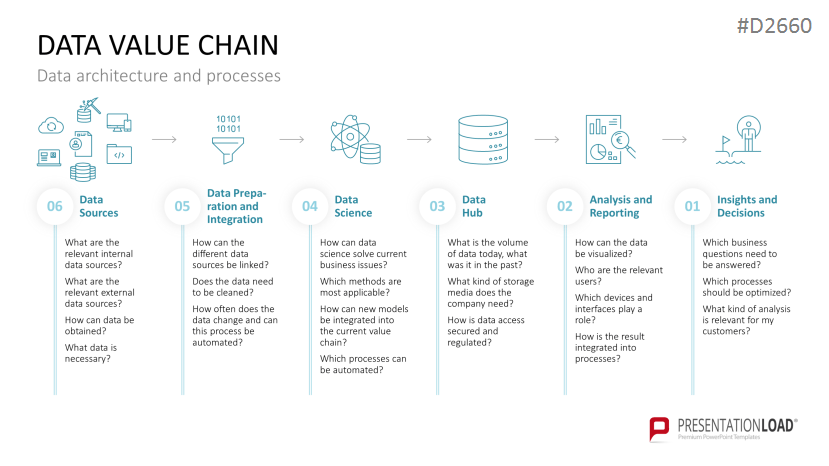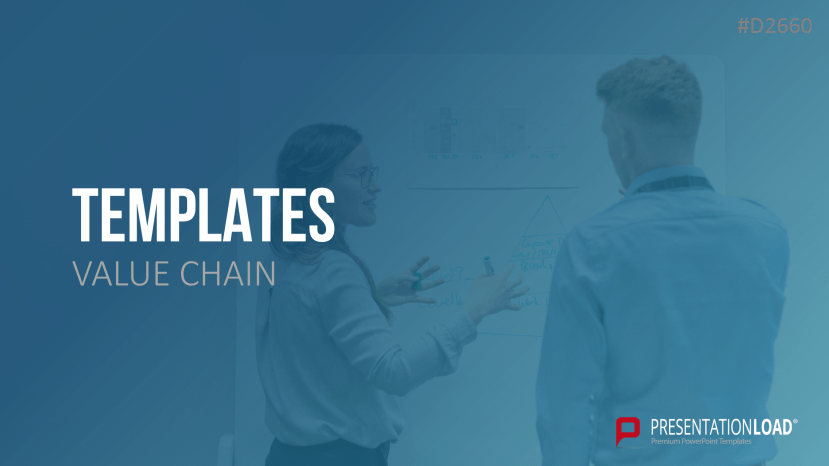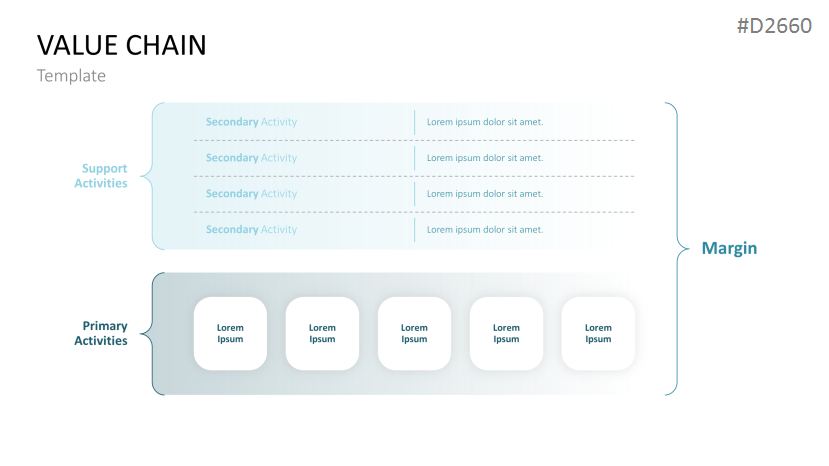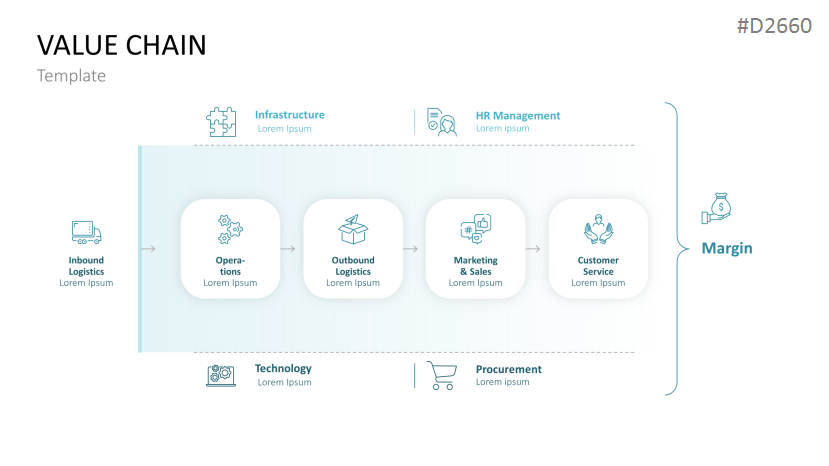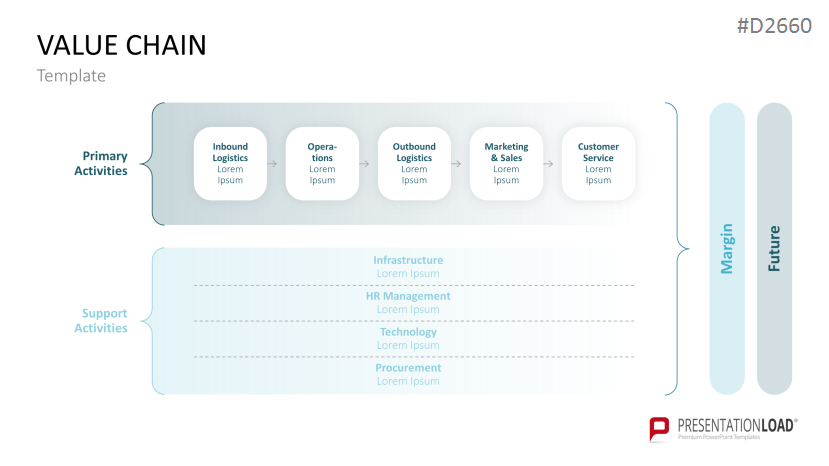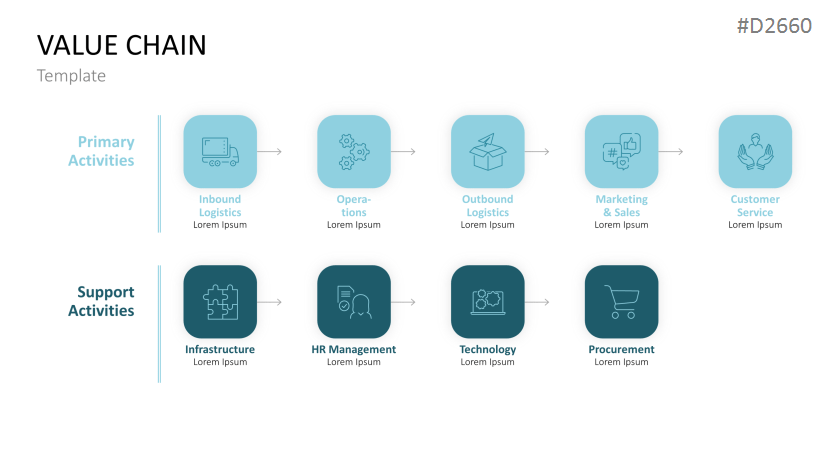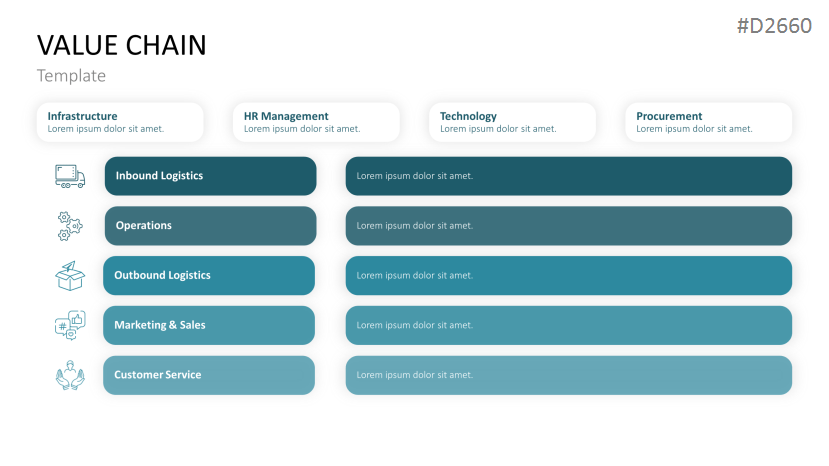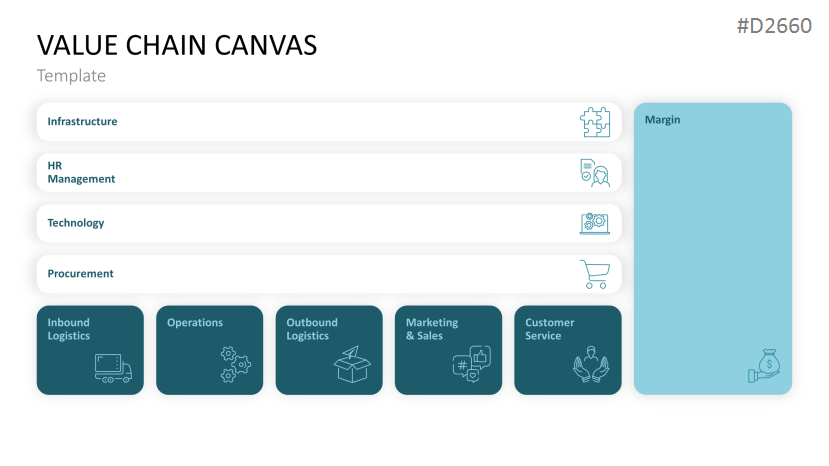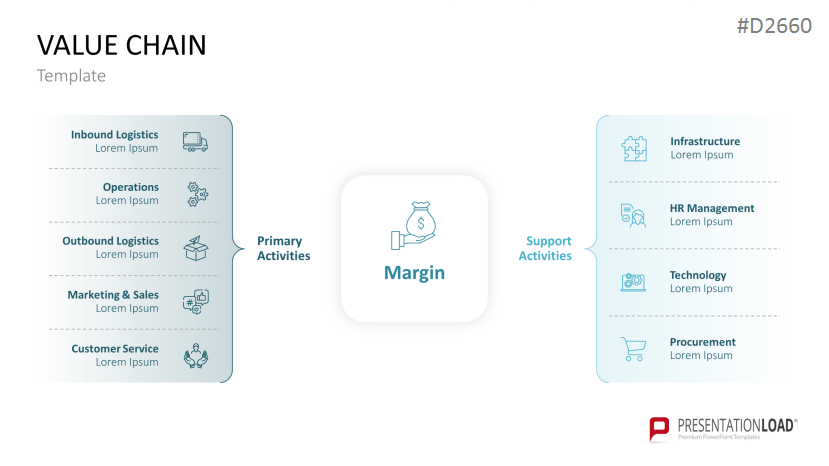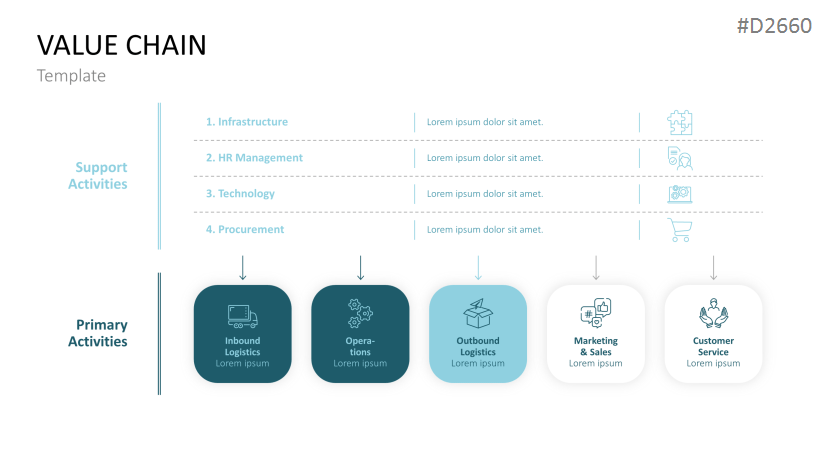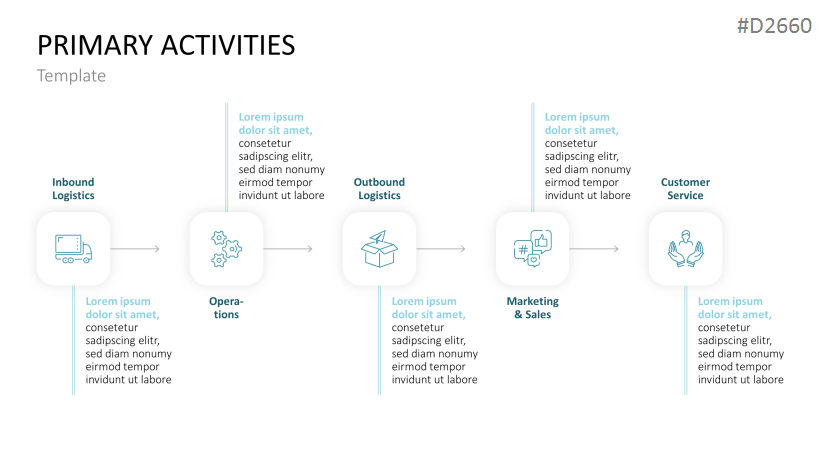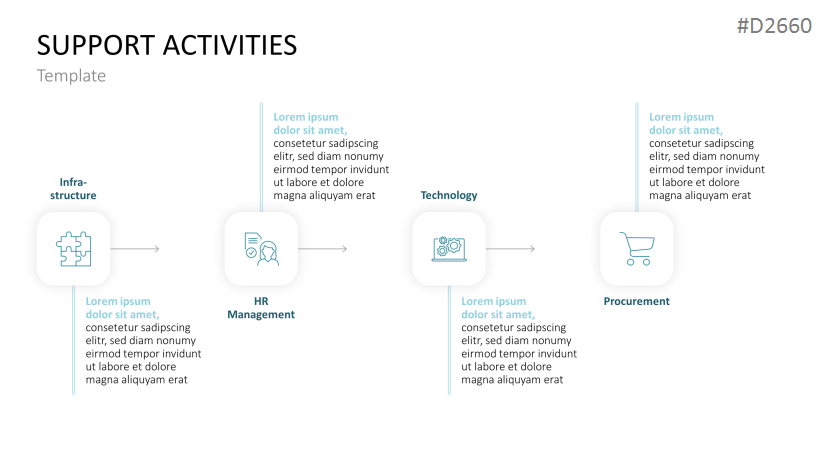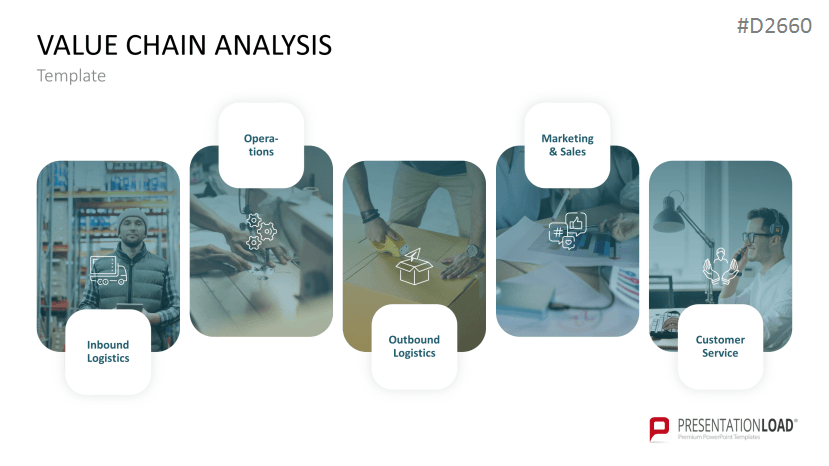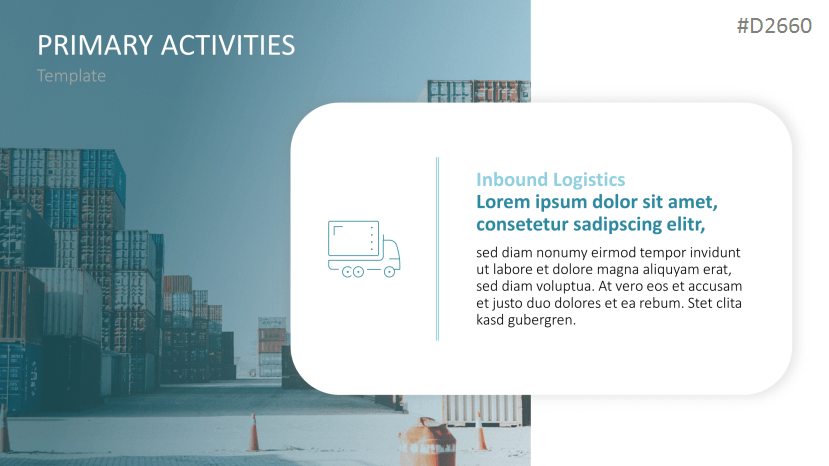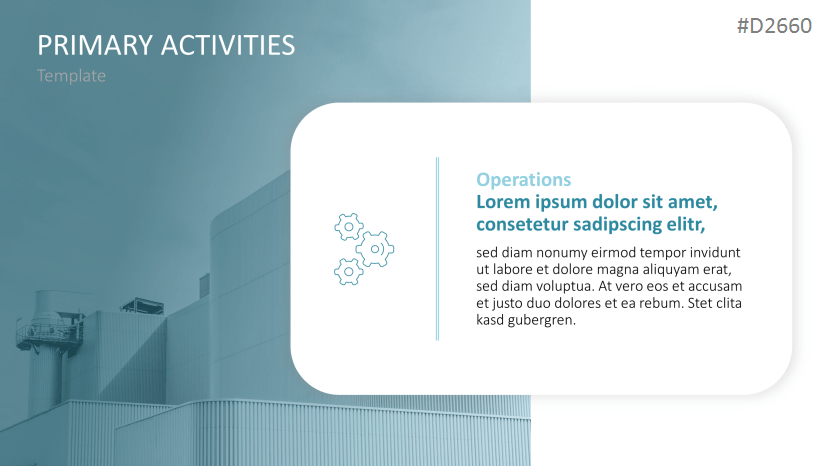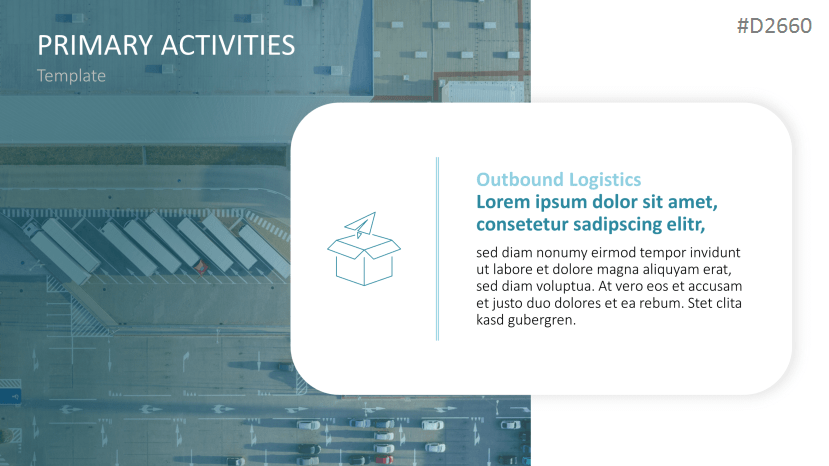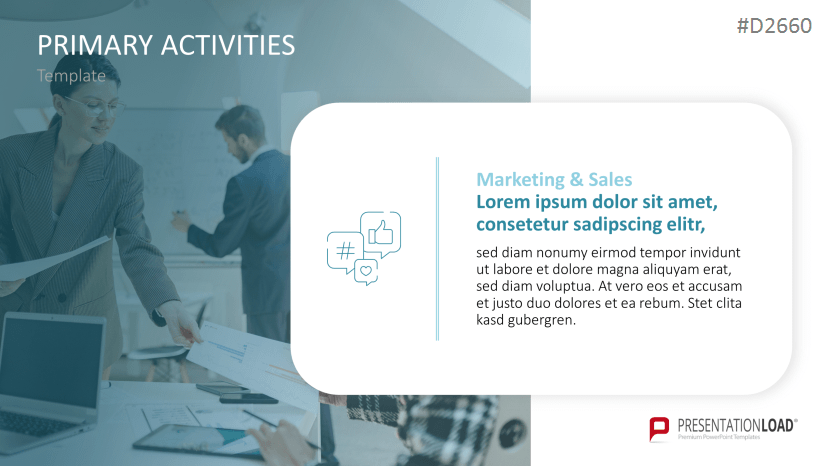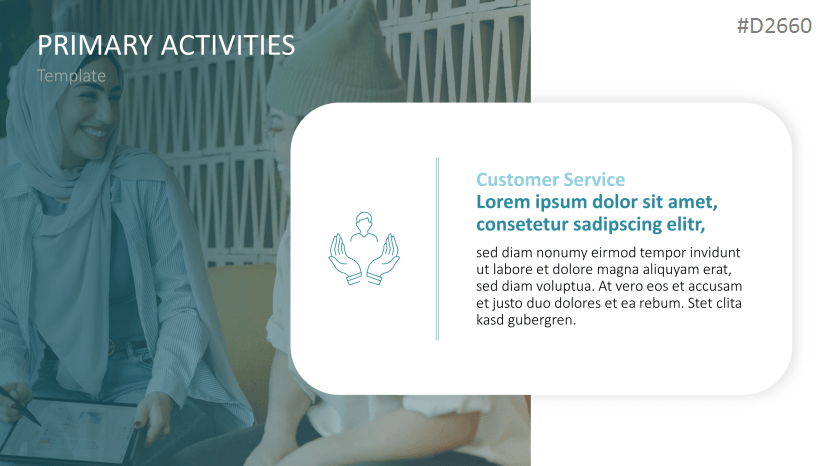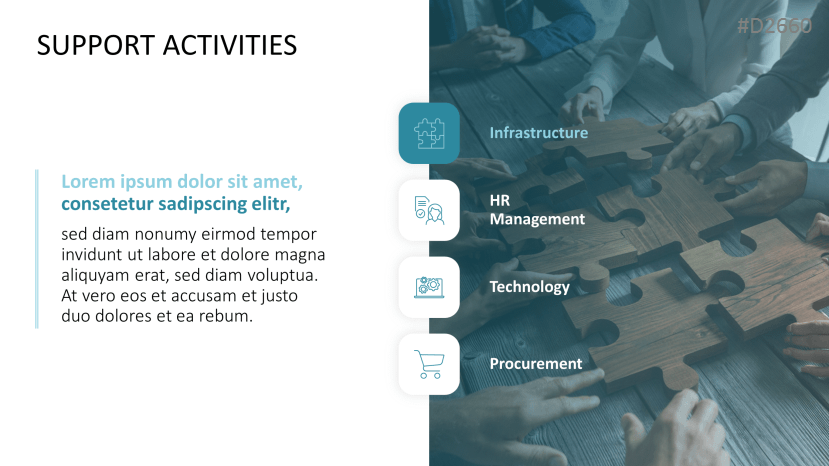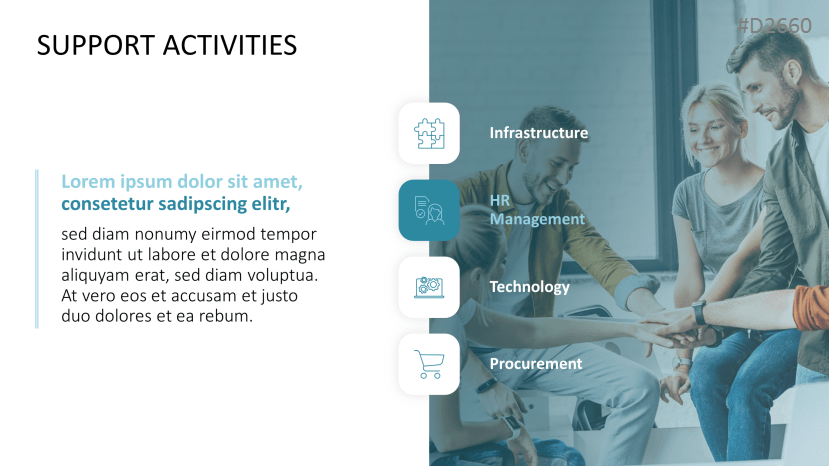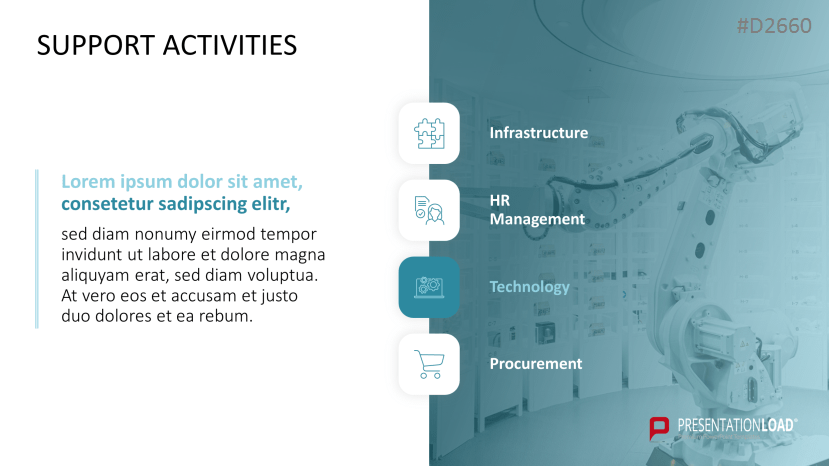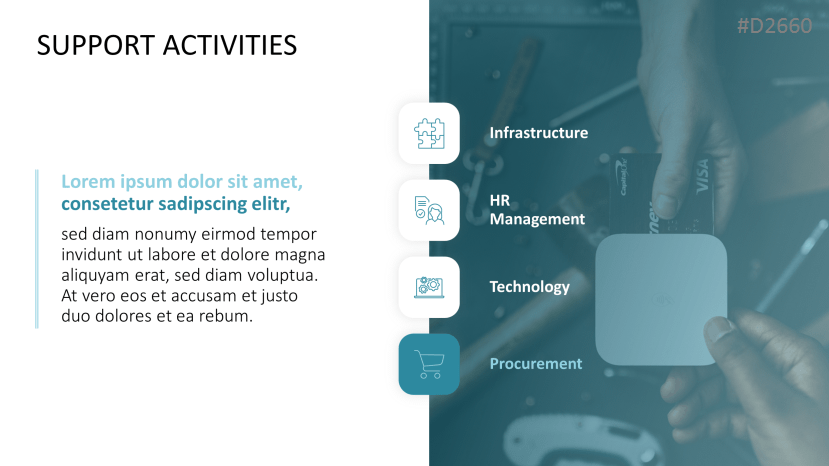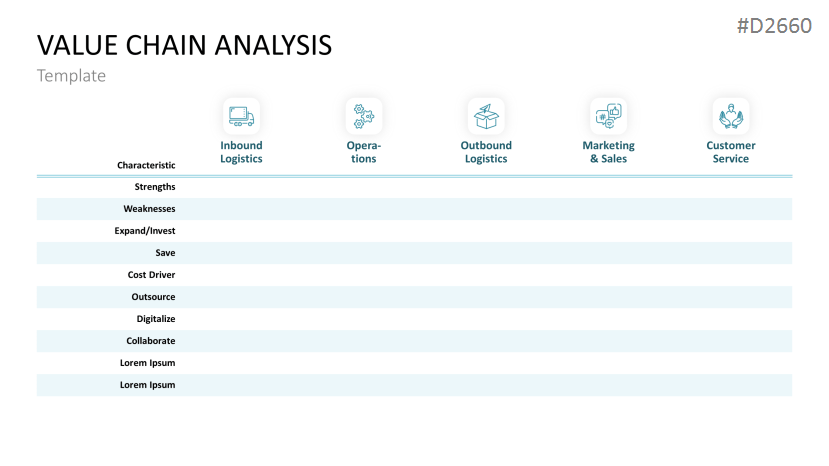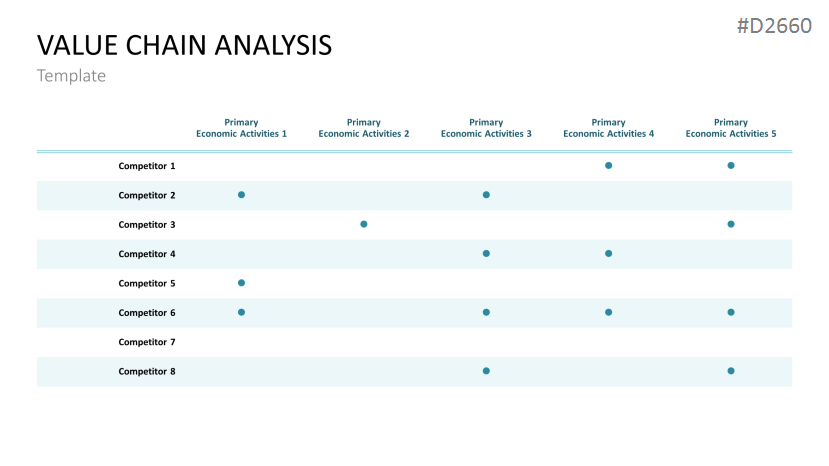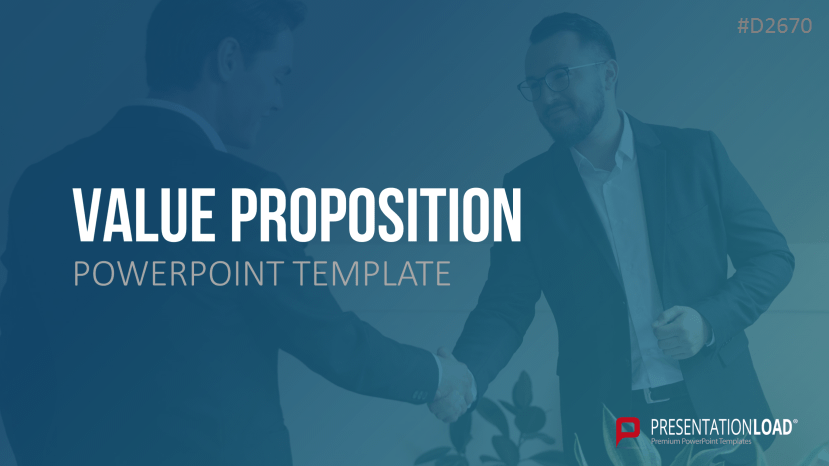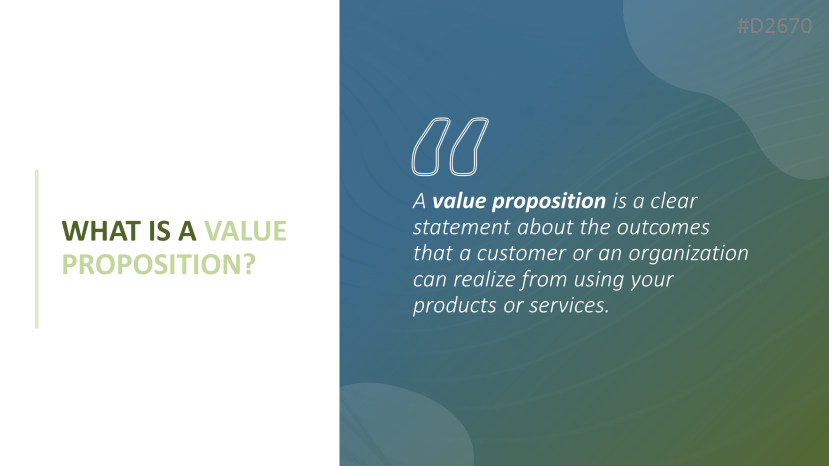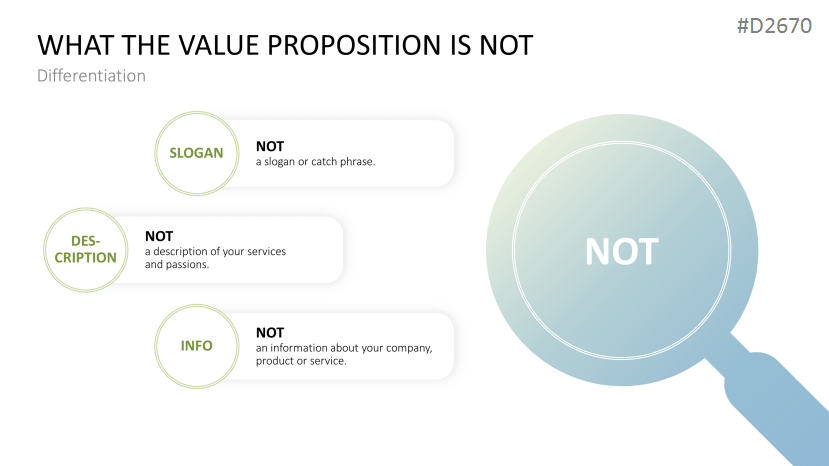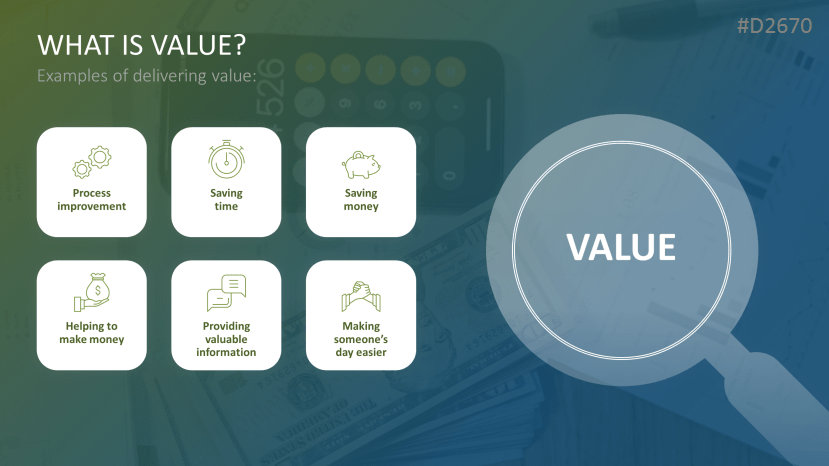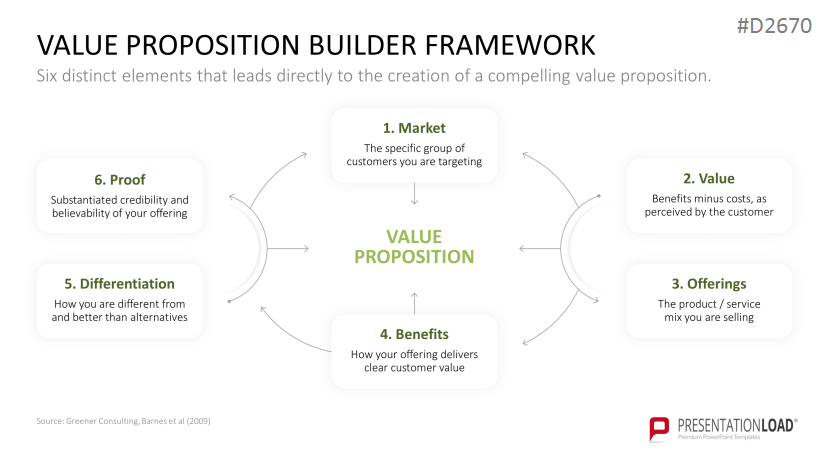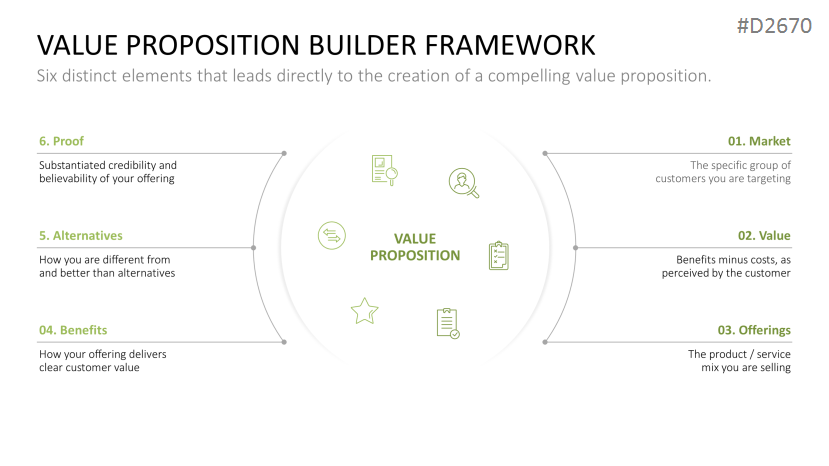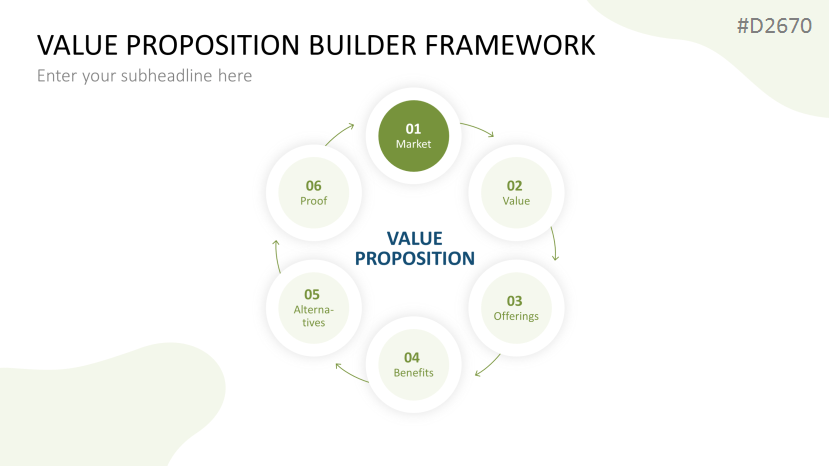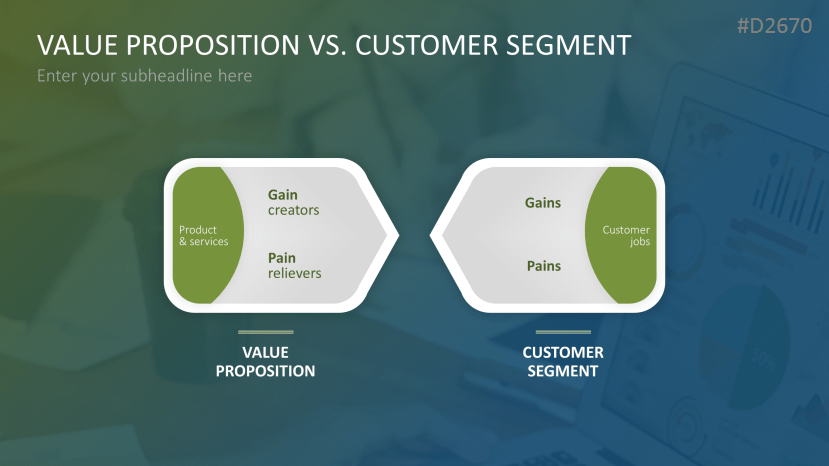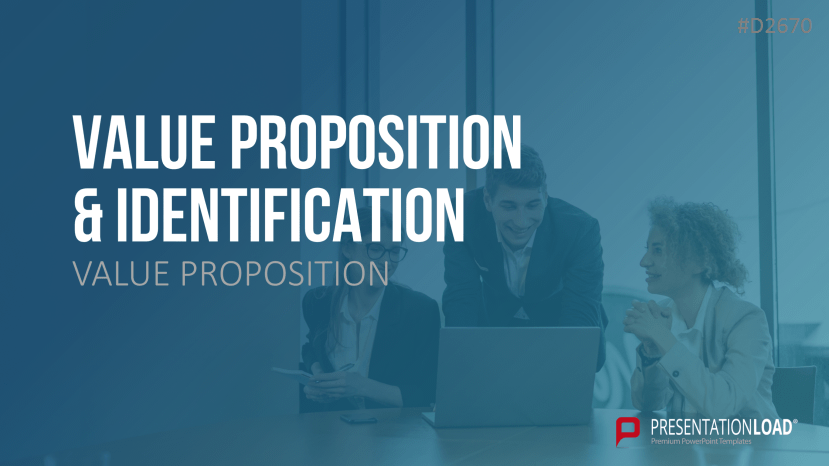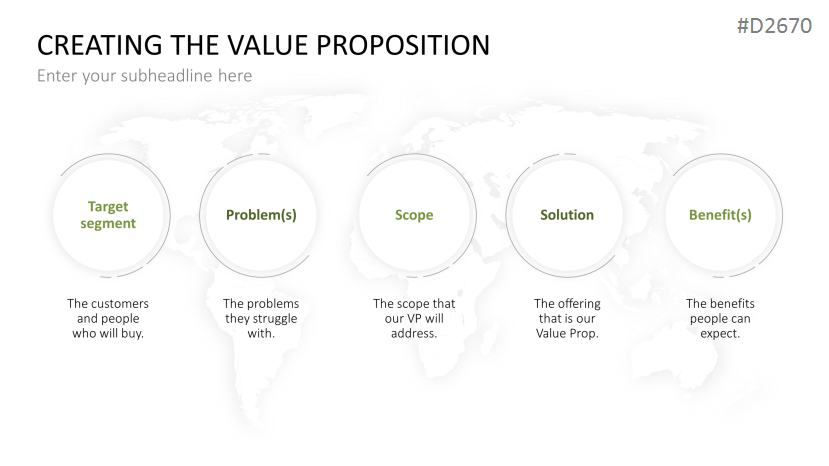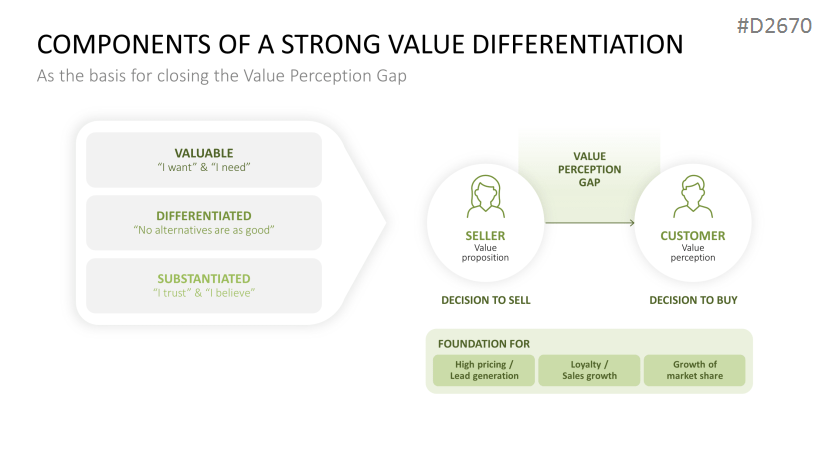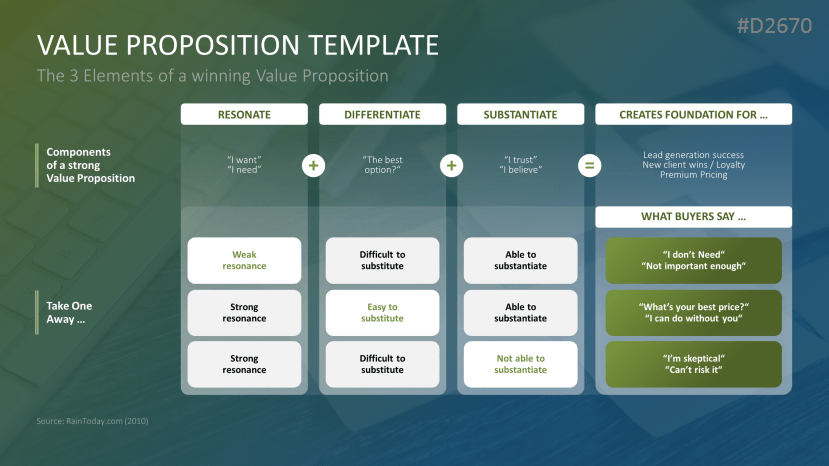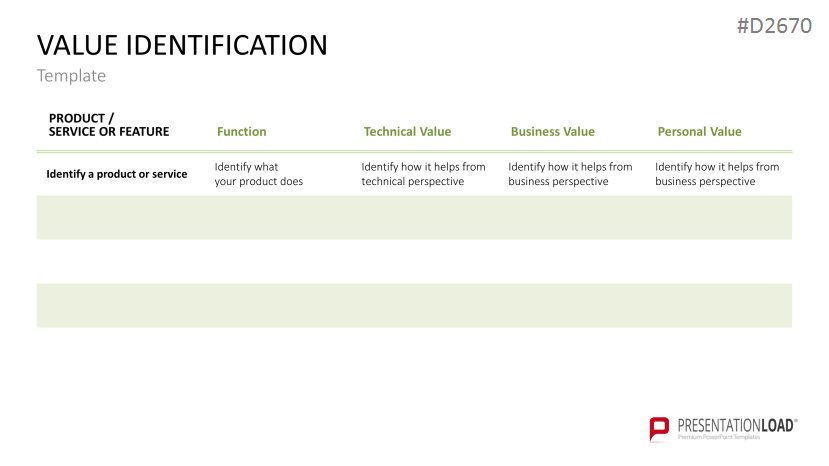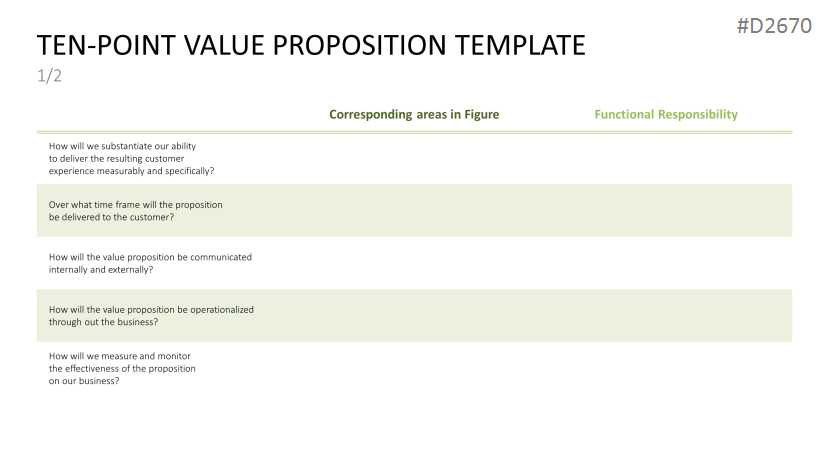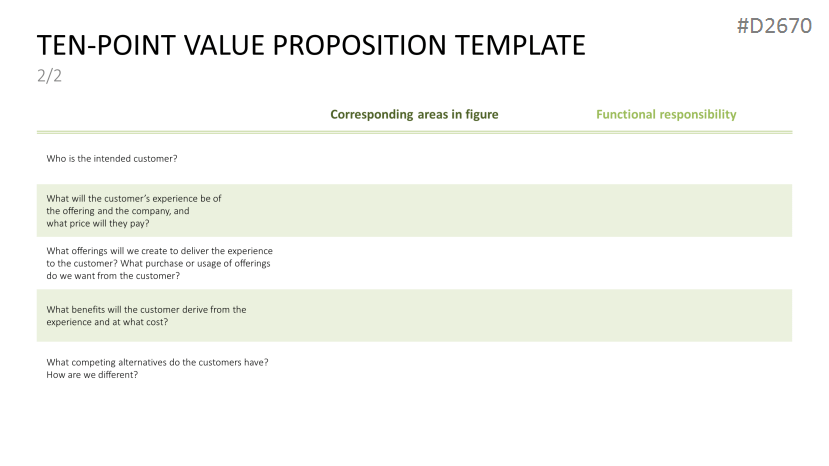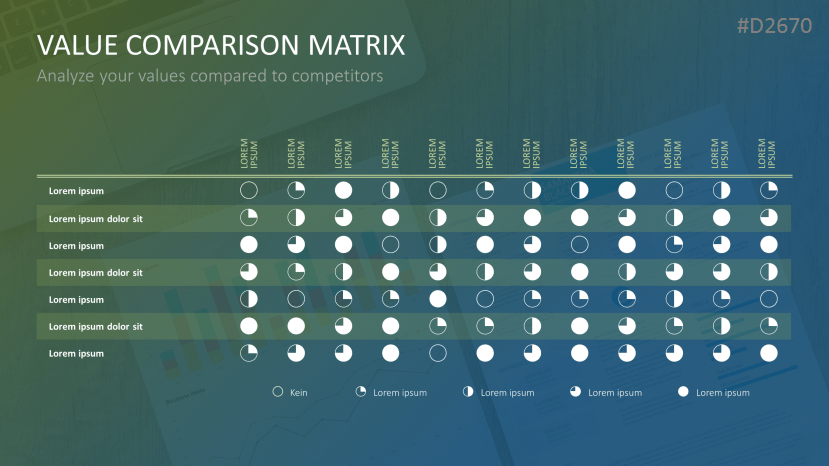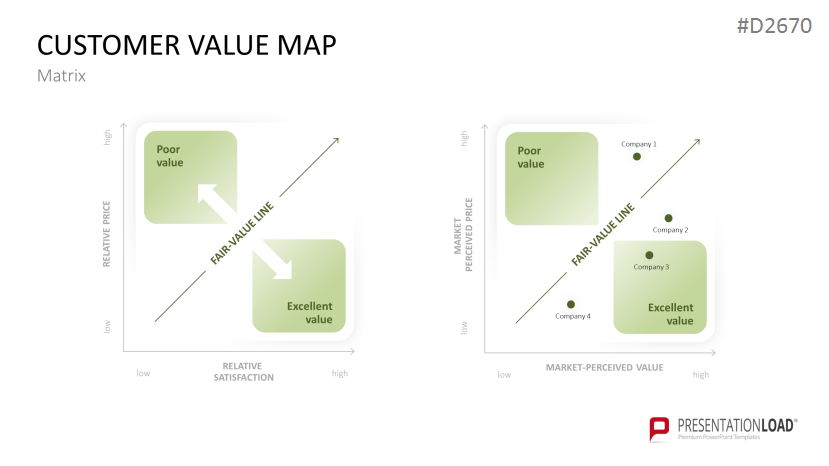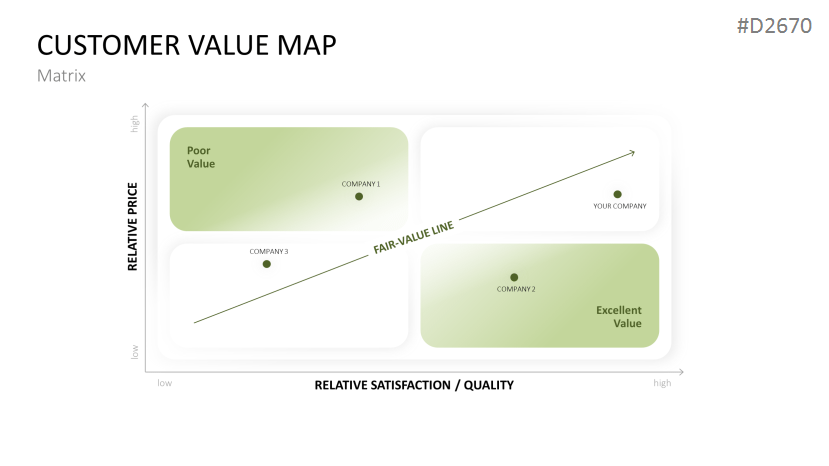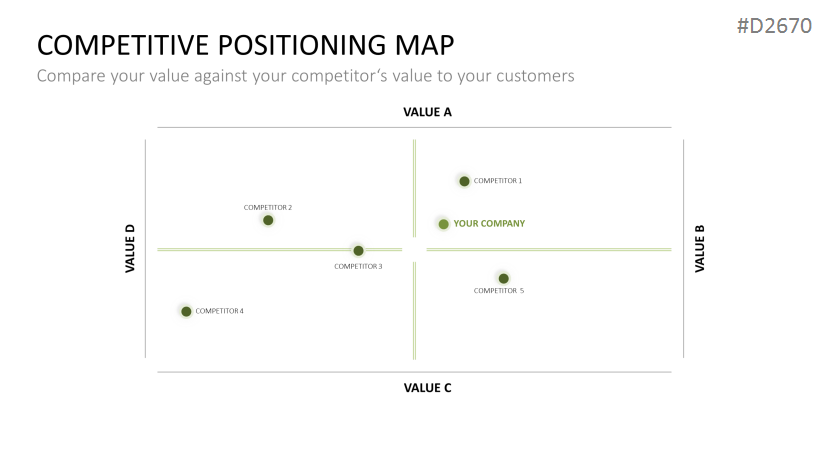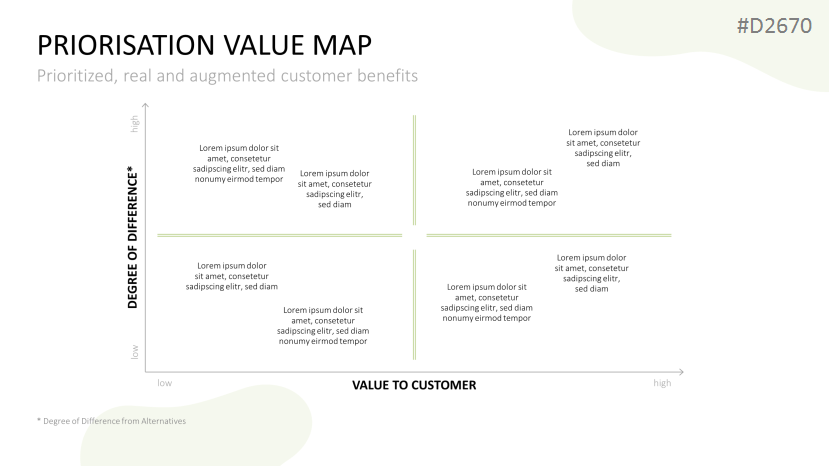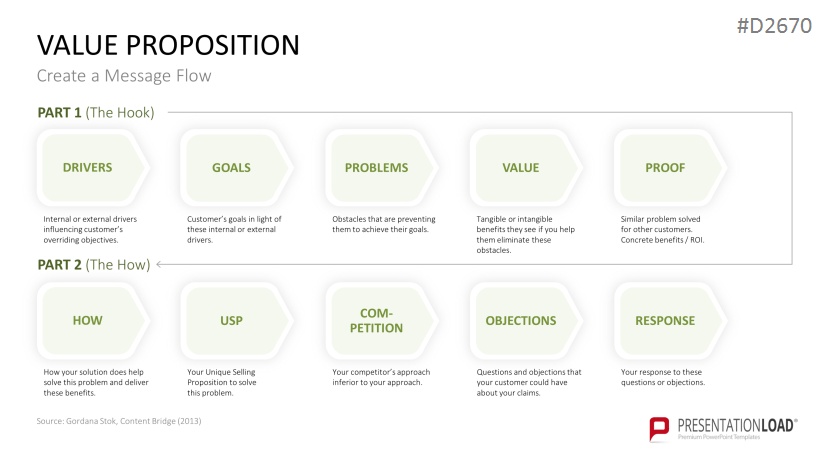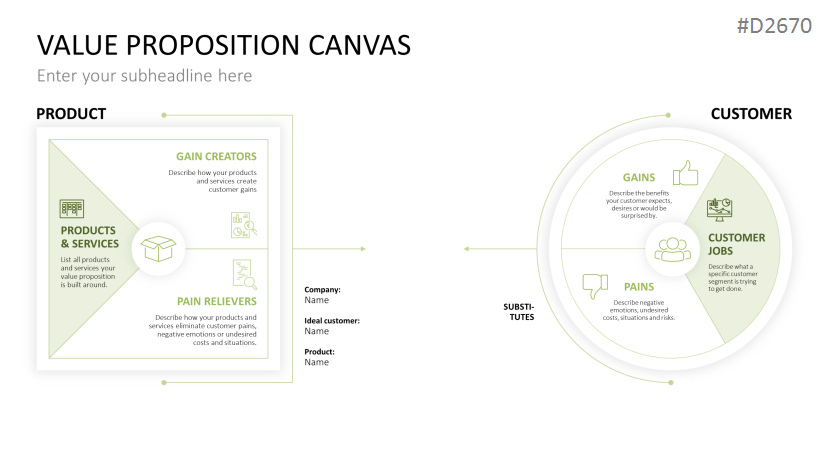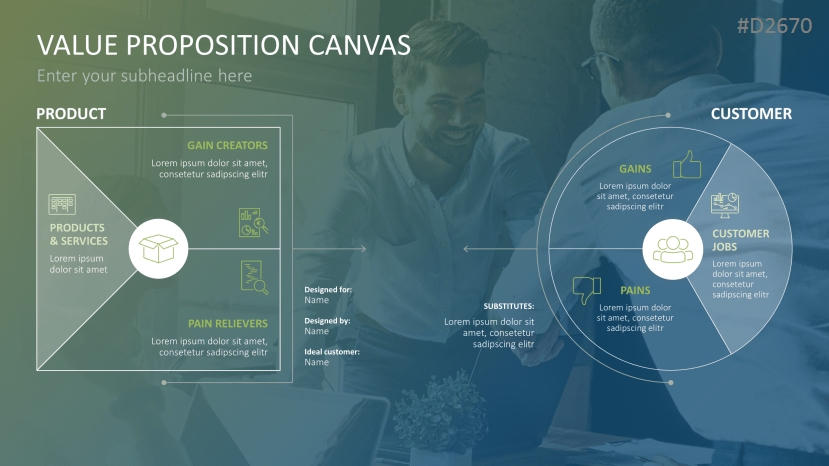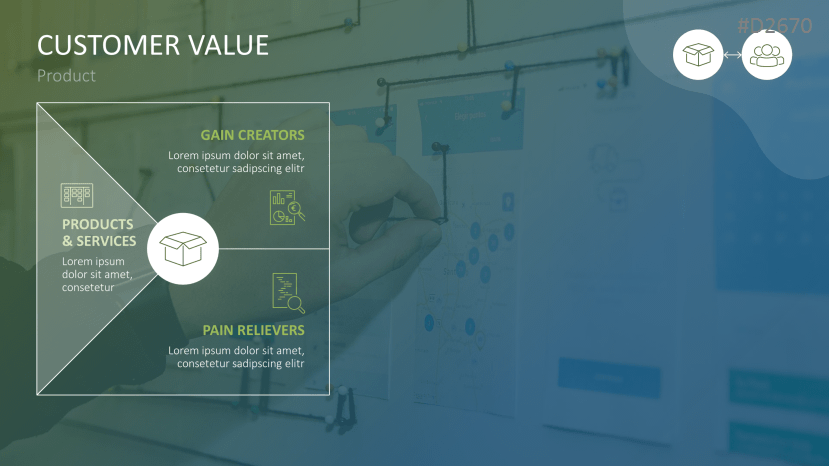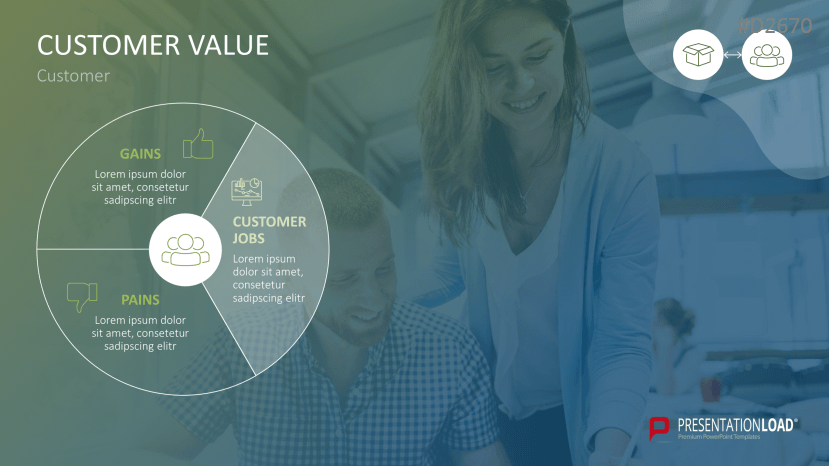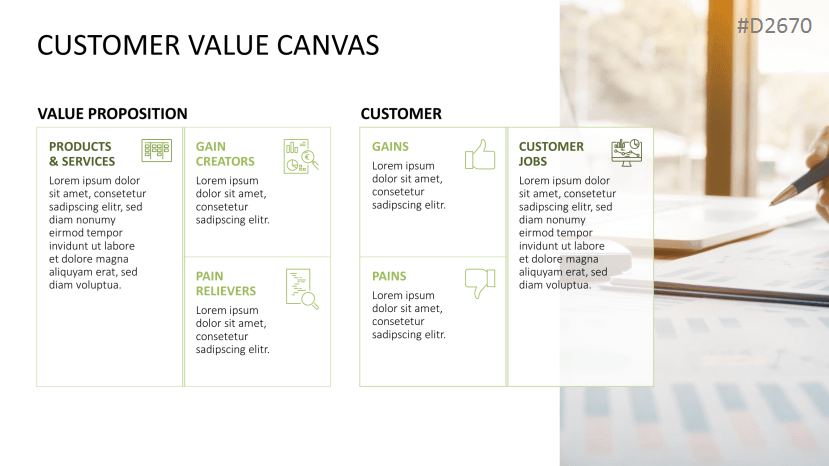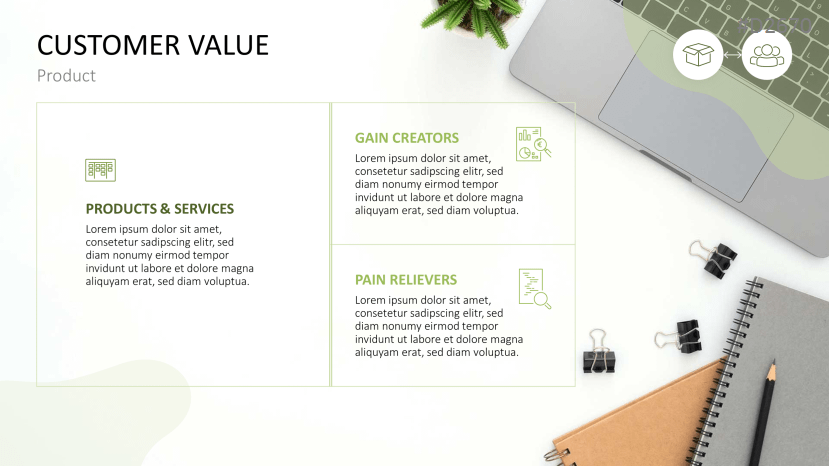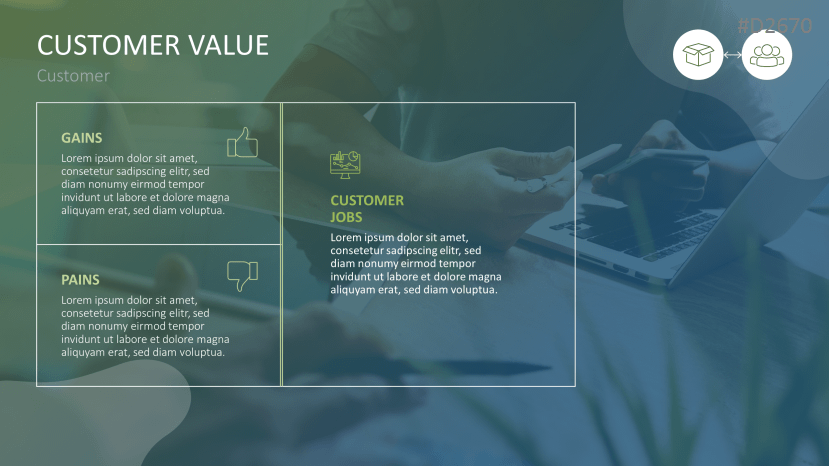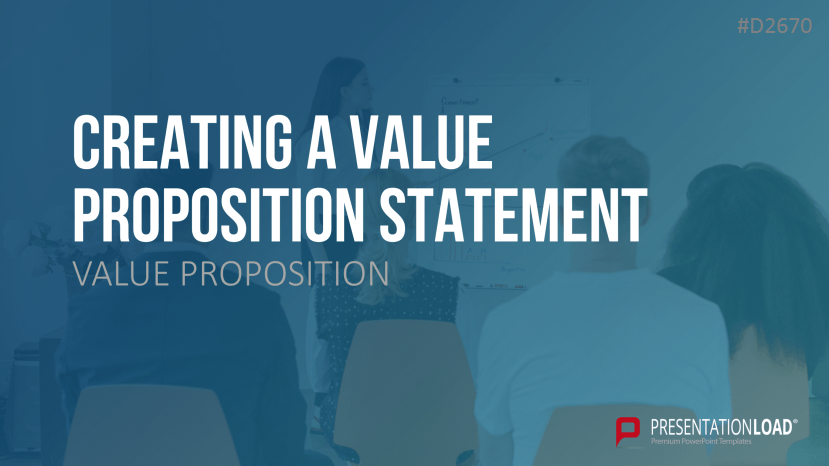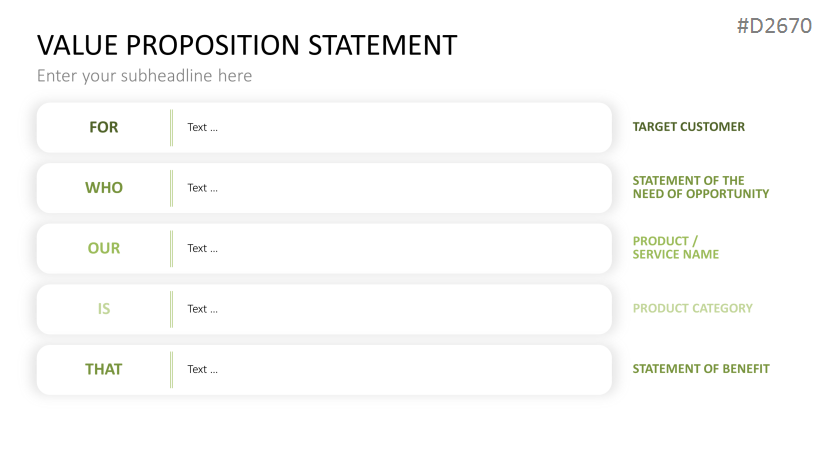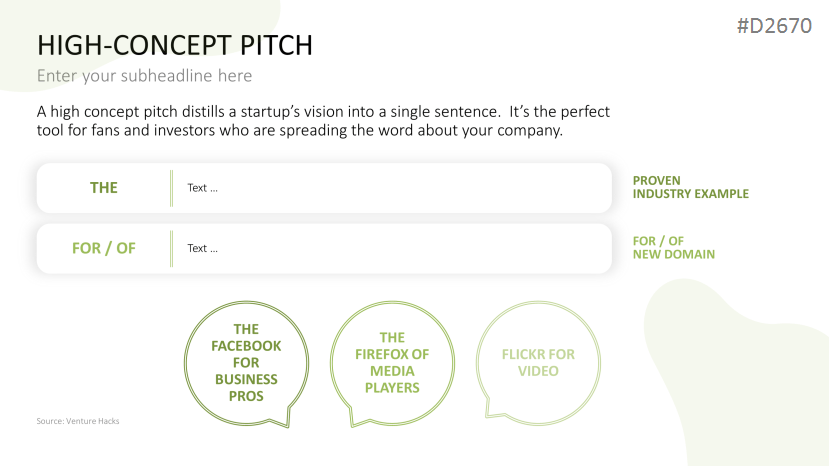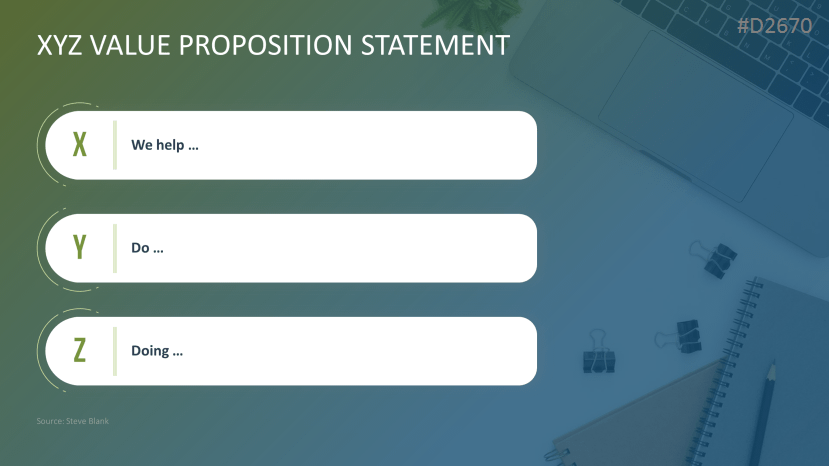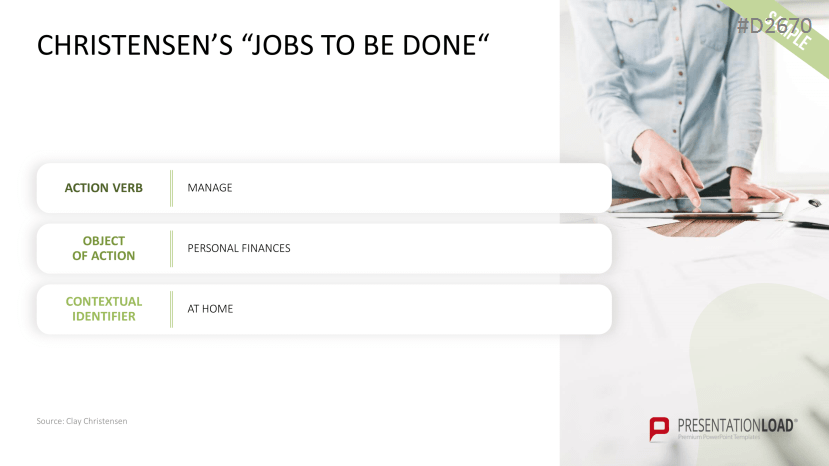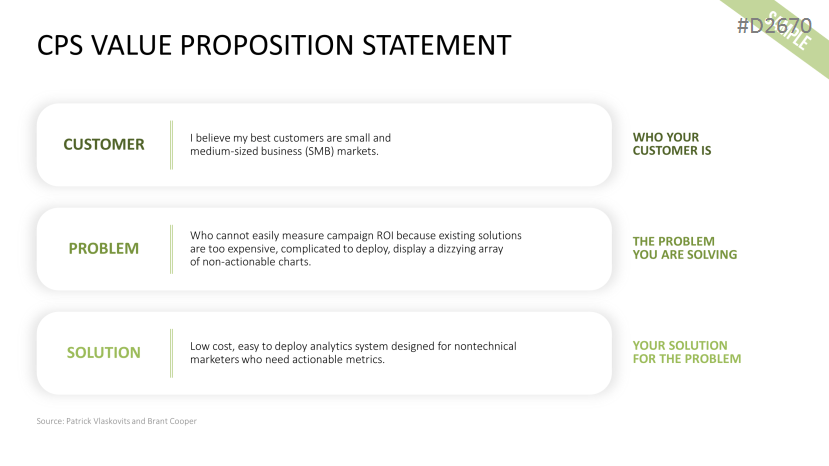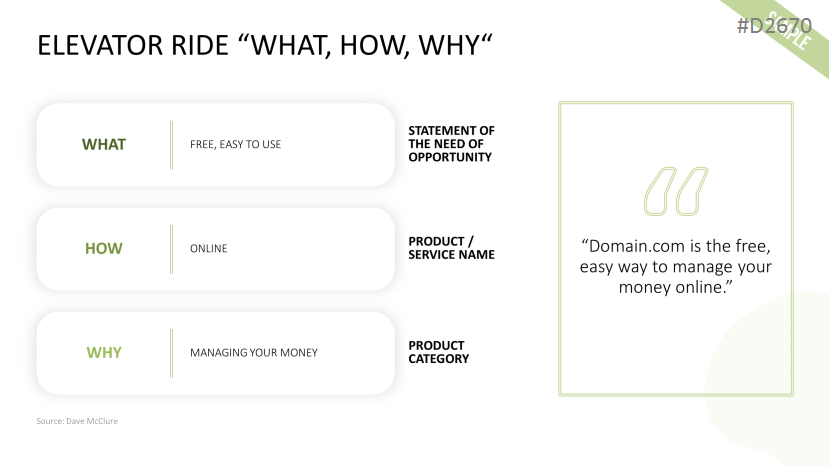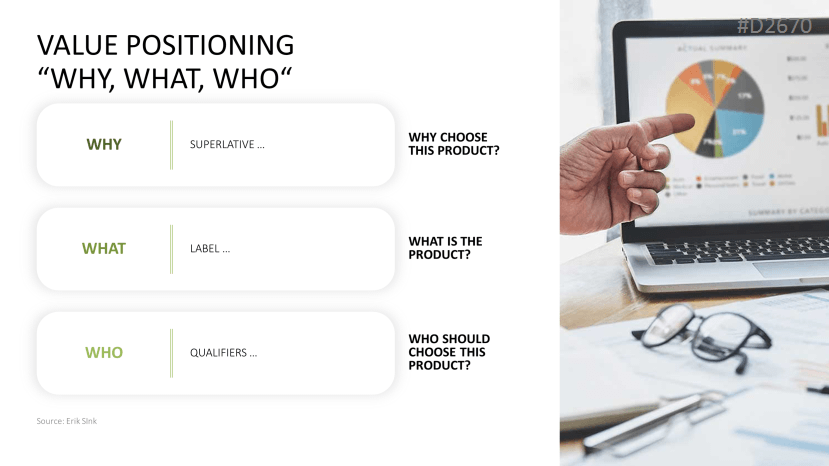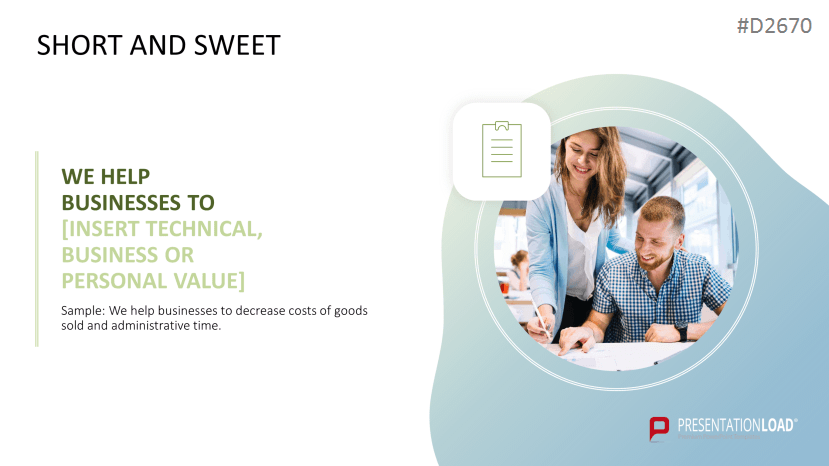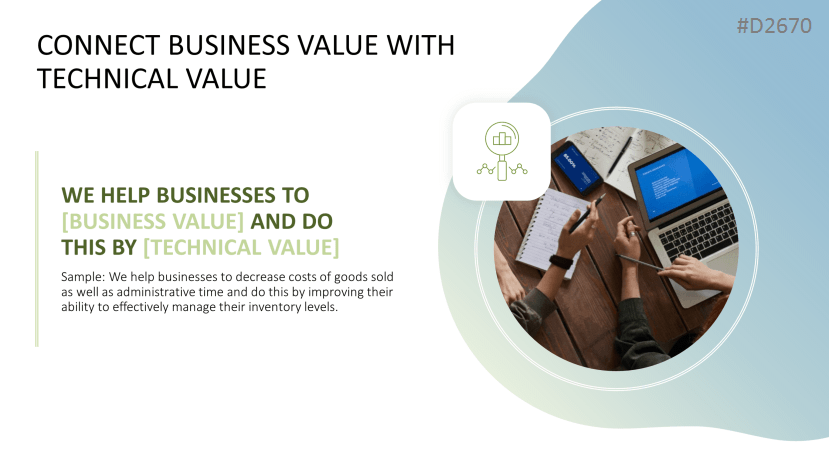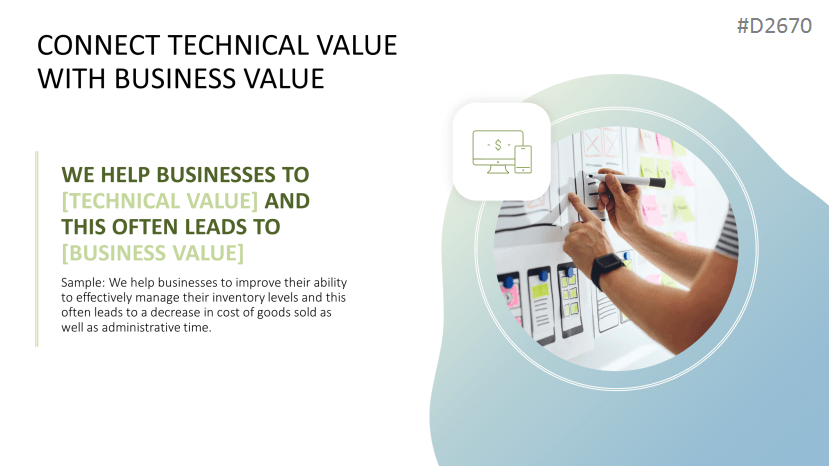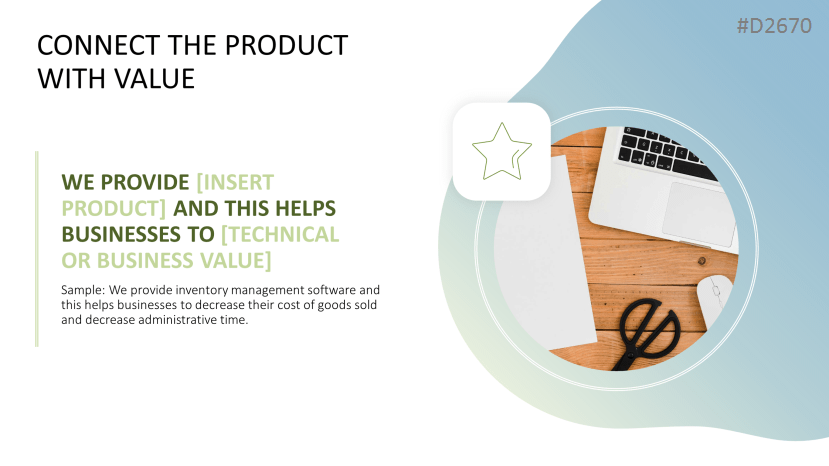 D2660 Value Chain Analysis (40 Slides)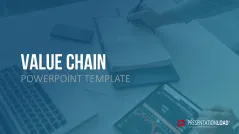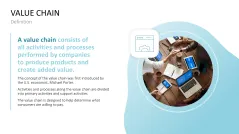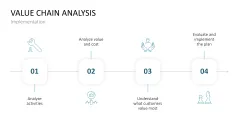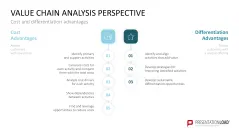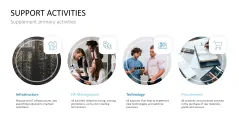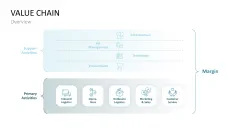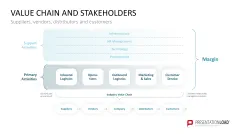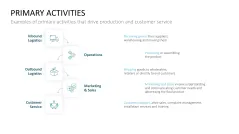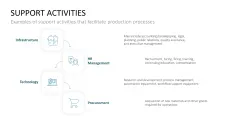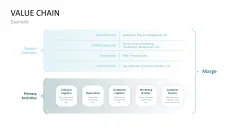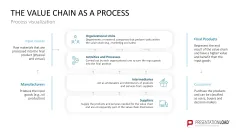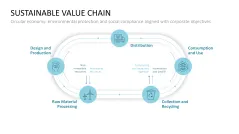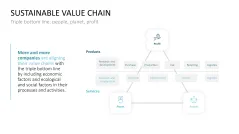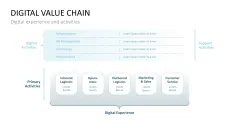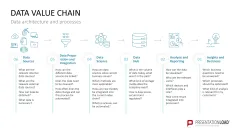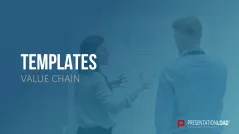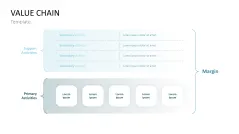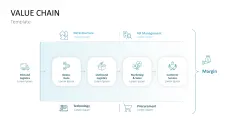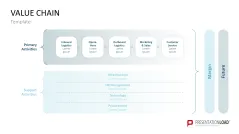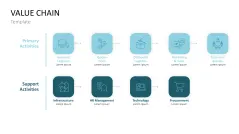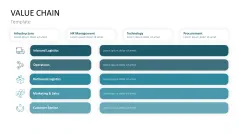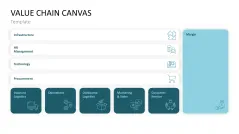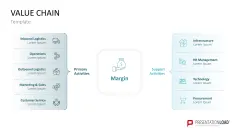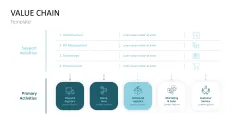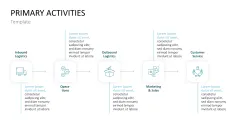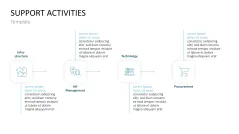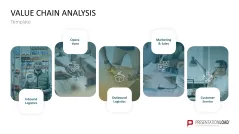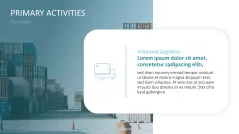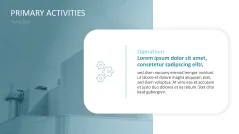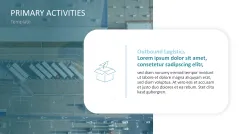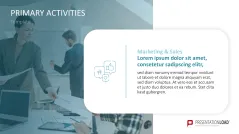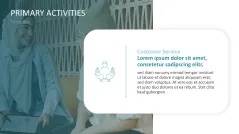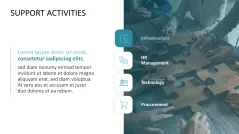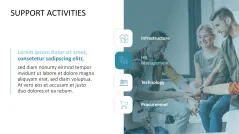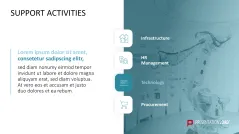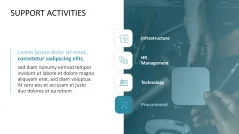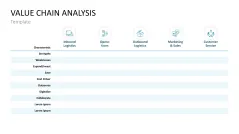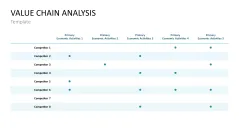 D2670 Value Proposition (40 Slides)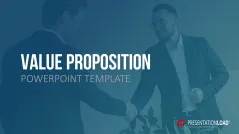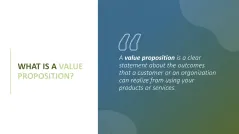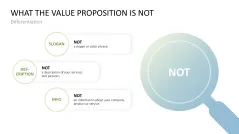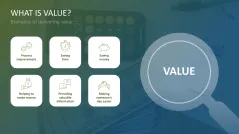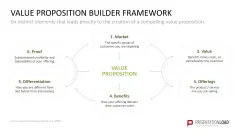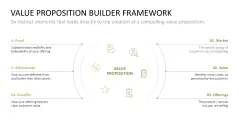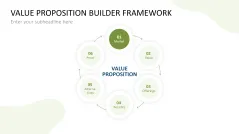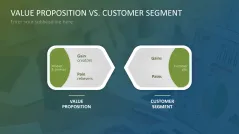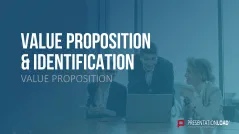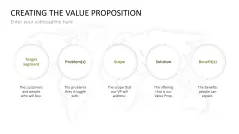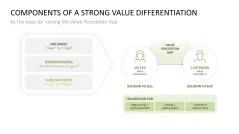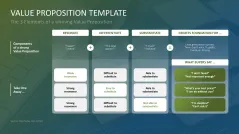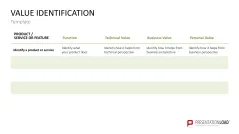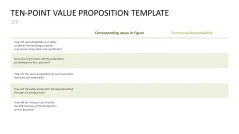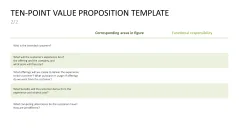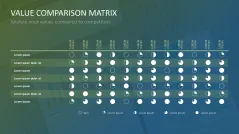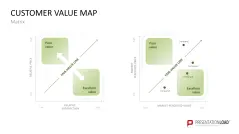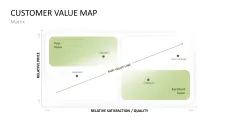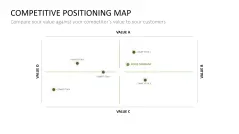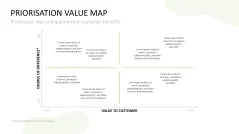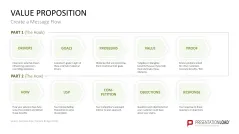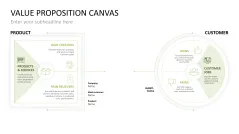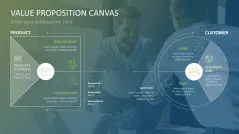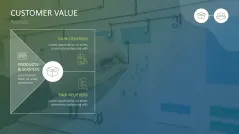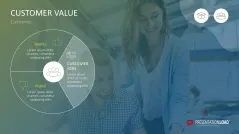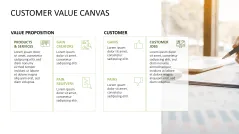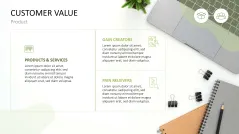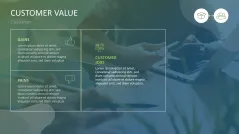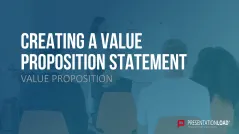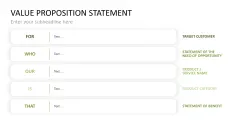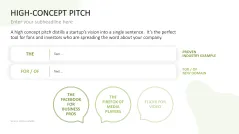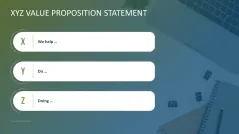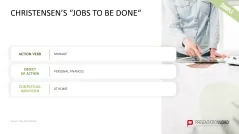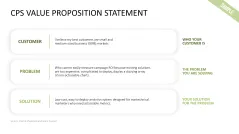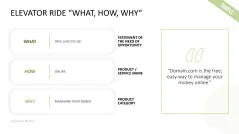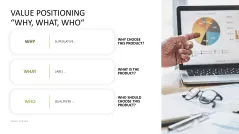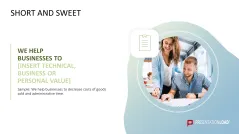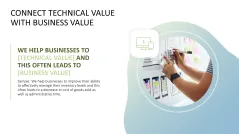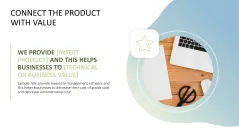 D2660 Value Chain Analysis (40 Slides)
D2670 Value Proposition (40 Slides)