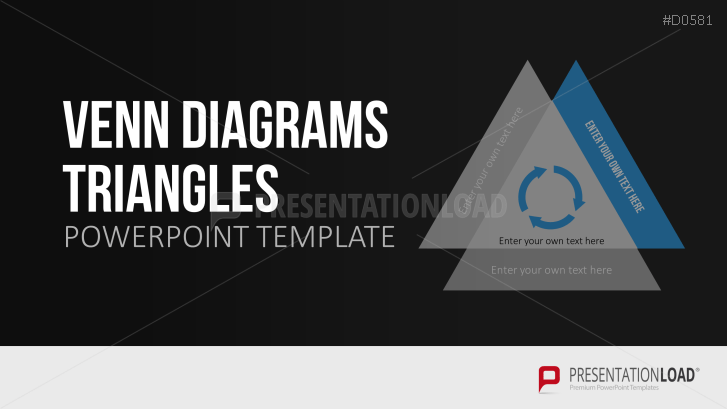 Incorporate Venn Diagrams in the triangular design to visualize your data and information.
Illustrate Relationships
Venn diagrams can graphically represent relationships between events or conditions. Therefore, it finds its application not only in set or probability theory, but also in economic contexts.
Known Shape in New Ways
Instead of the usual circular or rectangular shape, our Venn diagrams use multiple overlapping triangles, a layout which certainly falls outside the scope of normal representations. By using image placeholders, this unique impression can be intensified.
Our Venn Diagrams in the Triangular Design Allow You to Have
clear presentation of contexts
an alternative presentation from traditional Venn Diagrams
the use of image placeholders

PowerPoint Templates Include
different Venn Diagrams in triangular shape
Venn diagrams with image placeholders
a range of backgrounds