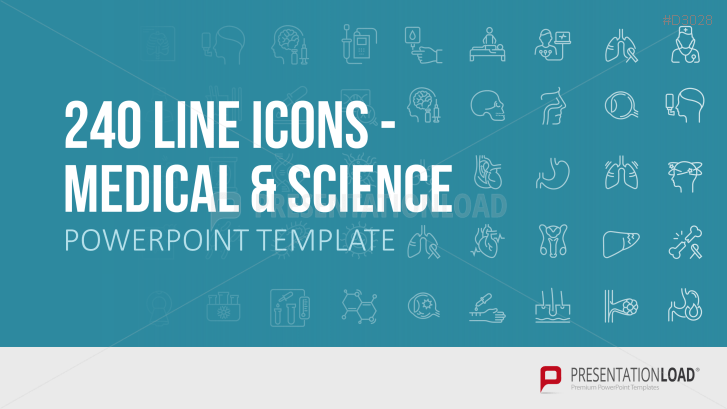 240 Different Icons and Infographics on the Topics of Medicine, Anatomy and Science

Presenting Medical and Scientific Topics

For presentations focusing on medical and scientific topics, icons can be useful to add visual emphasis. For example, cardiologists can customize their reports with heart icons and scientists can use motifs such as test tubes to illustrate their research.

The use of infographics, i.e. the combination of several icons with text to form a diagram, serves to illustrate entire processes and procedures. Whether processes in the hospital, research progress or the latest statistics and analyses - with icon infographics the important facts and figures can be highlighted in an easily understandable way.

Extensive Range of Icons

This set contains icons with typical images from the fields of medicine and research: from scientific tools to hospital and research personnel to pictures of parts of the body. You will also find a selection of ready-made infographics, which you can supplement and adapt with your own data and graphics.

With These PowerPoint Icons You Can

convey complex interrelationships in the fields of medicine and science
use professionally designed icons for meaningful presentations
visually illustrate scientific topics
This PowerPoint Template Contains:

240 icons with images from medicine and science
ready-made customizable infographics with icons
symbols such as a brain, a test tube, a skeleton, a telescope, etc.