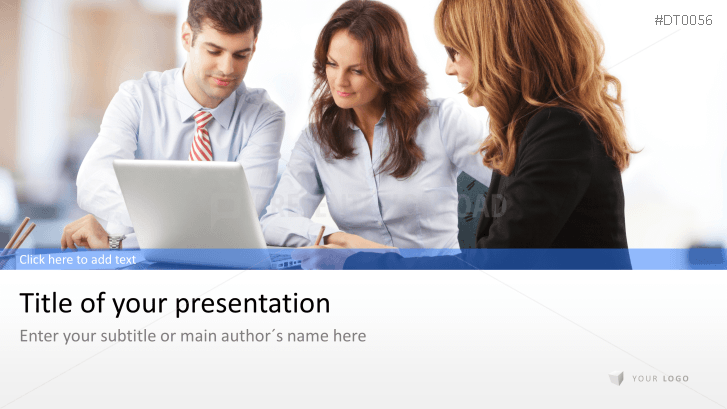 PowerPoint Template 3 Businessmen for Professional Presentation
Use a pre-designed PowerPoint template and create your own business presentation within a couple of minutes. Present your company and your business adequately and deliver a professional performance. You will be equipped with a collection of 48 PowerPoint slides such as a cover slide, an agenda slide, a content slide, separation slides, image galleries, text slides, pre-formatted tables, charts and diagrams and a conclusion slide. We will also provide you with a variety of composition examples. Images of office buildings and businessmen relate your presentation to the respective sector. Display business partners and references and illustrate your contact information. The set is linked to the PowerPoint color palette which allows you any changes according to your corporate design. Find attached a tutorial for further assistance.

Presentation Set Features
- 48 high-quality PowerPoint slides
- Collection of pre-formatted charts, tables and diagrams
- Stylish graphics
- Easy use
- Editable
- 2D flat design business icons
- Pre-formatted text placeholders
- Linked to PowerPoint color palette
- Immediate access after download
- Adjust graphics in size, shape and color
- Time saving
- Tutorial


Compatibility note: This product is optimized for PowerPoint versions 2007/2010 and 2013. In older versions of PowerPoint and in Mac Versions the usage of this product is limited. To open the PPT file in PowerPoint 2003 the "Microsoft Office Compatibility Pack" is required. It can be downloaded for free from the Microsoft website.