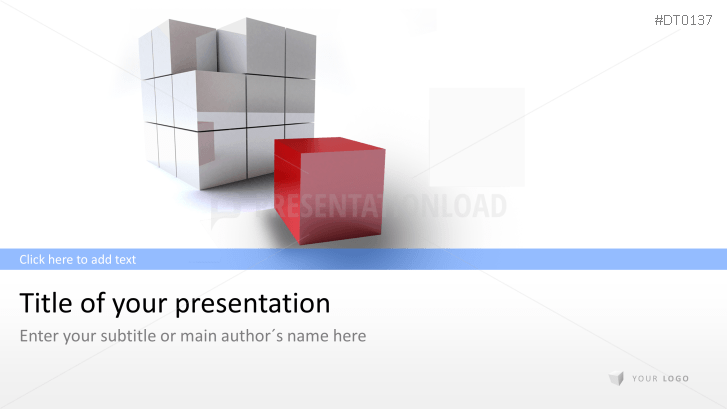 Use 3D Cubes 2 PowerPoint templates for the presentation of your company.
Focus on Individual Aspects
To run a business successfully, it is necessary to have effective coordination of its different sectors. Focusing on individual aspects and highlighting their importance for the company as a whole are essential and can be portrayed in the 3D Cubes 2 set.
Presentation of Developments, Objectives and Organizations
These templates can be used to represent your business in detail. Tools such as timelines, line, pie, bar and rectangular charts help you point out company-specific developments, goals and relationships and emphasize the importance of individual aspects of the company's success.
Besides the internal company factors, this set also provides an opportunity externally to focus on customer logos and placeholders for customer comments.
Benefit also with the possibilities of the templates' built-in toolboxes, among which have the standard and social media icons that can modify your presentation and raise awareness for social network appearances in your company.
With 3D Cubes 2 PowerPoint Templates, You Get
modern designs
a wide range of display options (among different chart forms)
many customizable options