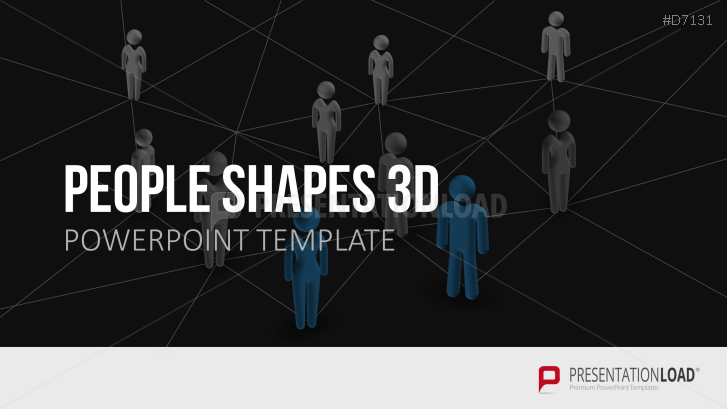 The People Shapes 3D in various perspectives are particularly adequate to display social relationships, networks and groups.
Individual shapes can be scaled or colored and detached from the group by highlighting or moving the required shape. Relations between individuals just like their relations with a group can be illustrated in a simple manner. Memberships to social networks and the exclusion of communities is also part of the many design possibilities of this comprehensive set.
Due to the PowerPoint 3D functions all figures can be rotated freely, moved and scaled on the slide without losing the proportions. With the surface and illumination functions the objects can be further customized and continuously adapted to your requirements. Placeholder text and labels can also be deleted or adjusted with only a few clicks.
Your Benefits:

Professional PowerPoint 3D Design
Numerous design variations on over 64 slides.
Individual coloring with just one click
Rotating, moving, deleting and scaling of the 3D objects