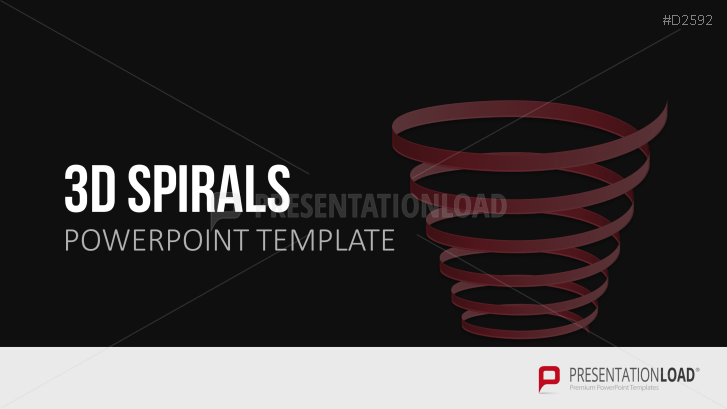 Choose from 28 different 3D spirals to represent processes and dependencies in a set of professional PowerPoint templates.

The Spiral as a Powerful Symbol

The spiral, a curved line that runs around a fixed point in ever-increasing movements in their symbolism stands for change as well as for recurrence. In this sense, 3D spirals are suitable for the preparation of development processes of all kinds and to describe dependency ratios.

PowerPoint 3D Spirals to Represent Dynamic Processes

Take advantage of using the 3D Spiral Charts to represent development processes. Benefit from the spiral diversity by using different perspectives, shapes, colors and twists to explain the development processes your team, either in detail in individual steps or only under the specification of a start and finish dualism.

Profit from the PowerPoint templates in not only dynamic processes, but also relations of dependence, e.g. as presented in the form of a wage-price spiral.

The 3D Spiral Chart templates provide

a variety of shapes, perspectives, twists
various possibilities of content representation
a possibility of any extension and scaling of 3D spirals

PowerPoint Templates Include

28 different 3D spirals of different thematic priorities