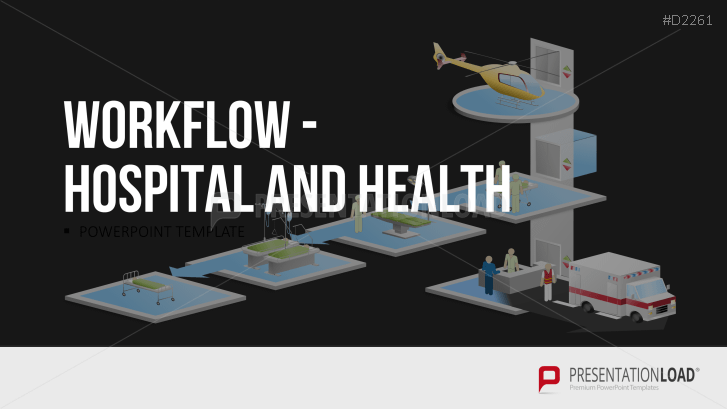 Visualize Your Hospital's Organizational Structures and Workflows with Our Stunning PowerPoint 3D Graphics.
Show Your Processes
Visuals are a great way to delineate and illustrate a hospital's organizational structures and workflows. Use our amazing three-dimensional graphics to illustrate individual processes. Represent your radiology department with CT or X-ray machine graphics, or your operating wing with an operating table graphic.
A Wide Variety of Design Elements
Our PowerPoint toolbox offers a wide range of professionally designed three-dimensional graphics, including buildings, ambulances, beds, theaters, personnel, MRTs, aircraft and helicopters to help you vividly illustrate how your hospital works.
With Our Workflow - Hospital Set You Can
provide a clear overview of organizational structures
indicate who is responsible for what
save time with the right graphics
This PowerPoint Template Contains:
sample diagrams showing the organization of an emergency room and intensive care unit
an animated elevator moving upwards, to connect elements
toolboxes with further design elements (e.g. medical equipment, vehicles, people)