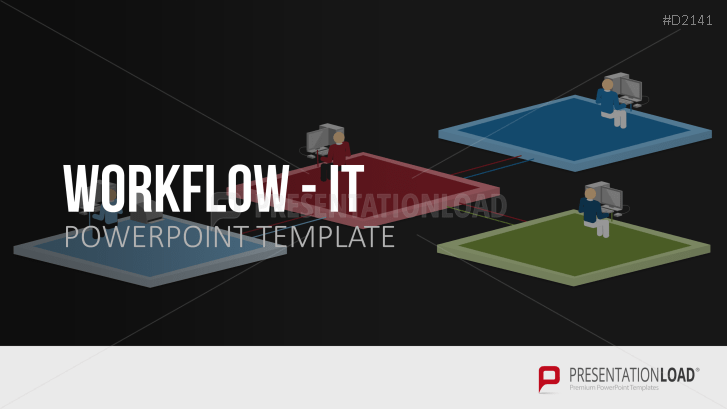 Visualize Your Data Network or Server Infrastructure with our Stunning 3D PowerPoint Design Elements.
Stay Connected
What does your computer network connectivity look like? And where does the data actually go? Visualize your IT network using three-dimensional graphics of servers, computers and printers to clearly show which devices are connected to which and how they are distributed within your office or building.
Individual Design
This PowerPoint slide set is full of great design ideas and offers a versatile selection of interlocking design elements. Use graphics of computers, servers and printers, people and office equipment to professionally visualize your IT structure. Firewalls can be represented with images of burning walls, and cloud computing with an actual cloud.
With Our Workflow - IT Set You Can
clearly visualize your network's structure
identify possible structural weaknesses
see the bigger picture
This PowerPoint Template Contains:
examples of intranet and server system structures
toolboxes with various three-dimensional design elements (computers, printers, servers, people, etc.)