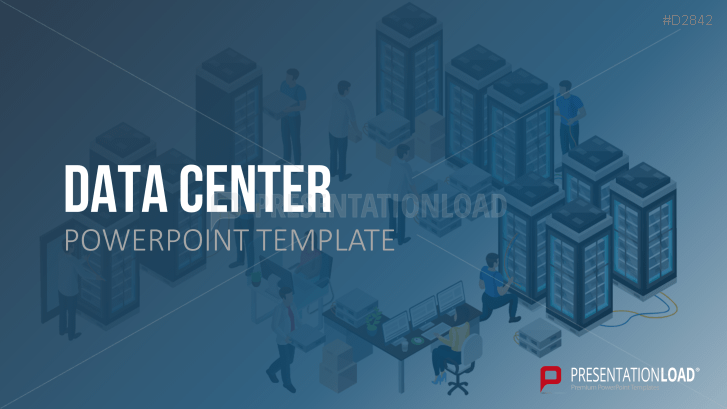 For many organizations, data is key to their success. Organizing and managing these data treasure troves ensures their future viability and provides important insights into their own activities. Modern companies understand this and are investing more in modern data centers and IT structures. There is almost no industry in which companies can afford to neglect this area if they want to hold their market position long term.
Visualize IT processes and services
Presenting technical processes and structures with an outdated and unappealing design is never convincing. In a visually charged world, audiences are constantly exposed to different designs and develop an intuitive sense of what is modern and what is outdated. Often, they form an opinion or their interest wanes before the content has really been absorbed – all because the design feels stale.
In an ever-changing sector such as information technology, presentations have to stay up to date. After all, in no other field does information become outdated as quickly as it does in IT. Prove that your content is current and relevant with a modern design.
Isometric design for process graphics
Isometric design is ideal to illustrate modern processes. It's always contemporary, interesting and sophisticated without distracting an audience from core content. It's absolutely the right choice for descriptive infographics and visualizing modern processes.
With the Data Center template for PowerPoint, you can
use appealing graphics to visualize data processing
convey complex processes using symbols and icons
present state-of-the-art processes in an innovative design
This PowerPoint template includes:
Definition
data center requirements and responsibilities
Tier classification
Data center room graphics
Data center infographics with text placeholders
Data center staff as isometric graphics
Diverse designs (modem, server, computer, cloud, etc.)
Various data path illustrations
Thematic icons and symbols
Data warehouse
Cloud data center
Visualizations of IT services