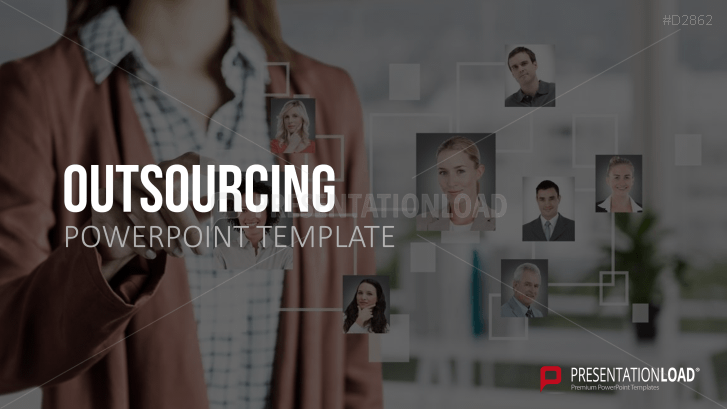 Use our template to visualize and communicate your outsourcing processes.

Utilize External Resources

Outsourcing describes the process of obtaining resources from outside suppliers. Specific company tasks and functions are given to third parties, resulting in various advantages. A related concept is crowdsourcing, in which tasks are given to a public crowd or online community.

Focus on the Essentials

A company is not always equipped to fulfil all tasks internally. Data centers and servers also have their performance limits. Outsourcing certain processes and IT has its advantages: costs are reduced, risks are minimized, and quality is increased, allowing a company to focus on core business activities. Since outsourcing also has several disadvantages, explicit strategizing is essential.

Our template includes slides illustrating the significance and processes of outsourcing, as well as tables and graphs to plan your company's outsourcing strategy.

With Our Outsourcing Template, You Can...

find the appropriate type of outsourcing for your company
use charts and graphs to visualize your outsourcing methods
create an optimal plan for every phase of the outsourcing process
This PowerPoint Template Includes:

a definition of the term outsourcing
difference between outsourcing and insourcing
the various types of outsourcing
strategies for implementation