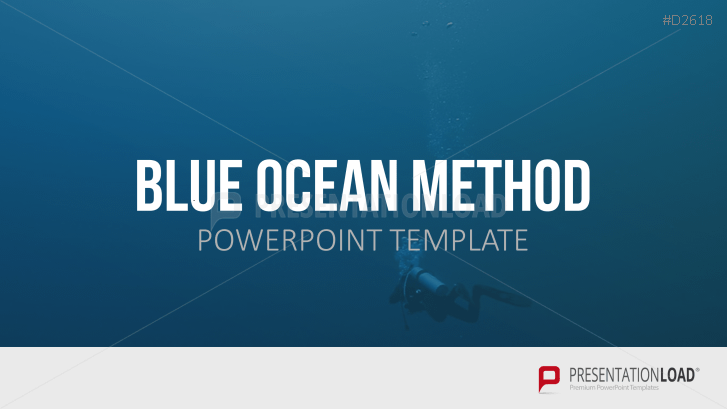 Discover many strategic tools (like PES square, ERRC grid, As Is Strategy Canvas or six paths framework) to implement the Blue Ocean Method.
Exploring New Markets with Clever Ideas
The Blue Ocean Method offers tools to become a pioneer of an industry branch. It allows you to expand the market boundaries of your company in order to gain new clients. The approach is simple: you develop new concepts that are unique on the market in order to escape the existing competition (the "red ocean") and therein make competition become irrelevant (the "blue ocean").
Reconstruct Market Boundaries
The ERRC grid's key issues (eliminate, reduce, raise and create) are important elements of the Blue Ocean Method. These elements can be used as an adjusting tool on your way to new market segments. The Strategy Canvas helps you to graphically illustrate and compare different parts of your supply depending on customer benefits. Thus, strategic approaches become easily visible.
The six paths framework contains among other aspects the search of alternative sectors or valuable target groups. It quickly shows your possible scope of action. Furthermore, the Visualizing Strategy Process supports you in realizing your concept. The visualization of your ideas is the most important part of the Blue Ocean Method. Our templates provide help in depicting your thoughts. Accordingly, it contains different presentations of PES square ("Pioneers-Emigrants-Settlers map") to evaluate your strategy at the first glance.
Free with purchase: animated version

With the purchase of this template, you'll also receive an animated version. These animations allow you to show and explain the individual steps and tools of the Blue Ocean method in sequence. Click on the video above to see how the animations work.
Our Blue Ocean Set Helps to…
beat your competition with new ideas

analyze the current state of your company and

realize advanced concepts

PowerPoint Templates Include:
comparison between red and blue ocean

different designs of ERRC grids

slides to individual ERRC elements

As Is Strategy Canvas

templates to the six paths framework

individual analysis of every path

Visualizing Strategy Process template

template on the three categories of noncustomers

profit model

price corridor of the mass model

PES square

four key organizational hurdles

Tipping Point Leadership model

the Three E's for a fair process

Blue Ocean sequence

image and graphic toolboxes