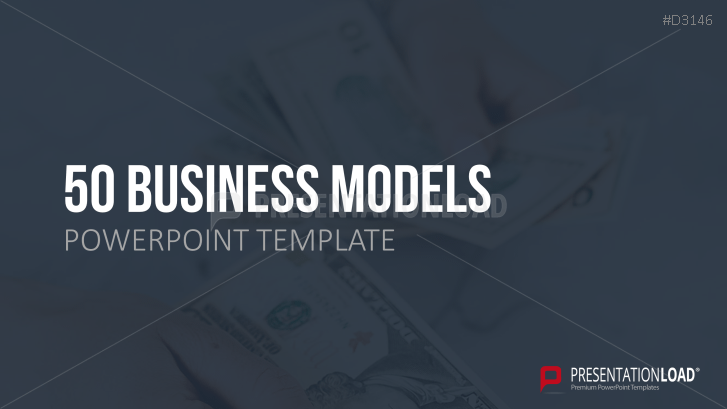 Which business model leads to success?
There are many roads to success. But in the last 10 years, there have been a few companies that have really stood out, whose success has set a new benchmark without reinventing the proverbial wheel. Think Amazon, Uber and Airbnb. Their secret to success doesn't lie in technical innovation or a traditionally strong market position – it's all about a smart and flexible business model. In this PowerPoint template, we visualized 50 of the most successful business ideas and summarized them for you as a presentation.
Learn from the best business models
Present these 50 successful and innovative business models to your team and other stakeholders and find new ways to expand, develop and improve your business model. Ensure your company's success and competitive advantage remains sustainable and keeps pace with the latest business ideas. Use our Business Model Canvas PowerPoint template to capture and present the ideas for your own business model that the 50 models in this template inspire you to create.
With the 50 Business Models template for PowerPoint, you can
present 50 of the most successful business ideas of all time with graphics and examples
communicate what makes the biggest players in the market successful
find innovative approaches to make your business model even more successful
This PowerPoint template includes:
Add-on

Affiliate marketing
Aikido
Barter
Cash machine
Cross-selling
Crowdfunding
Crowdsourcing
Customer loyalty
Direct selling
E-commerce
Early access
Experience selling
Flat rate
Fractionalized ownership
Franchising
Free
Freemium
From push-to-pull
Guaranteed availability
Hidden revenue
Ingredient branding
Layer player
Leverage customer data
Lock-in
Long tail
Make more of it
Mass customizations
No frills
On demand
Open business model
Open source
Pay-per-use
Pay what you want
Peer-to-peer
Razor and blades
Rent instead of buy
 Revenue sharing
Reverse engineering
Robin Hood
Self service
Sharing economy
Shop-in-shop
Solution provider
Subscription
Target the poor
Trash to cash
Two-sided market
Ultimate luxury
White label