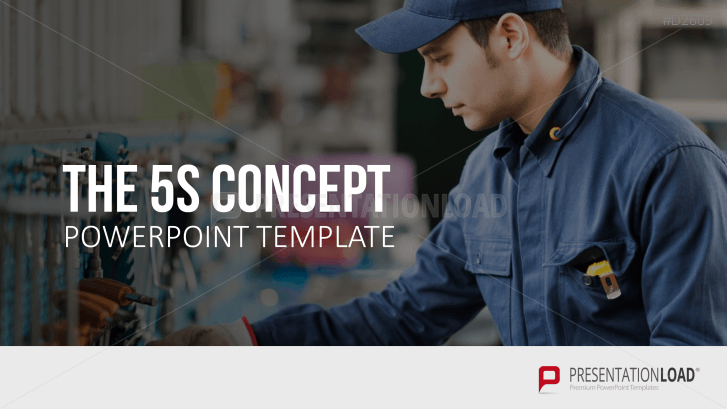 Structure, system and higher efficiency: 5S makes it possible! Benefit from Japanese thoroughness and remove all potential obstacles.
Systemize Your Work Environment
5S is a Japanese concept to optimize workflows where production, work and workplace are cleaned up, structured and ordered. Many times the work efficiency is limited and could be improved. Since necessary equipment cannot be found and responsibilities are not clearly defined, time is often wasted with searching and waiting.
The five S derive from the Japanese terms Seiri (sort), Seiton (set in order), Seiso (shine), Seiketsu (standardize) and Shitsuke (sustain), which explain the five action steps of the 5S concept. With the help of these action steps, you improve work standards and the environment as well as production plants.
Optimize Administration and Production
The 5S concept can be transferred to the production sector as well as to regular office work. Eliminate future obstacles in your workflow by organizing, cleaning out and structuring all working areas. The 5S Concept template set informs about its maxims in general and provides you with all the necessary basic knowledge to implement 5S ideas at your work environment. Use the 5S principles to create the best possible and most professional climate at your workplace. Fill in pre-defined worksheets and plan your way to success with 5S and PowerPoint. Educate colleagues and employees and share future 5S plans in PowerPoint.

With the Help of the 5S Concept You…
optimize the workplace and your productivity
increase efficiency and manpower

and eliminate waste of valuable goods

PowerPoint Templates Include:
definitions of 5S (+Japanese signs)
explanations for all five stages

templates to implement 5S

red tags (print templates) to categorize and sort items

action steps

5S and change management

templates to integrate key persons in the 5S process (+image placeholders)