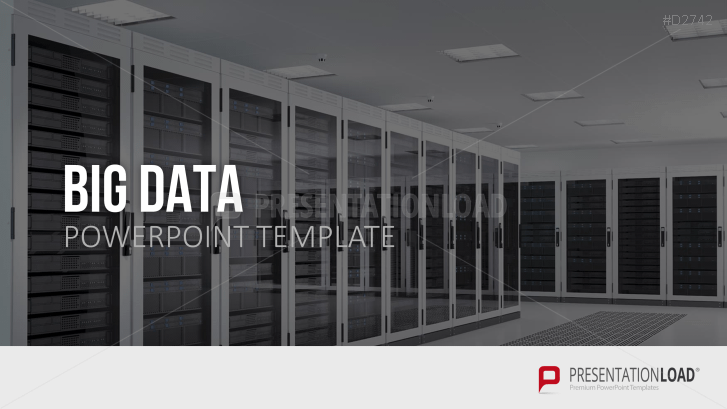 Overview on Big Data: PowerPoint template set many infographics, charts and definitions as well as examples of how to increase market mobility and how to enhance automated decisions.
Data Amounts as Production Factors of the Digital Age
Big Data is a term to describe technologies which help to collect and analyze big data amounts that cannot be easily processed. Focus of Big Data is on real-time analyses and the recognition of unknown correlations within acquired information.
By using Big Data tools, you will gather competitive advantages through, for instance, customer analyses and simulations of business scenarios, encourage innovations and grow added values of your company. With the help of Big Data, loose data collections will be restructured and supportive tools for decision-making management processes are provided.
Professional Equipment for Big Data Illustrations
The toolset includes application examples from the marketing, sales, research, production and logistic sector and provides the advantages and challenges of Big Data implementations. Receive an overall package of Big Data including a big collection of infographics for use in PowerPoint.
The Big Data Template Set Includes
an extensive overview and definitions on Big Data

guidelines for successful corporate implementations

application examples and infographics
PowerPoint Templates Include
Big Data definition

overview on Big Data technologies

examples of how to implement Big Data approaches

Big Data competitive advantages

Big Data challenges

application examples

overview template for risks

extensive infographic collection