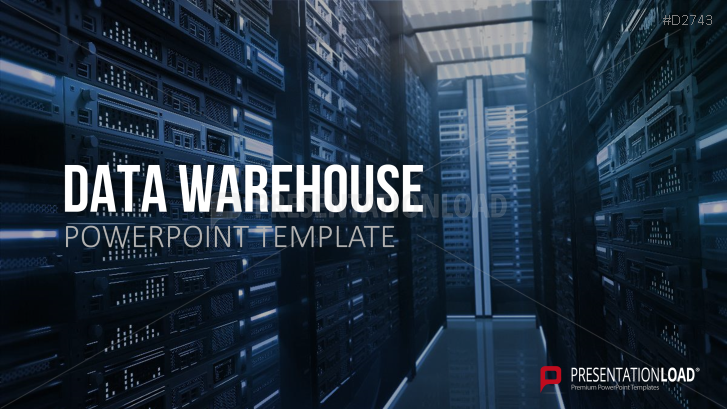 Understanding the Data Warehouse: this PowerPoint template set serves to illustrate technical functionality, economic profitability and company data marts and data mining.
The Data Storage of a Company
The Data Warehouse is a database which merges, summarizes and analyzes all data sources of a company/organization. Users can request particular data from the system (such the number of sales within a certain period) and will be provided with the respective information.
With the help of the Data Warehouse, you can quickly access different systems and look at historic data. Due to the vast amount of data it provides, the Data Warehouse is an essential tool when making management decisions.
Comprehensive Definitions and Illustrations in PowerPoint
This template set includes definitions of technical and operative key aspects of the Data Warehouse, illustrations of work processes within the warehouse as well as data statistics to exemplify benefits. Receive an overall portfolio of the Data Warehouse to clarify its use and advantages.
The Data Warehouse Template Set Provides You with
a comprehensive overview of all company-relevant factors

an explicit exposition of its functionality

an introduction to data marts and data mining
PowerPoint Templates Include
Data Warehouse definitions

technical and operative key aspects

company-concerning factors

templates on the ETL (Extract, Transform, Load) process

templates illustrating the multidimensional data room

templates of the Online Analytical Processing (OLAP)

application examples

definitions of the data mart

templates clarifying the data mining concept